Find 21 Gluten Free Skillet Meals made in just one pot, ready in 30 minutes and a perfect weeknight meal.  Change classic meals into gluten free, dairy free and even Vegan with plant based proteins.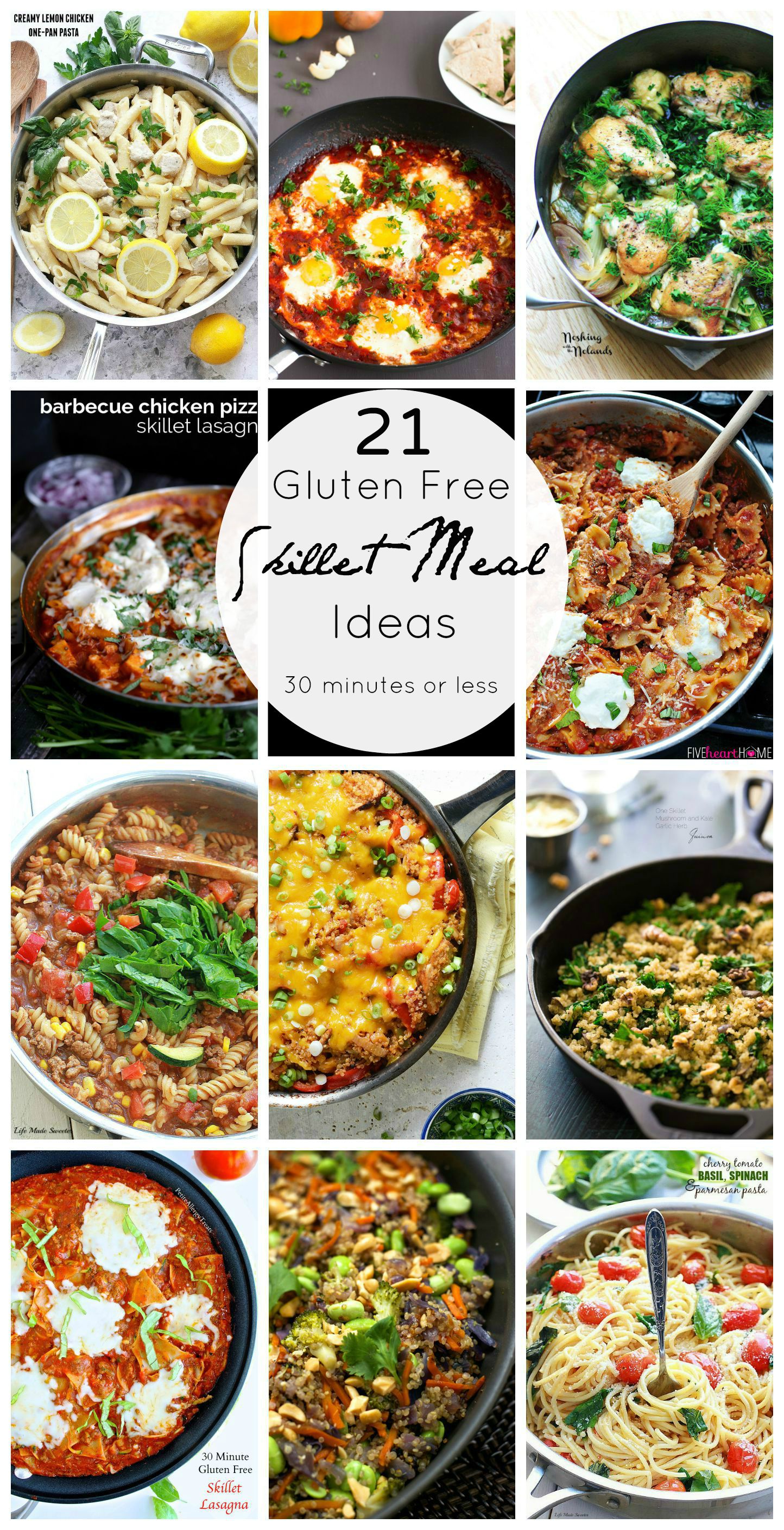 Most of you have started school or will be very shortly after Labor Day.  While I love thinking I have enough meal ideas to get me thought the week, I could always use some more quick and easy one pot gluten free skillet meals.  All of these lovely meals are ready in 30 minutes or less.  And only one messy pot!  Love and need easy dinner ideas to keep my head above water during the week…. 
If you take a quick peek at all the wonderful meals here, at first glance you might think they aren't gluten free or allergy friendly meals.  Before I recieve 9,708 emails stating, "it's not gluten free… this isn't dairy free… this calls for meat, it's not Vegan", I'll let you into my brain when I see a recipe on Pinterest…
Food allergies means adjusting the recipe to meet your needs.  This becomes second nature at some point.  So here's a quick and easy 'mind set' while looking at recipes that could meet your needs
Check List of substitutions to converted to allergy friendly gluten free, dairy free, vegan, etc.:
Regular pasta= swap out for a quality brown rice pasta.
Dairy cheese= swap for a non-dairy form of cheese
Peanuts or Nuts = swap pumpkin seed butter or omit if possible
All purpose wheat flour= gluten free flour
Ground beef, chicken= omit completely or use a plant based tofu, quinoa, beans for Vegan
So now you know all these awesome non-food allergy friendly skillet meals could become allergy friendly with a few simple substitutions.  Which means you could find more meal and snack ideas from all to the bloggers who've been included here who create awesome recipes without the allergy label.  It's fun to browse other food blogs, you never know what recipes you'll find to fit your needs.
(One special note about gluten free pasta, it all has varying on degrees of starchiness.  Choose your favorite pasta that holds up well when cooking and doesn't produce a ridiculous amount of sludge after boiling.  My favorite brand right now is Jovial Foods, for all those reasons.)
So keep an open mind will looking through Pinterest or other recipe sites for cooking dinner and meal possibilities.  You'll notice I say cook and not bake since we all know baking without eggs or gluten is much different that changing a pasta or protein.  With a few easy changes, you can easily make 21 gluten free skillet meals in under 30 minutes.
Follow me for the latest news!
*** If you see something you'd like please Pin the COLLAGE or pin the recipe picture directly from the original website.  I do not own most of these photos.  Bloggers will thank you!**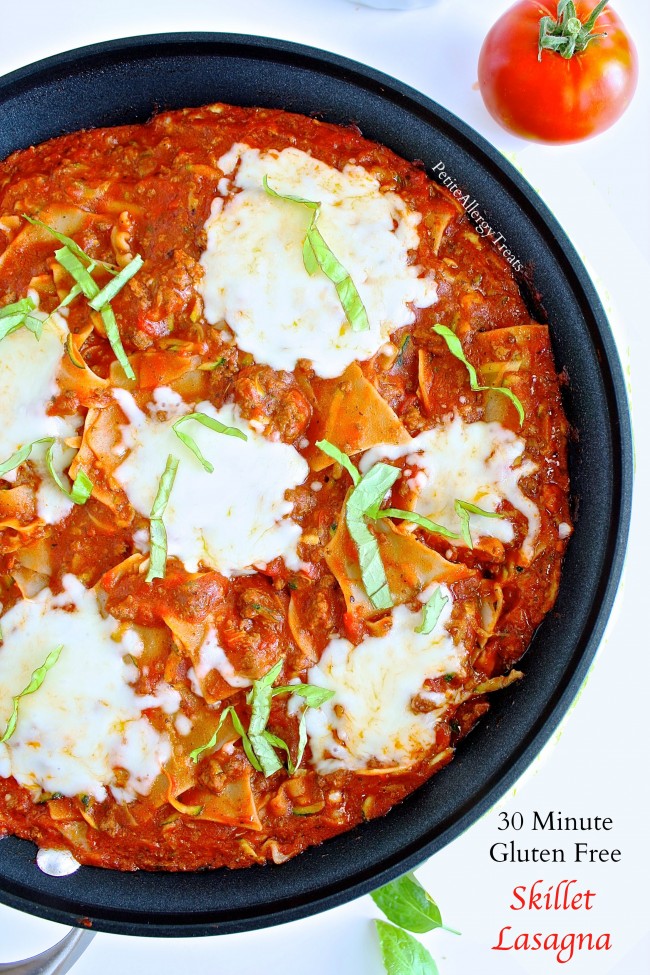 Gluten Free Skillet Lasagna- Petite Allergy Treats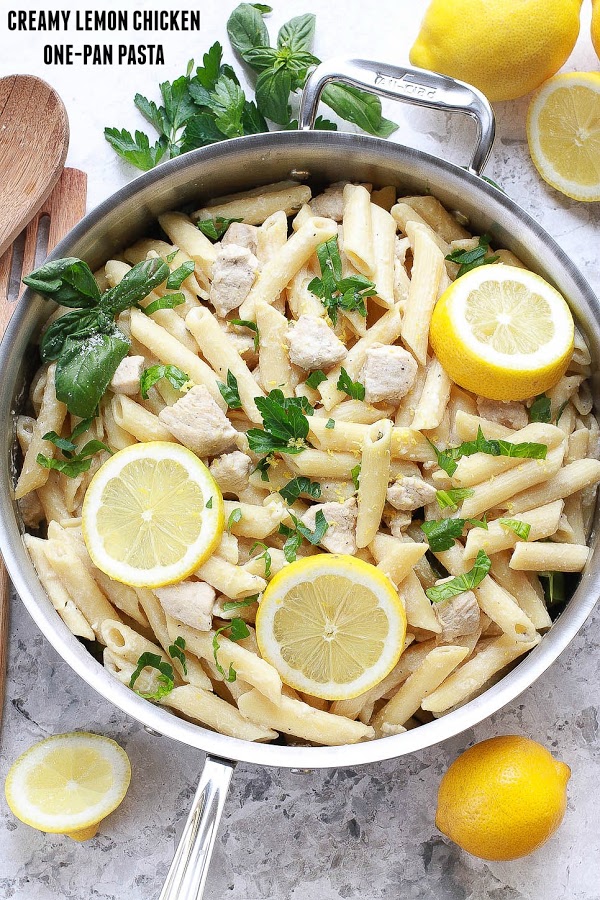 Creamy Lemon Chicken One-Pan Pasta Skillet- Life Made Sweeter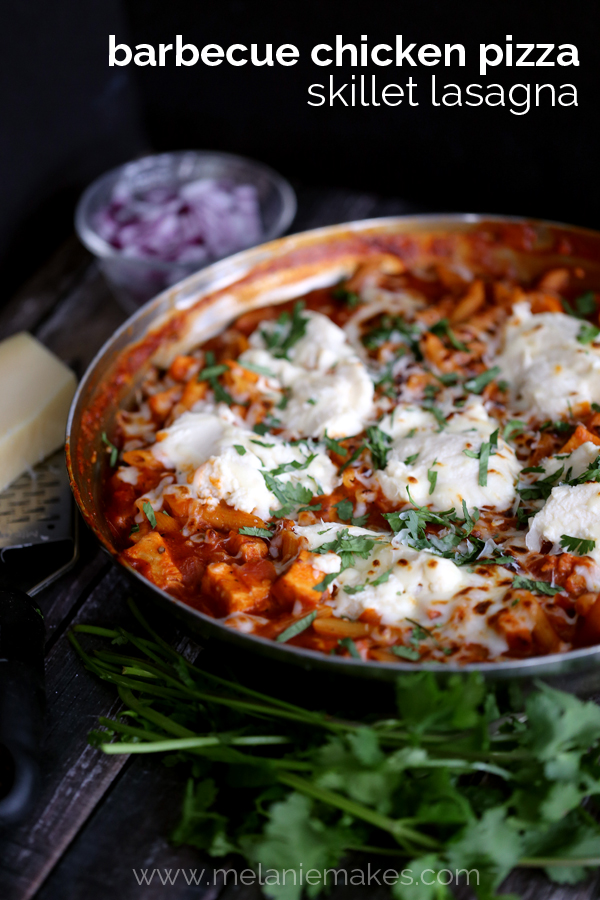 Barbecue Chicken Pizza Skillet Lasagna- Melanie Makes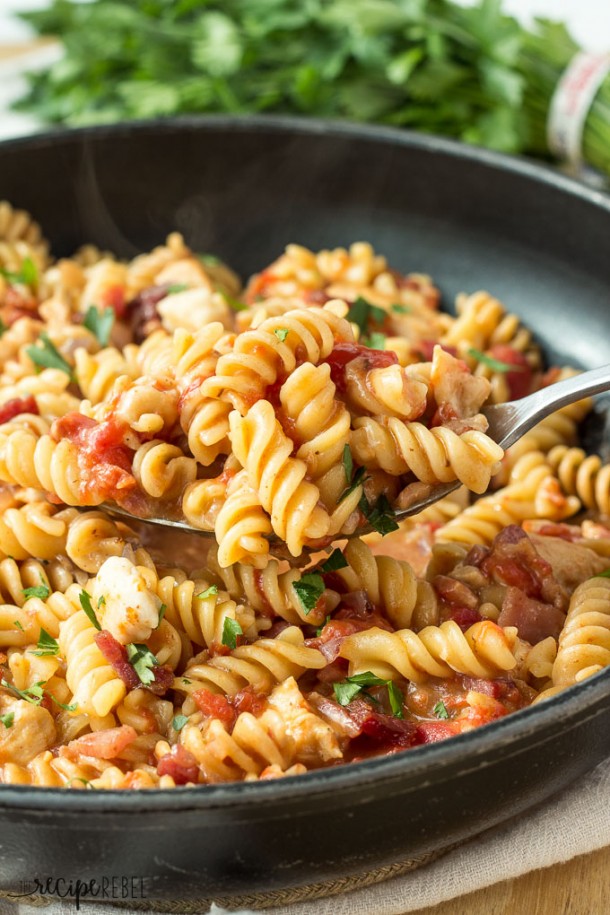 One Pot BBQ Chicken Pasta- The Recipe Rebel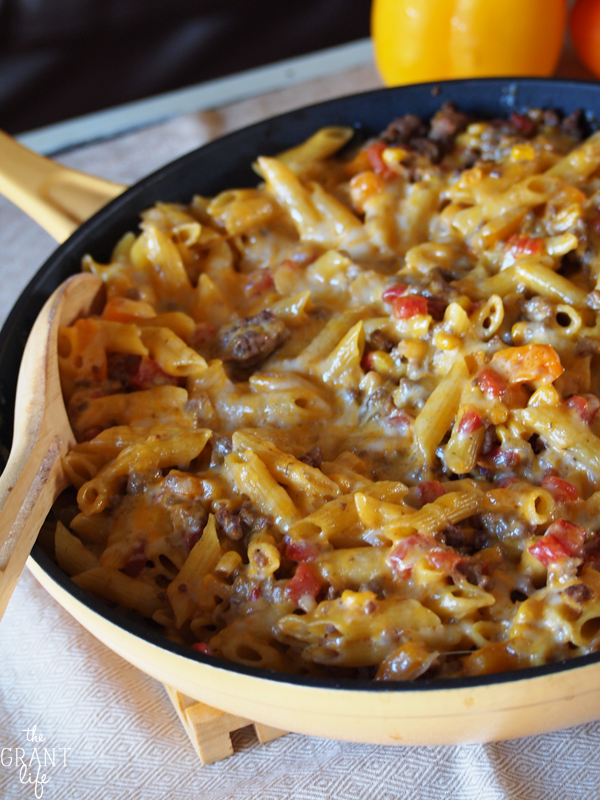 Chipotle Pasta Skillet- The Grant Life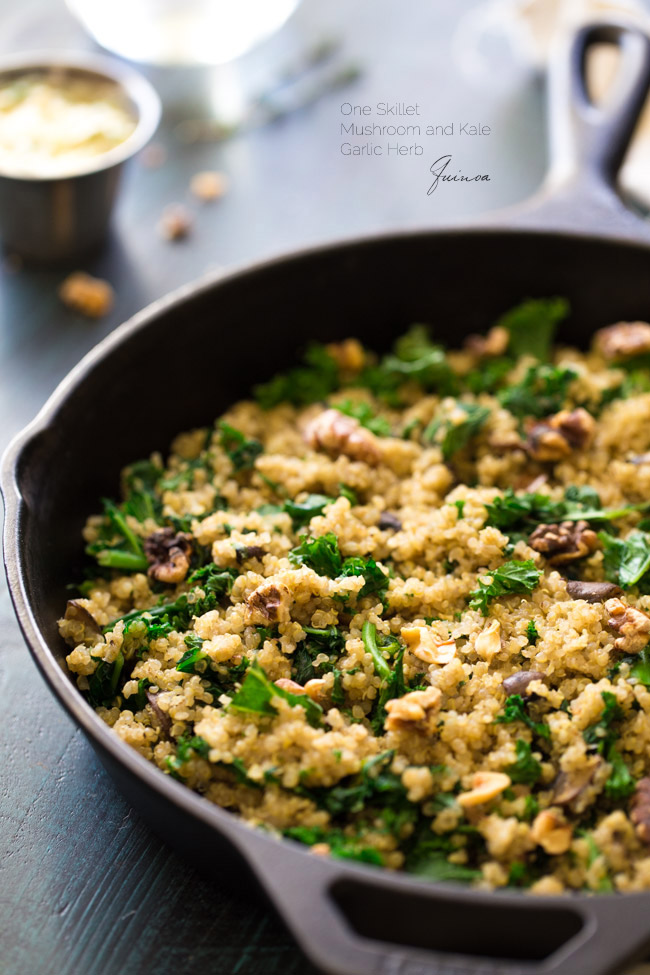 Kale Quinoa Skillet- Food Faith Fitness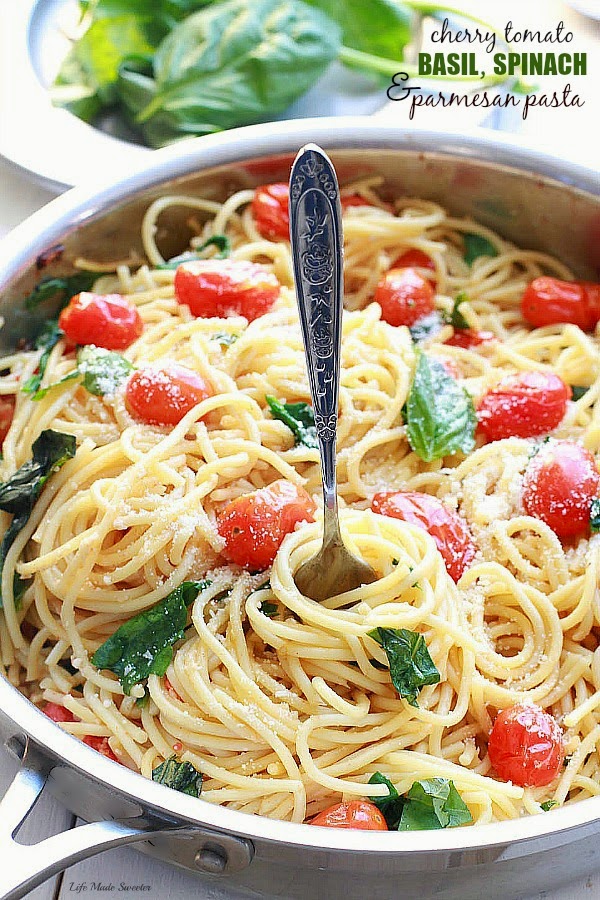 Cherry Tomato Basil Spinach and Parmesan Pasta- Life Made Sweeter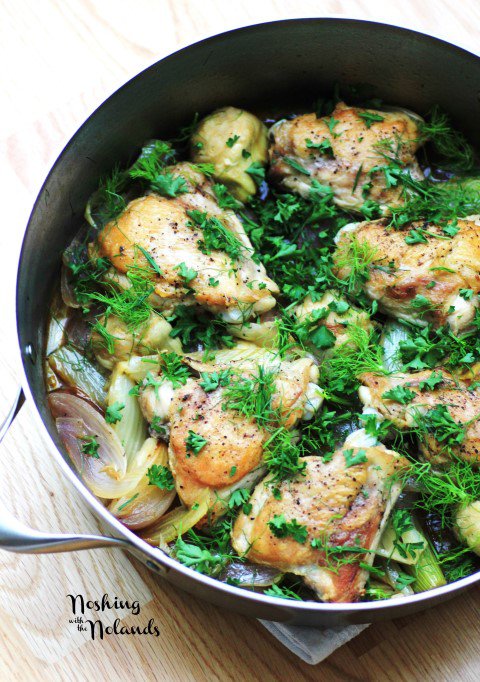 Chicken Fennel Artichokes- Noshing with the Nolands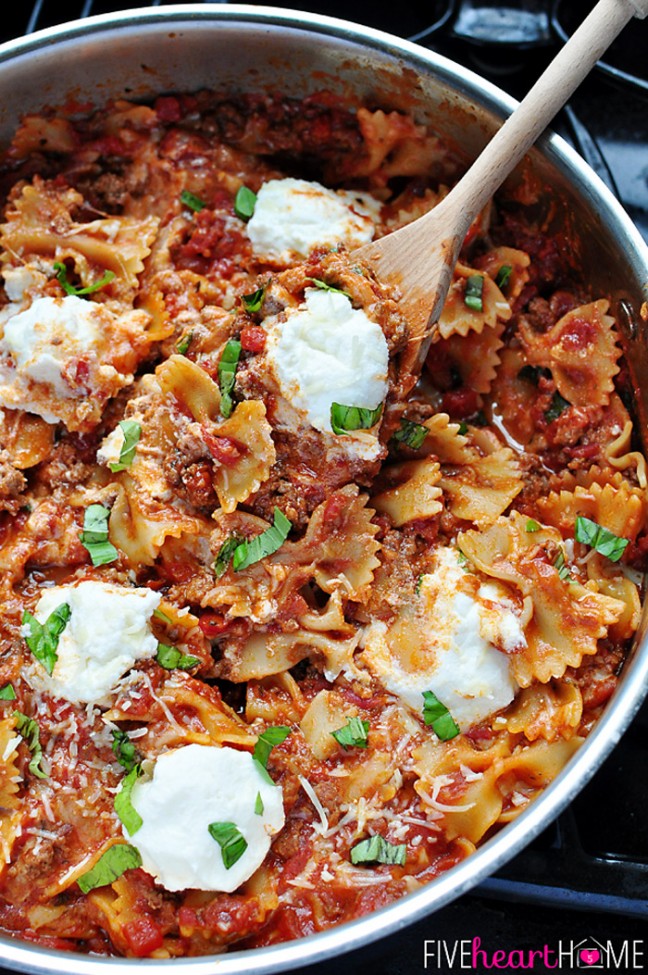 30 Minute Skillet Lasagna- Five Heart Home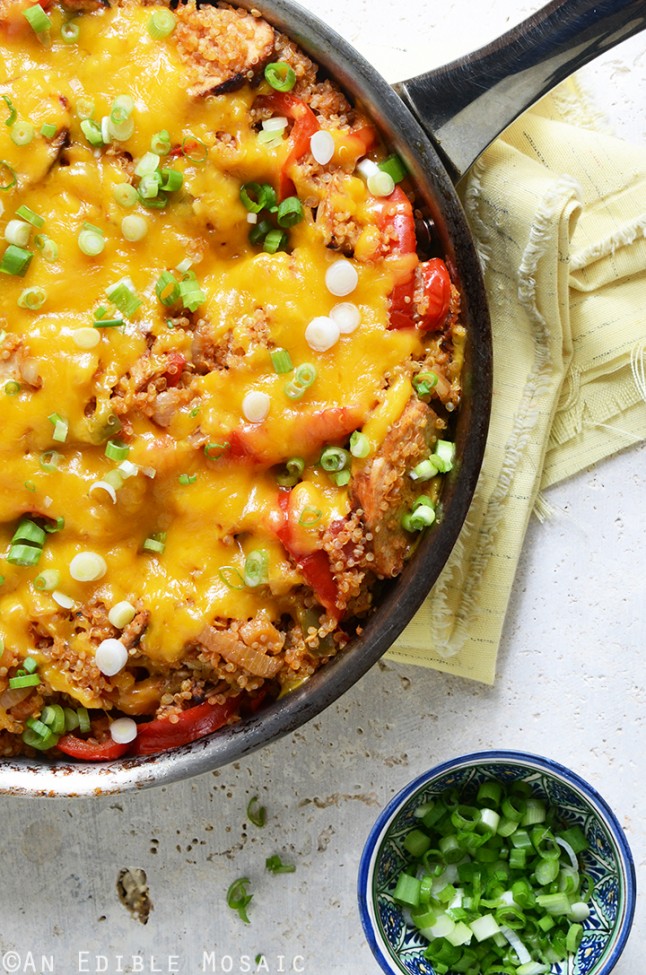 20 Minute Chicken Fajita Quinoa Dinner Skillet- An Edible Mosaic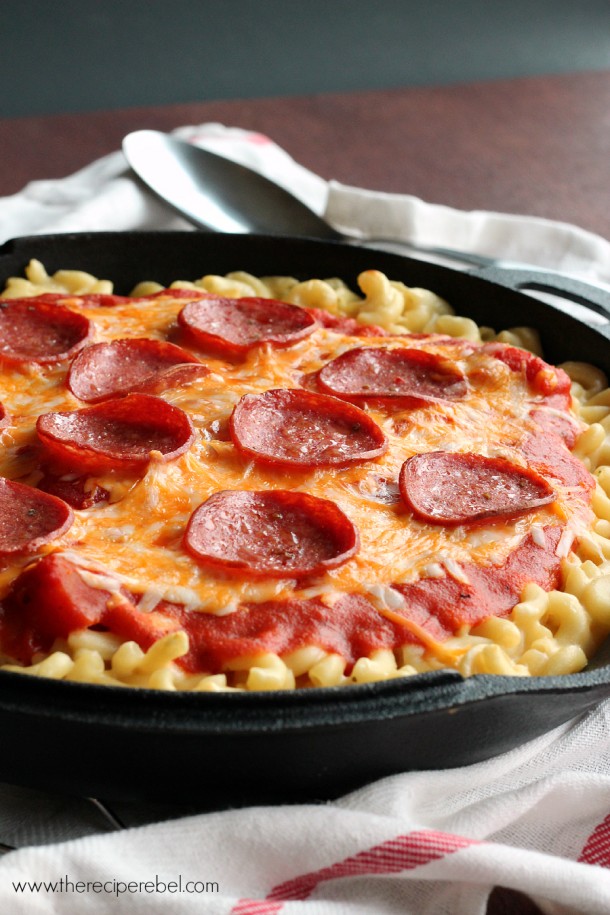 One Pot Pepperoni Pizza Mac and Cheese- The Recipe Rebel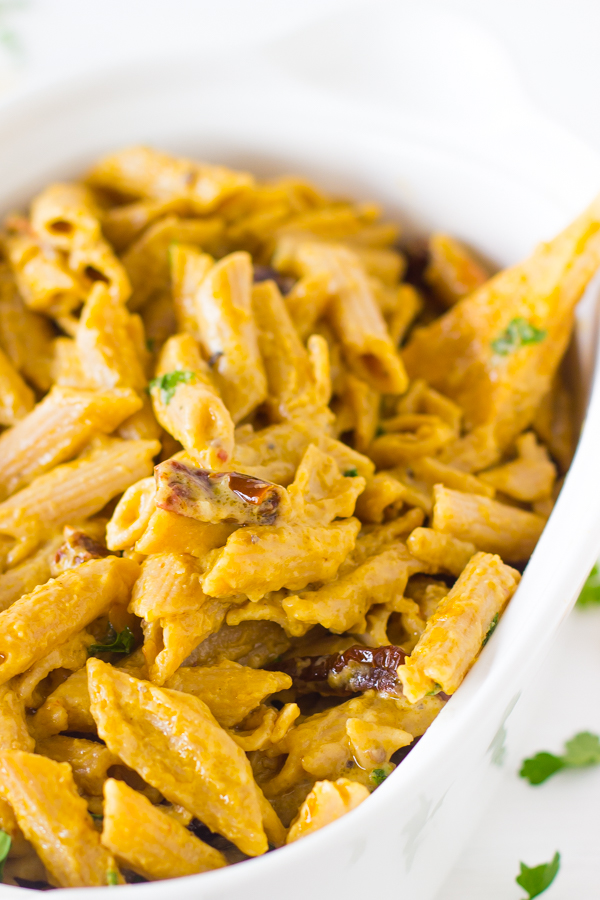 One Pot Skinny Alfredo Pasta Recipe- Jessica In the Kitchen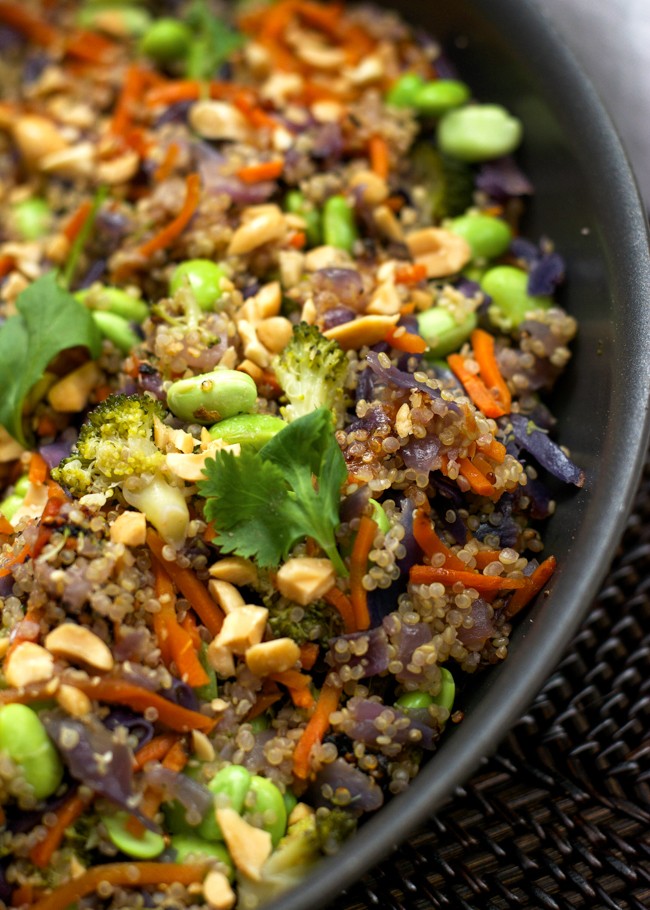 One Pot Thai Quinoa Bowl- With Salt and Wit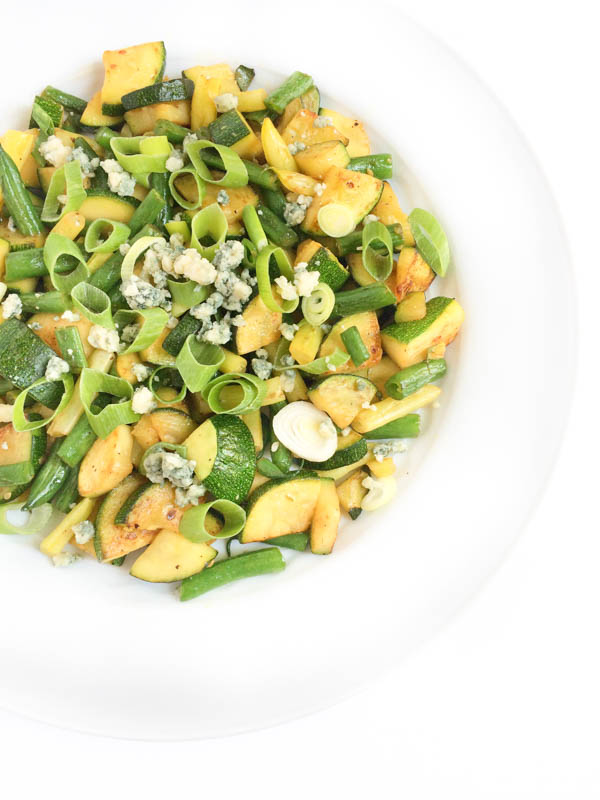 Zucchini Green Bean Saute- The Lemon Bowl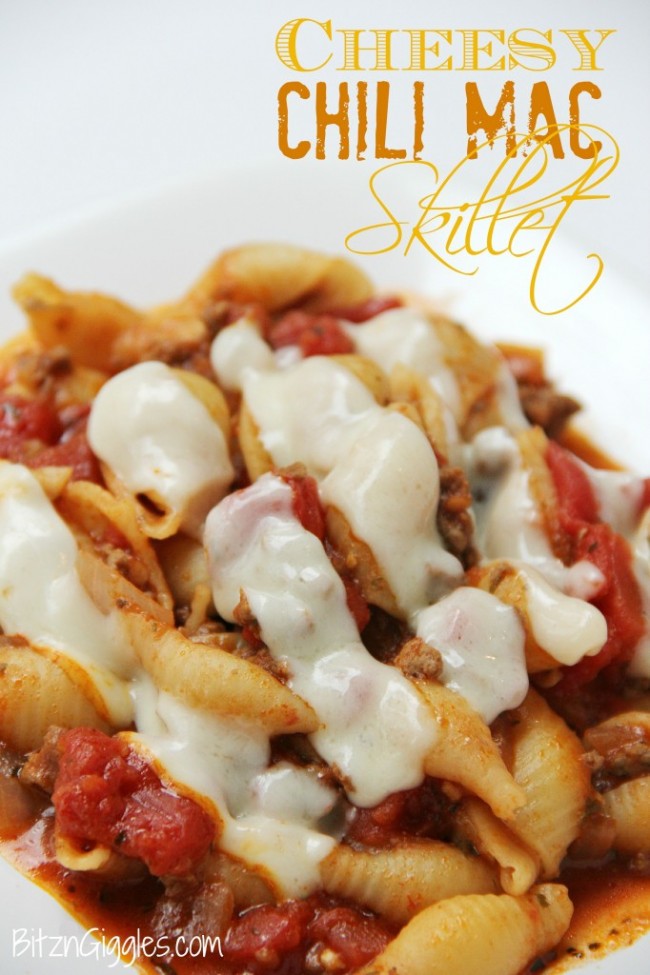 Cheesy Chili Mac Skillet- Bitz N Giggles
{One Skillet} Taco Pasta with Vegetables- Life Made Sweeter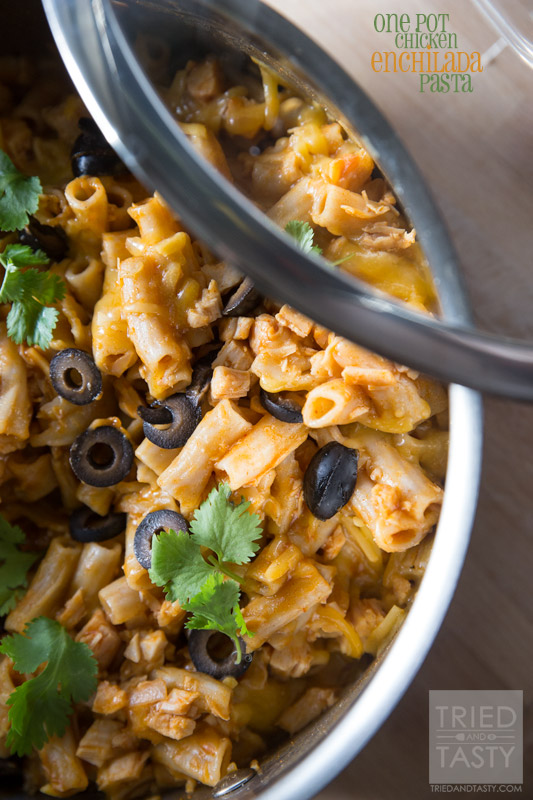 One Pot Chicken Enchilada Pasta- Tried and Tasty
Roasted Tomato Skillet Pasta- The Grant Life
Easy Jambalaya Recipe- The Cookie Writer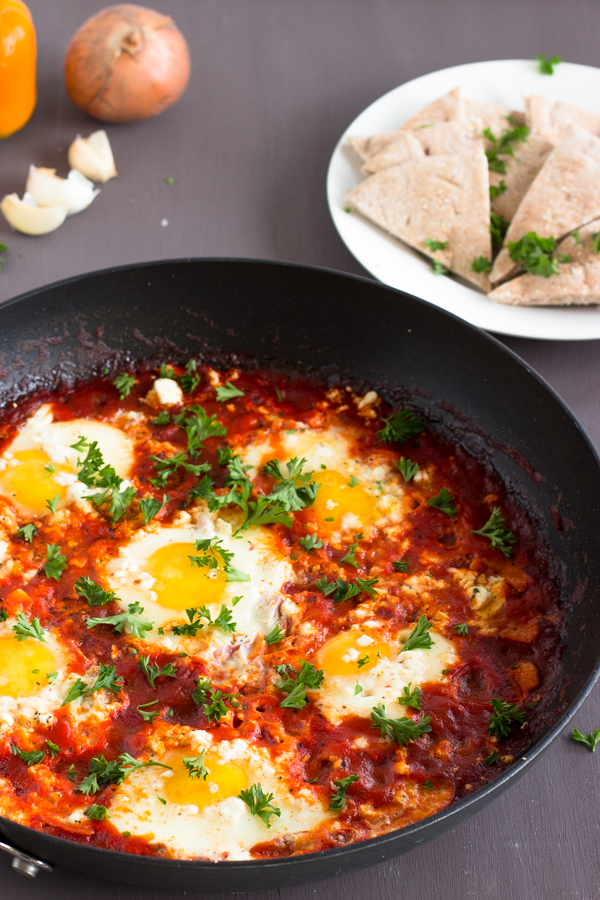 One Skillet Spicy Shakshuka- Jessica In the Kitchen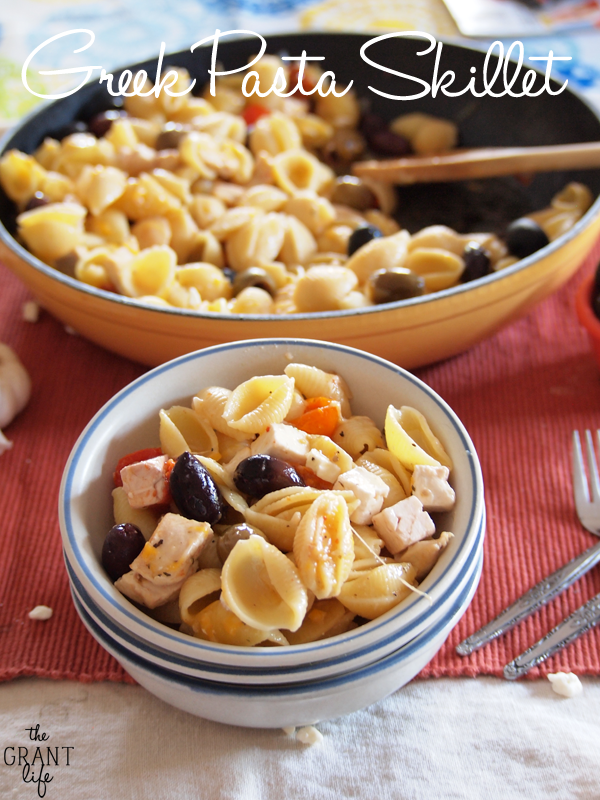 Greek Pasta Skillet- The Grant Life