Get your fix of something sweet and healthy with some gluten free Vegan Chocolate Avocado Truffle Bliss Balls.  These decadent chocolate avocado truffles are filled with fruit and seed butter and no added refined sugar!  These raw energy bites are also extremely food allergy friendly, being peanut free, tree nut free, dairy free and soy free.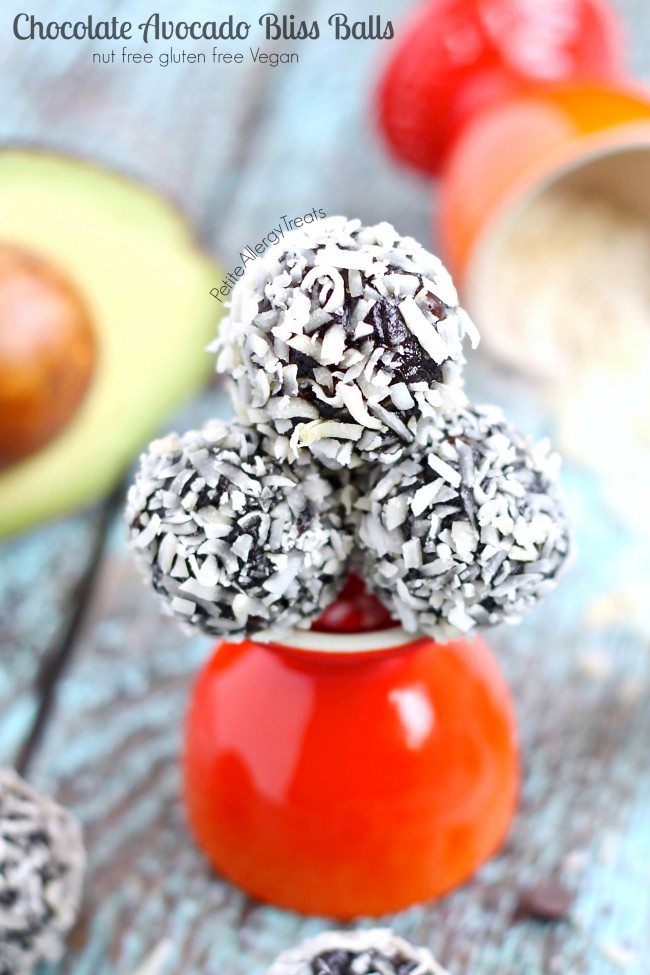 It's almost Valentine's Day already?!   January just seemed to fly by but also seems take forever.  How have you been on those resolutions you made at the beginning of the month?  Come, on.  Be honest.  Did you start slipping?  Of have you given up completely??
It's ok if you've stopped.  I won't judge.  Because everyone is human and life is busy…
Buut
You can always jump back on track.  You have the power to do anything you want to accomplish.  Set that goal and meet it.  Even if it means starting over from scratch.  That is really what a new year is.  It's all about learning from mistakes and making changes.  Changes you truly want.  When you think about it, it's really empowering.
My goal of taking better care of myself has overall been on track… I say overall since there have a been few nights lately where I find myself staying up too late.  But I'm keeping myself accountable and actually make sure I'm not posting a new recipe just to post.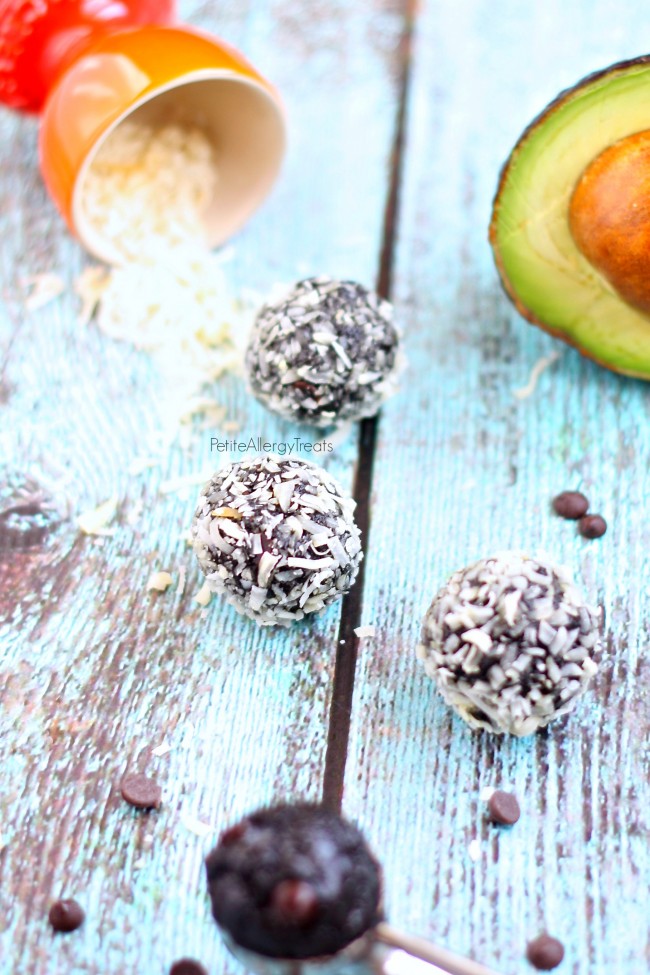 There have been so many other things lately that have been weighing on me emotionally and physically.  I still don't know how I feel about all of it so I won't bore you with all the details… yet.
When life gets you a little down, chocolate can be such a wonderful thing.
Am, I right?
What better than a chocolate truffle?  Not too much.  A healthy chocolate avocado truffle though, is much less guilt!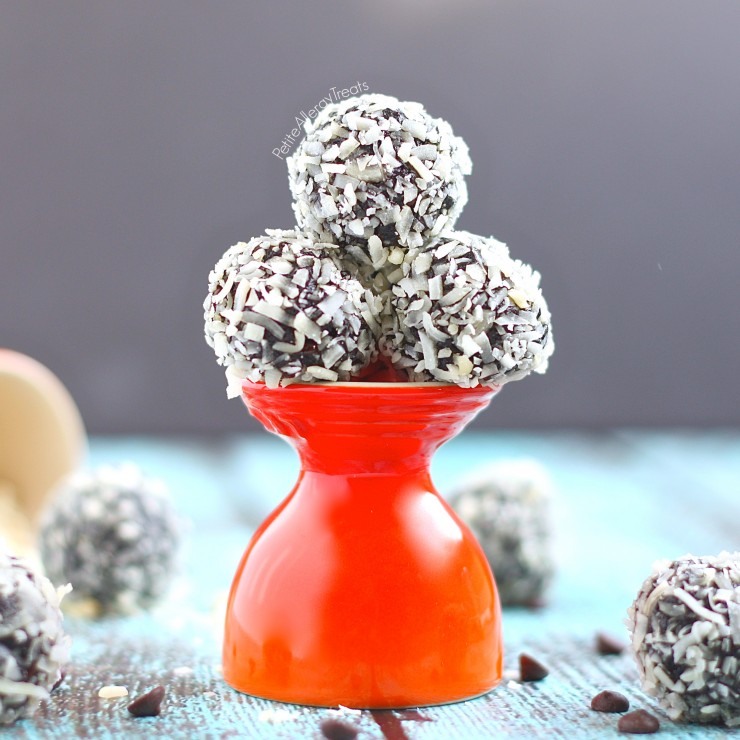 You know how much I love my regular chocolate avocado truffles, so I felt the need for theose but with something more.  And not to mention healthy!!  No guilt for eating one or um… all of them in one sitting. 😛
These gluten free vegan chocolate avocado truffle bliss balls deliver extra rich texture from the prunes and creaminess of the pumpkin seed butter.  Think Lara Bar but without nuts. Or bar form.  #guessingonthisone   <—– confession: I've never actually tasted a Lara Bar!  Believe me I want to, but can't eat them around my boys)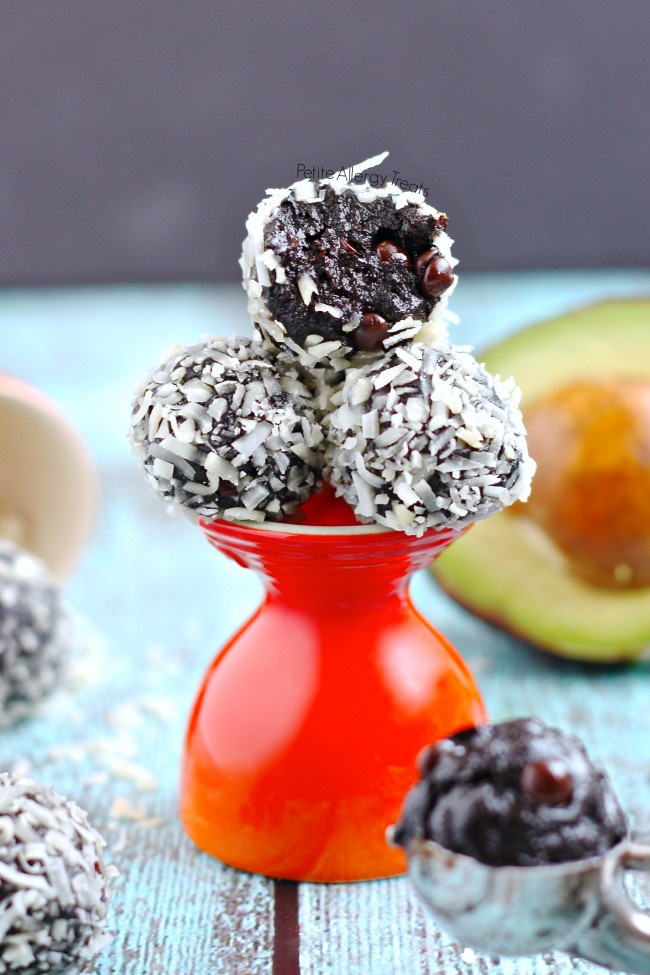 And since I'm on my blender kick, just throw everything in and let the blender/food processor do the work.  (Don't forget to use hot water and soap and blend some more to have the blender help you clean up!)

Bliss Balls
Author:
Laura @ Petite Allergy Treats
Ingredients
1 avocado (approximately ½ cup )
10 prunes or dates
¼ cup cocoa powder
½ cup pumpkin seed butter or favorite nut butter
¼ cup allergy friendly mini chocolate chips
½ cup shredded coconut flakes
Instructions
Use a high powered blender or food processor to pulse prunes until coarsely chopped.
Add avocado, and pumpkin seed butter with cocoa powder. Blend until smooth, scraping down sides periodically.
Mix in chips by hand and scoop into balls (I used a small cookie scoop).
Coat each truffle in shredded coconut.
Notes
The natural oil from the avocado will start to come out. Chilling helps slow the process. Since avocado is perishable, enjoy as soon as possible.
Follow me for the latest news!
 Last Chance to WIN a KitchenAid Mixer 2/10

Enter for your chance to WIN a new 5qt Mixer, winner choose the color.  Enter HERE.
WIN an Enjoy Life Foods Prize Pack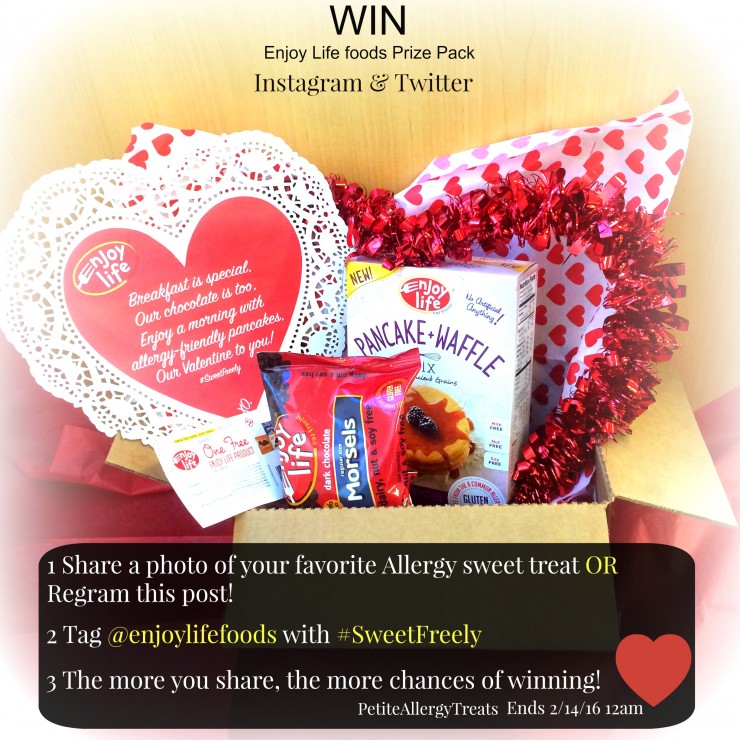 From now until Valentine's Day enter to WIN a sweet prize from Enjoy Life Foods including some chocolate, Pancake Baking Mix, free product coupon + more!  Head over to Twitter and Instagram for your chance to win.  Ends 2/24 at midnight.
Disclosure: This post was not sponsored by Enjoy Life Foods, but the giveaway is.
Some other things you may like: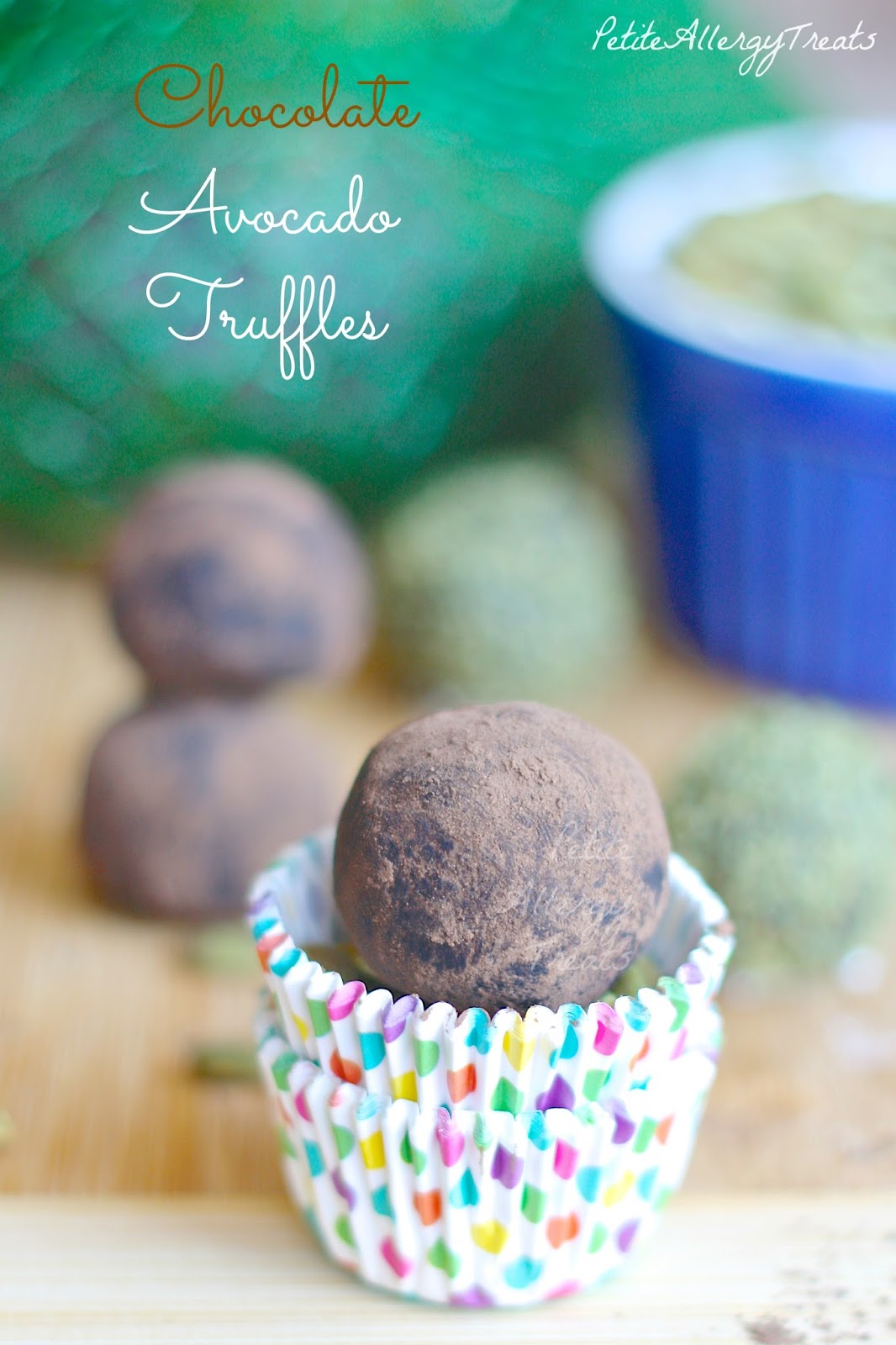 Chocolate Avocado Truffles- gluten free raw vegan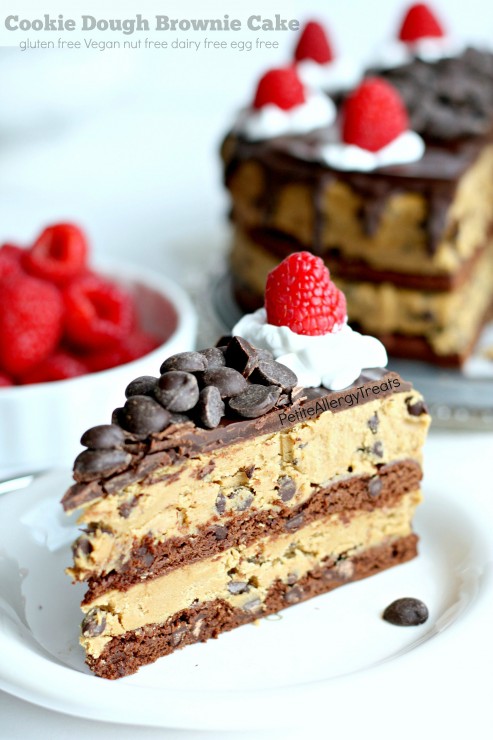 Gluten Free Cookie Dough Brownie Cake- dairy free vegan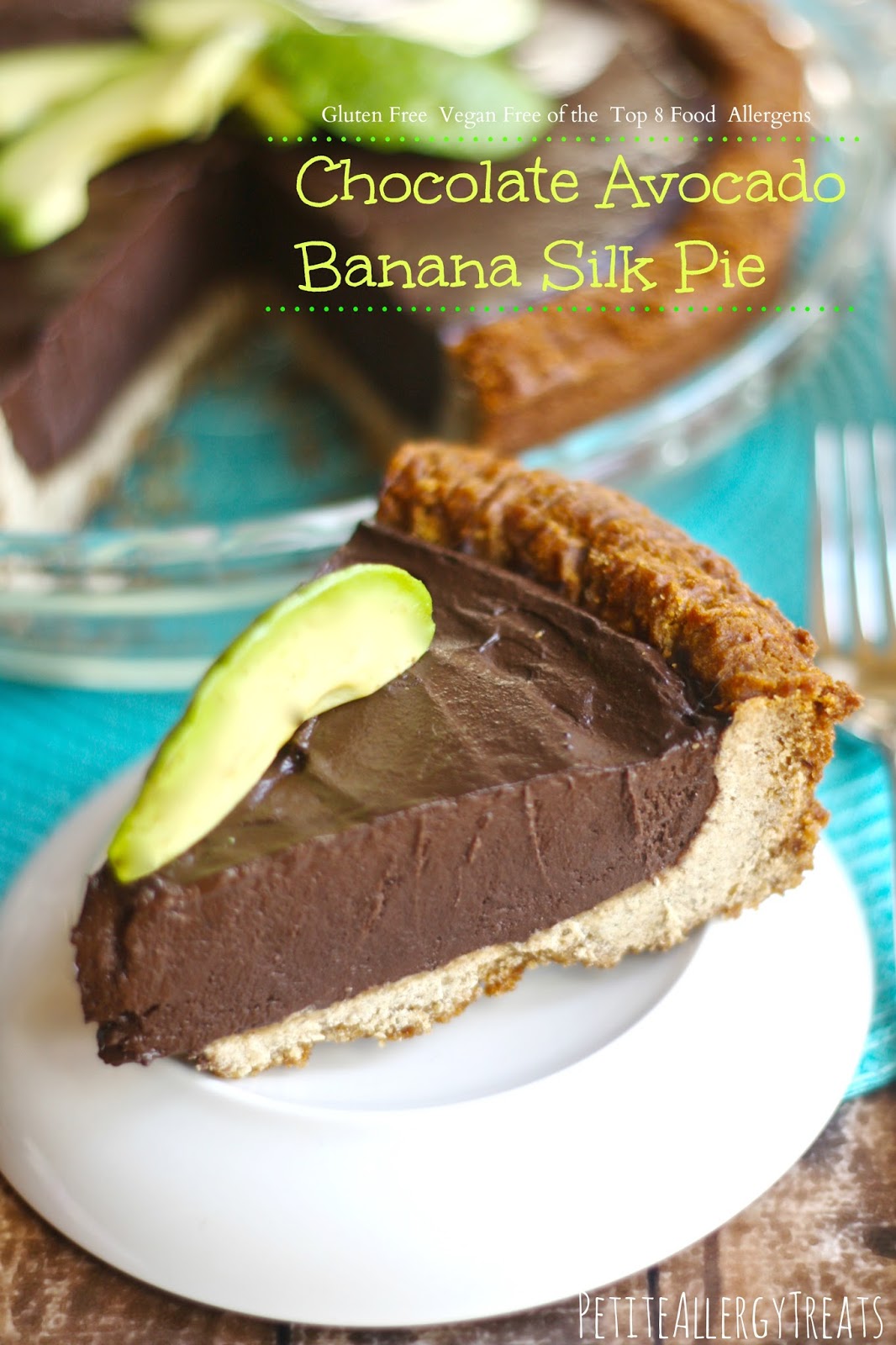 Chocolate Avocado Silk Pie- gluten free vegan egg free dairy free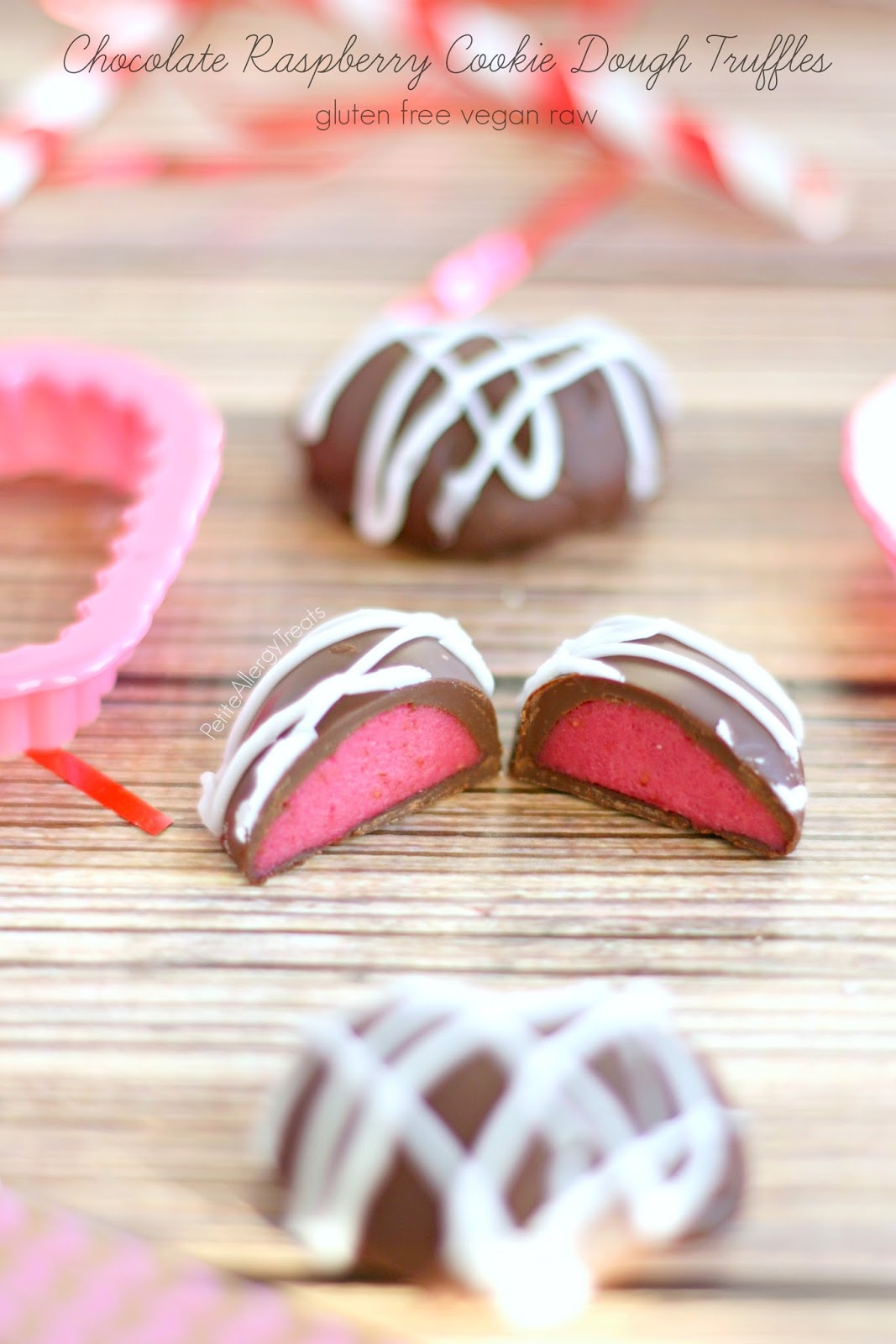 Raspberry Cookie Dough Truffles- gluten free vegan