Homemade Chocolate Coconut Butter Cups are an easy healthier treat.  These coconut cups are filled with pure coconut butter surrounded by dairy free, soy free, peanut free, tree nut free dark chocolate. With just two ingredients, you need to try making these!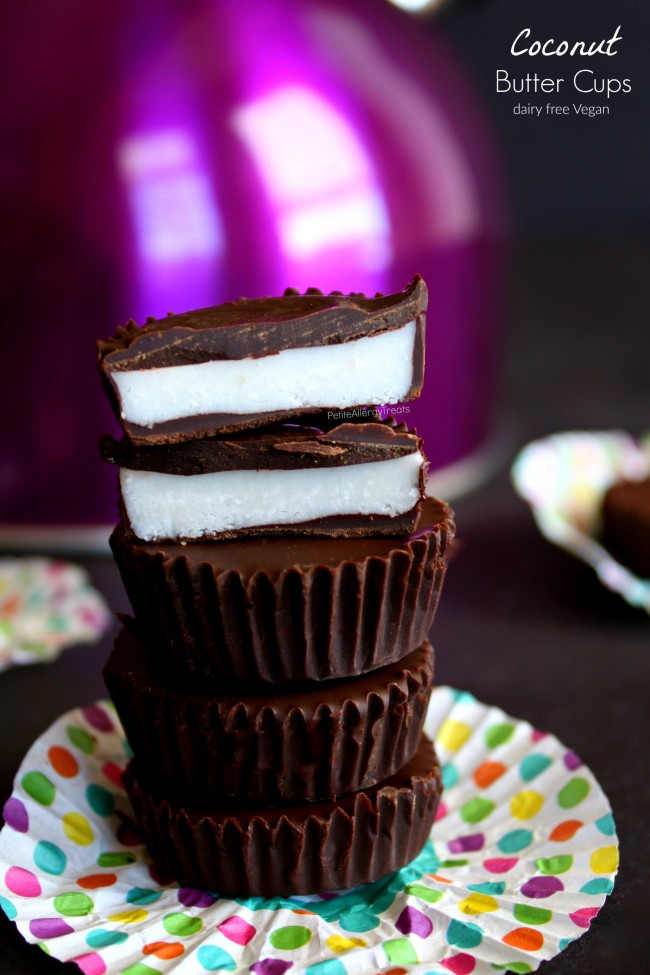 Chocolate is a fail safe way to either help wake you up, cheer you up or gather energy to continue…I actually made these homemade chocolate coconut butter cups to take with me a on a little road trip.  These were the perfect little pick me up for the drive as well and helped me stay awake.
A few weeks ago I had the opportunity to travel up north to Appleton WI for an x-ray conference.  (You may remember I was an MRI technologist before becoming a stay at home mom. I wish to return to work eventually and keep my license current.)  The whole conference was a breath of fresh air!  Really.  Sitting all day long in a room after nearly a 2 hour drive was F-U-N. Sounds a little crazy but here's the thing… Most of my days are filled with a taking care of a 4 year old and 7 year old. Love them.  But sometimes I just need a break from my personal ground hogs day.  This conference game me just that.  Instead of sitting there bored, I found the whole experience welcoming and truly amazing.  Just by chance I grabbed the last seat near the coffee table and found I was at a table of MRI techs.  They were very welcoming.  The morning was great but the afternoons sessions can be a bit difficult to pay attention.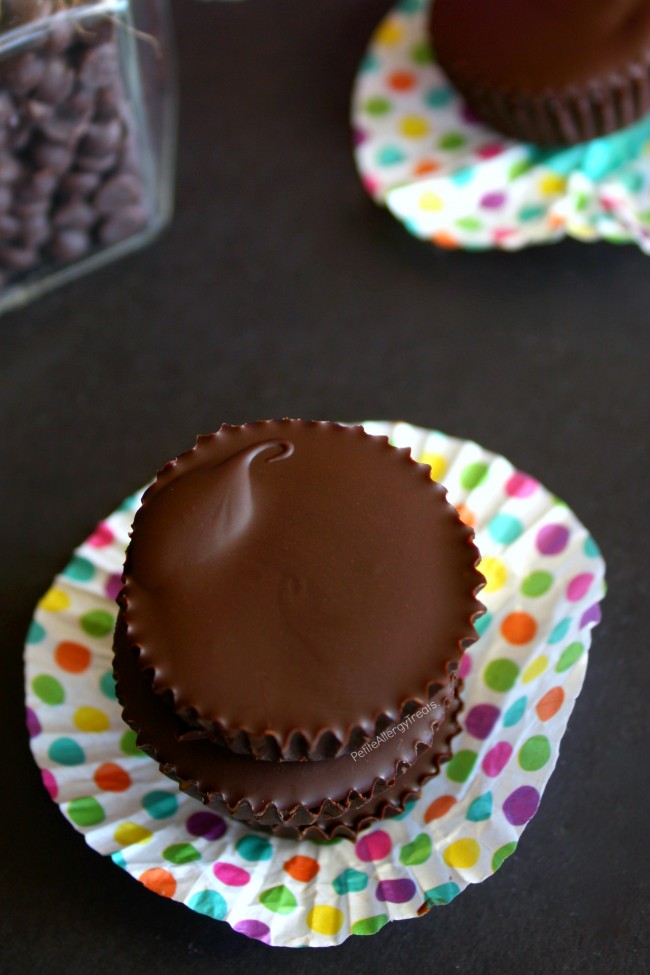 I brought some of those coconut butter cups to help me along those less than stimulating parts.  Instead of needing the cups, a goat ensured I'd stay awake.
Yep.
I said GOAT.
A prancing goat.  At a medical conference.
Chances are this will never happen again.
Before I get into more details about that prancing goat, I'd just like to preface medical conferences do not typically involve interaction of animals.  Physicians usually present the informative but often come across as dry and stuffy.   To be fair, doctors work in a high stress setting.  It took them over 12 years of school to achieve.  Straight and informative habits are hard to kick for an hour of presenting.  I know I'm only one who gets tired bored attending these.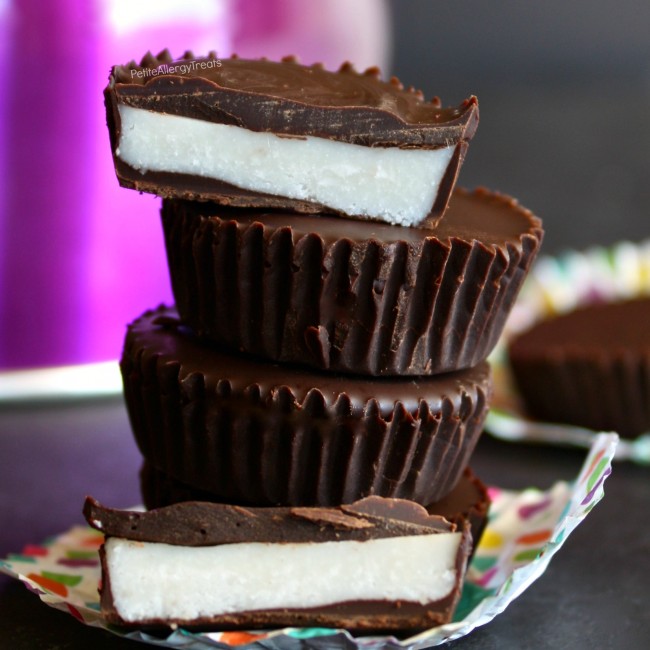 My new friends told me the next speaker was super energetic, you never know what he's going to do.  Ok.  I've heard that plenty of times.  What I haven't I heard or seen before?  Loads apparently.  The next session truly had everyone's attention… Before his presentation started he asked if any knew the term "got my goat"?  He explained this originally was a reference to horse racing and how the owners would place a goat inside the stall with the horse night before a big race.  It helped calm the horse…  So naughty "thieves" would steal the goat, hoping to unnerve the horse for the next days race.  They got his goat!  This term is now associated with something that gets you angry or mad.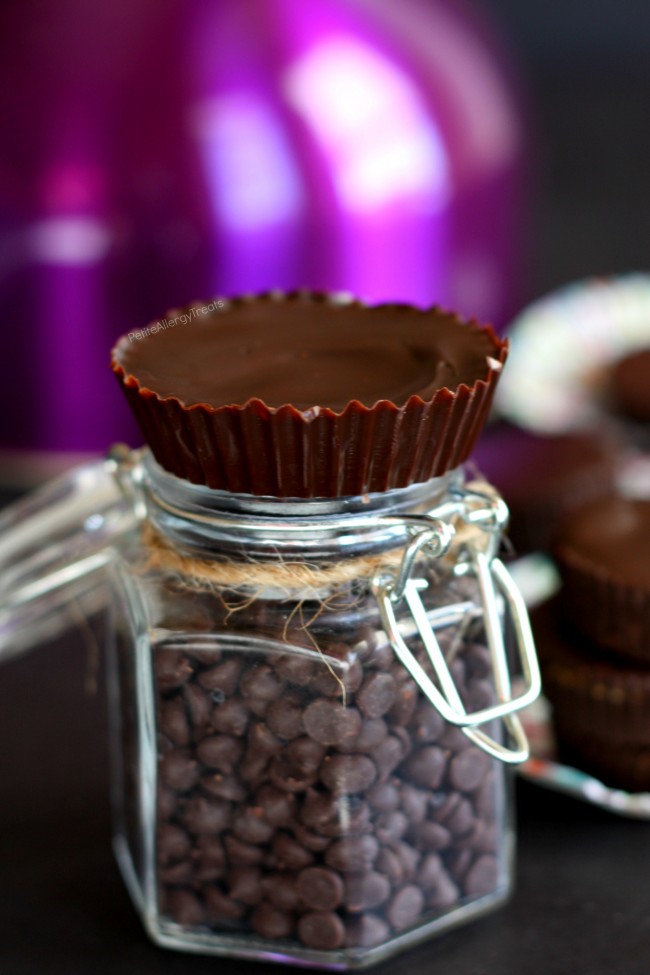 Well, the entire presentation was all connected to 'got my goat', referring to physicians being angered/annoyed with government agencies that dictate how often a patient should receive covered care.  The main focus was how mammogram screenings standards were changed to begin at age 50 and only necessary every 2 years; the previous gold standards were 10 years earlier at age 40 and screens every year.  All of his energetic points began with a reference to something goat related, animal or anguish alike… Like  Pat McCurdy's song Imagine A Picture blaring in the background.  The characters for the song course, being the radiologist and the government.
The kicker for the entire session was his obsession with goats.  Real goats.  Pictures of real goats littered his slides throughout the presentation. Remember the prancing goat I mentioned at the beginning?  Well, in an over the top finale, he quickly grabbed his 'goat tote' to reveal a full goat costume.  He quickly transformed into a goat!  As soon as the suit was zipped and ready, he began running all over the room handing out, you guessed it, GOAT prizes.  All the while his was handing out prizes, a video loop of Miley Cyrus' Party In the USA played with a goat voice dubbed over the "yeah eeah, eh ee yeahh"  it's a party in the USA!!!
Outstanding presentation.  Highly effective for being the most memorable everrr.
In my 8 years health care, I've worked with a bunch of radiologists and doctors.  Not one has even been so silly, so energetic or so flipping' HYSTERICAL.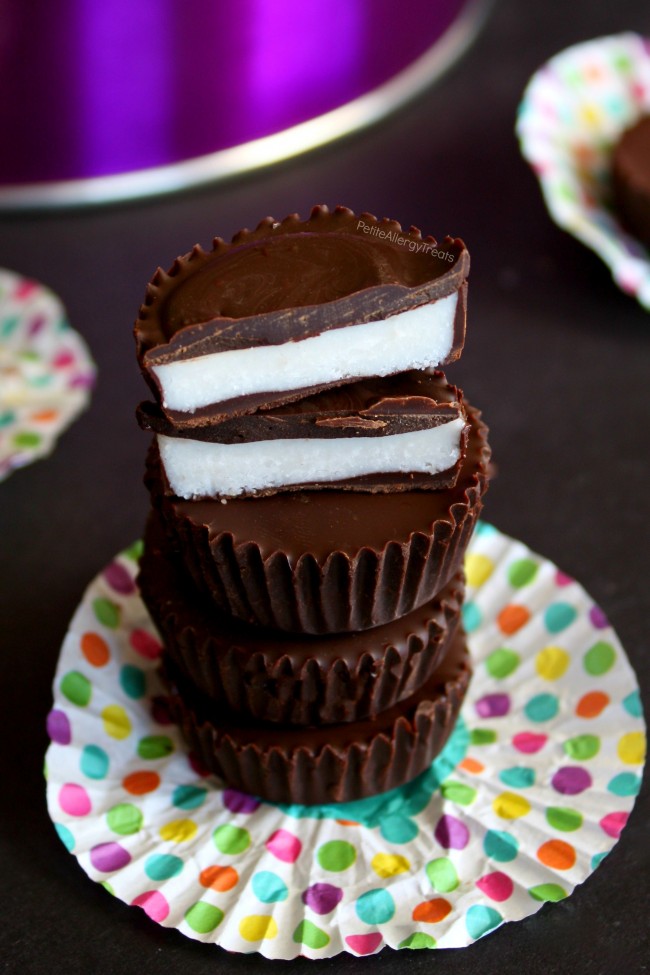 And that basically made my entire trip worth it, besides the fact I snagged 6 continuing education credits for $25.  Not to mention I had the chance to win one of the 6 iPad mini's, 2 Xboxes', 10 Fitbit Charges', 50 restaurant gift cards and 2 Laptop Computers they were giving away.  I kid you not when I say the man sitting next to me won a laptop as did the women directly in front of me. So close! 🙁
It's ok I didn't win.  I still had 2 hours to drive with a few of  my homemade chocolate coconut butter cups.  Alone time is a win in itself, let alone with some crunchy dark chocolate filled coconut cups!

Chocolate Coconut Butter Cups
Author:
Laura @ Petite Allergy Treats
Ingredients
1 bag allergy friendly dark chocolate chips
½ cup coconut butter (in liquid state)
paper muffin or silicone baking cups
Instructions
Melt half of chocolate in the microwave or over a double boiler. Stir in remaining chips until full smooth.
Pour approximately 1 heaping tablespoon of chocolate in a baking cup. Use the spoon to thinly coat ¾ of the way up the sides. Repeat with remaining cups.
Place cups in the freezer or refrigerator to help set the chocolate, about 5-10 minutes.
Remove from refrigerator and add coconut butter. (Do not fill to the top or else the chocolate cannot seal the top) Repeat with remain cups.
Place in refrigerator to set.
Remove from refrigerator. Pour a thin layer of chocolate on top to seal. You may need to melt additional chocolate depending upon the size of cups used.
Enjoy straight from the paper cups or gently remove from paper or silicone.
Follow me for the latest news!
Some other things you may like: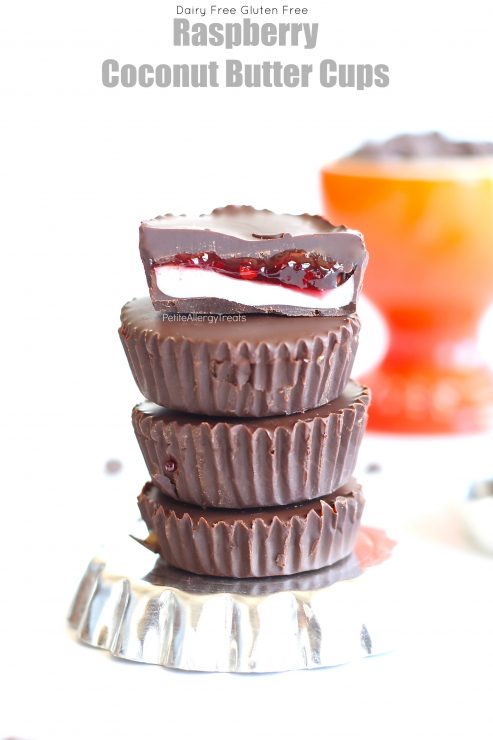 Raspberry Coconut Butter Cups- vegan dairy free soy free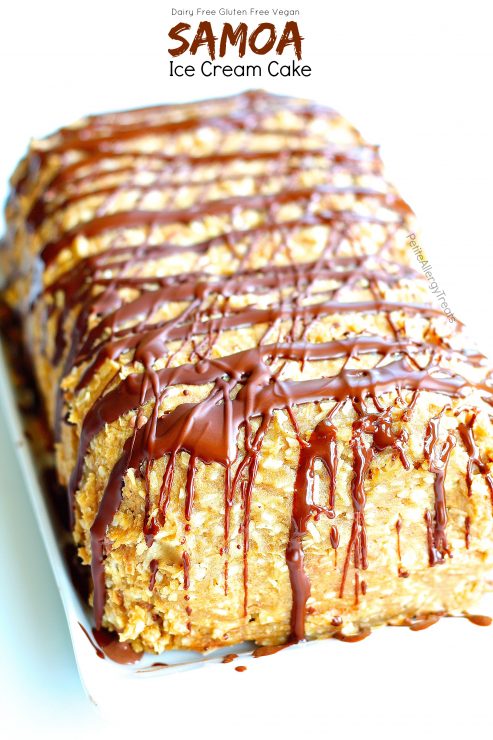 Gluten Free Dairy Free Samoa Ice Cream Cake (aka Caramel deLites)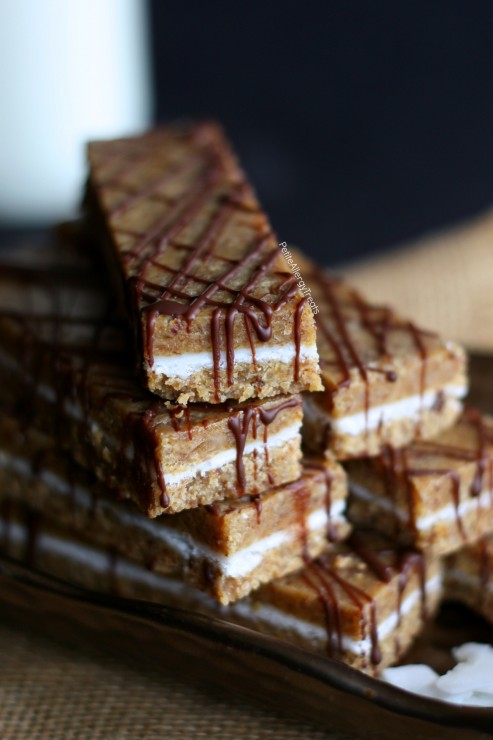 Nut Free Protein Energy Bars- gluten free Vegan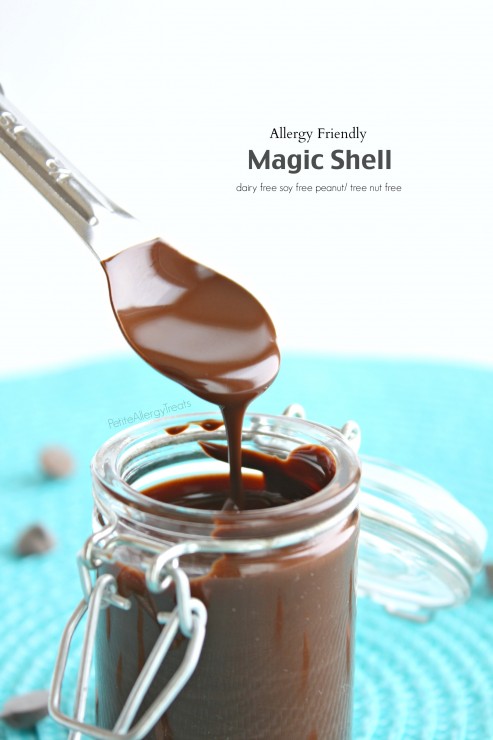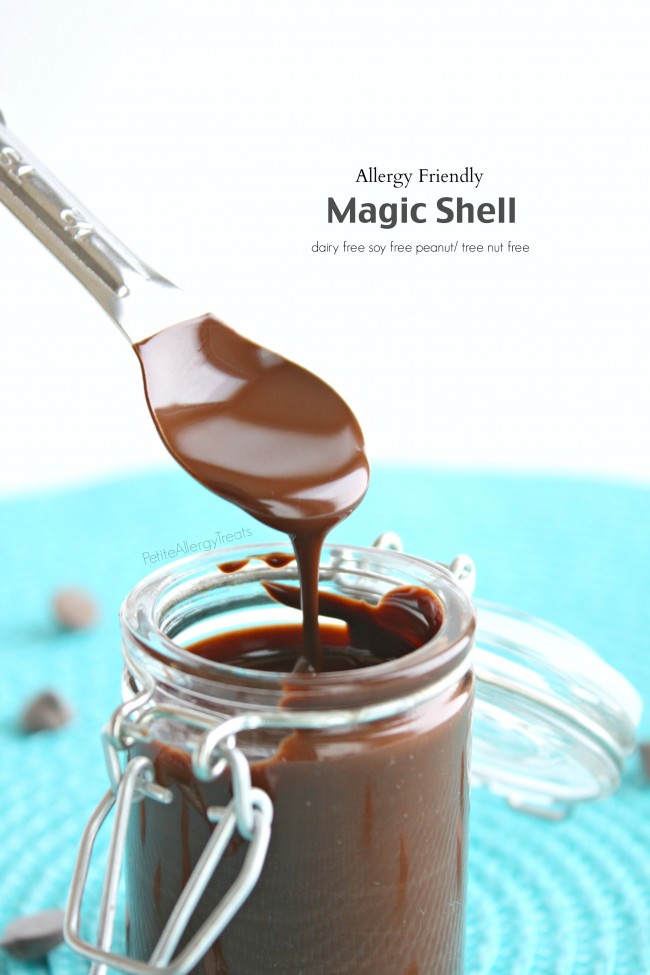 Magic Shell- nut free dairy free soy free Vegan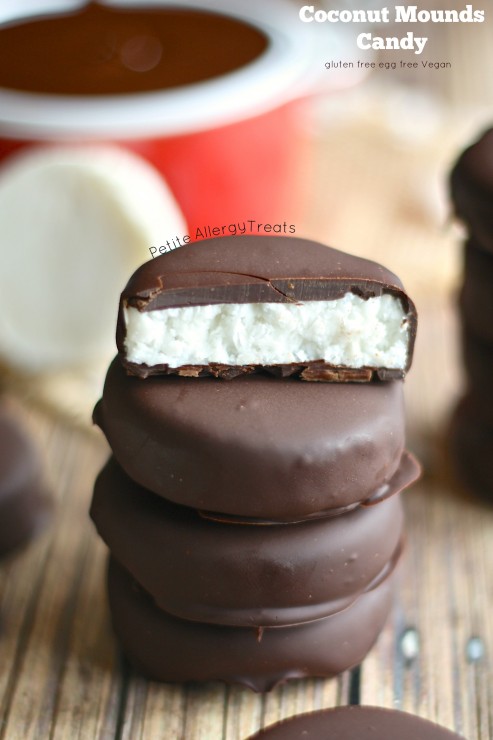 Coconut Mounds Candy- soy free dairy free peanut free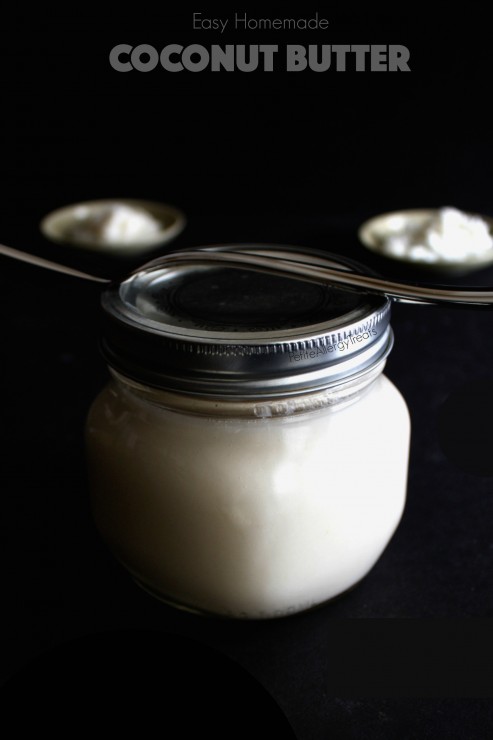 Easy Homemade Coconut Butter- 2 ingredients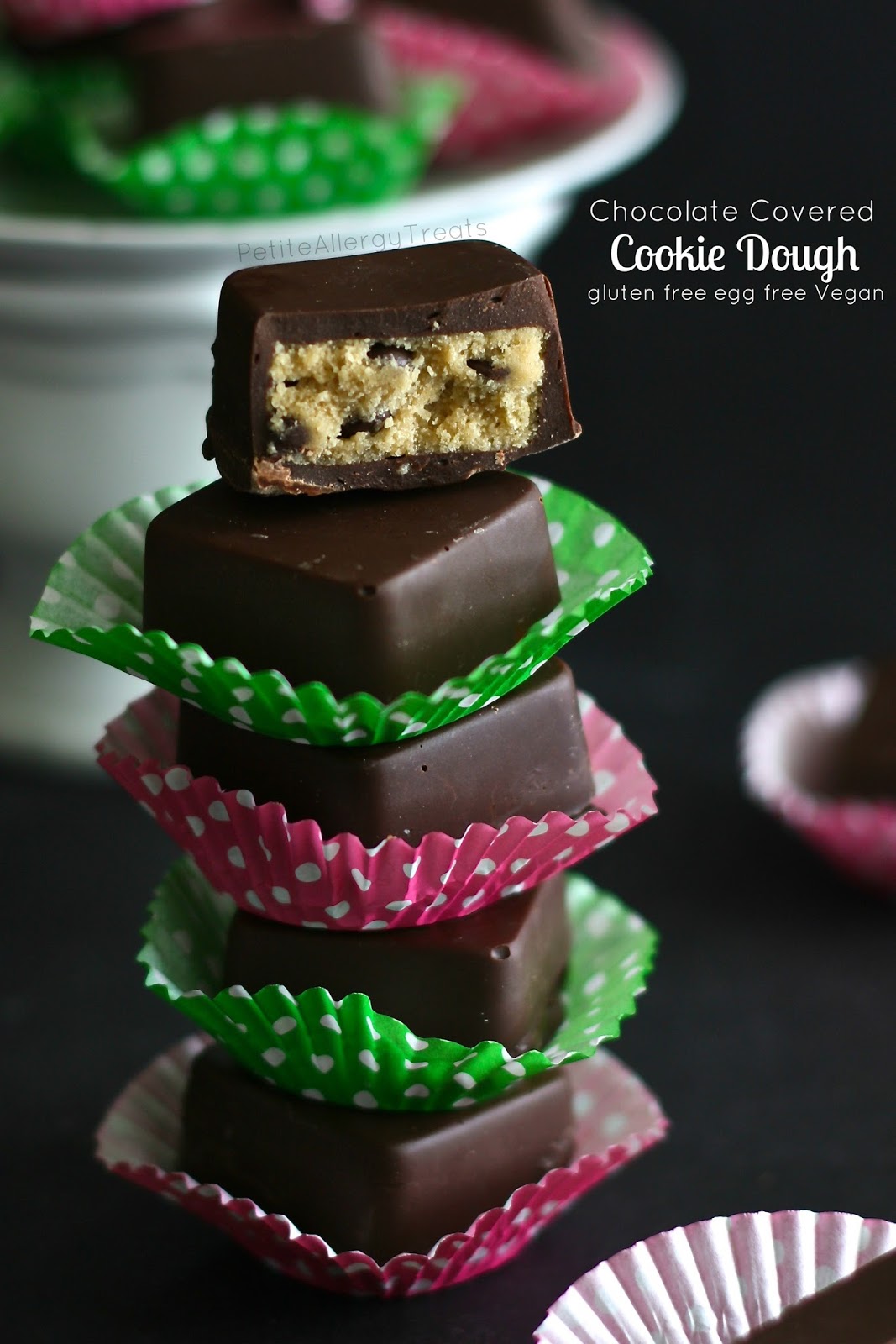 Chocolate Covered Cookie Dough Bites- gluten free dairy free Vegan