Chocolate Coconut Butter Cups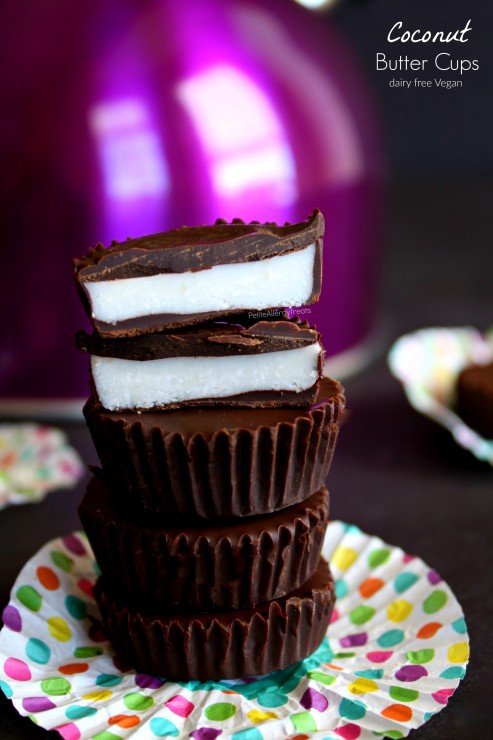 Author:
Laura @ Petite Allergy Treats
1 bag allergy friendly dark chocolate chips
½ cup coconut butter (in liquid state)
paper muffin or silicone baking cups
Melt half of chocolate in the microwave or over a double boiler. Stir in remaining chips until full smooth.
Pour approximately 1 heaping tablespoon of chocolate in a baking cup. Use the spoon to thinly coat ¾ of the way up the sides. Repeat with remaining cups.
Place cups in the freezer or refrigerator to help set the chocolate, about 5-10 minutes.
Remove from refrigerator and add coconut butter. (Do not fill to the top or else the chocolate cannot seal the top) Repeat with remain cups.
Place in refrigerator to set.
Remove from refrigerator. Pour a thin layer of chocolate on top to seal. You may need to melt additional chocolate depending upon the size of cups used.
Enjoy straight from the paper cups or gently remove from paper or silicone.
Recipe by
Petite Allergy Treats
at https://petiteallergytreats.com/chocolate-coconut-butter-cups/