Gluten Free Caprese Pasta Salad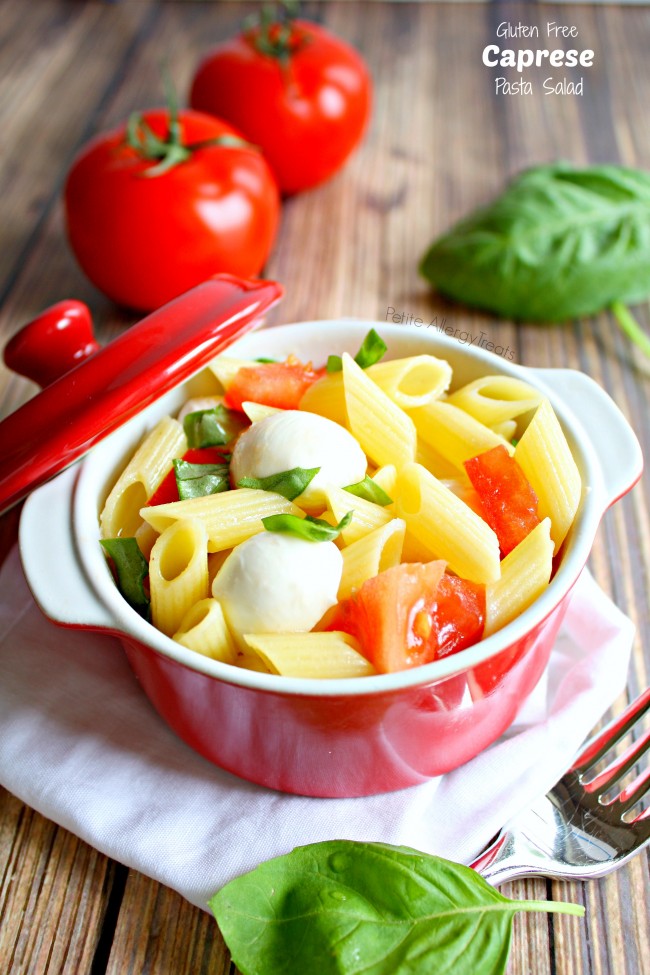 Author:
Laura @ Petite Allergy Treats
1 box gluten free penne pasta
3 large ripe tomatoes or ½ container grape tomatoes
1 container fresh mozzarella balls
10 fresh basil leaves
4 T oil
Cook pasta according to box.
Wash tomatoes and basil well. Slice large tomatoes to into circles and cut into bite size pieces. (Cut grape tomatoes in half). Chop basil leaves into small pieces. Drain fresh mozzarella pieces.
Toss tomatoes, basil, oil and cheese and mix until incorporated.
Due to the gluten free pasta and fresh mozzerella, this salad is highly perishable and should be consumed the same day it is made. Gluten free pastas tend to either dry out and get hard or absorb too much moisture and turn to mush. Feel free to add more or less of any ingredient since everyone has a preference for amounts of basil and tomato.
Recipe by
Petite Allergy Treats
at https://petiteallergytreats.com/gluten-free-caprese-pasta-salad/