Gluten Free Sugar Cookies (Vegan)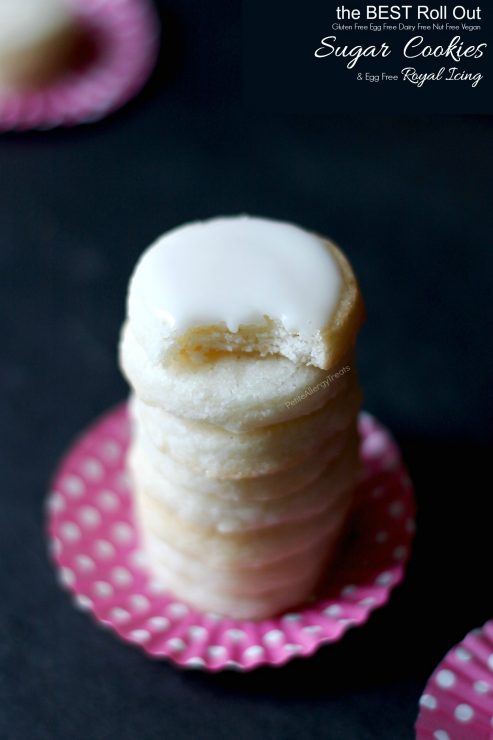 Author:
Laura @ Petite Allergy Treats
2 cups powdered sugar
8 tsp dairy free milk or water
Preheat oven to 325 degree F for 20 minutes prior to baking.
Combine all dry ingredients and mix well. In another bowl, add shortening, sugar, dairy free milk, and mix until fluffy. Gradually add all flour until a dough is formed.
Roll out dough between parchment paper to ⅛ inch thickness. Carefully cut into shapes and DO NOT move to retain shapes. Pull away scraps and repeat the process on another sheet until dough is gone.
Bake for only 6-8 minutes or until tops appear dry just beginning to slightly brown on the top. (The cookies won't appear golden brown or fully cooked. They will continue cooking on the sheet and will firm up after they cool.)
Allow to fully cool before decorating.
Mix powdered sugar with dairy free milk or water until smooth.
Recipe by
Petite Allergy Treats
at https://petiteallergytreats.com/gluten-free-sugar-cookies-vegan-egg-free/