Gluten Free Raspberry Buckle Dump Cake (vegan dairy free)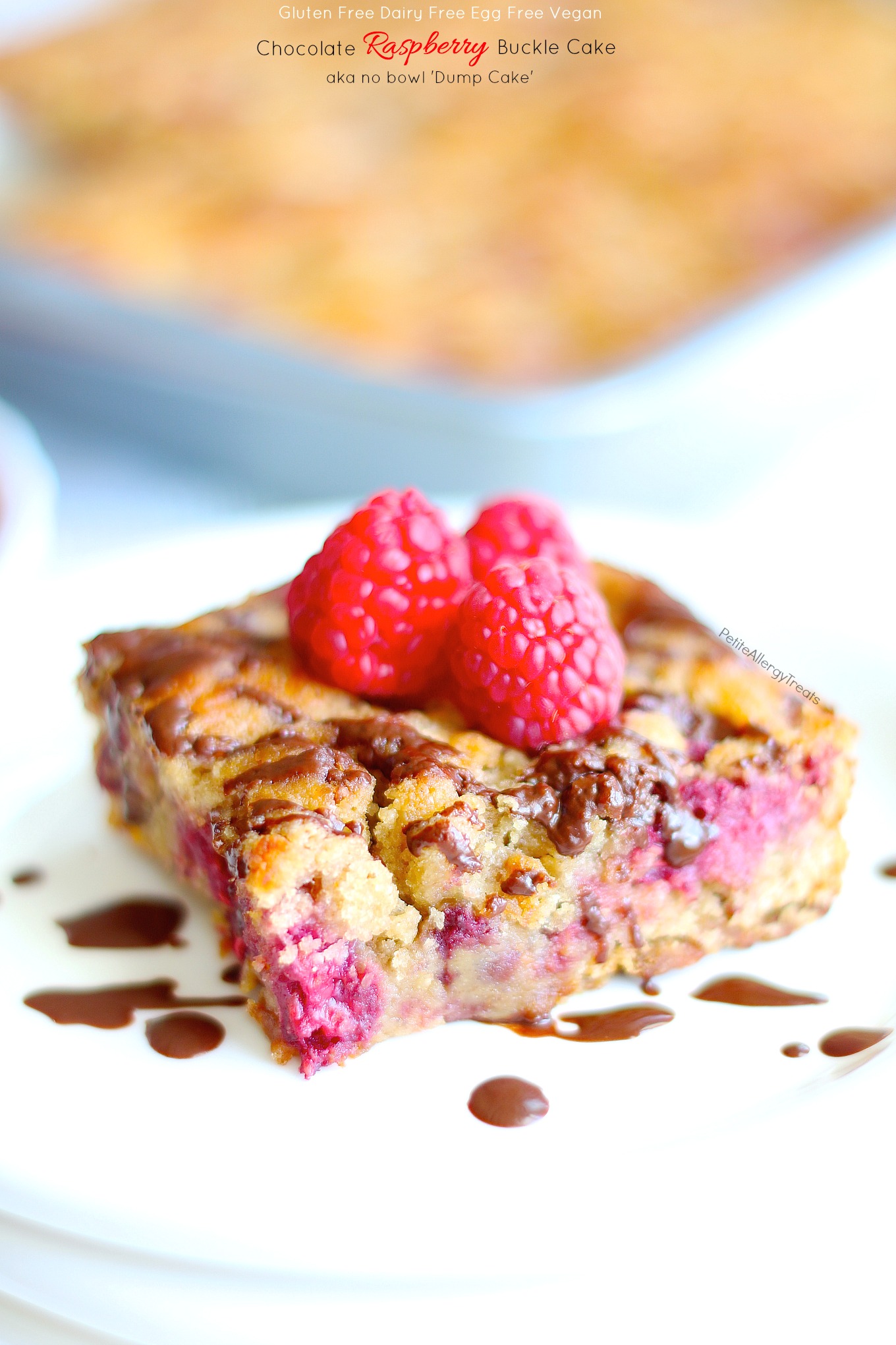 Author:
Laura @ Petite Allergy Treats
1 box Enjoy Life Muffin Mix
2 cups frozen raspberries
¾ cup water
⅓ cup oil
1 Tbsp fresh lemon juice optional
Pour half of muffin mix into an 8x8 pan.
Scatter frozen raspberries. Cover with remaining muffin mix.
Pour water, oil and lemon juice on top.
Poke with a toothpick and slightly mix to help evenly distribute the liquid and hydrate the cake. (Go for the full out stir if you don't want any loose flour or crispy bottom. Likewise, don't stir at all if you want a crumbly flour top and extra crisp bottom.)
Bake at 350 degrees covered with a foil tent 40 minutes. Remove foil and bake another 13-15 minutes or until the top is golden brown.
Serve warm with chocolate sauce for extra decadence OR enjoy as is for breakfast. <----(It is a muffin mix after all.)
Gently melt chocolate chips in the microwave, stopping every 20 to 30 seconds to stir until melted. Add oil.
Generously pour over raspberry buckle dump cake.
Recipe by
Petite Allergy Treats
at https://petiteallergytreats.com/gluten-free-raspberry-buckle-dump-cake-vegan-dairy-free/