No Bake Chocolate Seven Layer Magic Bars (Vegan + Gluten Free)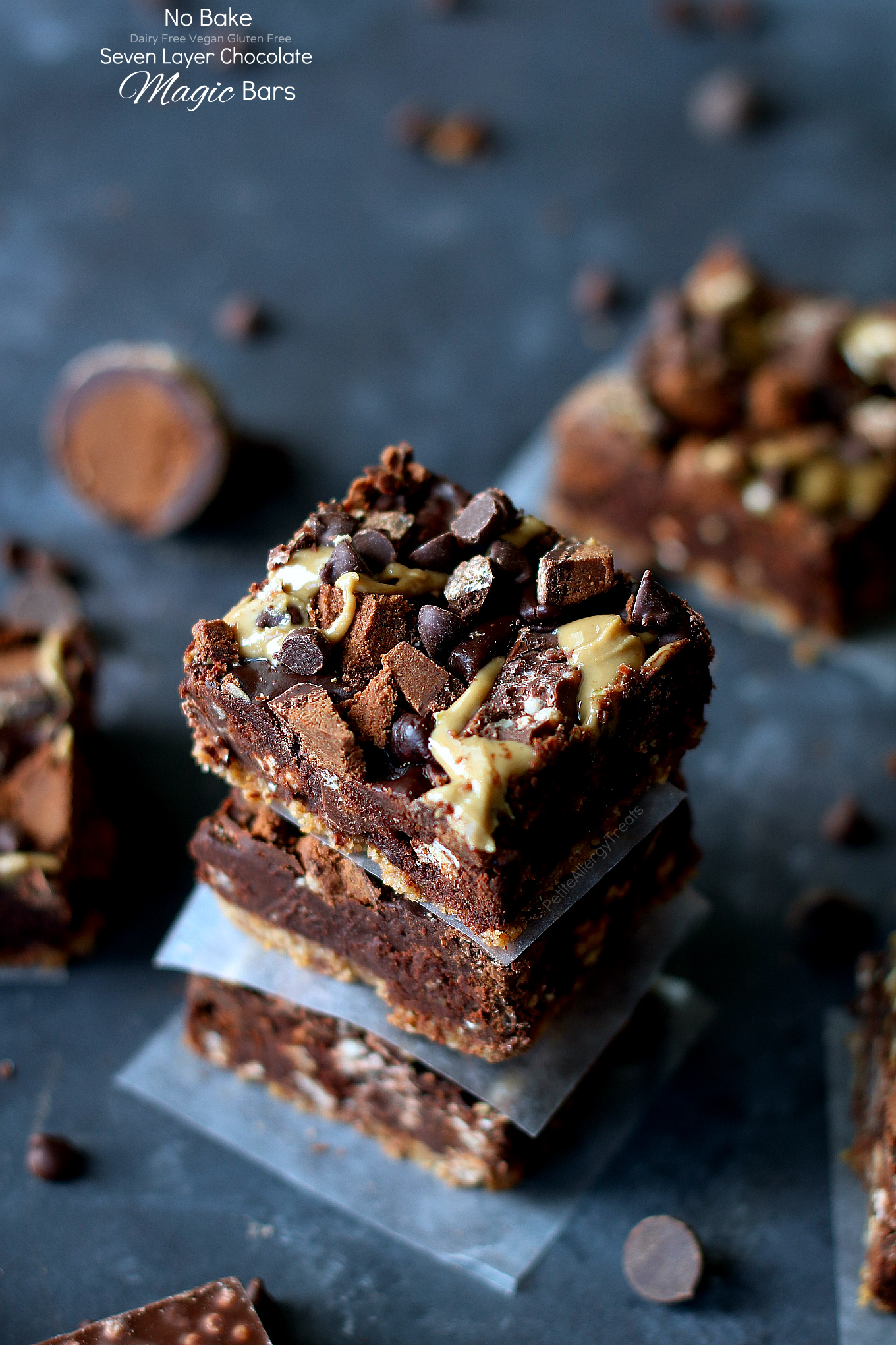 Author:
Laura @ Petite Allergy Treats
Bottom layer: Finely chop caramel blondies bars. Press into a 8x8 inch pan using a glass to create a smooth layer.
Ganache layer: Combine dark chocolate chips and mini chips (reserve ¼ cup for top) into a bowl and pour hot water over to make a chocolate ganache. Stir until chocolate is melted and smooth. Pour half of chocolate ganache mixture on top of blondie layer.
Crunch layer: Chop chocolate marshmallow grain and seed bars and rice milk crunch minis (chop and reserve 3 minis for top). Evenly sprinkle bars over chocolate mixture.
More ganache: Drop spoonfuls of the remaining chocolate ganache over crunch layer gently covering (do not pour and spread).
Truffle layer: Coarsely chop cinnamon ProBurst bites and gently press on top of ganache.
Sunflower butter drizzle layer (optional): drizzle sunflower butter.
Final Chocolate layer: Add reserved mini chocolate chips and rice milk crunch minis.
Allow to set in refrigerator until firm enough to cut and remove from pan.
Eat. Share. Enjoy!
Recipe by
Petite Allergy Treats
at https://petiteallergytreats.com/no-bake-vegan-chocolate-seven-layer-magic-bars/