Enjoy a gluten free ice cream cookie the next time you entertain guests.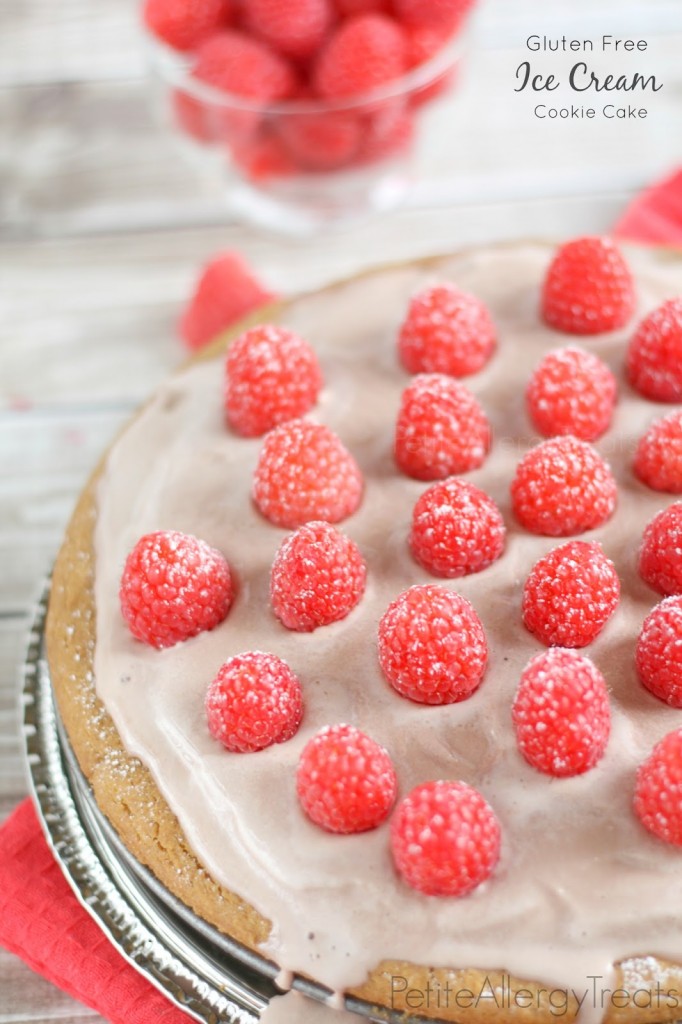 and opinions expressed here are all my own.


Gosh, can you believe it's already October?  This month is my birthday.  😀 Another year
gone…  I don't know about you, but I always to do an inventory or Life Check at major dates
 like birthdays, anniversaries, etc.  It's great reminder to look at life and see the things you
should be thankful for.  One thought that comes to mind is how last year this time my son
broke his arm… so glad we're past that and everyone is happy and healthy now.
At the root of these life checks, I always think about how dramatically different my life
could have been.  Right now, I could be half way around the world without any of the
friends or family I have now.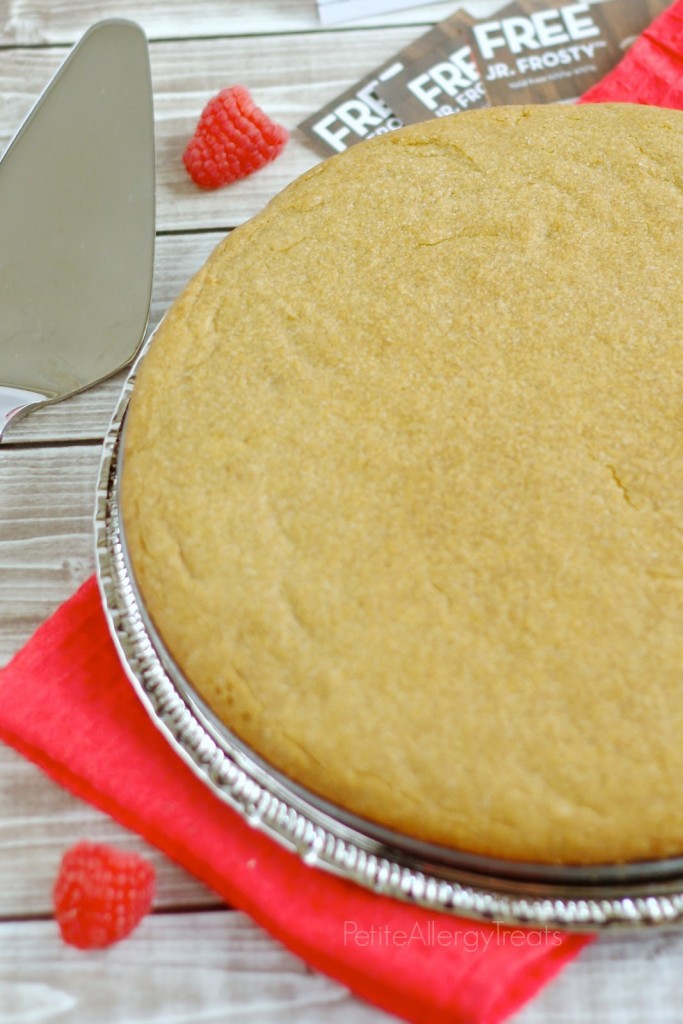 I don't think I've mentioned it before, but I was adopted from South Korea when I was
just 4 months old.  Sometimes I forget I'm adopted, it's just a part of me.  Often times, I
wonder what my life would have been, if I had I not been adopted right away.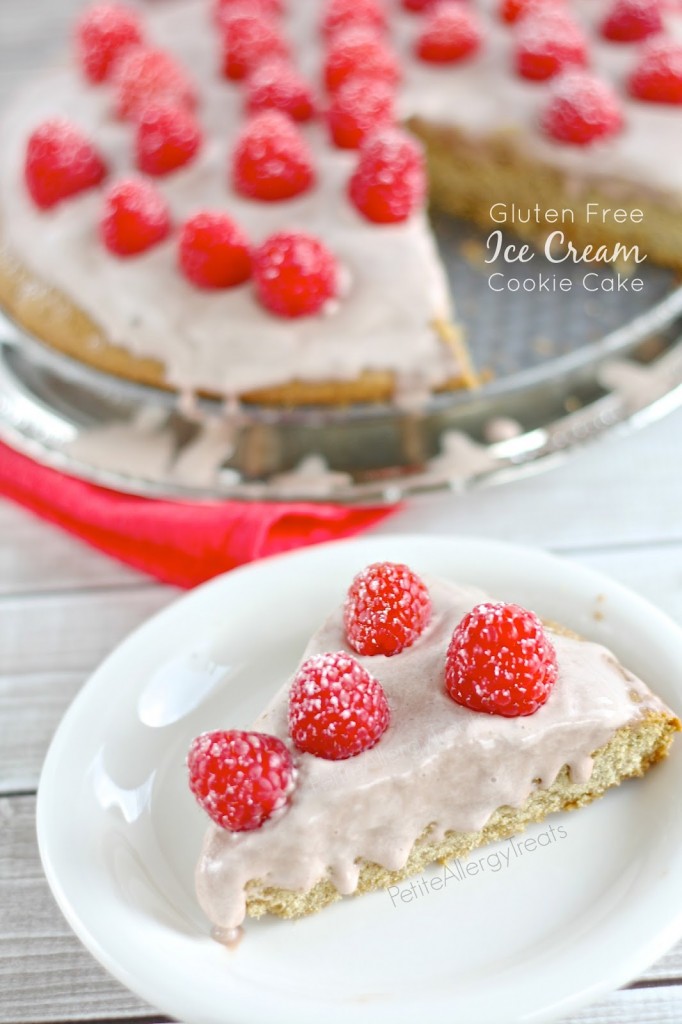 Now that I'm older,  I realize that children can wait for weeks, months and even years to
find a family of their own.  I feel extremely lucky and thankful to be given family
immediately.
I've teamed up with 
The Dave Thomas Foundation For Adoption
 in hopes of connecting
more children with a family of their own.  There is such growing need for foster parents
and adoption right here the United States.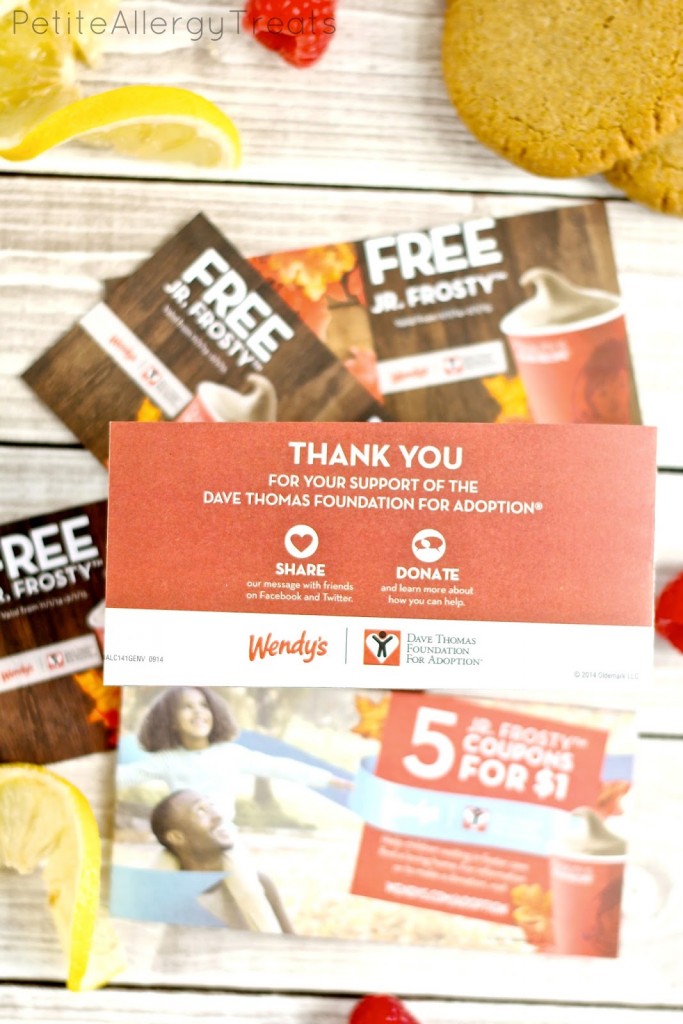 This is a great way to help raise money and awareness in support of more adoptions.
Did you know that there are more than 100,000 children in foster care awaiting adoption?
Purchase a Wendy's® Halloween Coupon Book for $1 at participating Wendy's to support foster care adoption.
Ninety cents of every $1 Halloween Coupon Book sold between September 13 – October 31, 2014 will benefit the Dave Thomas Foundation for Adoption®. Coupons are valid for use: November 1, 2014 through February 1, 2015.

Another reason I'm excited, is Frosty's are free of 7 of the Top 8 food allergens.  They are: gluten
free, peanut free, tree nut free, soy free, egg free, shellfish and seafood free.  (They do contain 
dairy.)  So that means, we can actually go out for an ice cream as a family!  It's the small things
you get excited for with food allergies, right?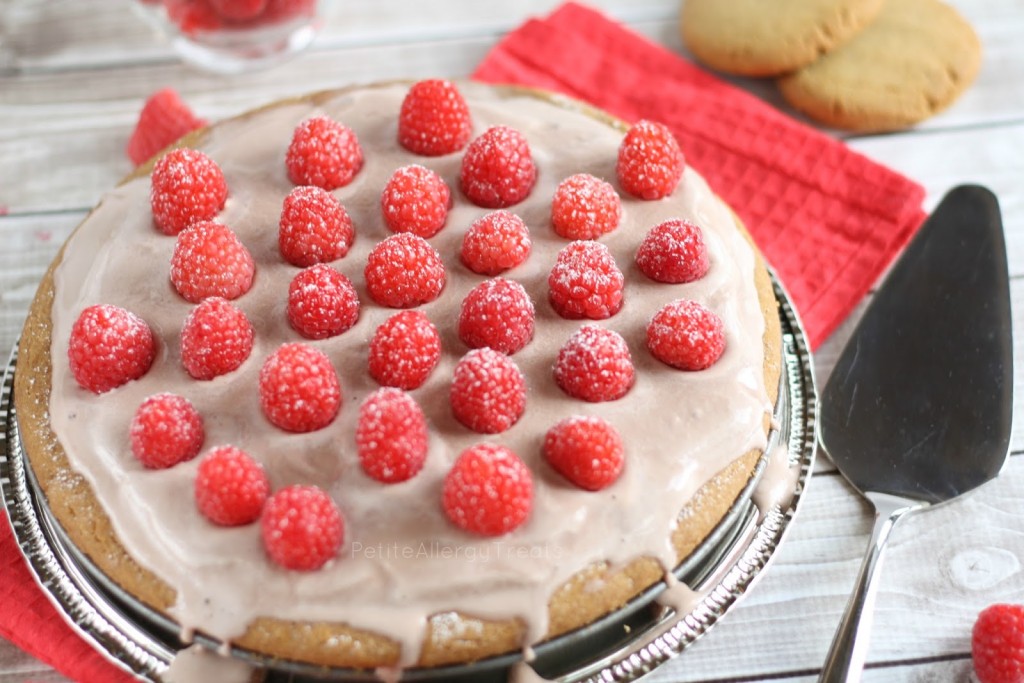 And I'm excited to share my latest creation, a giant gluten free sugar cookie topped with a
frosty and fresh raspberries.   Enjoy!
Ingredients
Cookie Base– Bake at 350 for 18-22 minutes
2 1/4 cup gluten free all purpose flour
1/2 cup + 2 T coconut oil or other oil of choice
3/4 cup sugar
1/4 cup applesauce
1 1/2 tsp baking soda
1 T egg replacer + 1/4 cup water
2 1/2 tsp guar gum
1 T fresh lemon juice
Topping
1 large Frosty
1 pint fresh raspberries
powdered sugar for dusting (optional)
Directions
Cookie: Combine all liquids and beat on high for 1-2 minutes until incorporated.
Add sugar and oil mix another 3-5 minutes.
Add the baking soda and slowly add the flour 1/2 cup at a time scraping down the bowl frequently.
Press cookie dough in a well greased or lined 9 inch pan. (I use a spring form pan but any should work.)
Bake for approximately 18-22 minutes or until golden brown.  Allow to cool completely and refrigerate before adding ice cream.
Topping: Scoop the entire frosty on top of cooled cookie.  Spread evenly.
Place raspberries on top and dust with powered sugar.
Serve immediately or place in freezer until ready enjoy.
Notes:  Since this uses a real frosty, I think it's best served a little soft and melted.  Depending on the temperature, it may melt faster than intended (mine barely made it through the photos since it was a hot day I made this!)  Either way, it's good. 🙂  As mentioned above, Frosty's are Free of the 7 of the Top 8 food allergens (they do contain dairy).  This is such a great cause that could use your support.  Your small contribution could change a child's life forever.
Visit your local Wendy's® to purchase a Jr. Frosty™ Halloween Coupon Book* for $1, which benefits the Dave Thomas Foundation for Adoption)®!  #Frosty4Adoption