Pumpkin Candy or Pumpkin Fudge… whatever you want to call it, it's good!  Plus it's gluten
free, dairy free, egg free, peanut free, tree nut free and has Vegan option.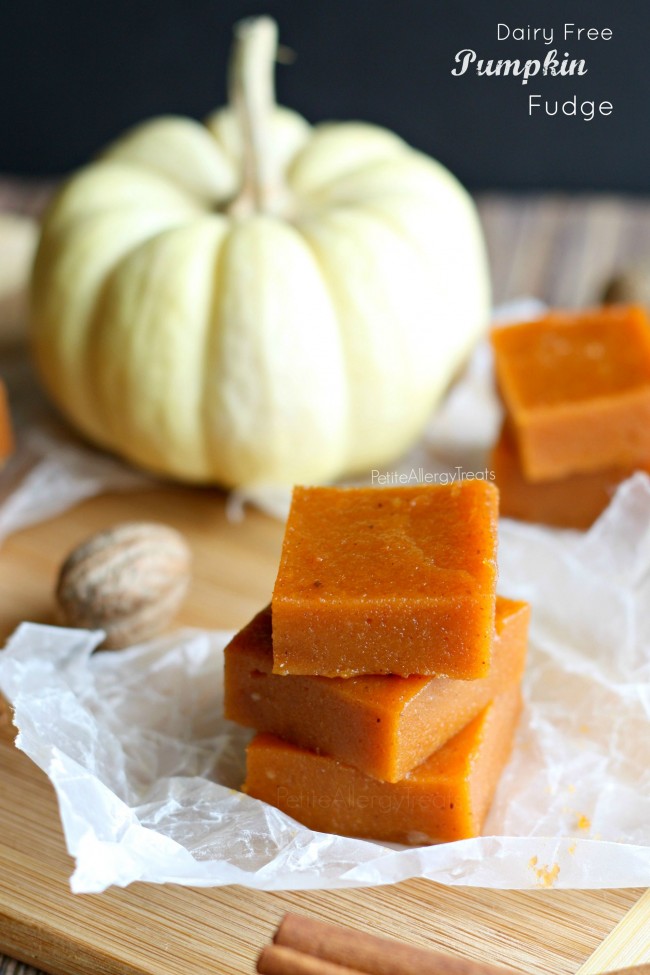 As allergy candy week continues, I've created something I've always wanted to try
making: FUDGE.  And not just any fudge, Pumpkin Fudge. Dairy Free Pumpkin Spice Fudge to be exact.
This week has gotten out of hand and it just started.  I my goal was to post a new candy
recipe each day this week (it is candy week after all).  BUT…life always seems to happen.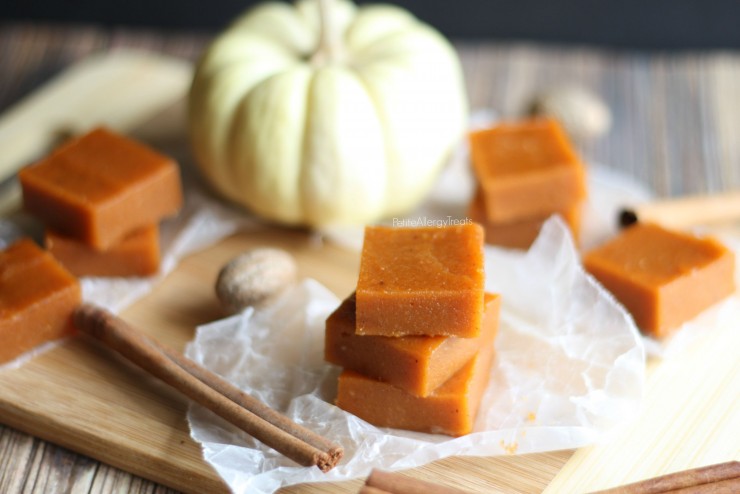 This past week (almost 2 weeks now) Mr. Naughty has been having an allergic reaction
of some sort.  Not so much hives and itching but has had some major explosions requiring me to
run for a diaper change or else.  (That's probably more details than you reaaally wanted to
know).  We'll talk about fudge in moment, I promise.
I'm pretty sure it was the fresh spinach that triggered it.  I've still been moping around
recovering from half marathon.  My great idea was to start making antioxidant smoothies with
half fresh spinach and blueberries.  I blame Costco!  They got me again with a 5 lb organic
green mix for only $4. #icantpassagooddeal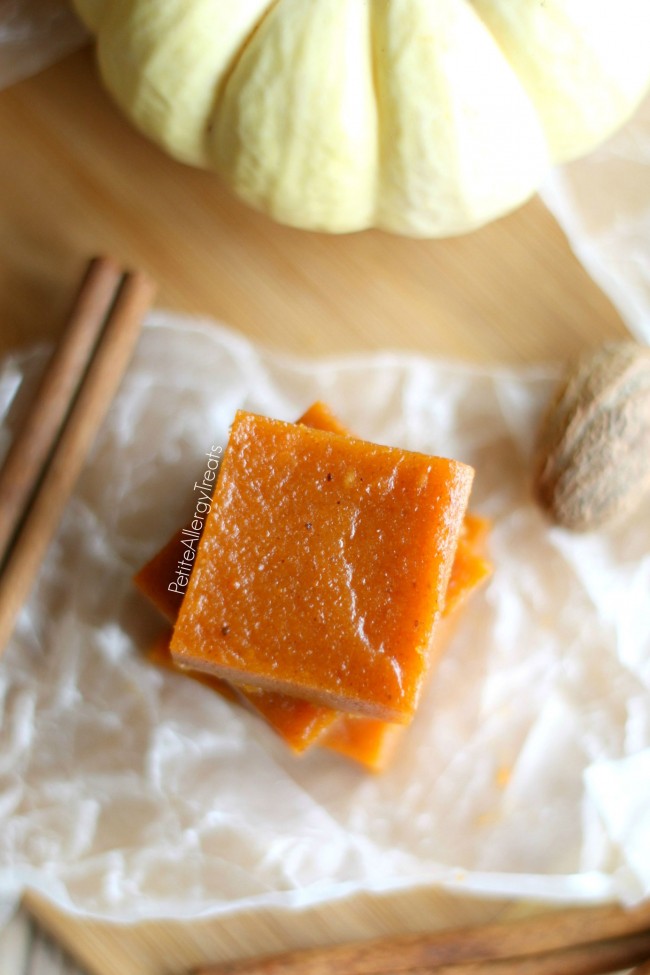 Figures, whenever I try being extra healthy (the family included) a reaction occurs.  This week
has been bland booorrring white rice and plain chicken.  (Which, incidentally enough, after
35+ years, my husband has developed an allergy to chicken.  True story.  My head explodes
a little every time I make dinner… But that's a whole other post in its self.)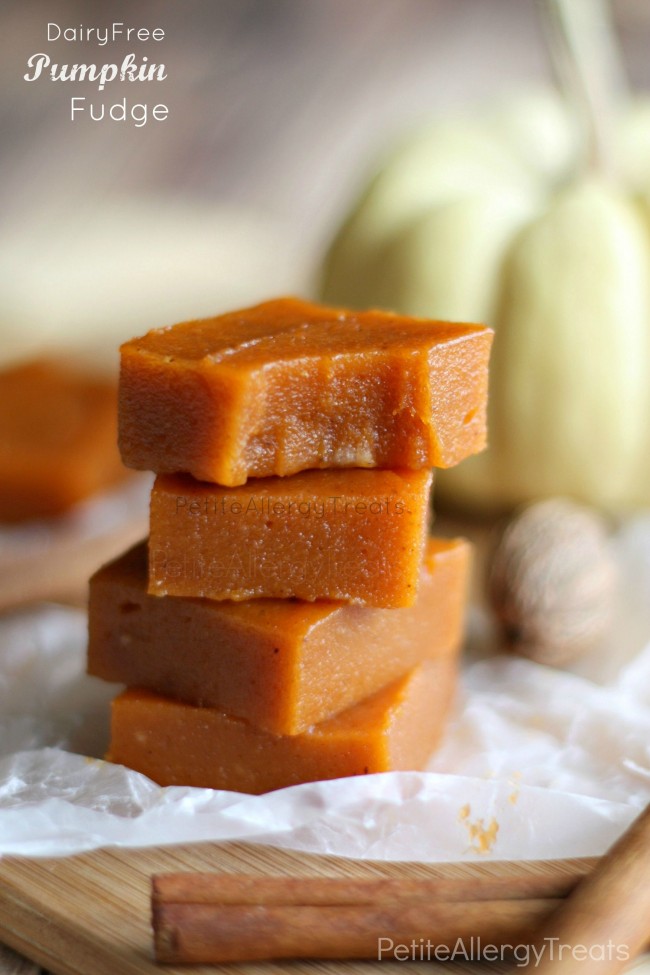 Pumpkin fudge was something I knew I could make bland enough to enjoy now or later.  Instead
of dairy and chocolate,  I chose to lighten things up with pumpkin puree and use marshmallows
for a sweetener and binder.  And it's ridiculous easy.  You could also use vegan marshmallows to be make it Vegan.
Easy treats are always a bonus especially since you can make this for a classroom treat.
Enjoy!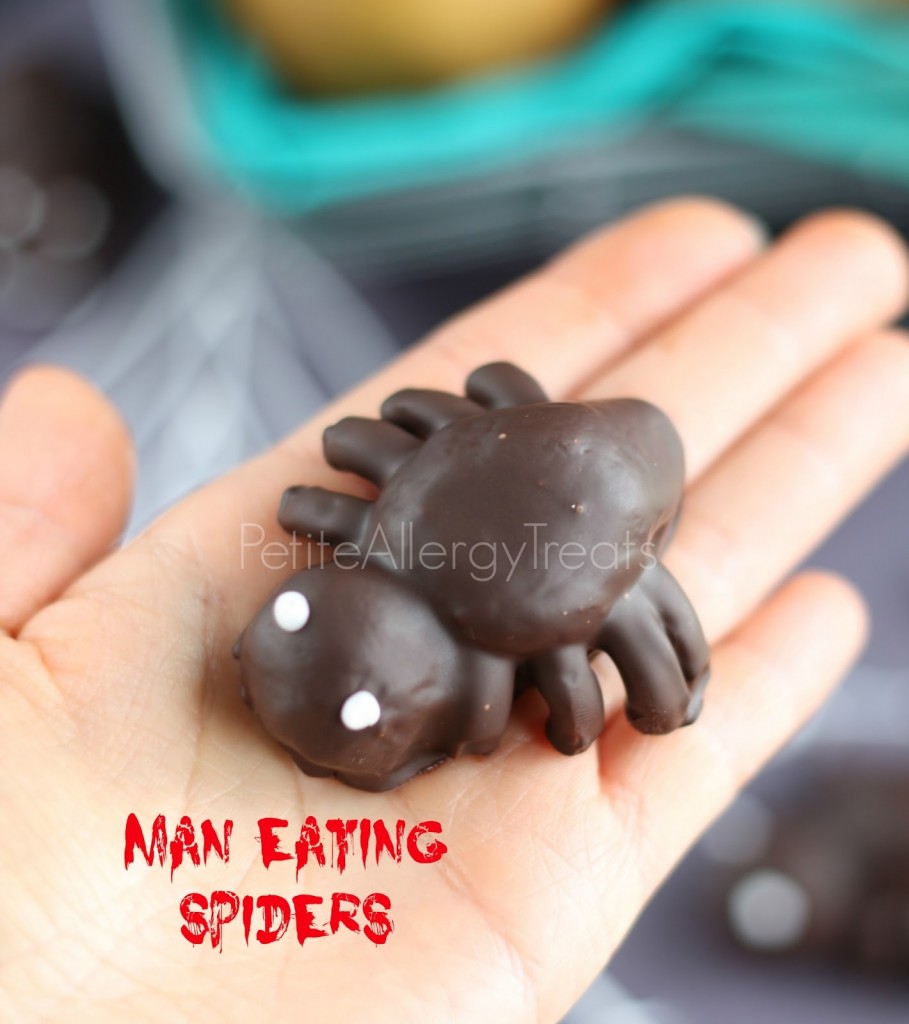 Pumpkin Fudge (dairy free gluten free nut free)
Author:
Laura @ Petite Allergy Treats
Ingredients
1¼ cup pumpkin puree
1 tsp pumpkin spice
¼ cup + 2 T palm shortening or coconut oil
10oz bag of regular marshmallows (or use Vegan marshmallows)
Instructions
Heat skillet pan to medium heat and melt oil. Add flour and whisk to incorporate. Cook for at least 2-3 minutes while constantly stirring.
Add marshmallows and stir until melted.
Add pumpkin and spice. Remove from heat and stir until completely mixed.
Pour into a 8 x 8 pan lined with parchment paper. Place in the refrigerator or freezer until firm (I opted for the freezer for about 30 minutes.
Cut into desired size and shapes. Get creative!
Some other things you may like: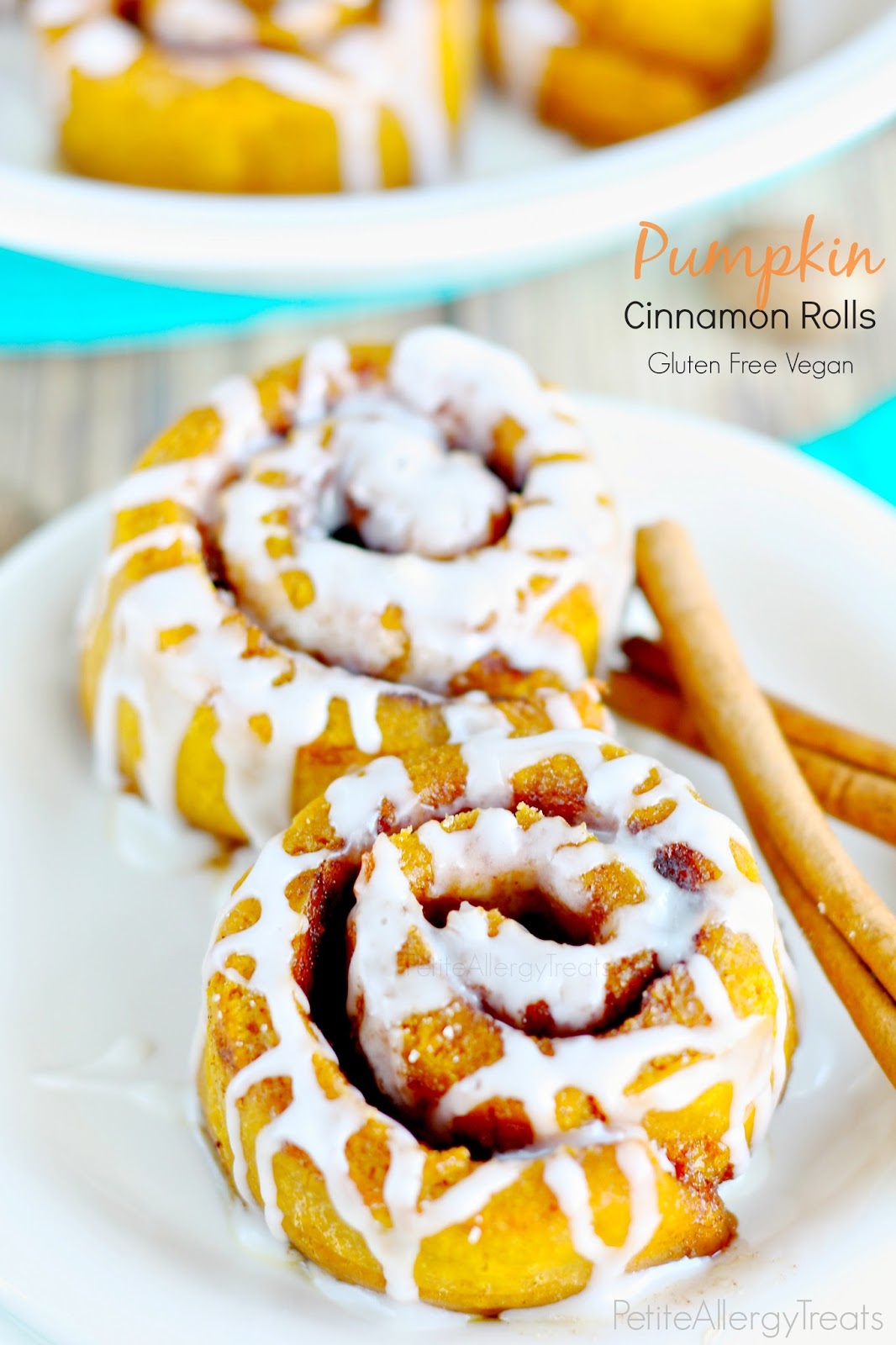 Pumpkin Cinnamon Rolls-GF Vegan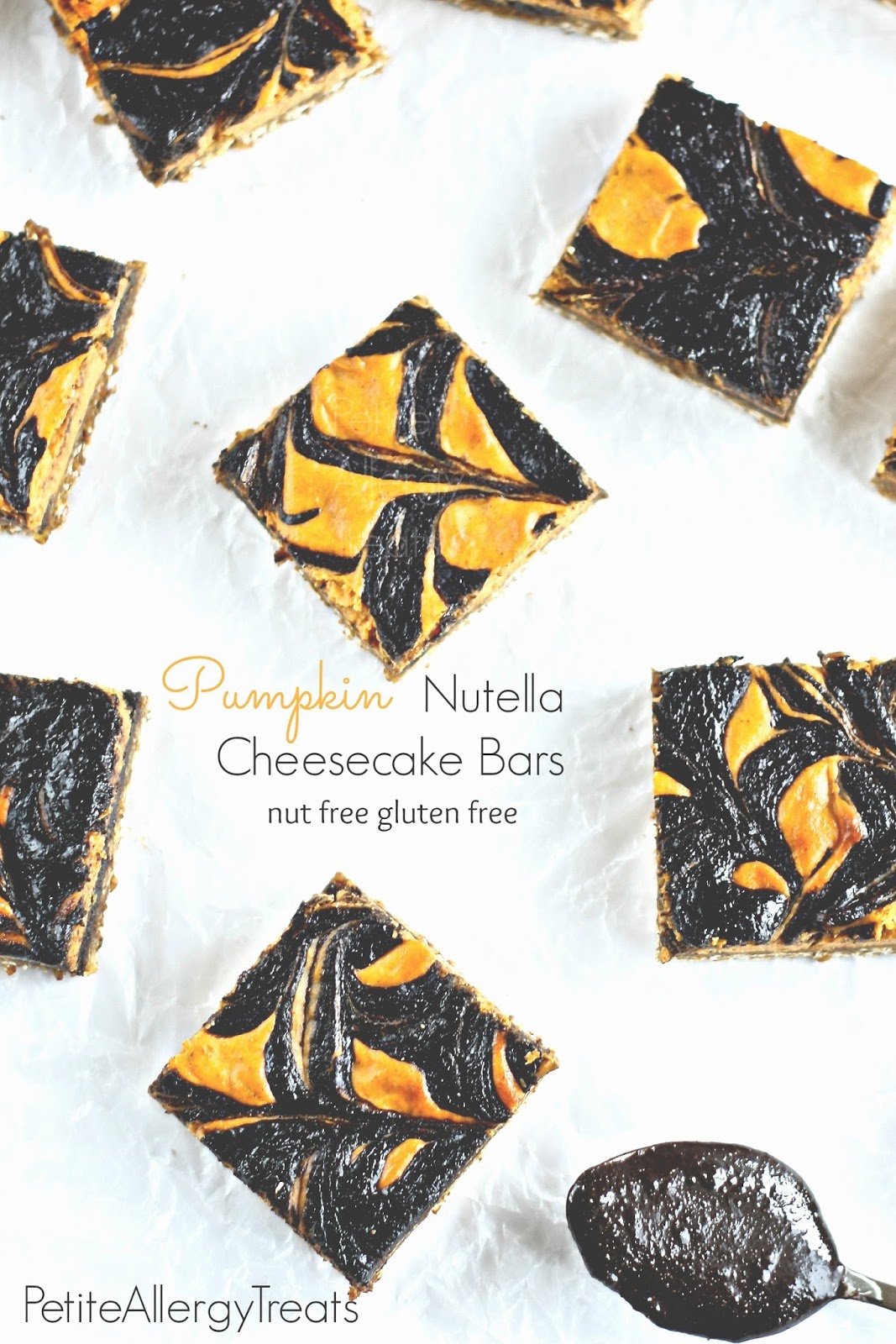 Pumpkin Nutella Cheese Cake Bars – No nut nutella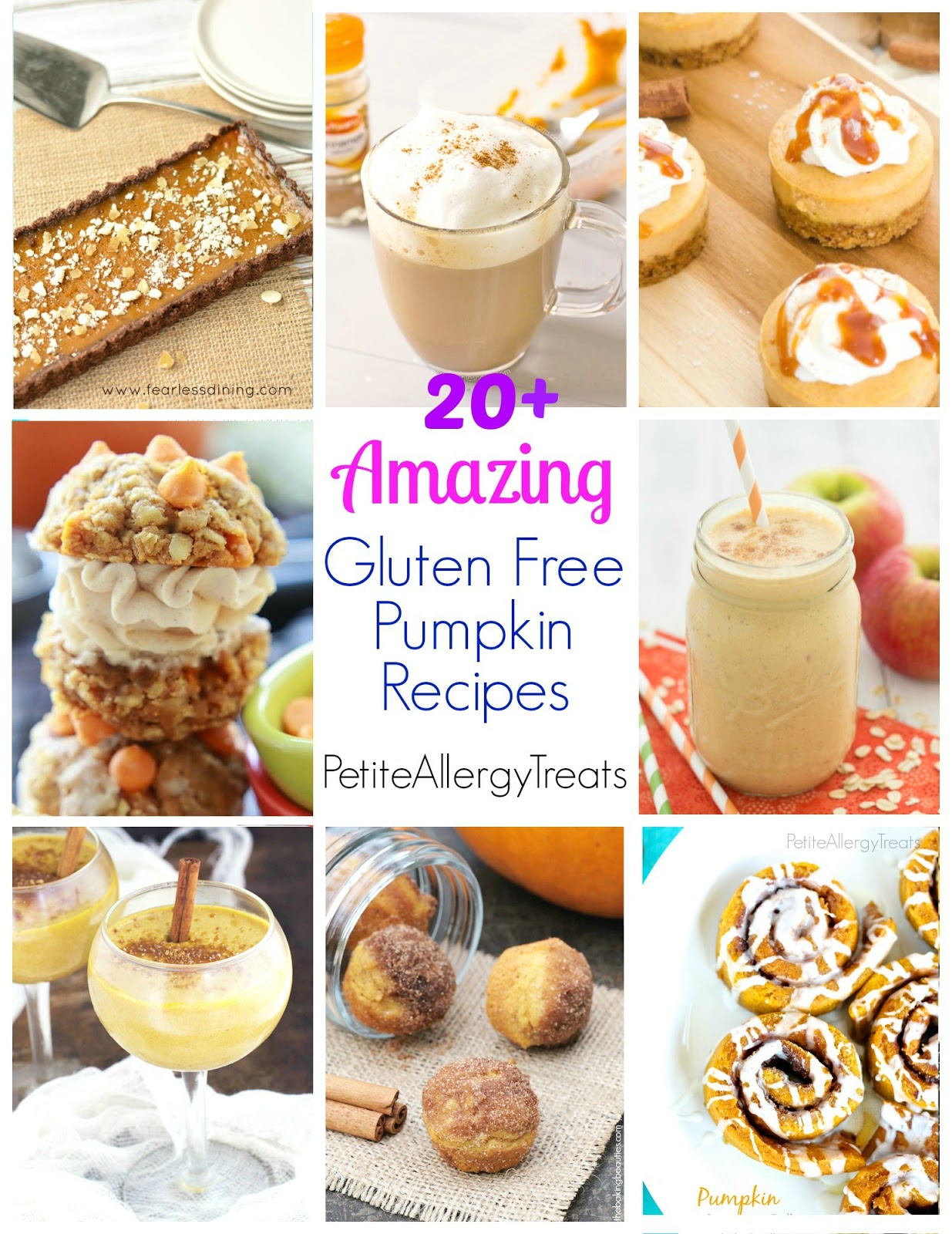 20+ Gluten Free Pumpkin Recipes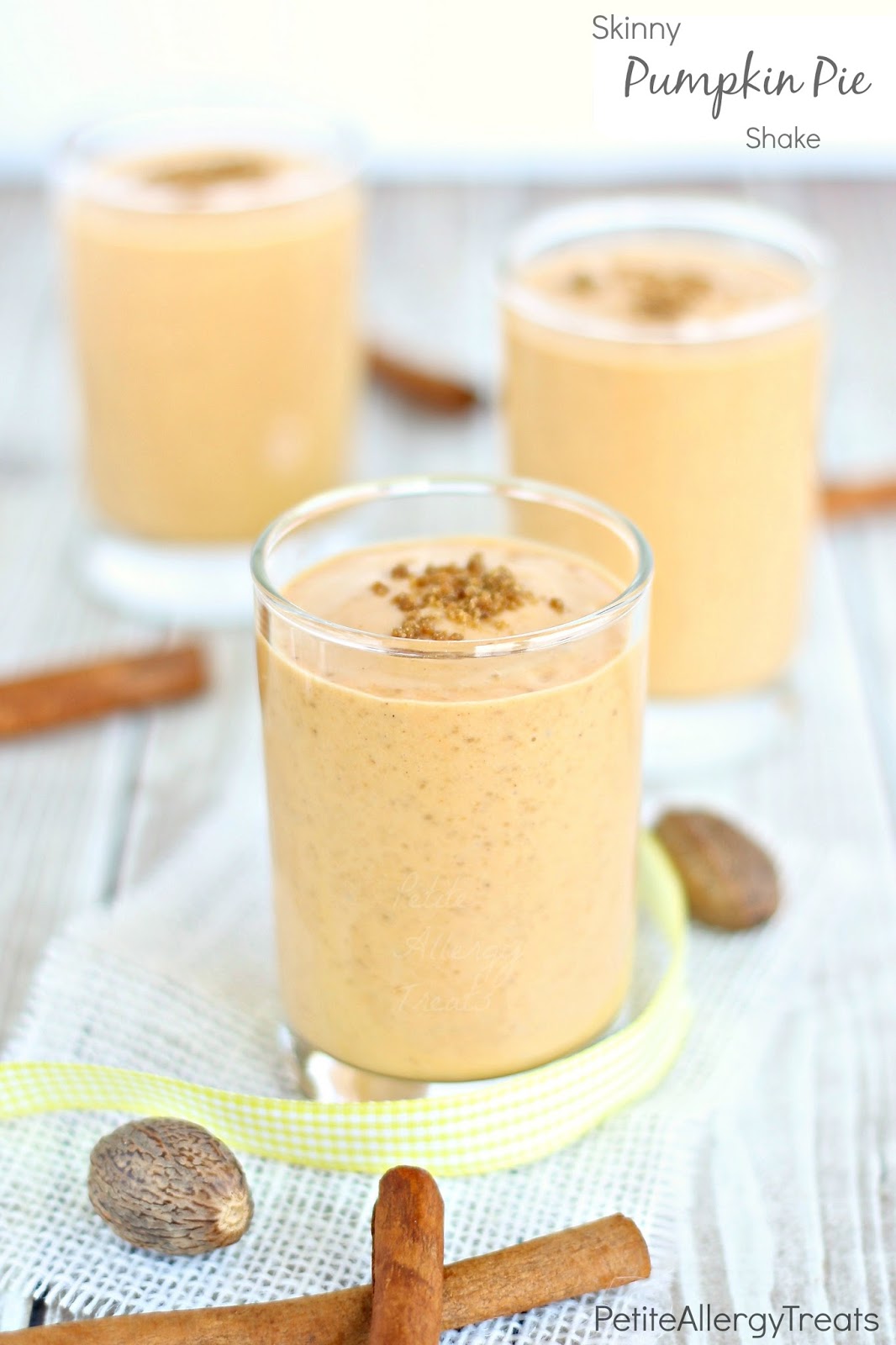 Skinny Pumpkin Pie Shake