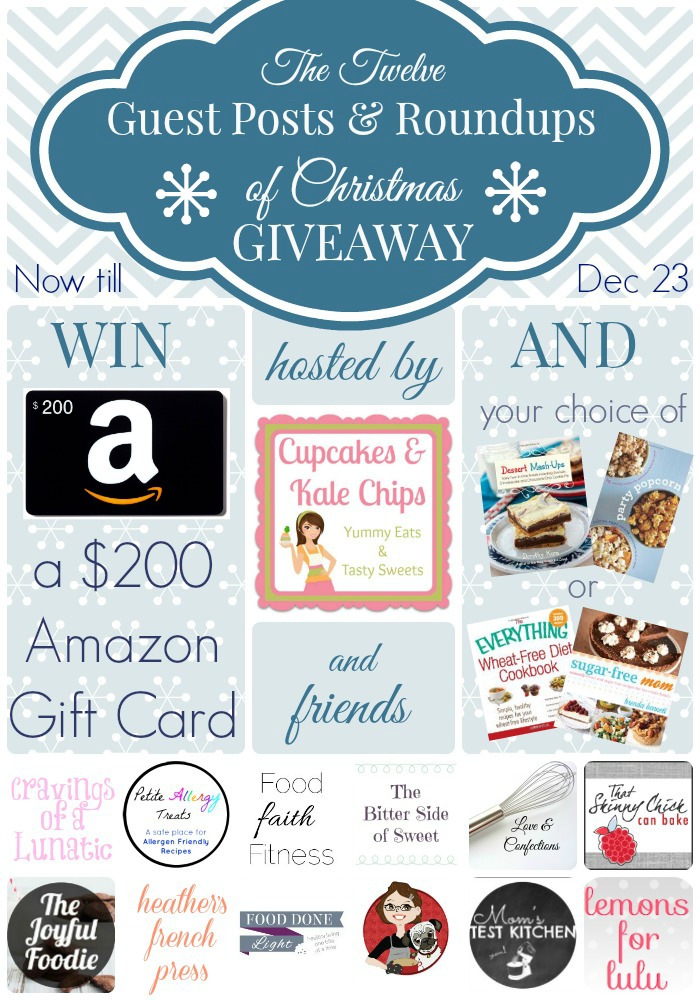 Happy Thanksgiving to all my friends! I hope you are all stuffing yourselves with an
amazing holiday meal that happens to be allergen friendly too. Do forget to grab some
leftovers. 🙂
Are you one of those Black Friday Deals shoppers? I used to be. Not anymore with the kids
but I love a great deal. Now I'm all for finding easy deal from the comfort of my computer
while the kids nap.
Christmas is just around the corner and Black Friday is tomorrow. Instead of hunting for
the perfect gift with all the crowds, I've teamed up with my friend Brianne from
Cupcakes
and Kale Chips
to help bring you the Twelve Guest Post and Roundups of Christmas Giveaway.
She just moved and has a full house to unpack, organize, and make her own. To help her out,
I'll be a guest on her blog next week.
Enter below for your chance to WIN a $200 Amazon Gift Card and choice of the books:
Party Popcorn
Sugar Free Mom
Everything Wheat Free
Dessert Mashups