Gluten Free Banana Oat Protein Energy Balls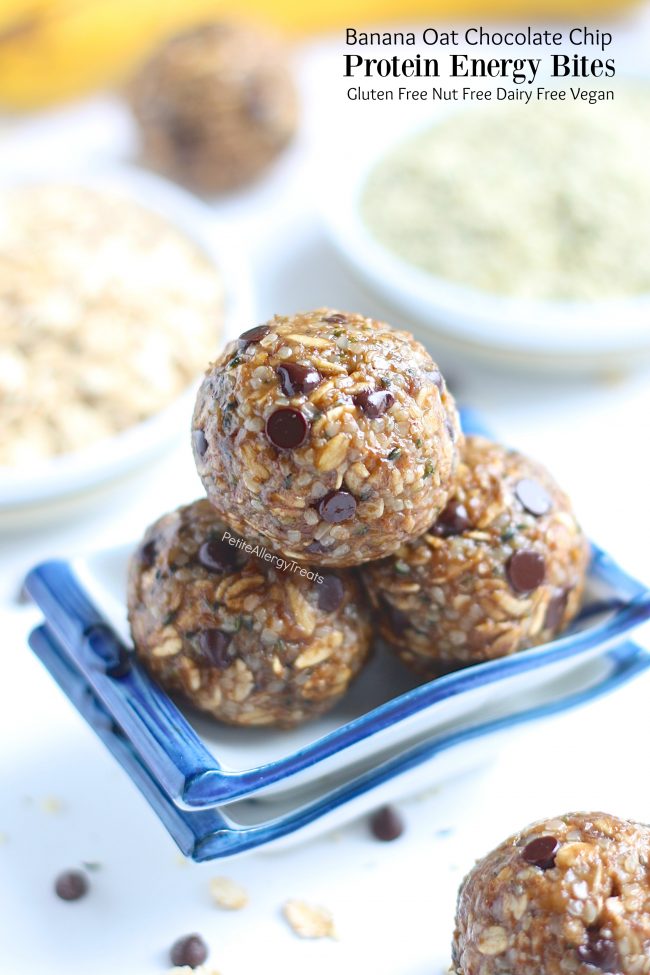 Author:
Laura @ Petite Allergy Treats
2 overripe bananas
1¼ cup certified gluten free rolled oats
⅔ cup hemp seeds
¼ cup sunflower or pumpkin seed butter
2 Tbsp coconut oil (melted)
1 Tbsp ground flaxseed
3Tbsp allergen friendly chocolate chips
pinch of sea salt
In a large bowl, mash bananas with a fork until soft and broken down.
Add the rest of the ingredients and mix well. Place in refrigerator 20-30 minutes to firm up.
Scoop 1-2 tablespoons mixture and form into a ball.
Enjoy immediately or refrigerate leftovers.
Refrigerating will help firm dough up and make forming into balls much easier. It will also give the whole grain oats time to absorb moisture from the banana and stick together.
Recipe by
Petite Allergy Treats
at https://petiteallergytreats.com/nut-free-banana-oat-protein-energy-balls-gluten-free/