Gluten Free Red Velvet Cupcake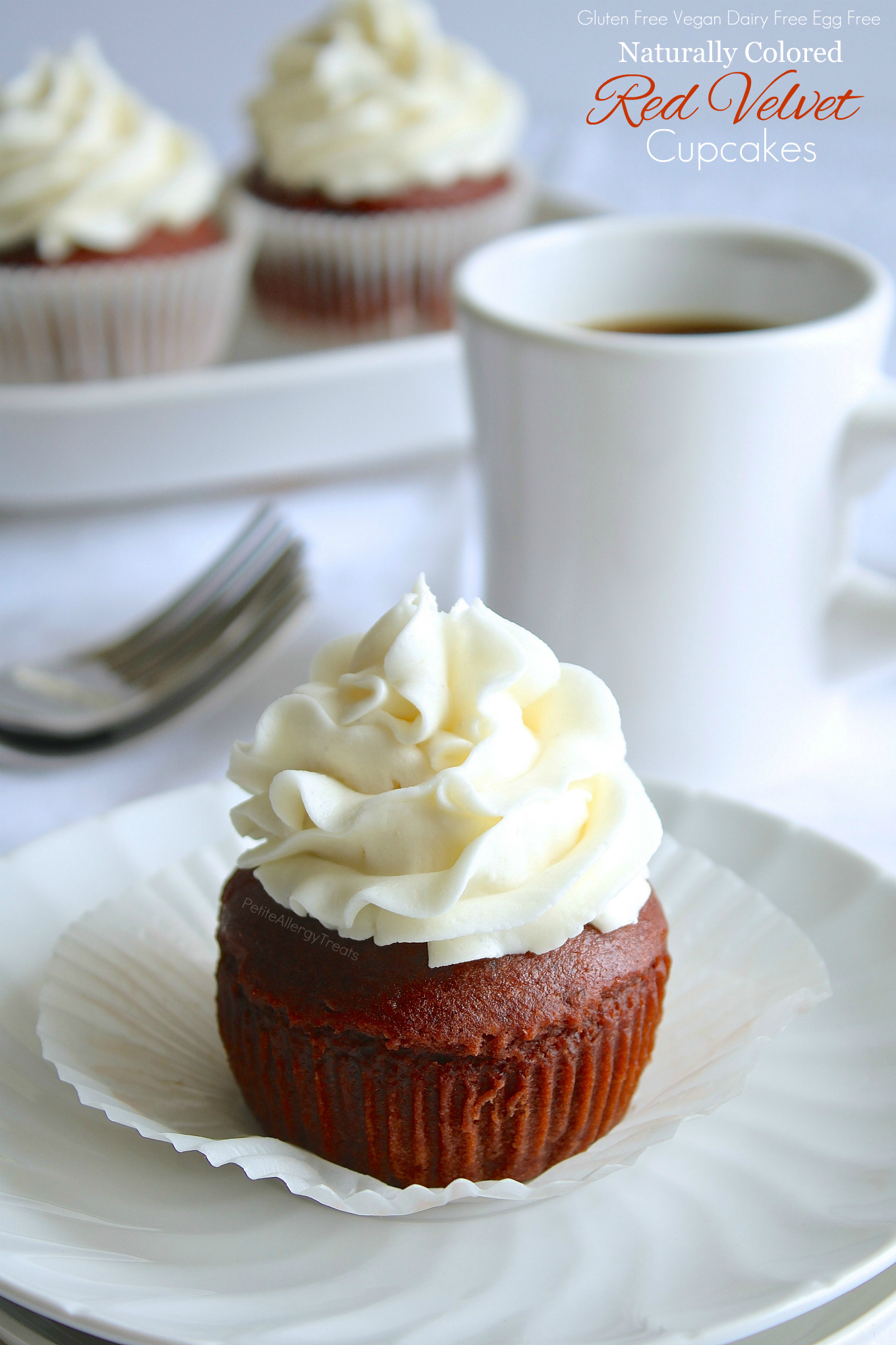 Author:
Laura @ Petite Allergy Treats
¾ cup + 2 Tbsp beet puree (5* cooked beets)
2 Tbsp cocoa powder
⅔ cup white sugar
⅓ cup oil
2 Tbsp lemon juice
1¼ tsp baking powder
⅛ tsp salt
Preheat oven to 350 for 20 minutes.
Combine dry ingredients in a bowl and mix until incorporated. Set aside.
Puree cooked and peeled beets until smooth.
Combine oil, sugar, beet puree and dry ingredients mixing well to incorporate. Add lemon juice last and immediately pour into muffin tins lined with paper cups.
Bake 350 18-20 minutes or until tooth pick in the center come out clean. Makes 9-10 cupcakes.
Allow to fully cool on a wire rack.
Frost with your favorite dairy free frosting!
I cheated and used the prepared beets. Total time saver. Look in the fresh vegetable section in your grocer. By all means feel free to peel and boil your own beets to save a little money.
Recipe by
Petite Allergy Treats
at https://petiteallergytreats.com/gluten-free-red-velvet-cupcakes-vegan-dairy-free-egg-free/