Making your own gluten free blend is simple and can be very cost effective.  Everyone has their own favorite gluten free flour blend.  Store bought blends tends to lack nutrition in my opinion.  Not to mention flavor and texture.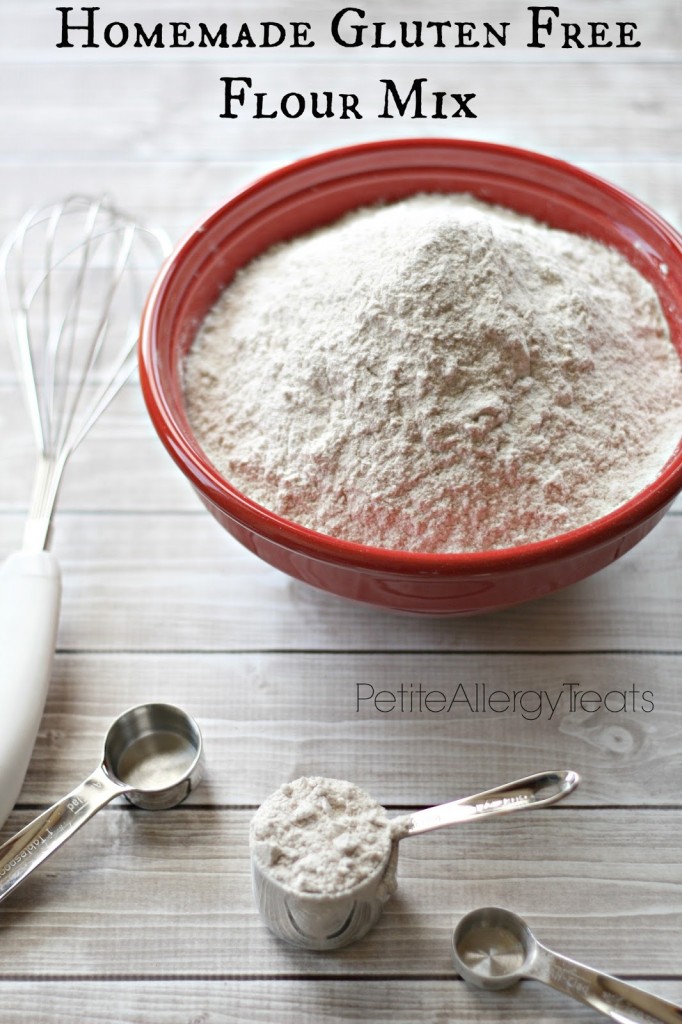 I tend to mix a large batch of gluten free whole grain flours vs simple white rice or brown rice blends.  If you're diabetic, this can help lower the glycemic index.  Each flour will give different textures and flavors.
My favorite nutritional powerhouses are Teff and Millet.  Teff is usually dark and reminds me of whole wheat flour when baked in bread-very dense.  I'm currently experimenting with Sorghum flour.  Mr. Naughty may be allergic to it so I'll get back to you if I end up modifying my mixes. (He is allergic or cannot tolerate at least.  I'm mainly using the hybrid mix now)Teff and millet can be difficult to find in stores.  Check your local Whole Foods or you could always order though Amazon.
Revised May 2014
Here's my newest blend that that combines best of whole grain nutrition and the versatility of a white all purpose flour blend.  You'll notice the starch ratio is slightly less than the traditional 30% starch 70% grain.  I've found that this particular ratio ensures a no gummy texture.  It makes sense since tapioca makes things sticky and gummy.  This blend is perfect because it sticks together enough and has whole grain flours.  It's important to note that not all Brown Rice flours are the same.  If it's not ground fine enough, your mix will be grainy and provide a less than stellar texture.
Author: Laura @ Petite Allergy Treats
Gluten Free Whole Grain White Flour Hybrid
Makes about 4 1/2 cups
2 cups brown rice flour
1 cup white rice flour
1/2 cup teff flour
1/2 cup tapioca starch
1/2 cup potato starch
Here is my all purpose whole grain blend:
Author: Laura @ Petite Allergy Treats
Whole Grain Gluten Free Flour Mix
Makes 4 1/2 Cups
1 1/2 cups teff flour
1 1/2 cups millet flour
3/4 cup tapioca starch
3/4 cup potato starch
2 cups brown rice flour
1 cups white rice flour
3/4 cup potato starch
3/4 cup tapioca starch
Mix well in a large bowl.  Store container in refrigerator or freezer to help preserve nutrients.  Teff and millet flours are perishable.  You should always refrigerate or freeze unused flours even if it's not mixed.  I've read it can go rancid fast, although I've had my mixed bags in the refrigerator for several weeks with no problems.
You'll notice I don't add xanthan or guar gum.  This way it can truly be all purpose.   You'll probably need to add some eventually, depending upon its use.