Super easy one bowl Egg Free Gluten Free Zucchini Bread. No mixer required. Break into baking egg free AND gluten free with a no fail recipe! Added bonus, this gluten free zucchini bread is also dairy free, nut free, soy free and Vegan.
You'll needed plenty of zucchini to make this egg free gluten free zucchini bread. And a few bananas. So go. Get to your grocery store. I know I have my favorite store that always carries the best produce. Loooong winters make ordinary chores entertaining. Grocery shopping happens to be one of them. Where else can I terrorize the Old Man that stalks me?
That sounds really bad. But let me explain.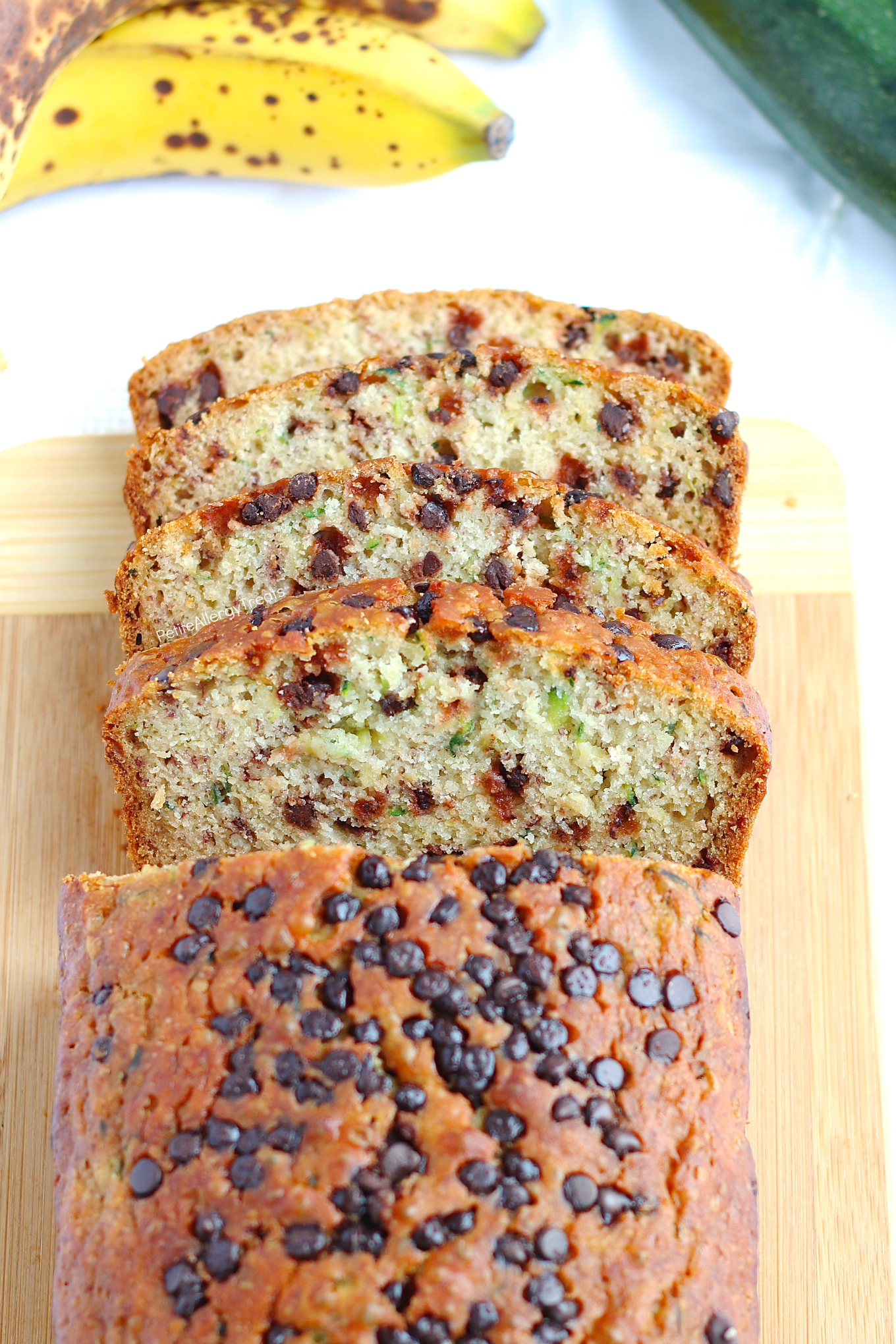 There's this Old Man who stocks the fresh produce. He trims the end of vegetables, adds ice to the bins and then neatly (and methodically) stacks the new produce from bottom to top. Perfectly stacked fruits and vegetables in a row. It's like a work of art. He seems to really take pride in his work. Good for him. Can you guess what isn't good for him?
Me.
I terrorize him. But not intentionally. At least not on most days.
The freshest vegetables are rotated to the bottom of the display. So what should you do? Dig down and grab the best freshest veggies. Vegetables are expensive. Always grab the best available. And destroy the vegetable work of art. Every. Single. Time.
I literally leave destruction in my path. And the Old Man knows me. Not by name or anything. But he knows me. He knows when I show up, I will leave destruction in my path. Pretty sure I caught him the sighing other day as I walked into the store.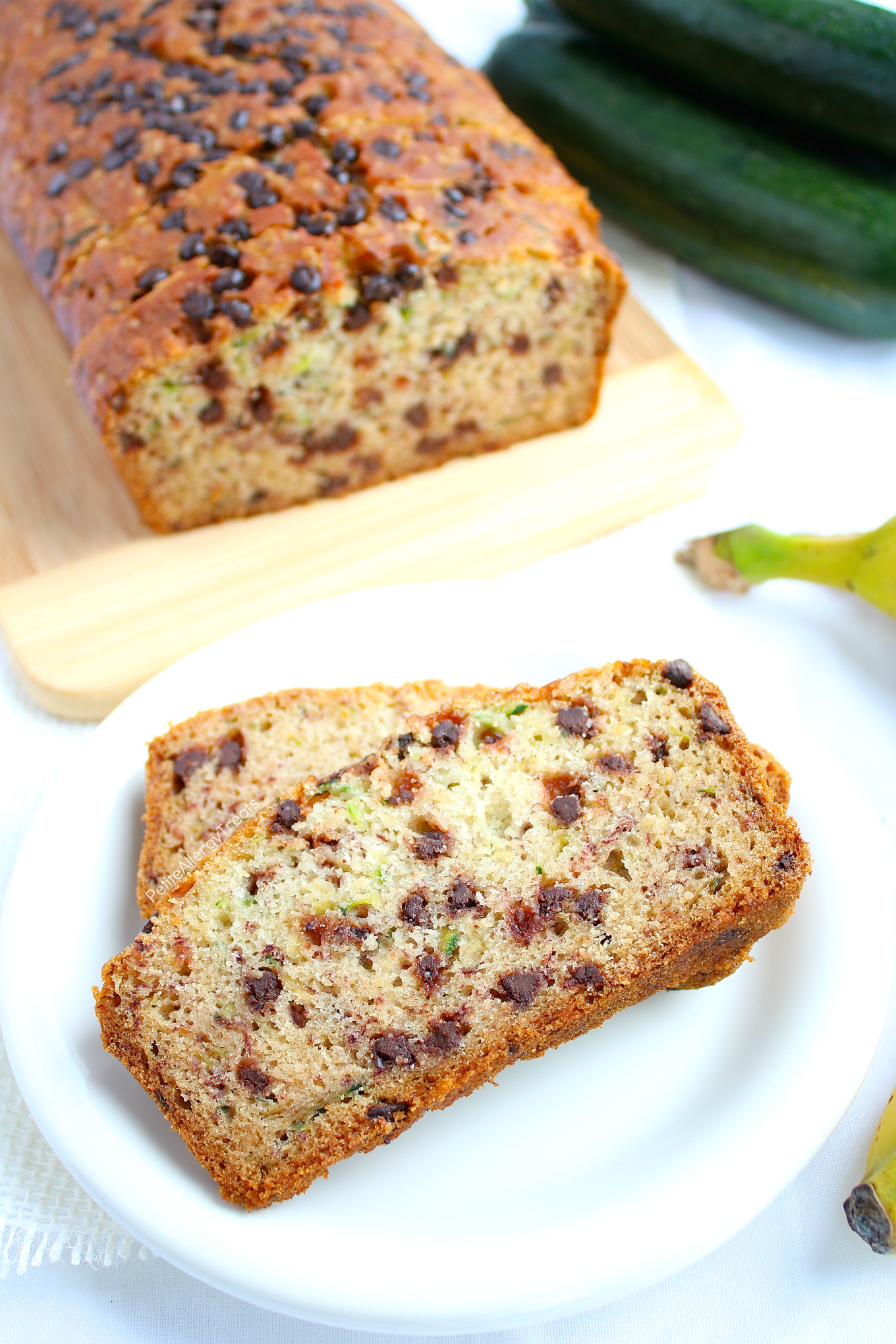 Anyways, the Old Man literally follows me around, about 3 paces behind. The moment I am done picking through the zucchinis, he's there quickly organizing. Next I'm on to the green onions. Then kale. So many vegetables to choose from… The Old Man patiently waits until I'm done then swoops in to assess the situation. Fix it and move one. Not gonna lie. He look pissed.
All the while I snicker to myself. I know. Bad mom. Causing a raucous where ever I go. I tell ya, days get looong in winter. And I *had* to find good zucchini for you all to make this egg free zucchini bread. And although I'm digging through vegetables, it is really a mess. It's just not the perfect neat pile anymore. #sorrynotsorry Old Man. 😀
So enjoy!

Egg Free Gluten Free Zucchini Chocolate Chip Bread
Author:
Laura @ Petite Allergy Treats
Ingredients
2¼* cups mygluten free white basic flour (SEE notes!)
1 cup grated zucchini
½ cup dairy free chocolate chips
¼ cup dairy free milk
⅔ cup sugar
1½ cups ripe bananas (~3-4 bananas)
⅓ cup oil (I used avocado oil)
1½ tsp baking powder
¾ tsp baking soda
½ tsp salt
½ tsp guar gum
Instructions
Preheat oven to 350 degrees for 20 minutes prior to baking.
In a large bowl, smash bananas with a fork until small lumps remain and turn into a liquid consistency. (Or food process until smooth for BEST results).
Wash and grate zucchini. Place grated zucchini in several layers of paper towels and wring out excess water.
Combine zucchini and all remaining ingredients. Mix well until incorporated.
Bake in a 9x5 bread pan with a foil tent for 45 minutes. Remove foil tent and bake for another 25-30 minutes. Check center with toothpick, it should come out clean.
Remove bread from oven. Allow to cool in the pan for 5 minutes then carefully transfer to a wire cooling rack.
Allow to fully cool before slicing! (Closer to 2 hours for precise slicing with virtually no crumbs.)
Eat.Share.Repeat
Notes
Please use my flour listed. Any substitutions will create a different result. And don't forget bananas come in all shapes and sizes. I gave you an estimate of 'how much' banana is needed. Measuring and pureeing will create the best results.
Follow me for the latest news!
Some other things you may like:
The Original Gluten Free Vegan Chocolate Zucchini Bread with Teff Flour- dairy free egg free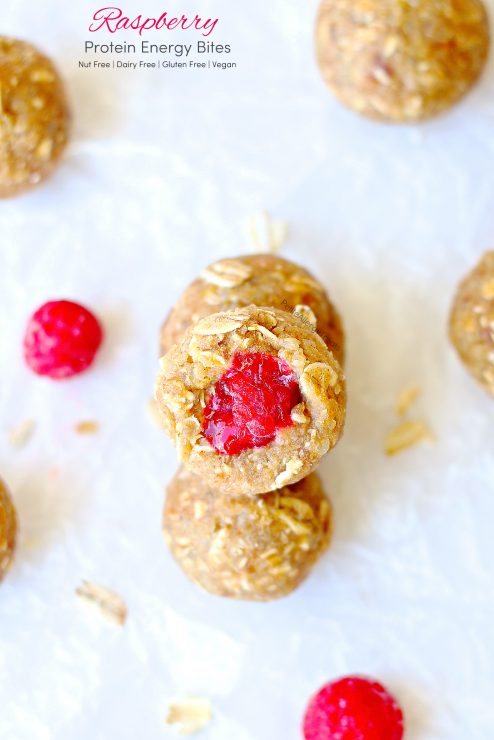 No Bake Raspberry Protein Energy Bites (Gluten Free + Vegan)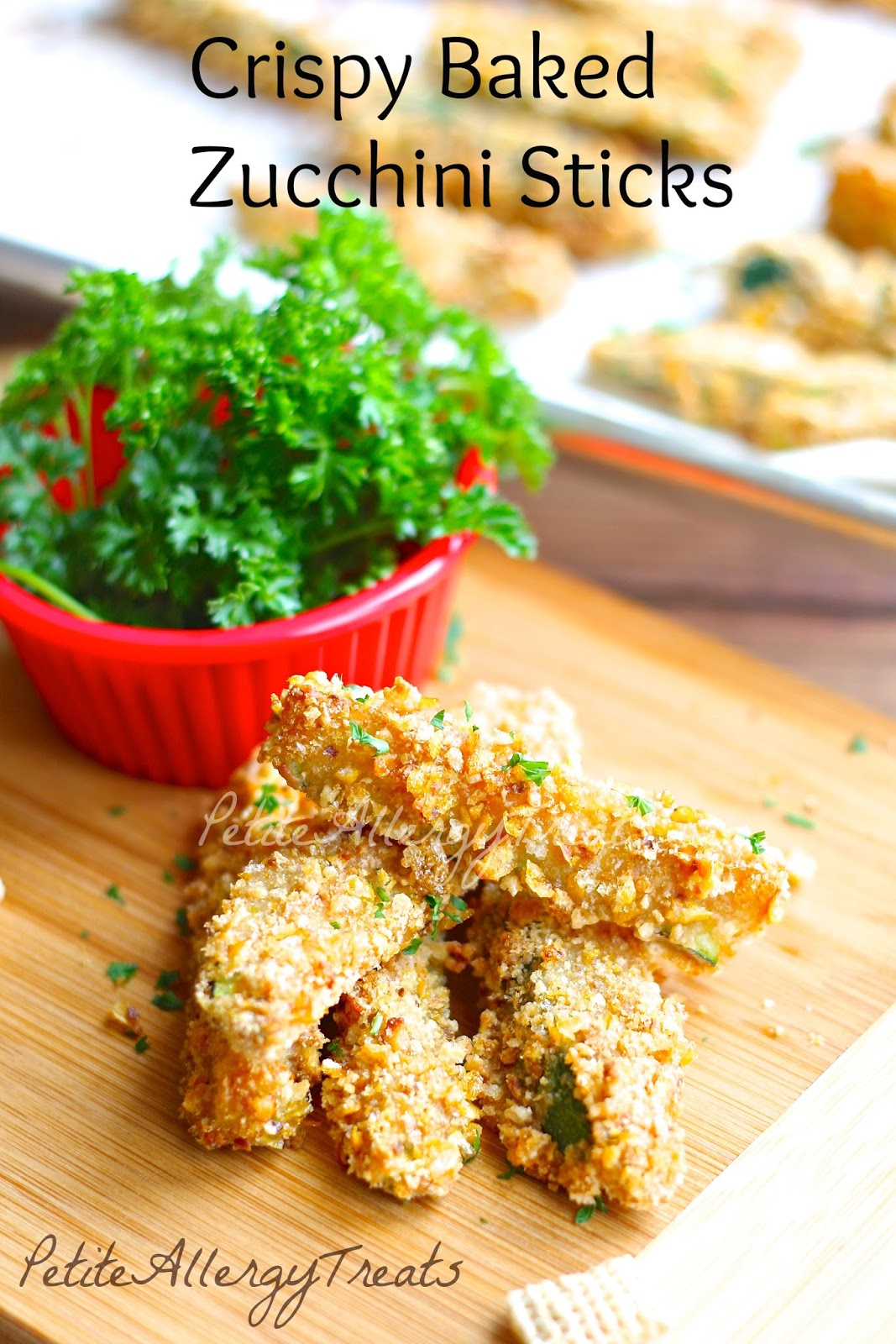 Gluten Free Vegan Breaded Zucchini Fries- dairy free egg free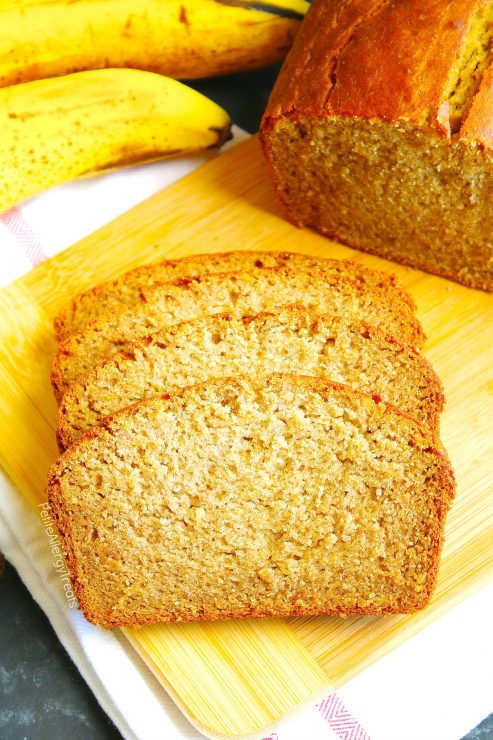 Easy Gluten Free Banana Bread (Egg Free Vegan)-dairy free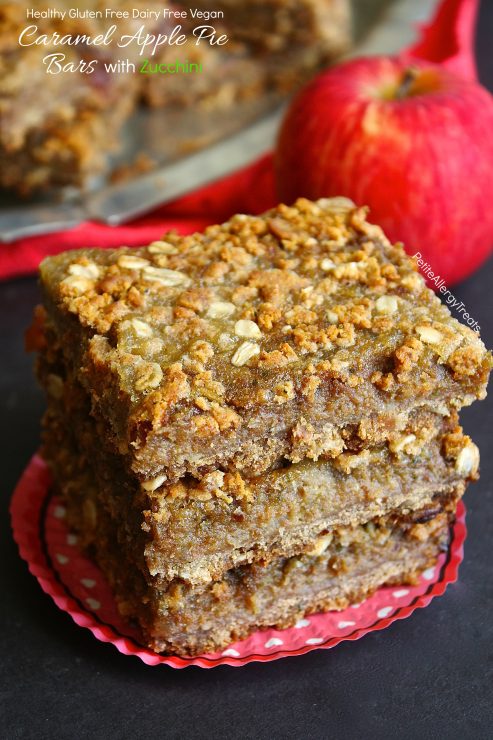 Gluten Free Caramel Apple Pie Bars-dairy free egg free Vegan