Go for decadent protein with these dairy free Egg Free Flourless Brownies. You'd never know these nut free protein brownies are loaded with plenty of nutrients like iron, folate, calcium and more. Super Food Allergy Friendly- gluten free, egg free, dairy free, soy free, peanut free and tree nut free.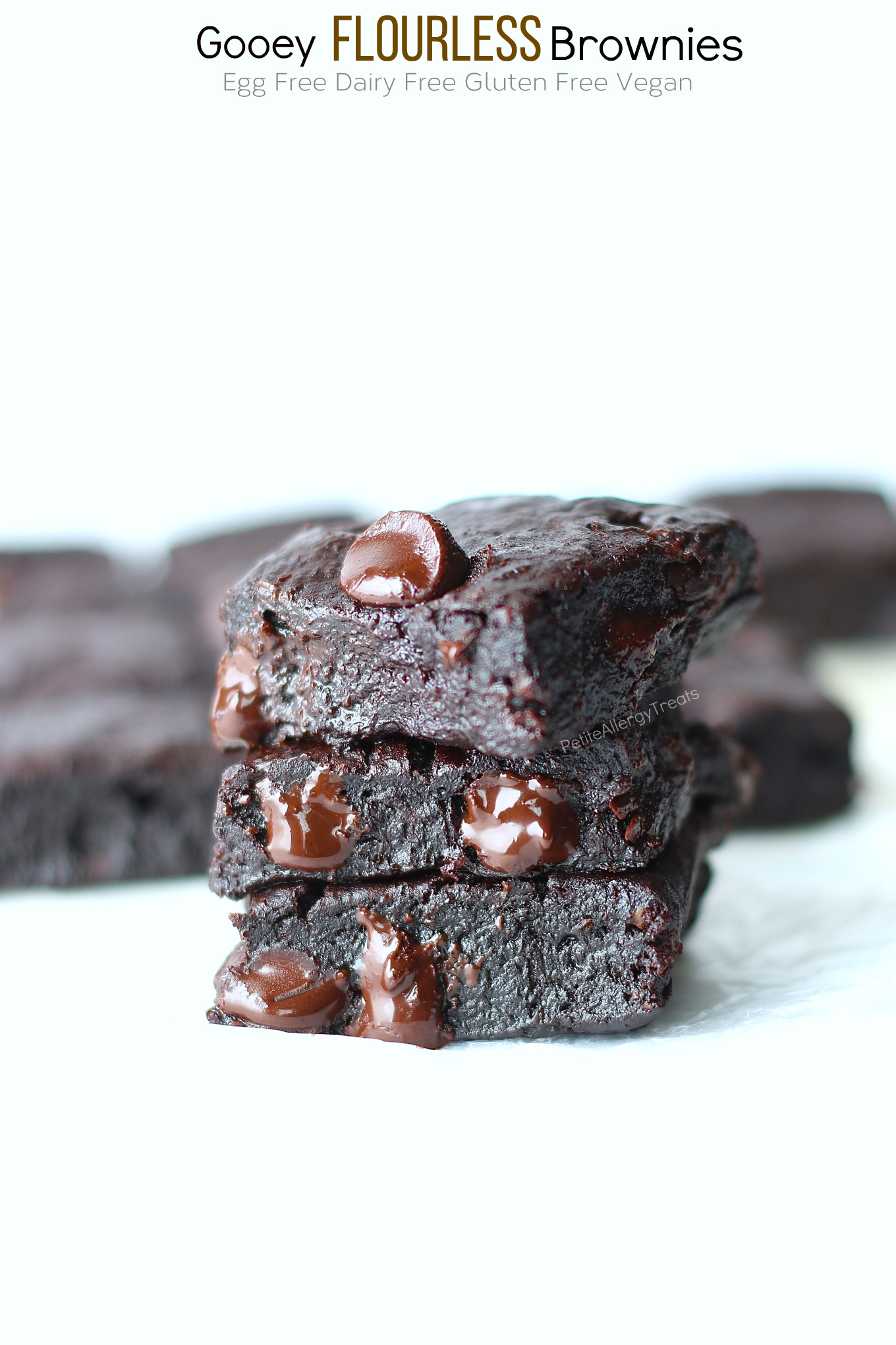 Ok guys. What we have here are some pretty amazing egg free flourless brownies. I know. I already have FUDGY GLUTEN FREE EGG FREE BROWNIES and there are MINT CHOCOLATE BROWNIES  (GF V) . Plus there's a simple quick BROWNIE IN A MUG recipe and even gluten free dairy free ICE CREAM BROWNIE CUPS.
But you can't have too many brownies, can't you? I think not. And these new gluten free flourless brownies have something all the other brownies were missing.
Protein.
Yes. I went and made these weird and a little healthy. But you'll love them, I promise. Sit back and enjoy a protein packed brownie while I gush about my latest obsession the show This Is Us.
This Is Us has just stolen my heart. Hook. Line. And with all the teary kleenexes. If you haven't tuned yet, it's ok. I just started watching the show last week on-demand under the strict recommendation of a friend. Holy crying Batman!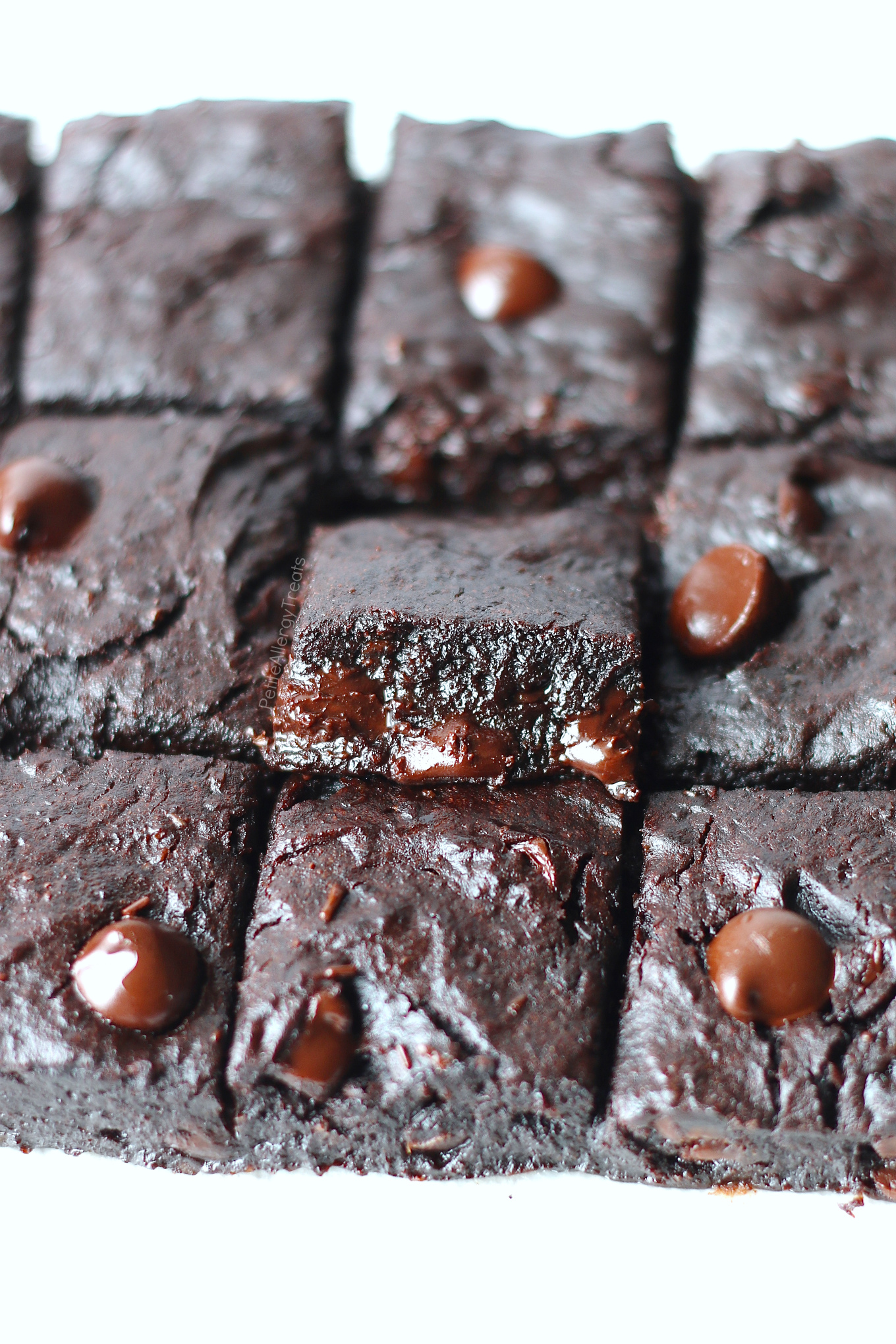 The show is just so relatable. It's so well written. The plot brilliantly flashes back and forth to when the adults are 36 years old and to different ages as children. Each child turned out  distinctly different with his or her own faults. The childhood flashbacks creatively show how a single event can shape a persons insecurities, guilt, and self doubt for a lifetime.
I got all this from just watching 2 episodes. Just 2! And I couldn't stop. The binge continued (as you can see I've been absent here) and I'm now all caught up.
Essentially, the show is about parents raising their triplets sometime in the 1980's. The tragic story of losing one of the three babies at birth quickly turned hopeful when another abandoned baby shows up at the hospital at the same time. Two plus one more baby equals the 'BIG Three' the couple already planned on taking home. But the third baby is African American. Remember, this is in the 1980s. Interracial families were not typical in that time. But the Pearson's didn't care.
I find myself identifying the most with Randall. Randall is the adopted African American brother. In The Pool episode, adult Randall talks about being constantly judged by his appearance. How because he's black he always has extra eyes on him when he enters a store and is always asked for his ID when paying even though other customers aren't asked. And how it's not right. It's wrong. So wrong. But it's common. Randall says unfortunately you need to pick and choose your battles, otherwise there would always be a scene.  #truth
So true.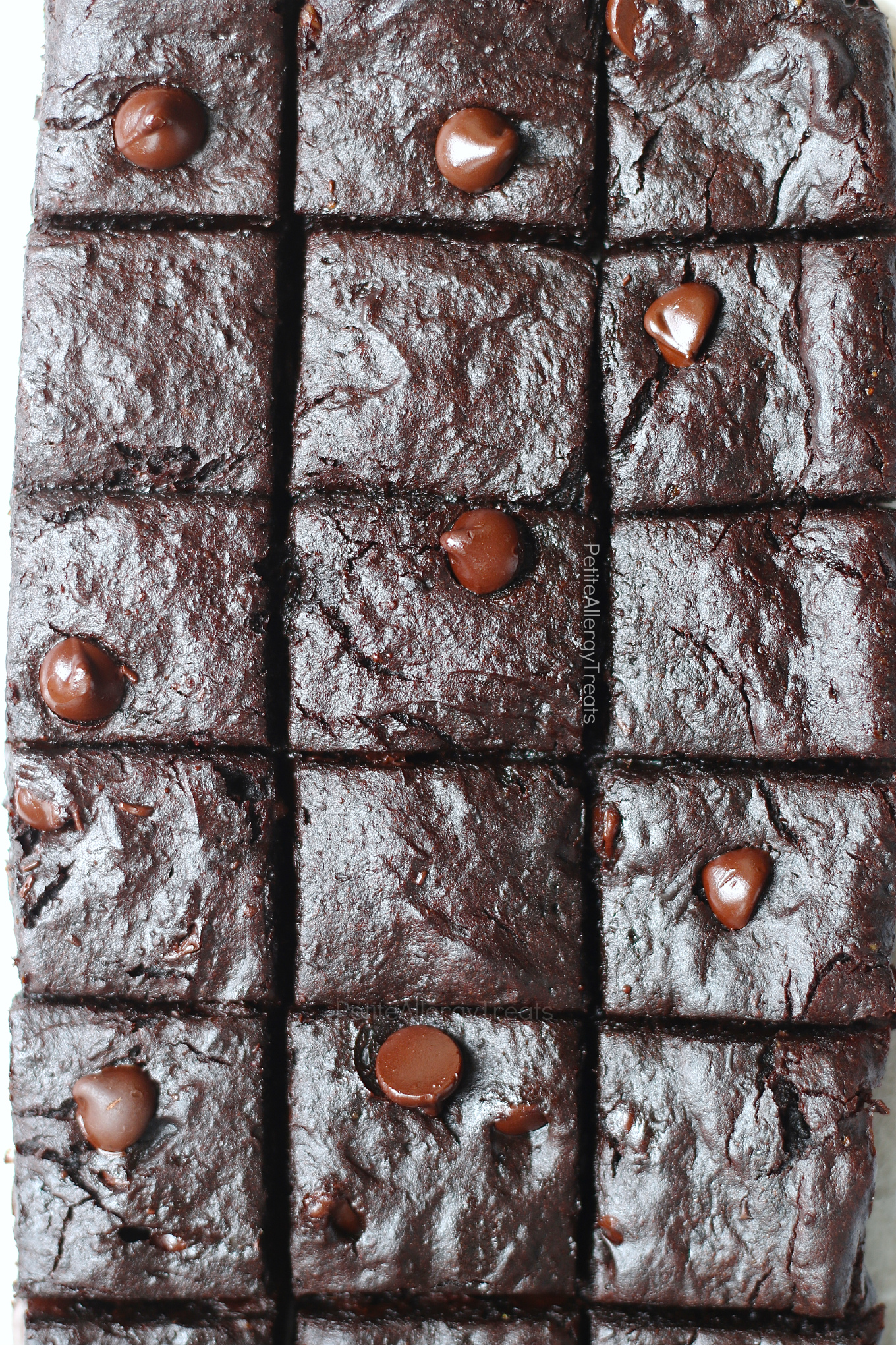 It really hit home for me since I often feel I'm being judged by my appearance. I am an Asian American. Stress that last part, American. I only speak English, grew up with a caucasian family and consider myself a warm and friendly Midwesterner.
And yet, I've had people on more than one occasion compliment me on my English skills. I kid you not. When I worked in the hospital patients would mention I don't speak with an accent, how I have such good-English skills and ask how long have you lived here? And I'd politely, say I've lived here all my life but what about you. How long have you lived here, you speak very good English too… #awkward
Most recently I was judged while out to dinner with a friend, who also happens to also be Asian. We talked, laughed, ate dinner and had glass of wine. Towards the end of the meal a women approached our table. The restaurant lighting was dim but I could see the women was dress well, had long blonde hair and beautiful blue eyes. She smiled as she spoke. For a moment I was confused. I thought she was asking how the meal was. In fact, all I heard the first time around was the word-Chinese. Huh? I asked her to repeat what she said. This is what she really said:
Blonde women: You must be here celebrating Chinese New Year? 
Me: Excuse me?
Blonde women: Well, it's Chinese New Year now. Isn't it?
Me: Umm… I don't know. You seem to know more about it than me.
Blonde women: Oh…Umm…I'm pretty sure it's start of Chinese New Year (nervously looks across the room to a man waiting for her).
Me: Okaaay.
Blonde women: Well, have a good night.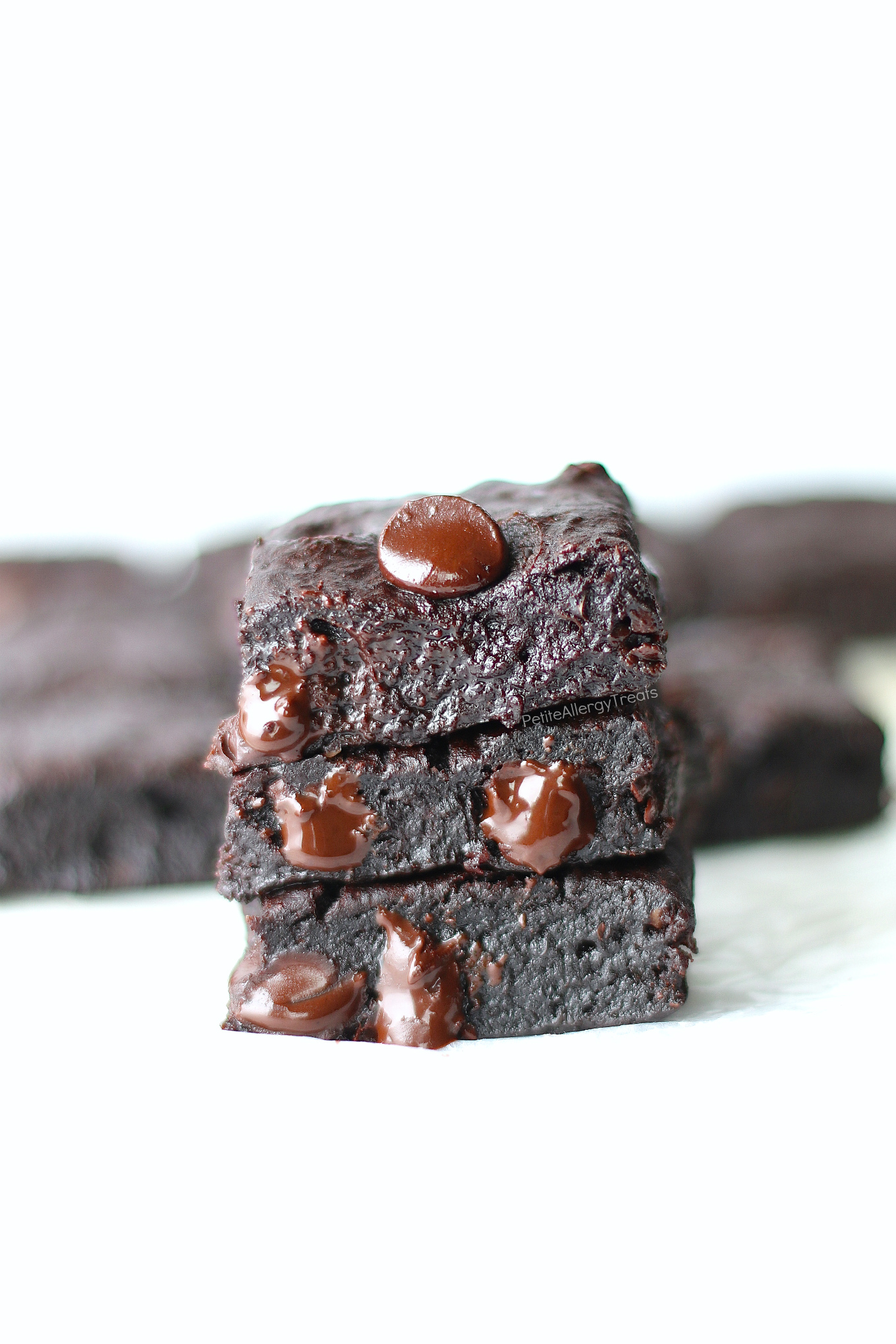 What the what? Seriously. She assumed because we were Asian the only reason we'd be out for dinner would be Chinese New Year. Clearly a form of prejudice…mixed with good intentions. What else am I left to think? There were plenty of other full tables (with caucasians) she didn't ask about the new year.
Ok… That was a loaded off topic example of how dense some people can be. Let's go back to this egg free Flourless Brownies which are also loaded. Loaded with protein from lentils.
I've had this idea brewing for years. Those healthy bean brownies always look so good and packed with nutrients that are really good for you. Mr. Naughtly is allergic to all beans but can tolerate lentils. So finally. A protein based gooey egg free brownie into fruition!

Vegan Egg Free Flourless Brownies
Author:
Laura @ Petite Allergy Treats
Ingredients
¾ cup cocoa powder
⅓ cup oil (I used avocado oil)
¼ cup dairy free chocolate chips
¼ cup dairy free milk of choice
1 tsp guar gum or xanthan gum
¼ tsp salt
1¼ cup coconut sugar (or brown sugar)
1 cup cooked green lentils
Instructions
Pre-heat oven to 350 degree F for 20 minutes
Smash cooked lentils with a fork in a bowl or puree in a food processor.
Combine lentils with all remaining ingredients except chocolate chips and mix well. Fold in chocolate chips.
Pour and spread mixture into a 8x8 pan. Bake for 14-16 minutes or until toothpick comes out clean in the center. (Brownies will deflate once removed from the oven).
Allow to fully cool on a wire rack in the pan before cutting.
Eat. Share. Repeat!
Notes
These flourless brownies are super moist. They won't really get crispy or dry if over baked. Feel free to reduce the sugar a little but the texture won't be as gooey. Enjoy!
Follow me for the latest news!
Some other things you may like: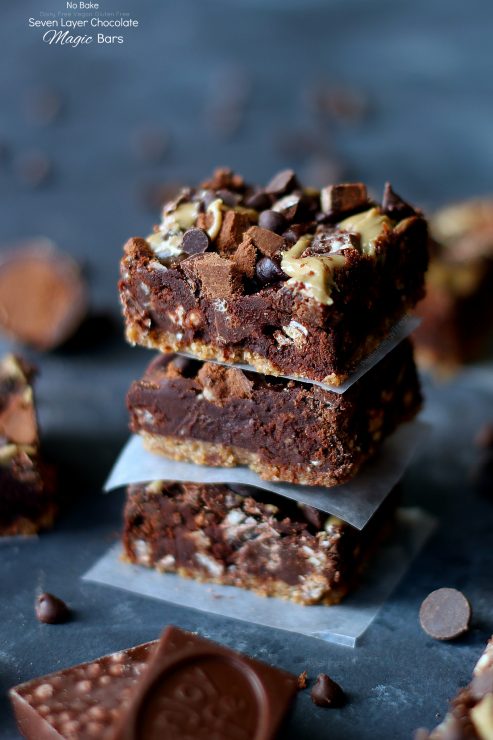 No Bake Chocolate Seven Layer Magic Bars (Vegan + Gluten Free + Dairy Free)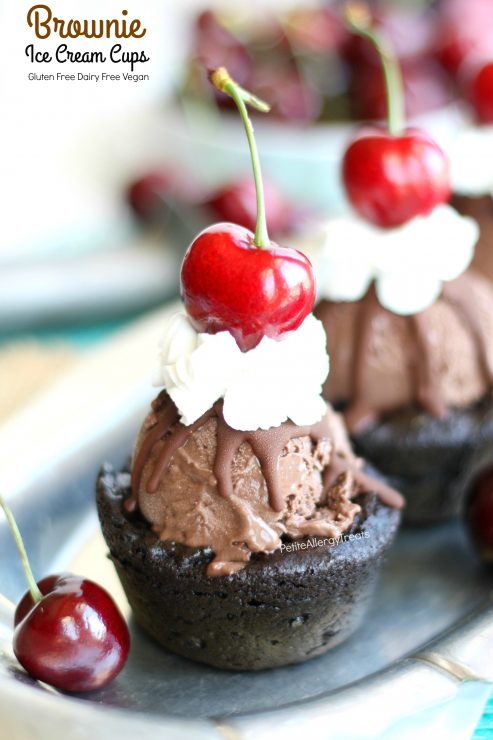 Gluten Free Vegan Brownie Ice Cream Cups- dairy free nut free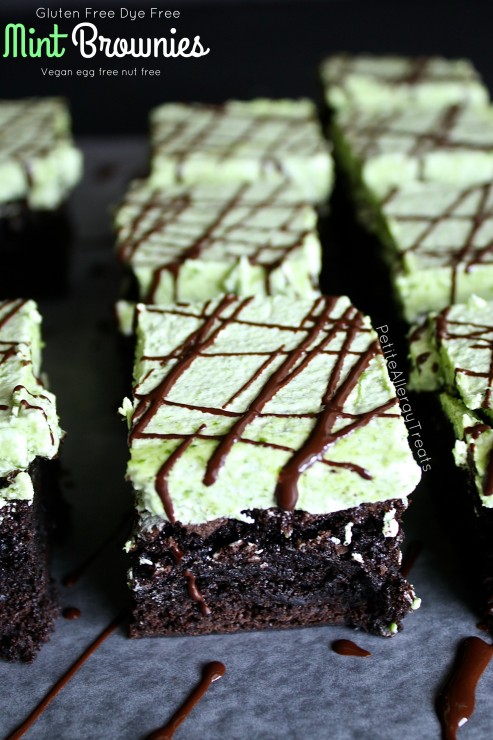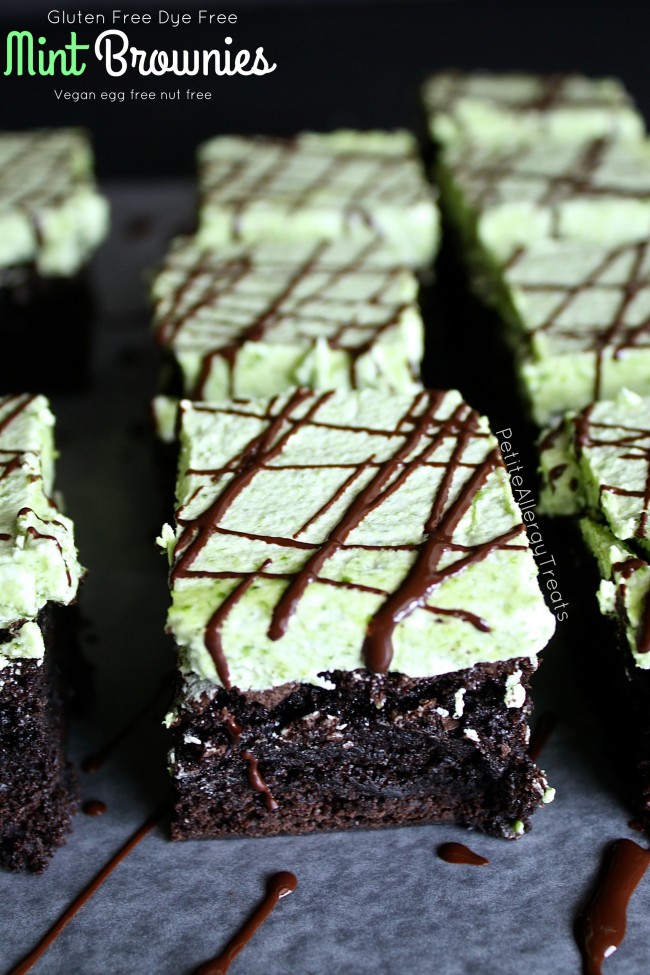 Dairy Free Mint Chocolate Brownies (gluten free Vegan)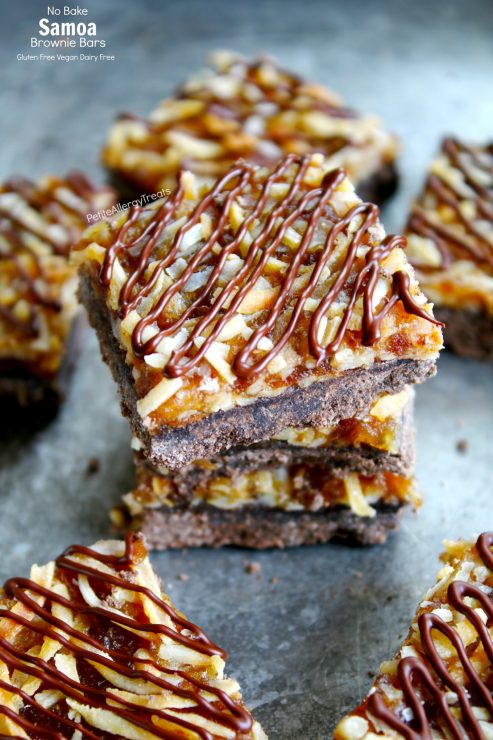 No Bake Gluten Free Samoa Brownie Bars (Vegan) dairy free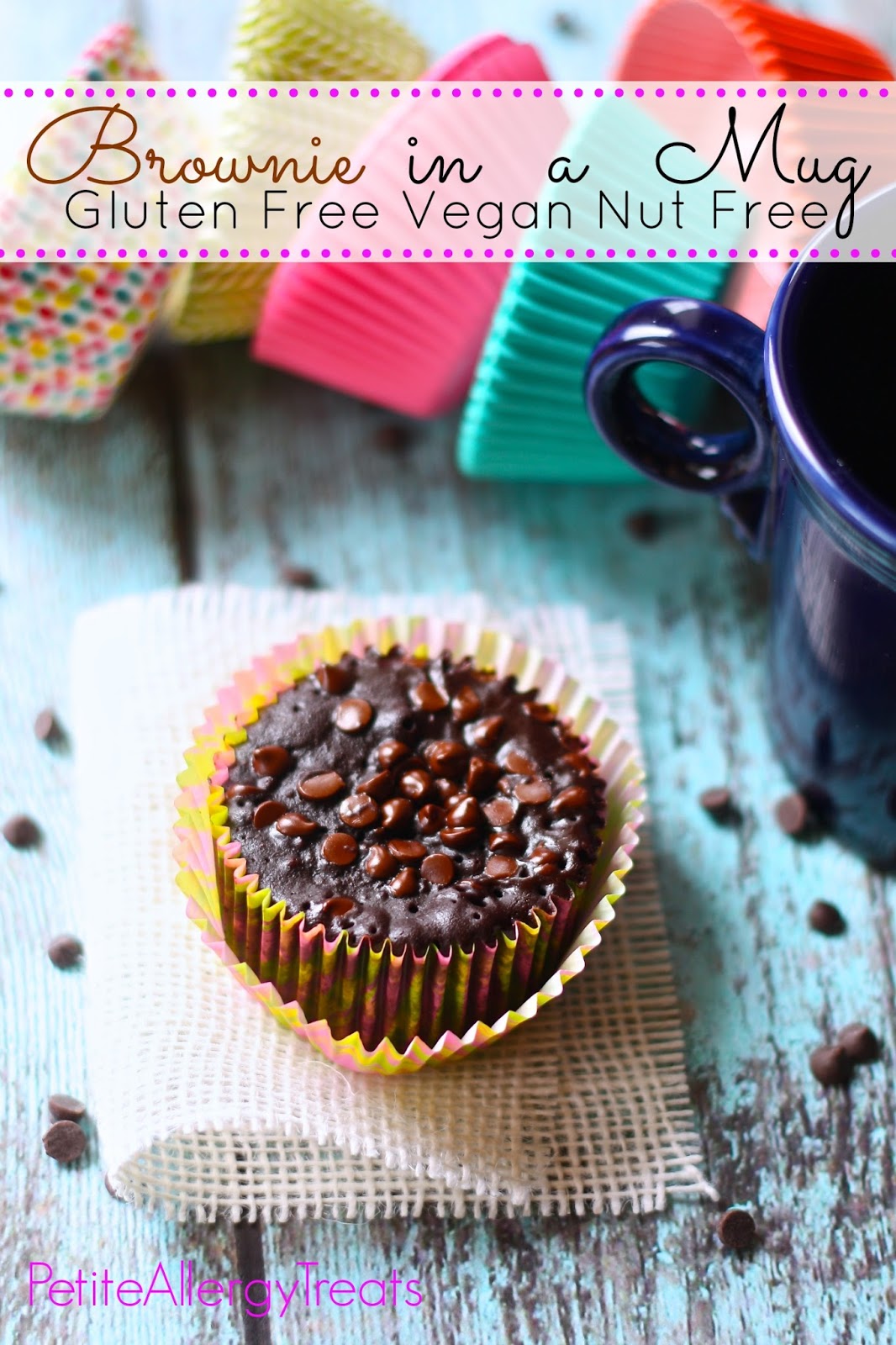 Brownie In A Mug (Gluten Free and Vegan) dairy free