If you're a beginner in gluten free and food allergy friendly baking, this gluten free banana bread recipe is for you! Not only is this one bowl Gluten Free Banana Bread recipe easy, it also happens to be egg free.  This vegan banana bread is even dairy free, but still super moist and won't fall apart.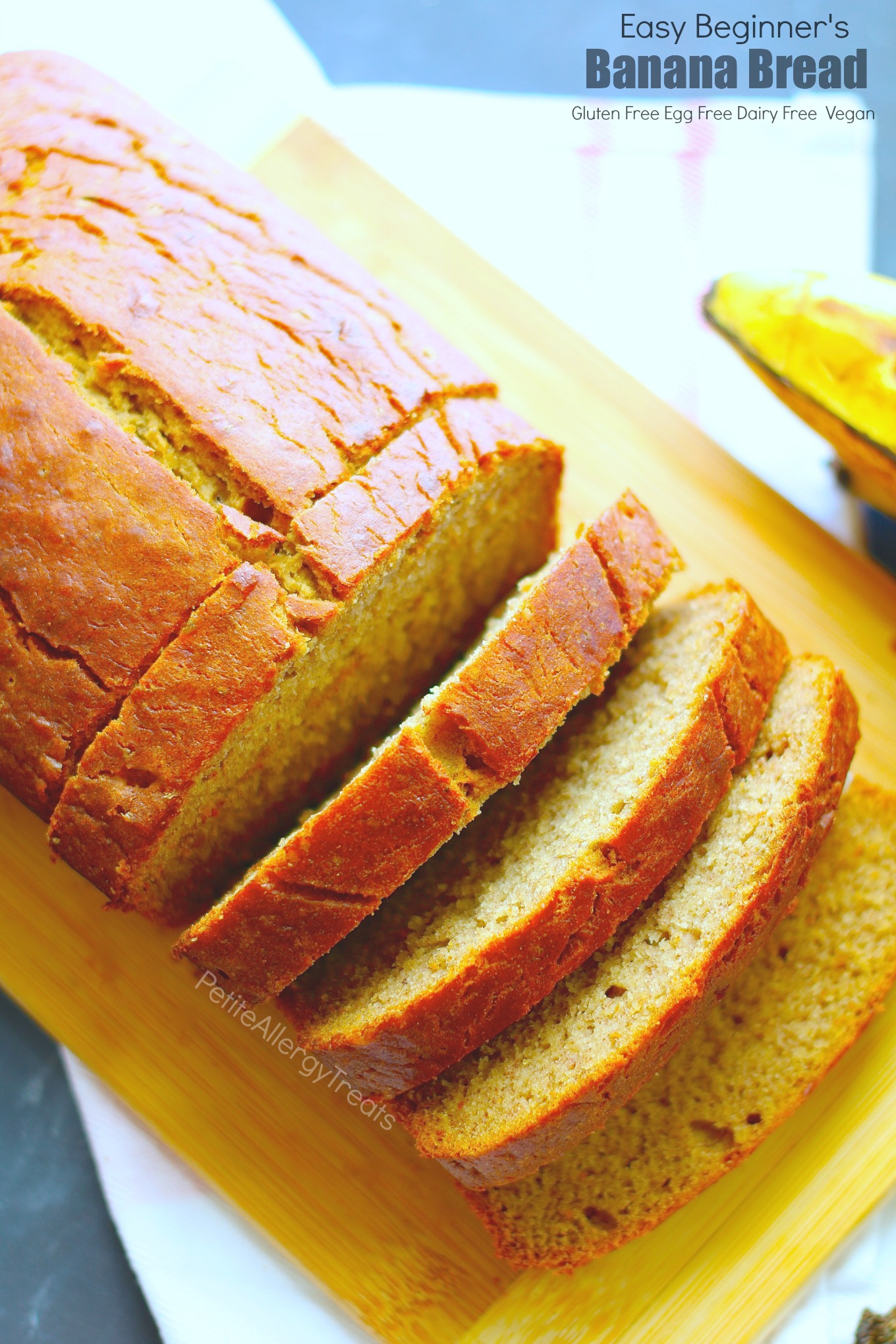 Get back to basics with gluten free banana bread. Remember the first foods for baby? Banana was right up there for easy natural meals. Well guess what? Bananas happen to be the perfect natural gluten free binder. I know. Nothing new, but new to me. And even newer to me was the fact that real bananas are used to make banana bread. #seriously #ihadnoclue
Yep.
I didn't know banana bread actually contained real bananas until college. Pretty silly, huh? My kids would call this a Captain Obvious moment. But. The only banana bread I was ever exposed to came from a boxed mix. No bananas. Just a box with a plastic bag full of flour which smelled like bananas. Sure, it tasted like bananas but I doubt any real bananas were there. Artificial flavors and colors ruled in the 80's…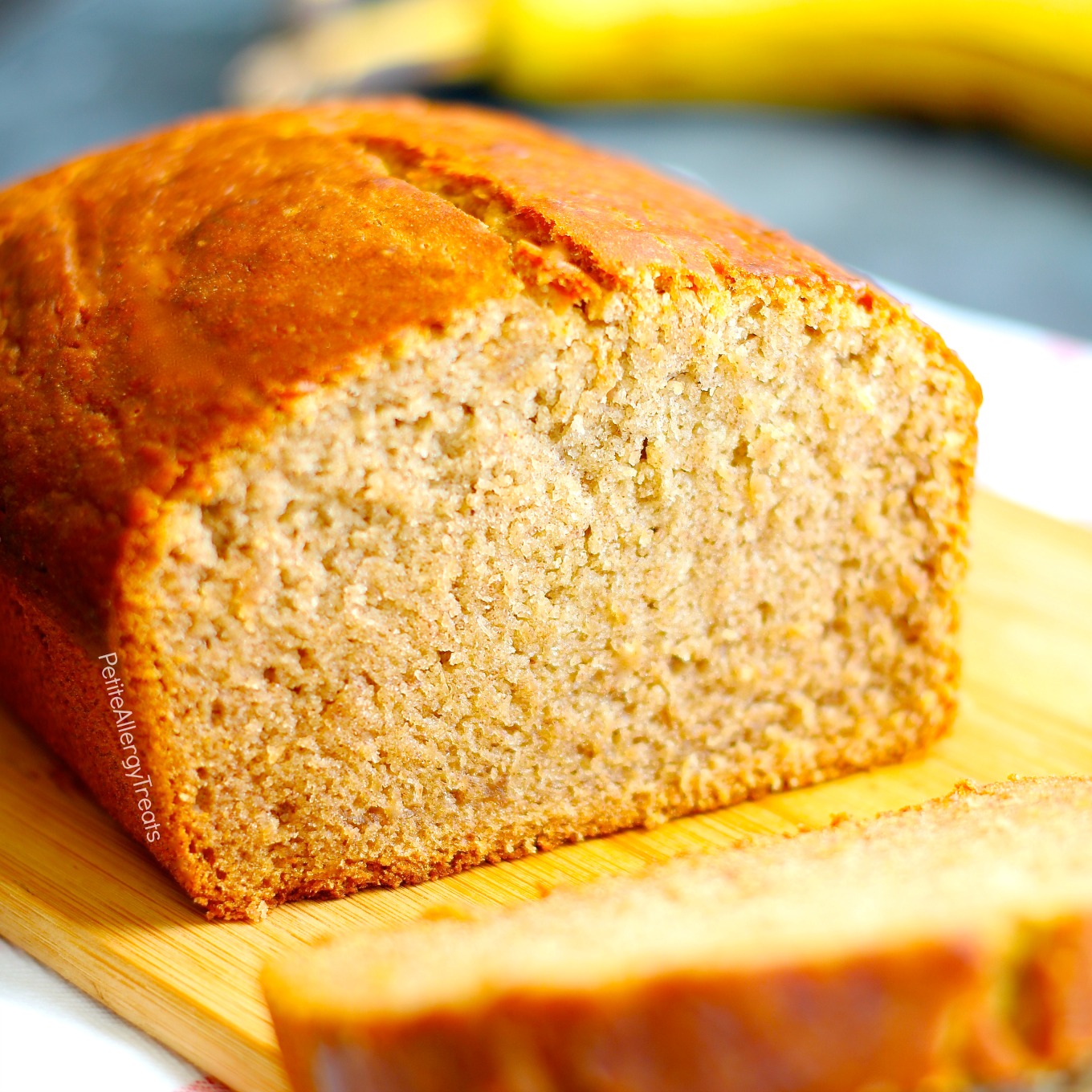 There is nothing artificial in this easy gluten free banana bread. Three HUGE real bananas make up the bulk of moisture in here. Plus bananas have tons of fiber, minerals and naturally sweeten.
Allergy free baking is usually a challenge. Like Forrest Gump, you never know what you're gonna get trying a new gluten free egg free recipe. Or sadly you do know what you're going to get— a gooey gummy center.
Not with this egg free banana bread.
Nope.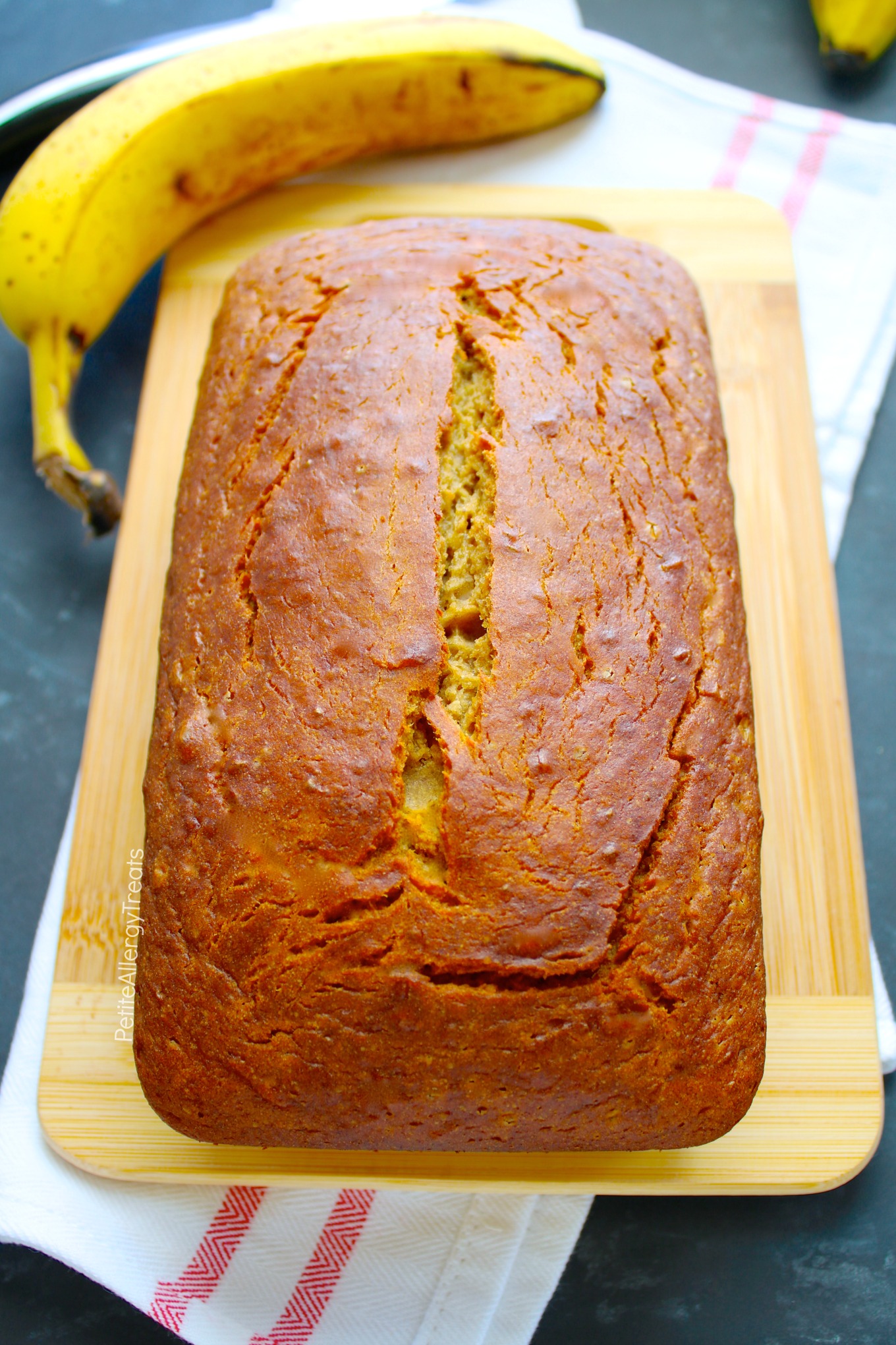 Here you will find the amount of pectin from the bananas correctly holds the moisture and oil while providing structure without the need for eggs or dairy. Pectin is a gel binder. Gel binders (think chia seeds and psyllium husks) work to provide structure during baking. Similar to eggs. But pectin and other gel binders only do so much before breaking down with heat. Not similar to eggs.
So what else should you use for structure? Gums. Gums won't breakdown with heat and essentially takeover the structure of the bread as the gel binder starts to breakdown.
Another little trick is when you add the sugar. Apparently sugar can provide a little extra structure if not dissolved into the batter. Makes sense. Chemically, sugar has a crystal structure. Imagine rock candy but on the super tiny granular level. The sugar eventually melts into the bread at a certain time and temperature–all hopefully after the bread has expanded. At that point the pectin and gums take over for structure.
One last technique I used was using a foil tent. I choose a foil tent for 2 reasons:
It prevented over browning (aka burning)
It prevented a crust prematurely forming.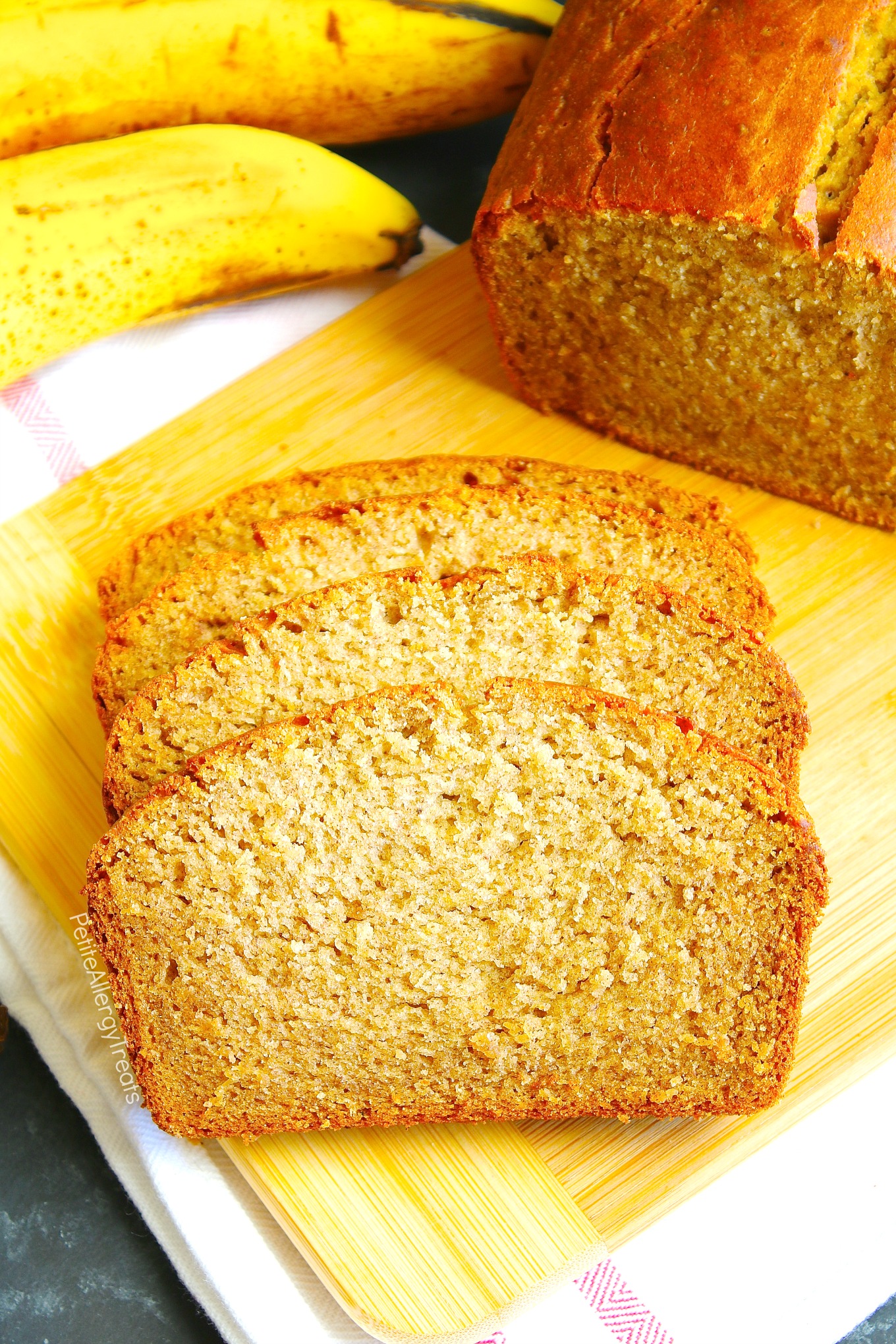 The tent did wonders on allowing the gluten free banana bread to rise to it's fullest potential before crusting up. Your quick bread will achieve the classic split down the middle with a domed top. Looks like a winner.
And the taste? SO good. My older son loves it so much we made twice a week. Plus, he chose to give this up during Lent! As I type, there's another batch in the oven. Sunday's are indulgence days during Lent.
(A little behind the scenes: I photographed this bread last week but typed this 6:15am on Sunday morning. I woke up around 5:40am to start baking the gluten free banana bread for the kids when they wake up.  #bestmom #imsotiredalready)
Enjoy this easy gluten free banana bread plain or add chocolate chips!

Follow me for the latest news!
Some other things you may like: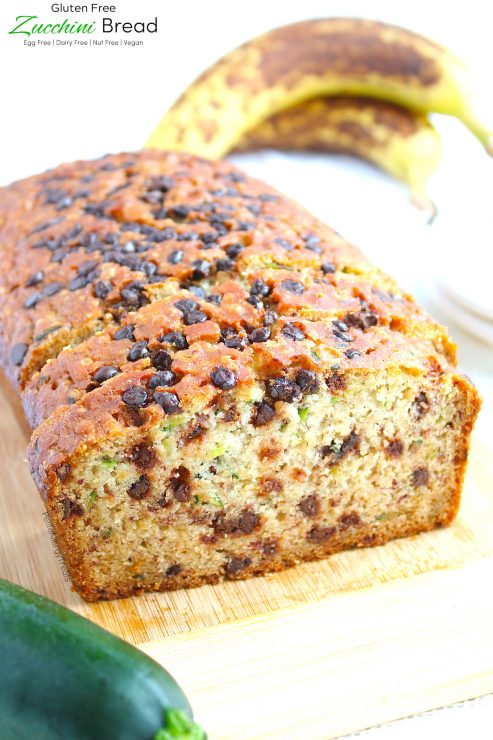 Egg Free Gluten Free Zucchini Bread (Vegan + Dairy Free)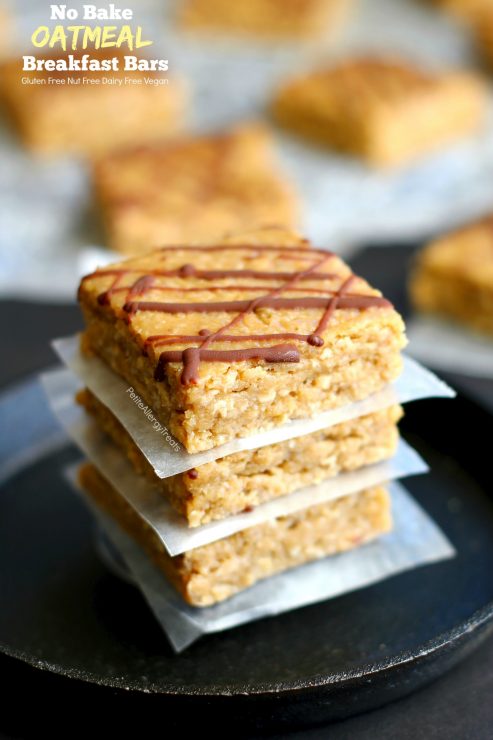 Gluten Free Oatmeal Breakfast Bars (Vegan)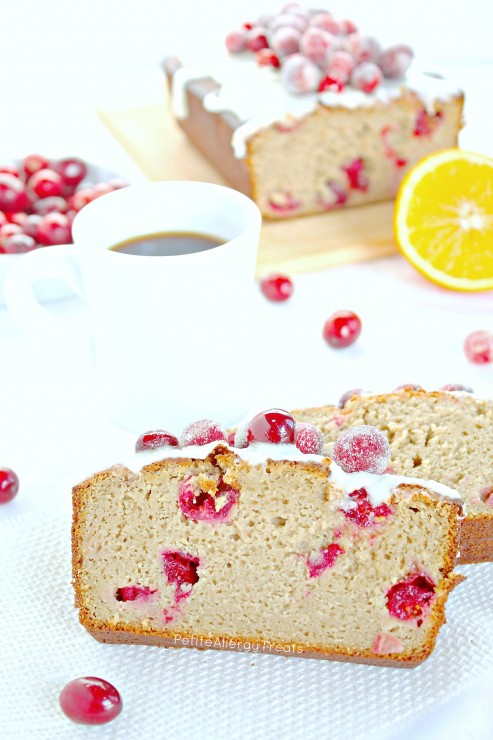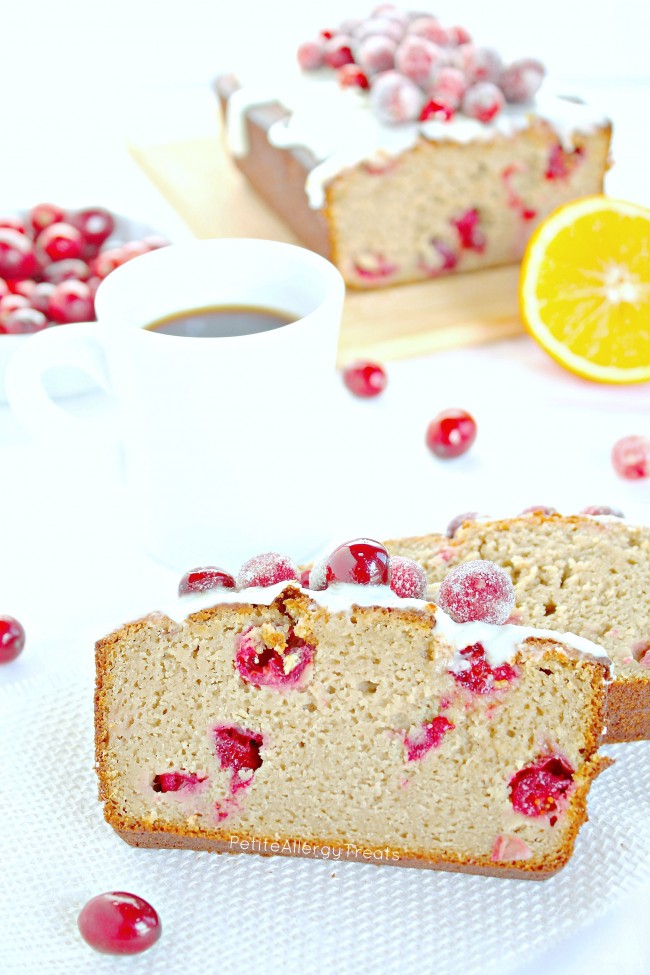 Vegan Gluten Free Orange Cranberry Bread– egg free dairy free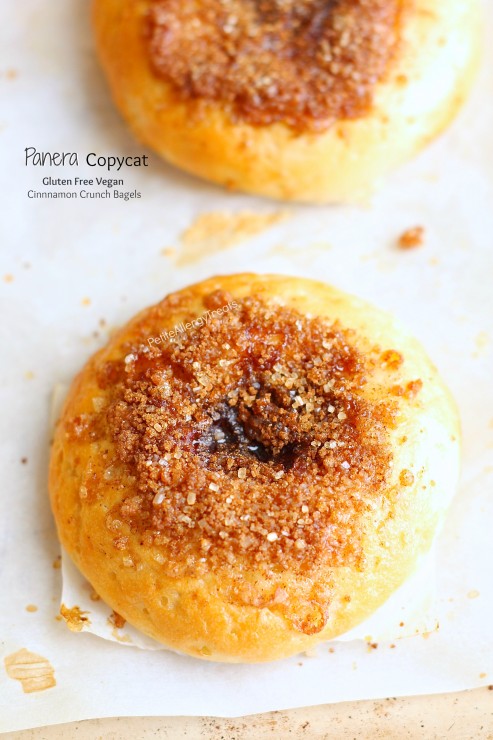 Gluten Free Panera Cinnamon Crunch Bagel Recipe (Vegan Copycat)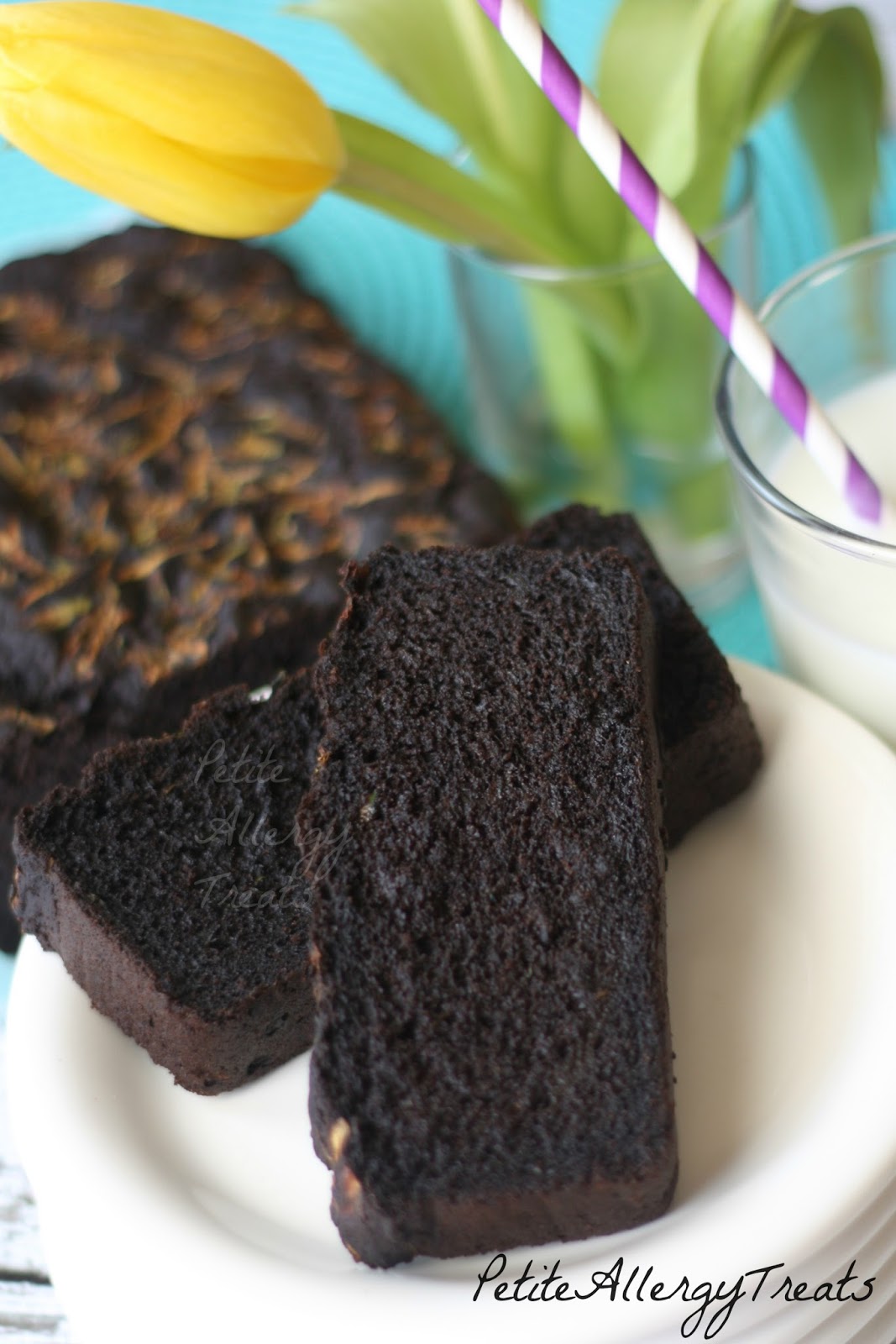 The Original Gluten Free Vegan Chocolate Zucchini Bread with Teff Flour