Sit back and relax while enjoying some egg free Protein Cookie Dough Bites! Some days just call for a protein packed gluten free, dairy free, vegan sweet treat.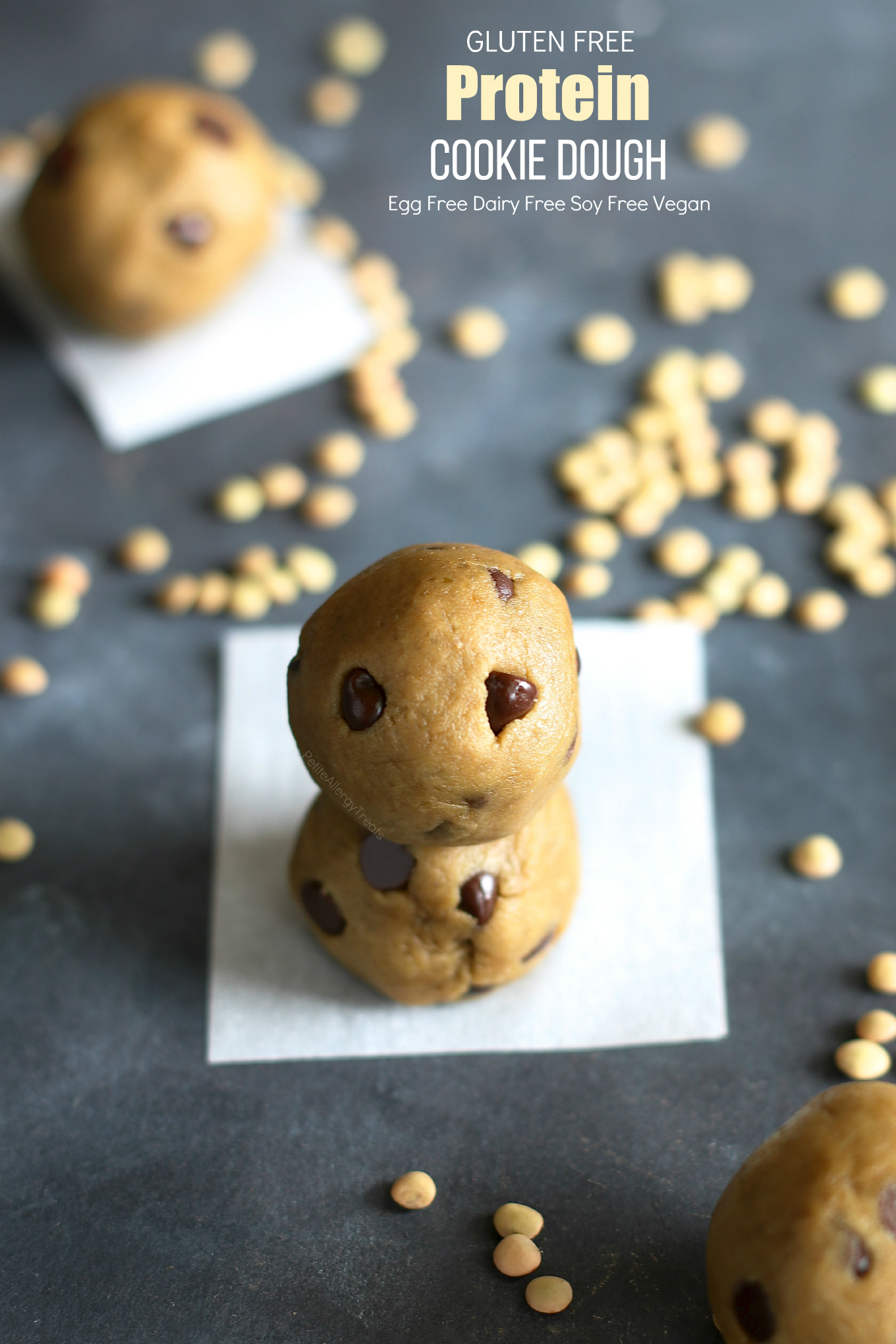 Hooray for warmer weather!!! Sprinter (spring winter) decided to rear it's ugly head during spring break and the snow has finally all melted away… As if Winter hasn't been looooong enough. The extended cold made me want to sit and stuff my face with these gluten free Protein Cookie Dough Bites. At least I would be consuming real nutrients like iron, fiber and folate. Not that my regular gluten free CHOCOLATE COVERED COOKIE DOUGH BITES and COOKIE DOUGH POPS wouldn't be great (nutrition or not).
Since the weather had been so unforgivingly blah, I've been heading to the gym. Instead of the just the boring treadmill and free weight routine, I've changed things up and continued our tennis adventure. If you haven't been following you can read about it here with my PROTEIN RASPBERRY BITES.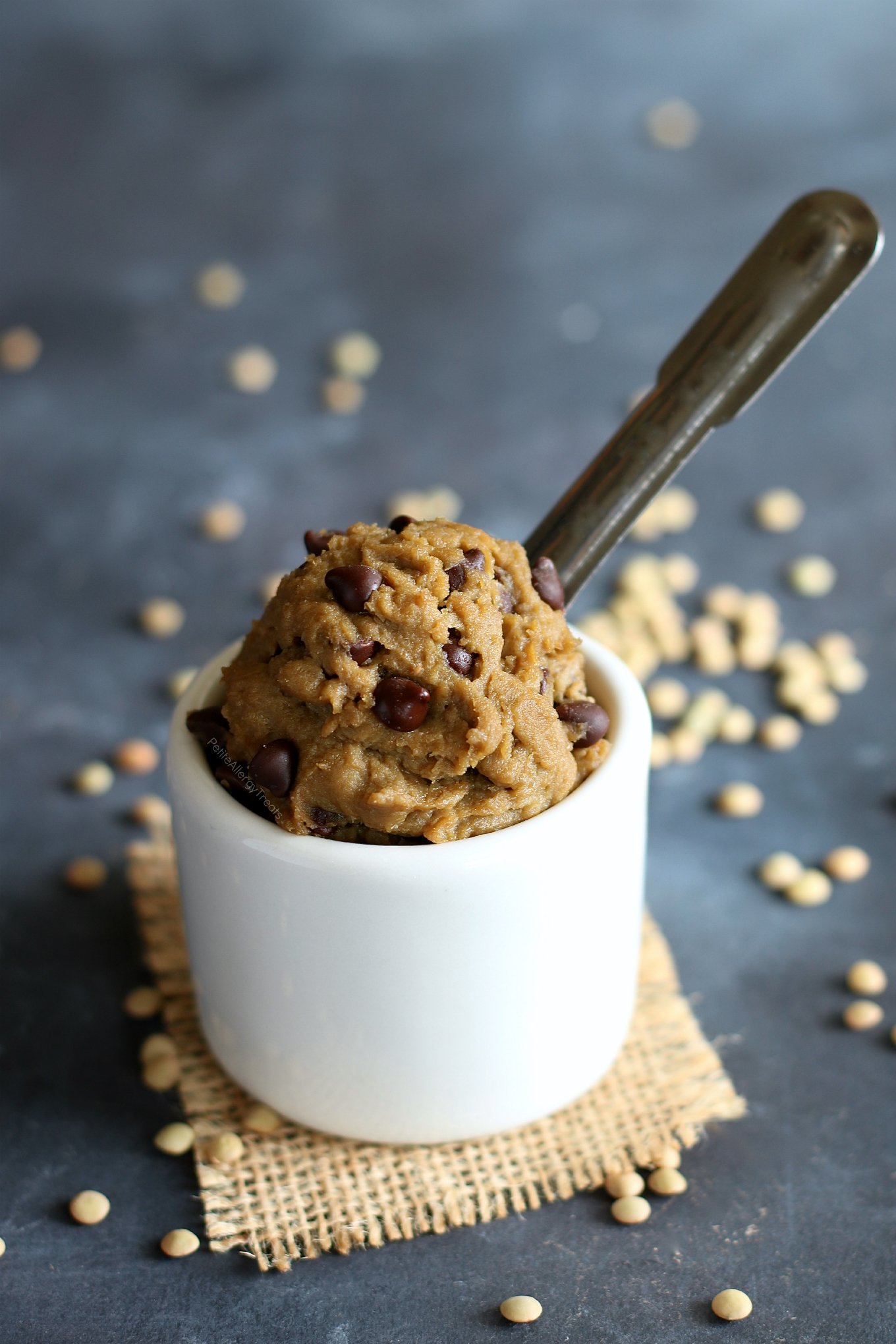 Ahh, tennis. Seems like an expensive sport. In reality, it's one of the most cost effect sports there is. Think about it. All you need is a racquet, balls and a court (ok maybe a little instruction too). There are plenty of free courts found in parks, High School and Middles Schools. Aside from being affordable, tennis is a life sport. People can play tennis their entire lives. That can't be said about all sports. I mean really, can you continue to play soccer or basketball into your 70's and 80's? I really see the elderly still play. And guess what? I'm pretty sure they could still easily beat me in a match.
Tennis continues to be a challenge to learn. Heck, learning any sport as an adult is a challenge. Having said that, I am trying my darnedest. But apparently, I try too hard. The tennis instructor, Marko, has given me a name to my style of play.  One I'm not so sure I like…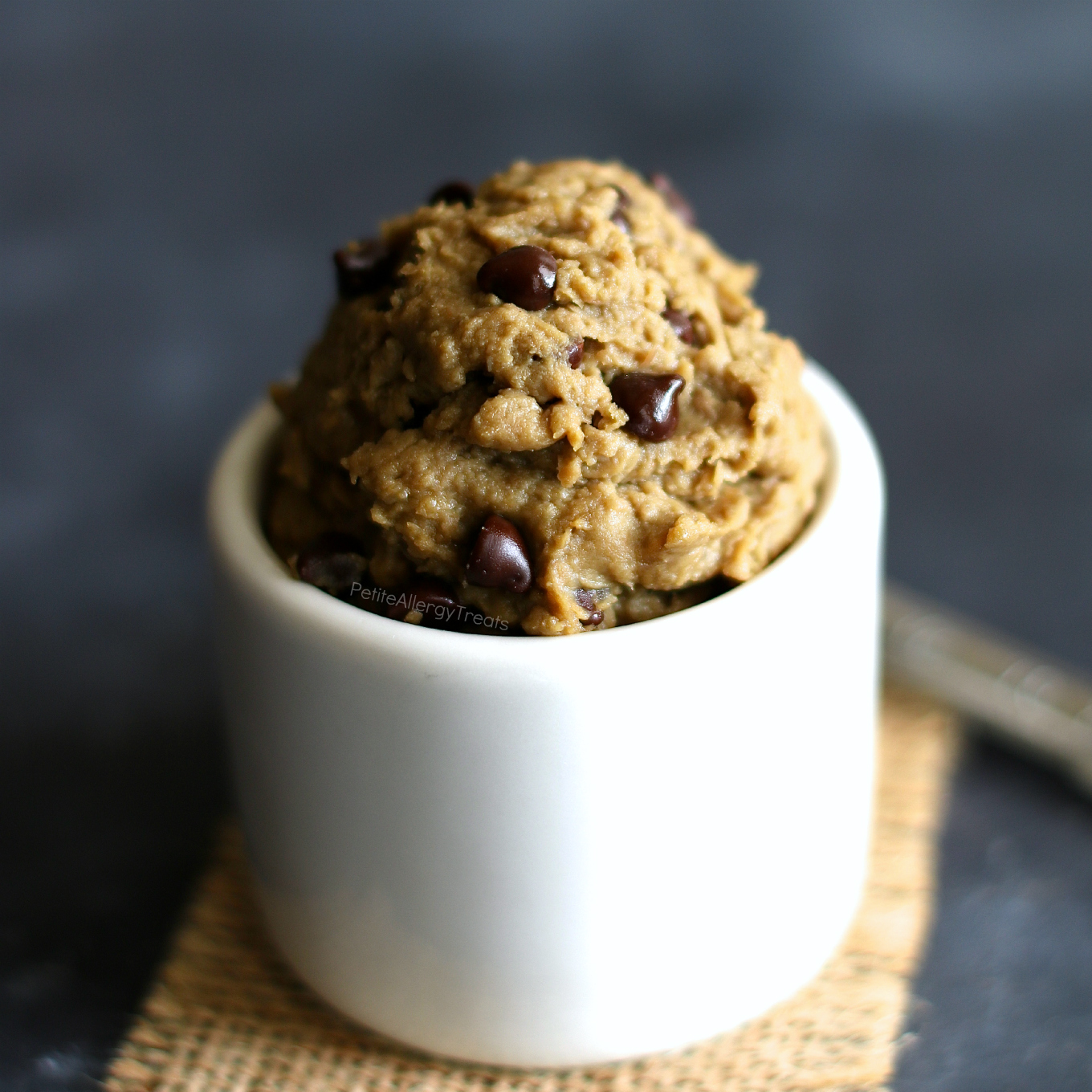 He calls me a Beast.
Yeaaaah. And not Beauty and the Beast. Just BEAST.
Being a beast is supposed to be a compliment, though. I'm sure every women just dreams about being called a wild, aggressive (no doubt hairy) Beast, right?
Umm, no.
But to be fair Marko explained himself.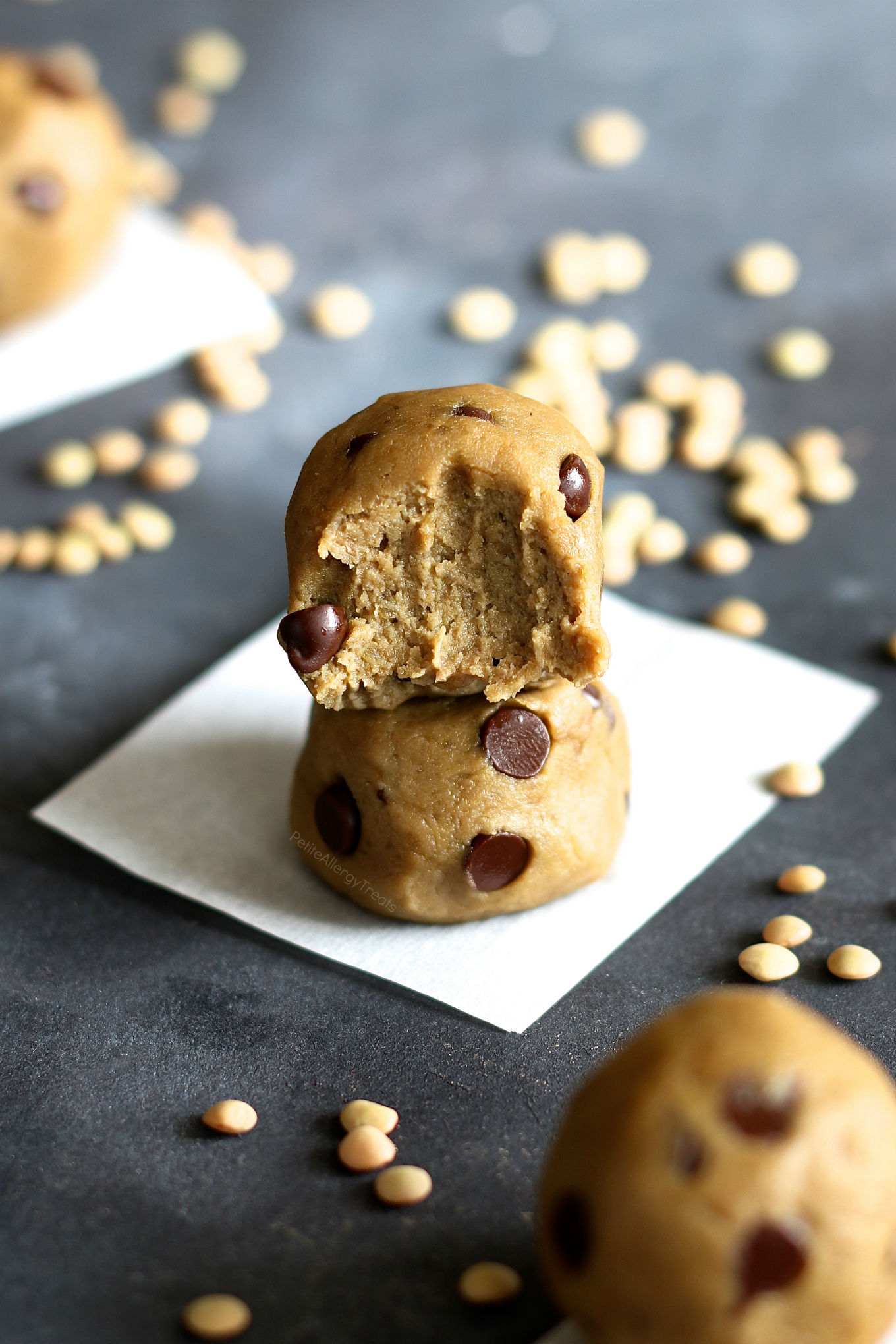 Marko tells me I'm just like my younger son: full of power, super fast, hyper and aggressive. Alright. I'd agree with that observation. I get too excited when it comes to trying to track and hit the ball. Almost like a dog. I just can't help myself. All I think about is getting that damn ball. I run after any and all balls. Often I'm too excited and can't wait for the ball. I end up jumping in the air… All I want is that ball… See like a dog. Or a beast apparently. #woof #gobeast!
So being the beast I am, more protein is needed. Right? Hehehe. Or at least in the form of gluten free protein cookie dough.
(And I didn't even feel guilty letting the kiddos eat more protein packed cookie dough)
Enjoy!

Egg Free Edible Protein Cookie Dough (Gluten Free + Vegan)
Author:
Laura @ Petite Allergy Treats
Ingredients
¼ cup sunflower butter (or favorite nut butter)
½ cup dairy free mini chocolate chips
3 tbsp coconut sugar
1 tbsp palm shortening
1 tbsp water
pinch of salt
1¼ cup cooked lentils
Instructions
Puree cooked lentils in a food processor or high speed blender until smooth. Add all remaining ingredients except chocolate chips and blend until combined.
Fold in chocolate chips. Form into 1 tbsp size balls.
Refrigerate leftovers (like they'll be anything left!)
Follow me for the latest news!
Some other things you may like: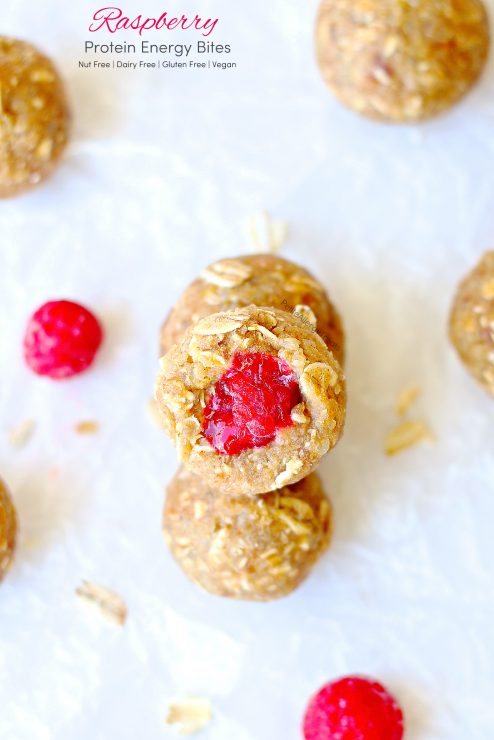 No Bake Raspberry Protein Energy Bites (Gluten Free + Vegan)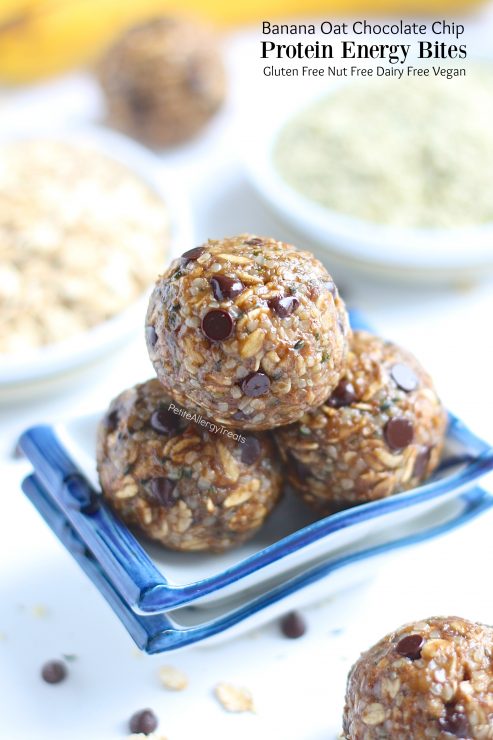 Nut Free Banana Oat Protein Energy Balls gluten free Vegan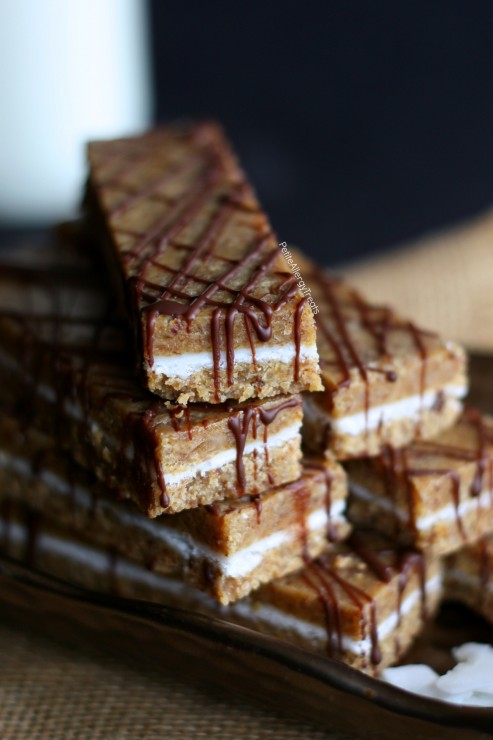 Homemade Nut Free 4 Ingredient Protein Energy Bars dairy free gluten free vegan