Stay healthy while on the go with some gluten free Nut Free Banana Oat Protein Energy Balls. These no bake gluten free nut free banana oat protein energy balls are filled with real oats, sweetened with banana along with a little pumpkinseed butter and hemp seeds.  They look fun.  Taste great.  Don't have fake ingredients.  And of course are food allergy safe being dairy free, egg free, soy free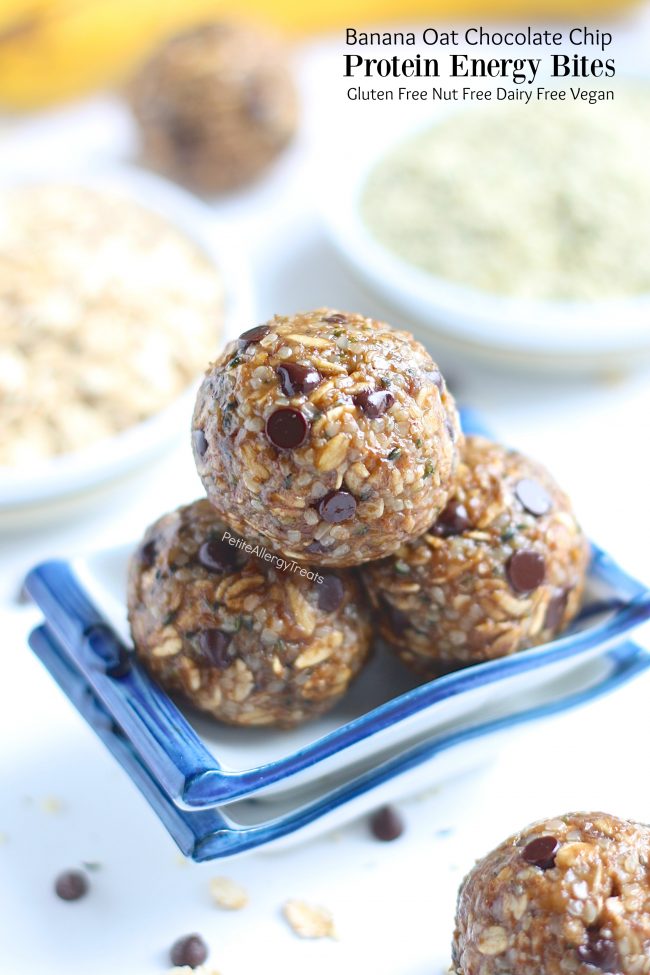 And just like that, I now have two boys in elementary school… Seems crazy.  A little surreal.  And yes, stressful.  You might be thinking, why is being alone home stressful?
Simple.  My son is only 4 years old but carries the burden of being allergic to so many foods.  I know this.  You probably know this too if you read my blog.  But most people at school don't know this.  And while 4 years can verbalize things, adults cannot always understand or even believe them.  I've planned ahead to met with his teachers and thankfully our school is smaller and the staff truly does an outstanding job of keeping my kiddos safe.  But it's still stressful.  I'm optimistic this school year will be a good one.
The surreal part comes in because I've forgotten what it feel like to be alone!  For me, the 3 hours alone makes me have a feeling like I "forgot" the kids; accidentally left them somewhere.  It's silly.  And not true in the least.  I know that slightly panicked-elated-lonely feeling will disappear soon.  It's just been tough to trust anyone with Mr. Naughty.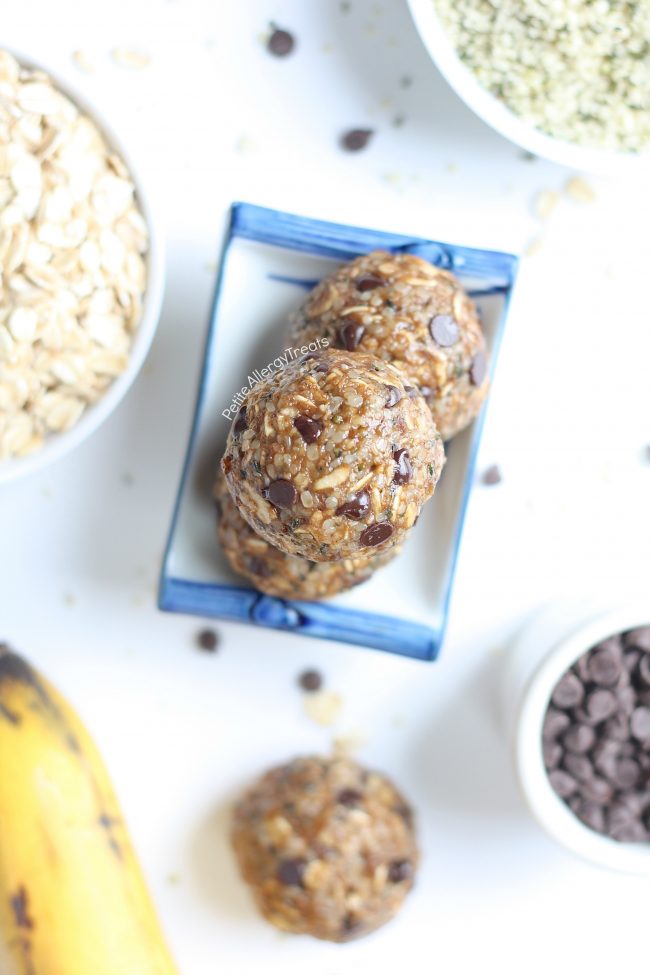 So, you might be wondering, how did that first day of school go?  It was good.  It was sad.  It was funny.
I rehearsed the wake up routine over and over in my head.  The kids have to wake up by 6:40am to have enough time to eat and drive to school before start time of 7:40am.  In my head, I pictured quietly walking in Chub's (another baby nickname for Mr. Naughty) room and opening the shade.  I'd slowing open the window and call his name trying to not scare him into becoming awake.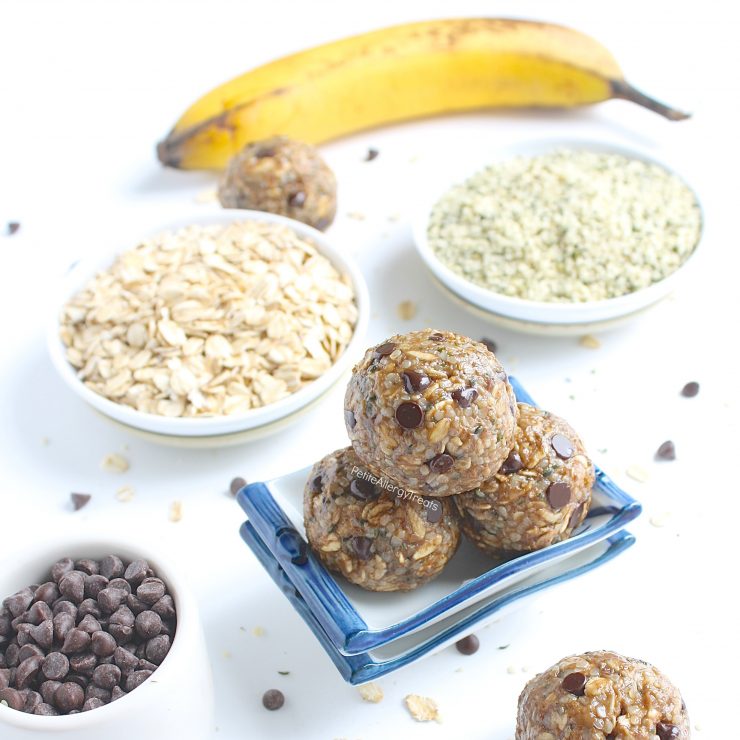 The real morning went down like this…
I carefully opened his door and in a sing-song voice calling out Chhhub, it's time to wake up… Chh– Only to interrupted by him ripping one of loudest longest farts ever, paused with a punctuated last blast.  He then threw his stuffed dog across his bed (apparently the dog was scared of his fart).
Dying. with. laughter.
Almost pee your pants laughter.
He also meticulously placed his remaining stuffed animals far away from the place he did the deed, since he thought they wouldn't like the smell!  :p
And that's how we started our first day of school…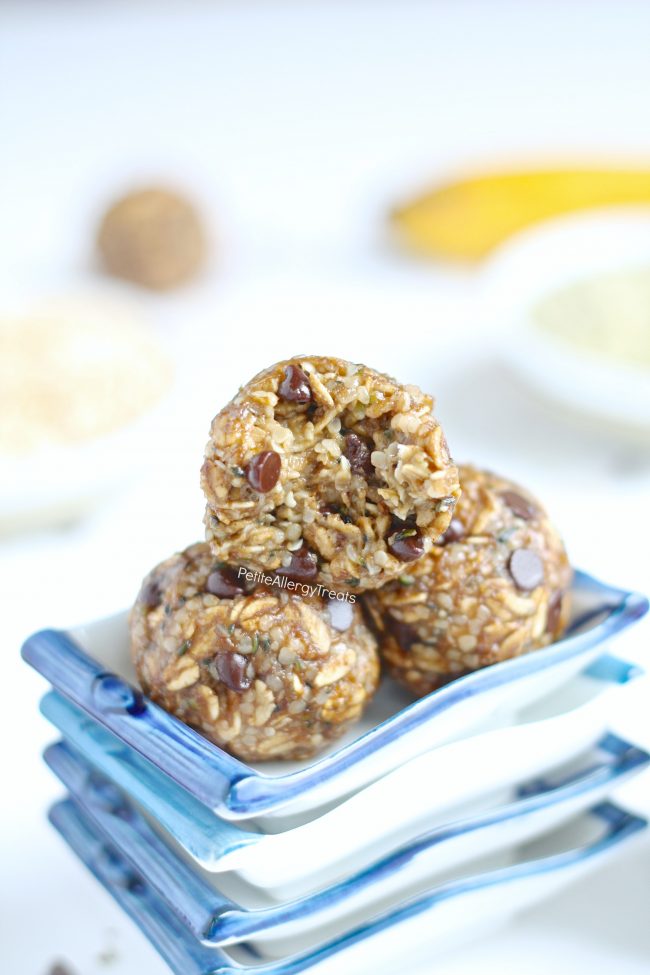 I'll tell you more about school and the details later.  But I also sent him with safe wholesome snack to keep his mind on learning.  Nothing like easy health snacks like gluten free nut free banana oat protein energy balls.  These protein bites are filled with banana as a sweetener and is loaded with protein from hemp seeds and your favorite nut free seed butter.  And I have to mention they are loaded with fiber will all the wholegrain certified gluten free oats.

Gluten Free Banana Oat Protein Energy Balls
Author:
Laura @ Petite Allergy Treats
Ingredients
2 overripe bananas
1¼ cup certified gluten free rolled oats
⅔ cup hemp seeds
¼ cup sunflower or pumpkin seed butter
2 Tbsp coconut oil (melted)
1 Tbsp ground flaxseed
3Tbsp allergen friendly chocolate chips
pinch of sea salt
Instructions
In a large bowl, mash bananas with a fork until soft and broken down.
Add the rest of the ingredients and mix well. Place in refrigerator 20-30 minutes to firm up.
Scoop 1-2 tablespoons mixture and form into a ball.
Enjoy immediately or refrigerate leftovers.
Notes
Refrigerating will help firm dough up and make forming into balls much easier. It will also give the whole grain oats time to absorb moisture from the banana and stick together.
Follow me for the latest news!
Some other things you may like: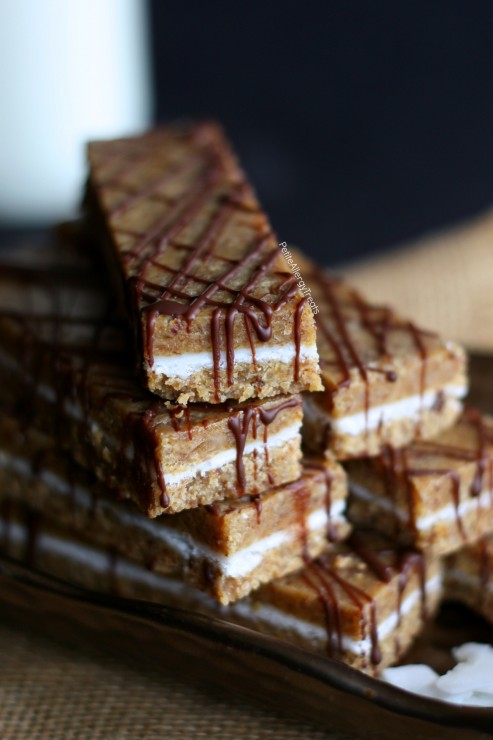 Homemade Nut Free 4 Ingredient Protein Energy Bars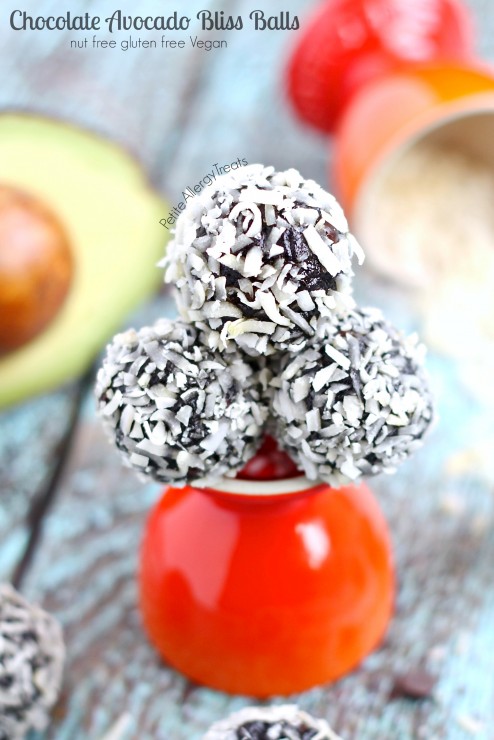 Chocolate Avocado Truffle Bliss Balls (Vegan)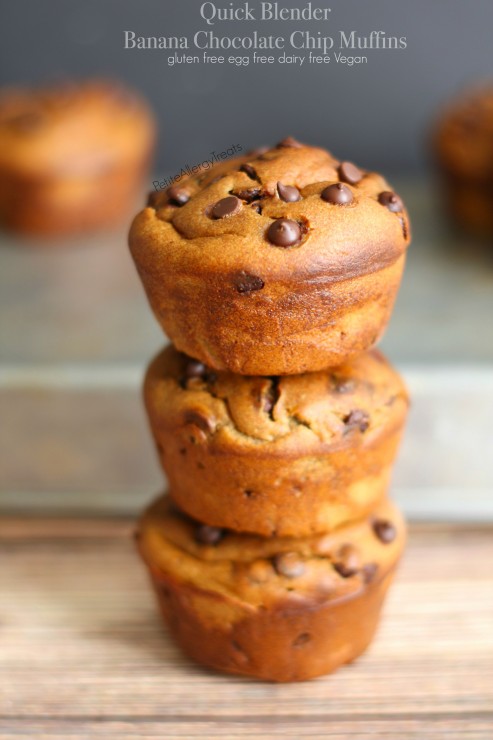 Gluten Free Blender Banana Chocolate Chip Muffins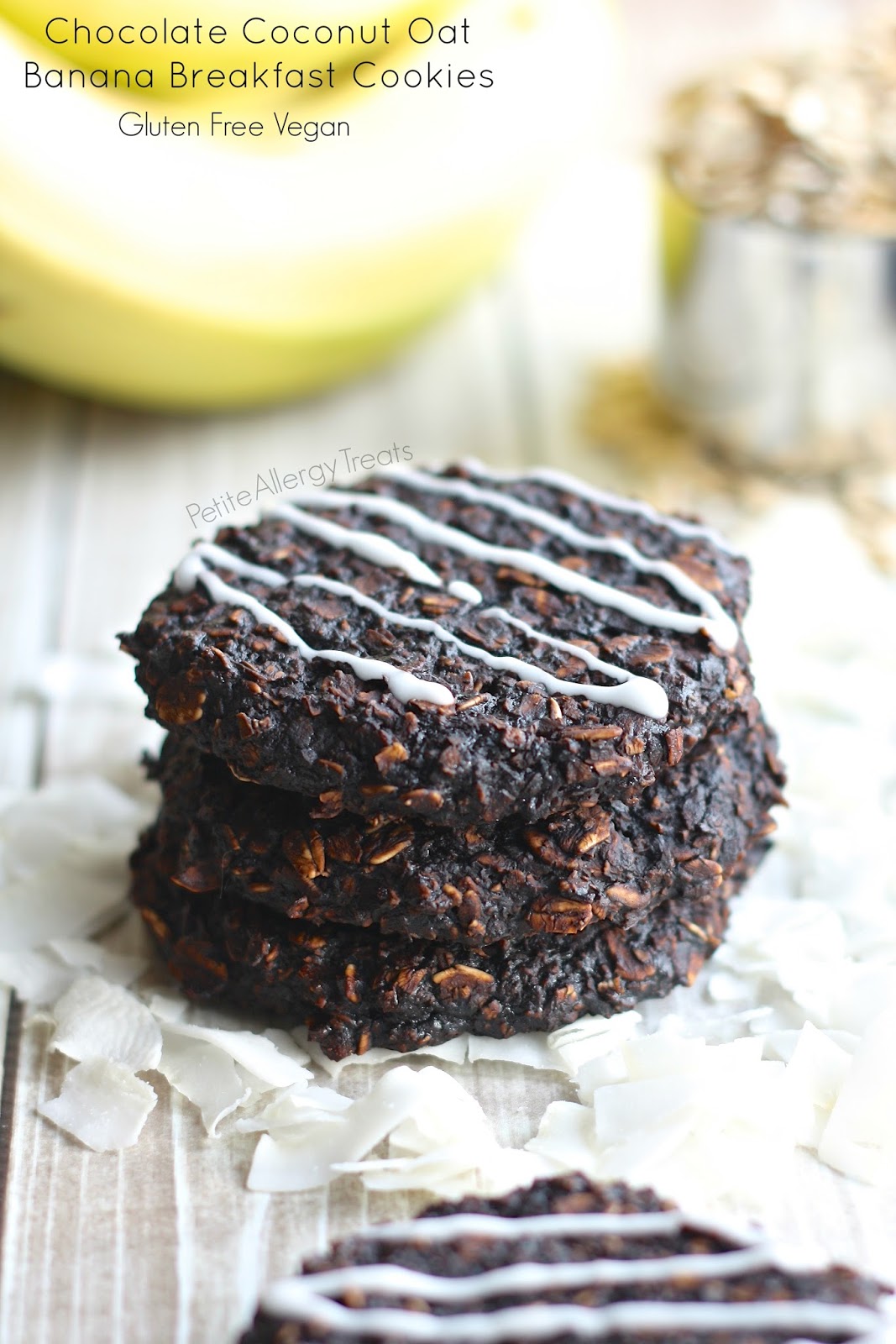 Gluten Free Chocolate Coconut Oat Banana Breakfast Cookies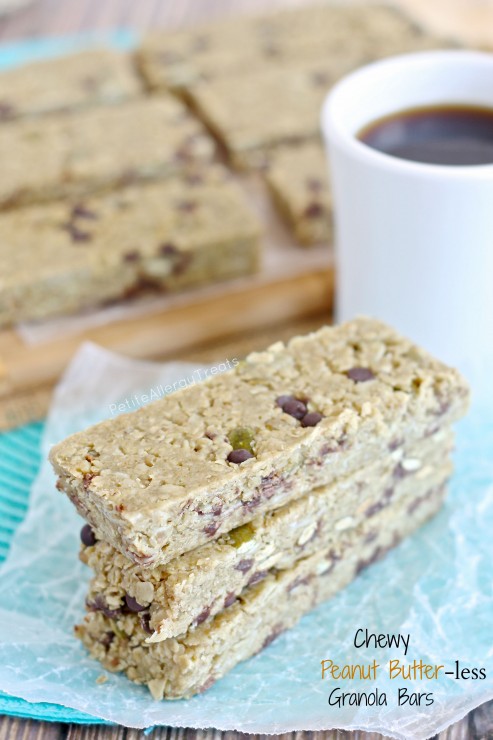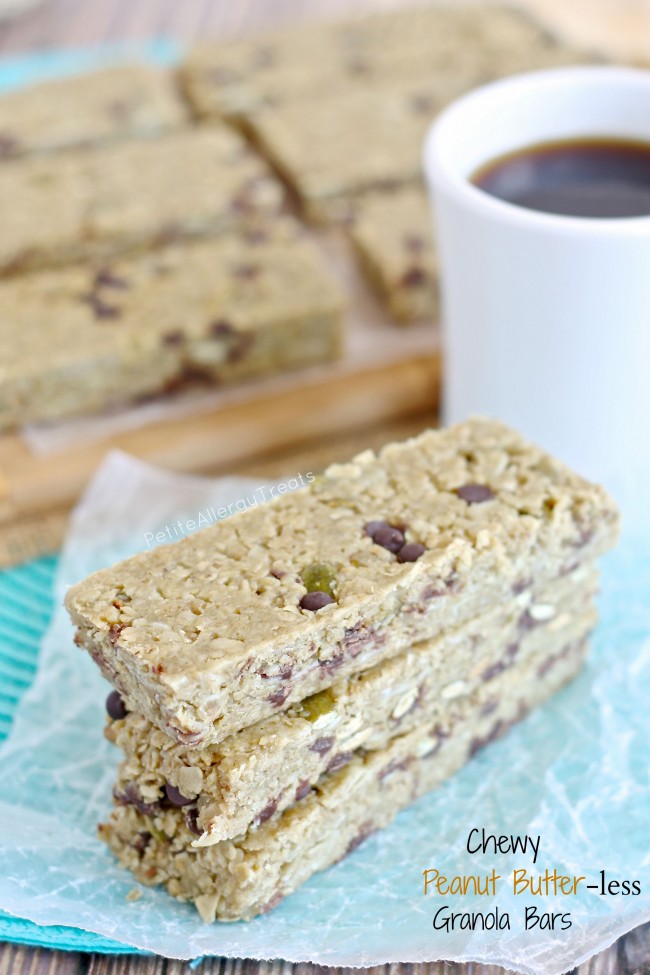 Chewy Peanut Butter Free Granola Bars (nut free gluten free vegan)