A decadent mini Gluten Free Vegan Chocolate Cake (dairy free) for someone special!  This beautiful vegan rose cake is food allergy friendly and simple to decorate that also happens dairy free, egg free, soy free and nut free.
Thank you Enjoy Life Foods for sponsoring this post! #EatFreely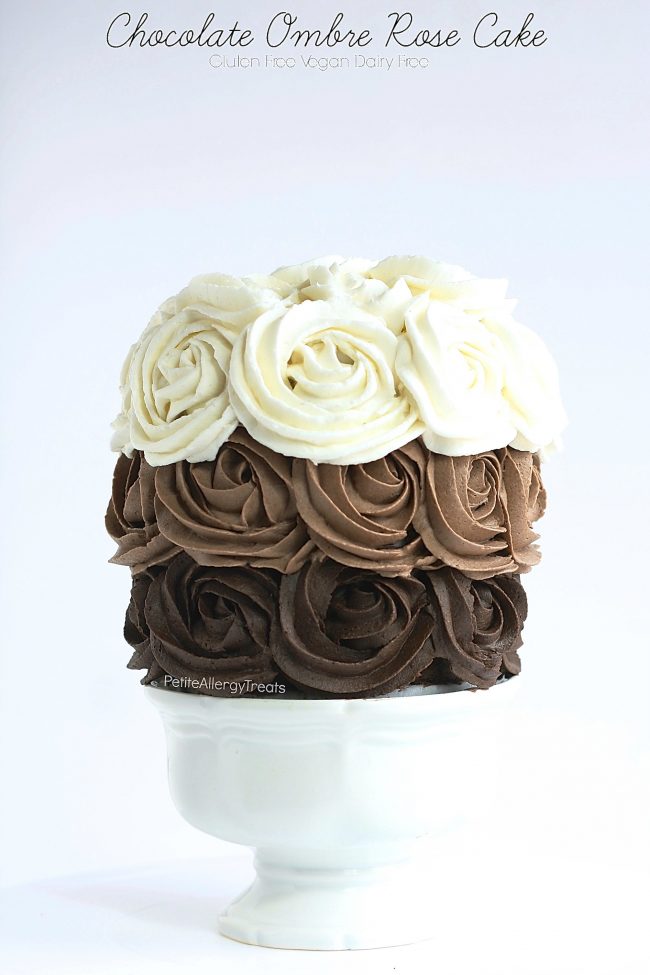 May has finally arrived!  All this month is National Celiac's Awareness Month and it also happens to be National Food Allergy Awareness week May 8-14.  Help spread the word about food allergies by wearing the color Teal.  I wanted to do something extra special (besides wearing Teal).  And here it is.
A mini Gluten Free Dairy Free Chocolate Rose Cake!
Isn't it lovely?
You'd never expect a beautiful cake to be gluten free, dairy free, egg free soy free, peanut free tree nut free and very allergy friendly.  Part of managing multiple food allergies is creating the unexpected–Safe Foods that look like traditional meals and treats.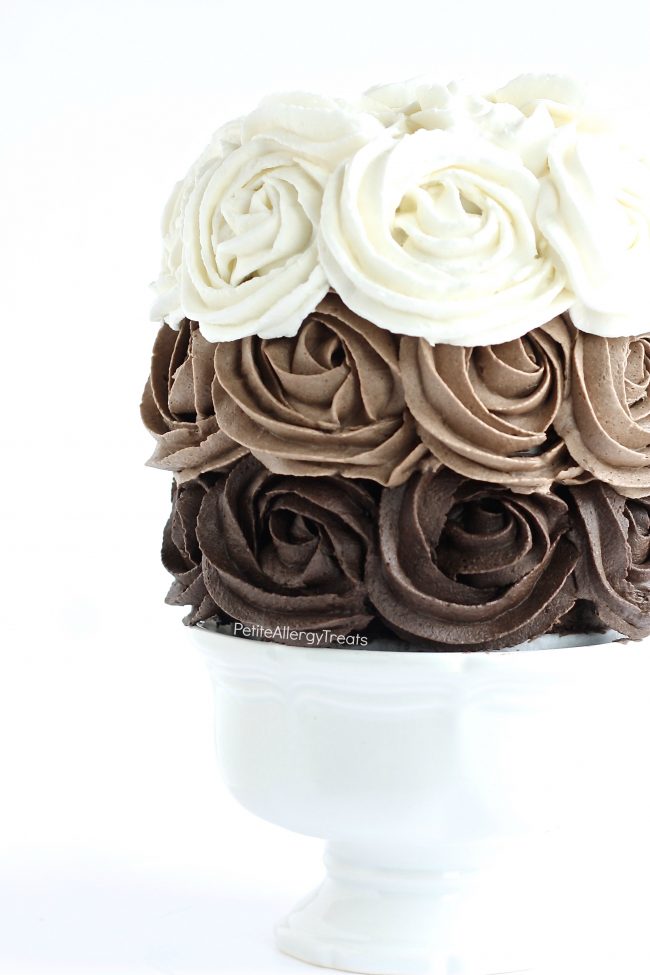 Do you remember the day your life changed?  The day where you no longer took food for granted and realized life for others was much more complicated that you knew?  I'm talking about being diagnosed with a food allergy, food intolerance or Celiac's Disease.  Just finding basic food seemed overwhelming.  Forget desserts like this gluten free chocolate rose cake… Foraging for safe meals was the highest priority of the day as well as finding safe snacks… Life comes at you quick, especially when something as basic as eating is restricted.  As quickly as life changes for the worst, be hopeful that positive things can happen just as quickly.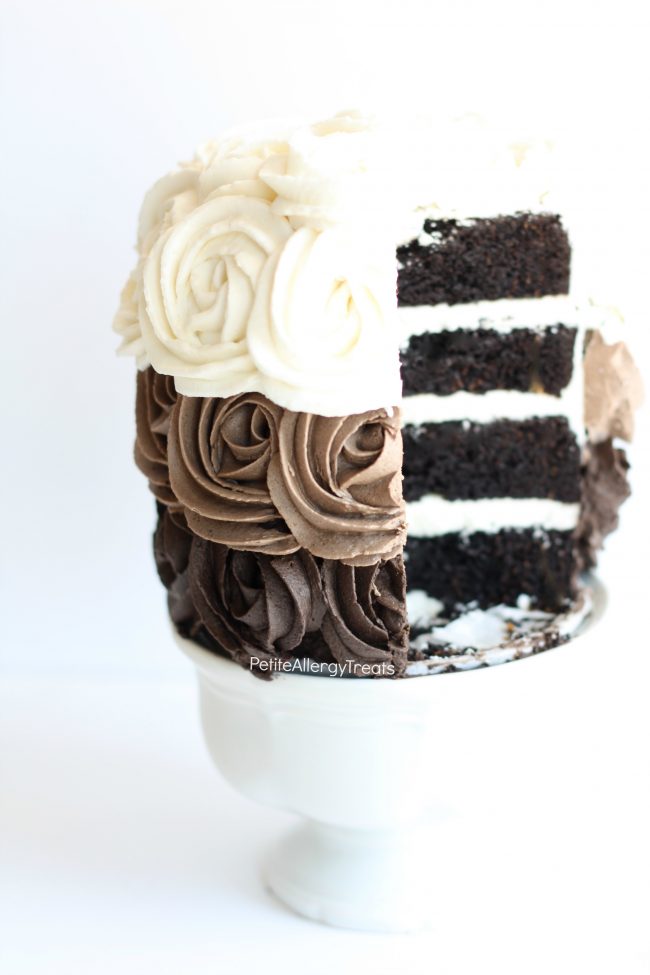 Do you get a high whenever you find a safe food?  Like the unnecessary (but still totally necessary) dessert you've been craving for months, or maybe years?  For example, sinfully good gluten free cookies.  Yes. They do exist.  And plenty of other amazingly allergy friendly products are out there just waiting for you to try.  Like this whole grain all purpose mix from Enjoy Life Foods.
I've gushed about Enjoy Life Foods before, and probably will forever. 😀  When it comes to food allergies, dedicated facilities, free of the Top 8 Food Allergens should be a gold standard.  To me, dedicated facilities are a like a warm blanket of comfort to help ease the cross-contamination fears.  Enjoy Life Foods has a been the pioneer manufacturer of allergen friendly foods, with an eye on nutrition.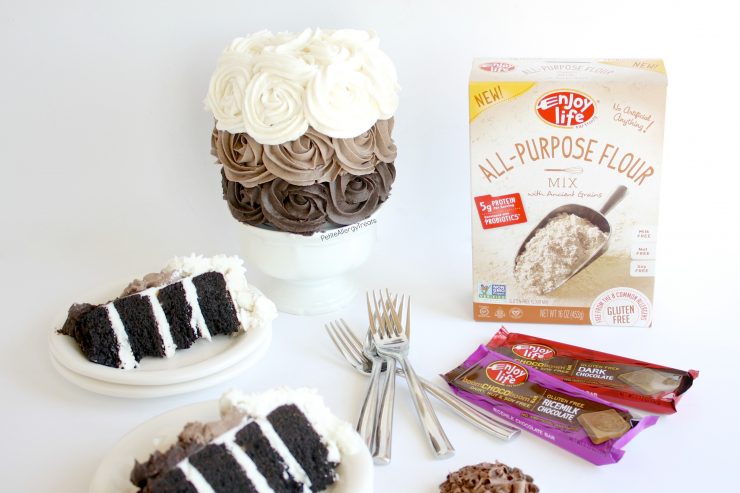 Enjoy Life Foods products are gluten free, soy free, dairy free, nut free baking mixes are still the ONLY baking mixes on the market that contain more nutritious whole grains than starches.  Real grains with 5 grams of protein in each serving as well as state of the art probiotics that do not require refrigeration and survive the high heat of baking.  Pretty stinking cool from a nutritional stand point.
How does it taste?  I don't think I really need to convince you this gluten free vegan chocolate cake tastes delicious. decadent. and rich.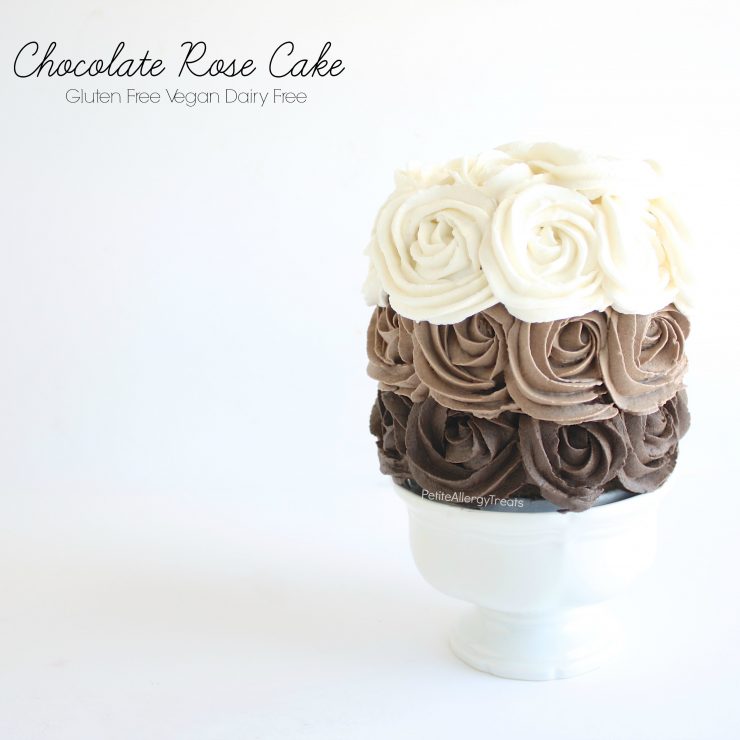 Portion size is key with any rich food.  And this portion is just adorable.  This miniature 4 layer gluten free chocolate cake is adorned with beautiful rosette frosting.  It would be perfect for 2 people.  (Although, as a family of 4, we each enjoyed 2 slices).  This is the way gluten free chocolate cakes were meant to be enjoyed.  Plus, this cake uses my dairy free frosting that contains less sugar than traditional buttercreams.   Less sugar makes this cake not overly sweet but balanced.
I have to admit, I think this is the prettiest cake I've ever made.  I've made several allergy friendly cakes over the years for my boys.  Being boys, they ask for typical boyish things like the Millennium Falcon from Star Wars, a Great White Shark Cake, and the latest phase, The Book Of Monsters Cake from Harry Potter.
This gluten free chocolate vegan cake was ten times easier than all those cakes.  Really.  The rose frosting looks complicated but ended up being very simple to pipe out.  Before you start, you'll need a few special tools for this lovely gluten free chocolate cake…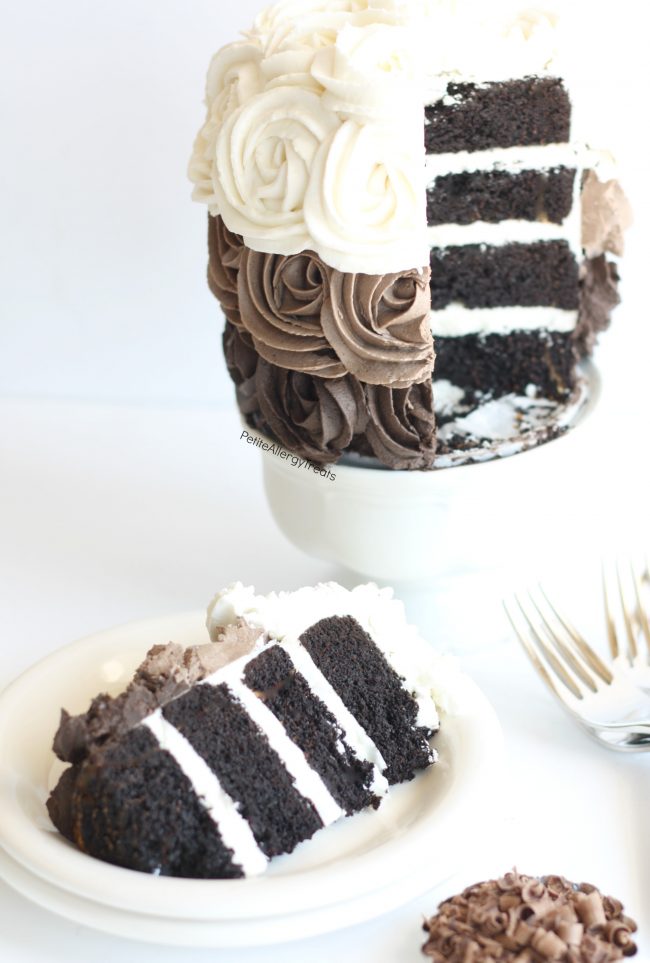 First off, I used 4inch round spring form pans I found at my local craft store.  When I was there I also picked up disposable frosting bags and the very important frosting Tip- 1M Open Star.  You don't need the disposable bags but really, you'll want them.  In the past I've used a regular ziplock cut at the corner for the decorating tip.  While that works, you will have leakage and uneven piping due to air bubbles.  Plus, with the disposable bags you won't need to buy 3 decorating Tips.  I also ordered a cake rotating cake stand for $7 on Amazon, not necessary, but it made things a bit easier.  Having the right tools to start will save you time AND stress.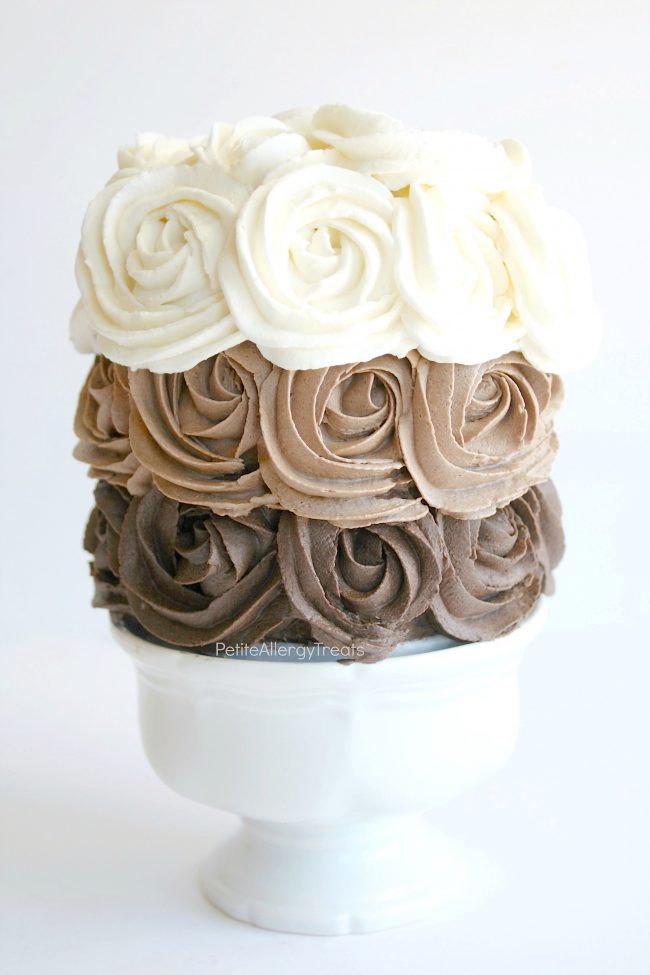 Once you've made all your frosting, start practicing the rose.  Use clean parchment paper or wax paper to practice.   You can recycle the frosting to use on the real cake, keeping it clean away from crumbs.  There are plenty of rose tutorials out there like  this one  with a lovely video here.  These are just a few I referenced while creating this cake for decorating.  There are too many on Pinterest to list.
I love how the cake turned out and was surprised at  how quickly the cake came together once all the frosting was prepped and ready to go.  I even made some chocolate curls from the dark and milk chocolate bars Enjoy Life Foods makes.  I was going to sprinkle them on top but found the roses too pretty to cover up.  We ended up eating the chocolate curls plain–so good!
Hope you Enjoy!

Disclosure: This post has been sponsored by Enjoy Life Foods.  All opinions are mine alone.  Thank you for allowing me to continue to working with brands that meet our food allergy needs!  For more about Enjoy Life Foods be sure to follow them for the latest news on  Facebook and Twitter
Follow me for the latest news!
 Some other things you may like: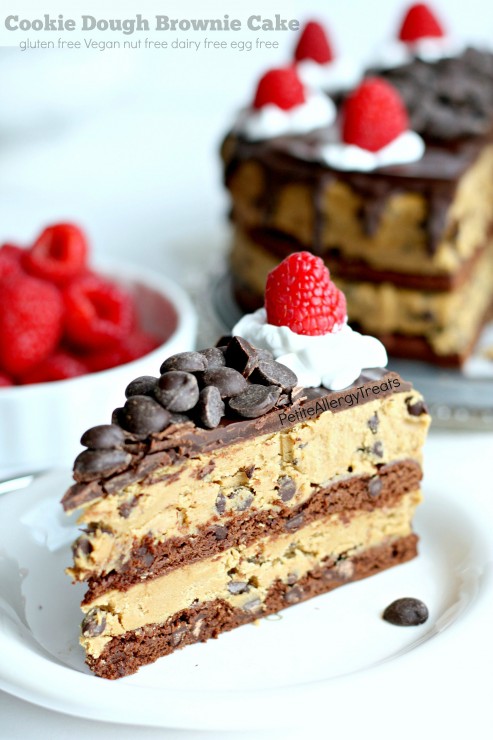 Gluten Free Cookie Dough Brownie Cake (Vegan)- gluten free dairy free vegan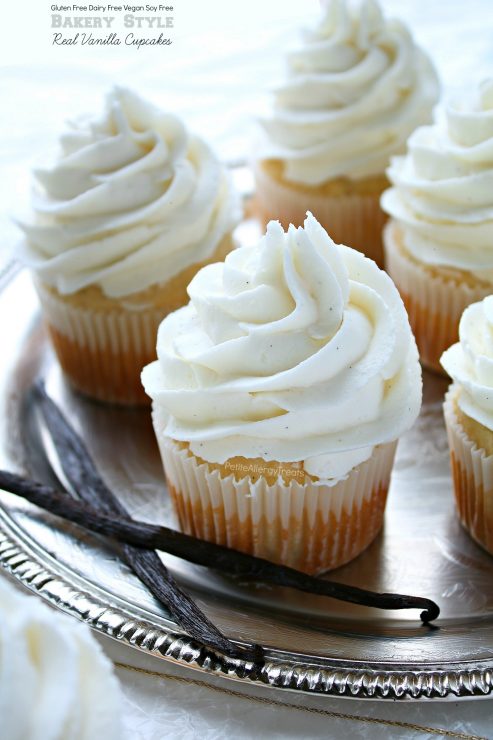 Bakery Style Gluten Free Vanilla Cupcakes– dairy free egg free Vegan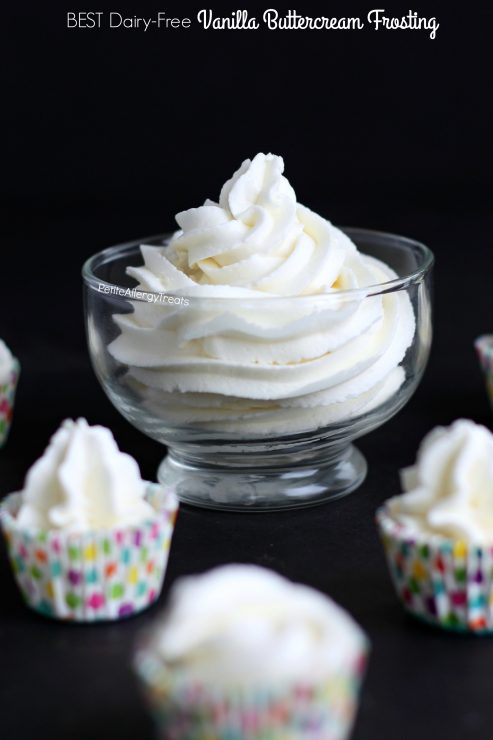 Best Easy Dairy Free Buttercream Vanilla Frosting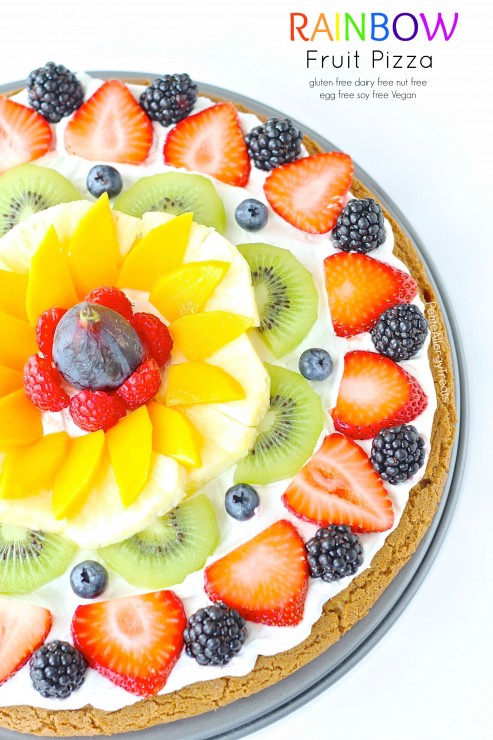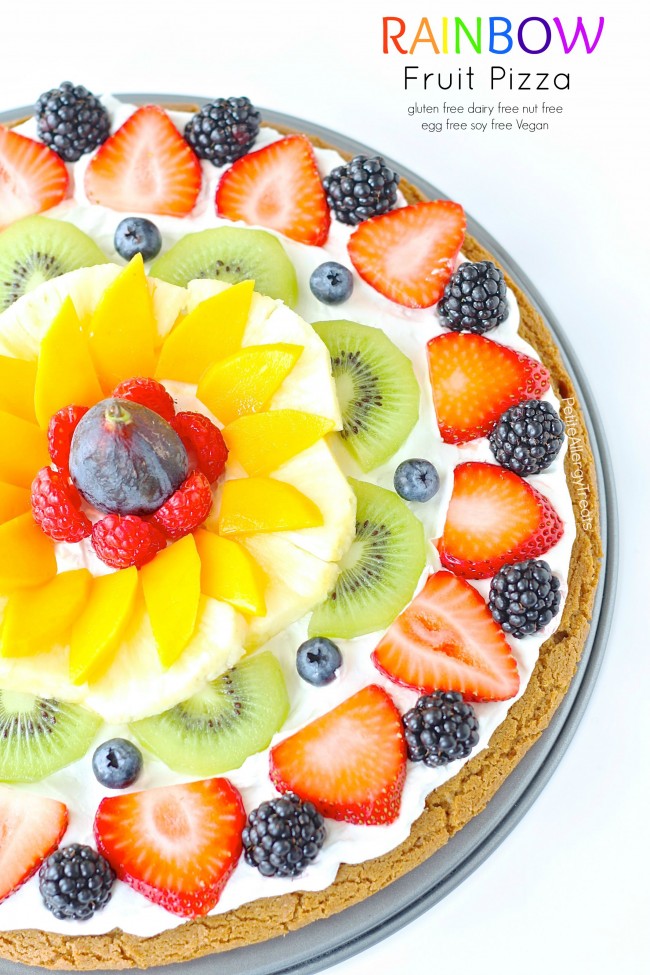 Rainbow Fruit Pizza (Gluten free Vegan)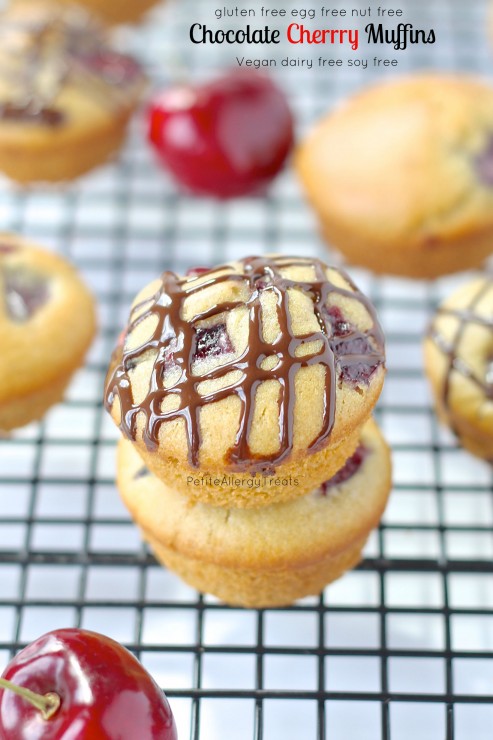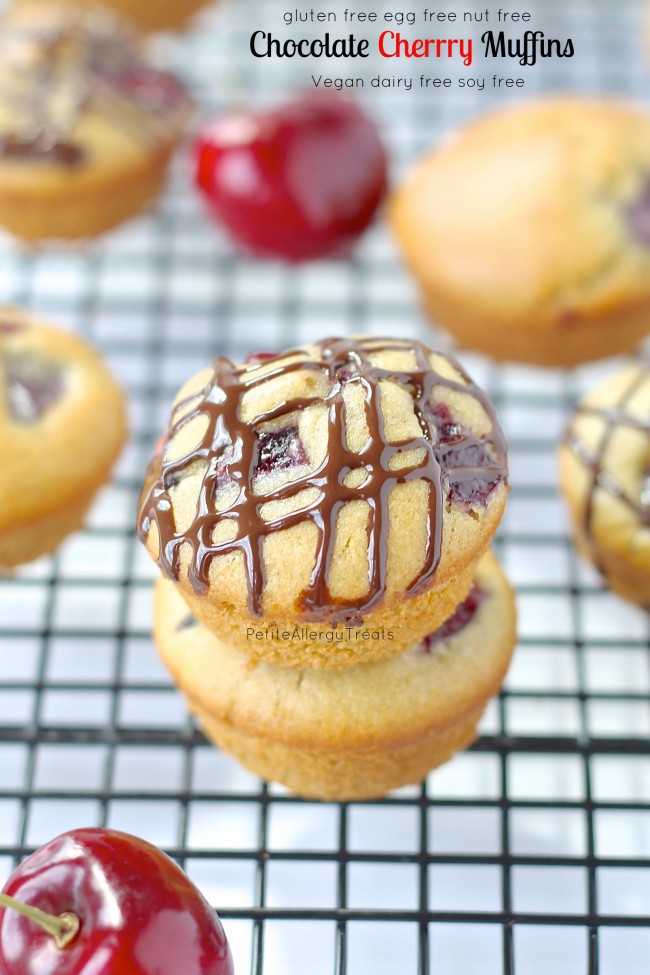 Gluten Free Chocolate Cherry Muffins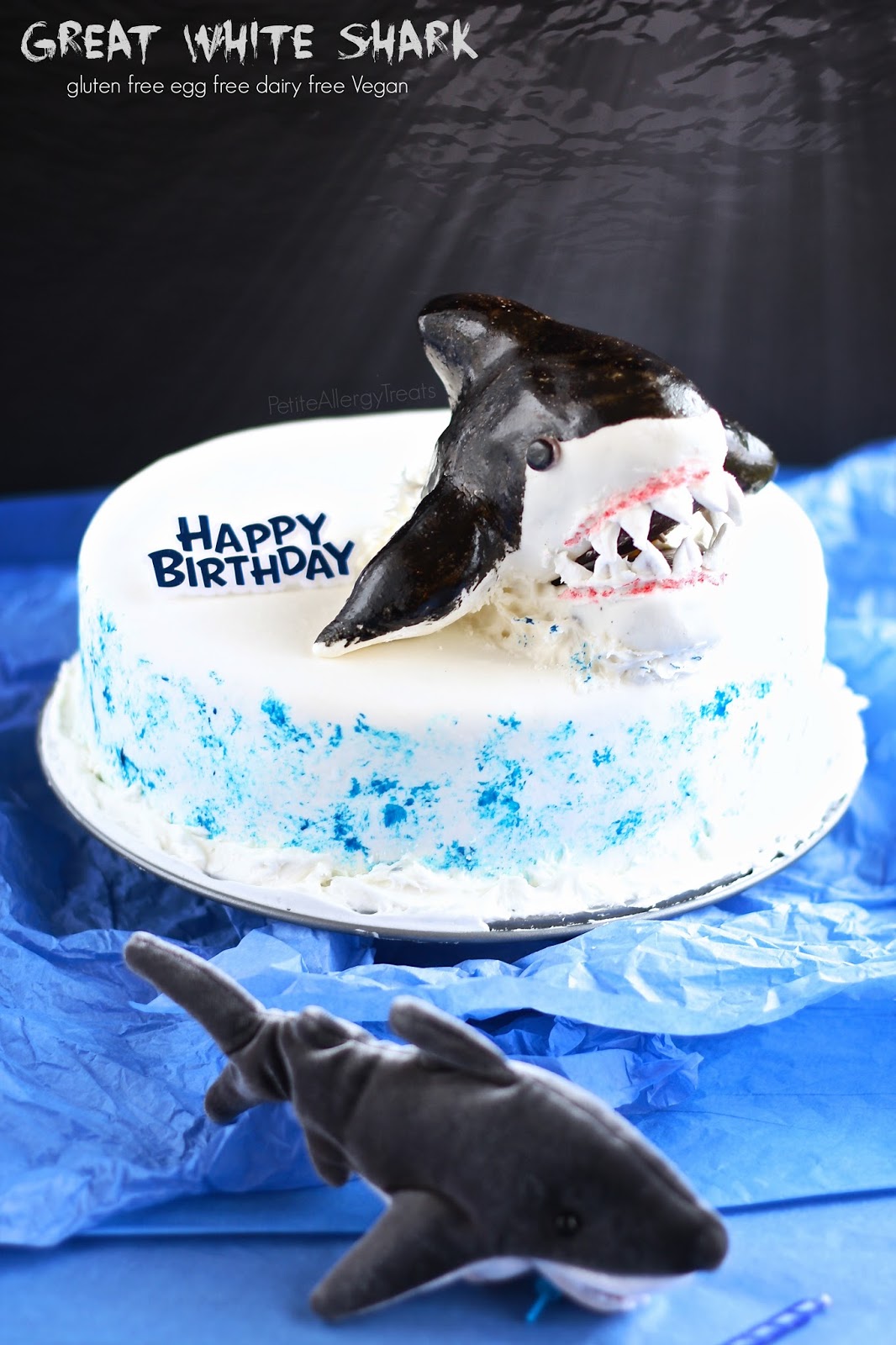 Shark Cake (egg free dairy free gluten free food allergies)