Super light and fluffy Gluten Free Lemon Chia Seed Pancakes- vegan and dairy free! Instead of lemon poppy seed pancakes, these gluten free lemon chia seed pancakes contain, you guessed it- chia seeds.  The 'best food allergy friendly pancakes' out there!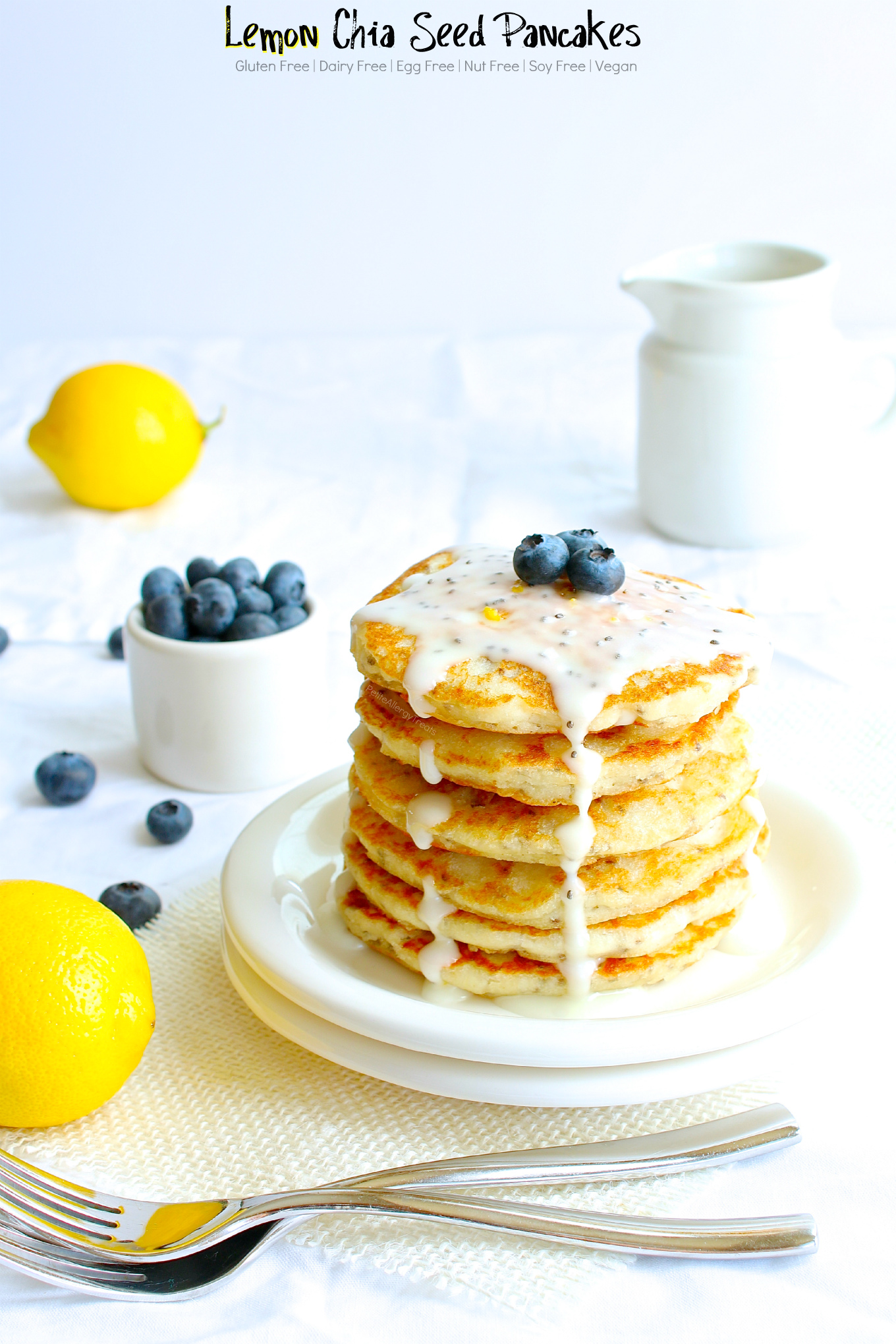 You guys are in for a treat today… It's back to the basics with Gluten Free Lemon Chia Seed Pancakes. Gluten Free pancake recipes are an easy must for food allergy baking/cooking. As a reminder, you can find my GLUTEN FREE LIFE SAVING PANCAKES and whole grain GLUTEN FREE TEFF CHOCOLATE CHIP PANCAKES. Both are delicious and easy to make in large quanities. Sooo important for food allergy cooking.
Time can be so fleeting. It's high school graduation season and our God daughter graduated. How has ten years slipped past so quickly? She's the first to graduate high school in our circle of friends our age. Makes me feel old.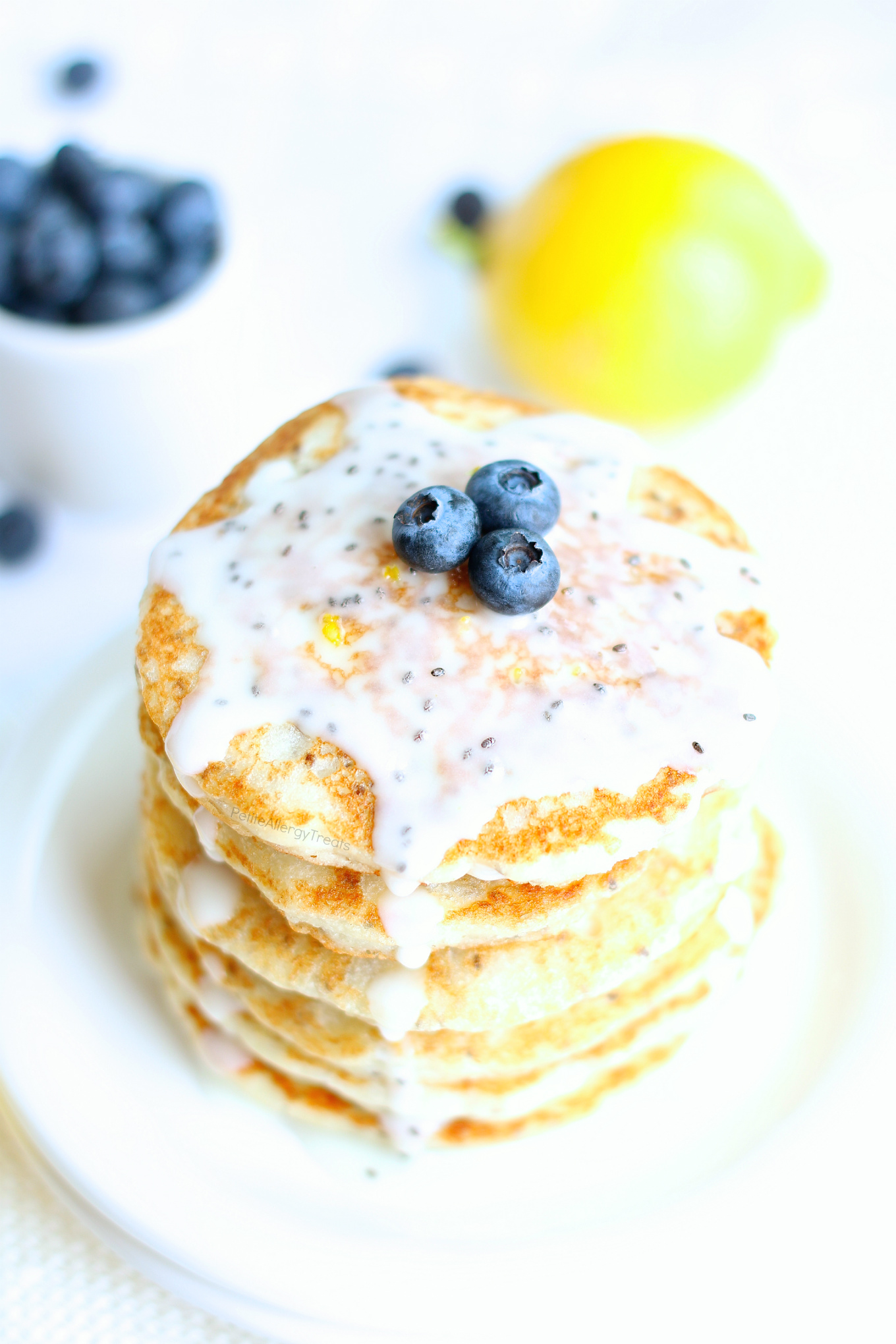 All the other families with children were there too. And there is something in the water, man. Every single one is just as tall or taller than me. Everyone. Even the 6th grader 🙁 #verticallychallenged My soon to be 5th grader will be taller than me by next year. But, this is a good thing since I'm barely five feet tall.
My lack of height has given me plenty of problem solving situations. Like at the grocery store. Products are always just out of reach. The top shelf is where gluten free products are always placed. It's probably because the most popular items are at eye level or down so children can see and "want" it. Anyways, my easy strategy win is step-and-leap. I use the bottom shelf for a boost and snatch the top far yielding box. Sounds dangerous you say? Nah. Only once has this ever failed. And by fail I mean the shelf broke and I hopped safely away from the evidence.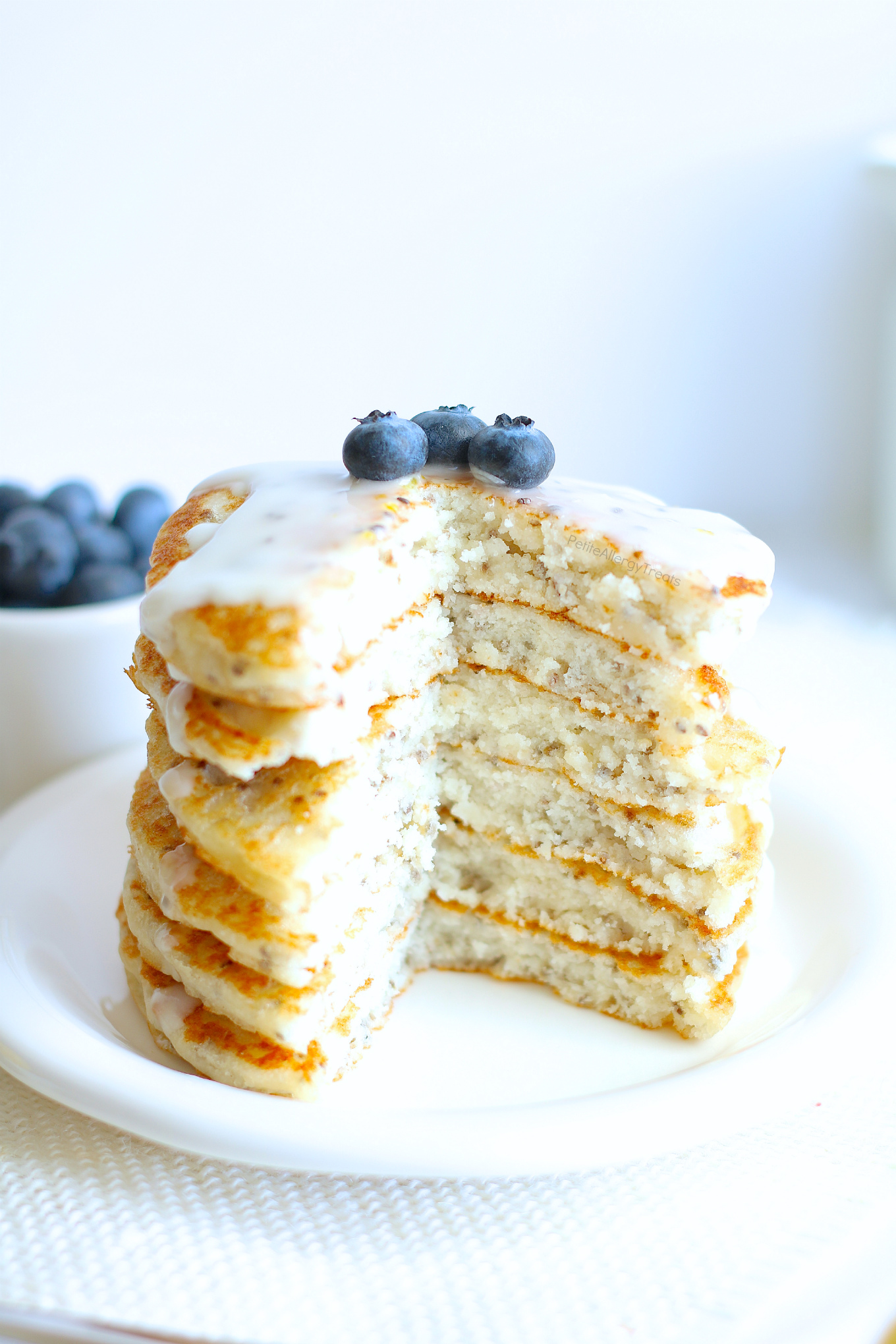 What?
Clearly the shelf was unstable and nearly broken already. 😛 (And for the record placing, gluten free items high is ironic since short in stature is one of the descriptions of sensitivities to wheat and gluten.)
The jumping fun continues at home as I think of it as a game. I had 3 new cereal boxes to be put away waaaay up on the top shelf. The kids cheered me on as I attempted  throw the boxes. I was going 3 for 3 shots. I made the first 2 and then the last box ricocheted back to me. But I caught it mid air and then decided I should stop being lazy and just get the chair out. Oh, well 2 out of 3 isn't bad.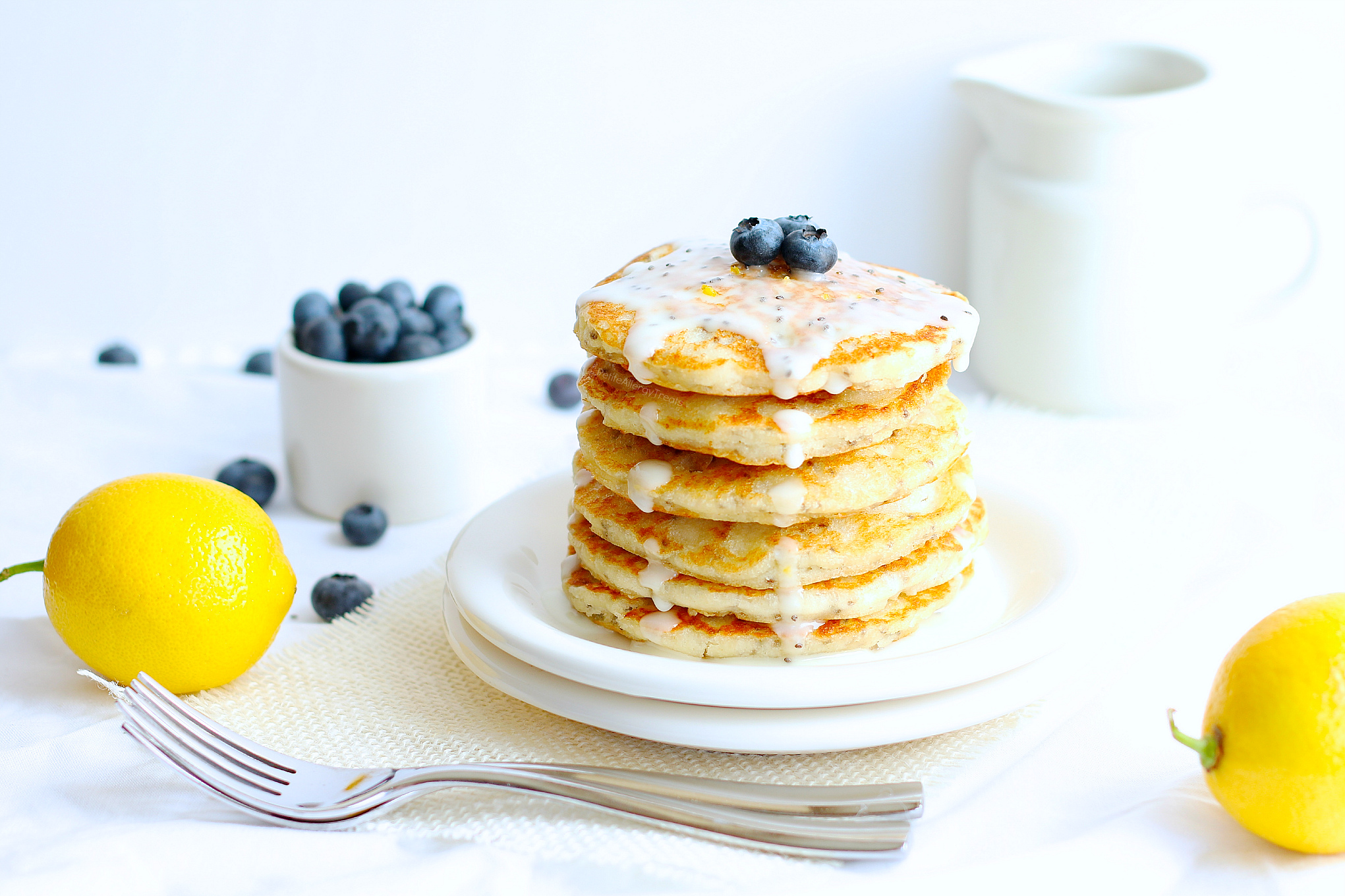 Anyways, we'll go back to these gluten free Lemon Chia Seed Pancakes! The kids have been asking non-stop for more and more of the lemony pancakes. Since they asked for them so often I decided to add buckwheat in place of the brown rice. And you know what? They didn't care. To them the chia seed pancakes still tasted the same but had more mineral and fiber than the brown rice.
So why does the recipe call for brown rice flour and not buckwheat? Couple of reasons. First buckwheat has a distinct flavor and color. Secondly, it can be difficult to find. But feel free to use which ever whole grain gluten free flours you have on hand. But keep in mind, the liquid ratios were created using the starch to grains ratio found in my gluten free basic white flour mix . In other words, my gluten free flour mix would work the best.
Enjoy!

Gluten Free Lemon Chia Seed Pancakes (Vegan + Dairy Free)
Author:
Laura @ Petite Allergy Treats
Ingredients
Gluten Free Lemon Chia Seed Pancakes
¾ cup brown rice flour
1½ cup dairy free milk or water
2 tbsp oil + more for cooking
2 tbsp fresh lemon juice
1½ tsp baking powder
¼ tsp baking soda
2 tbsp chia seeds
½ tsp guar gum
Lemon Glaze (optional)
⅔ cup powdered sugar
4 tsp fresh lemon juice
1 tsp water
1 tbsp chia seeds
Instructions
Heat skillet with oil.
Scoop gluten free flours with a spoon into a measuring cup not to pack the flour. Combine all dry ingredients including chia seeds and mix well.
Add dairy free milk, oil, lemon juice and stir mixed well to eliminating lumps.
Pour ¼ cup batter onto a hot skillet with oil. Cook for 2 minutes until bubbles start to form in the batter. Gently flip and cook an additional 1-2 minutes.
Repeat with remaining batter.
For Lemon Glaze
Mix powdered sugar with lemon juice and water until dissolved.
Add chia seeds last and drizzle over hot pancakes.
Enjoy!
Notes
I tried using buckwheat flour and it turned out great, just not white in color.
Follow me for the latest news!
Some other things you may like: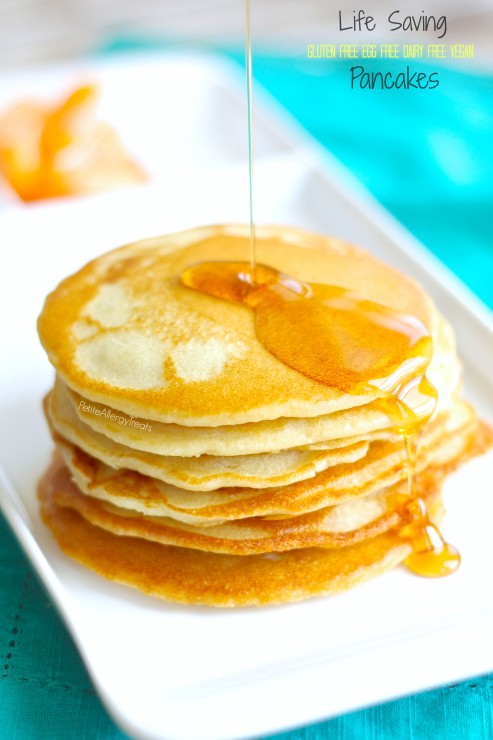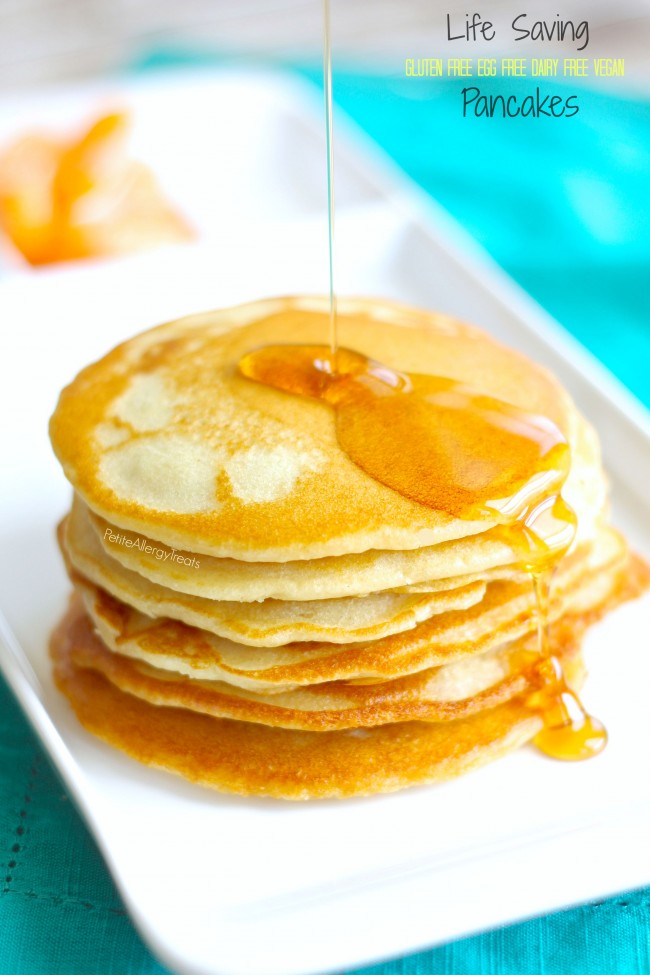 Life Saving Pancakes (Gluten Free Egg Free Vegan)
Gluten Free Vegan Chocolate Pancakes egg free dairy free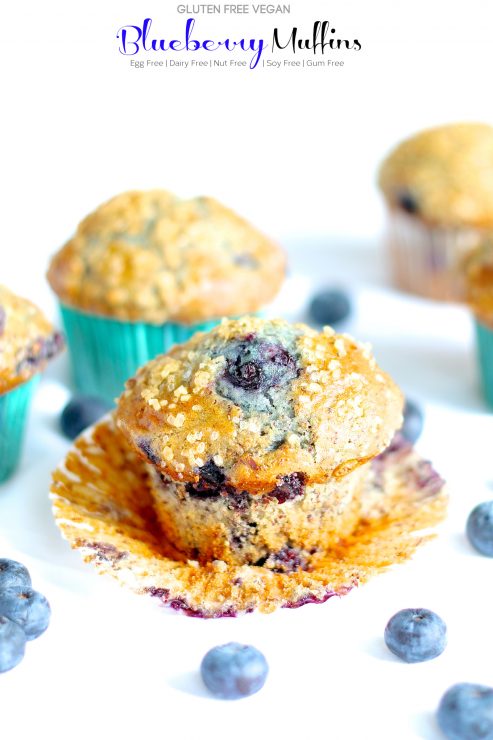 Vegan Gluten Free Flaxseed Blueberry Muffins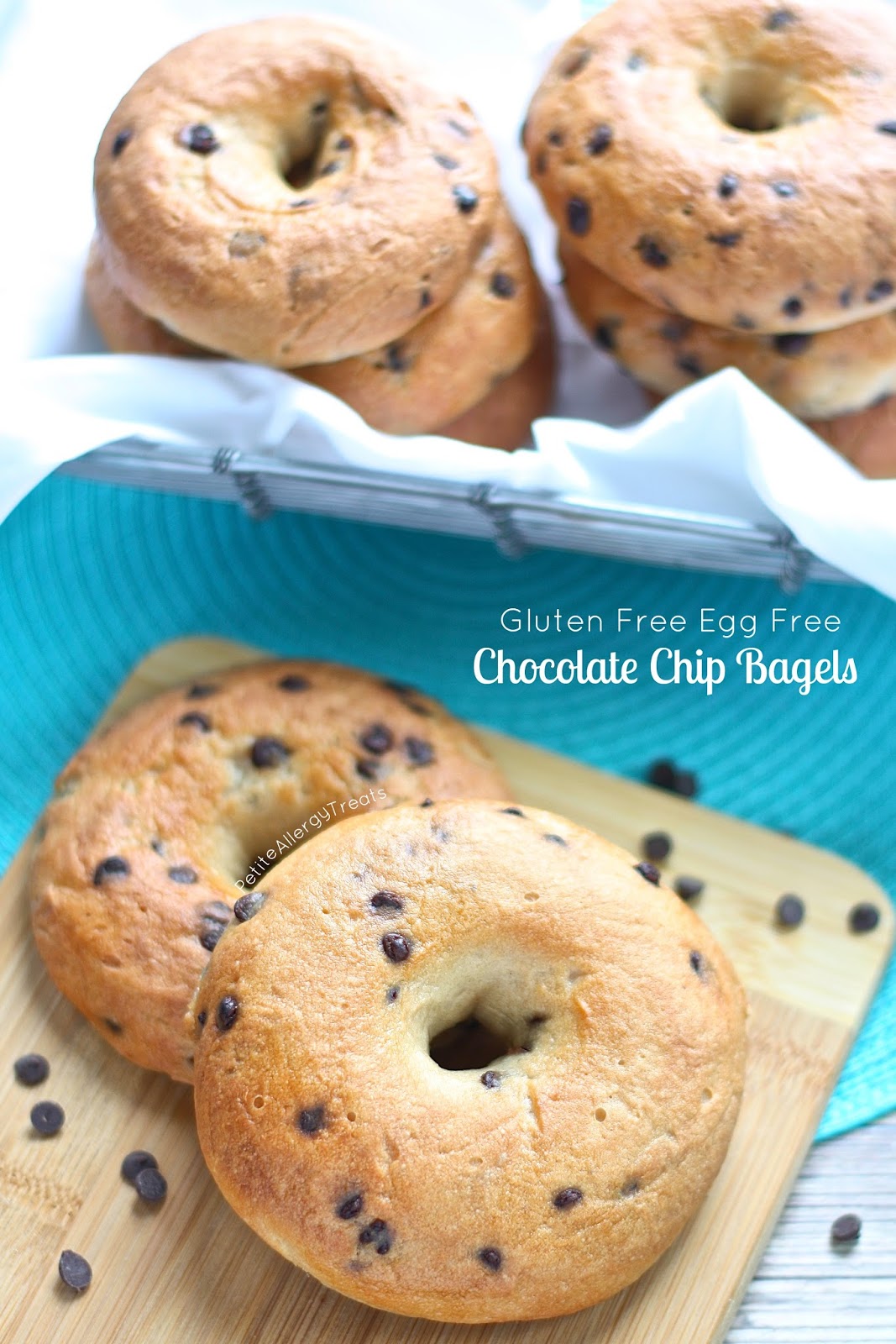 Chocolate Chip Bagels (Egg Free Gluten Free Vegan) dairy free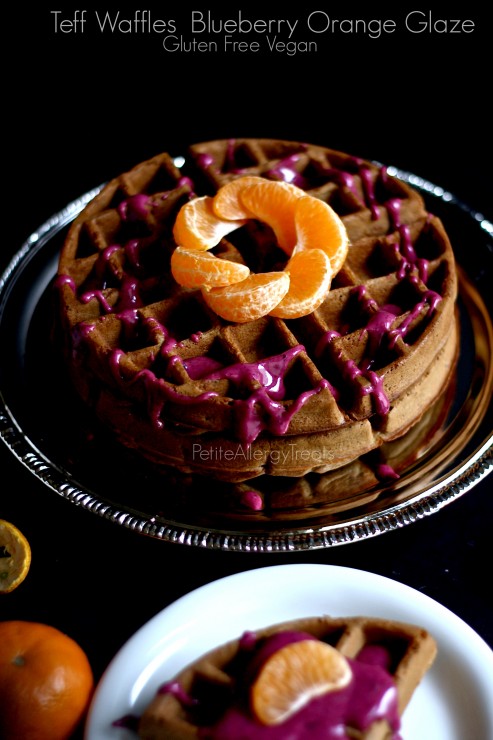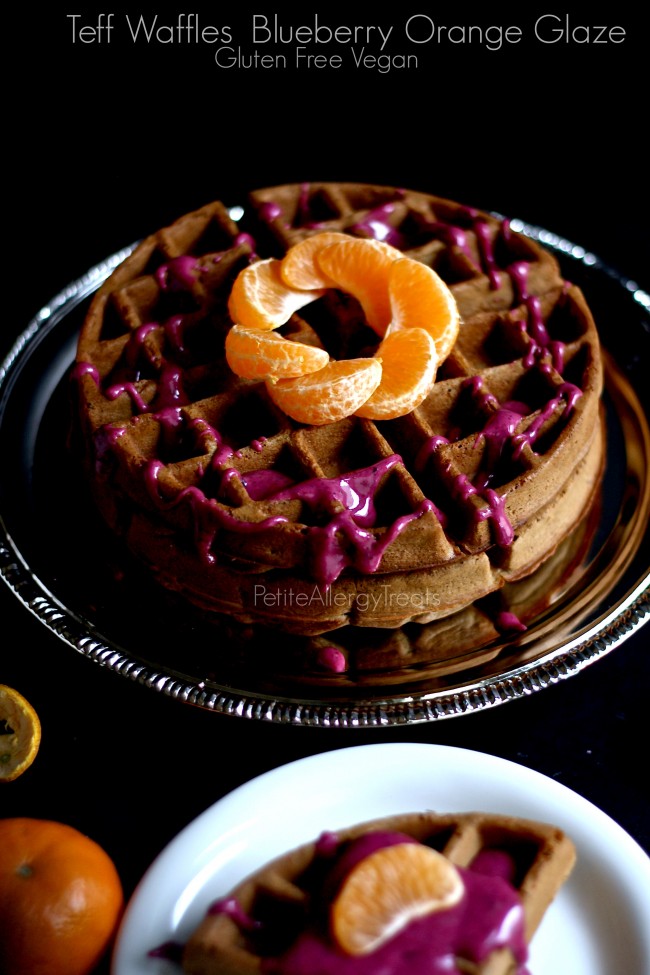 Teff Waffles with Blueberry Orange Glaze (gluten free Vegan)