Change up the breakfast routine with HUGE fluffy flaxseed Gluten Free Vegan Blueberry Muffins. These muffins are egg free bakery style muffins-super tall, and spilling over the edge. You'd never know they were gluten free and gum free!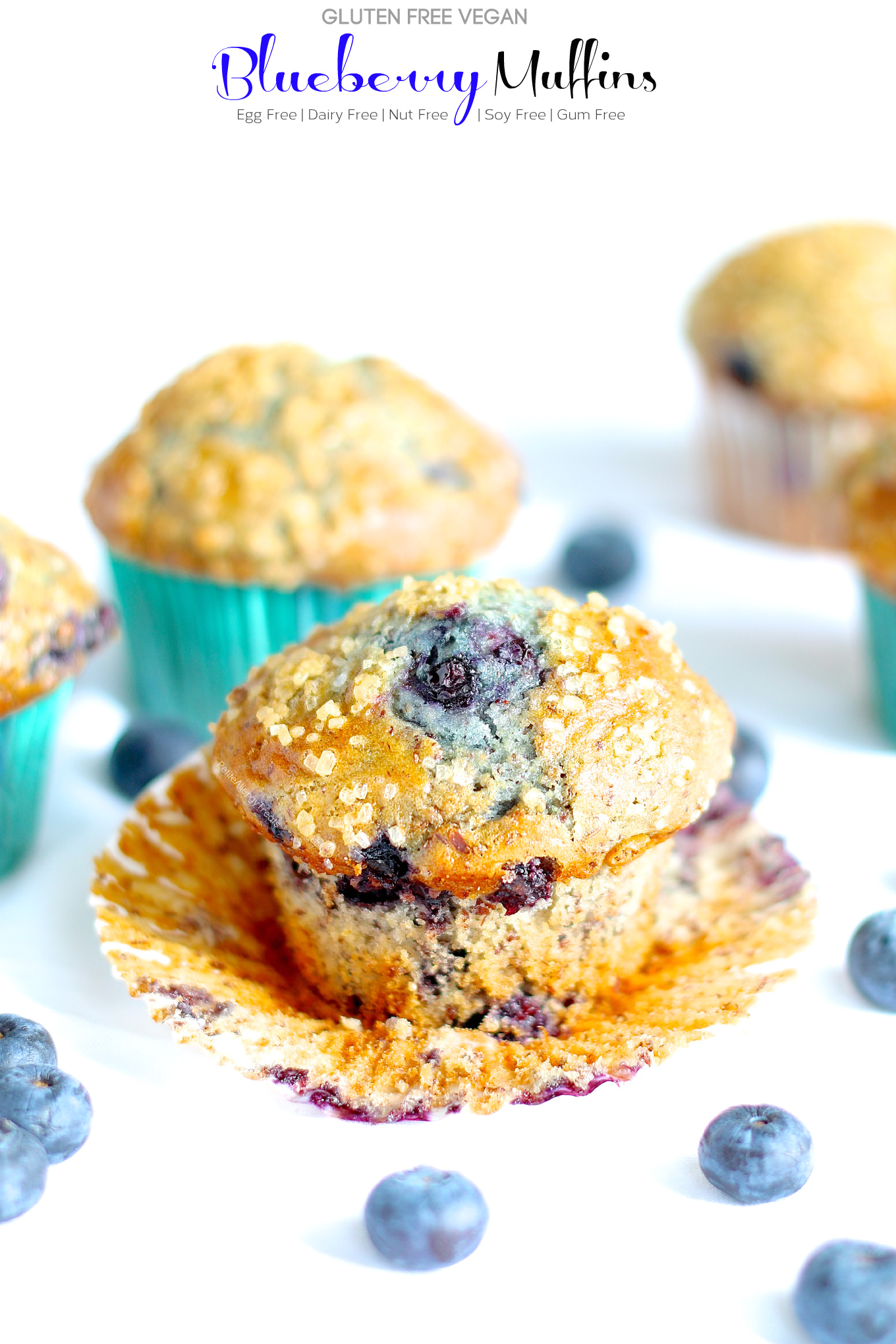 The kids were in a funk with breakfast so I turned the tables. The kids were tired of my GLUTEN FREE BLUEBERRY OAT BARS and I didn't feel like making GLUTEN FREE VEGAN BLUEBERRY CINNAMON ROLLS. But I did decide to try big and beautiful bakery style gluten free blueberry muffins. Why not. And I added a healthy aspect with flaxseed.  So much in fact, I didn't need any guar gum or xanthan gum. These are real looking 'muffin top' blueberry muffins. :p
I laughed a bit since the kids didn't get the muffin top reference. And they had no idea about the Seinfeld episode with Elaine ripping the top off the muffin only to discard the sad stump.
This lead to a bunch of questions about people with a muffin top and good ole YouTube was able to pull up the short clip of Elaine and the muffin top. All this was a good distraction to the obvious time of the school year. The May-Cray-Done attitude.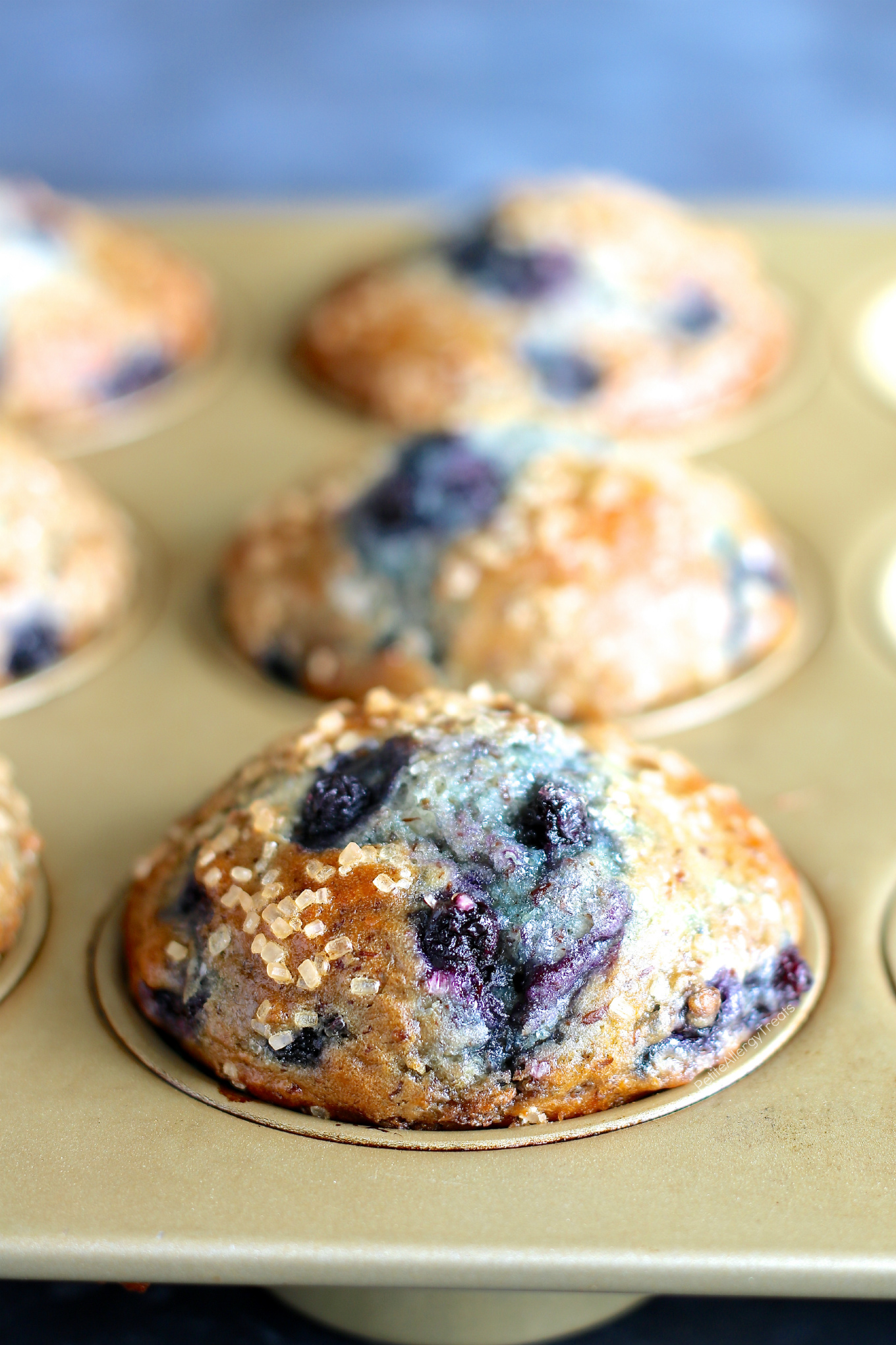 It's funny but May snuck up on us. Probably because we had several snow storms in late April. Just doesn't seem like Spring with inches of fresh snow on the ground. As the end of the school year nears, sheer pandemonium takes hold to all school aged children (and any adults working/volunteering in school).
Yep. The entire school starts to boil over with excitement and daydreams of the last day of school.
Can I just check out now with the rest of them?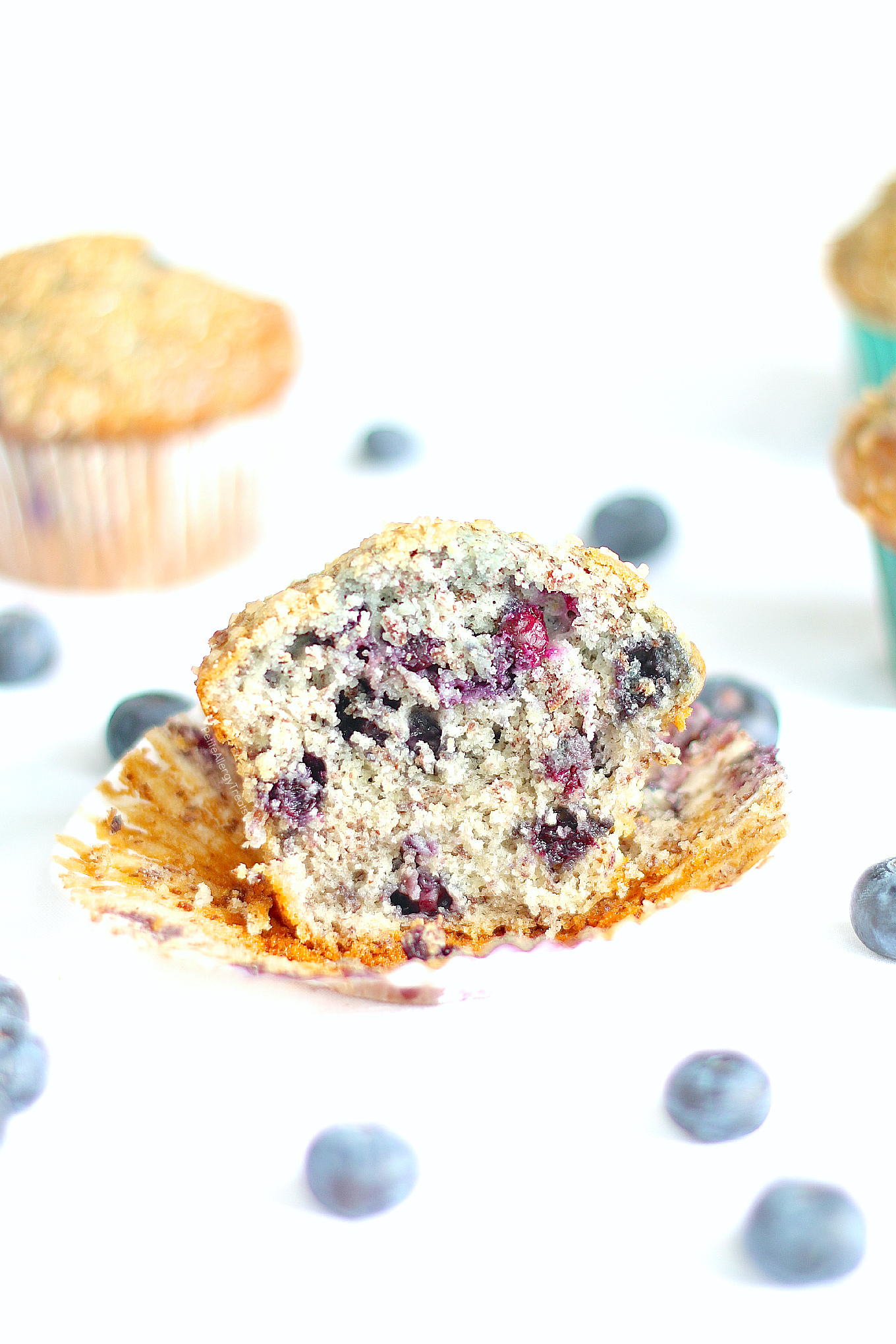 The kids are going cray-cray with bottled up energy and sass! I've been helping at my school cafeteria all year every Monday and Friday. It has been great getting to know all the children grades K3-8th grade. Really. But you can guess, kids are a bit naughty at times.
Throwing food and whining are small everyday things. But the energy. Where do they get the non-stop energy? This time of year it's like the dial has been cranked to high and any little thing is amplified. I am only there two times per week. But man. Teachers are saints.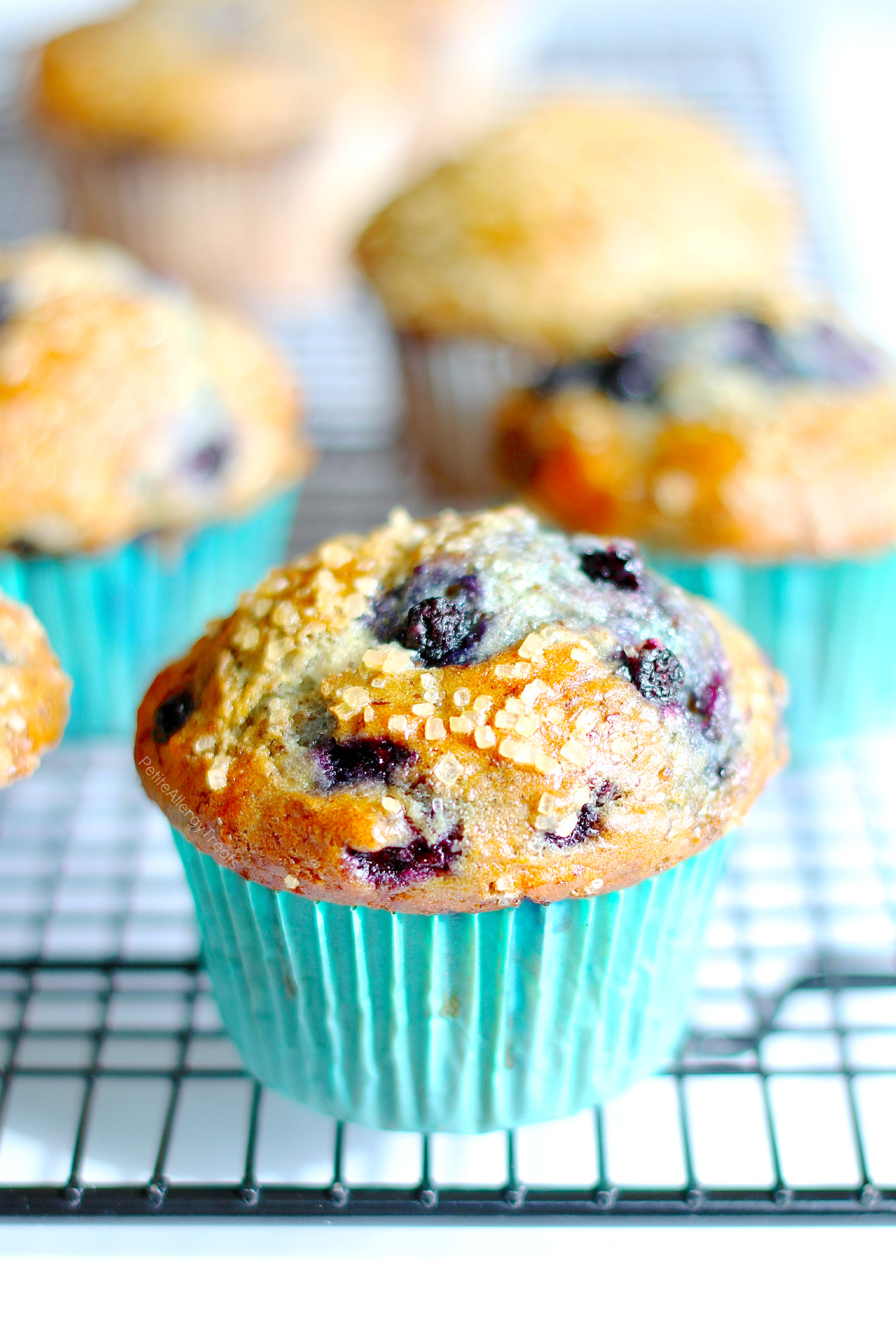 Maybe I'll make them a batch of gluten free vegan blueberry muffins. Lord only knows teachers deserve it!
Enjoy!

Gluten Free Vegan Flaxseed Blueberry Muffins
Author:
Laura @ Petite Allergy Treats
Ingredients
¼ cup ground flaxseed meal
⅓ cup sugar
½ cup dairy free milk of choice (water also works)
3 Tbsp oil (I used avocado oil)
1 tbsp fresh lemon juice
1½ tsp baking powder
¼ tsp baking soda
⅛ tsp salt
¾ cup small frozen blueberries
1½ tsp demerara sugar optional
Instructions
Preheat oven to 375 degree F for at least 15 minutes prior to baking.
In a small bowl, heat dairy free milk of choice in microwave until hot and stir in flaxseed meal. Allow to sit and thicken for 10 minutes.
In another bowl, mix gluten free flour, baking soda, baking powder, sugar and salt. Reserve 1 full Tbsp flour mixture in another small bowl. Coat frozen blueberries in reserved flour mixture
Add oil, lemon juice and thicken flaxseed mixture. Gently fold in coated blueberries to only combine in batter (do not over mix).
Pour batter into a paper lined muffin tin, filling ¾th of the way up. Sprinkle with demerara sugar. Bake for 12 minutes with a foil tent covering muffins (make sure it does not touch the tops)
Remove the foil tent and bake another 8-10 minutes or until toothpick comes out clean in the center.
Follow me for the latest news!
Some other things you may like: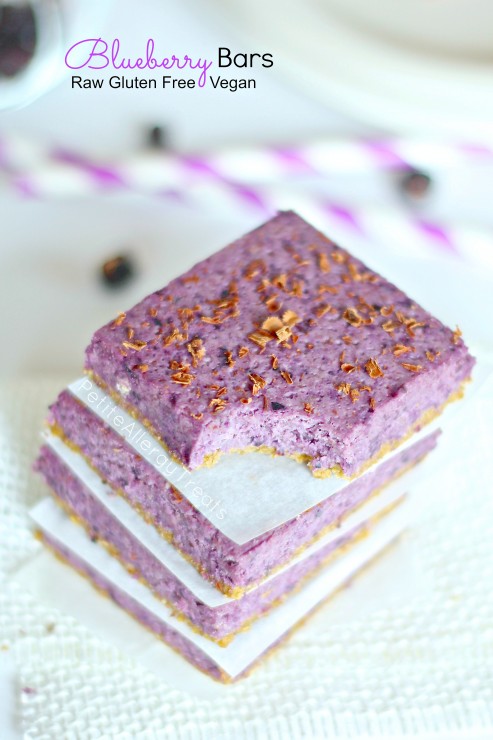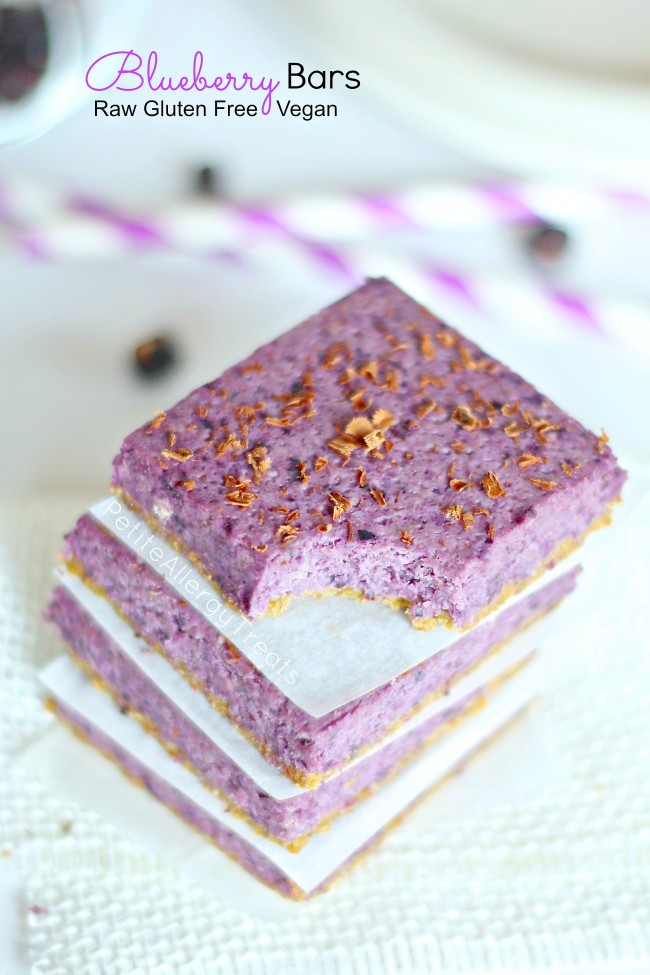 No Bake Blueberry Bars- gluten free, dairy free vegan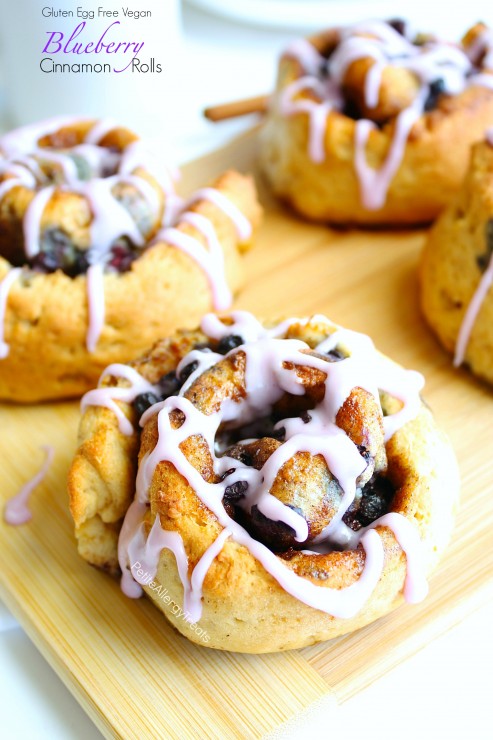 Gluten Free Blueberry Cinnamon Rolls- vegan dairy free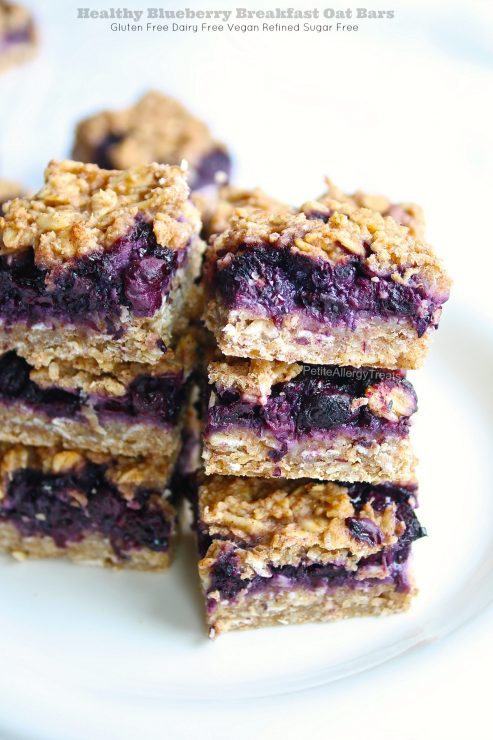 Gluten Free Blueberry Breakfast Oat Bars- no added sugar dairy free Vegan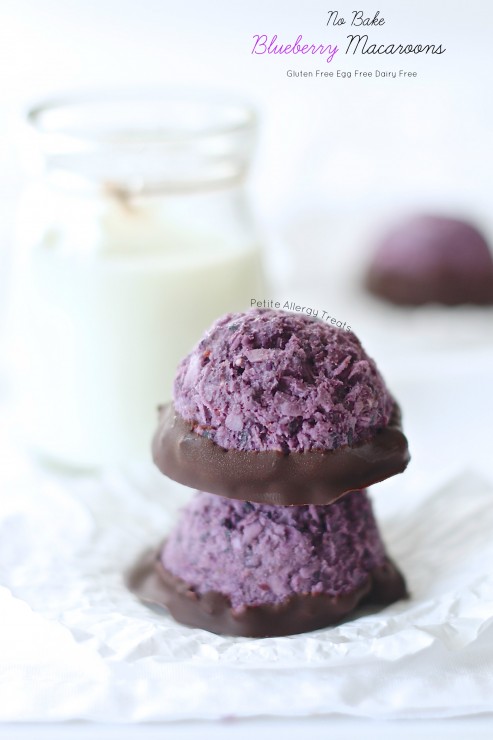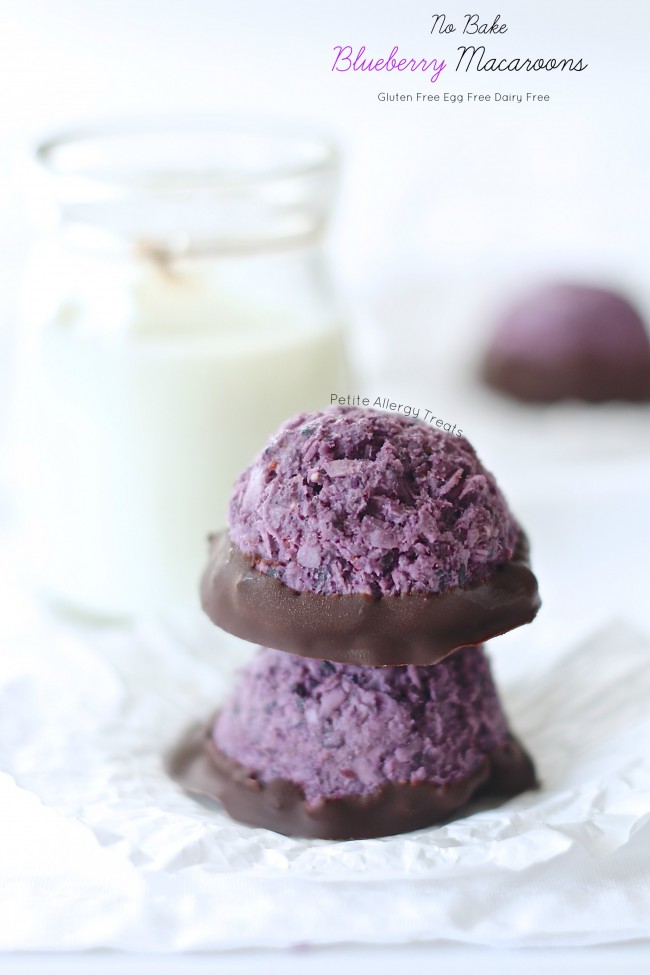 Blueberry Macaroons (egg free gluten free Vegan)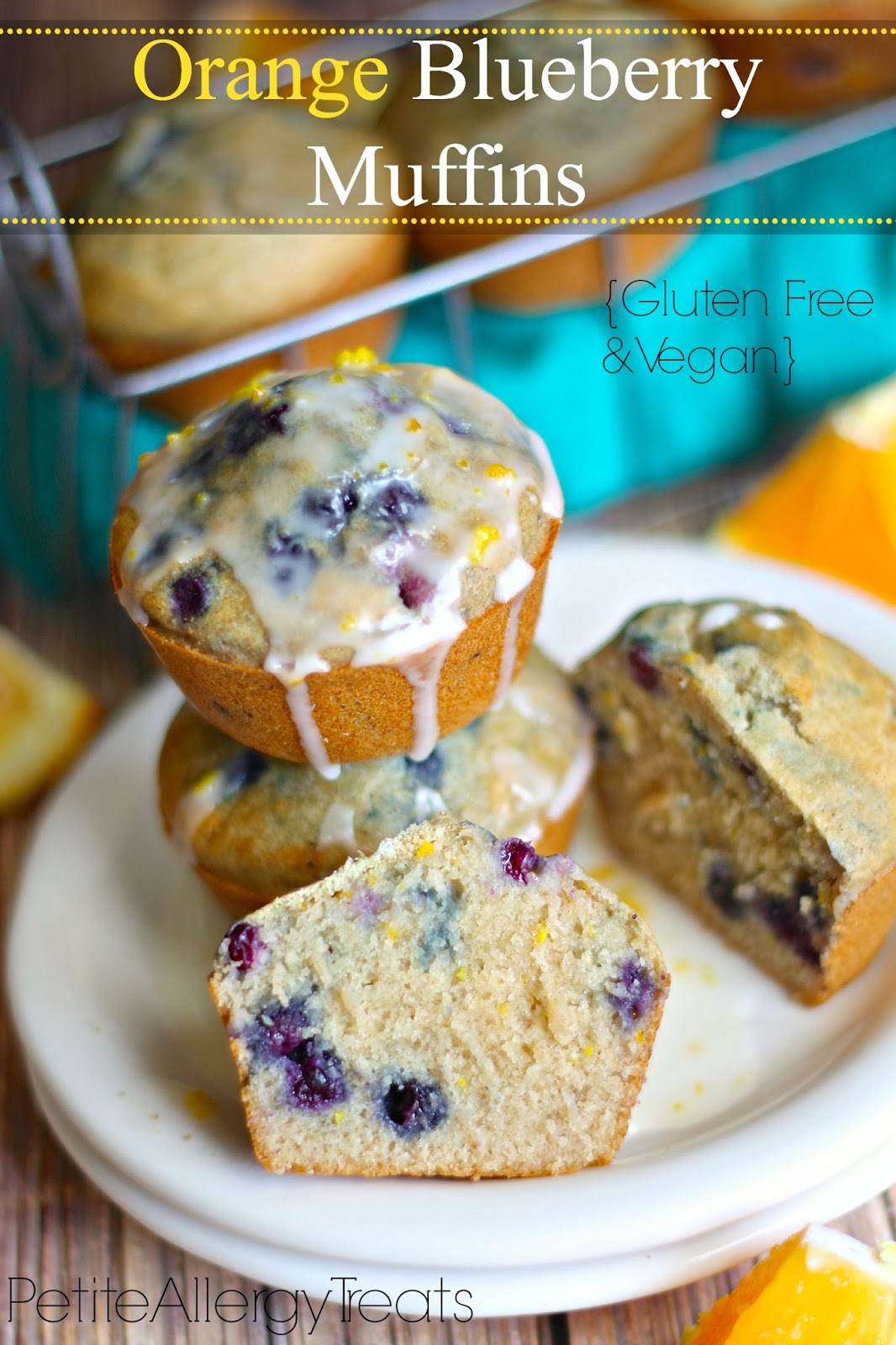 Orange Blueberry Muffins (Gluten Free Vegan)