Silky healthy dairy free fudge. Hard to believe this dairy free fudge Vegan, dye free and even oil free! This healthy dairy free fudge is also gluten free, egg free, soy free and nut free. Sneak a healthy vegetable in place of oil.  Enjoy the declious fudge plain or turn into festive Christmas Reindeer Fudge Pops!
Thank you Enjoy Life Foods for sponsoring this post! #BakeFreely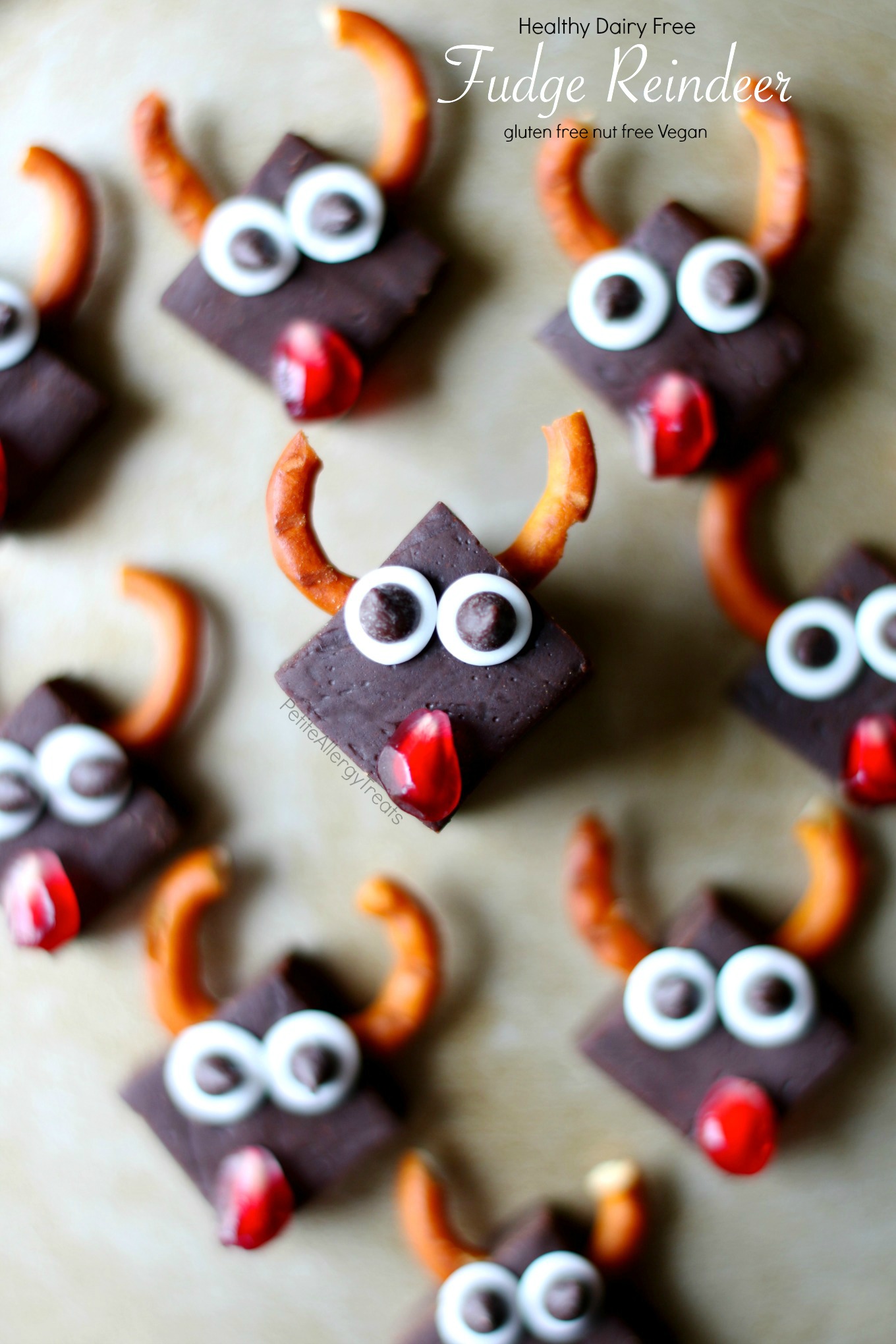 *Dreaming about Chocolate Fudge*… You beautiful luscious chocolate candy…Oh, how I love and miss you. If only you had been made pure; dairy free and soy free with no risk of cross-contamination of peanuts or tree nuts. *sigh* If only such a dairy free fudge existed… (Since we're dreaming why not make it a healthy dairy free fudge in reindeer form to match the holiday?)
Sorry about that, just dreaming out loud about a food allergy friendly chocolate creation. This has become a dream come true.
I'm talking about healthy-and-fudge together. But not just healthy fudge. No. This healthy fudge is dairy free. and gluten free. and egg free. and nut free. and soy free…. in other words *very* Food Allergy Friendly too. You expected all of this from me, right? Riiight.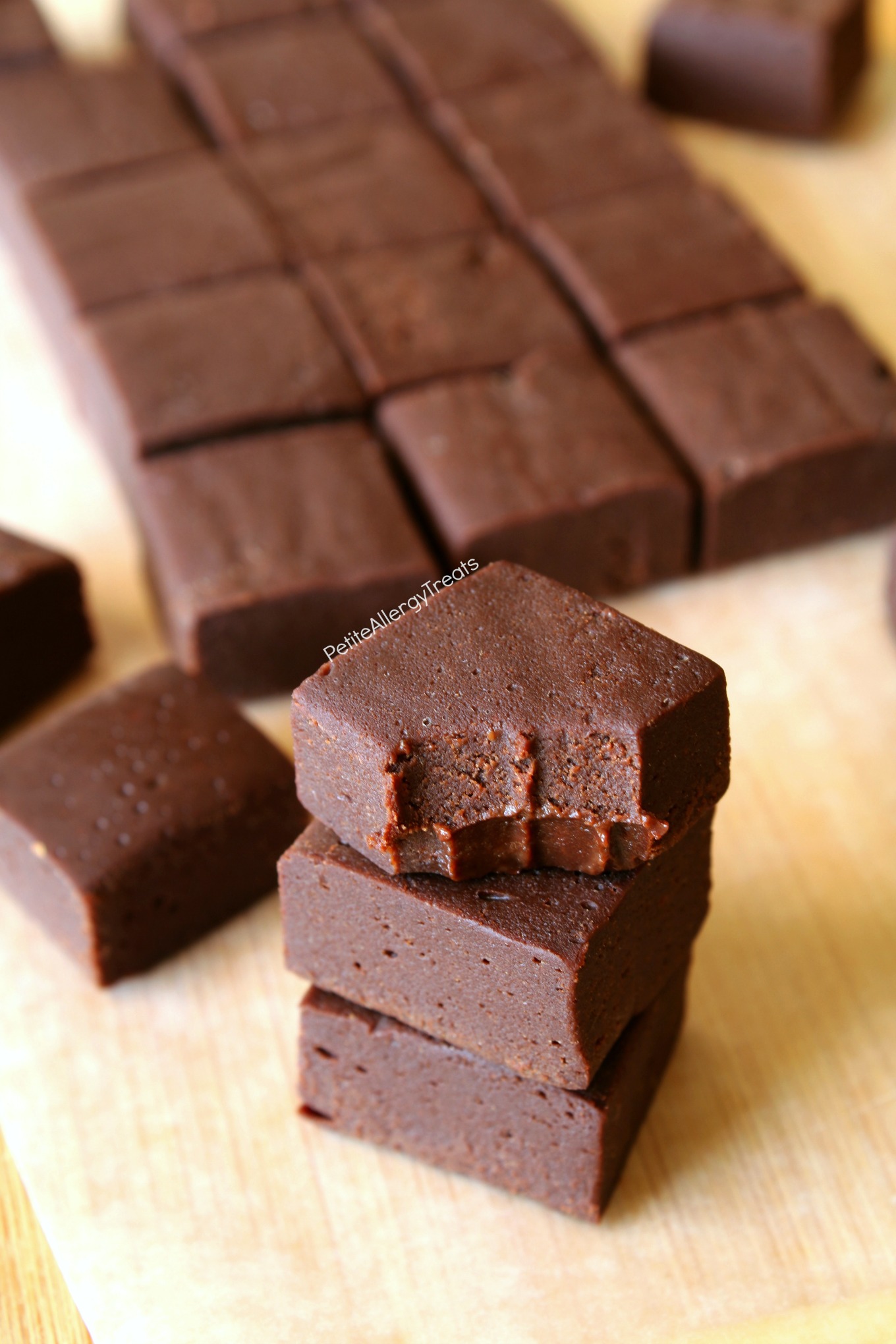 But wait.
I didn't mention where the healthy (or healthier) part(s) comes in. Resist scrolling down to the recipe… These adorable reindeer fudge originates from a combination of love for all things: cute, involves chocolate and my favorite game ever—FOOL YOUR CHILDREN INTO EATING VEGGIES.  I love this game. Don't you?  The healthy part of the fudge is a vegetable.
STOP.  Just wait. Don't scroll down yet.
There's more.
On top of being loaded with veggies, let me tell you what is NOT in here: NO added oil. And you know what else isn't in here? Cross-contamination residue. Enjoy these delicious healthy dairy free fudge reindeer, created using Enjoy Life Food's Brownie Mix and Semi Sweet Chocolate Chips.
If you haven't heard of Enjoy Life Foods yet, they have dedicated facilities free of the Top 8 Food Allergens. Entire production lines and facilities are wheat free/gluten free, dairy free, soy free, peanut free, tree nut free and shellfish/seafood free. And get this, other allergens like potato, sesame and sulphites are also banned from all Enjoy Life Food's products.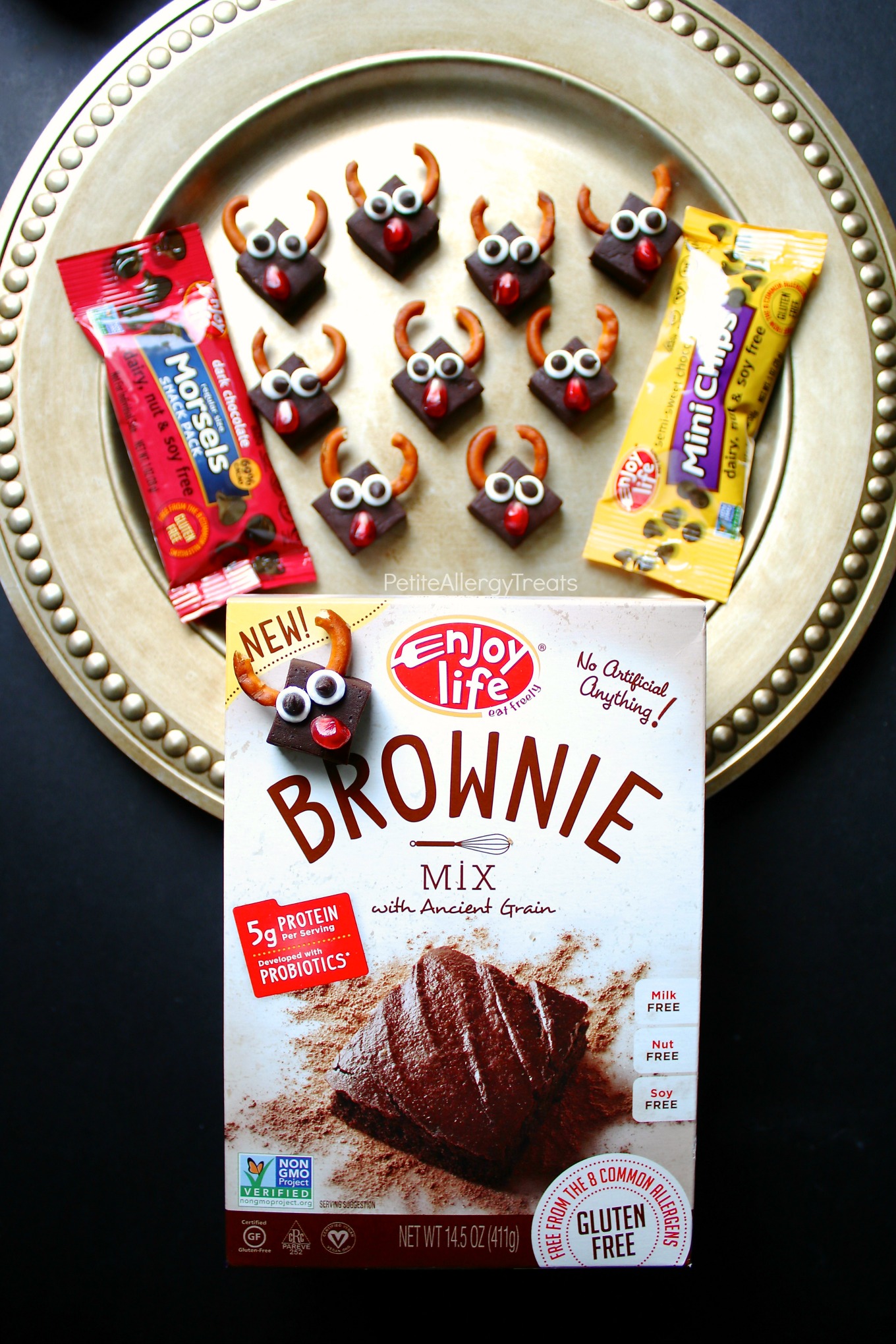 So I've spilled this dairy free fudge was made with the brownie mix.  The healthy parts are this… Each serving size of mix includes 5 grams of protein and whole gluten free ancient grains.  The other healthy part is from not being able to follow directions… 😀
Instead of using oil,
I chose: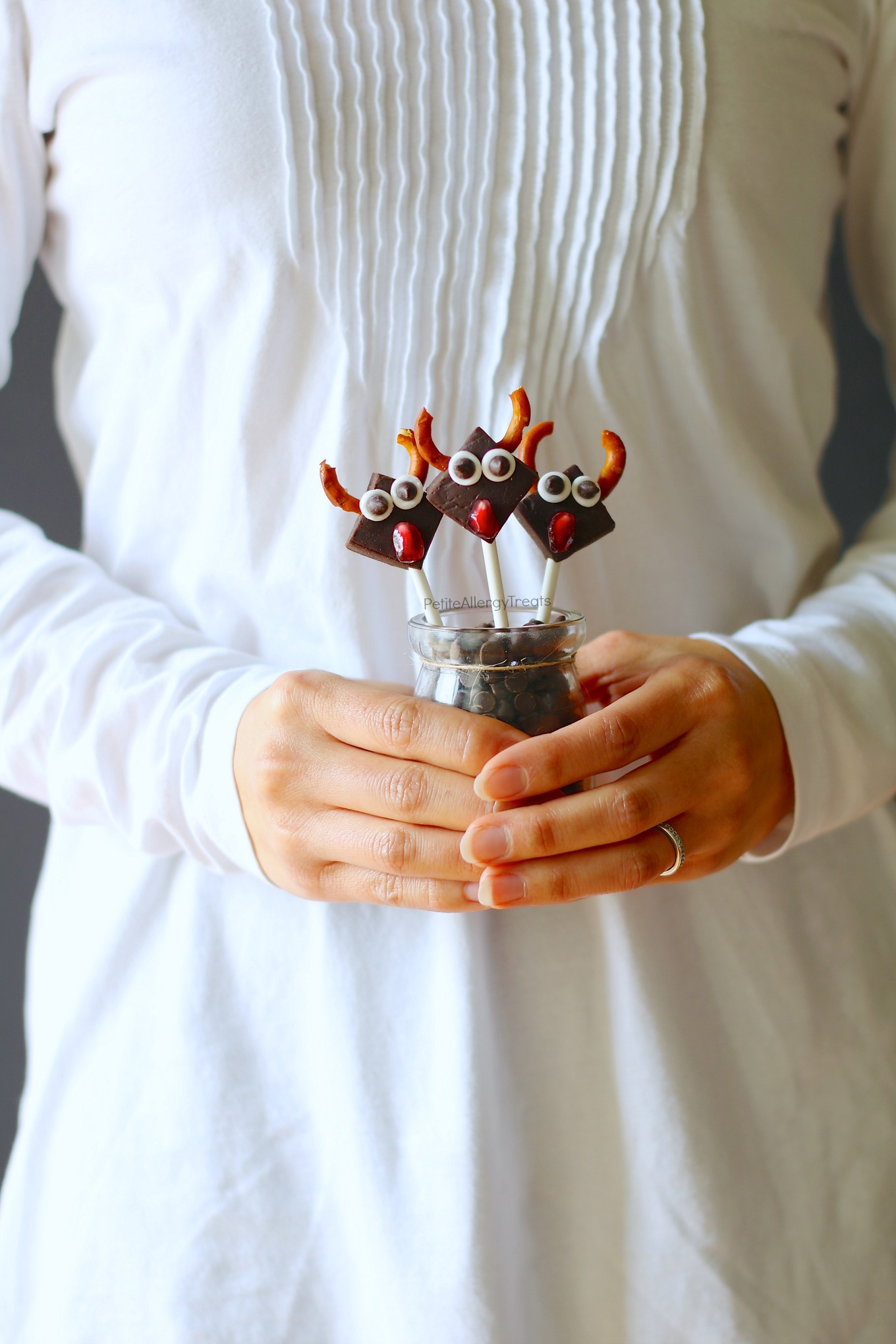 PUMPKIN PUREE!
Yep.
You'd never know it's there. Don't worry if you're not in love with pumpkin spice. None of that in here. Just plan unadulterated healthy pumpkin. Pumpkin can get a bad rep with all the craze for pumpkin spice everything. That's not the real pumpkin. Pumpkin spice is the movie star version of pumpkin, expected to take on high calorie recipe roles and be the talk of the season. Leave the spice out and pumpkin is just a plain squash. If you aren't a pumpkin puree fan or are allergic to pumpkin you could swap sweet potato or even butternut squash.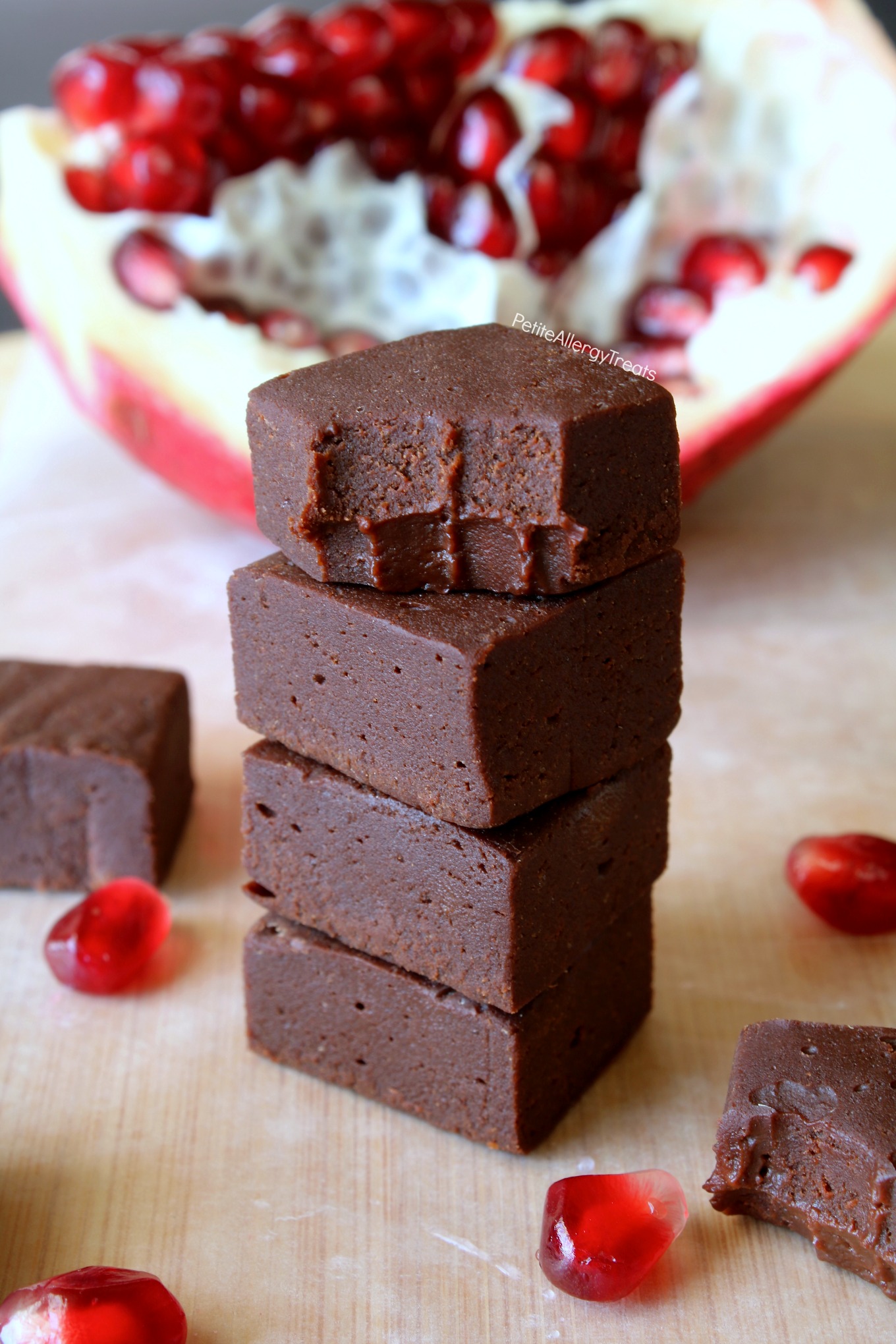 Since we're in the holiday season, I've dressed my dairy free fudge up as Reindeer. Still loving Rudolph… do you remember my gluten free Vegan REINDEER GINGERSNAP COOKIES?  So cute. Just like the other reindeer, my reindeer fudge pops are made without artificial dye. The bright red nose is a pomegranate seed. My favorite fruit. 😀
Don't let the fresh pomegranate scare you.  If you've never opened a pomegranate before it's pretty simple. Snip the top and bottom with a knife and quarter the skin (don't cut all the way through for this part). Fill a large bowl with water and submerge the whole pomegranate. Break the pomegranate quarters apart underwater.  Do this for 2 reasons.
Your clothes won't get stained by splattering seeds.
The pomegranate seeds will sink to the bottom and the flesh will float.  Natural and easy separation.
See?  Now you'll be eating pomegranates all the time.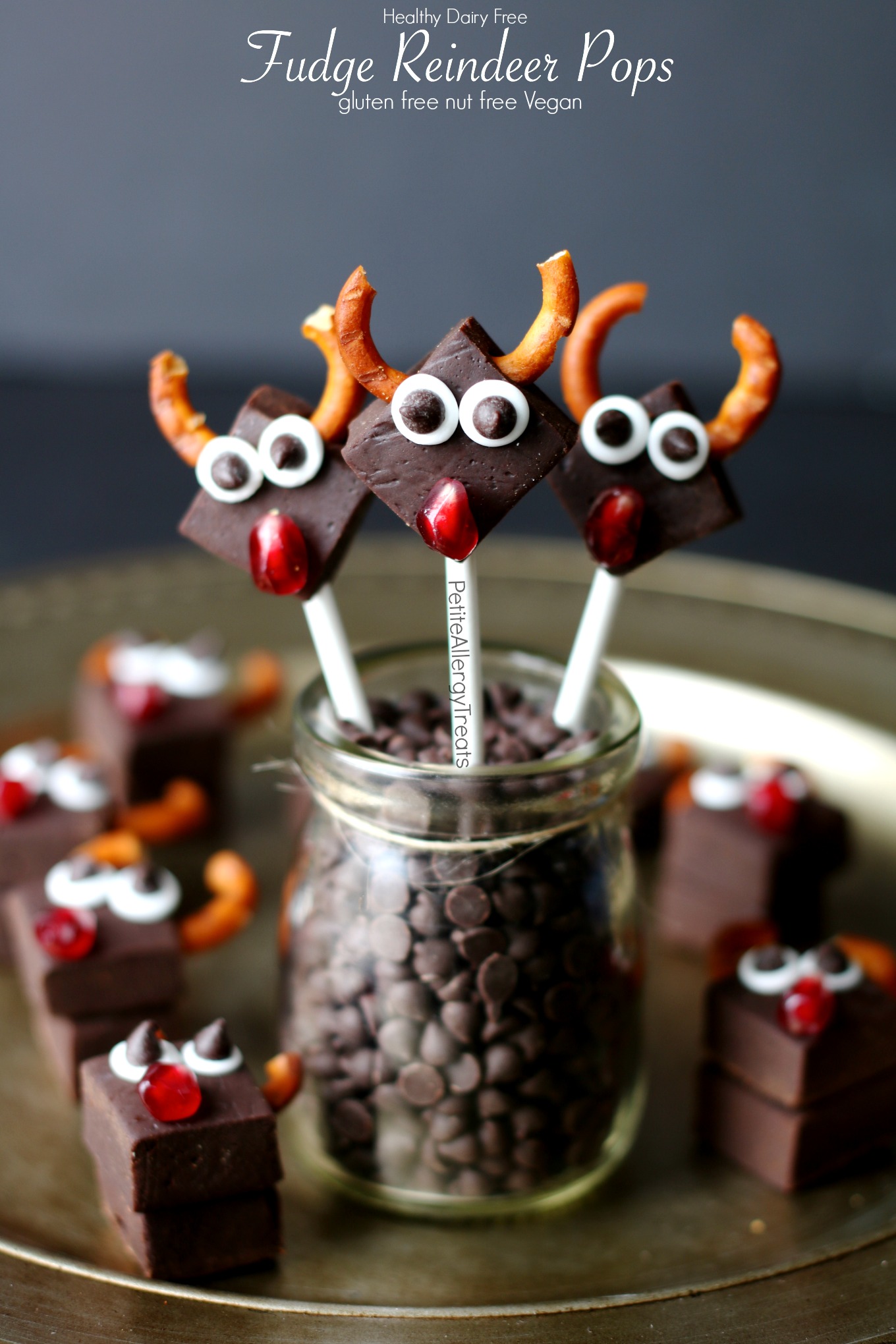 Can you make this reindeer fudge even cuter?!  Yep. Turn the reindeer into Reindeer Fudge Pops with the easy addition of lollipop sticks.
Enjoy!!
(Annnd if you love gluten free vegan brownies, I think you'd love a Skillet Peppermint Vegan Brownie (free of the top 8 allergens) from Taylor at Food Faith Fitness )

Healthy Dairy Free Fudge Reindeer
Author:
Laura @ Petite Allergy Treats
Ingredients
For Reindeer Decoration
Instructions
Melt half of chocolate in a microwave safe bowl or double boiler and mix until smooth. Add remaining chocolate and stir until all is melted and smooth. Set aside.
Heat water and pumpkin puree in a large microwave safe bowl until boiling. Carefully mix in brownie mix. Stir until large lumps are worked out. Add melted chocolate and mix until a smooth dough like batter forms.
Press dough evenly into a 8x8 pan lined with parchment paper. Move to the freezer until firm (1-2 hours)
Cut into squares. Enjoy now or decorate as reindeer.
Reindeer assembly
Break round pretzels in half for antlers and insert on the corners of the fudge.
Secure the eyes and pomegranate nose with a little dab of melted chocolate.
Add lollipop sticks for Fudge Pops or enjoy as it.
SHARE with your friends!
Disclosure: This post has been sponsored by Enjoy Life Foods.  All opinions are mine alone.  Thank you for allowing me to continue working with brands that meet our food allergy needs!  For more about Enjoy Life Foods be sure to follow them for the latest news on  Facebook and Twitter
Follow me for the latest news!
Some other thing you may like: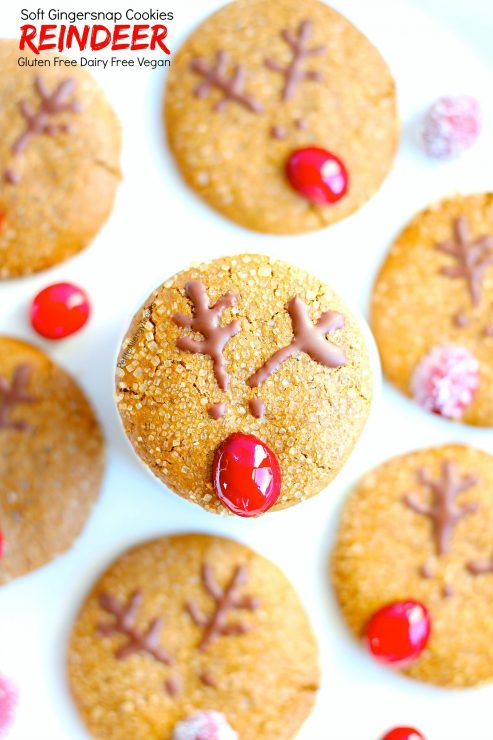 Gluten Free Reindeer Soft Gingersnap Cookies (Vegan)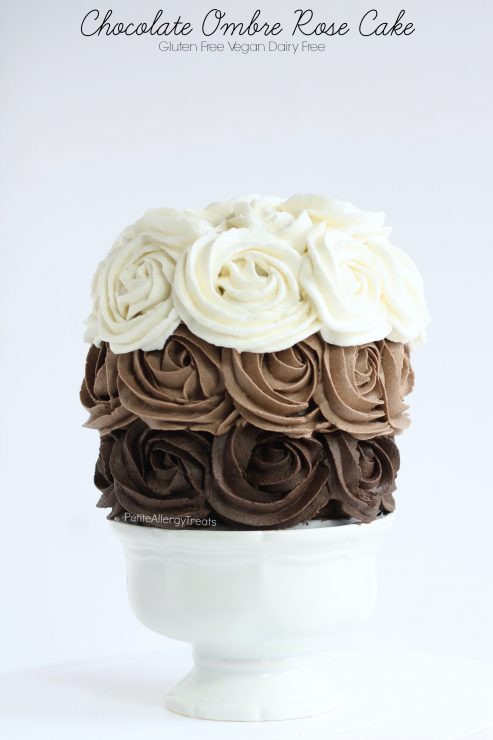 Gluten Free Vegan Chocolate Cake (Dairy Free)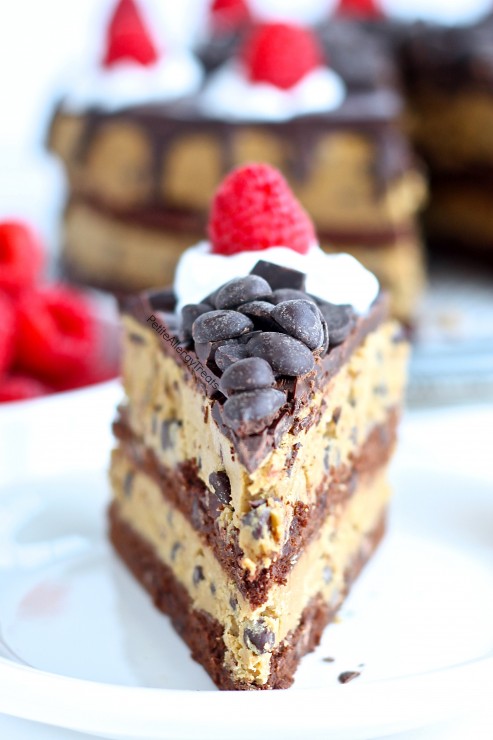 Gluten Free Cookie Dough Brownie Cake (Vegan)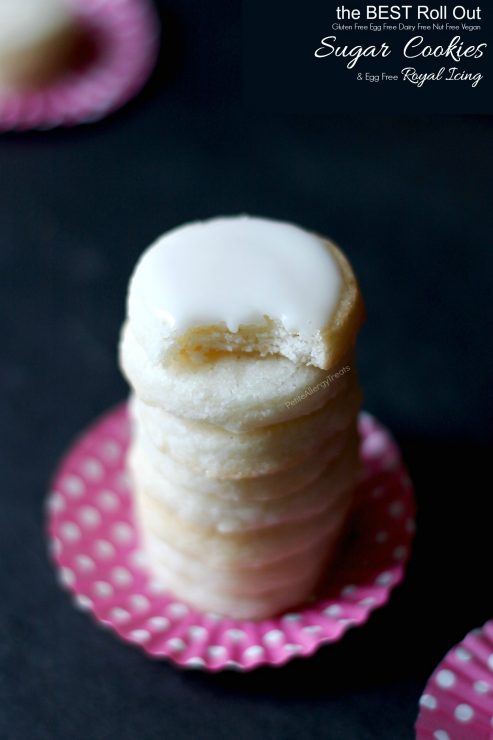 Gluten Free Sugar Cookies (Vegan)– egg free dairy free