Create special memories by making your own Gluten Free Vegan Gingerbread House with egg free royal icing.  Christmas and holiday traditions often involve gingerbread houses.  This gluten free vegan gingerbread is not only simple but also has an egg free royal icing.  Create an allergy friendly gingerbread house free of the top 8 food allergens making it: peanut free, tree nut free, dairy free, egg free, soy free and shellfish/seafood free.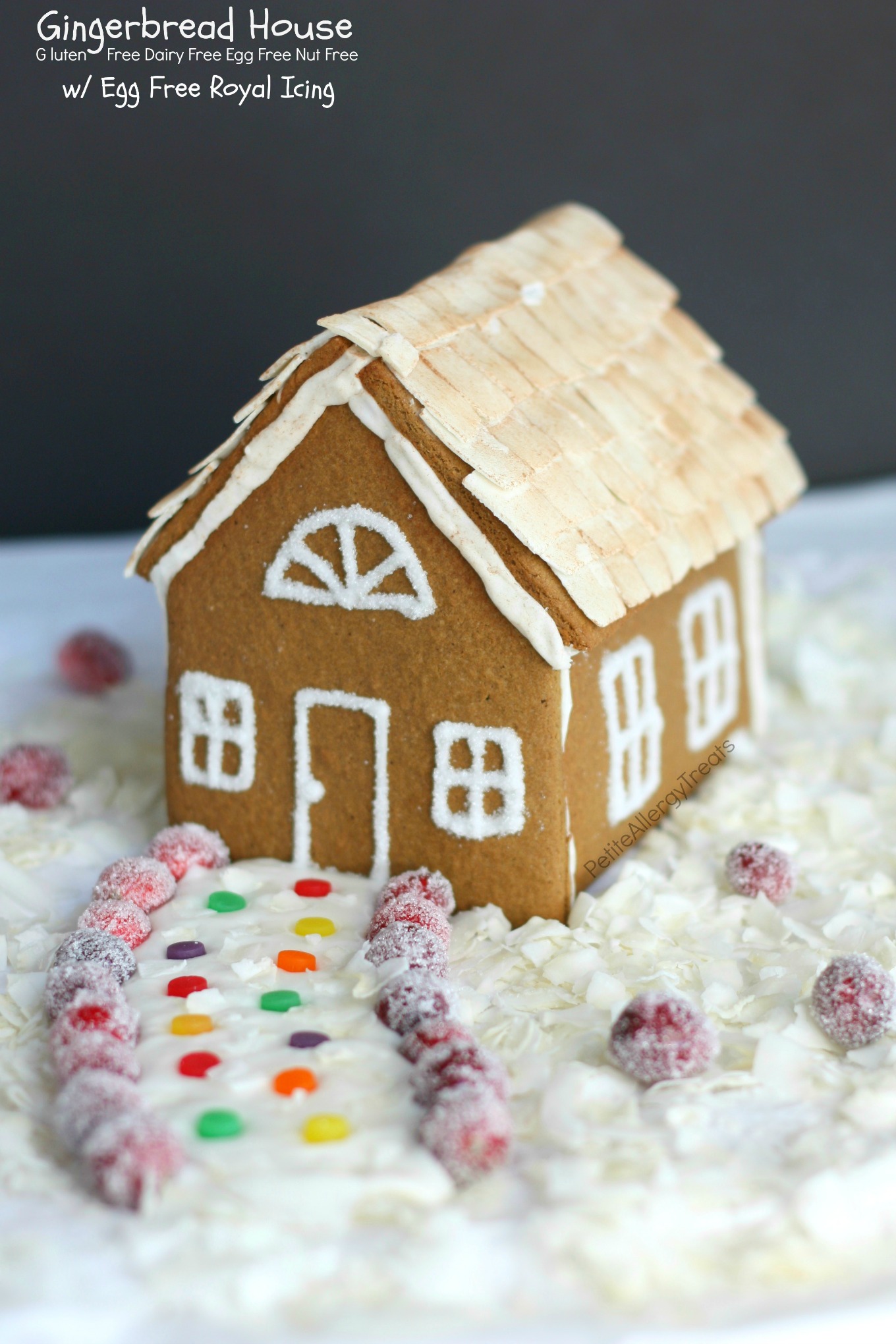 The smell of real gingerbread around the holidays brings back memories.  Christmas traditions are such a wonderful way recreate some of our best childhood memories.  
Gingersnap cookies
(or anything gingerbread) makes me think of building houses with thick frosting and then covering every inch with candy.
Chances are, you're familiar with the children's story Hansel and Gretel.  They were lost in the woods after their bread crumb trail disappeared and instead of finding their way back home, they found a house made of gingerbread and candy.  That story was forever on my mind as a child with all those detailed descriptions of the gingerbread, decorated with an abundance of colorful candies and sweet smelling treats.  Actually, anything to do with candy or food usually was… early signs of being a future foodie, no?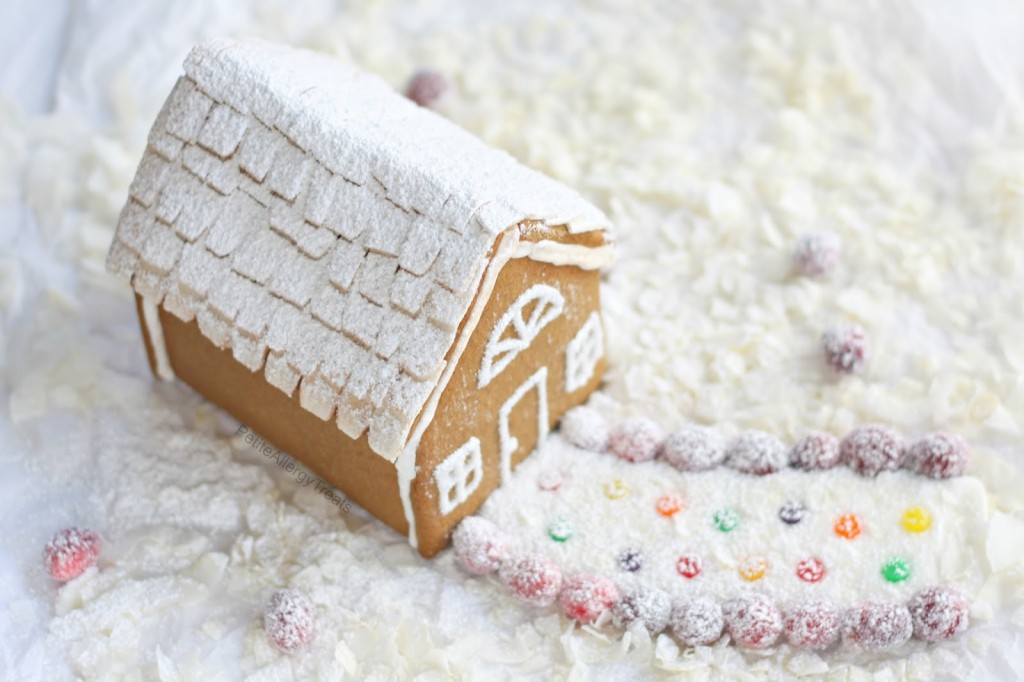 Every year the story of Hansel Gretel became a reality, when we'd make gingerbread houses for Christmas.  My mom never baked so we'd always buy the kit from the store and then tons of extra candy for decorations.  It was messy kid crafting at its best.  I loved building the house from the ground up (literally) and then smashing it to bite size pieces to enjoy. 😀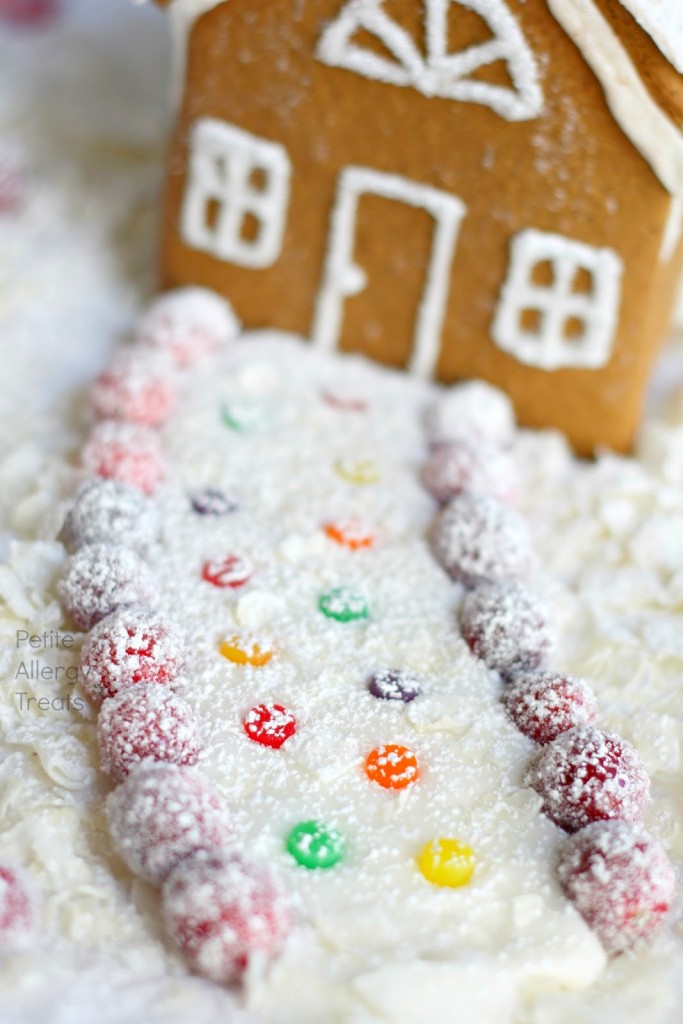 Traditions and food allergies tend to be an oxymoron.  And let's be honest.  There is nothing traditional about a gluten free vegan gingerbread house made dairy free with egg free royal icing.  Am I right? Right.
BUT
I'm thankful I can continue that tradition I thought we'd lost with all of our food allergies.  The boys were ecstatic they could safely create their own house and top it off with literally 70 pieces of candy.  I'm pretty sure at least 20 pieces fell off within minutes of decorating due to the sheer density of the candy on the roof.  I have to say,  I was really impressed house didn't cave under the weight!  That just shows the strength of this gluten free flour.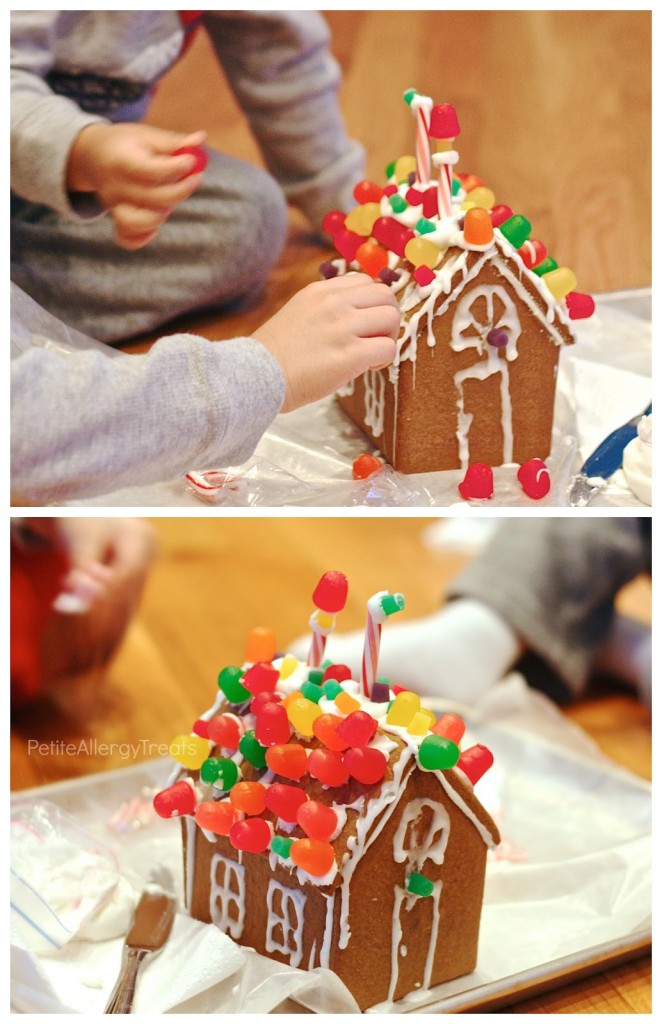 I typically use my own whole grain gluten free flour mixes but I'm busy just like the rest of you and I run out, and don't have time to mix my own.  I put Bob's Red Mill Gluten Free 1-to-1 Baking Flour to the test with these gingerbread houses.
If you're newer to gluten free baking, or baking for a family member with a gluten sensitivity, this could be your answer for flour.  Bob's Red Mill Gluten Free Flour makes it simple to transform a traditional wheat recipe to gluten free.  Just use your favorite recipe and substitute gluten free flour for the wheat.  (Just be sure to clean work surfaces and measuring cups to reduce the chances of cross-contamination if baking you're regular wheat treats too.)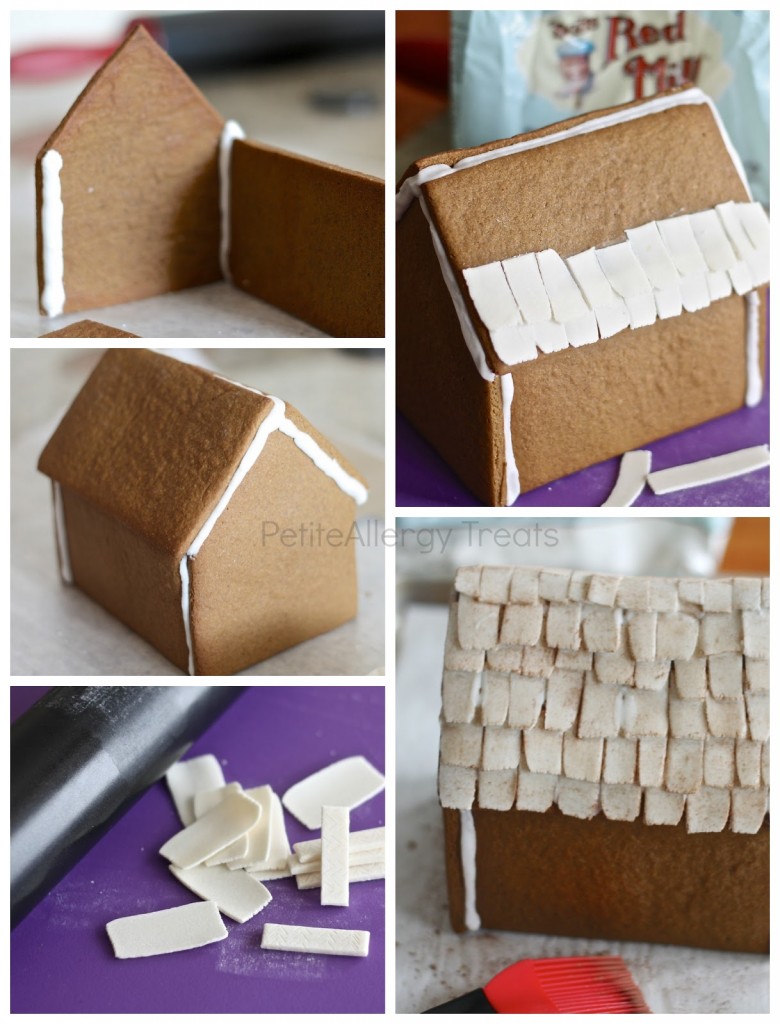 What I really like about this mix is how it uses sorghum, brown rice flour, potato starch, tapioca starch along with some sweet rice flour for balance.  The addition of whole grain sorghum and a touch of xanthan gum is where this mix gets its distinction.  The combo creates chewy cookies and still keeps breads light and springy.  Sorghum really is the key.  I love how it puffs up when baked.  The texture reminds me of wheat but also mimics that beautiful brown color you want and expect when baking a batch of cookies.  The texture is one thing but I appreciate the extra protein sorghum provides.  It's so light and durable, which makes it perfect for making cakes, cookie, brownies or even a gingerbread house.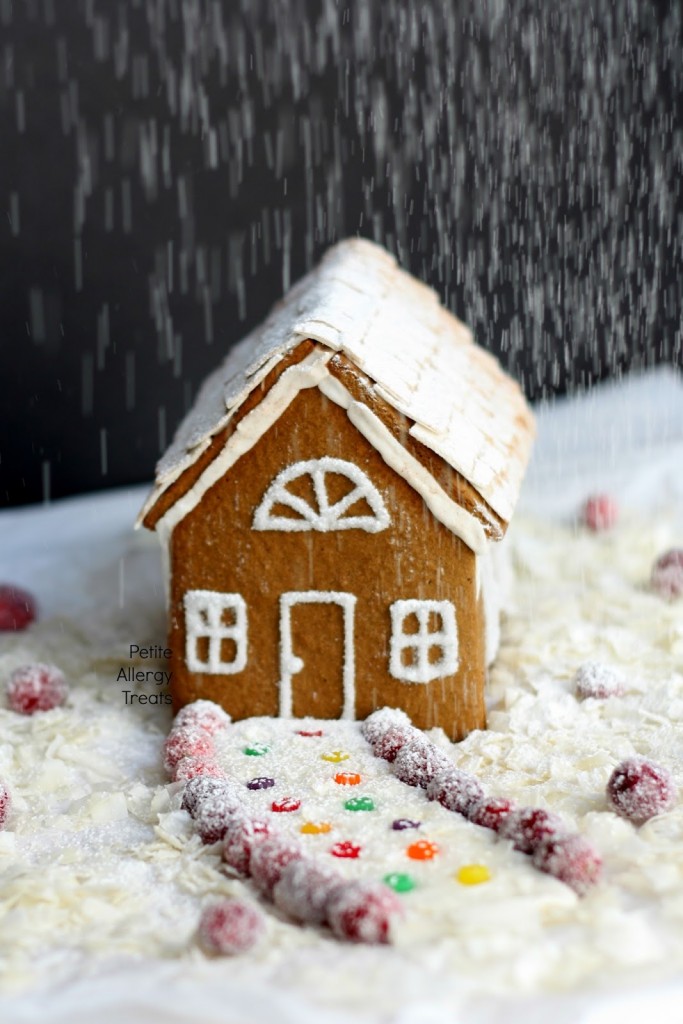 This house was surprisingly simple to build.  Just mix the flour with all the sugar and spices, roll and cut your desired shapes.  (Think out side the box and create trees, animals and of course gingerbread men and women.)
I ended up making a few different sized houses.  I bought a cutter set from the craft store but found it too large for the kids to decorate.  I figured they'd each want their own to decorate and thought it best to downsize a bit.
1 Miniture Gingerbread House
Front/Back– 3.75 inch length x 4.75 inch height
Side– 4.5 inch length x 2 3/4 inch height
Roof*– 5 inch length x 3 inch height
That darn roof… I made it a little too short length wise.  It was too short to help hide the front frosting.  The cute Christmas lights I made out of candy and thread didn't have extra roof to attach to, so I didn't use them.  🙁  Probably would have been better with a 6.5 inch length.  Oh well, next year…I decided to go for a traditional cedar shake roof created by pieces of gum rolled out and cut to size.  I even dusted it with cocoa powder so it wasn't blindingly white.The egg free royal icing is really just extra thick powdered sugar glaze made from a little milk or water.  It was thick and cement like but still looked and tasted like a glue-type egg based royal icing.  Squeeze the frosting onto the borders of the cookies and push the keep the house pieces together.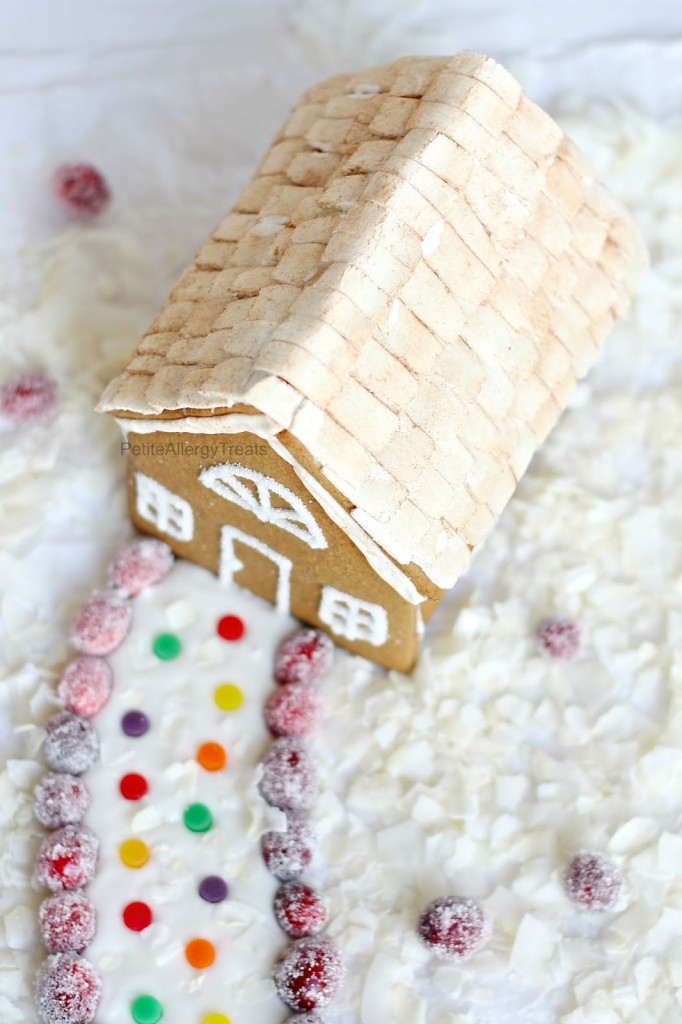 Feel free to get creative with the house shape and design.  I think we'll make Star Wars themed village next year if I can find the right cookie cutters using my gluten free egg free sugar cookie recipe.
Gluten Free Vegan Gingerbread House + Egg Free-Royal Icing
Author:
Laura @ Petite Allergy Treats
Ingredients
Gingerbread Dough (makes about 2 mini gingerbread houses)
3¼ cup Bob's Red Mill 1-to-1 Gluten Free Flour
⅓ cup + 2 T vegetable shortening
¼ cup + 2 T molasses
½ cup dairy free milk
1 cup sugar
1 tsp baking powder
¾ tsp ground cinnamon
¾ tsp ground cloves
1¾ tsp ground ginger
Egg Free Royal Icing
1- 2lb bag powdered sugar
½ cup dairy free milk or water
Instructions
Gingerbread dough
Combine shortening, molasses, sugar, milk, and spices in bowl.  Mix by hand or with a mixer until ingredients are well combined and sugar is dissolved.
Add baking powder and gradually add all of the flour while constantly mixing.  The dough will turn from sticky to stiff by the time all flour is added.  Continue to stir/mix until all the flour is incorporated.
Dough should be firm and pliable.  Roll out to ⅛ inch thickness parchment paper.  Cut into shapes and peel away excess dough- do not move the dough or else the shape will be distorted. (It may seem too thin but the dough will puff up while being baked)
Bake at 350 degrees for 10-13 minutes.   Look for the edges to turn golden brown and the center will appear dry to touch.  Allow to full cool before moving or assembling. (You can make it in advance to allow the cookies to dry out)
Royal Icing
Pour powdered sugar into a blender or large food processor.  Mix until smooth, 1-2 minutes.  Scrape down sides and mix an additional 1-2 minutes.  Icing will be very thick.
Pour a portion of the icing in a heavy duty ziplock bag.  Seal and cut a small hole on one of the corners to pipe frosting/glue for house assembly.
Use the same icing for decorating icicles and designs; add a little water to make it thin enough to create designs but not too thin or else it will run.
House Assembly
Pipe a thick line of icing on the back borders of the cutouts.  Start with a front and side piece.  Firmly press all pieces making sure there is enough frosting to cover gaps.  Repeat with other pieces.
Allow to dry at least 2-4 hours before moving.
Decorate however you choose and have fun!  I used my Sparkling Cranberries to add some beautiful details.
I was selected for this opportunity as a member of Clever Girls Collective and the content and opinions expressed here are all my own.
Follow me for the latest news!
Some other things you may like: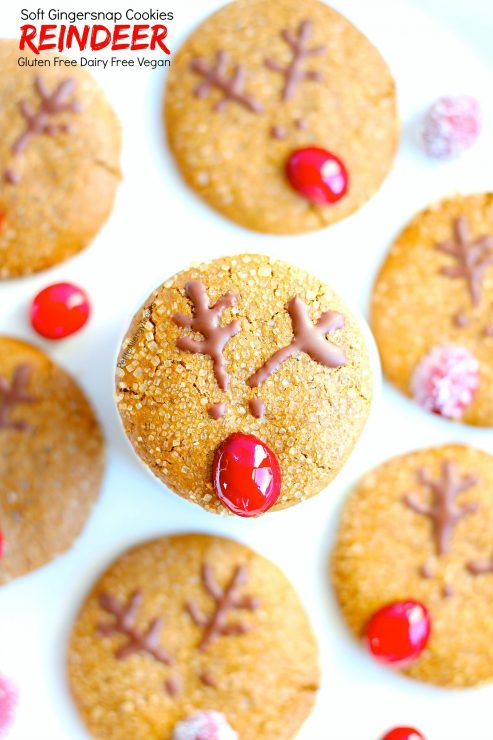 Gluten Free Reindeer Soft Gingersnap Cookies (Vegan)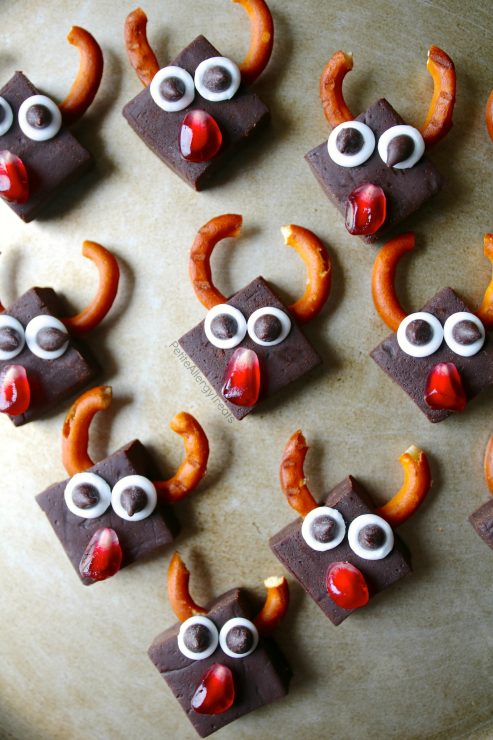 Gluten Free Reindeer Soft Gingersnap Cookies (Vegan)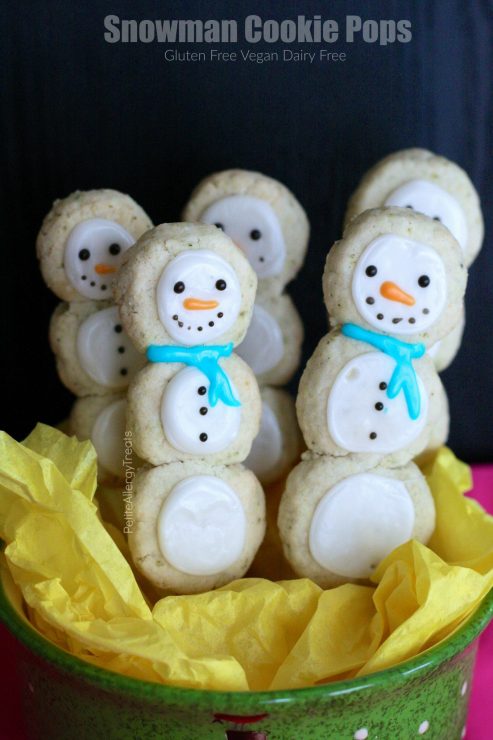 Snowman Cookie Pops (Gluten Free and Vegan)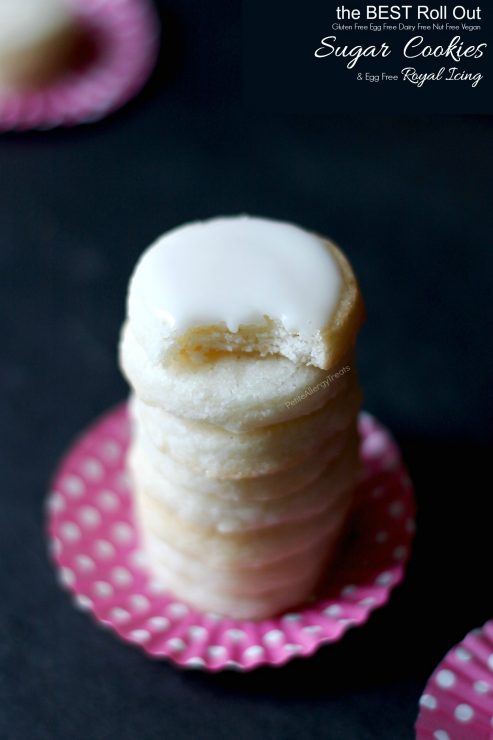 Gluten Free Sugar Cookies (Vegan)– egg free free of the top 8 food allergens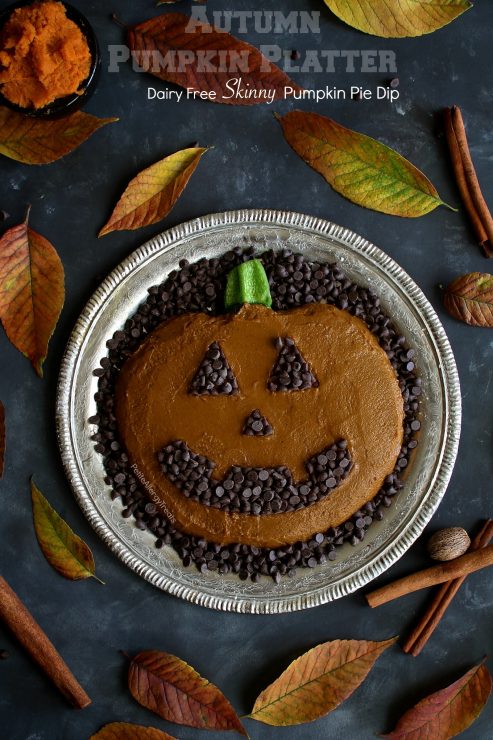 Dairy Free Skinny Pumpkin Pie Dip