Delicious Vegan Gluten Free Blueberry Cinnamon Rolls!  You'll love these food allergy friendly sweet yeasted rolls that burst with real blueberries.  These breakfast treats are egg free, dairy free, soy free, nut free and food allergy friendly.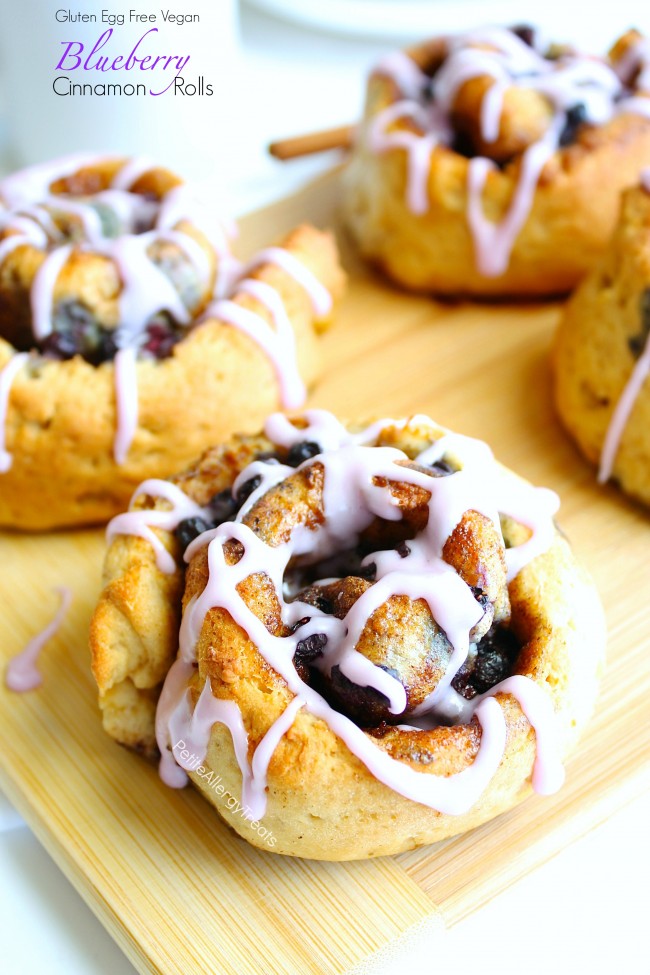 Life comes at you quick… or so they say.  Things have been changing (in a good way) at lighting speed lately. Spring Break is officially over and we can slow down a bit and enjoy one of these sweet gluten free blueberry cinnamon rolls.  Last week was fun and exhausting with a stay-cation.    I had great things planned for the boys, including new foods to try.  With the recent sunflower allergy now gone, we are trying new foods left and right with the sky as the limit.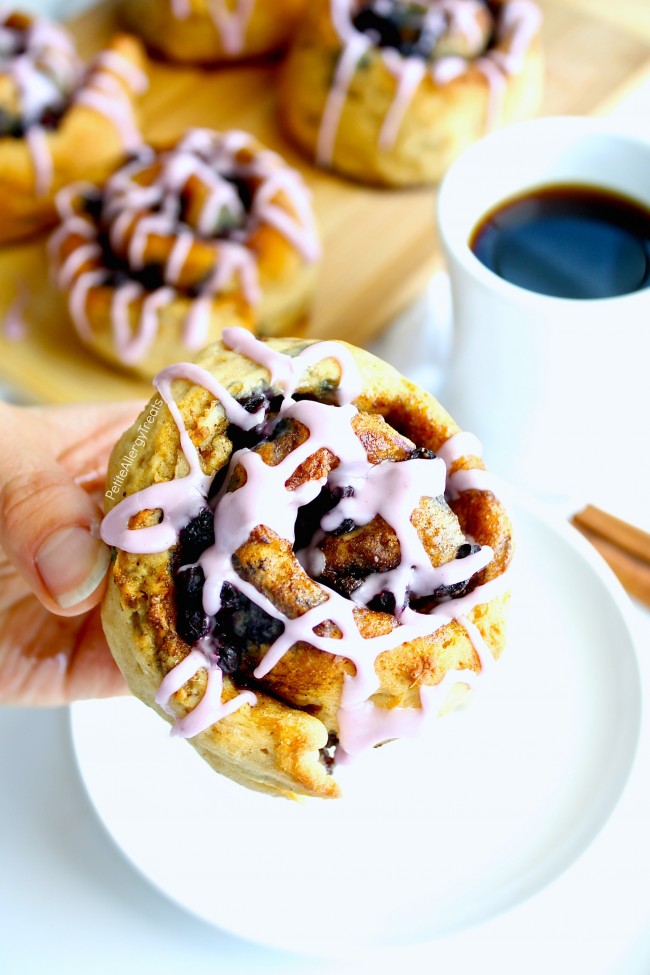 It's amazing how many things contain sunflower oil, sunflower lecithin or honey.  Yes, honey.  A strange but confirmed source of sunflower protein. Being Spring Break, I wanted to give the boys a little something to look forward- Tater Tots.
Yep.
Tots.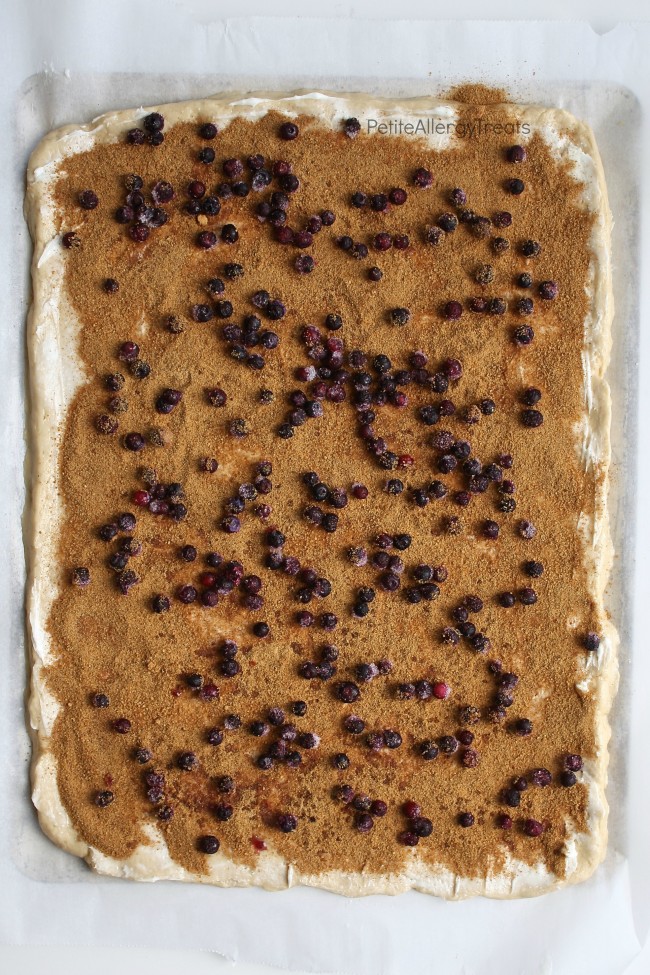 You remember them, don't you?  Crisp on the outside and still soft with miniature baked potato like compartments inside.  Drench them in ketchup, ranch dressing or stuff them plain. Any way you served them, tater tots were brilliant.
My husband fondly remembers them too.  So simple (and not exactly healthy OR nutritious) yet so good!  Imagine the flutter of excitement when we found we could  share this traditional staple with our boys. (All pre-made frozen brands had sunflower oil as an ingredient)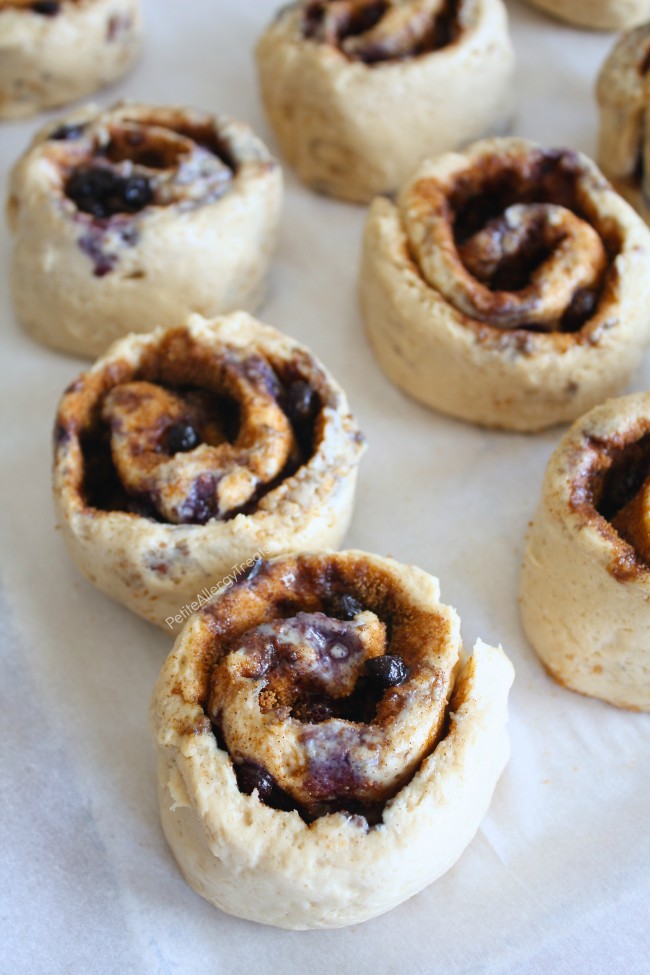 In truth, I think my husband and I were more excited than the boys… because lets face it, this meant we could enjoy them again too.  I even bought 2 bags for the big day, one regular and one sweet potato version.  I plopped plate full of tots with a mound of ketchup in front of each kid and stood back to see their reaction… They tried the first one.  Then another and another, then…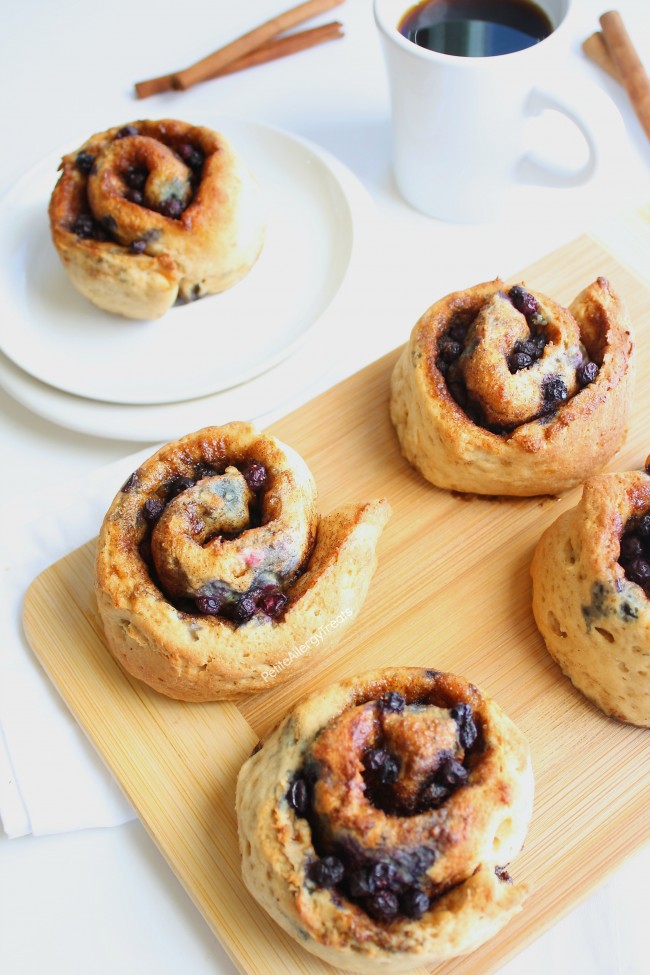 Exclaimed, I don't like them, they taste weird.  
And with that they asked for something else for lunch.
Huh???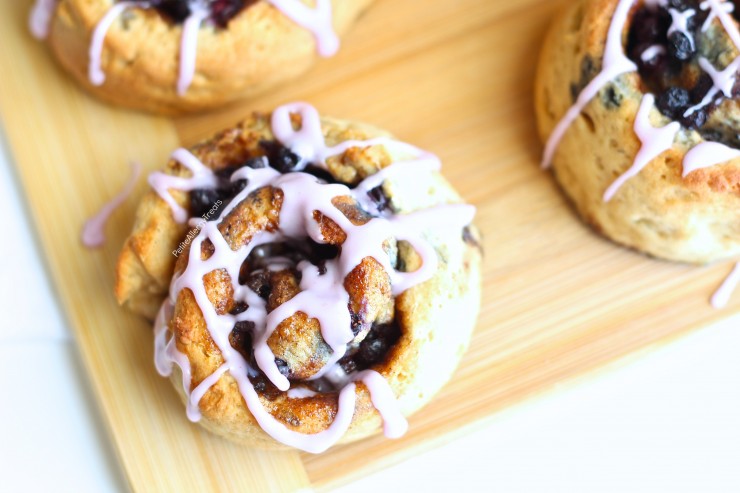 My kids are unpredictable.  Really.  They love homemade fries.  And apparently it's the homemade thing that matters.
They had no problems enjoying these homemade Gluten Free Blueberry Cinnamon Rolls.  Of course, I didn't have any doubts here.  They love my regular yeast free cinnamon buns and apple cinnamon bagels.  I thought these would be a nice treat to wake up to on a lazier Spring Break week.  At least this effort was appreciated.  Still a little sad about the tater tots…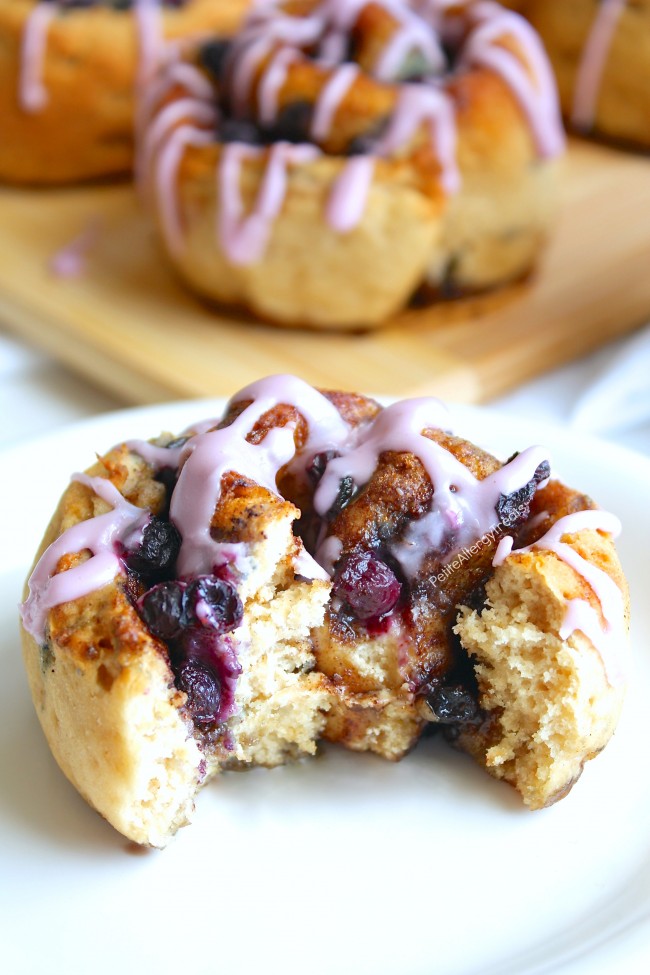 With these blueberry cinnamon rolls, I also experimented a bit with coconut sugar or nectar.  I've read it's a low glycemic sugar that is harvested from the coconut flower's nectar and then dried.  It looks very similar to brown sugar and even has a pleasant fragrance.  Since the color of the sugar is so dark, it will make baked goods turn out brown.  In other words, not a first sugar of choice if you're going for a stunning white sugar cookie or frosting.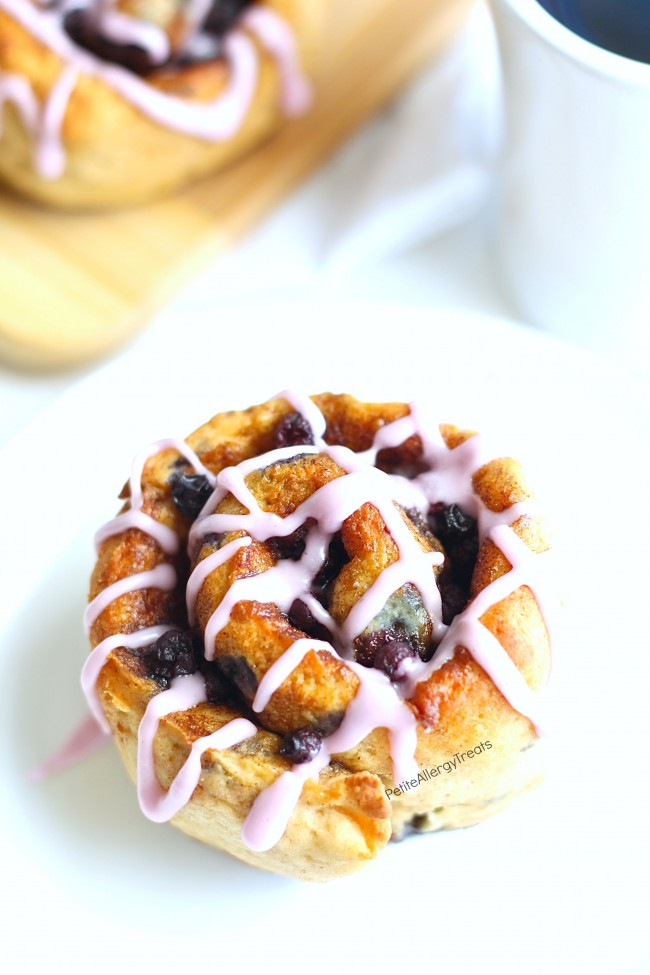 But aside from the color, I really loved not having the sugar rush.  Either way sugar rush or not, these are sweet yet not overly sweet.  Enjoy!

Author:
Laura @ Petite Allergy Treats
Ingredients
Dough
3 cups gluten free all purpose flour mix (white mix)
1¼ cup + 2 tbsp dairy free milk of choice
1 rapid yeast packet or 2½ tsp
3 tsp xanthan or guar gum (omit if mix already contains gum)
½ cup sugar (I used coconut sugar)
¾ tsp salt
½ tsp baking soda
2 Tbsp melted vegetable shortening + extra for parchment paper
Filling
3 Tbsp shortening
⅓ cup coconut sugar or brown sugar (I used coconut)
2 tsp cinnamon
1 cup small frozen blueberries
Glaze
1 cup powdered sugar
2 tsp blueberry juice (from frozen berries)
2-3 tsp water
Instructions
Heat ¼ cup of milk of choice to 115 degrees F. Add yeast and 1 tsp sugar, set aside for until foaming.
Mix all dry ingredients for the dough, set aside
Heat remaining amount of dairy free milk to 140 degree F. Mix in shortening until melted.
Vigorously mix all dry ingredients, yeast and heated dairy free milk by hand or stand mixer for 5 minutes to help activate gum.
Lightly grease a sheet of parchment paper the size of a baking sheet. With greased hands, gently press out dough to form a rectangle approximately 14x18 inches (it should be longer left to right)
Gently spread shortening over entire dough and evenly sprinkle topping. Spread frozen blueberries evenly.
Use the parchment paper to help gently roll the dough down towards you. Cut into 10 even rolls.
Place each roll on a a parchment lined baking sheet. Rolls should be close but not touching.
Bake at 375 degree F for 12-15 minutes.
Follow me for the latest news!
Some other things you may like: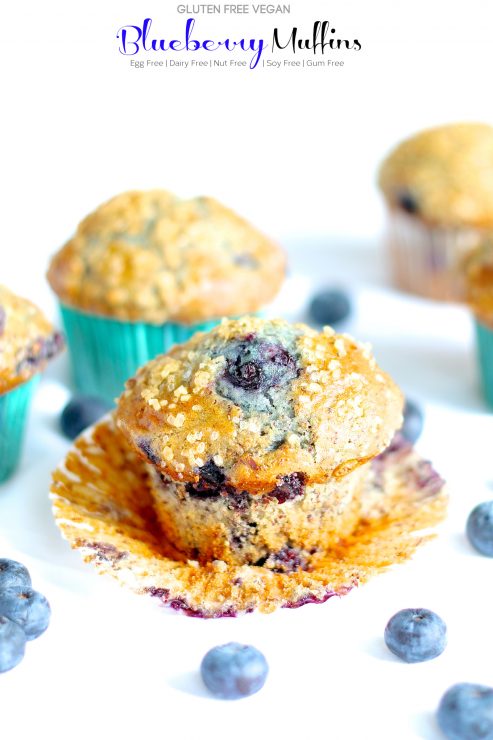 Gum Free Gluten Free Vegan Flaxseed Blueberry Muffins dairy free egg free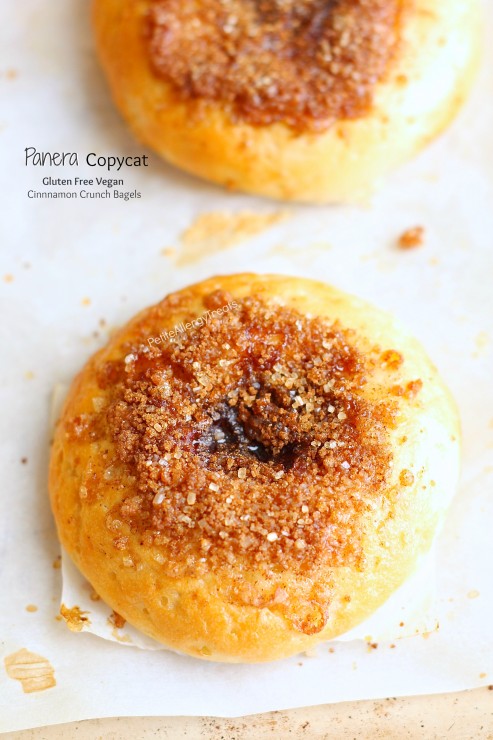 Copycat Gluten Free Panera Cinnamon Crunch Bagels- egg free dairy free Vegan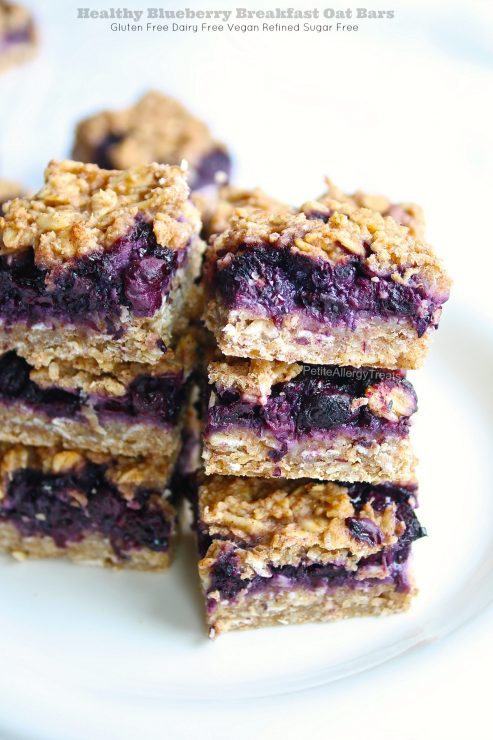 Refined sugar free Gluten Free Blueberry Breakfast Oat Bars vegan dairy free egg free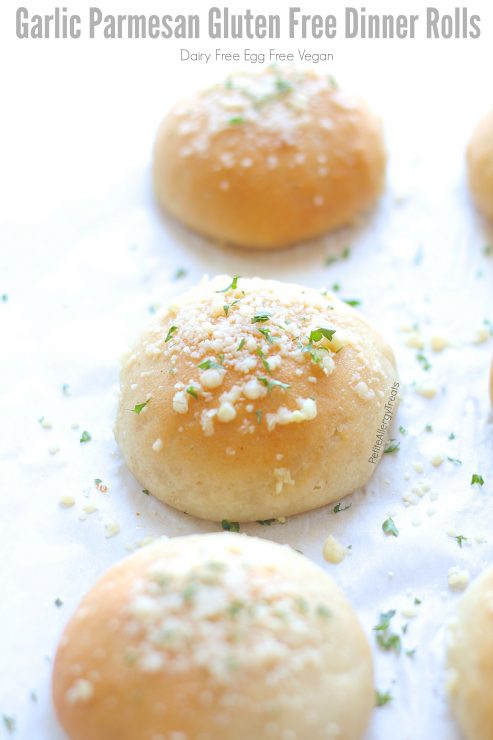 Dairy Free Garlic Parmesan Gluten Free Dinner Rolls– egg free soy free vegan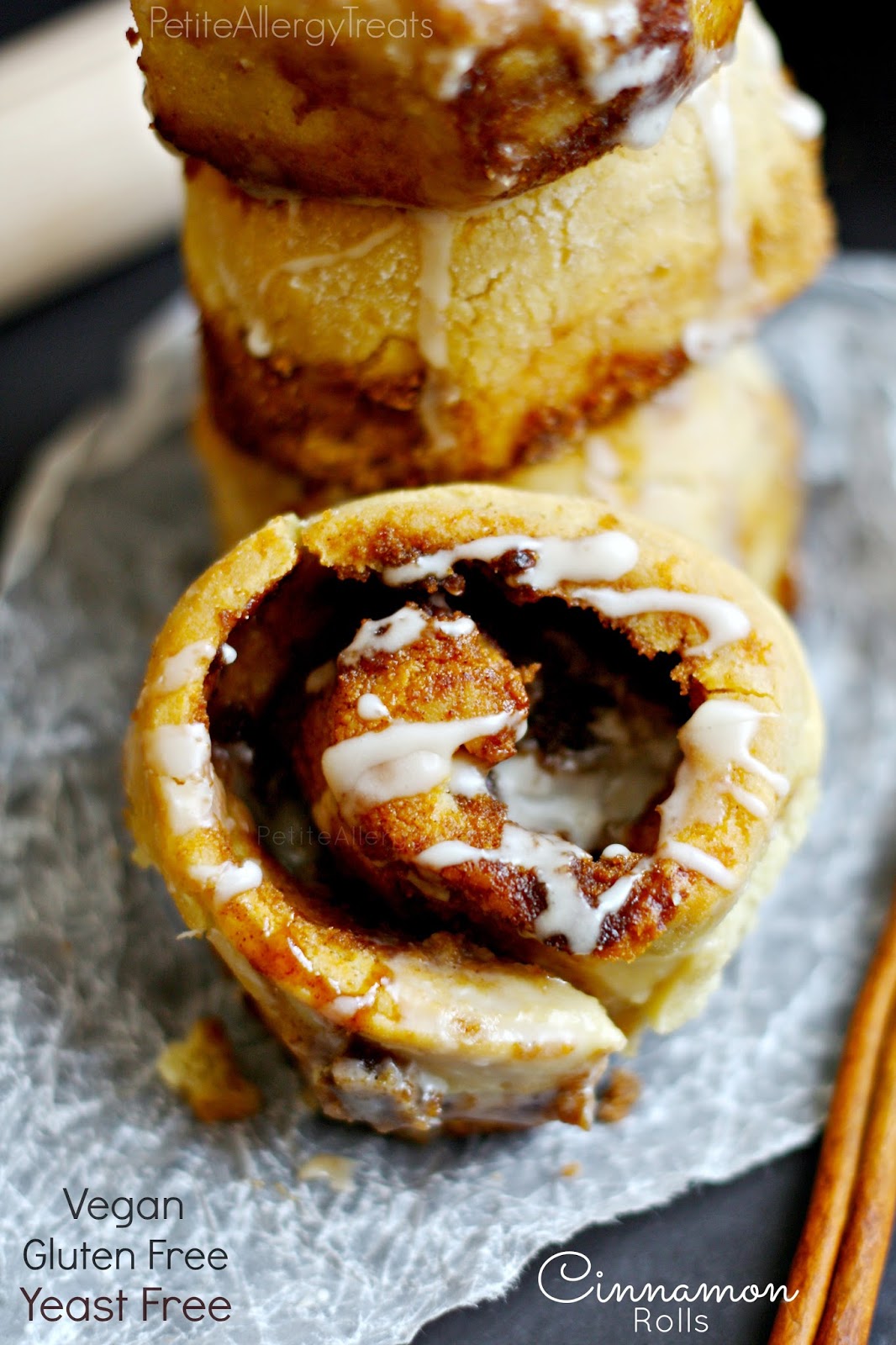 Yeast Free Gluten Free Vegan Cinnamon Rolls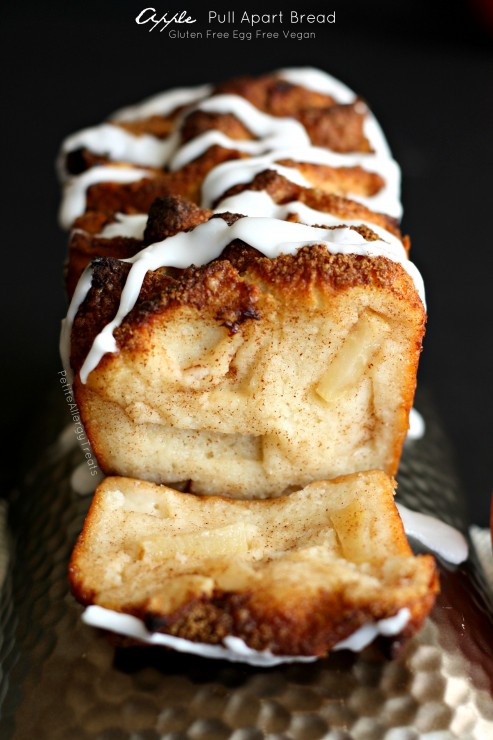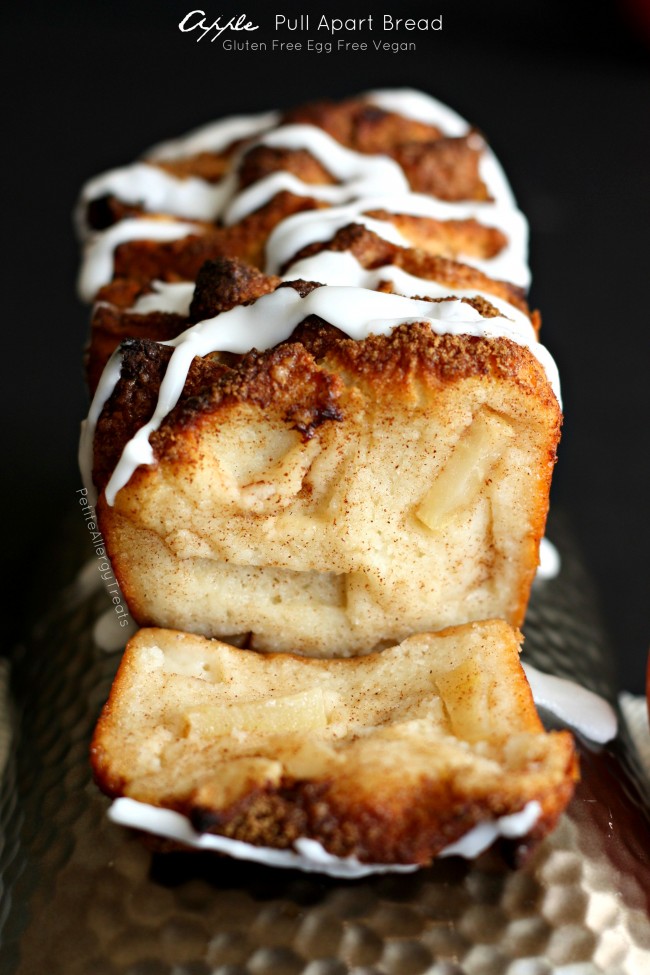 Gluten Free Apple Pull Apart Bread- egg free Vegan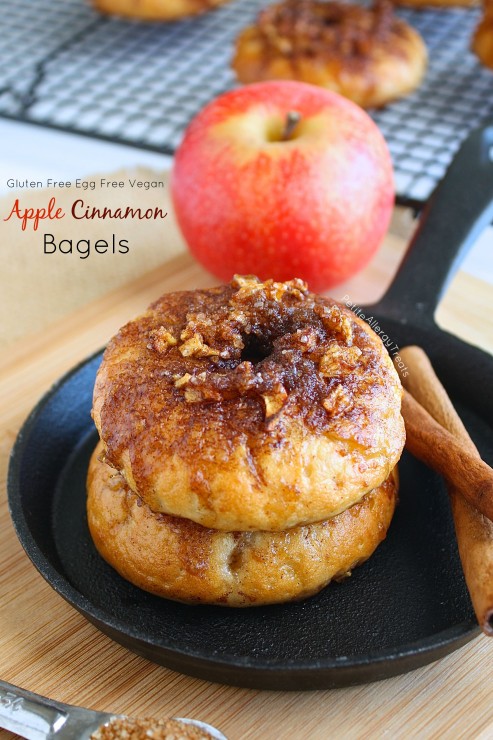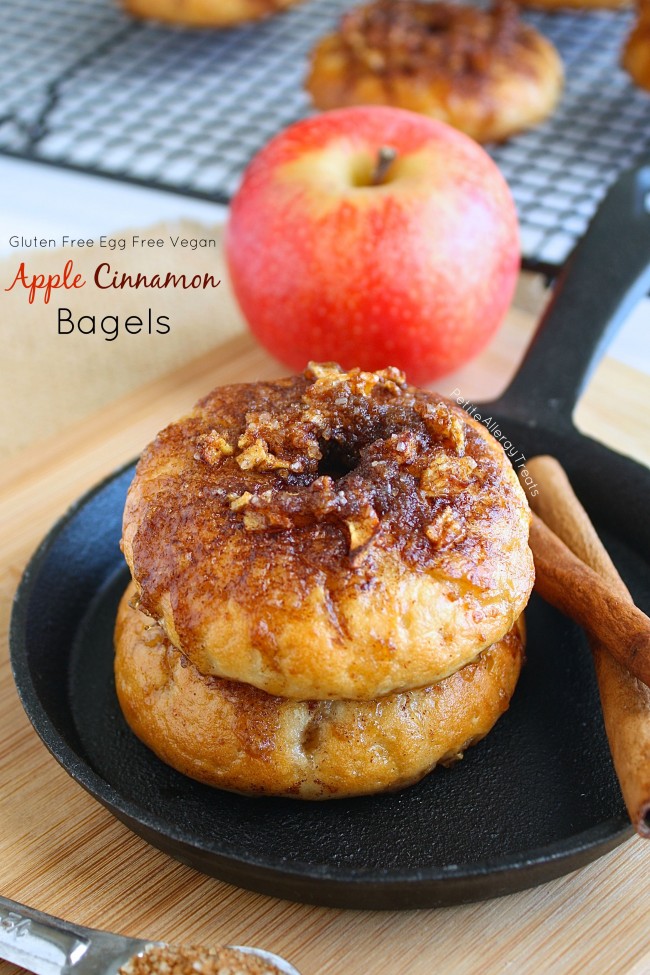 Gluten Free Apple Cinnamon Bagels- egg free Vegan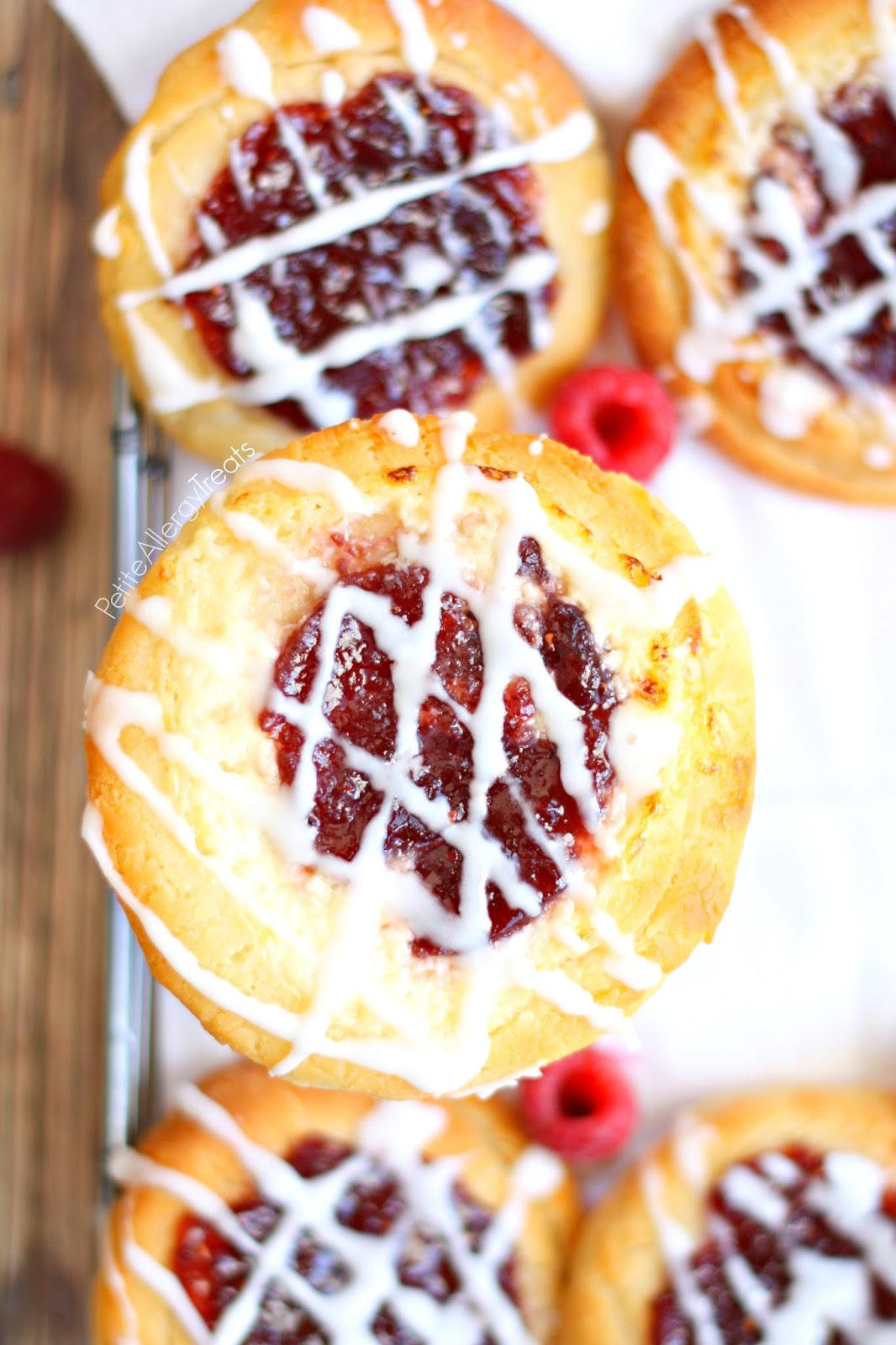 Gluten Free Vegan Raspberry Danishes- egg free dairy free-option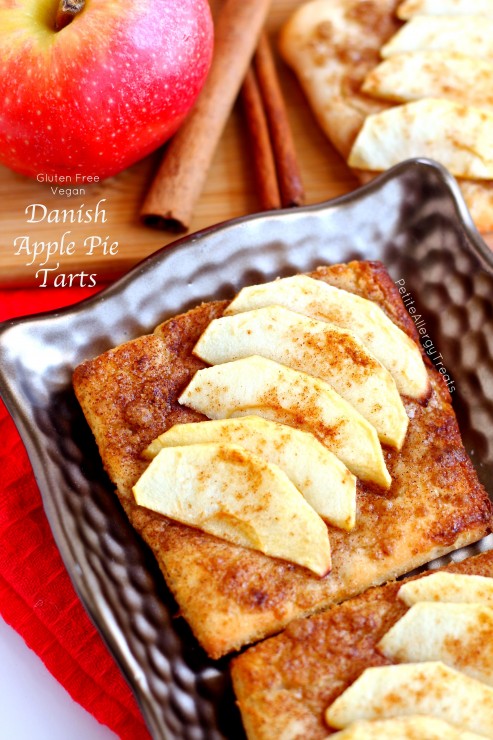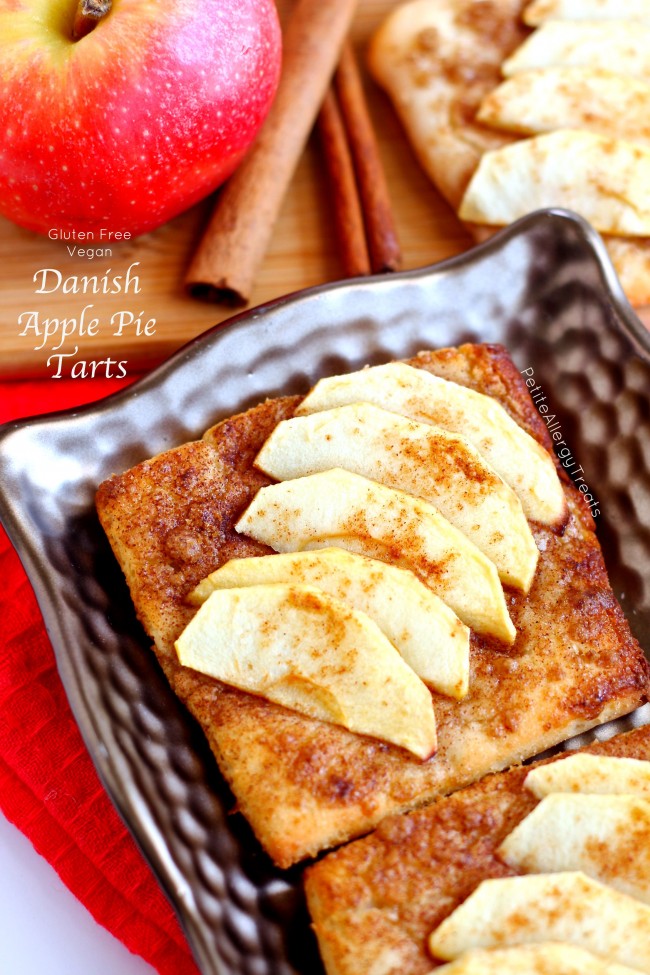 Gluten Free Apple Pie Danish Tarts- egg free dairy free Vegan