Start the apple season off with some Gluten Free Apple Pull Apart Bread.  This trendy bread is a mix between a cinnamon roll and cinnamon loaf bread.  Now you can enjoy a gluten free apple pull apart bread that is also dairy free, egg free, nut free and Vegan.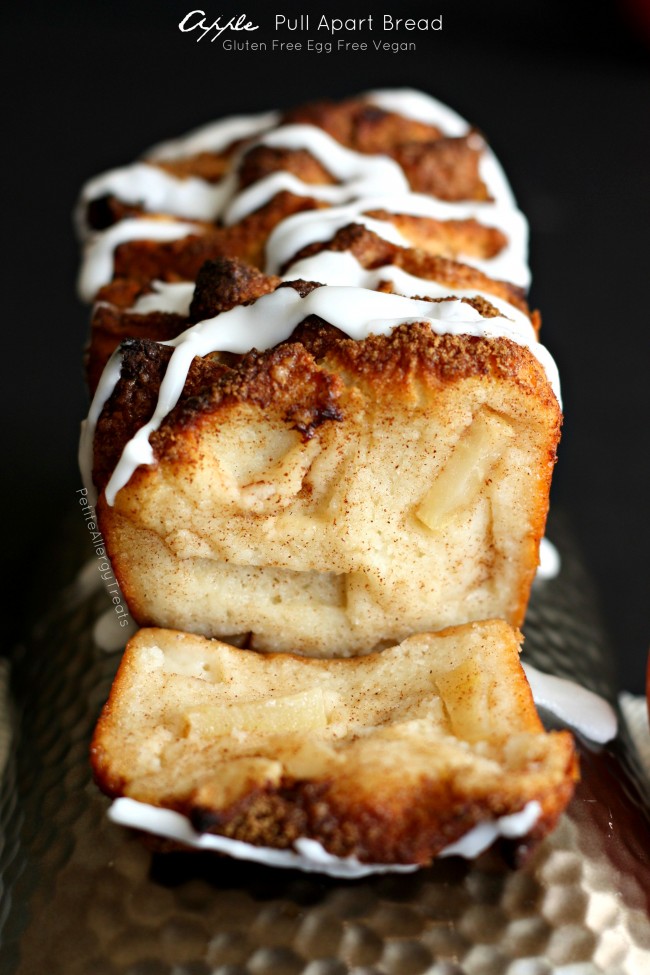 Apples showing up in Fall means we'll start the long transition to cooler weather.  Apple and pumpkin recipes are popping up everywhere.  I even asked all of you what you'd like to see next, either pumpkin streusel muffins or this apple pull apart bread.  And DANG.  Apple kicked some serious butt leave the poor pumpkin muffins in the dust.  But I can't blame you.  I've seen so many version of apple pull apart breads lately on Pinterest.  This is one of those 'must try' recipes.  After all, it must be good if everyone else trying it.   <—– peer pressure.  gotta love it, right? 😉
I love fall but always find myself struggling a bit to make that transition.  I feel like I just got the hang of having 2 energetic boys home all Summer.   It's like we just figured out what to expect, and then things change with school starting.  School is not going to be a picnic in the park, or so I've heard.  I've been told by the parents of older kids, 2nd grade is hard.  The homework is different and the curriculum also includes first communion and first reconciliation (our school is Catholic)
So it's a transition in season and in life.
But transitions are so hard sometimes!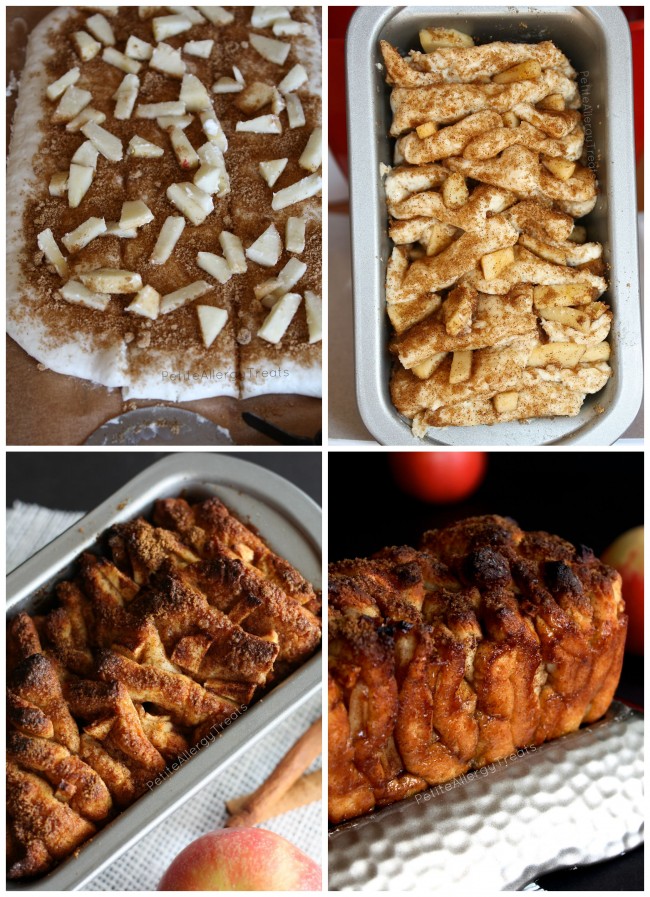 Another unexpected transition was taking a giant leap for school lunches.  If you follow me regularly, you might remember we have chosen to have Sir sit at the allergy table away from his peers.  Our thought has been to minimize the risk of exposure of peanuts.  He's still young, at only 7 years old.  Having him be responsible for his life at 4 and 5 years old seem a bit preposterous.  Even 7 seems too young.  He is just a kid after all.  Although it has been difficult keeping him away from his friends (and almost stunting him socially), my husband and I felt more at ease knowing the table he sat at did not have traces of nuts from another child that might have sat at the table only minutes before him.  And the allergy table is still our comfort level.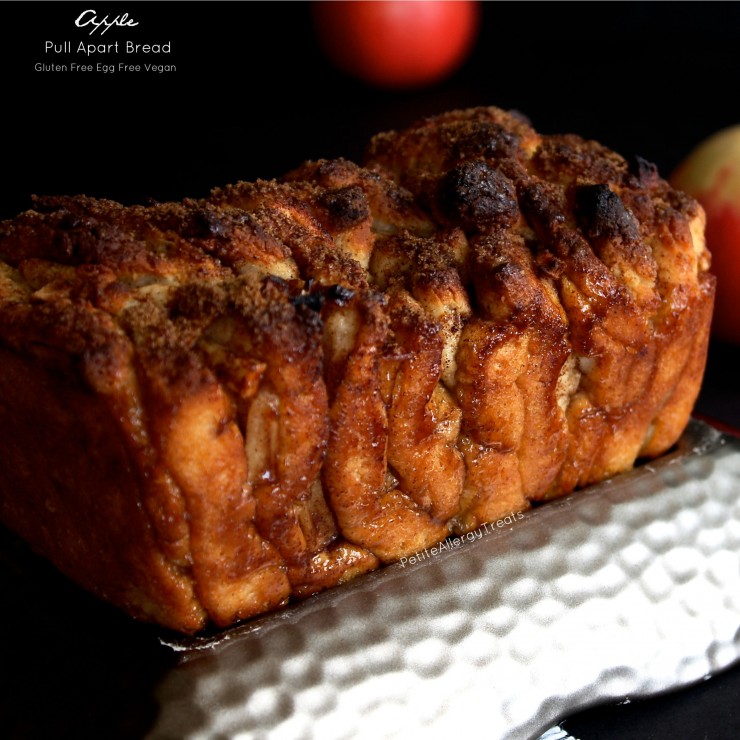 But
Just like being new to school where things change rapidly, our safe seating strategy has changed too.  You see, this year Sir was the ONLY child to sit at the allergy table during his lunch.  Yes, he could choose a friend with hot lunch (peanut free) to sit with him.  Yes, he'd be safer.  But… Gosh.  To be the only kid isolated that like?  The thought of it breaks my heart…We never planned for this change.   After the first day of school we found out one of the allergy children moved and the other went up a grade and had lunch earlier.
So here we were left to decide, should we risk his life (not an exaggeration) for social interaction?
It was not an easy decision but after weighing all the options, it just seemed like the next logical step.  The older children (and others with allergies in his grade) already sit among the other kids.  Everyone's comfort level is different.  Our is not exactly "comfort" in anyway since we already have been to the emergency room.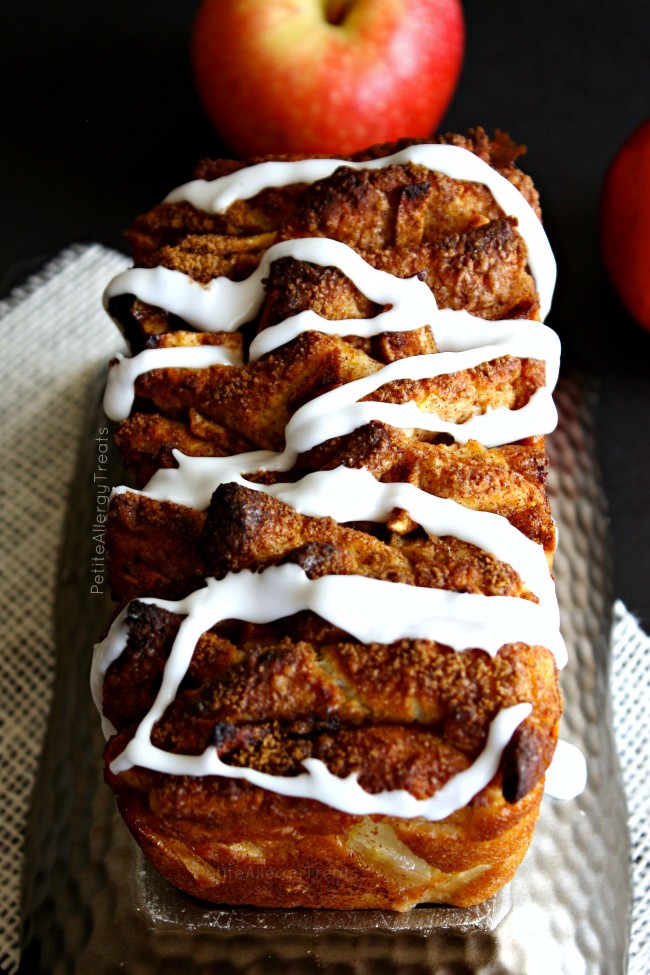 Thankfully our school has been nothing but supportive and very open to change to make the school safer for those with food allergies.  Last year our principal answered our concerns with a food allergy committee consisting of teachers from each grade and cafeteria staff.
With the committee in already in place, I felt confident in  meeting with the cafeteria staff, teachers and principals to create a safety plan designed for Sir in mind within the cafeteria.  The cafeteria staff and volunteers were so welcoming and never once made me feel like the stereotypical allergy mom labels like: overbearing, helicopter, pushy, uptight, crazy etc.  They wanted to know every detail of how they should clean an area assigned to Sir.  I suggested a visual cue, like a sign to quickly identify if his area had been cleaned.
This is what my son requested (it's a spider from MineCraft) and staff had requested I type up a quick easy sheet on how to inject an epi-pen and to meet for an demonstration.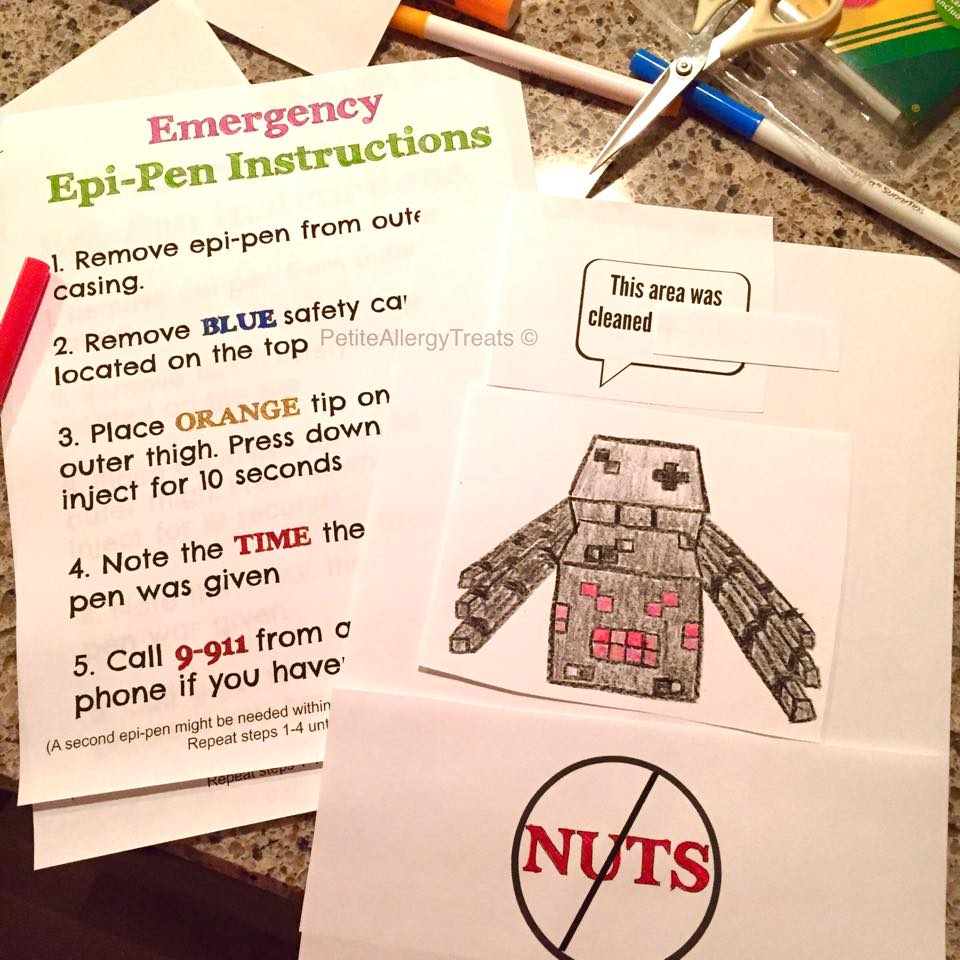 I had also requested that both 2nd grade teachers would speak to the class about choosing not to sit next to Sir if they knowingly had peanut butter or nuts in their lunches and asked the cafeteria workers to check to make sure the students sitting next to him did not have nuts.  With a strong plan in place, I nervously agree to start after the weekend… which I totally chickened out and ask to start on the next day incase the teachers couldn't make an announcement to the class that morning.
Things have gone really well the first week.  But it's not to say I don't look at the clock around lunch time and keep my phone near me.  A tough but necessary transition.
I know I'll get past this eventually.  New things can be scary for everyone and especially when you child's life is at risk.  The older he gets, the more we have to trust him to watch out for himself.   I just want to make sure the school is there to help him. 🙂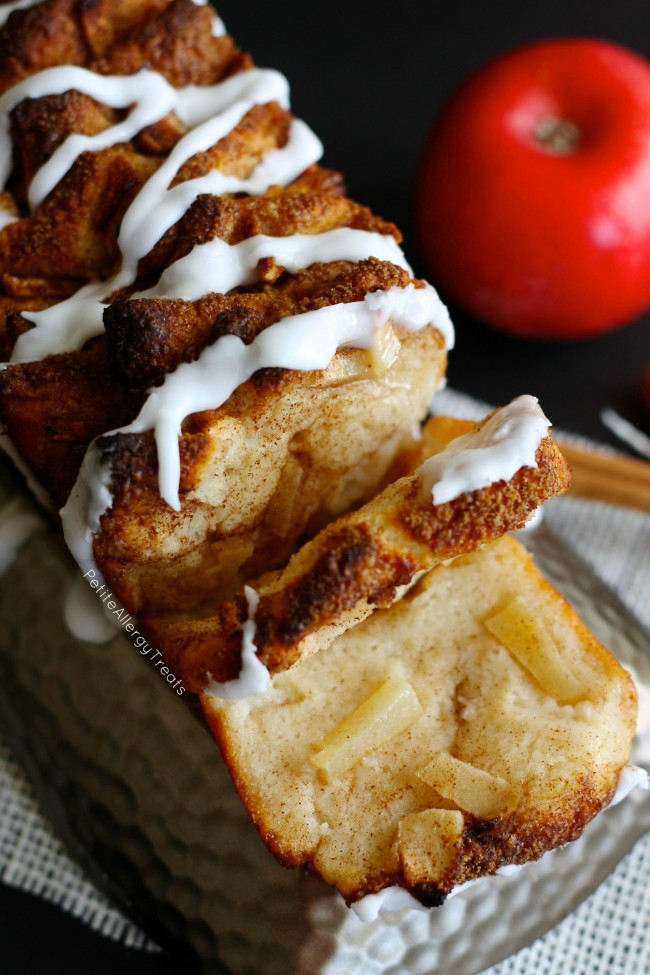 And on to this lovely gluten free apple pull apart bread… This pull apart bread has been all over the internet in so many forms.  There are too many different breads to mention and so many who have done this already but I haven't found any that gluten free AND egg free.  This sort of thing needs structure so it stays as individual slices after it bakes and not just a glob of dough.  Believe it or not, the dough was pretty easy to work with.  Just be sure to have greased hands and work surface for easy moving.
Inspired by Garnish With Lemon

Some other things you may like: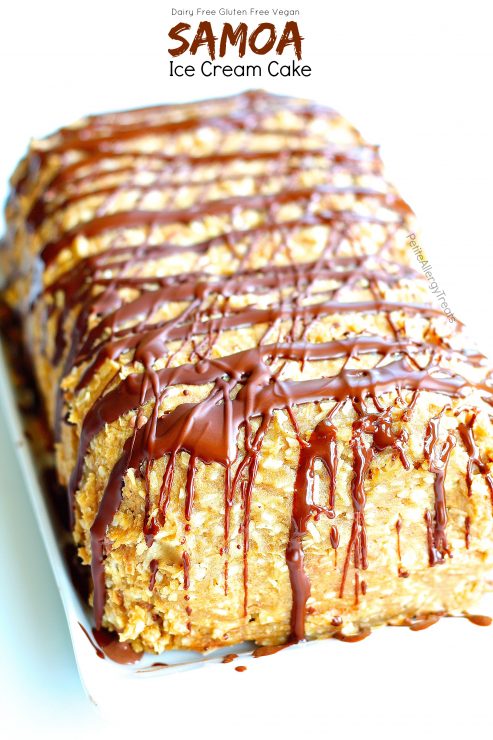 Gluten Free Dairy Free Samoa Ice Cream Cake (aka Caramel deLites)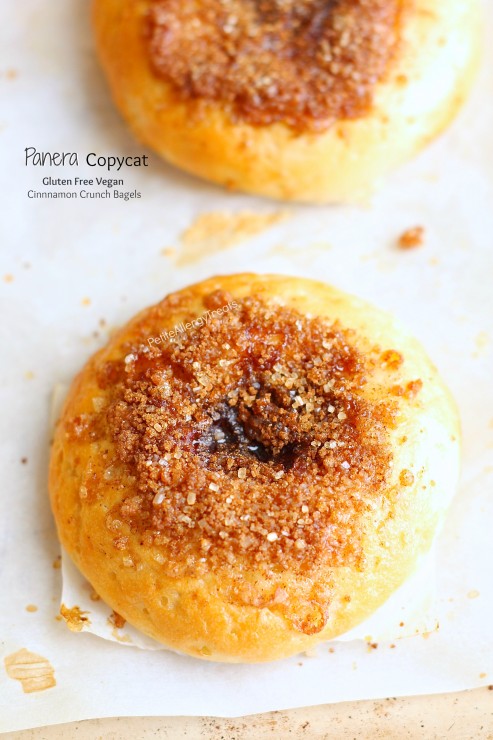 Gluten Free Panera Cinnamon Crunch Bagel Recipe (Vegan Copycat)– vegan dairy free egg free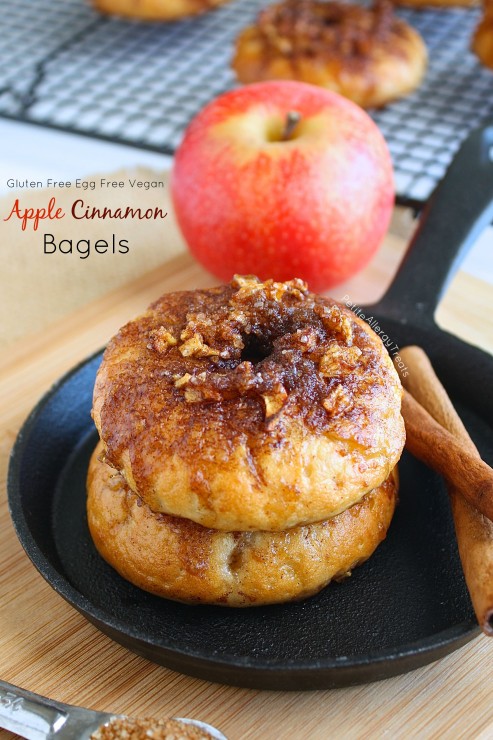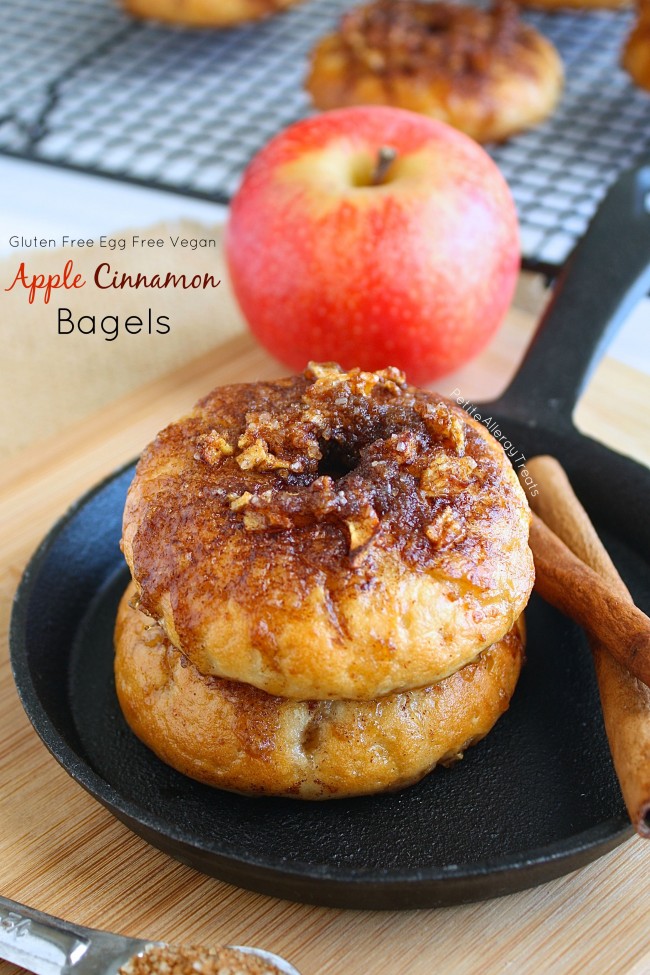 Gluten Free Vegan Apple Crunch Bagels (egg free dairy free)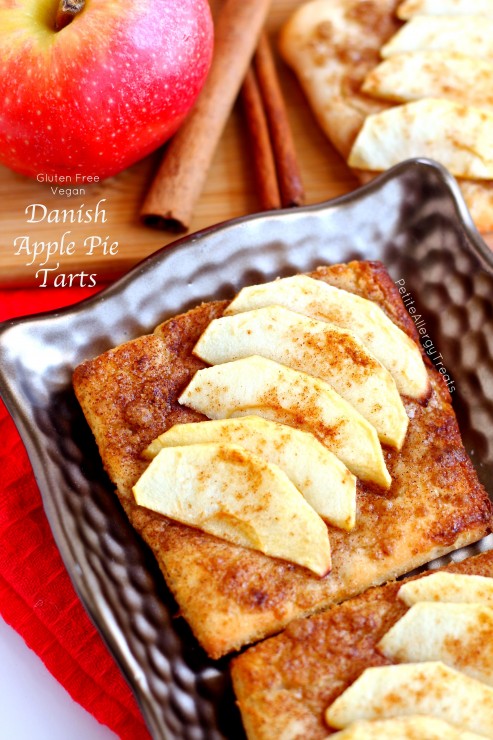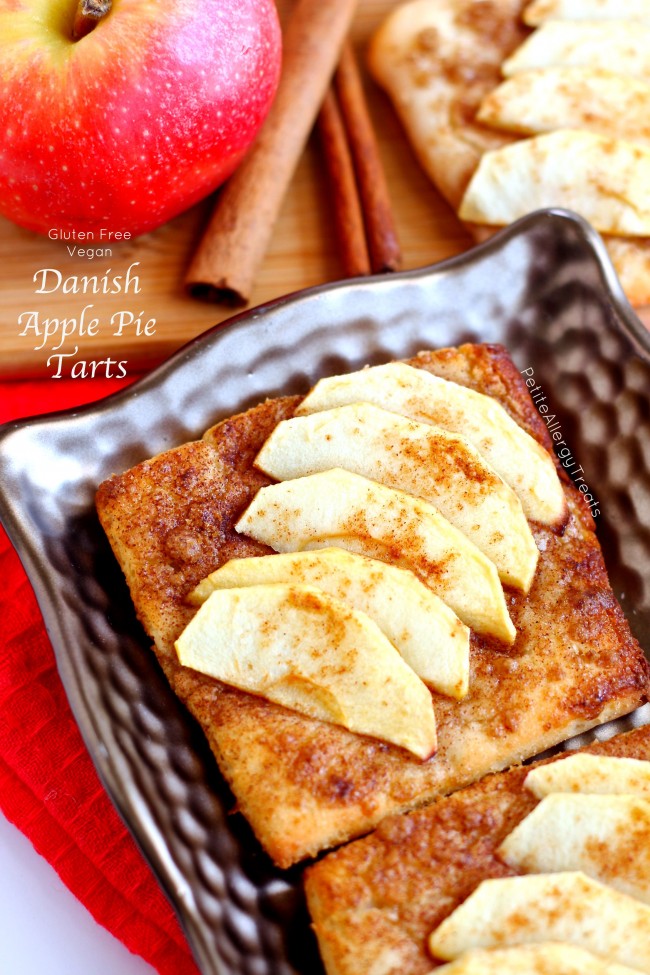 Gluten Free Danish Apple Pie Tart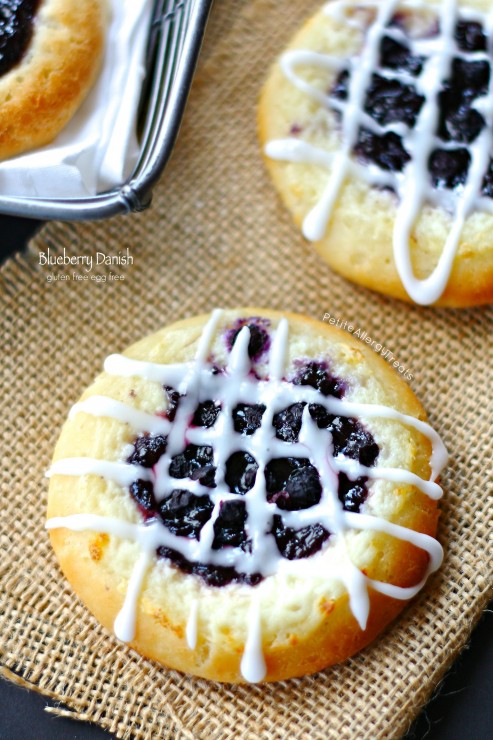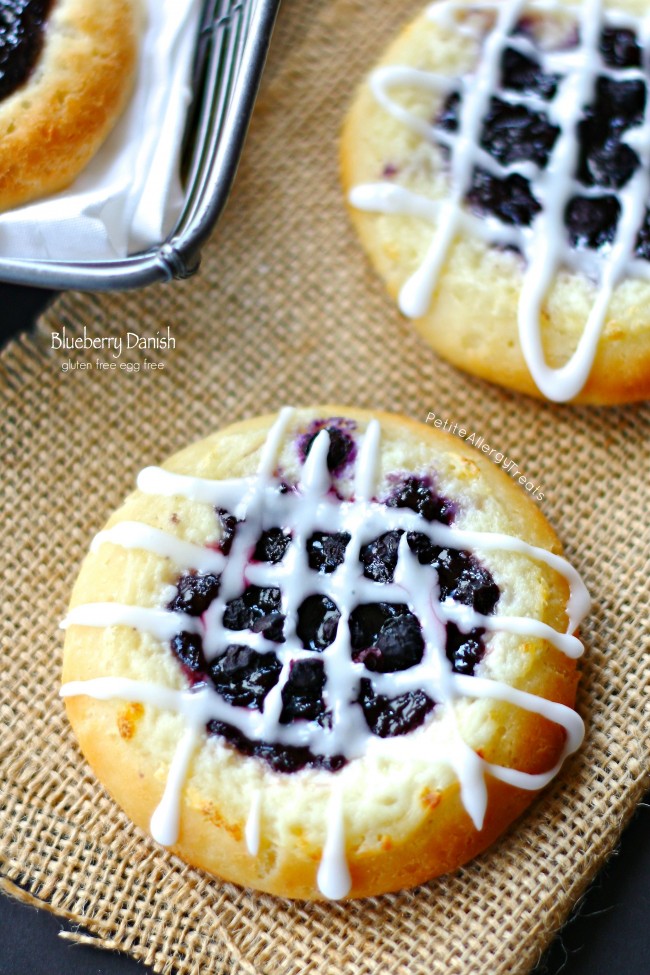 Gluten Free Blueberry Danish (egg free dairy free vegan option)