Apple season has arrived with a Gluten Free Danish Apple Pie Tart (dairy free vegan).  Whether you call it a gluten free apple pie, or gluten free apple danish or gluten free apple tart, you won't be disappointed with this.  It's a breakfast apple pastry that fits into all those categories.  It's like the apple pastry from Panera (whatever that thing is actually called).  Either way, it's good!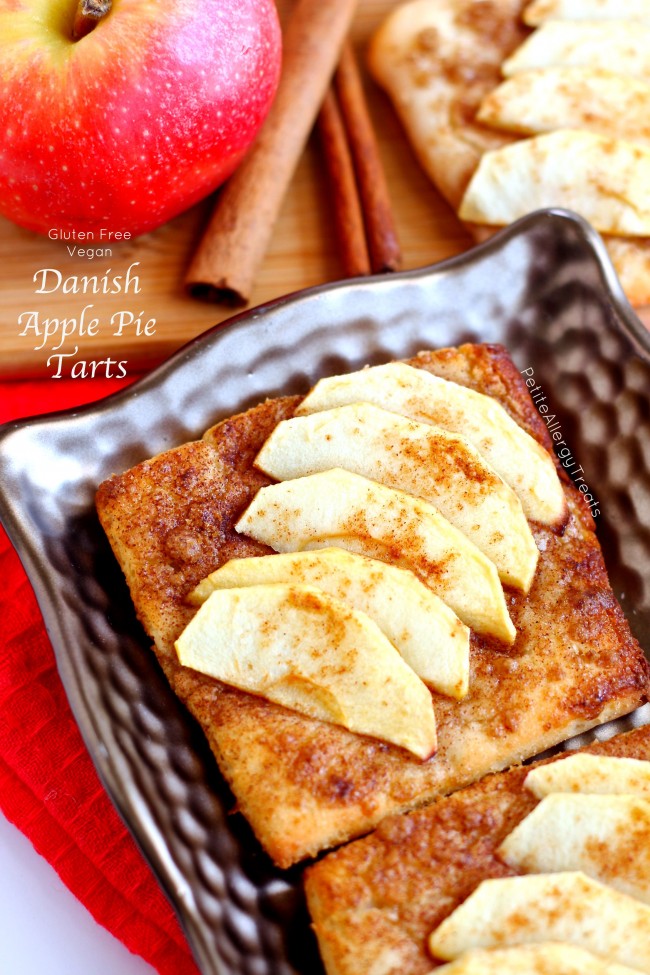 Things are… heavy lately.  Deadlines are mounting.  I see all the things that need to done and want to clear my plate… But can't since there's so much going on.
Starting school is a time for being a little frazzled with new things.  The homework, curriculum night, fund-raising planning and other volunteer work,  the day just got 900% busier.  And I expect all that.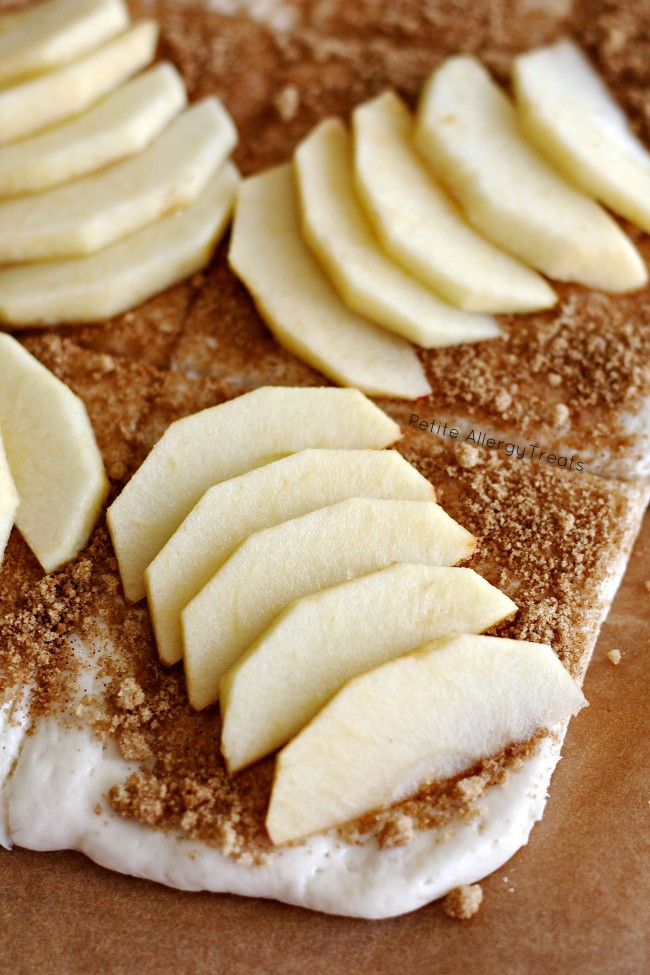 BUT
I feel like juggling a million other import things all at once…
First up, my half marathon is rapidly approaching at the end of this month… I feel ready but injuried and haven't been able to train as much as I want (or should).  It's like last year but worse since I swore I'd actually train for the next half marathon and not just run it on a whim.
Then one of my best childhood friends is getting married in October.  She's the sweetest and funniest girl I know, who created most of my favorite falling moments.  She lives out of state and I'll be traveling alone.  Fun and exciting… but I'm dreading the meal prep to make things easier for my husband… Booking the plane ticket and hotel is just another thing add to the list.  Checking websites, comparing prices and times and figuring out which is a better deal (and all before they jack the price).
October has another important event, my birthday. Or not really important at all.  Now that I'm older I don't look forward to birthdays… A birthday also signifies my continuing education credits (CE's) are due.  (I used to be an  x-ray/MRI technologist and hope to return to work someday).  I still need 16 more CE's.  Start the panic now…
Once November hits,  I'll become a cake designer again for Mr. Naughty's birthday cake.  Last year's cake was fun but I'm really hoping for something more simplistic this year…
Let's not forget Thanksgiving means I'll cook 997 dishes from scratch for only 4 adults and 2 children… And then Christmas shopping starts?! 
BOOM.  
My head exploded.  I'm SO screwed.  
The end of the year stress at this point is beyond me and it's only early September!!  Lol, just reading all of that makes me want to laugh and cry at the same time.  All of those deadlines are burning holes in my brain.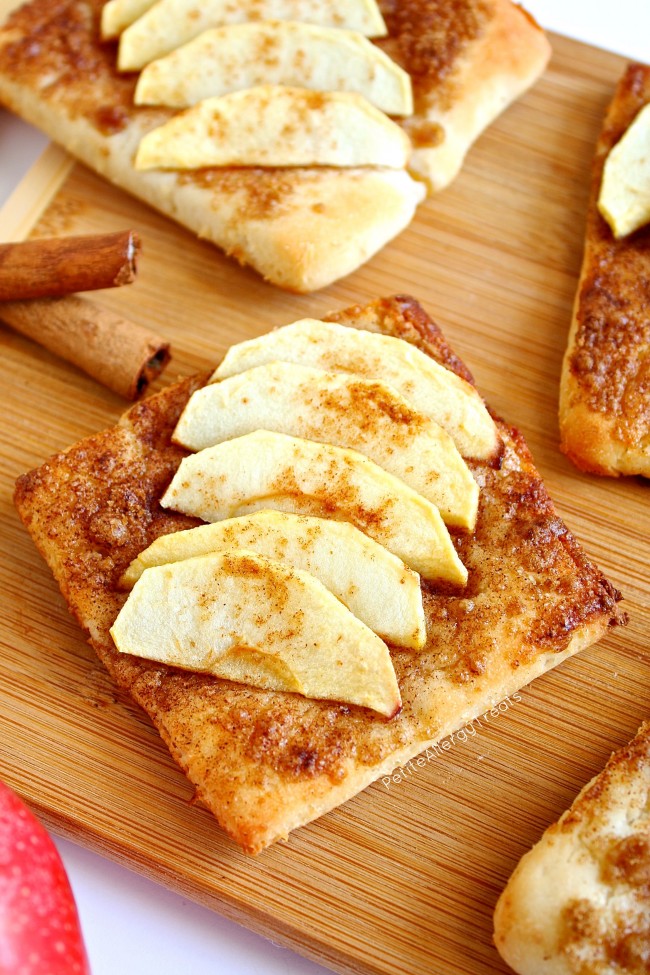 As a nice distraction, I'm still baking and apples have finally started to appear!  Any gluten free apple recipe is good but how about a gluten free danish apple pie tart?  It's a gluten free apple pie flavor and texture of a gluten free apple danish.  And it looks like an apple tart?  Who knows or really cares. Whatever you want to call this, it's just plain good.
Apple Danish Tarts
Author:
Laura @ Petite Allergy Treats
Ingredients
Dough
1¼ cup + 2 tbsp milk of choice
1 rapid yeast packet or 2½ tsp
3 tsp xanthan or guar gum (omit if mix already contains gum)
½ tsp salt
¾ cup sugar
2 Tbsp melted vegetable shortening + extra for parchment paper
Filling
2 Tbsp shortening
2 apples (thinly sliced)
½ cup brown sugar
2 tsp cinnamon
reserve 2 teaspoons topping for sprinkling on apple slices
Instructions
Heat ¼ cup of milk of choice to 100 degrees. Add yeast and set aside for until foaming.
Mix all dry ingredients for the dough. Combine yeast, melted shortening and remaining milk of choice.
Vigorously mix ingredients by hand or stand mixer for 5 minutes to help activate gum.
Lightly grease a sheet of parchment paper the size of a baking sheet. With greased hands, gently press out dough to form a rectangle approximately 14x18 inches.
Lightly spread shortening over entire dough and evenly sprinkle topping. (reserve 2 teaspoons for dusting the tops of apple)
Use a pizza cutter to slice into squares. ( A little oil on the cutter helps stop sticking)
Move each square to a parchment paper lined baking sheet.
Wash and peel apples. Quarter apples and cut out the core and seeds. Thinly slice apples.
Top dough with apples and remaining filling.
Bake at 375 degrees for 10-14 minutes or until golden brown.
Notes
Be gentle when applying the shortening to avoid holes. This dough will rise as you work with it. The more it rises, the more fragile it becomes. Work quickly to move dough before it breaks.
Some other things you may like: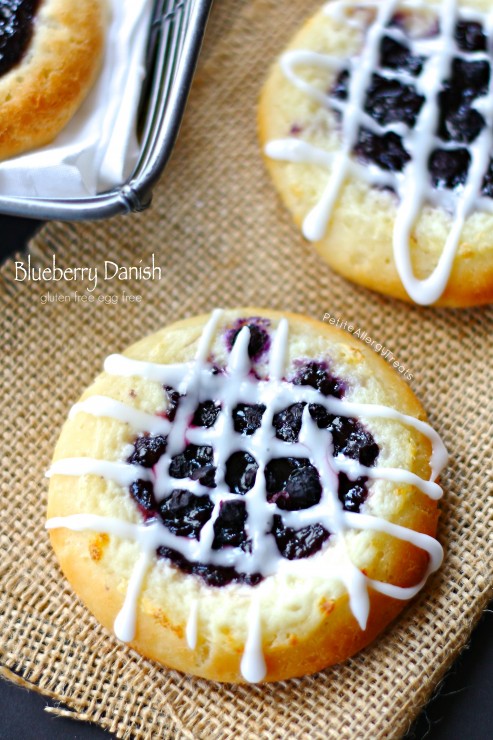 Blueberry Danish (gluten free vegan option)
Cinnamon Rolls (gluten free yeast free vegan)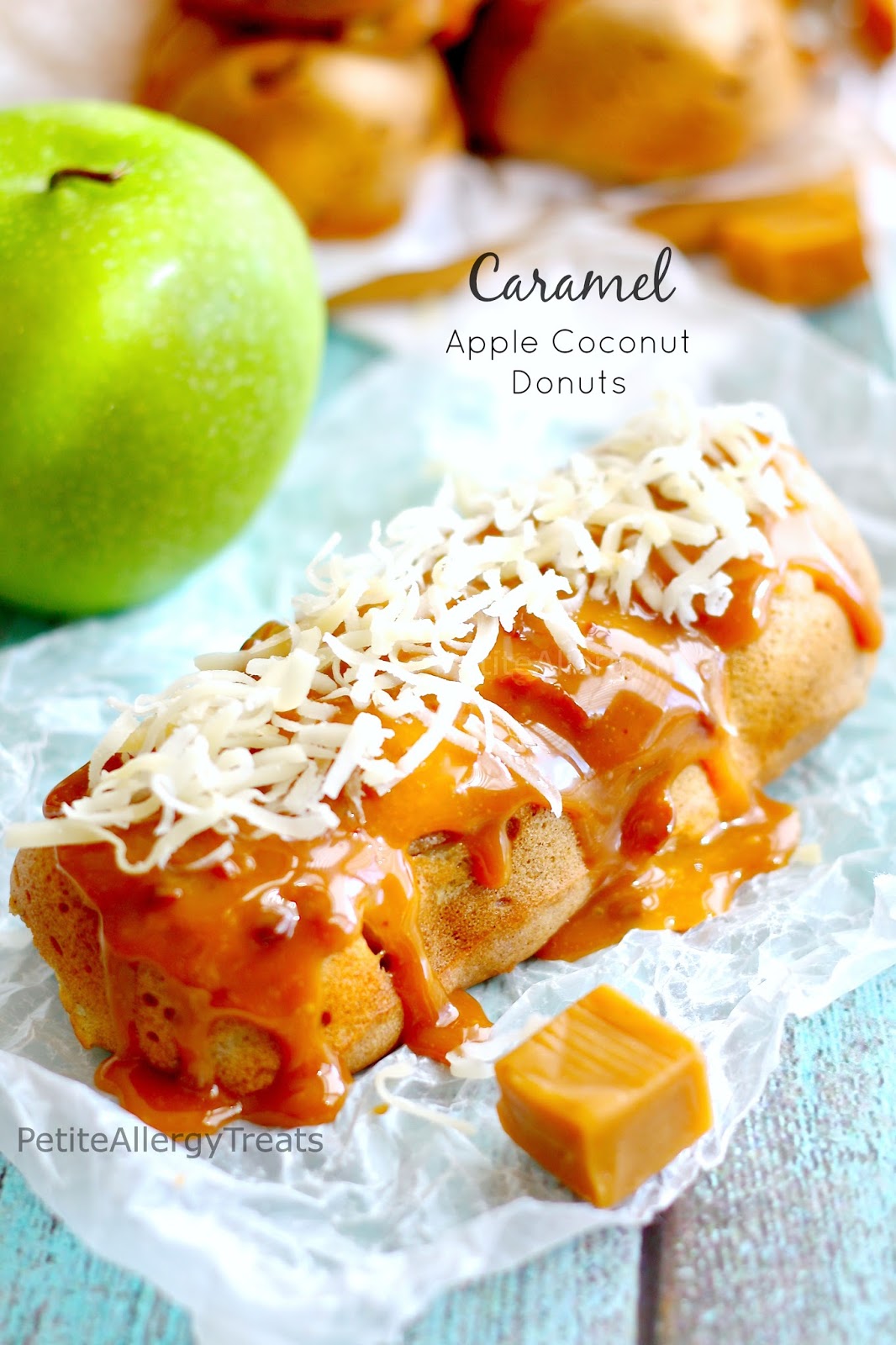 Baked Coconut Apple Donuts (gluten free egg free vegan option)