Indulge in a lighter healthier version of mousse with this easy 5 minute dairy free, nut free Vegan Pumpkin Pie Mousse.  This pumpkin pie mousse is made with banana, pumpkin seed butter and your favorite milk.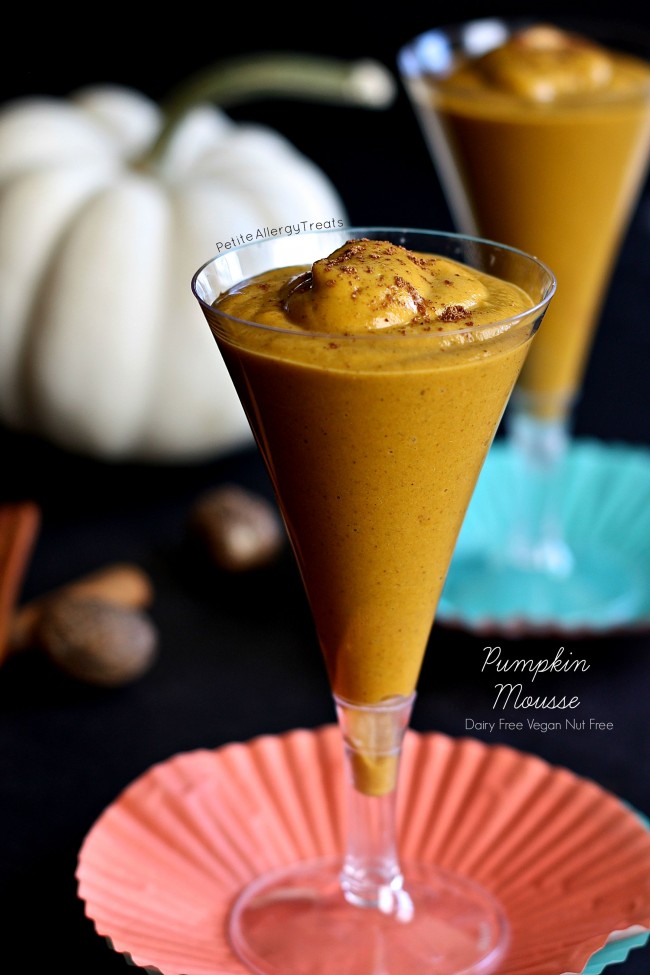 Today's post is something a little different and special… Congrats to one my blogger friends, Megan from the blog With Salt and Wit (formerly The House Wife Training Files).  If you don't know Megan, she's such a sweet person and seriously talented trained chef who is expecting her first child in October!
Megan loves pumpkin among other decadent sweets.  She has a long list of both savory and sweet recipes on her site and just posted an Easy Pumpkin Brown Sugar Cinnamon Pop Tart.  I thought a Pumpkin Pie Mousse would be a great way to celebrate her Virtual Baby Shower.  This mousse is so easy… and it's dairy free, soy free, gluten free nut free making it allergy friendly too.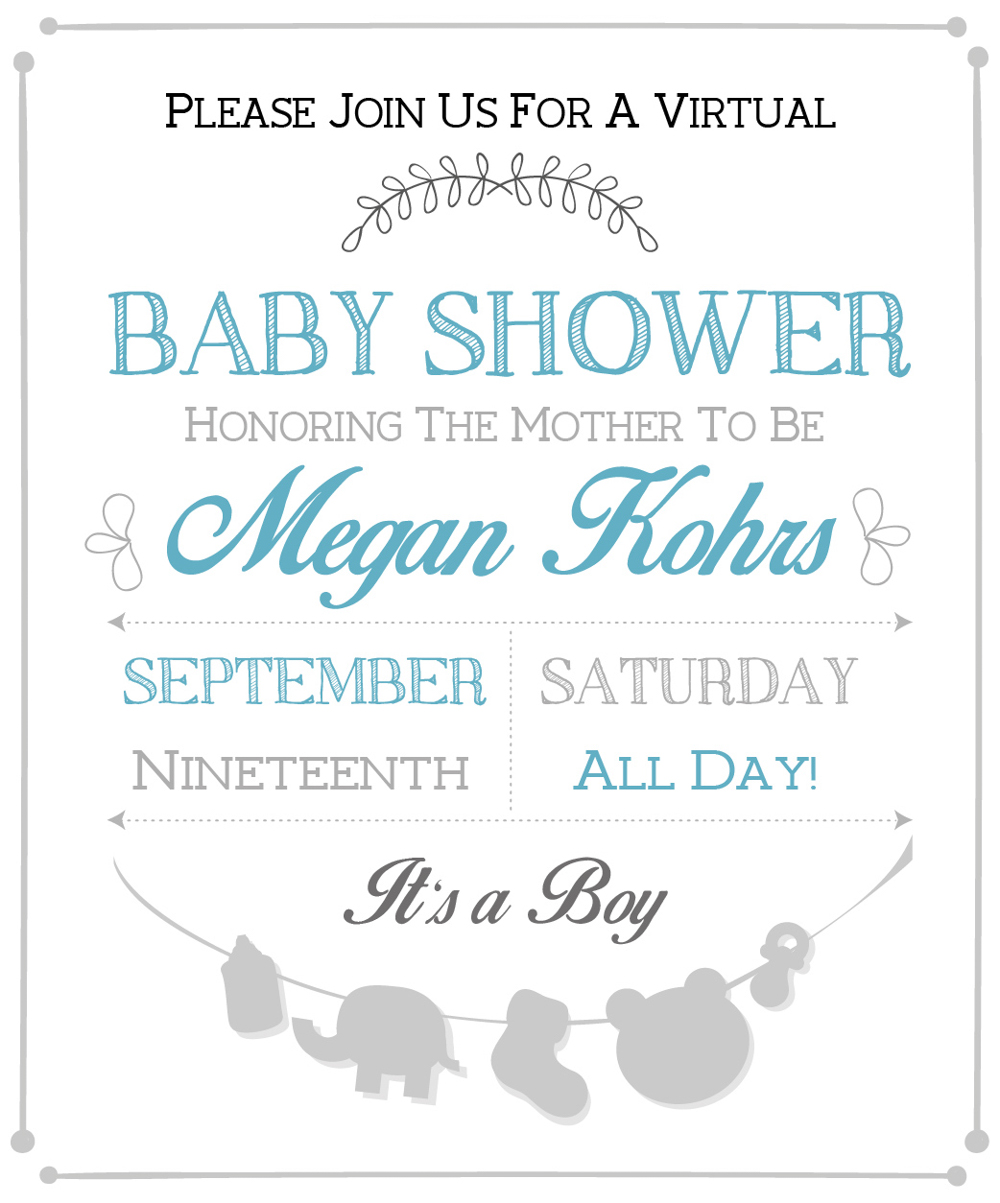 I'm celebrating Megan's Baby Shower with some of my other blogger friends that have all created something wonderful in honor of the mom to be!
Caramel Apple Cheesecake Dip– The Cookie Rookie
Butternut Squash, Pear and Ricotta Bruschetta– Floating Kitchen
No Churn Pumpkin Caramel Ice Cream– Pumpkin n' Spice
Pumpkin Pie Fluff Dip – A Latte Food
Chocolate Pumpkin Cheesecake Muffins -Dinner at the Zoo
Pumpkin Polenta Cups– Cooking and Beer
Pumpkin Cheesecake French Toast– Whole and Heavenly Oven
Slow Cooker Turkey Breast– The Weary Chef
Turkey Cranberry Sandwich– The Gunny Sack
Caramel Apple Mini Pie Cups– The Creative Bite
Pumpkin Spice Latte Coffee Cake– Joyful Healthy Eats
Pumpkin Chocolate Chip Bread – Deliciously Sprinkled
Pumpkin Cupcakes with Cream Cheese Frosting– Chez Catey Lou
Apple Cheesecake French Toast with Cider Maple Syrup– Mariah's Pleasing Plates
Pear Pie with Pecan Streusel– The First Year
Apple Pie Rolls– Amy's Healthy Baking
No Bake Apple Pie Bites– The Recipe Runner
Pumpkin Pie Mousse– Petite Allergy Treats
Pumpkin Chocolate Chip Bars– Diary of a Recipe Collector
Cranberry Apple Cider Punch– Diethood
Being pregnant can be an awkward transition to having your body change to a HUGE belly that gets in the way of everything.  You almost feel like you need your own zip code and should be given 2 parking spaces for easy in and out access.
Aside from the obvious physical changes there's more subtle social changes as well…
Strangers feel the need to come up to you and start talking and asking questions.  If you're extra lucky, those strangers then feel it's appropriate to touch your belly, after all they now know you really well after the 2 minutes you talked.
But not all the social changes are weird and creepy…
I remember receiving adoring stares from a far… nods and smiles.  Not creepy at all.  A welcoming of sorts.  Like I had been accepted into this secret club of… parents.
It's weird but until you have kids (and it's usually only with the first one) people look at you in wonder.  It's knowing you're going to be a parent for the first.  They remember all the things pregnancy entails, like being sick 9 months (really 10 months) straight.  The emotional roller coaster thanks to all the crazy hormones.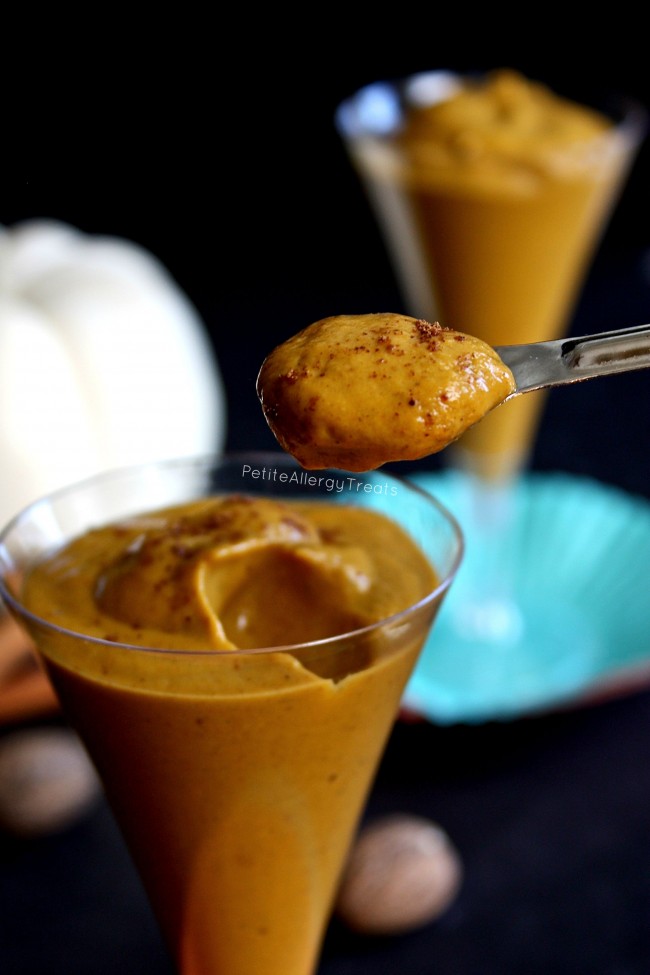 And let's not forget, everyone wants to feed the pregnant lady.  Not gonna lie, I LOVED this.  I can't tell you how many waitresses were super nice and all the extra sides of bacon they brought without charging.  😀
Enjoy the last days of just the 2 of you, if you can…and maybe you can make some of the goodies from the shower, like this 5 minute pumpkin mousse.
Congratulations Megan!

Pumpkin Pie Mousse (Dairy Free Vegan)
Author:
Laura @ Petite Allergy Treats
Instructions
Combine all ingredients in a blender or food processor. Blend until smooth.
Some other things you may like: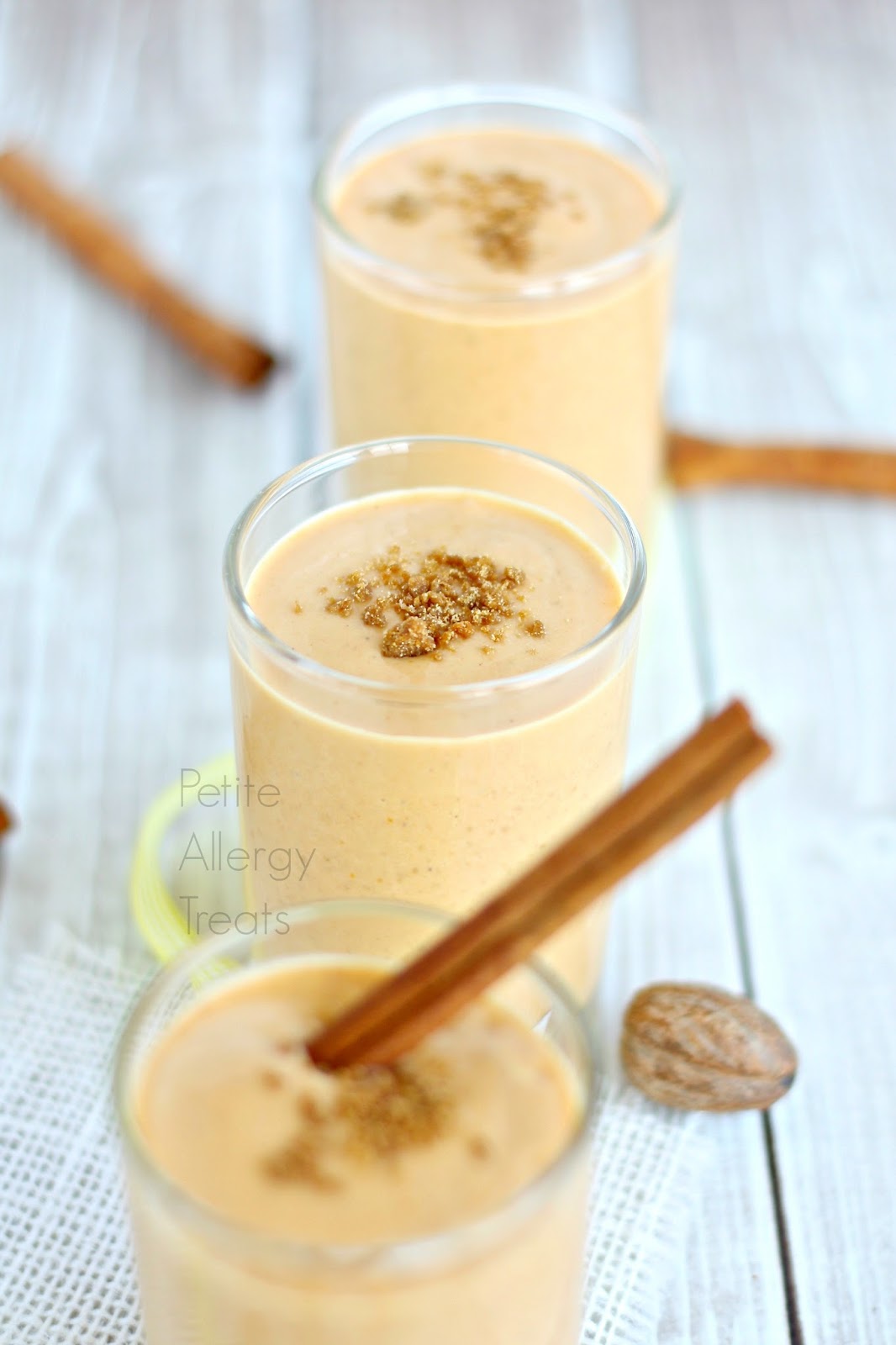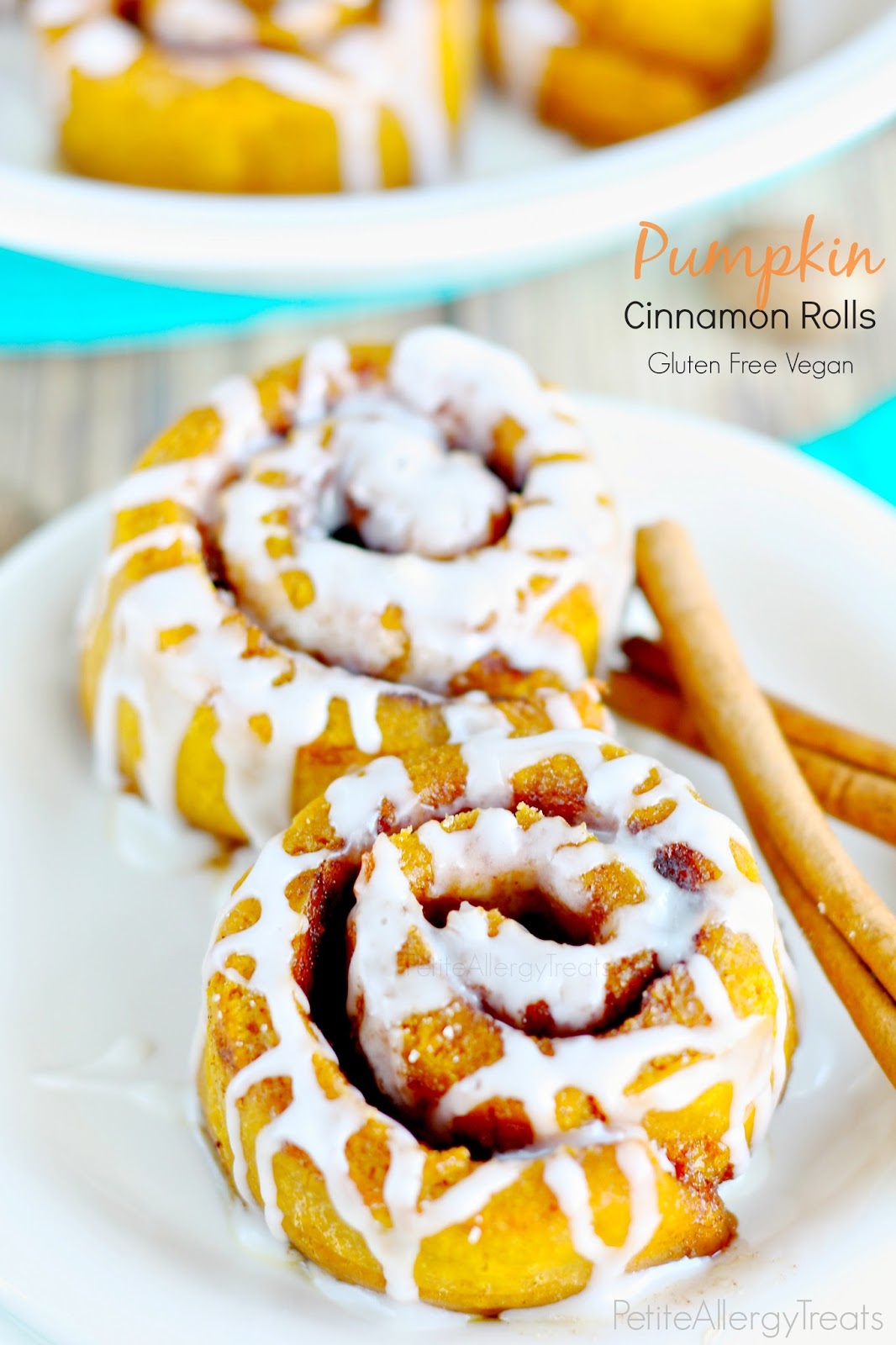 Gluten Free Vegan Pumpkin Cinnamon Rolls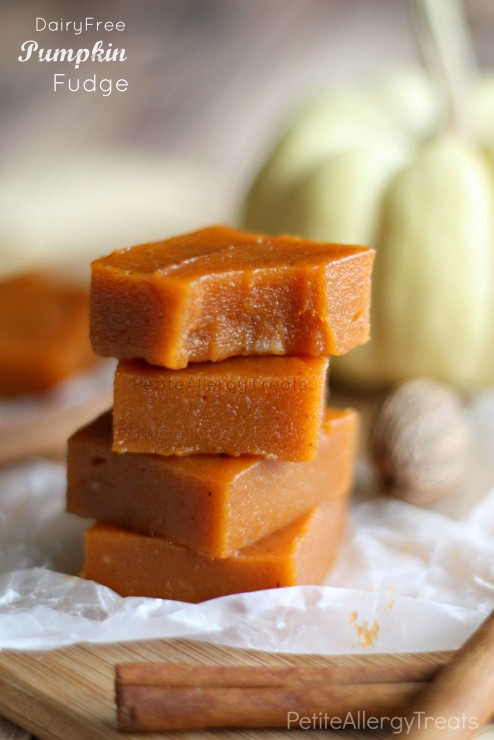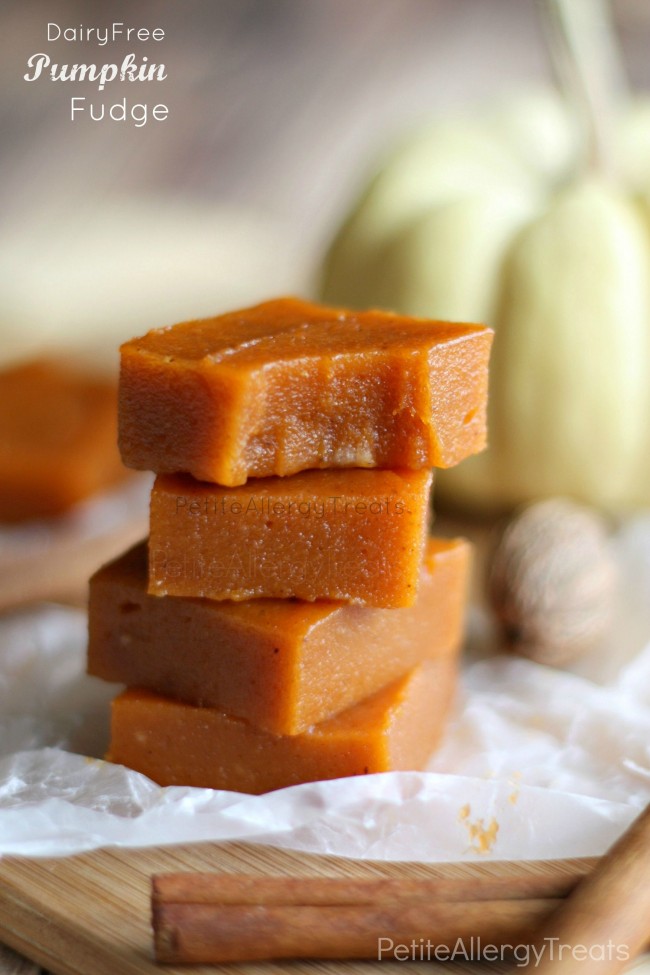 Pumpkin Fudge (dairy free gluten free)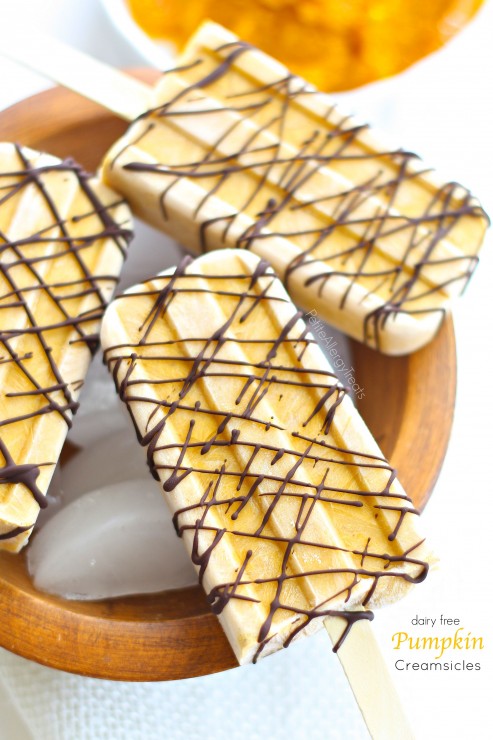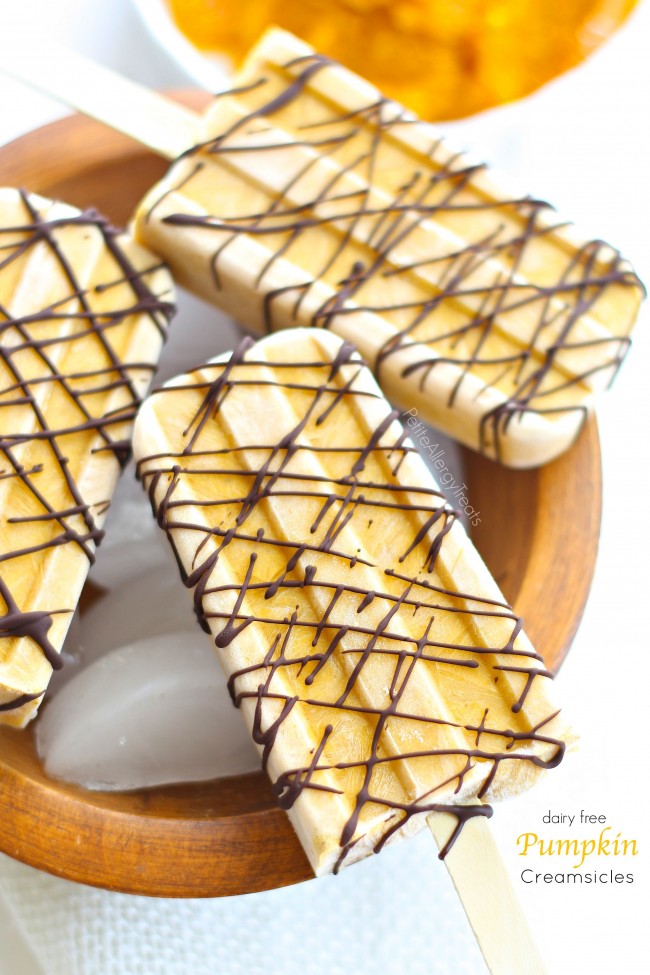 Pumpkin Pie Popsicles- dairy free vegan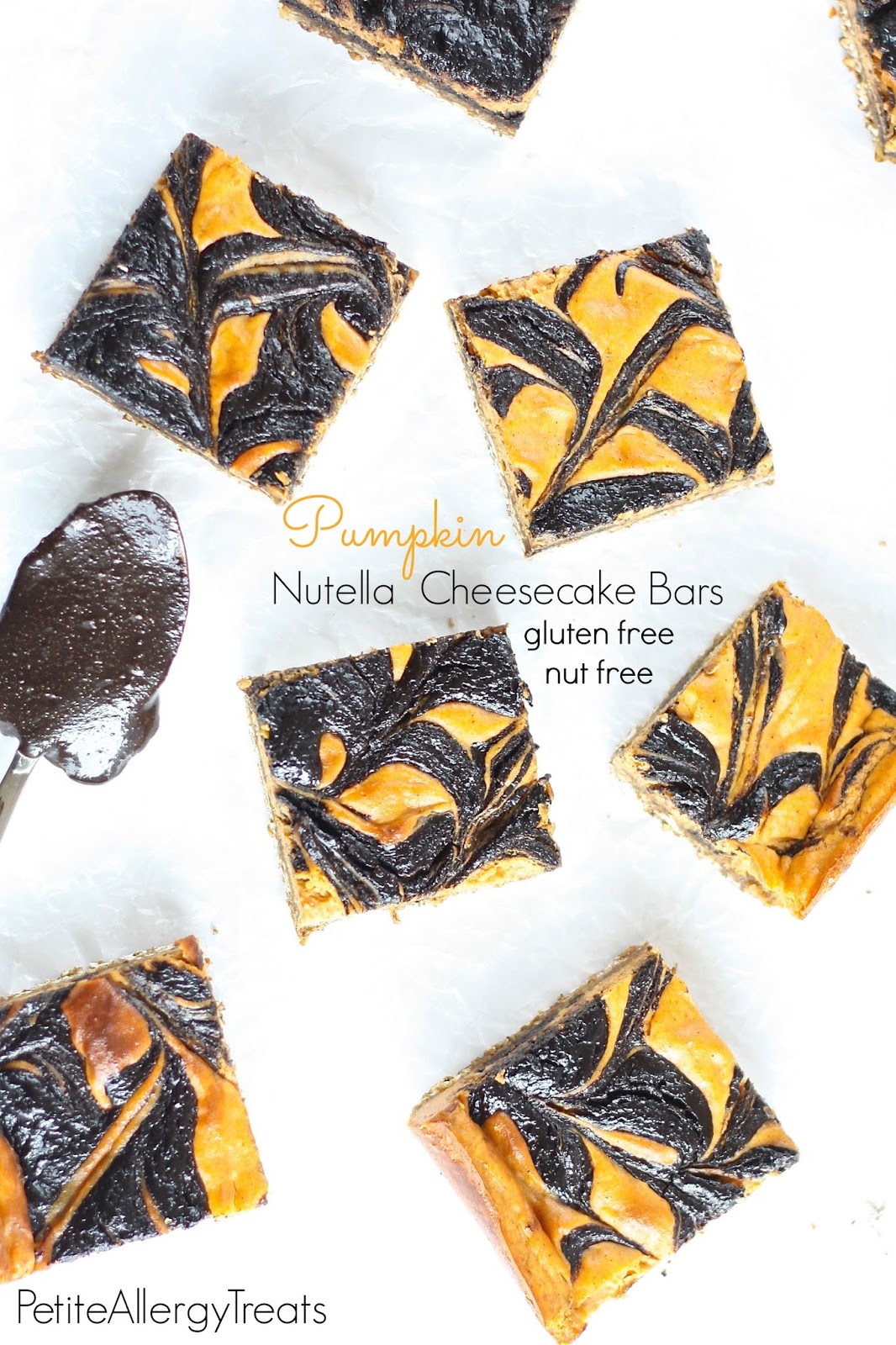 Pumpkin Cheesecake Nutella Bars- nut-free nutella, gluten free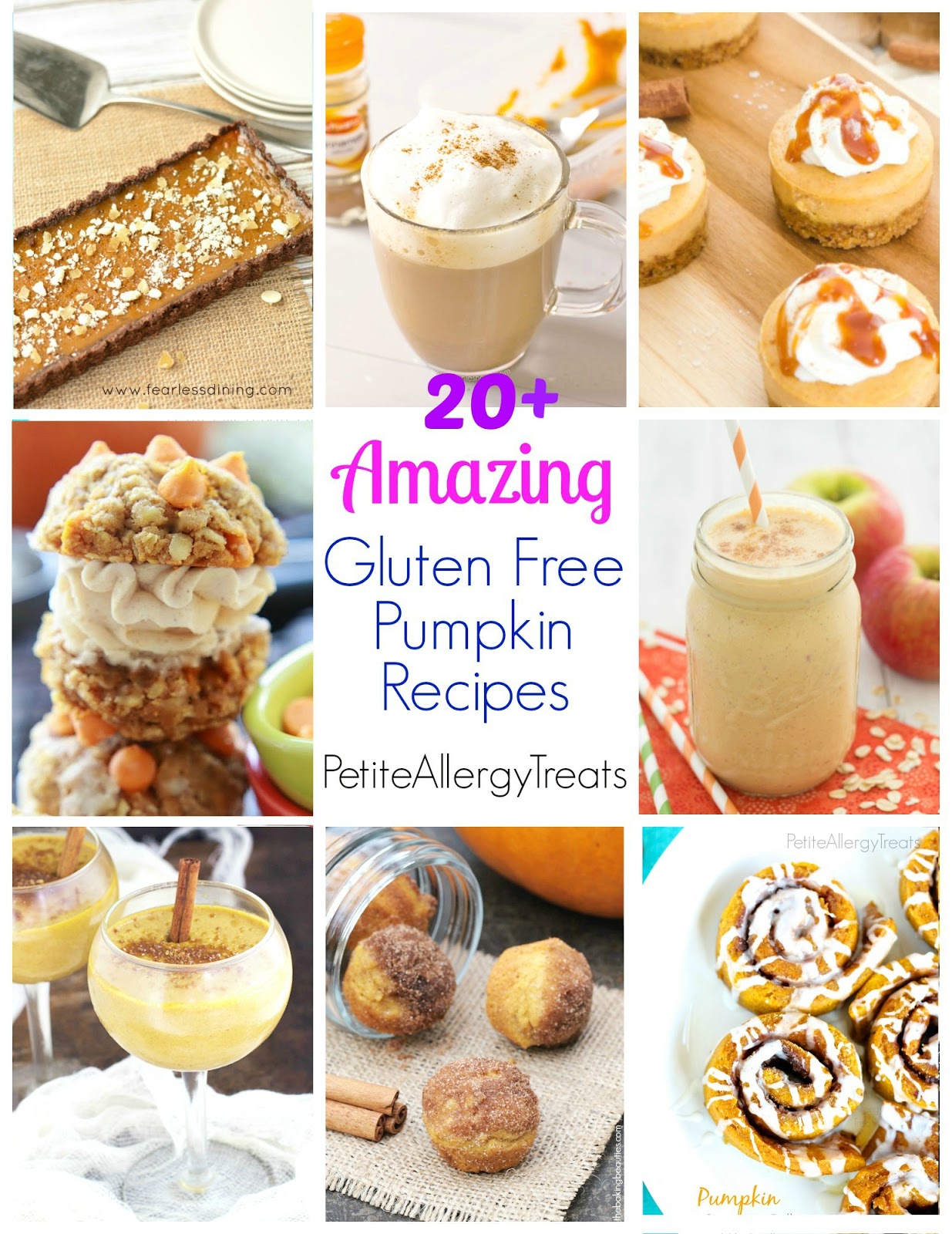 20+ Gluten Free Pumpkin Recipes