Pumpkin Pie Popsicles (dairy free Creamsicles) are fantastic way to cool off in Summer or great anytime of year for the die hard pumpkin lover.  This pumpkin spice popsicle has all the great flavors you'd find in pumpkin pie but is much easier as a no-bake frozen treat.  Coconut cream gives these vegan dairy free popsicles a creamy texture.  Finally, a frozen treat that is food allergy friendly and free of the top 8 food allergens.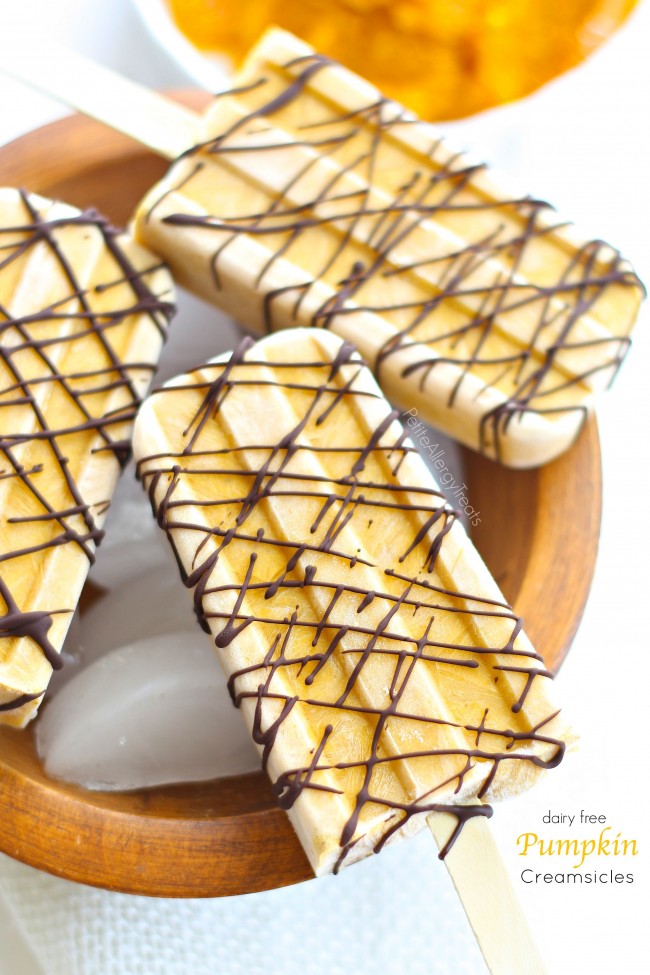 This past week was sweltering HOT.  It was 93 degrees with a heat index of over 100.  All that heat and humidity isn't for kids (or this lady).  To make things more interesting, my husband had to work the entire weekend which basically left me stranded at home. alone. for 2 days.
During this time I had to clear some pantry space for the new baking mixes Enjoy Life Foods sent.  I was rewarded by finding 2 cans of pumpkin pureé that had been crammed in the corner. #win  And they were just begging to become a pumpkin pie.   
We love pumpkin anytime of year and I feel like it could be used anytime.  Hot Summer days call for some popsicles but we still love pie.  Instead of blueberry oatmeal popsicles or even a chocolate fudgsicle, I wanted to try pumpkin pie.  Why wait until fall to break out the pumpkin spice love?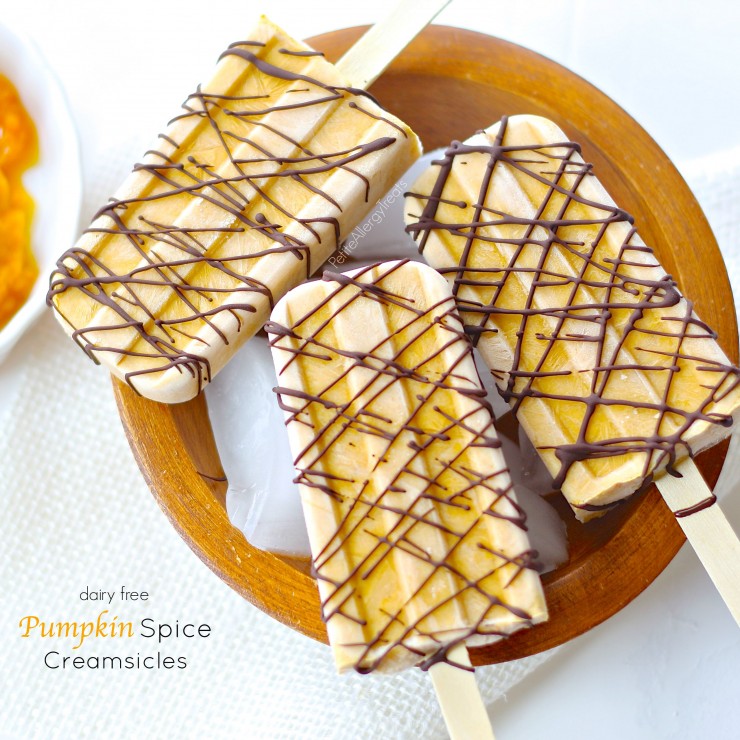 Popsicles are such thing lately on Pinterest and I even have a special Board- Pretty Popsicles dedicated to all the amazing recipes out there.  There are some really beautiful dye-free popsicle creations out there like from The View From the Great Island.  Sue has beautiful photography and natural ingredient recipes.
Popsicles are super easy:
Just mix and freeze.
Done.
Added bonus for no bake with the sweltering  oven heat.  And no big messy cleanups.  Since my husband was working I really didn't want to clean up the entire house AND the kitchen.   One thing I look forward to is our our tradition of movie nights when Daddy's away.  My kids don't watch too much TV so a full movie is a treat in itself.  (Plus, it gives me chance to sit and rest with the boys!)
Our movie of choice: Despicable Me 2
If you haven't seen Despicable Me, it's really a cute movie.  I was skeptical at first but Gru turned out to be a nice 'despicable' villain who eventually  adopts the girls out of love.
The kids also found the minions to be hilarious (and I admit, think they are pretty cute too).
I swear the boys have a secret language.  Not a word is spoken between them and they both burst out laughing in the same parts (that weren't even funny in my girl opinion).  Fact: I don't understand boy humor, since I am NOT a boy.  I'm just not part of the club.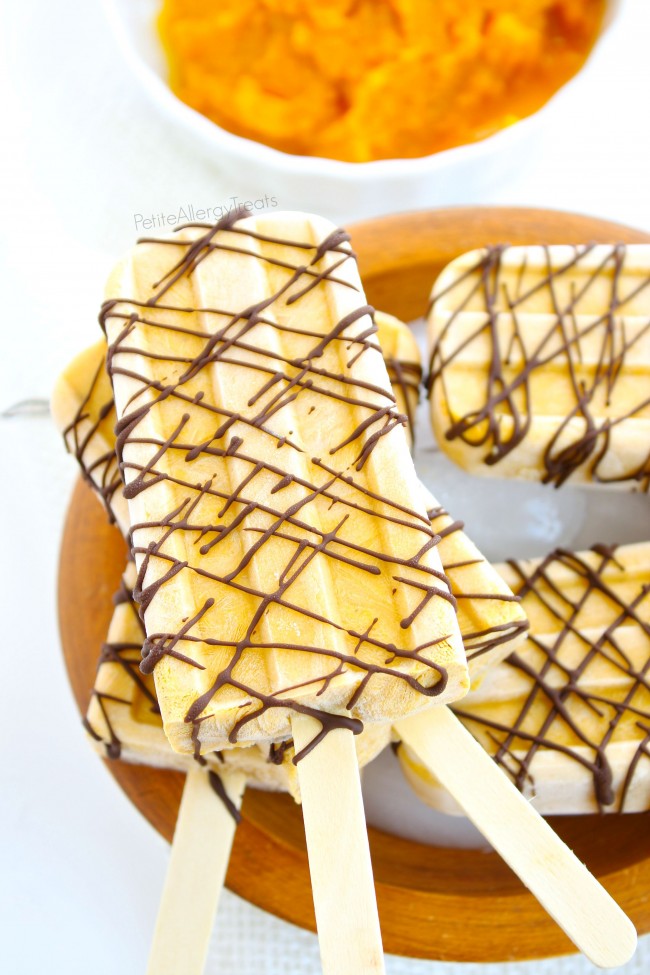 We also enjoyed one of these refreshing popsicles during intermission.  The kids quickly devoured these and begged for another.  I almost let them since I wanted another one too.  Since I was a  'mean' mommy, I insisted we'd have another one tomorrow…. but I had another one after they went to bed! #mommysecrets
What do you indulge in when the kids are sleeping and you don't feel like sharing? 😛

Pumpkin Pie Popsicles (dairy free Creamsicles)
Author:
Laura @ Petite Allergy Treats
Instructions
Mix all ingredients and pour into a popsicle mold.
Freeze 4-6 hours or overnight .
Drizzle with magic shell.
Inspired by
The View From the Great Island
Some other things you may like: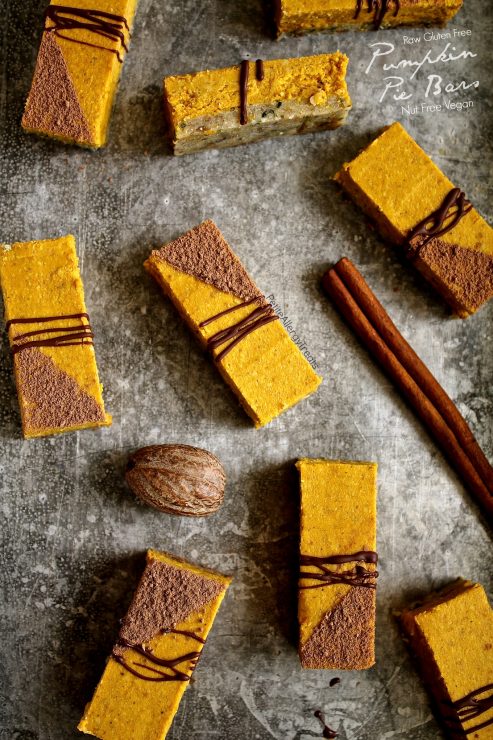 Healthy Gluten Free Vegan Pumpkin Pie Bars (Dairy Free)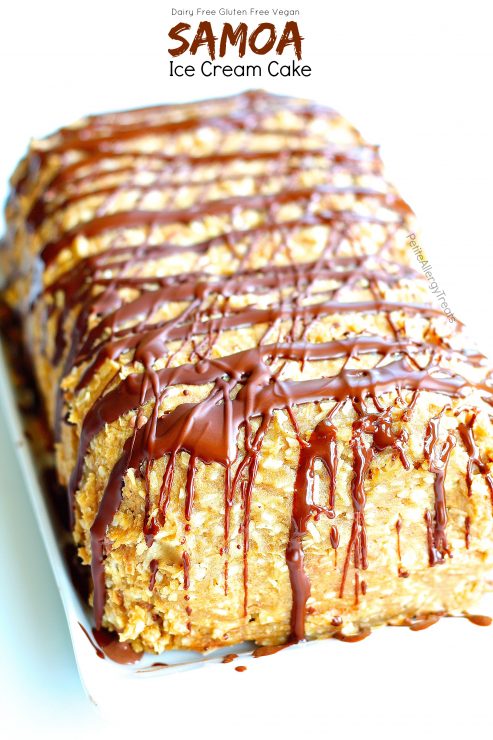 Gluten Free Dairy Free Samoa Ice Cream Cake (aka Caramel eLites) vegan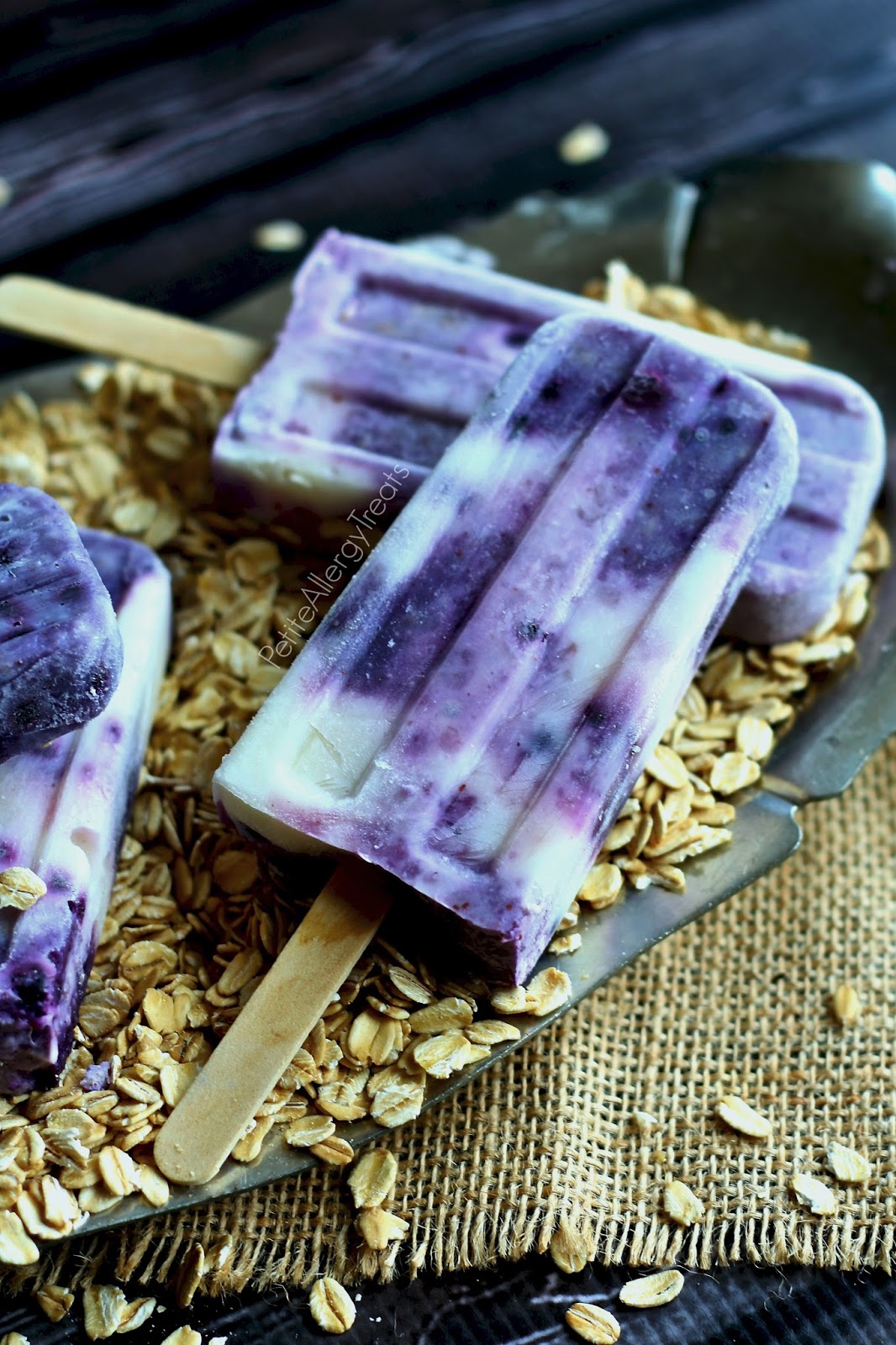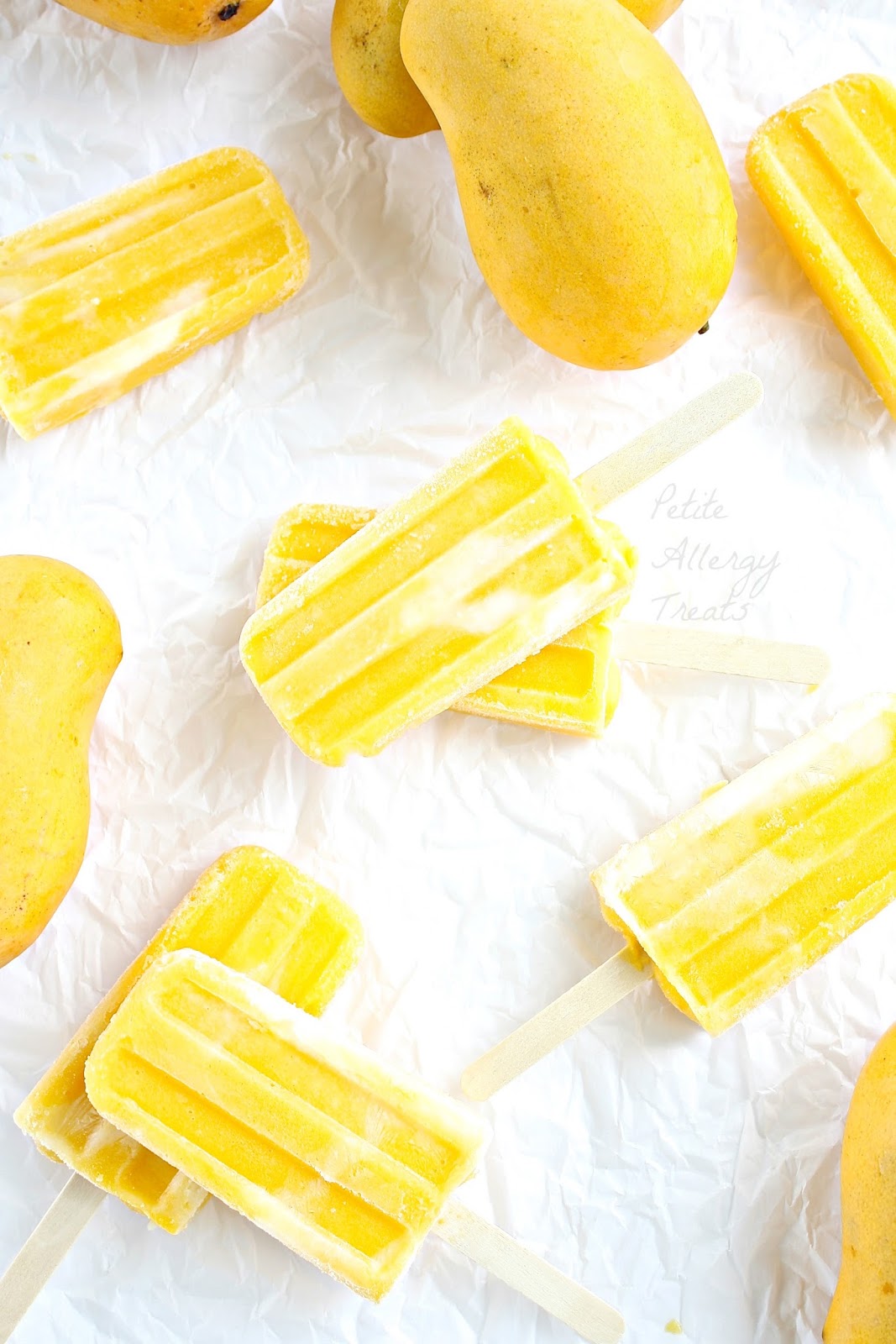 Mango Creamsicles (dairy free)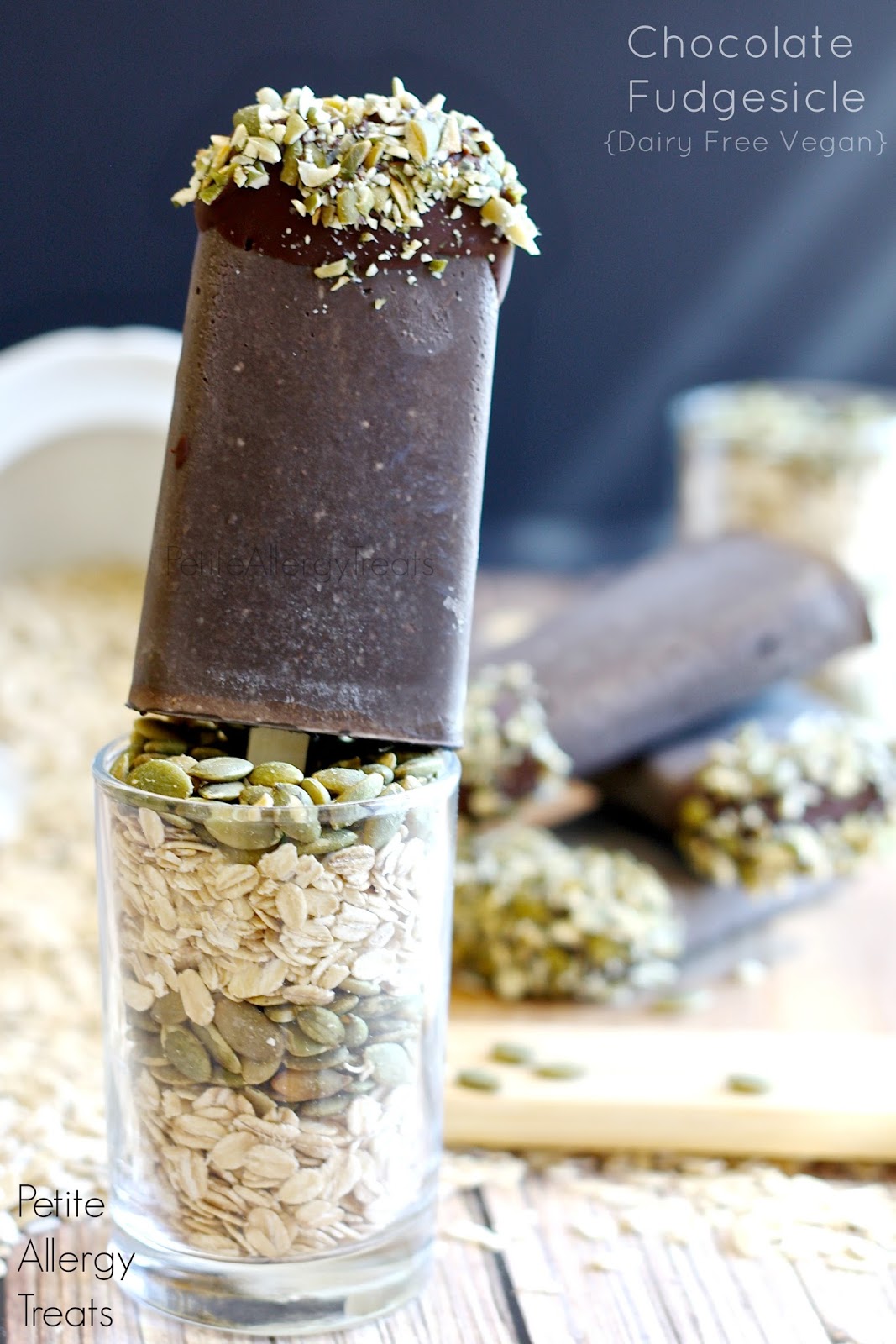 Chocolate Fudgicles (dairy free avocado)