Blueberry Oatmeal Popsicles are a perfect breakfast.  Made from real oatmeal heated up and cooled then mixed with some blueberries and yogurt. These blueberry popsicles make a surprisingly healthy and nutritious treat that are food allergy friendly: gluten free, soy free, peanut free, tree nut free and has a dairy free and Vegan option.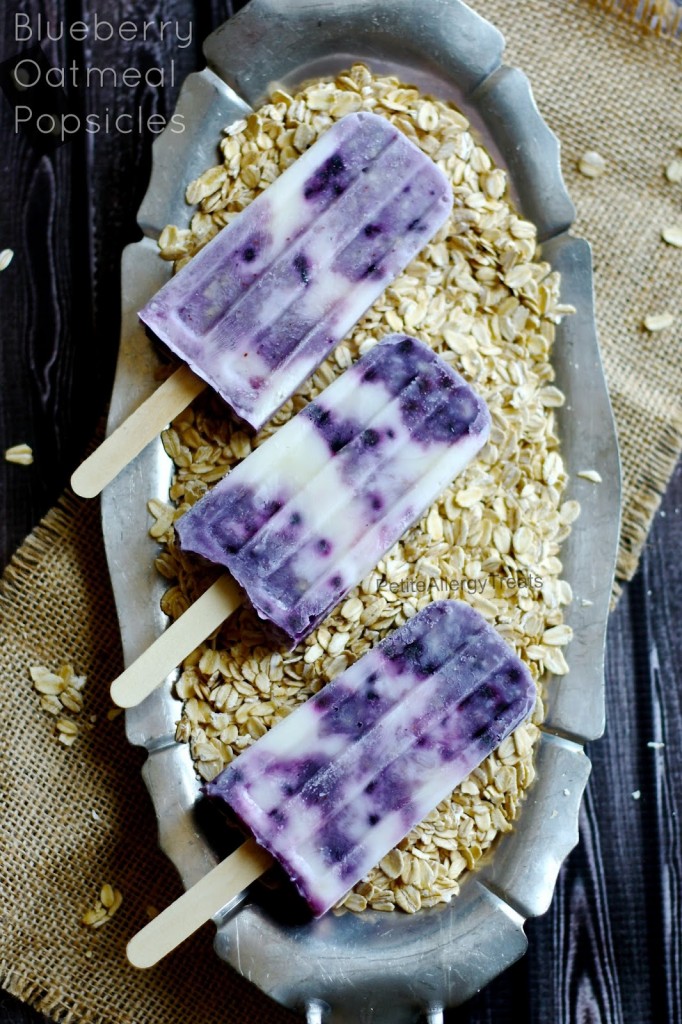 Summer is a time to enjoy cooler treats.  Often times, popsicles come with higher calorie and low nutritional values…Unless it's a fruit based popsicle made from cooked oatmeal, blueberry and a little maple syrup to sweeten things.
As you know, I am in love with two things: Blueberry and Oats.  Ever since my son passed his 
oat food challenge
I've been dreaming of more ways for us to eat it and receive all the nutrition.  Hot oatmeal was of course the first thing Mr. Naughty tried.  But let's be honest.  Hot AND Summer go together, but not with meals (unless you're Olaf from frozen).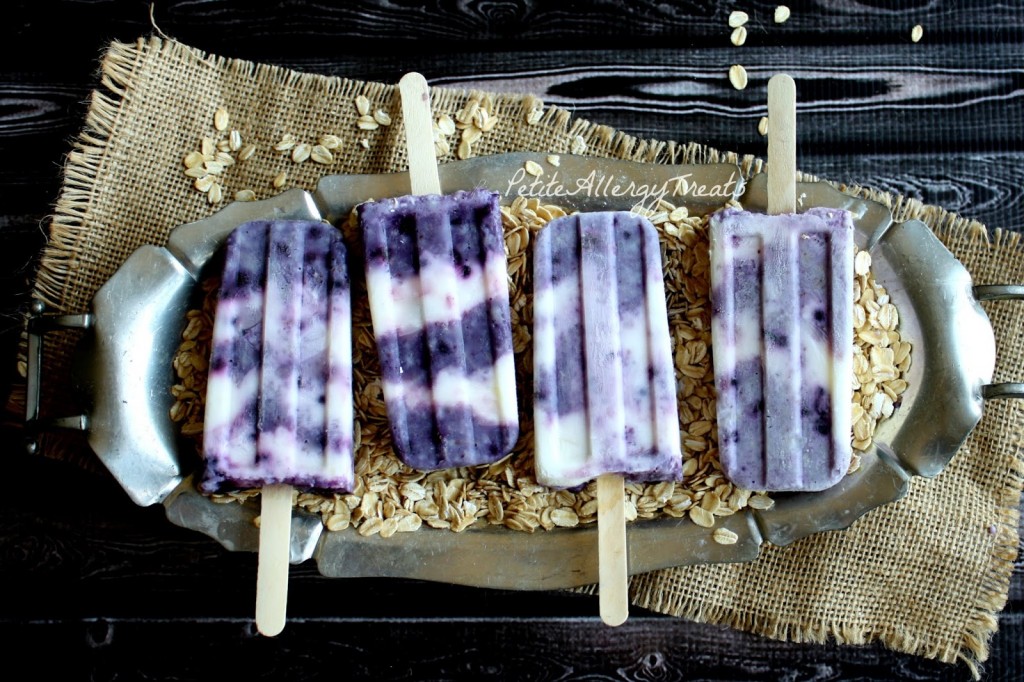 I realized how much we needed some homemade popsicles after we got back from vacation in HOT Florida.  Temperatures were in the low 90's everyday with up 80-90 % of humidity.  Bleh…gross… hot.  We didn't have access to a Trader Joe's or Whole Foods and I wasn't able to find a safe and healthy popsicle for the kids.  I actually borrowed this popsicle mold from my friend,
Lisa 
 who bought it at Amazon.  It's the Norpro Ice Pop Maker for about $18.  I have to say it worked really well.  
I'll be ordering my own for next year.
  (Just got it and can't wait to make more popsicles)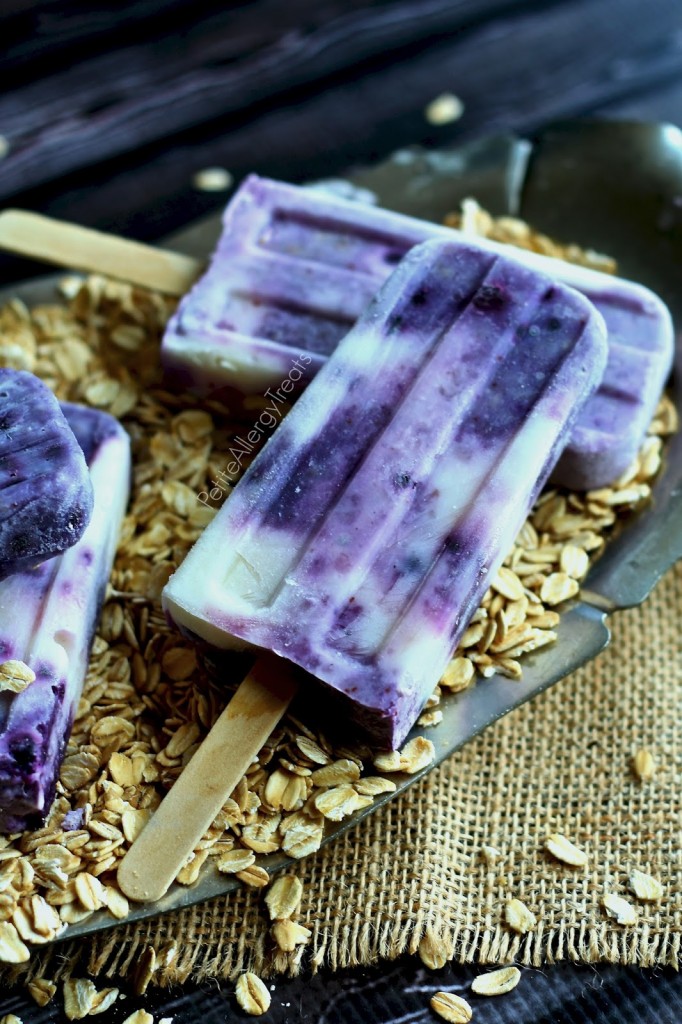 Make you own healthy popsicles!
Blueberry Oatmeal Popsicles
Author Laura @Petite Allergy Treats
Ingredients  (makes about 10 large popsicles)
1/2 cup gluten free quick oats
1 cup water or milk of choice
1 cup frozen blueberries
1/4 cup maple syrup
1/2 cup plain yogurt (optional, use coconut cream for dairy free/Vegan)
Directions
Heat oatmeal and liquid in the microwave for 1-2 minutes or until steaming hot.
Mix in frozen blueberries and maple syrup.
Pour into popsicle moulds.  If using yogurt, alternative oatmeal and yogurt to create a layer.  Insert popsicle sticks.
Place in freezer for 4-6 hours or until completely frozen.  Run under hot water to loosen popsicles.
Some other things you may like: