These Chocolate Fudgesicles (dairy free Vegan) are packed with plenty of nutrition from
avocado, oats and sweetened with maple syrup. They are also dairy free, gluten free,
peanut free, tree nut free, soy free, and egg free.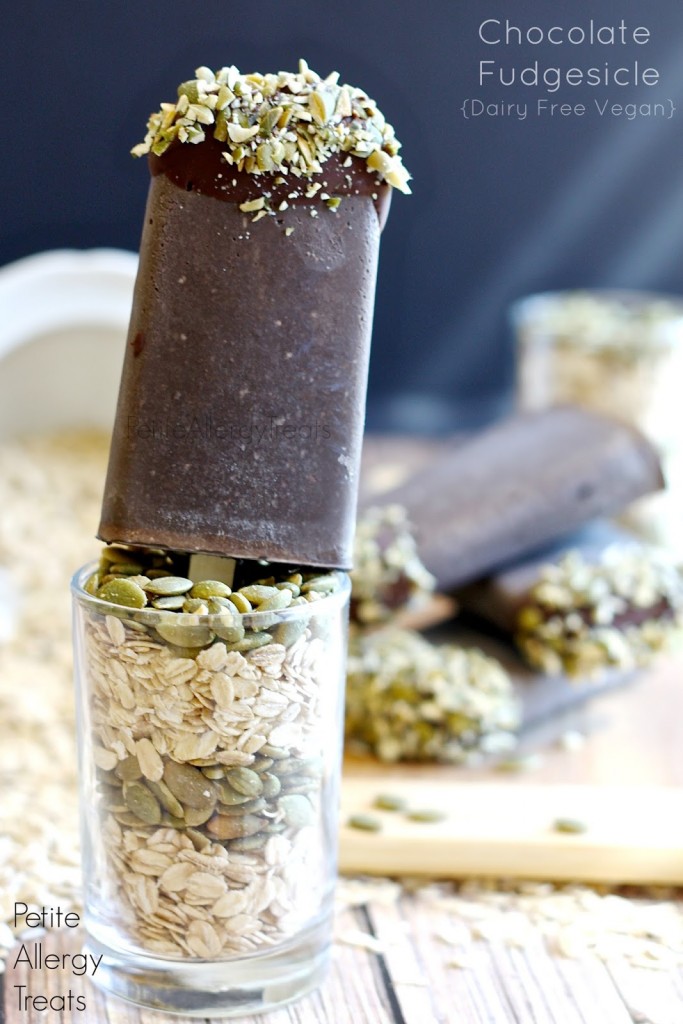 Hey there! I don't want to say it, but rumor has it Summer is official over after Labor day. You
know what I say?! La la la… not listening! 😀 #denial
Seriously though, does 89 degree weather (without air conditioning) sound like Fall or Winter
to you? (Don't forget, I'm in WI) Popsicles are a bit late in the year but a dairy free chocolate fudgesicles are great anytime of year. More on the fudgesicles in a bit… I feel like we haven't talked in a bit. There have been lots of exciting things happening around
here. Can we catch up a bit?
Our family had a nice relaxing Labor Day of just hanging around the house. We soaked up
the last few minutes of freedom before school started on Tuesday. School is going to be
a HUGE adjustment this year.
School
We had our fun filled (information overload) curriculum night last night. I can official say,
first grade is no joke. Holy busy home work schedules batman! First up: there will spelling
tests each week- words must be written 4x prior and turned in on Friday's test day. There will
4 book reports a month. A behavior binder will be sent home each day and parents need to
sign and return the form each day. A minimum of 10 minutes of reading writing/drawing a
story will be expected each night after school. #officallyoverwhelmed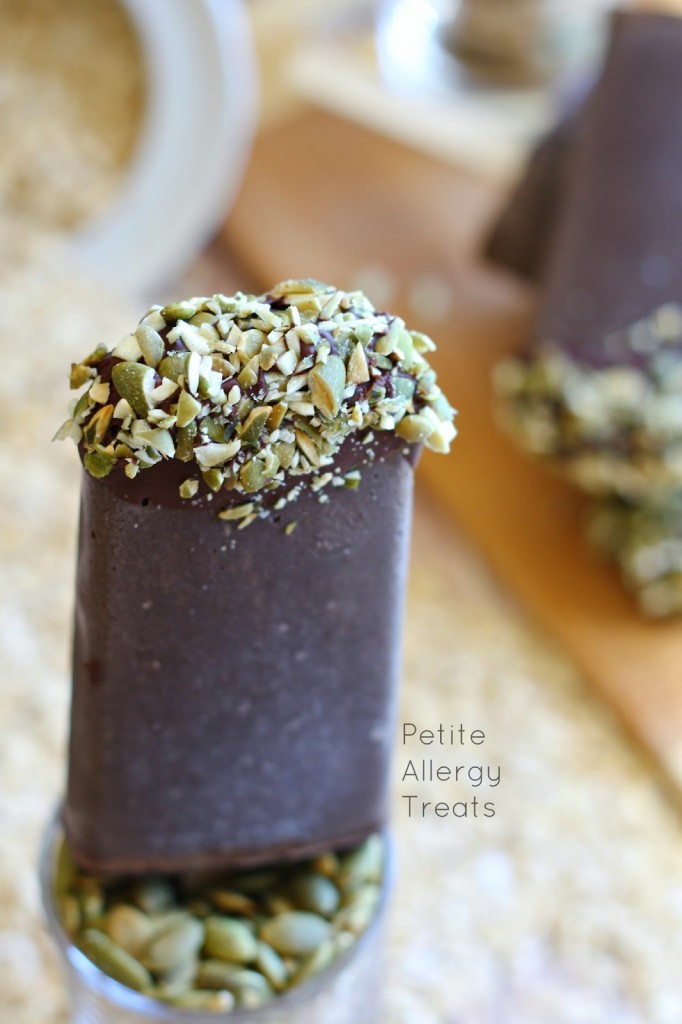 Half Marathon
If you've been following me on Facebook or Instagram, you'd know I've been toying with the
idea of trying to run a half marathon… without training…. sort of on a whim… "make the
impossible" happened. Crazy, right?
Well, I can't believe this but let's make it official:
I AM going to run a Half Marathon… this month!
Yay! #totallyscared
Seriously, I can't believe it myself. (but it's in writing here and everything you read on the
internet is true, right? :P) Really though, this has been an impossible thought my entire life. I am not a traditional runner. I used to hate running in fact. Still do a bit. But running has given
me the strength and empowered me to believe that anything IS possible.
Blog
Things are starting to get busy. I'm am so thankful to all of you who read my blog. I have
been so touched lately by some of your amazing stories and thank yous given to me through
email or social media. I-heart-you! 🙂
Since you guys are being so great and spreading the word about my little blog, I've had
some companies contact me. Things are new, so I don't want to say too much, but I'm
very excited I'll be able to share some new products/recipes with you in future.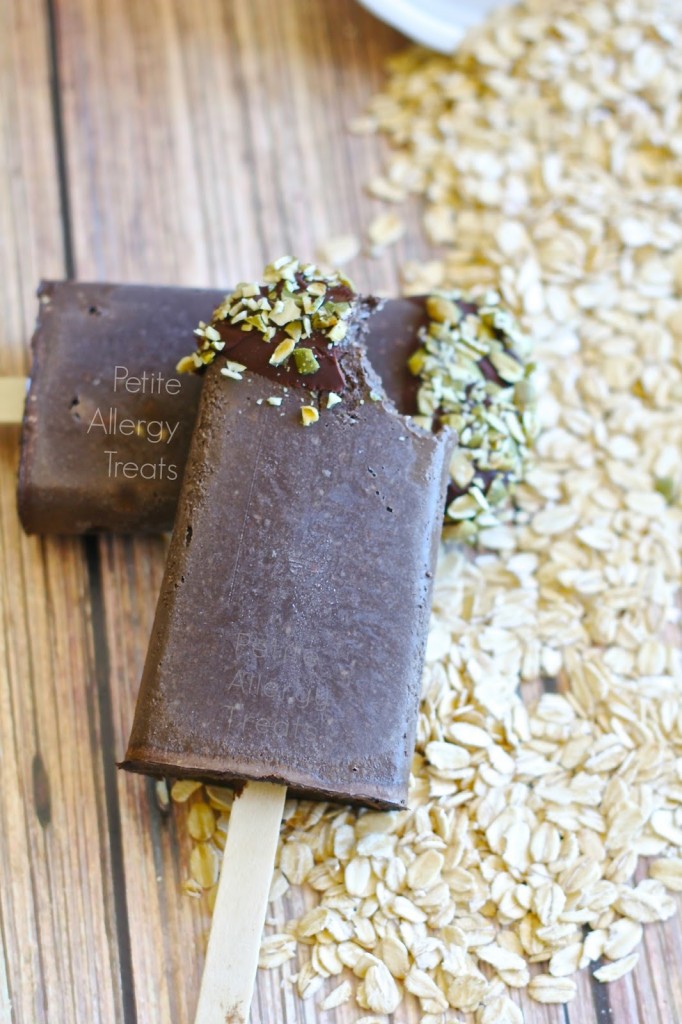 And so back to those Dairy Free Chocolate Fugesicles… These are creamy and packed with protein
from the pumpkin seed butter. Simply blend all ingredients and freeze. Dress them up a bit
with extra chocolate and chopped pumpkin seeds. Great anytime of year.
Ingredients
1/2 cup gluten free rolled oats
1/2 ripe avocado
3/4 cup seed butter or nut butter (I used pumpkin seed butter)
1/4 cup maple syrup
1/2 cup milk of choice
1/3 cup dutch processed cocoa
optional topping
1/2 cup chocolate chips (enjoy life)
1/4 cup chopped salted pumpkin seeds
Directions
In a blender, chop/grind oats into a flour.
Add other ingredients and blend until smooth.
Pour into popsicle molds and freeze 4-6 hours.
Optional topping: Roughly chop pumpkin seeds. Melt chocolate chips. Dip in chocolate and seeds. Enjoy!
Notes:
This is essentially a healthy breakfast in a popsicle, mixed in with avocado and protein from your favorite nut or seed butter. I haven't tried it but I'm sure using ready made oat flour would work fine any seed butter or nut butter could be used. I guarantee your kids would not refuse this for breakfast either! 😀
Some other things you may like: