Easy homemade Chocolate Magic Shell is the perfect topping for ice cream.  This 2 ingredient magic shell is also dairy free and soy free making it allergy friendly.   It is also free of the top 8 food allergens and has a coconut free option.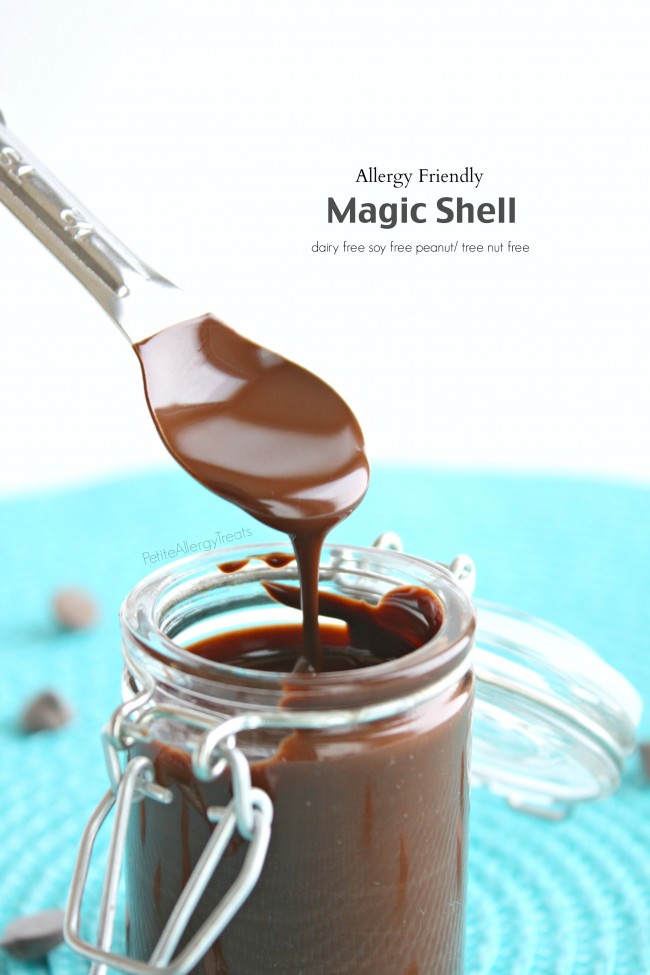 Magic shell is one of those desserts that make me think about Charlie and the Chocolate Factory.  The movies always made that chocolate river look sooo delicious and smooth.  I wanted to jump in and drink a gallon.  Or at least dip an oversized lollipop… With this chocolate, those dream are possible…. The dipping part at least.  This chocolate is super silky, creating a smooth chocolate shell that hardens almost instantly around frozen treats.  It basically makes the ice cream a candy bar coated in nice layer of chocolate.
And it's not really rocket science:  Chocolate anything makes it better.
Period.
There's really no argument.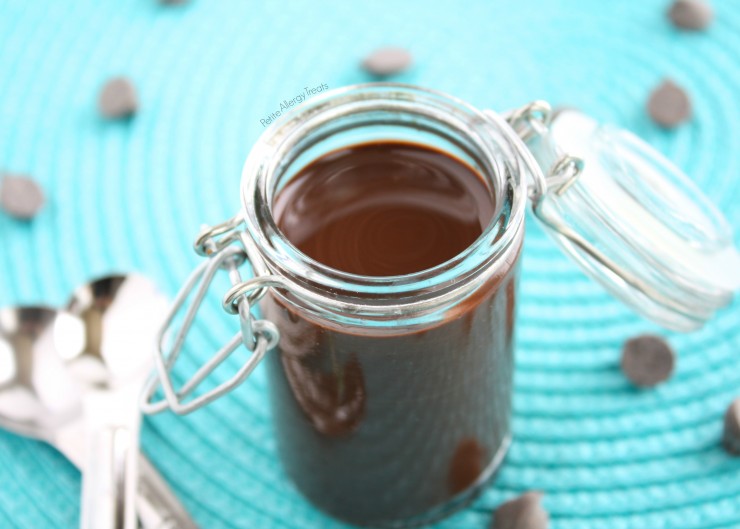 Example:
Crazy good duos like chocolate and peanut butter. There's like a billion recipes that include the combo which, btw potentially means there's like a billion peanut butter-less or peanut free recipes out there since you just swap pumpkin seed butter or sunflower seed butter for peanut butter.  Same deal with chocolate Nutella, swap some nut free 'nutella'.  Just saying…
I think you'd agreed with me that chocolate is a no-brainer with: ICE CREAM  <—-insert scream for chocolate magic shell!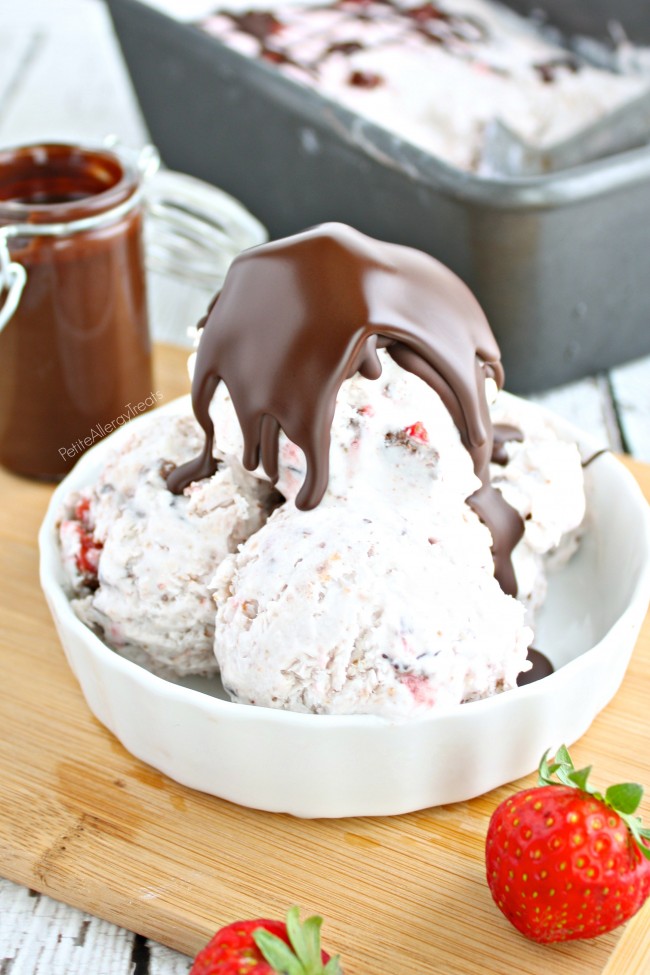 Now, for those of you who have worked with chocolate for dipping things like strawberries and candy, you know chocolate is actually pretty thick.  And if you've attempted to cover anything frozen, it quickly turns to glue to and rock hard without that smooth lovely thin chocolate shell.
Enter: extra oil
It puts the magic in chocolate 'magic shell'
That's the big secret.  Just adding a little extra oil to help make things smooth and shiny for dipping ice cream or pouring over the top.  Pour over your favorite ice cream, like mint chip, blueberry, S'mores or this strawberry ice cream.
Strawberry Ice Cream recipe here.

Chocolate Magic Shell
Author:
Laura @ Petite Allergy Treats
Ingredients
1 cup allergen friendly dark chocolate chips
2 Tbsp non-hydrogenated palm oil or coconut oil
Instructions
Combine chocolate and oil in a microwavable bowl. Heat until chips are melted.
Mix to combine oil and chocolate.
Notes
Allergy free chocolate must be used to make this dairy free, soy free, peanut/tree nut free.
Some other things you may like: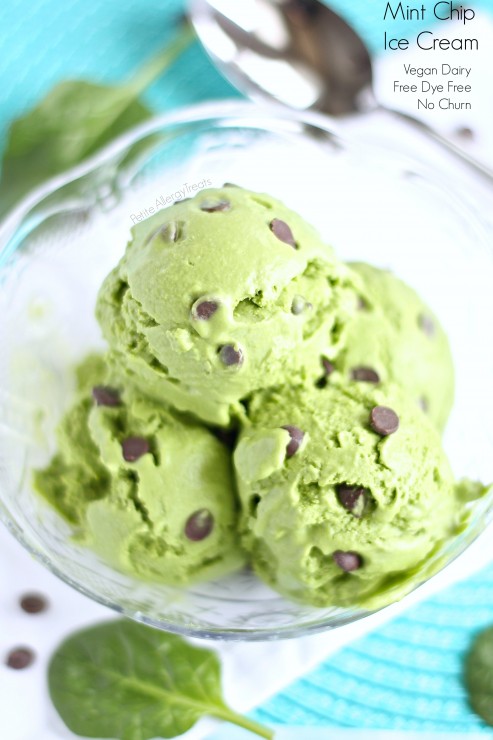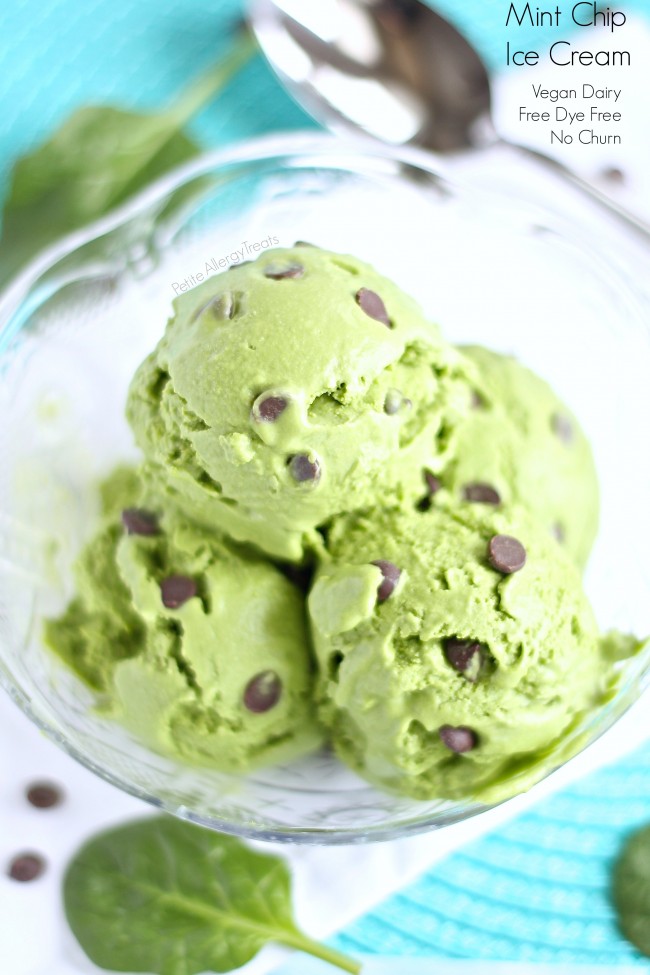 Mint Chip Ice Cream- dairy free vegan
Cookies N Cream with Mint Oreos- dairy free vegan gluten free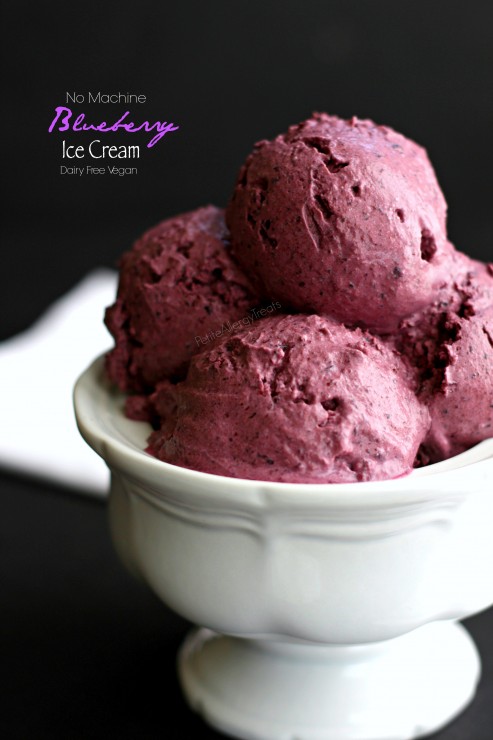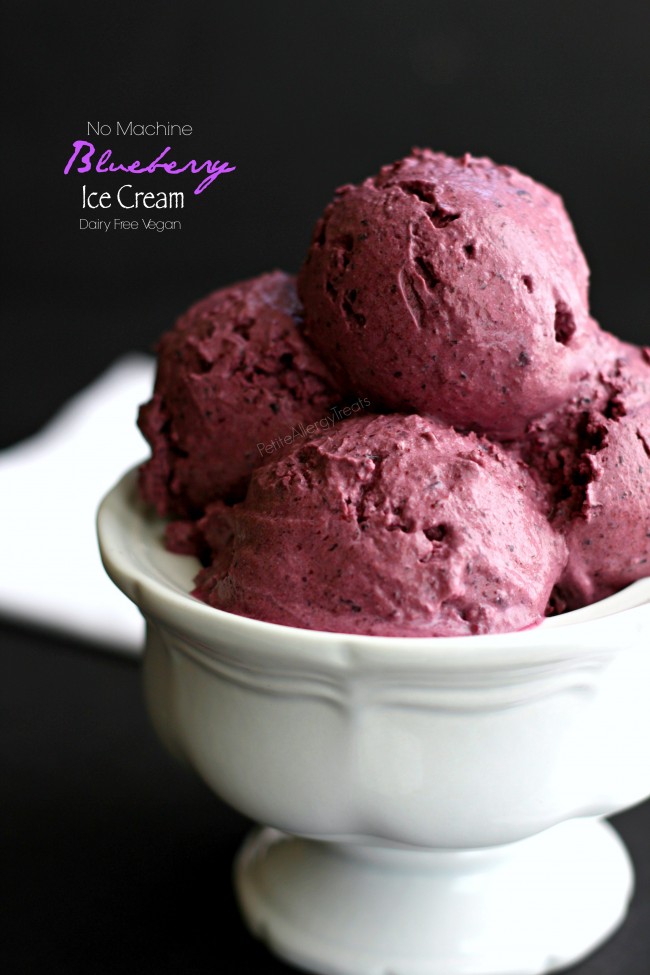 Blueberry Ice Cream- dairy free vegan dye-free