Nut Free Nutella Chocolate Spread?!  Yep.  And it's is super creamy and with a rich chocolately flavor.  It's made from pumpkin seeds instead of hazel nuts to make it peanut free, tree nut free (no hazel nuts), soy free, gluten free, dairy free and Vegan.  This nut free nutella can be used for so many snacks and desserts!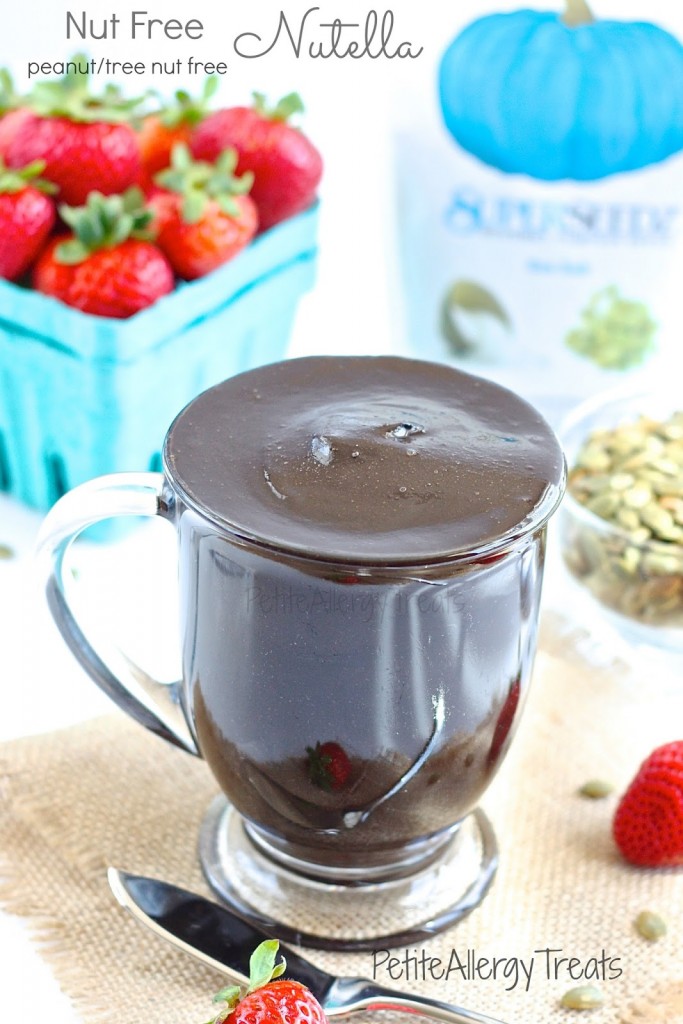 years to find a safe pumpkin seed.  We're allergic to all tree nuts, peanuts and sunflower!  Talk
about a triple threat.  We cannot have any pre-made nut or seed butters either… until now.
More on how to make this no-nut nut free-nutella in a bit.
Can we talk about what makes this brand so unique?  SuperSeedz are produced on
dedicated equipment without any peanuts, tree nuts or sunflower on site.  The are: gluten 
free, egg free, dairy free, peanut free, tree nut free, fish free/shellfish free and soy free*.  
Another thing to mention is how the company uses no GMO's or MSG, contains real organic 
sugar and real vanilla.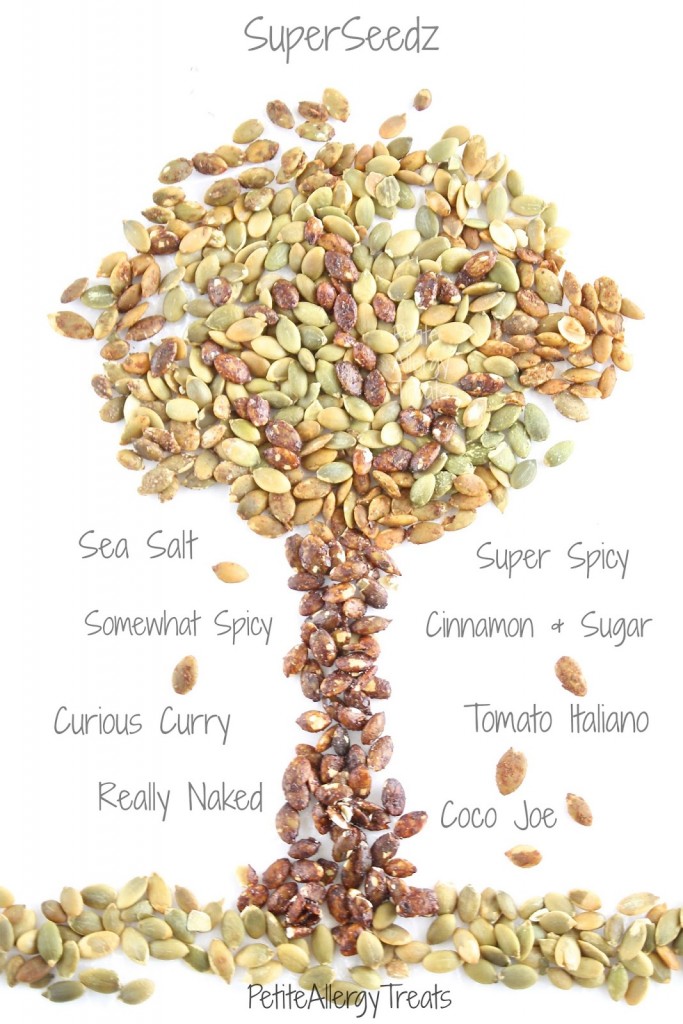 I was so thankful for finally finding a safe pumpkin seed, I contacted the company directly.  They
were more than thrilled my family loved their seeds and that my search was over.  I mentioned
oil and excess amounts of sugar.  But do you know the best reason this is better than Nutella?
It's is free of the Top 8 Food Allergens so everyone can enjoy.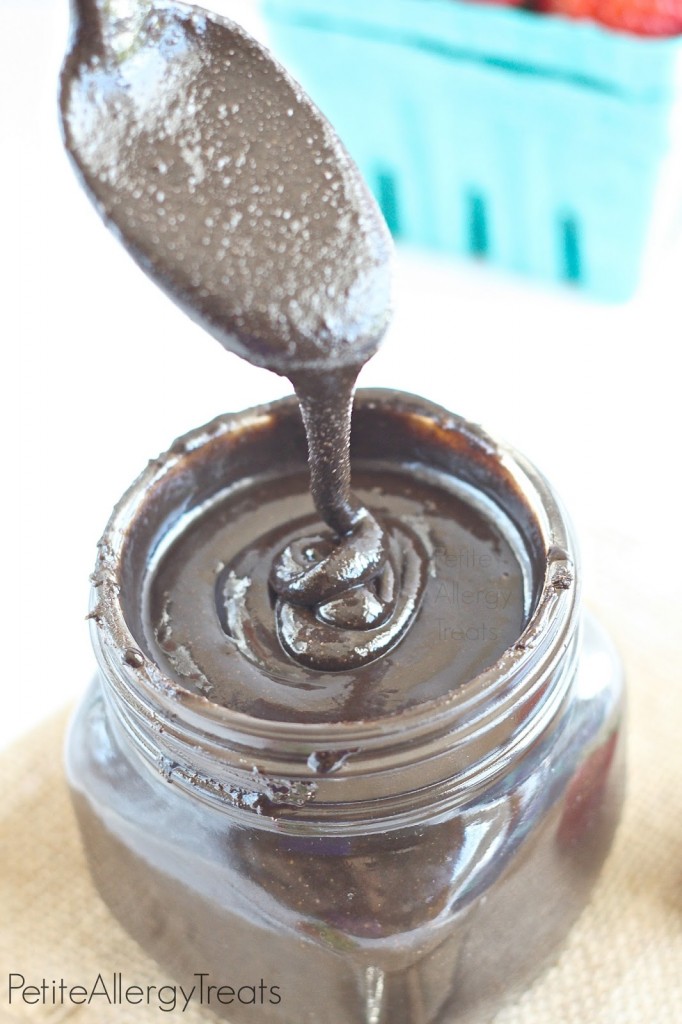 This may sound over board but emotionally, these seeds have been one of our most important
food breakthroughs.  Food allergies are hard on children.  My son sits with 3 other kids at the
peanut free table, isolated from his friends and classmates.  All his friends eat peanut butter and
jelly sandwiches, like a typical kid.  Now, my son can eat a PumpkinseedB & J sandwich too.
He was excited he could eat "Nutella" for a snack like his "normal" non-nut allergy friends.
If your family is looking for another safe healthy snack, try some SuperSeedz.  You can order
from their website below and be sure to enter for you chance WIN all 8 flavors for free.
Author: Laura @PetiteAllergyTreats
Ingredients
2 cups pumpkin seeds (I used 1 cup sea salt/1 cup really naked
5 T oil (I used avocado)
1/2 cup cocoa powder
1/3 cup+ 2 T powdered sugar
Directions
In a blender or food processor, combine oil and seeds.  Pulse a few times to roughly chop. Blend for 5 minutes.  Scrape down sides.
Add cocoa and sugar.  Blend an additional 5-10 minutes or until smooth.
Notes: Butter will appear thin but will thicken slightly went refrigerated.  You want it thin enough mdke it spreadable.  Store leftovers in the refrigerator.
Disclosure: I was not compensated for this review, however I received all SuperSeedz flavors at no cost to me.  These are all my own opinions and I really do love their pumpkin seeds.  
Some other things you may like: