This post is part of a social shopper marketing insight campaign with Pollinate Media Group® and Wet-Nap®, but all my opinions are my own. #pmedia #ConquerTheMess http://my-disclosur.es/OBsstV
Summer fun can messy but make lasting memories.  Our latest messy adventure involved chocolate and strawberries.  The boys loved picking the strawberries, dipping them in chocolate and of course eating them! When boredom hits, we get messy (as long as it's an easy clean up), with crafts or extra help in the kitchen.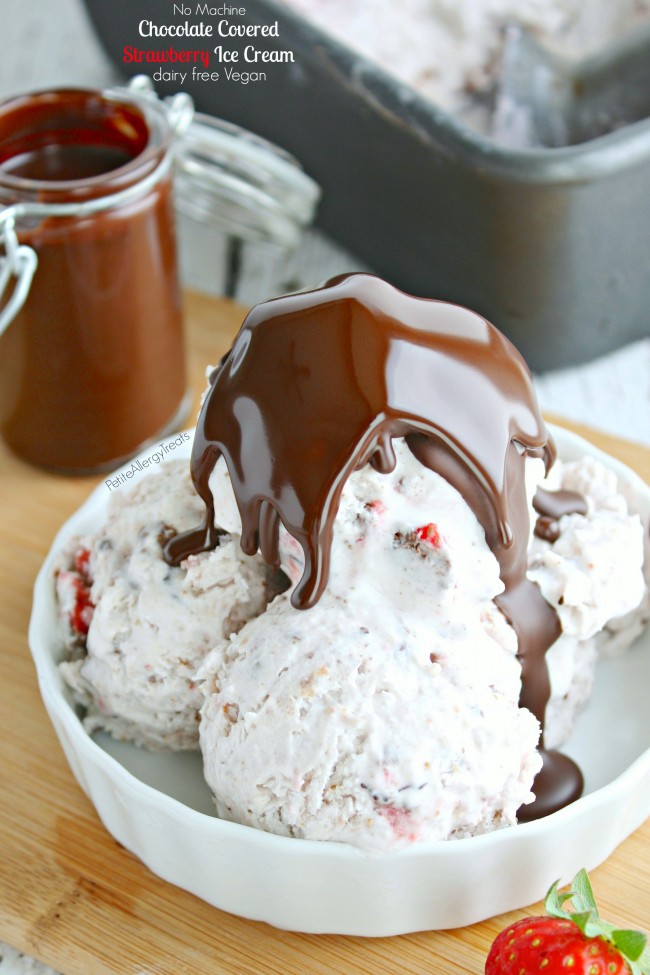 Chocolate covered strawberries are a perfect dessert alone.  We got a little creative with the Summer heat to make some Chocolate Covered Strawberry Ice Cream with real bits of fresh strawberries dipped in chocolate.  This is a messy copycat version of our local favorite ice cream but this version is dairy free AND egg-free, making this a sweet Vegan treat that's also naturally gluten free.  Chocolate covered strawberries take ice cream to a whole new level.
Time is flying by this Summer and I'm sprinting to keep up.  We've been keeping busy trying to make our time memorable and keep the dreaded boredom away.  This inevitably includes things getting a little chaotic, crazy and super messy.
I have 2 boys after all.
And boys are loud. And full of energy. And make the house a complete disaster at times.
To keep our sanity this year, we've made a Summer Bucklist.  It lists all things we want and need to do before school starts.  The list has normal things, like cook more with mom and pick real strawberries to more adventurous things like rock climbing, letter boxing or play American Ninja Warrior on a playground….  Needless to say, with Mr. Naughty's broken arm, we chose a less risky adventure of strawberry picking…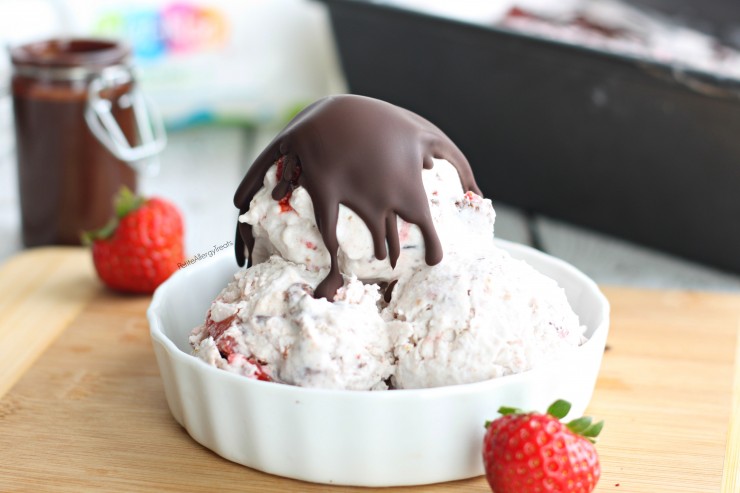 Strawberry picking finally happened, when the weather finally cooperated along with our schedules. Days of heavy rain caused the fields to become muddy and extra messy.  Not that I didn't expect mess, I even made a quick stop at Walmart to grab some Wet-Naps to help combat the expected strawberry stains.  I just didn't want to wade around in mud for berries.
It was so late in the picking season, only of handful of people rode out with us to fields… it was the last day of picking.  We almost had the WHOLE strawberry field to ourselves.  And it was quite calming picking just with the boys.  
And then the laughter started. 😀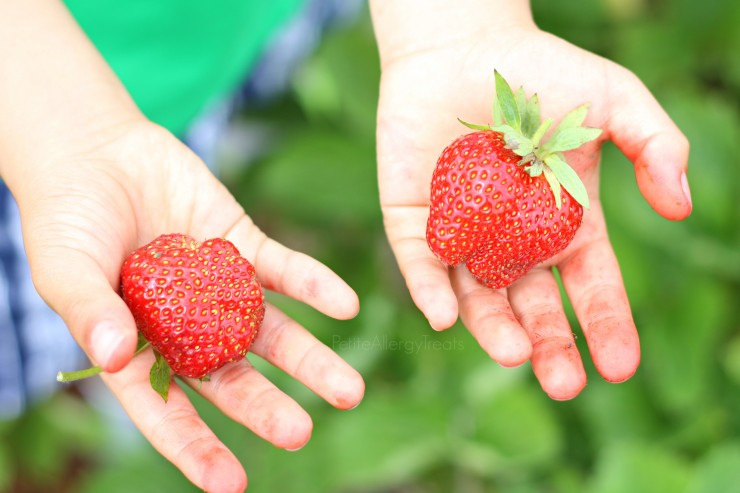 Most of the berries were so ripe the stem kept fell off when the boys grabbed them, causing a pool of red everywhere on their hands.  We deemed those berries unfit and said 'oh darn', better eat them immediately.  They were squishing berries left and right in-between hysterical bouts of laughter.  At one point I had to remind them to at least try and not squish them.
All that squishing was caused some major staining to the hands and fingernails and this was only about half way through our picking.  Thankfully the hands were an easy clean up.  What you don't see is me wiping their berry stained mouths and chins in hopes of stopping the strawberry river from reaching their clothes and shoes.  The wipes were great since they're safe for hands and faces.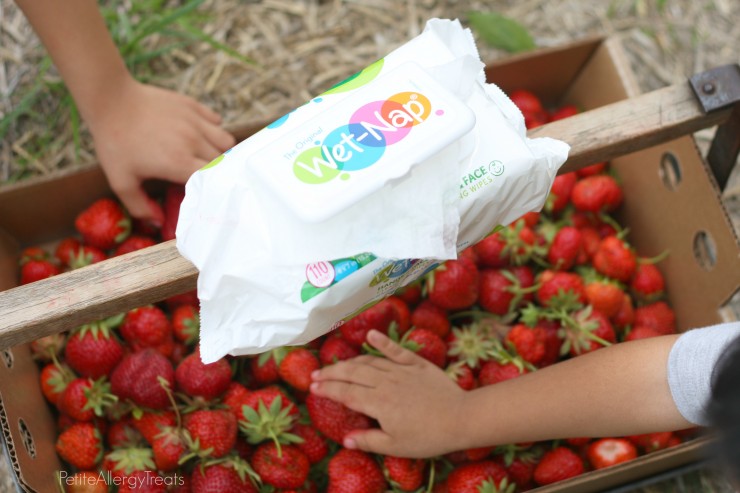 Anyways, they were making so much of a mess  I put up down the wipes and picked up the camera instead.   Sometimes you just need to let them be boys with all the mess and noise (even in public).  But.  I ended up leaving the wipes in and out of the basket to for a quick grab.
For every berry we picked, I swear we ate 2.  The farm was realistic about people eating the fruit and openly offered everyone to taste a few and since it was the last day.  We definitely had a few.
We finally arrived home about 2 hours later.  The car ride was quiet but of course no one fell asleep.  I thought the boys would be pooped out from all the fun… Nope.  The complete opposite.  As soon as they were in the door, I had 2 'wired-overtired' ready to go boys. *sigh* It was only lunch time with no hope of naps happening.
Solution?  Stuff  'em with fresh strawberries and hope they'd forget I promised we make something with the strawberries.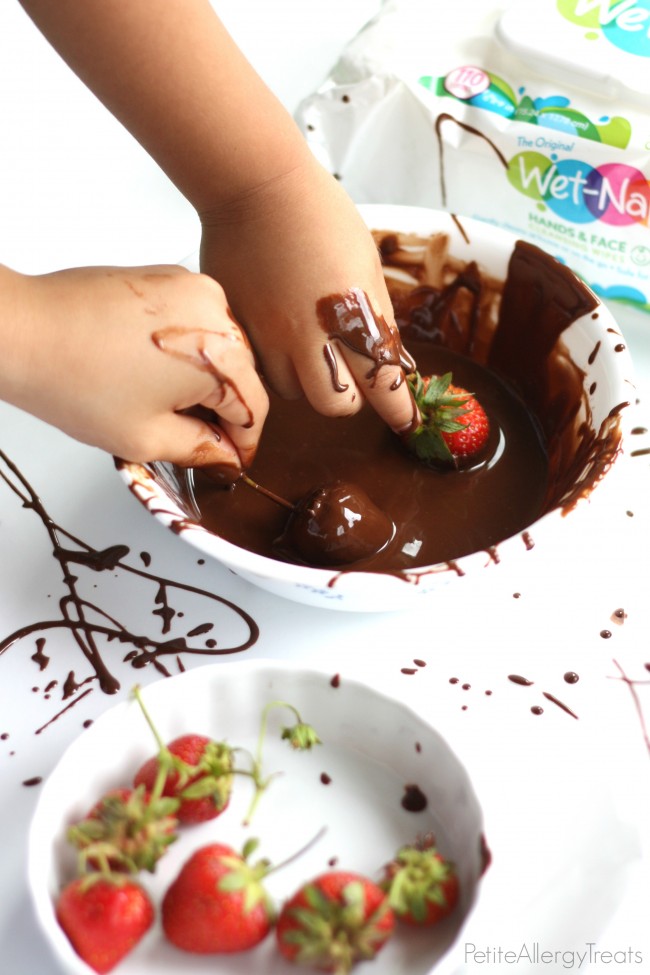 Kidding.
But I really did stuff them.
We destroyed at least 2 pounds of berries.  They were super ripe and weren't going to last much longer anyway.
I promised they could help create something from the mass amount of strawberries.  Sir suggested something with chocolate and out of to exhaustion, I agreed.  The picking wasn't too messy so how bad could dipping strawberries be under adult supervision?
Umm… really messy.
I was there to help but let them do all the dipping.  Things were going great until Mr. Naughty bumped Sir's arm while transferring his freshly dipped berry. Drips turned to dribbles…dribbles turned to lines of chocolate.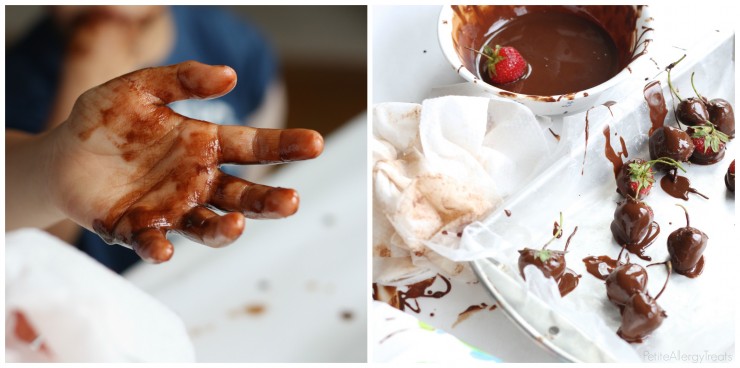 I once again, pulled out the Wet Naps to make clean up easy on sticky chocolate drenched hands.  In the end, it was really a lot of fun.  In between giggles and lots of oops, we covered the berries (and hands) in chocolate.  The put some wax paper down to help catch drips and lots of wipes for an easy clean up.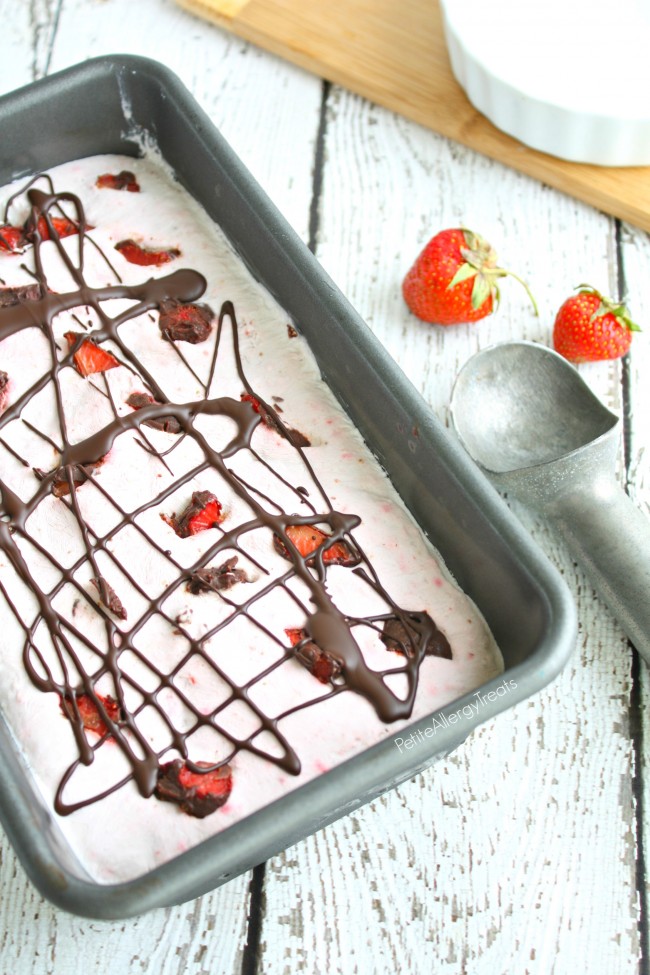 We spent the entire day out and active while being messy without any tantrums or major meltdowns.  Keeping them busy surely and something to do with it.  And anyone parent can agree, a non-tantrum day is a really good day!
And good days go best with ICE CREAM.
Chocolate covered strawberry ice cream, kind of course!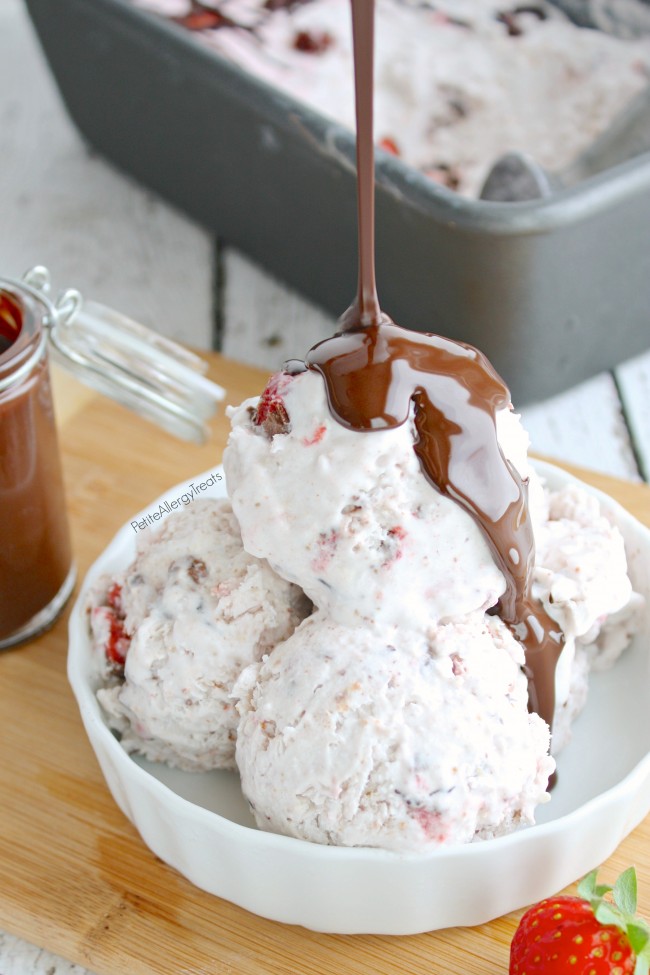 We finally had enough berries to make some strawberry ice cream and chocolate covered strawberries.  Put them together for the ultimate chocolate and strawberry combination.
Do you have a favorite messy strawberry picking memory?

Visit Walmart for all your Wet-Nap® needs: 110-Count Hands, Face, & Body Cleansing Wipes, 24-Count Packettes Antibacterial Hand Wipes and 40-Count Canister Antibacterial Hand Wipes.
Find all the latest news for Wet-Naps and follow them on social media: Facebook Pinterest  YouTube
Some other things you may like: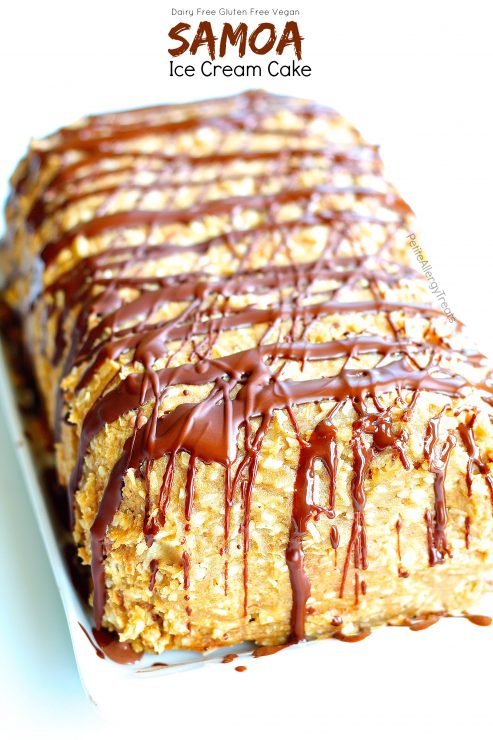 Gluten Free Dairy Free Samoa Ice Cream Cake (aka Carmel deLites)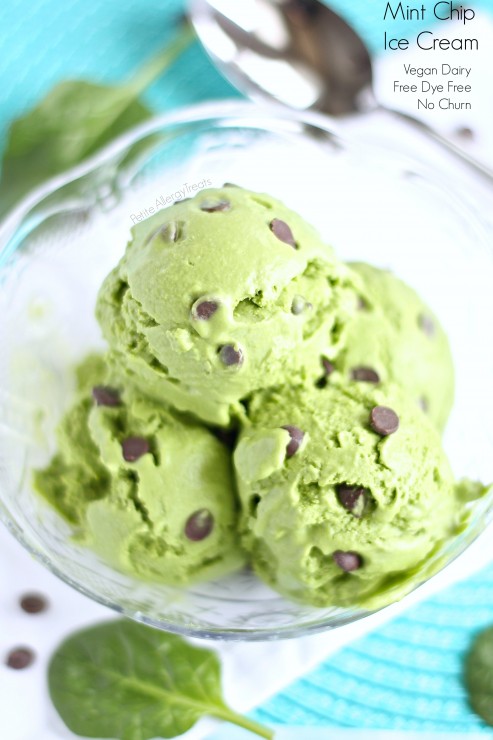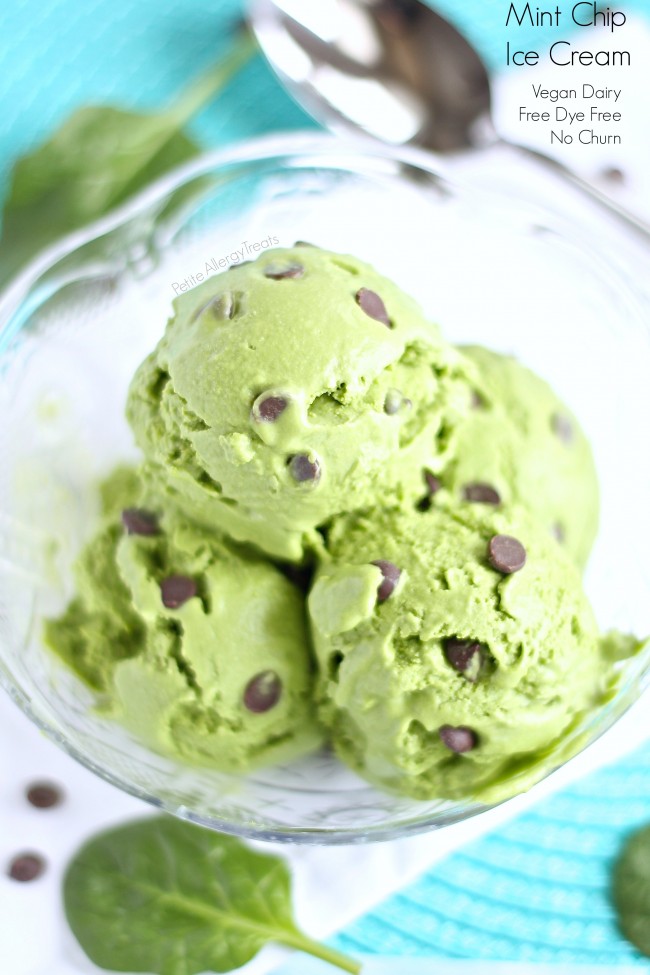 Mint Chocolate Chip Ice Cream (Dairy Free Vegan No-dye)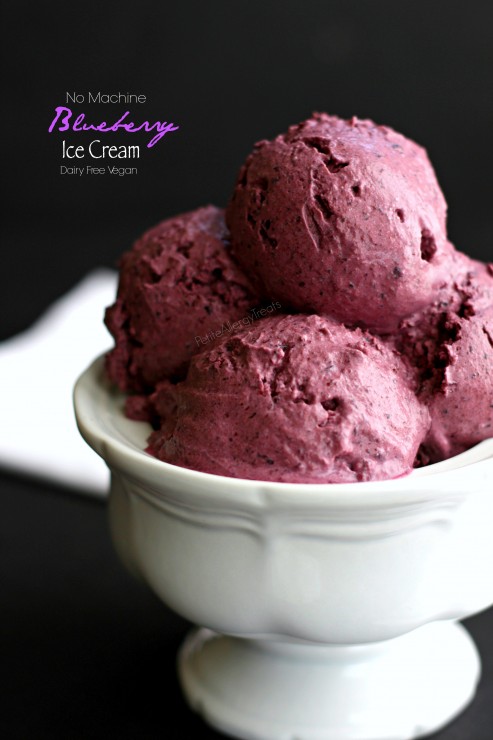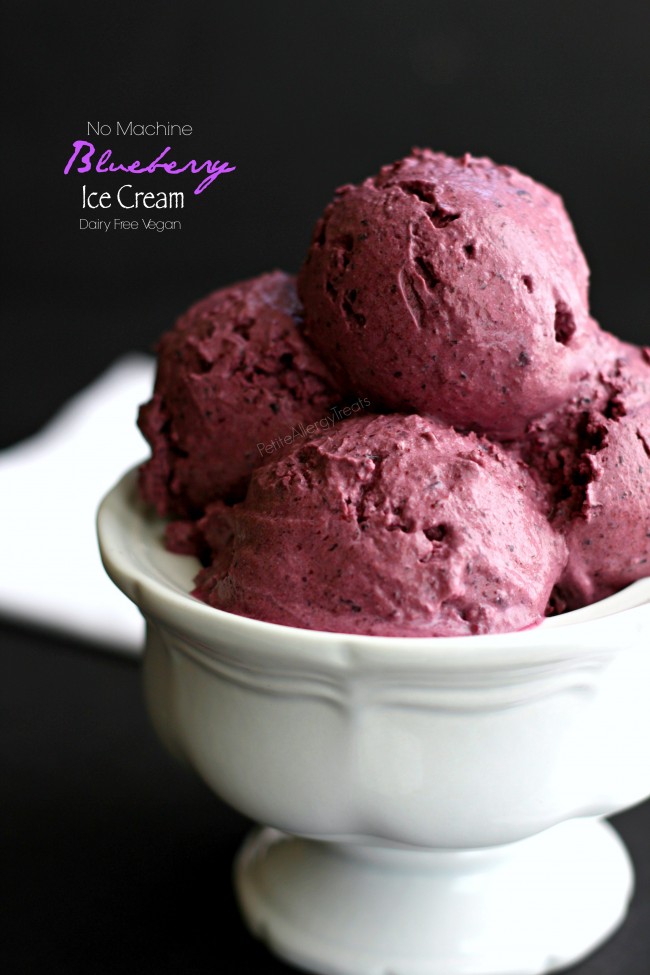 Blueberry Ice Cream (dairy free vegan) No machine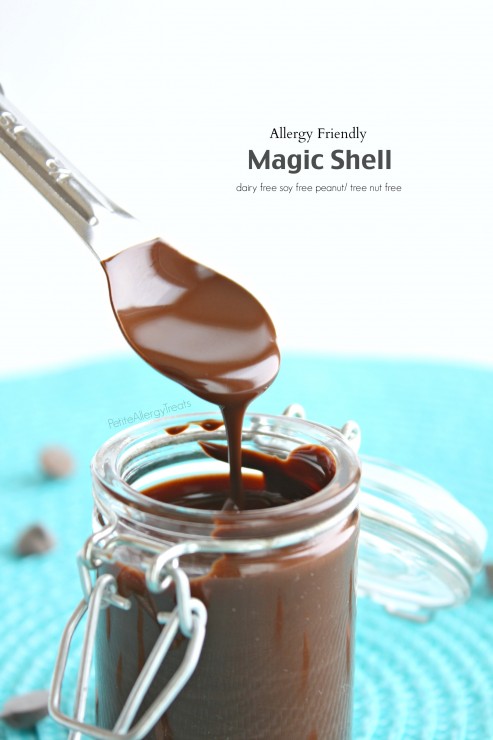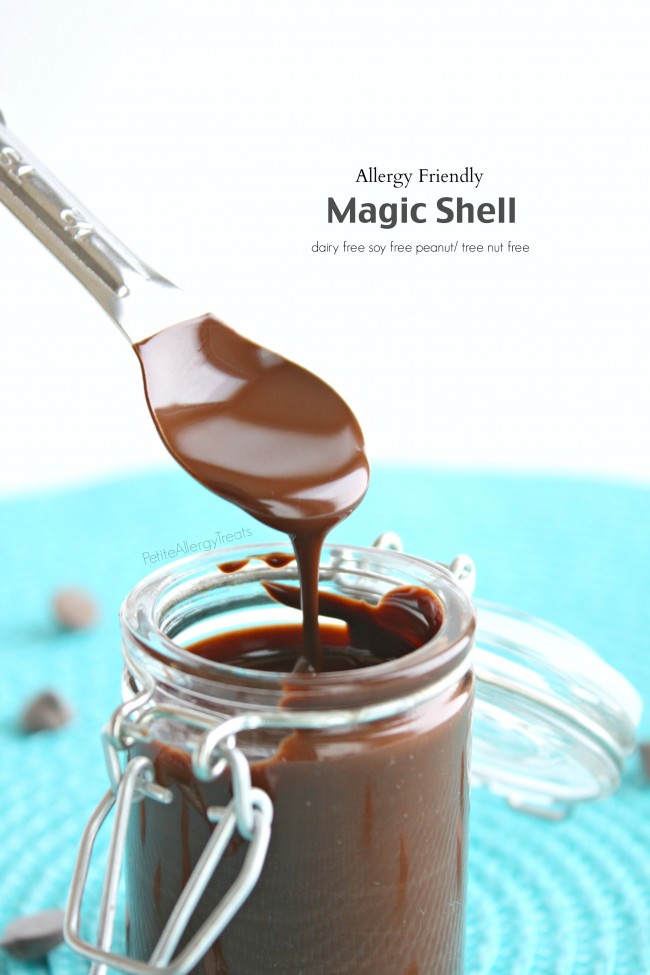 Magic Shell (Allergy Friendly)– dairy free soy free nut free