Blueberry Ice Cream is such wonderful cool treat for the Summer.  This dairy free 3 ingredient no machine required (no churn) recipe is so simple with only 5 minutes of work, simply let your freezer do the rest.  In addition to the ease of making, the ice cream is vegan, soy free, gluten free and peanut free.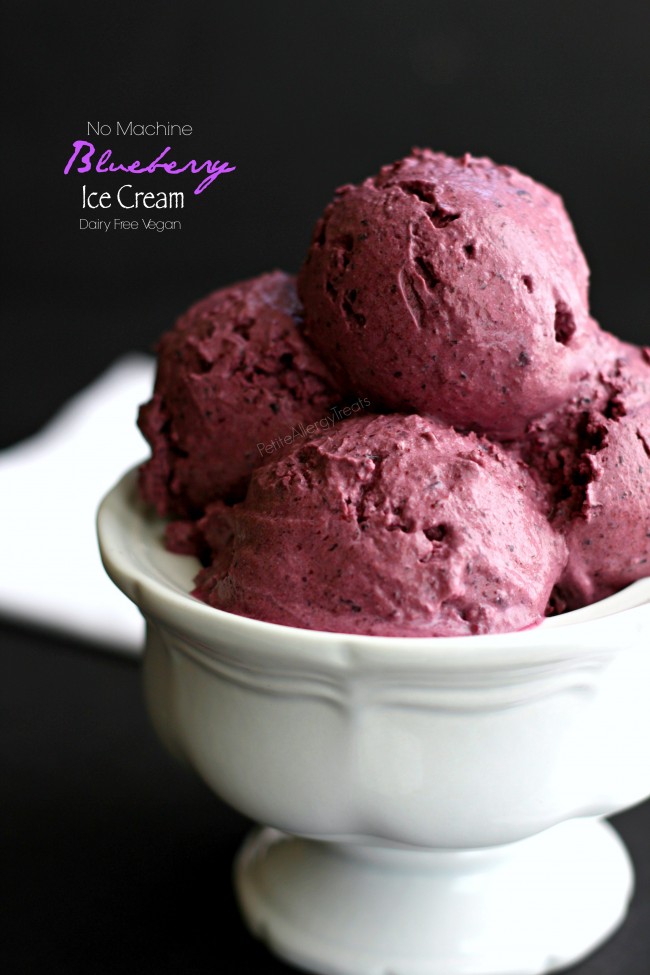 Ahh, Summer…  If it's hot (and it always is in WI), chances are you'll be eating ice cream at some point.  If you haven't noticed, we're a bit obsessed with anything blueberry lately.  I just posted the blueberry danishes  but have blueberry oatmeal popsicles, orange blueberry muffins and blueberry teff waffle recipes.  Why not blueberry ice cream too?  Blueberries are such an easy frozen fruit be stocked in the freezer at all times.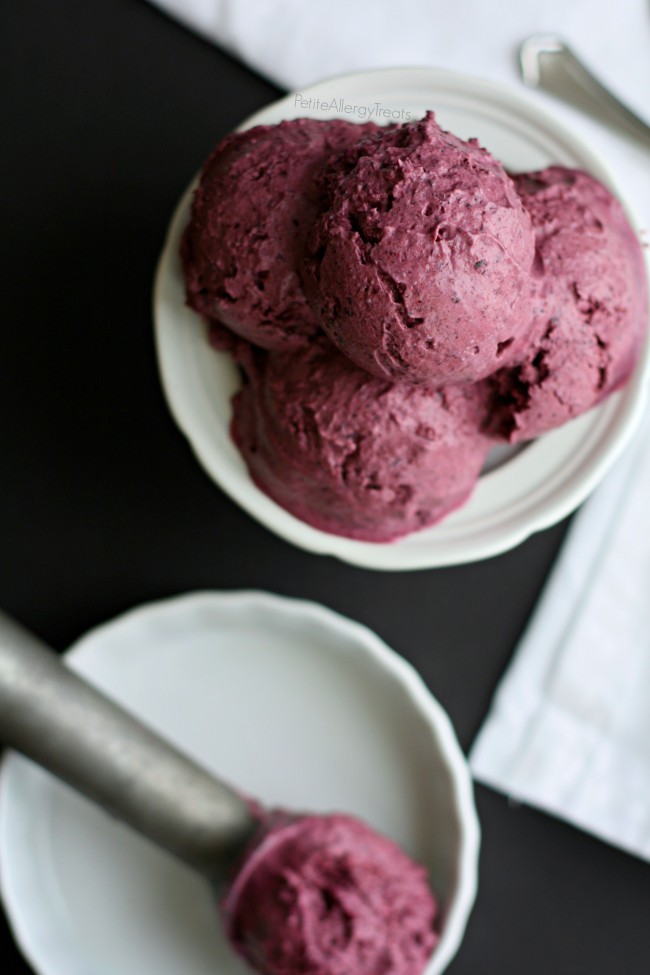 More often than not, I'm not baking with them but add them into smoothies… always a pleaser with kids.  Annnd the best part of smoothies is sneaking in some extra veggies.  I managed to hide an entire zucchini in a breakfast smoothie since the deep blueberry color hid all the evidence.  <— insert evil mommy laugh here 😀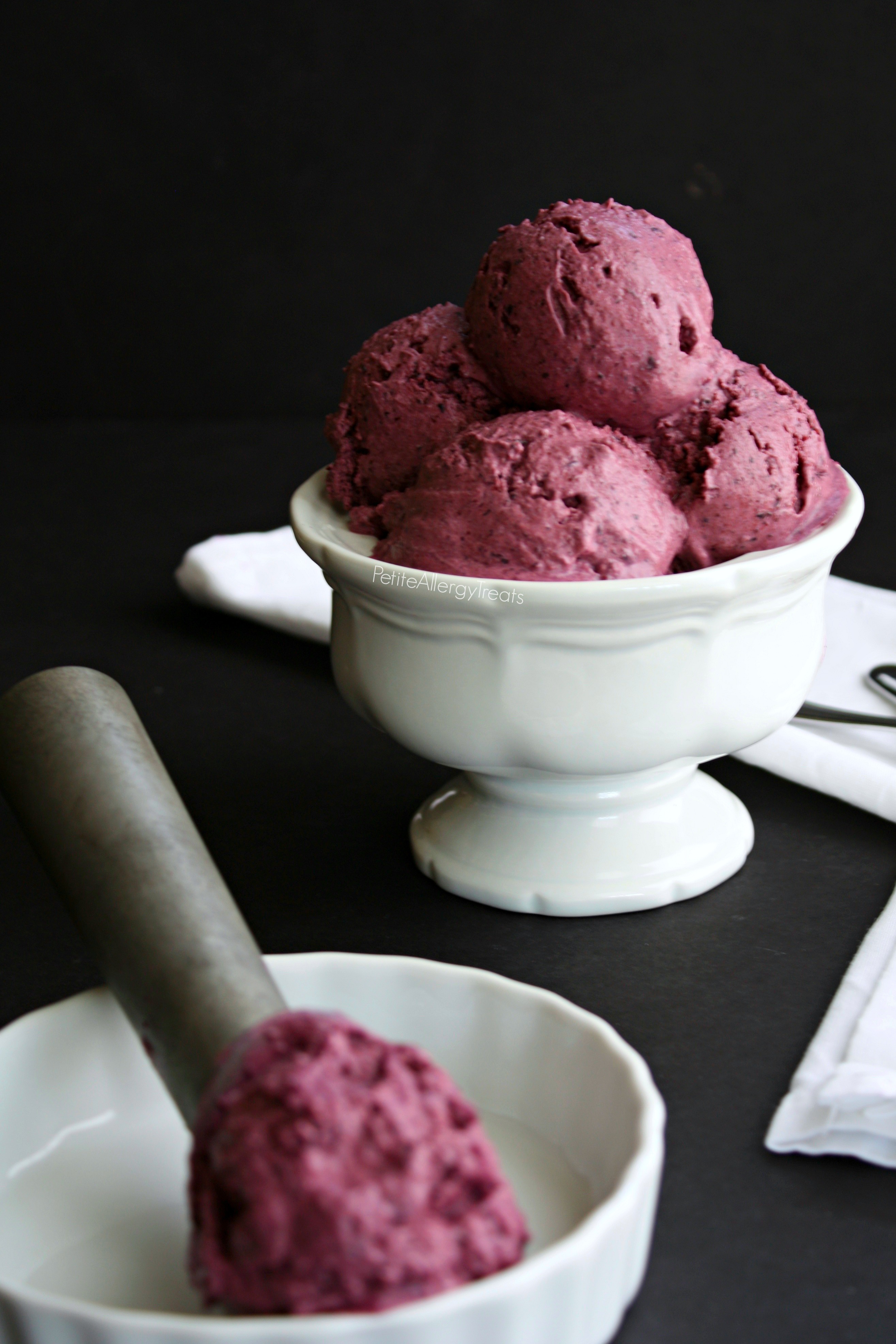 Another thing with blueberries are the antioxidants they contain.  I swear I recover from running much faster after eating bowl of these.  For me it seems to help with inflammation.  I'm not sure if this is really true but antioxidantshave been proven to make difference with cells and free radicals produced from eating, being in the sun, natural radiation etc… (yeah… I think about a lot of things) 🙂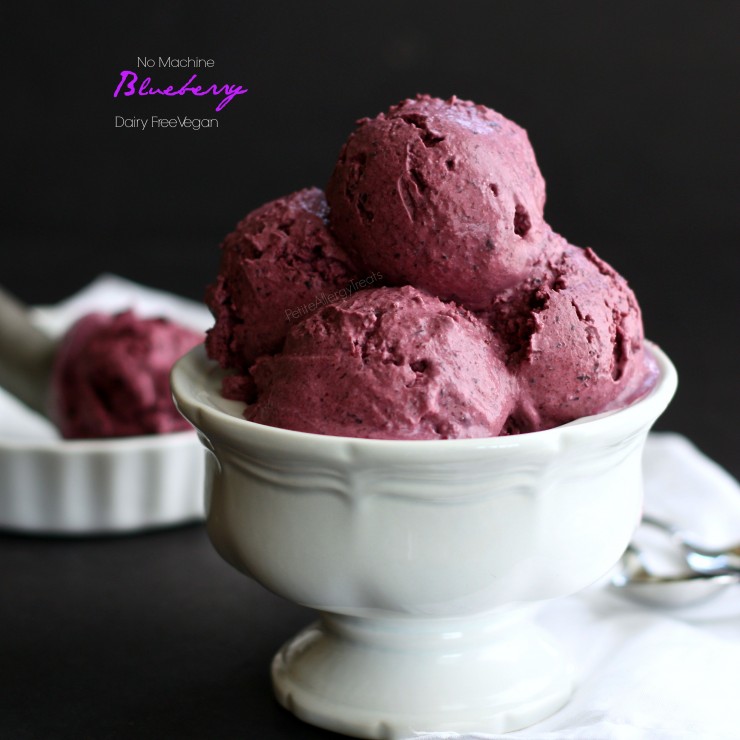 But there isn't too much thinking involved with this no churn ice cream.  Just pile it all into the blender and mix until smooth, set it in the freezer and forget about it until the next day.  5 minutes for a great treat!

Some other things you may like: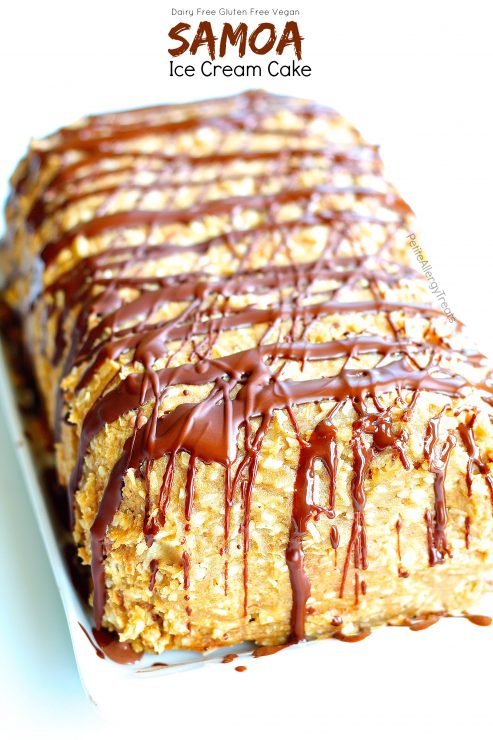 Gluten Free Dairy Free Samoa Ice Cream Cake (aka Carmel deLites)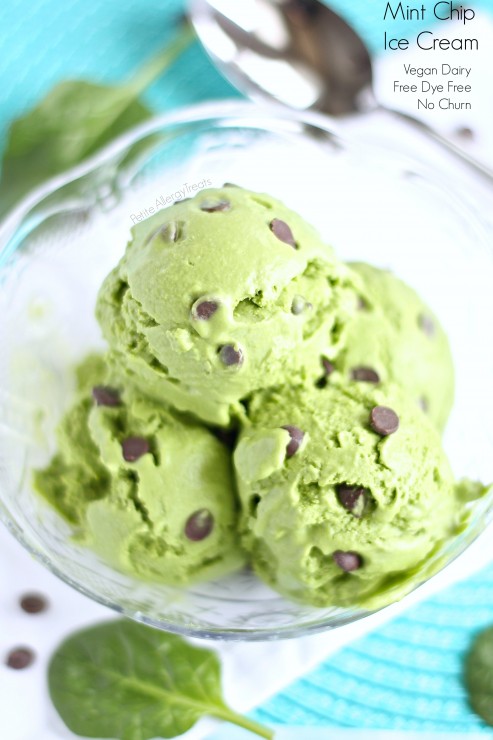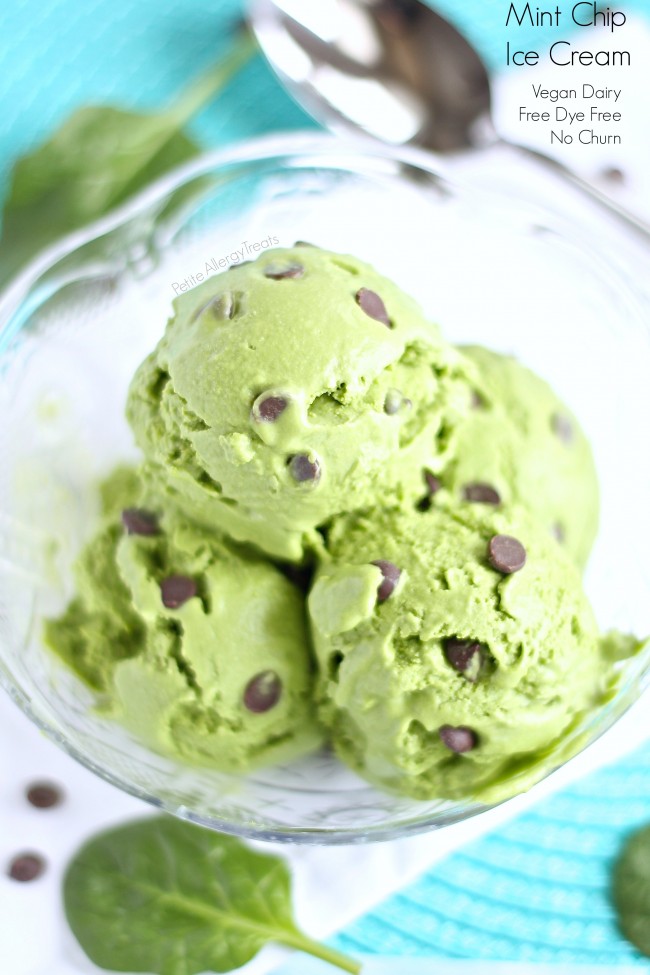 Mint Chocolate Chip Ice Cream- dairy free vegan dye free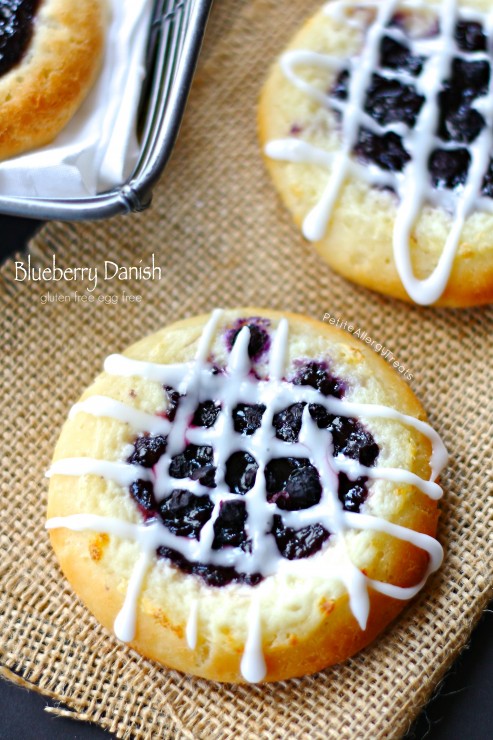 Blueberry Danishes- gluten free vegan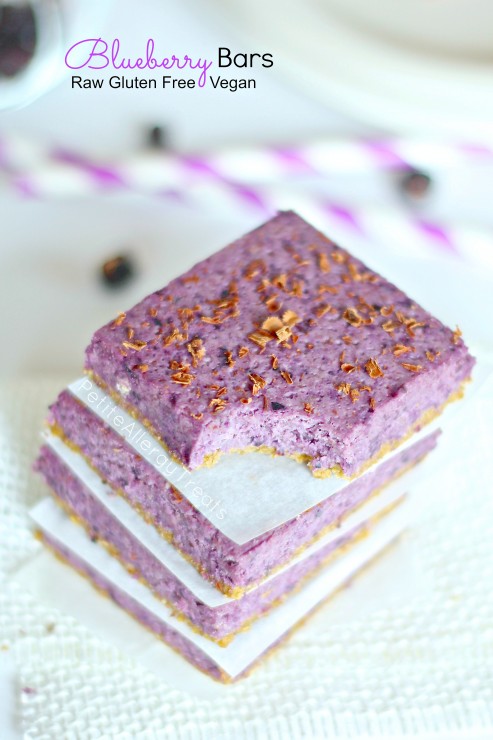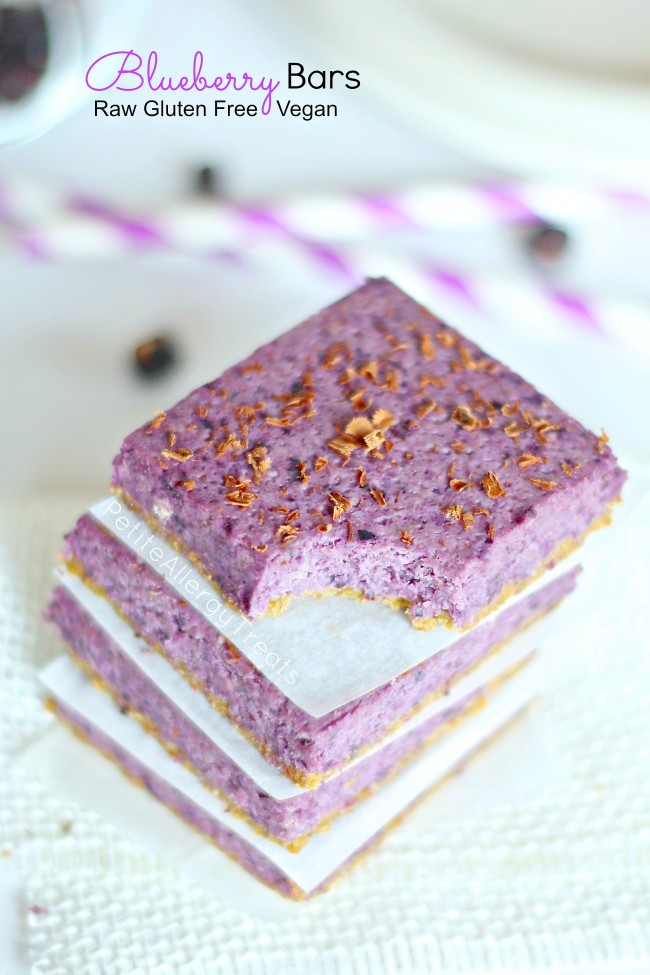 Blueberry Bars– gluten free vegan dairy free
Orange Blueberry Teff Waffles- gluten free dairy free vegan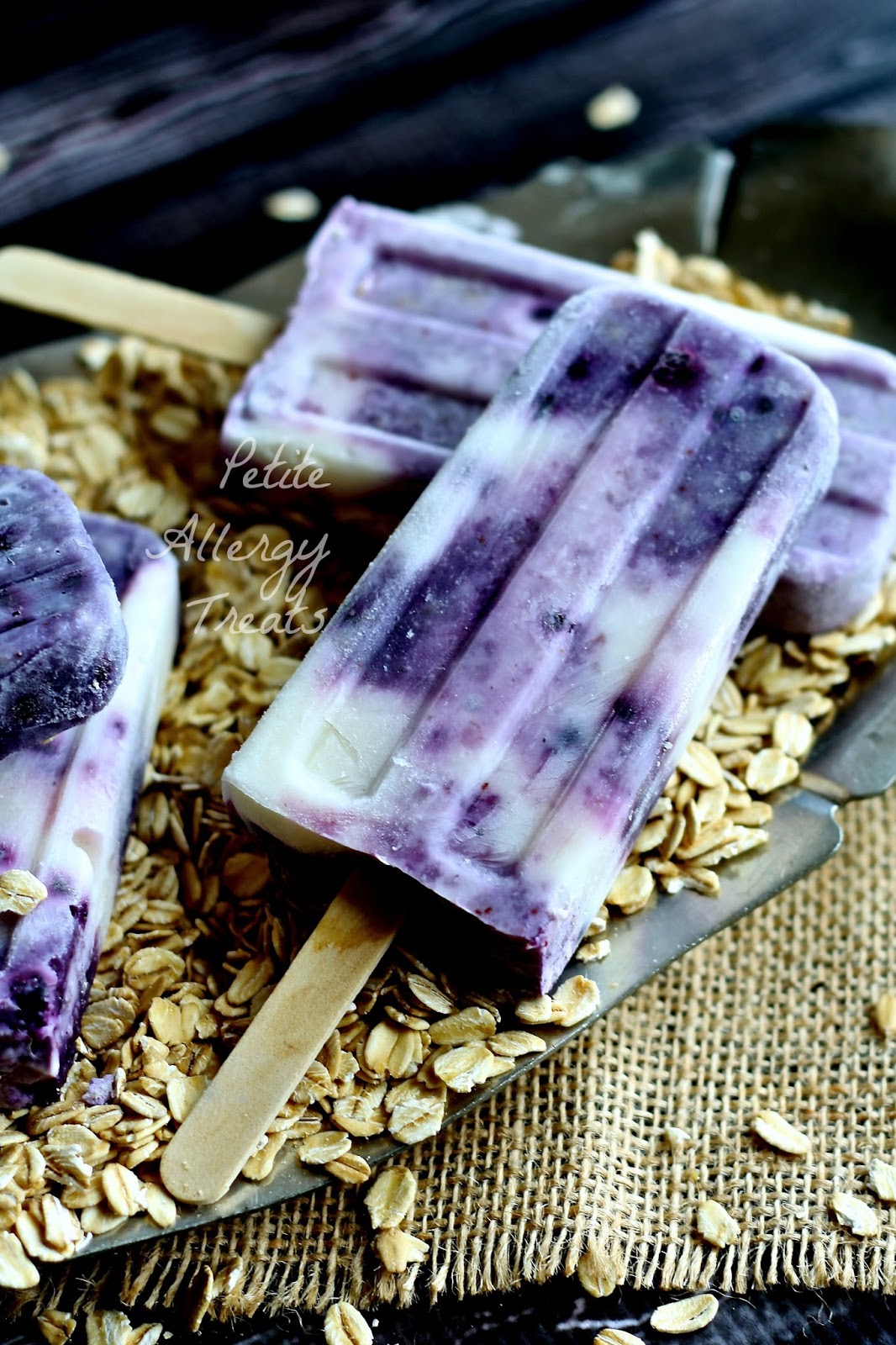 Blueberry Oatmeal Popsicles- gluten free dairy free