These Raw Vegan Blueberry Bars are amazing… Made from whole grain certified gluten free oat flour and sweetened with maple syrup and organic blueberry puree.  These blueberry bars are gluten free, dairy free, peanut free, tree nut free, soy free, Vegan, raw and simple to make. Enjoy these for breakfast or pack in lunches and for snacks.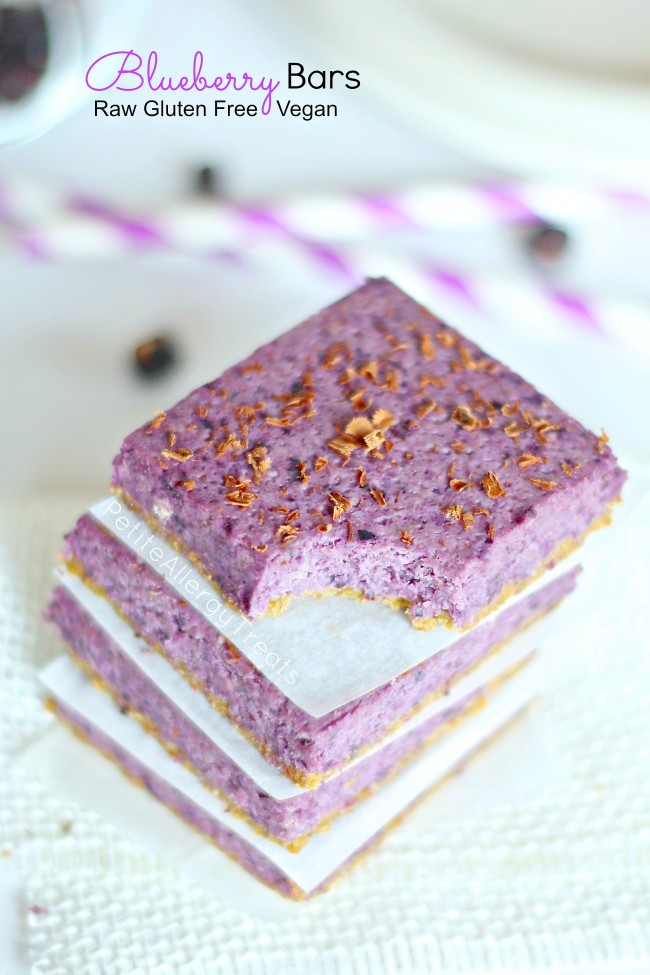 I am amazed…Seriously.  Our life just changed.
I'm excited to officially announce my son has passed his oat food challenge at home!  I can't tell you how exciting this really IS!!  This opens up so many more possibilities for meals and snacks.  And it's one less allergen to worry about 😀  The thing I'm most excited for is the extra nutrition.  Oats have loads of protein, fiber, zinc and other essential minerals.  Not only is it great for breakfast, oat flour is another great option for baking gluten free.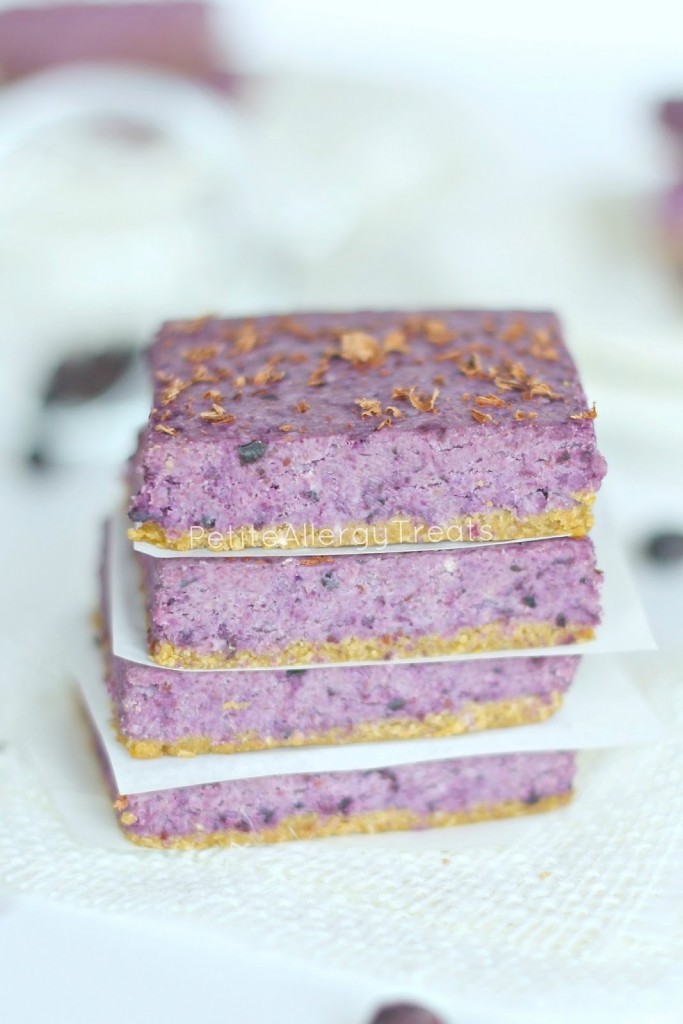 We've started slow but it's been oatmeal every day.  He's been enjoying oatmeal for breakfast or  muffins with oat sprinkled on top.  I've been working on a few recipes but honestly I've just begun dreaming up ideas. We have been without a granola bar for so long that was on of the first things I wanted to make.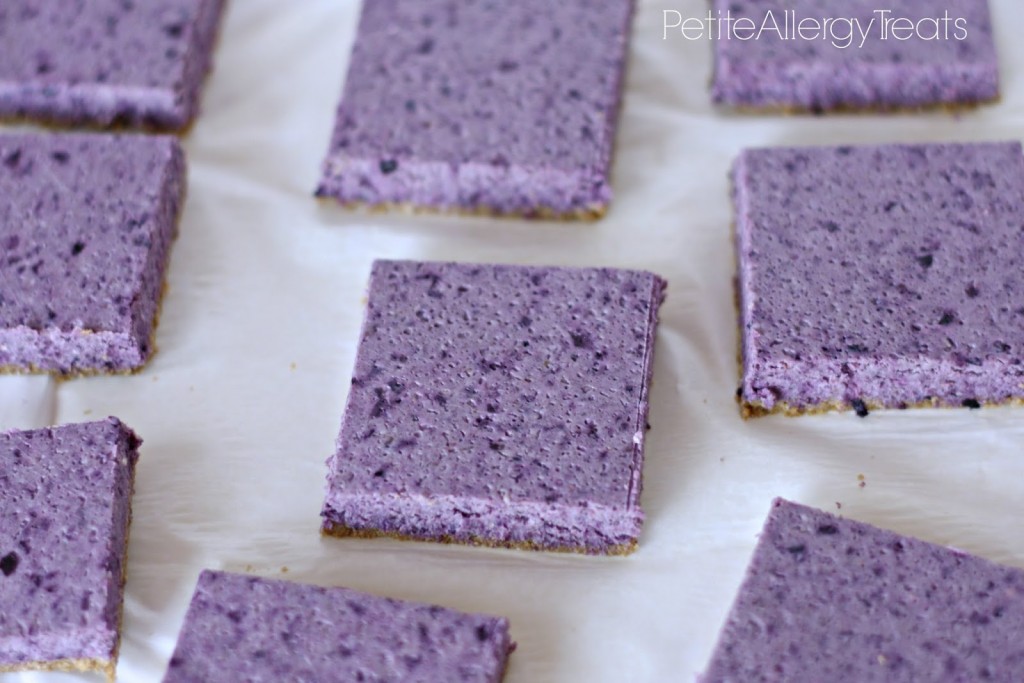 Clearly, this is not a granola bar but I have to say, a blueberry bar is pretty AWESOME.  Imagine eating a bowl of oatmeal with a hint of maple syrup and blueberries mixed in.  This is it but with no mess and on the go convenience.  Another wonderful thing is, these blueberry bars are no-bake or raw.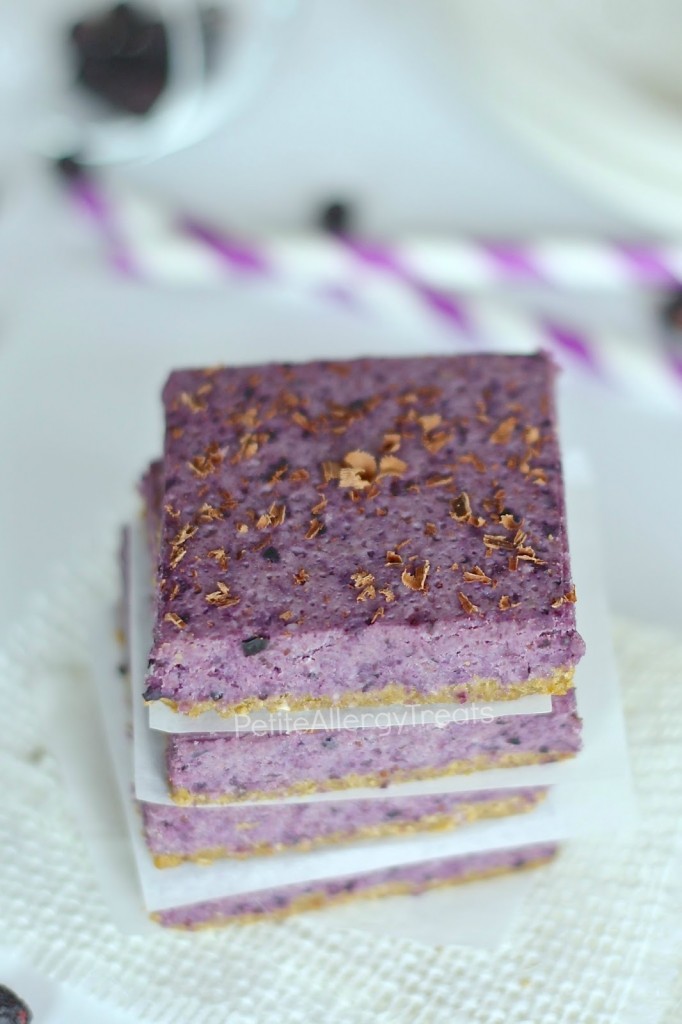 This is hopefully just the beginning of out growing some food allergies.  (fingers crossed)  I am just excited for all the potential we have for new foods.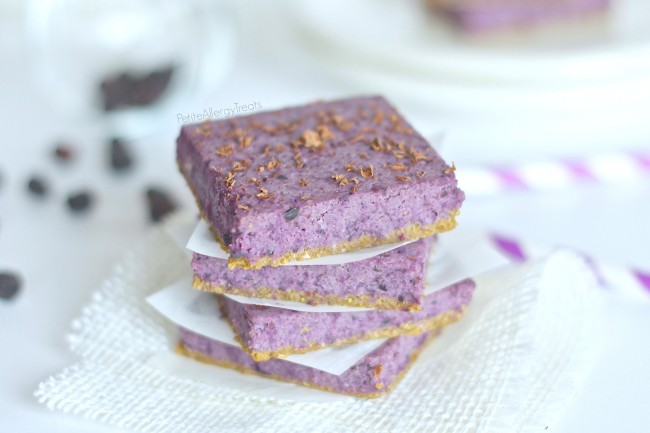 What about your family?  What small but significant success stories do you have for new food?
Blueberry Bars (Raw Vegan Gluten Free)
Author:
Laura @ Petite Allergy Treats
Ingredients
Bottom Layer
¾ cup oat flour
2 Tbsp water
1 Tbsp oil (I used palm shortening, use coconut oil if not allergic)
1 Tbsp maple syrup
1 Tbsp molasses
Blueberry Layer
1 cup pureed organic blueberries (frozen is fine but be sure to thaw first)
1½ cup oat flour
¼ cup maple syrup
1 Tbsp molasses
3 T oil (I used palm shortening, use coconut oil if not allergic)
Instructions
Bottom Layer: Melt shortening in microwave and combine with other ingredients. Mix well.
Press into a thin layer in an 8x8 pan. Place pan in refrigerator to firm up.
Blueberry Layer: Puree blueberries in a food processor. Melt shortening and combine all remaining ingredients.
Press evenly on top of bottom layer. Garnish with cocoa power or chocolate shavings.
Notes
The fresher these are, the more vibrant the color. Some people have mentioned their color was darker than mine. The type of blueberry and depth of molasses can influence the color. I used small (baking size) organic blueberries to achieve a lighter vibrant color and have since decided to decreased the amount of molasses to only 1Tbsp. Cover leftovers with plastic, the air will cause the bars to darken in color. Enjoy now or freeze for later.
Follow me for the latest news!
Some other things you may like: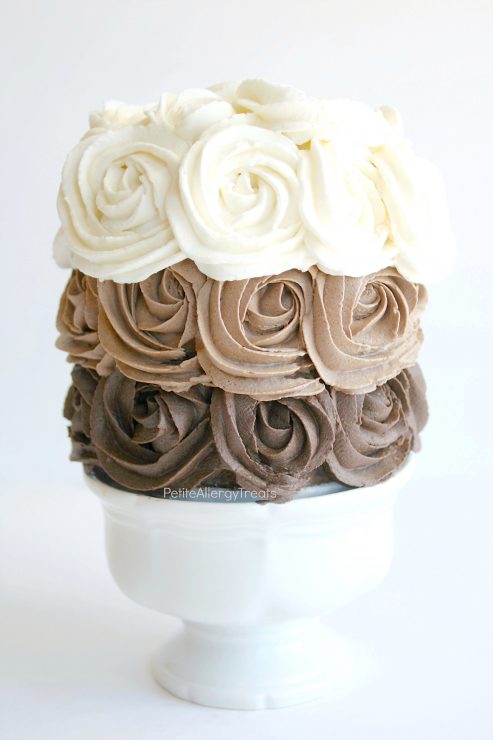 Gluten Free Vegan Chocolate Cake (Dairy Free)– egg free, nut free, soy free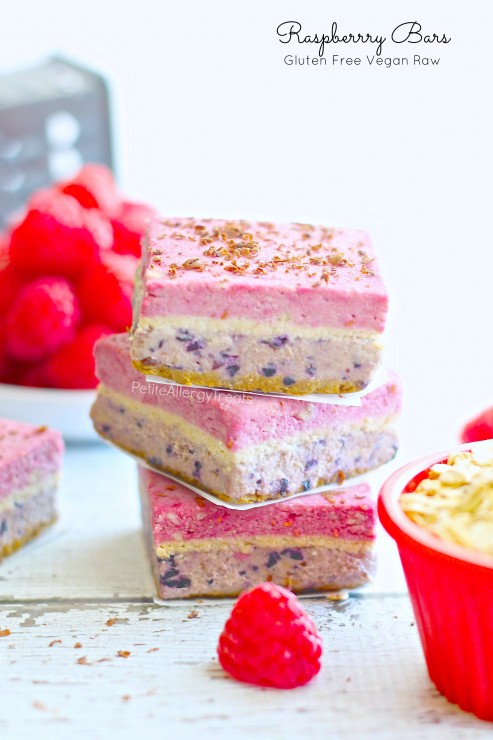 Raspberry Bars- gluten free raw vegan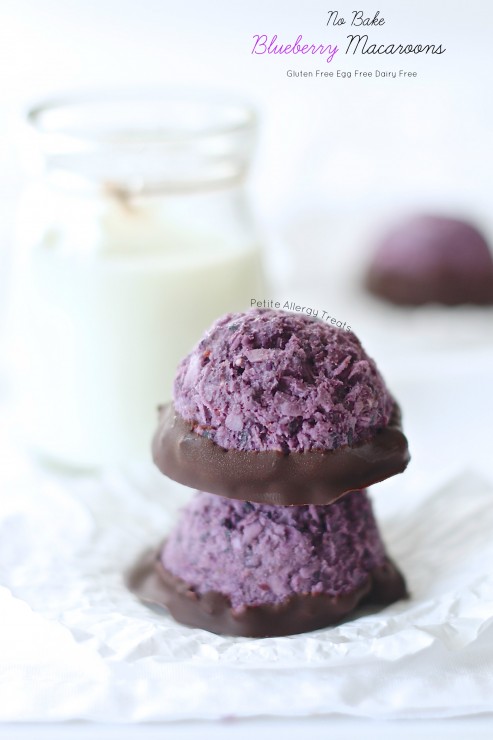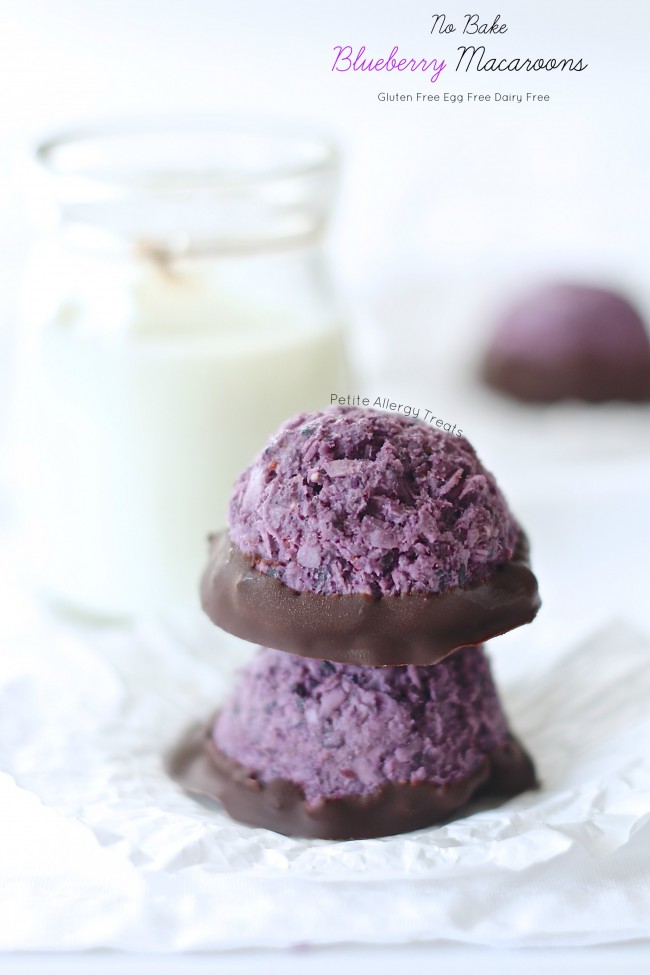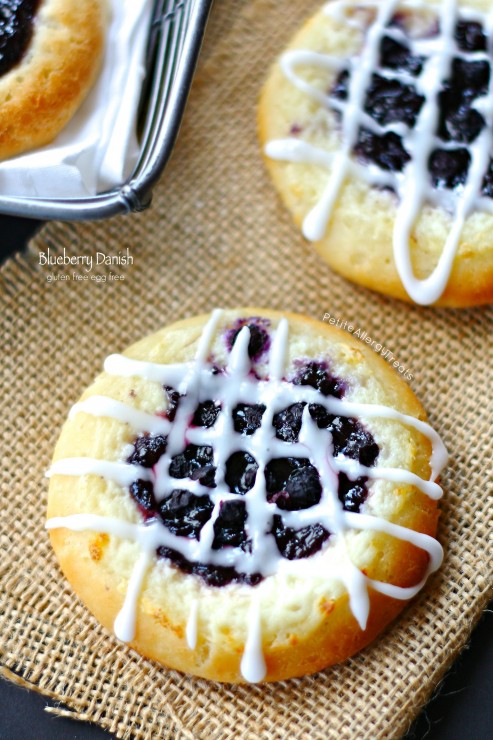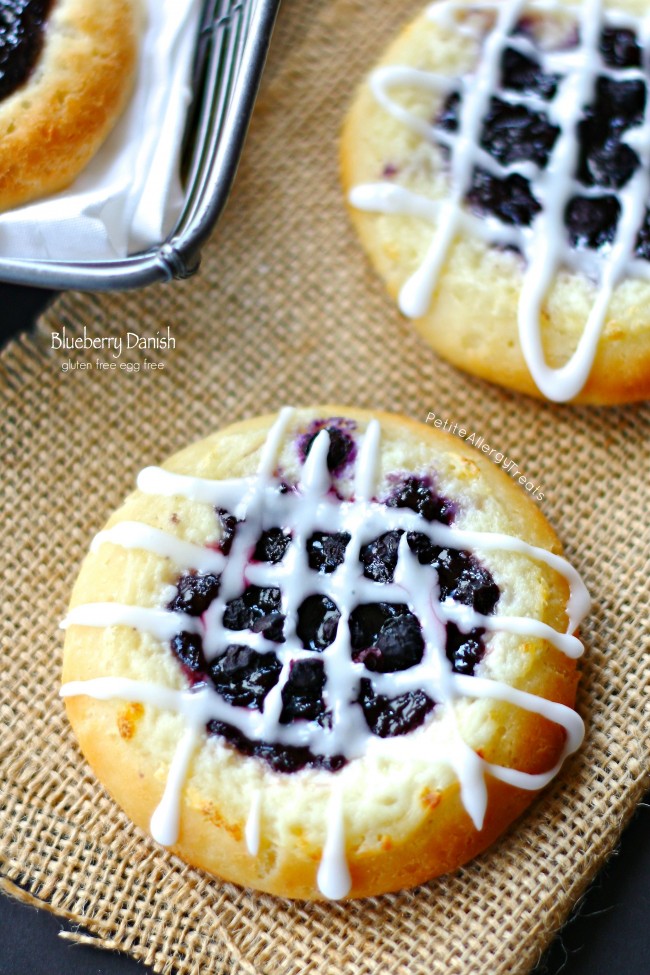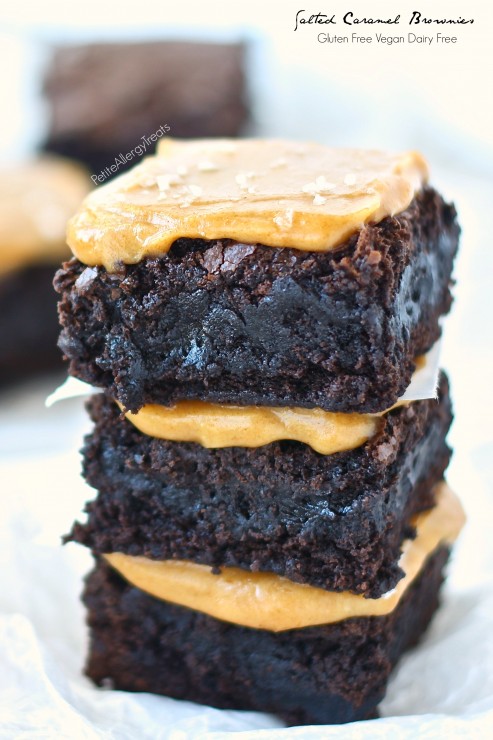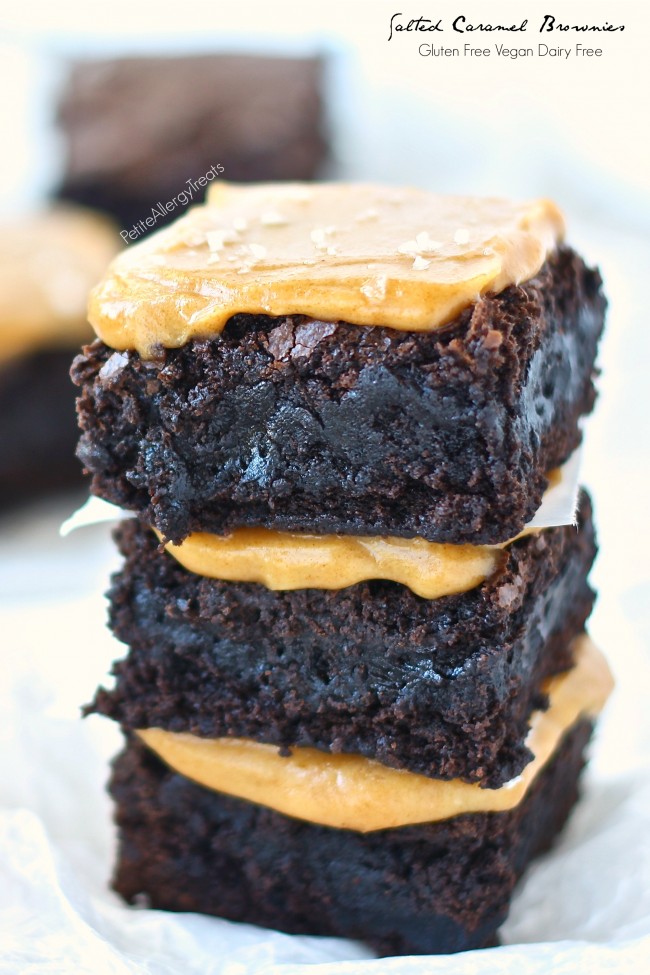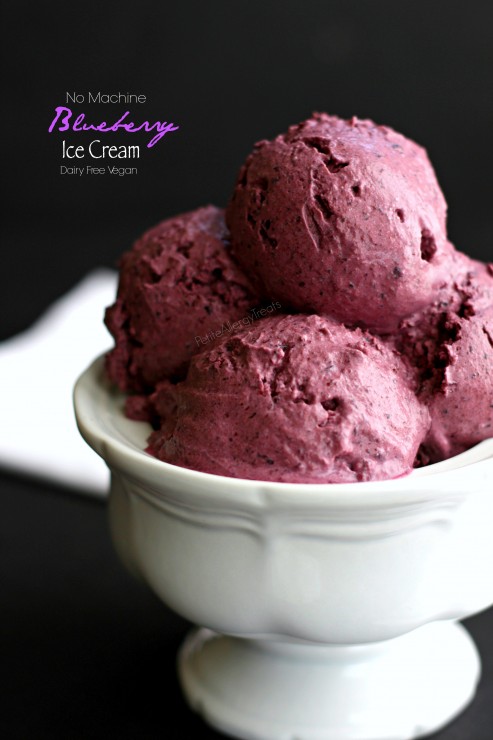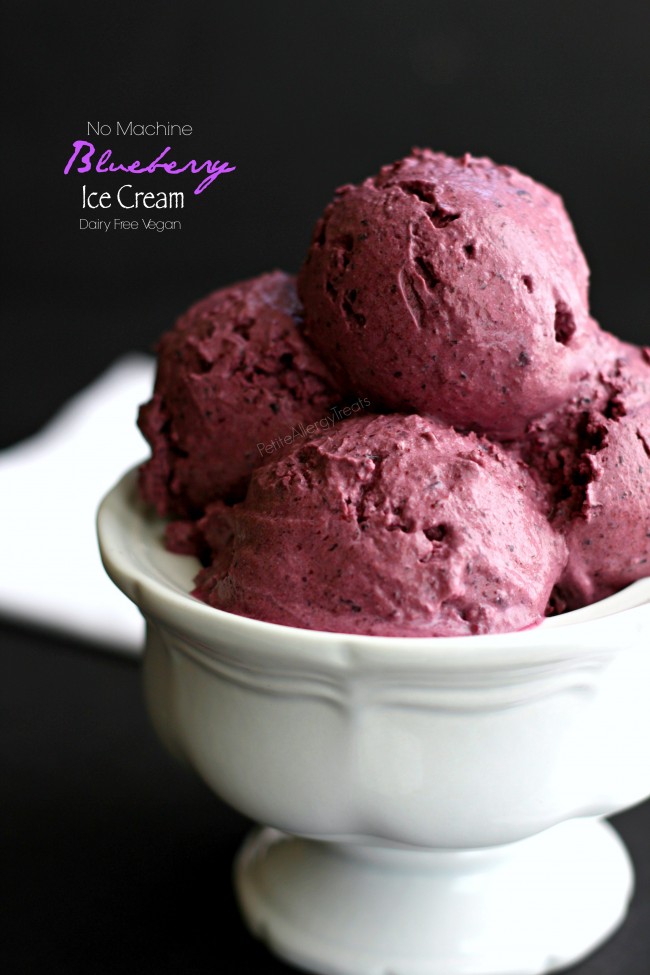 No Churn Dairy Free Blueberry Ice Cream- vegan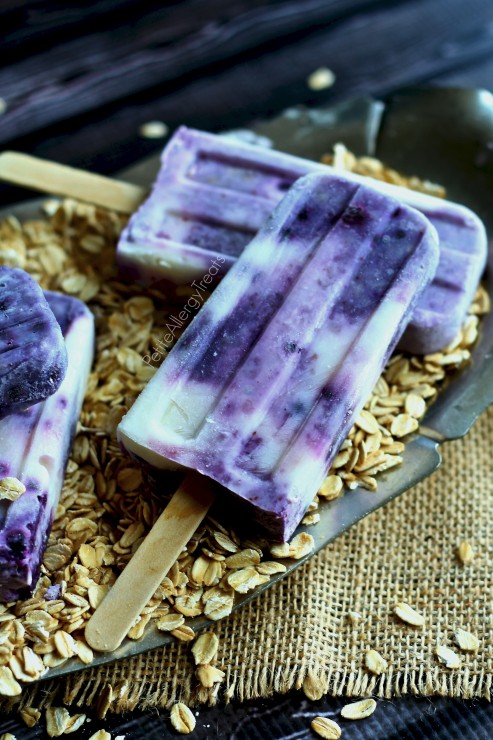 Blueberry Oatmeal Popsicles- gluten free dairy free-vegan option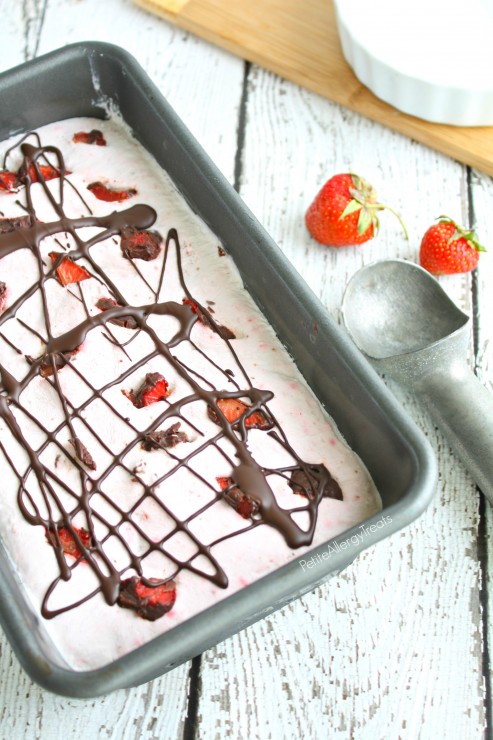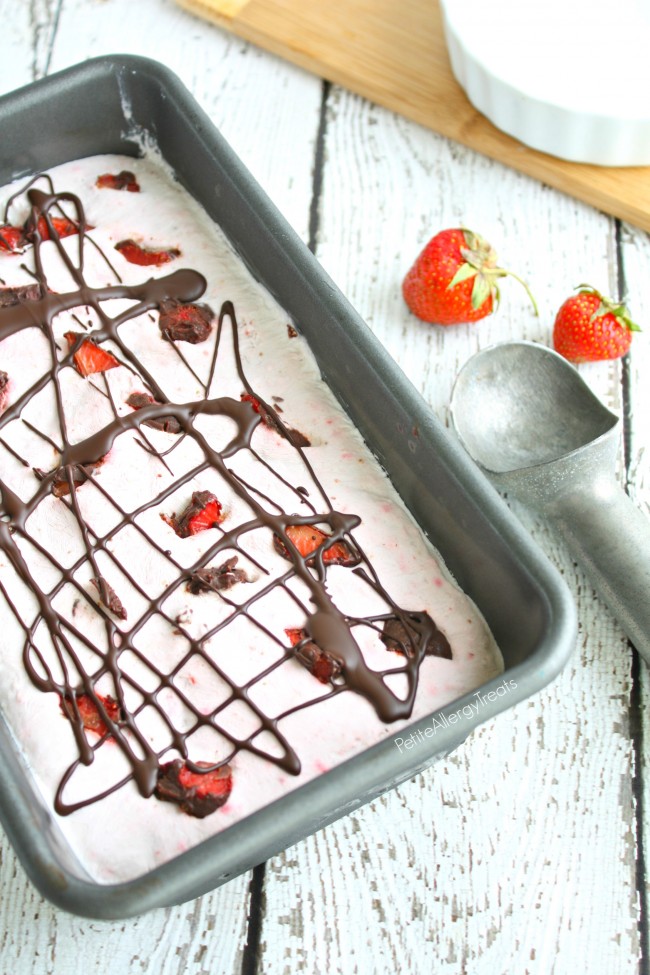 No Churn Chocolate Covered Strawberry Ice Cream- dairy free vegan