Share some Salted Caramel Brownies (gluten free Vegan egg free) at the next party you attend.  These fudgy brownies are topped with a healthy caramel sauce made from dates.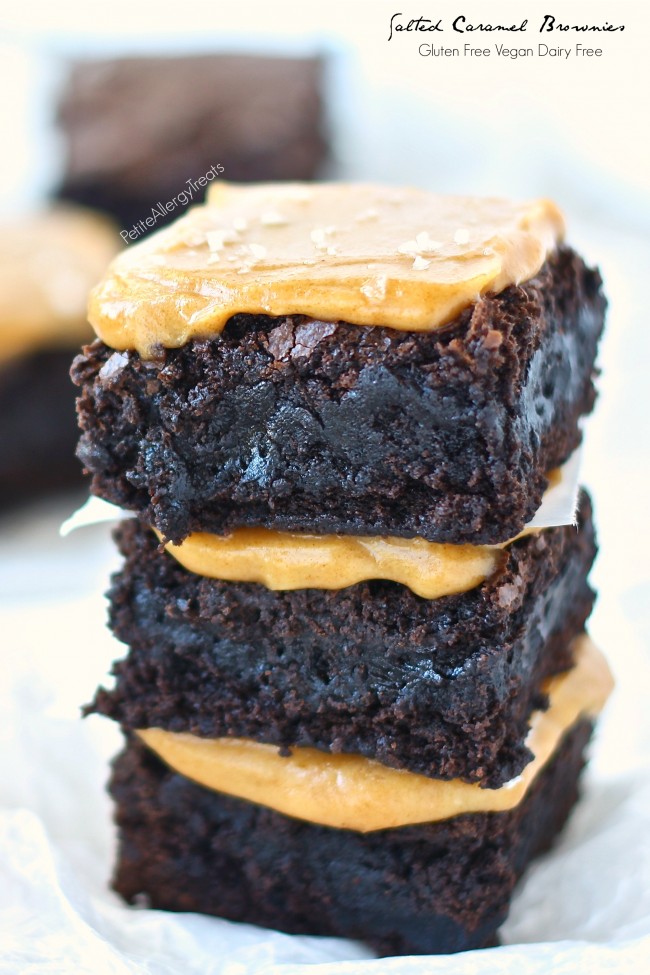 Chocolate brownies are my second favorite dessert behind chocolate chip cookies.  My fudgy gluten free brownies disappeared too quickly, so I felt the need to whip up another batch for the holiday weekend.
Did you have a great holiday?  Are you still recovering from all the fun?  Boy oh boy, we sure are!  We are suffering from the case of too much fun…Yeah, sounds like a real problem, right? :p
Our fun started early Friday with a small neighbourhood party.  Sir is in the Summer baseball league at his school so his coach (and our neighbor) invited us over for a relaxing night of drinks, good food and fun.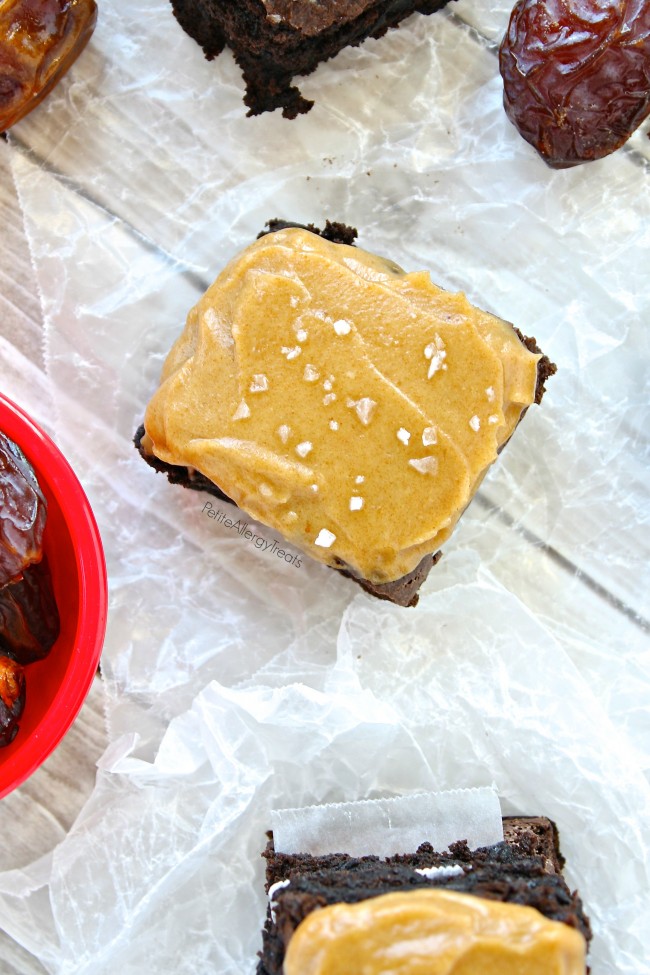 We feasted on waaay too many potato chips of all things.  My sweet neighbor remembered Mr. Naughty couldn't eat any brand of chips unless it was Cape Cod Potato Chips (they use canola oil instead of sunflower oil).  She made sure to grab the huge bag at Costco so he could enjoy some food too.  Small gestures like that are HUGE with food allergies.  She thought of us and took the TIME to find the safe brand.  That's a home run! 😀
We mingled on the patio munching on appetizers while the kids were off running around the yard.  I found Mr. Naughty is quite a charmer when he see something he wants.  He's obsessed with cars or anything with wheels.  As soon as we arrived, we saw one of those battery powered 2 seater cars and Mr. Naughty couldn't help but stare.  Sure enough, the bigger kids were driving around the yard and Mr. Naughty runs over and shouts stop!  Thankfully the kid driving stopped (since he was standing in her path.)  The other kids eventually let him in and he sat shot gun for almost the remainder of the night.  I had to grab him when he thought he could put the pedal to the metal and start driving… he was aimed point blank for the host's mini van.
We were there for hours… and it was a blast!
All of that fun had some serious consequences.  My kids never sleep in.  Ever.  Everrr.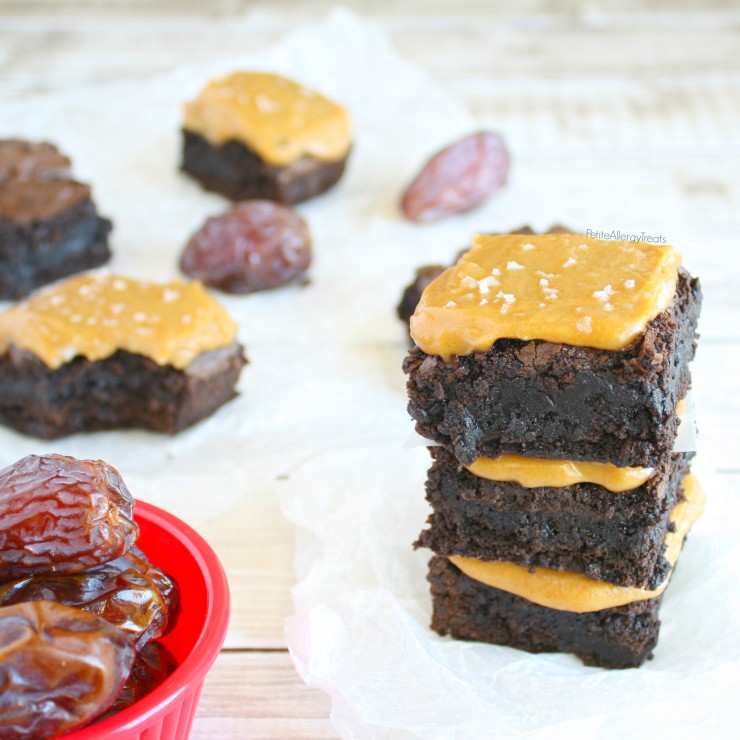 The kids were so exhausted, they ended up sleeping until 9:05 am and 9:45 am the next day (they are usually up at the crack of dawn).  The parade started at 10am.  Totally missed it, by a mile.  <—– as bad as this sounds, I'm not sorry either!  Parades are always fun but H-O-T in July and totally crowded.  If you're not there an hour ahead of time forget about a good seat on the street.
The funny thing was, we didn't even enjoy these brownies at the party.  The kids were too busy running themselves into exhaustion, they forgot about dessert.  They were beyond tired but completely WIRED, when we finally left at 10:40pm.  Bed time is usually closer to 8pm.  Oh, I almost forgot, both kids refused to take a nap or do any quiet time earlier that day too.  Annnd we let them stay up late for the fireworks too, cause were awesome parents.   <—– awesome parents that will pay the price later.
Go figure they're still crabby and tired… and it's 4 DAYS later.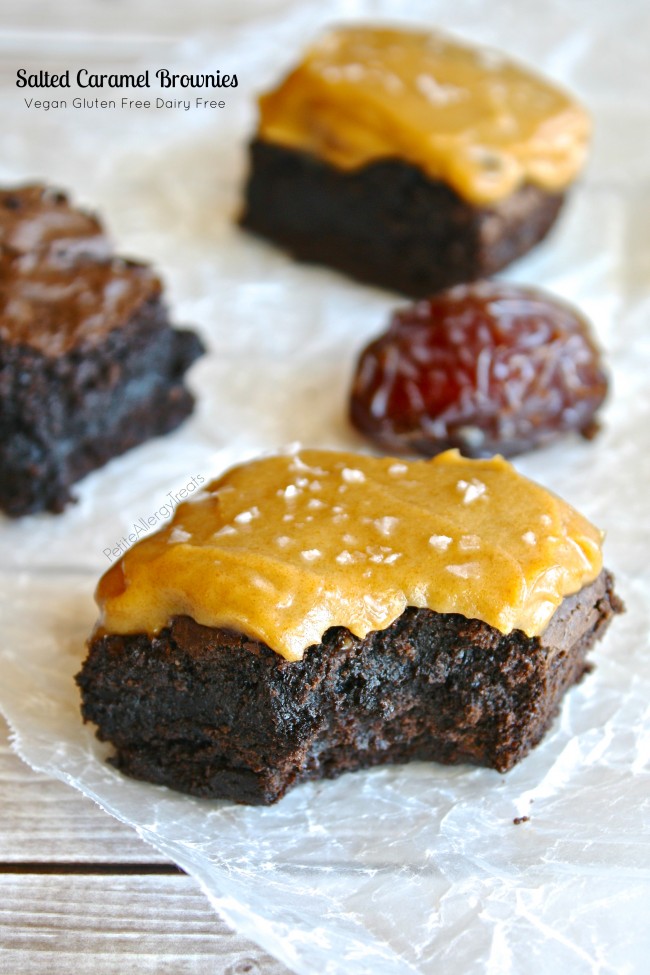 So here are those amazingly fudgy brownies with a sweet and slightly salty caramel topping.  We enjoyed these post party the next day while lounging around the house waiting for fireworks.  Share them at a party to keep them for yourselves!

Gluten Free Salted Caramel Brownies (egg free Vegan)
Author:
Laura @ Petite Allergy Treats
Ingredients
Salted Caramel
8 medjool dates
3 Tbsp oil (I used avocado oil)
3 Tbsp water
1 tsp vanilla extract
¼ tsp sea salt
rock sea salt for garnish
Instructions
Brownies
Bake and allow to completely cool before topping with caramel.
Salted Caramel SaucePit dates and coarsely chop.
Combine all ingredients in a high powered blender or large food processor.
Process until smooth.
Pour over brownies and evenly spread.
Garnish with rock salt.
Notes
Wait to garnish tops with salt if not enjoying immediately. The salt will draw out the water from the caramel and cause the salt to 'melt' and disappear. The caramel will also remain soft and gooey so be careful transporting away from home.
Some other things you may like: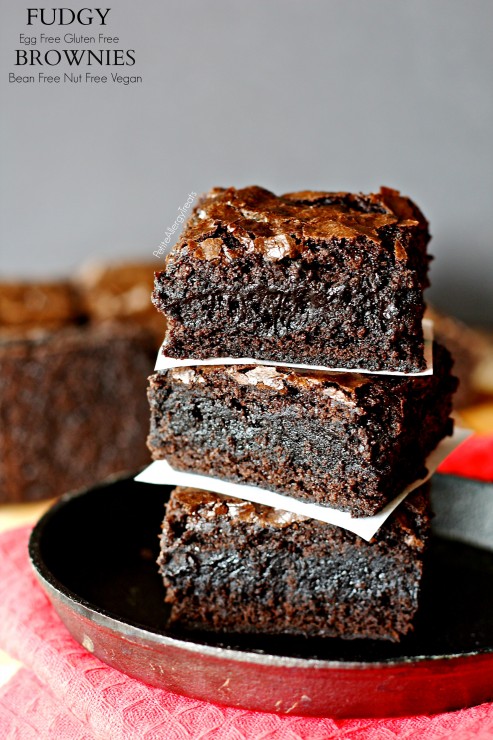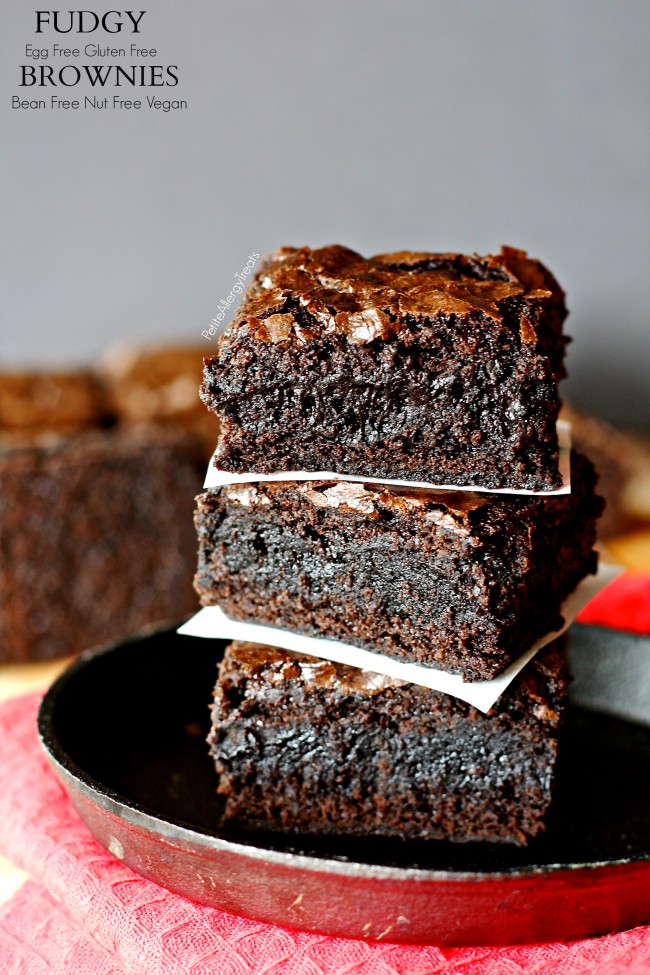 Fudgy Brownies- gluten free egg free (no beans)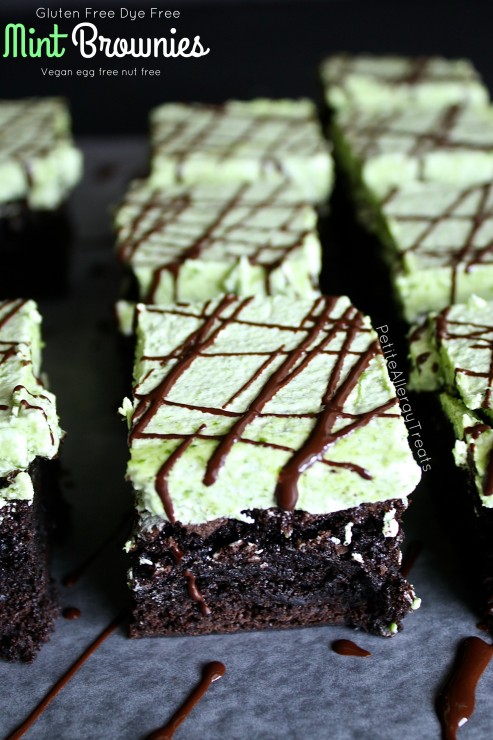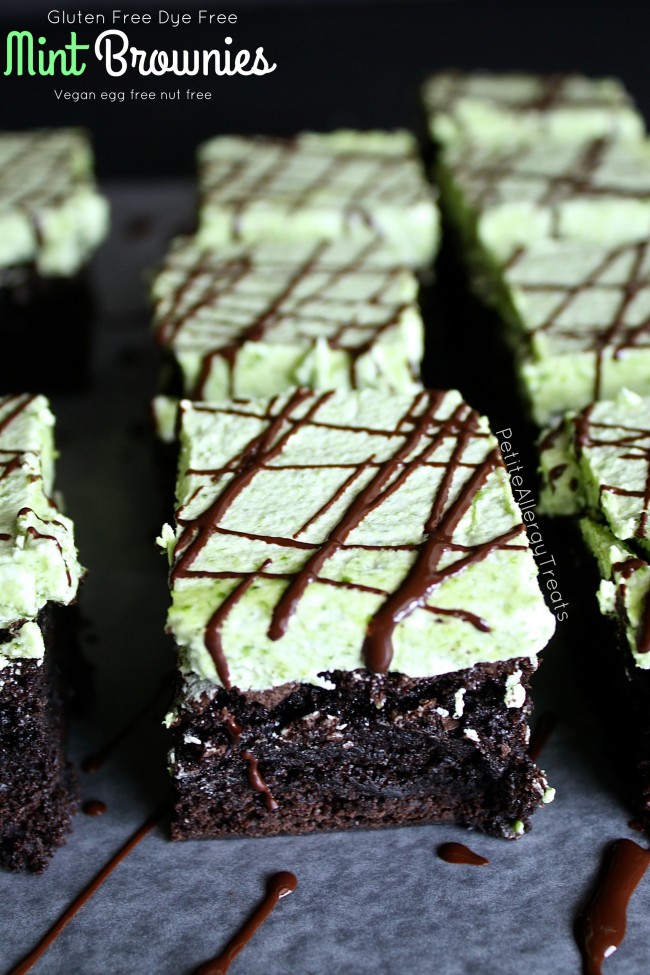 Fudgy Mint Brownies- gluten free bean free & dye free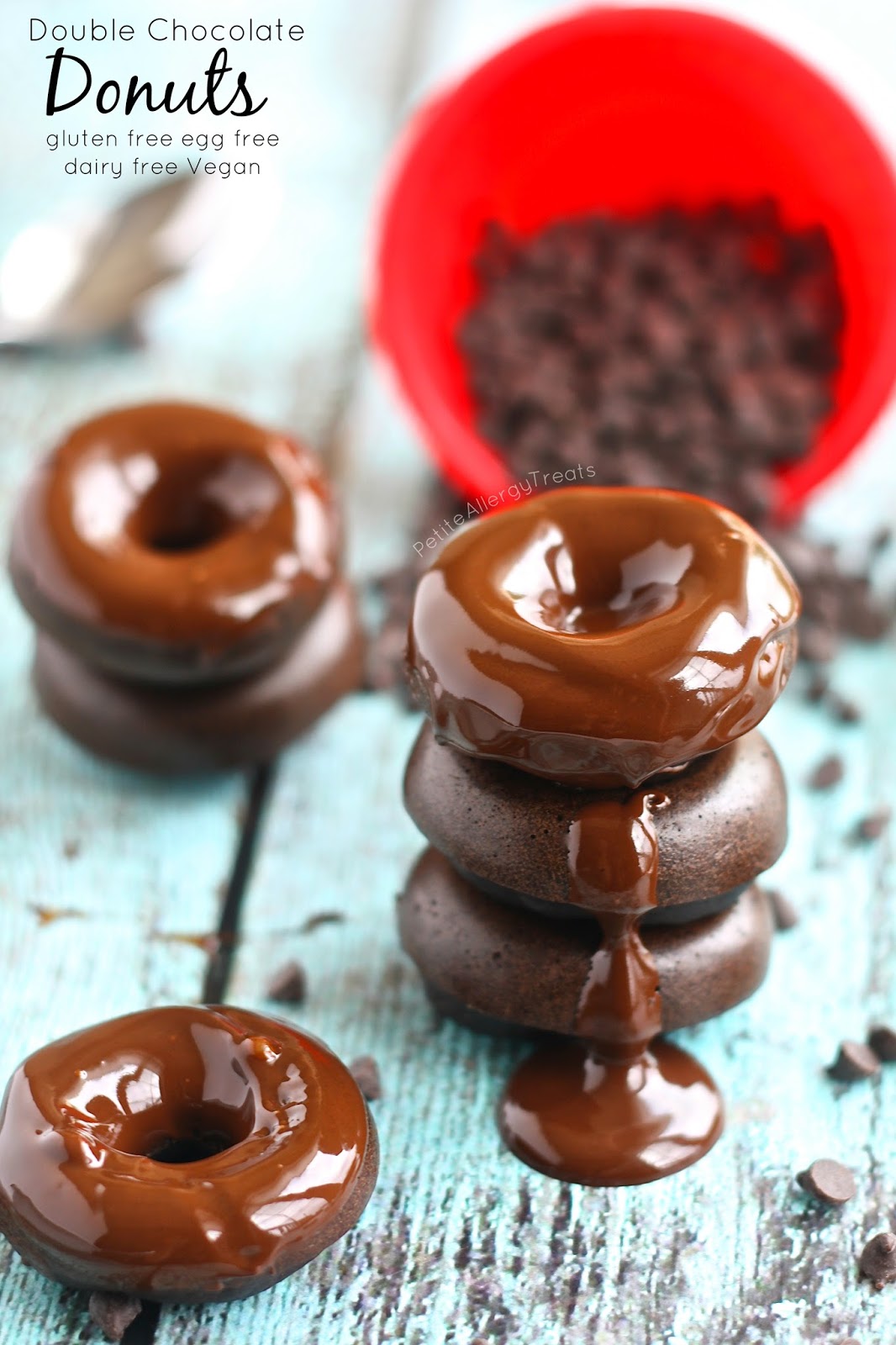 Double Chocolate Donuts- gluten free vegan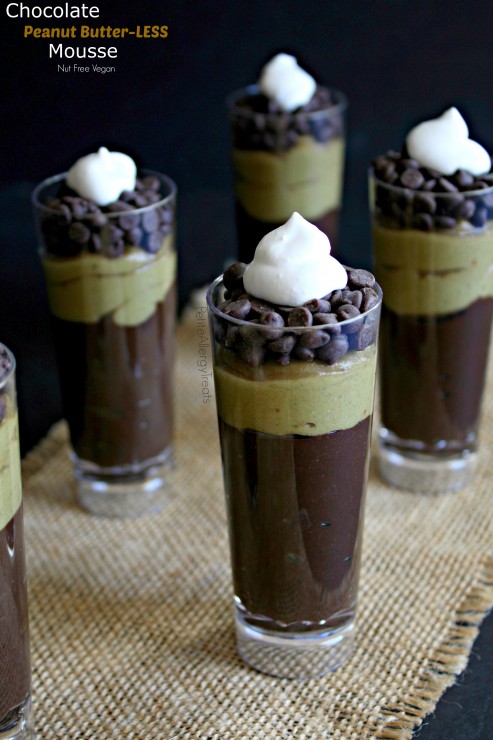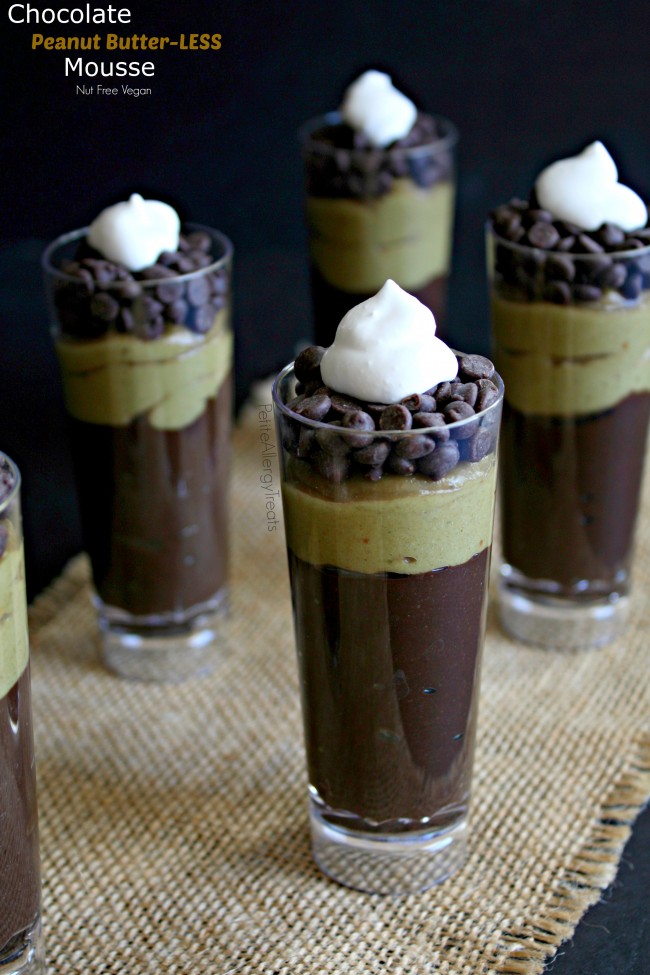 Chocolate Peanut Butter-less Mousse- nut free mousse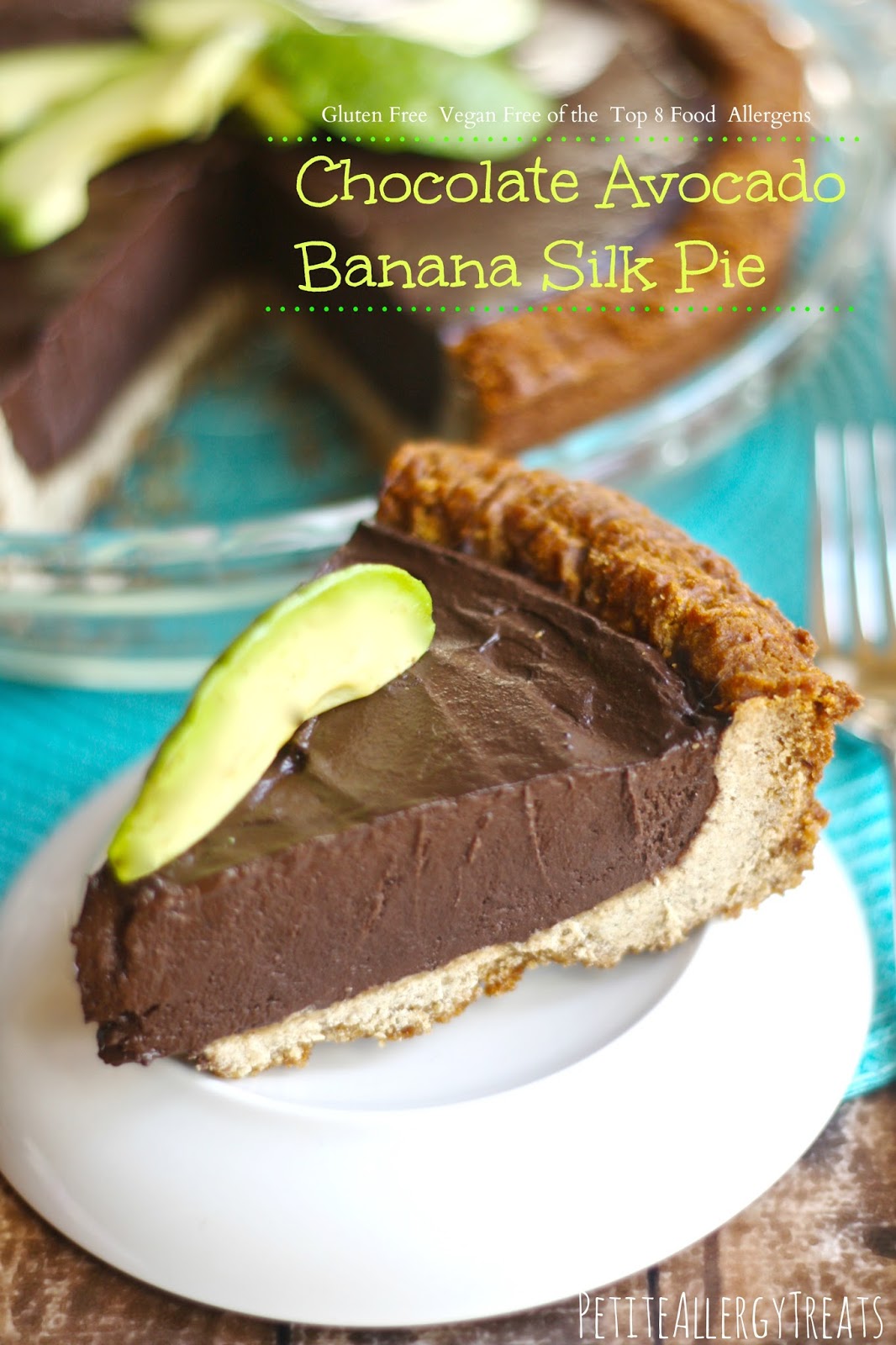 Chocolate Avocado Silk Pie- gluten free dairy free Vegan