Kettle Corn has the ultimate sweet and salty combination.  Typically this treat is only found at fairs and famers market but now you can make this easy kettle corn (gluten free vegan) from the comfort of your home.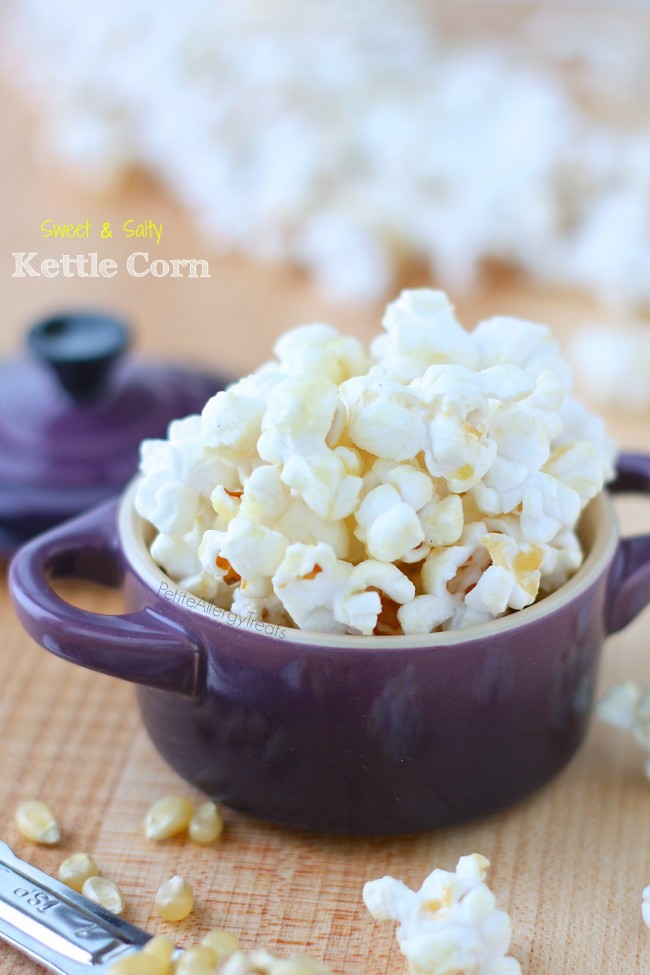 Kettle corn is something you may not be familiar with… but you need to be.  This has rapidly become our easy homemade Summer snack.  It has the trifecta of perfection and be warned, it's addicting!
It's sweet.
And crunchy.
It's salty.
I mentioned addicting, right?
All 3 of those wonderful things are combined in the perfect storm of a snack.  You'll eat non-stop until you find yourself grabbing at an empty bag…
Sadness will set in.  This is normal.  And thankfully only temporary.  Instead of paying $6 a bag with ingredients you don't know, make your own.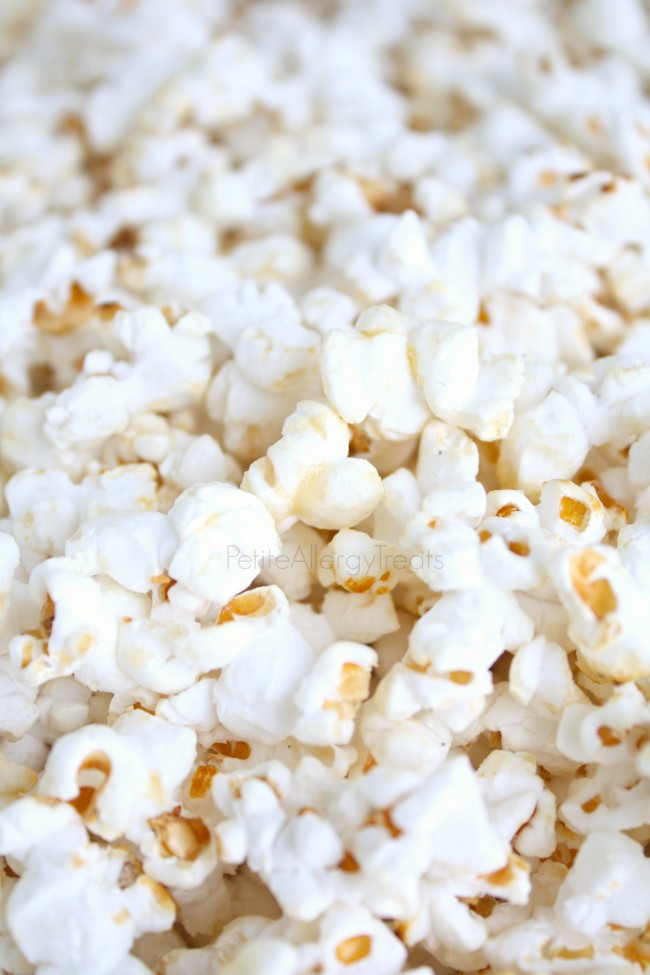 Kettle corn, like so many other favorite foods has been necessary to replicate.  Our farmer's market has shifted to using either honey for a sweetener (which, btw is really good!) or adding soy oil to help avoid sticking.  Both are problematic for us due to our food allergies.  But honey is one of those sneaky allergies.
Honey is derived from bees.  Those helpful bees love to buzz around everywhere pollinating plants and flowers. Honey bees are often are commercially farmed near huge fields of sunflowers.  Most honey tested (66%) contains the sunflower protein.  Not a problem…unless you're allergic to sunflower like us. :/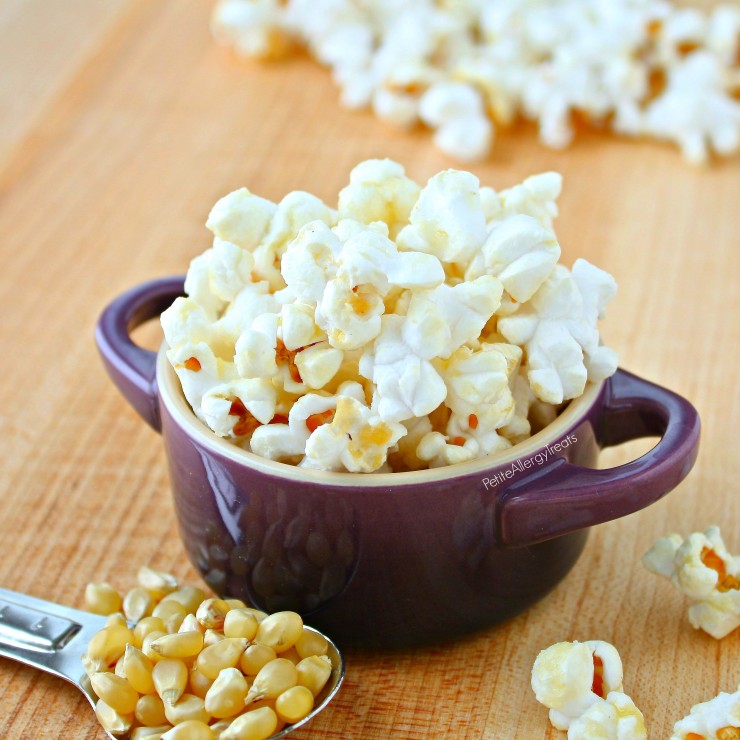 I've been making a version of this for years.  In the past, I even used sunflower oil.  The high heat index would virtually pop every single kernel.  I even tried using olive oil which turns out is a big no-no due to it's low smoke point.  Not only will olive oil not pop most of the kernels, but it is actually carcinogenic when heated too high.  (something to do with the low smoke point of olive oil, which explains why chips and fries are not typically fried with this oil).
So I used coconut oil, my latest obsession.  You'll be amazing at how good this tastes, just like the Movie Theatre popcorn.  The real bonus?  It pops all of the kernels and studies say coconut oil is healthy for us.  Win-win!
Just heat the pot to in the range of 'high' heat.  I have an electric cook top which cycles on and off.  I found level 7 heat (out of 10 being the highest), worked the best for popping all the corn, allowed enough time to pre-mix the sugar with kernels and popped all of the popcorn without burning.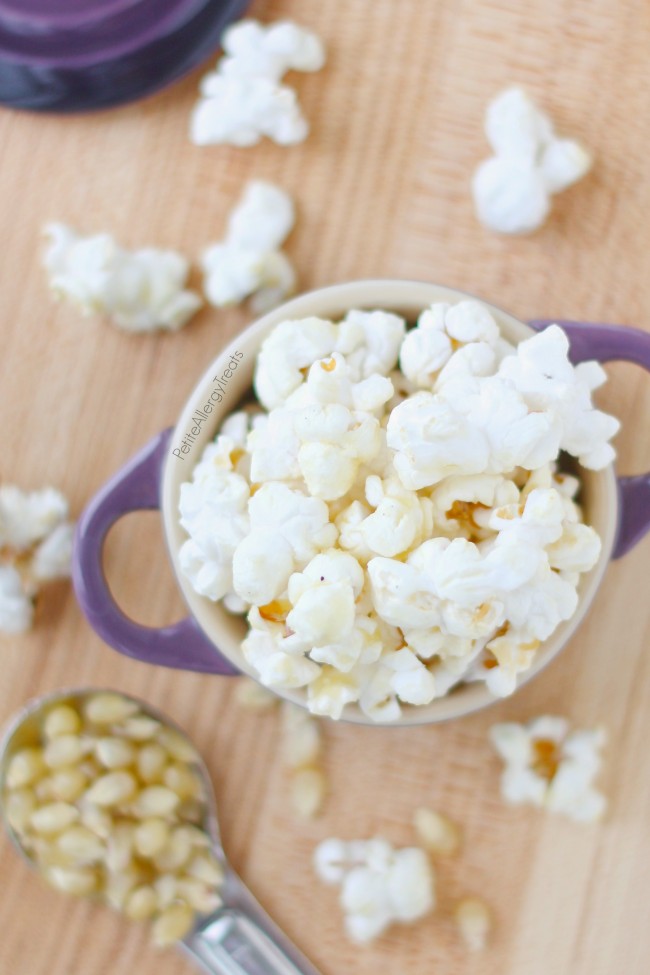 Heat the coconut oil and add 1 kernel of popcorn.  Once it pops, add the rest of the popcorn and stir constantly to help evenly heat the kernels.  After only 30 seconds, sprinkle in sugar and stir to help evenly distribute.  As soon as the first kernel pops- get out there!  Cover with the lid and shake the pot or lift and shake to avoid scratching the cooktop.  There is nothing worse than an oil AND hot sugar, aka napalm, burn.  It's a burn that keeps on giving since it's soo incredibly hot from the sugar and very sticky… Trust me.  I've already taken a had a few hits for the team.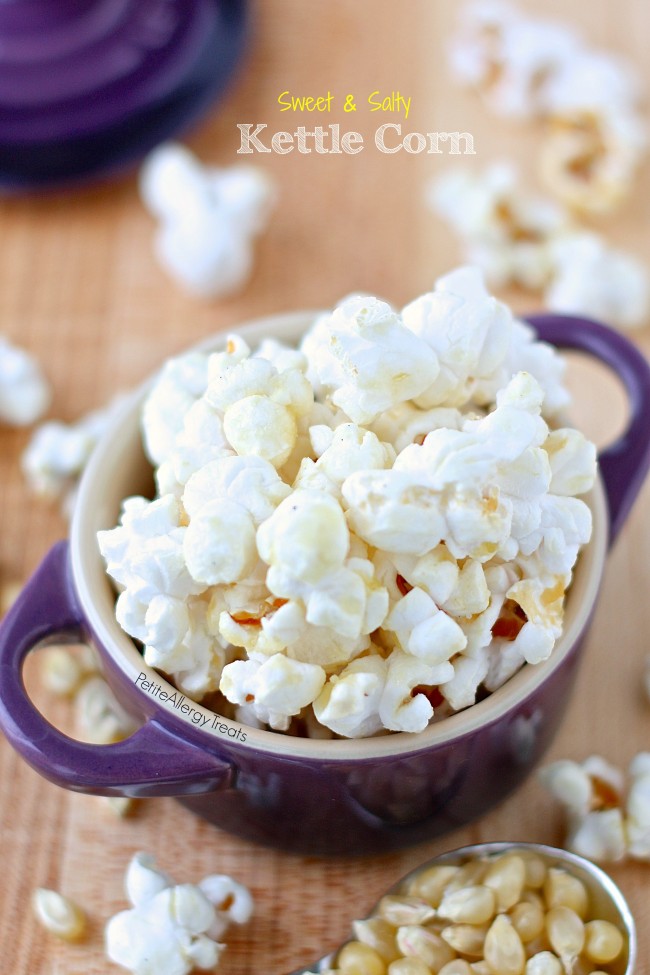 Once the all the popping stops, remove the lid and watch out for the steam.  Generously add salt and enjoy!  If you need to make a large quantity, don't double the batch but simple repeat the process.  The sugar will end up burning with a double batch… I did that too. 😉
Make this for snacks while you're out and about for a park playdate, Zoo day or for just a snack at work.
Enter for you chance to WIN a Kitchen Aid Mixer AND the Ice Cream Attachment.  The winner will even chose one of the fun colors below.  There are bound to be hot days in Summer, cool off with your own ice cream!
Kettle Corn
Author:
Laura @ Petite Allergy Treats
Ingredients
½ cup white hull less popcorn
2 Tbsp + 1 tsp coconut oil
2 Tbsp white sugar
sea salt to taste
Instructions
Heat a large pot to medium-high heat (level 7) with coconut oil and one kernel of popcorn.
After the first kernel pops, add remaining popcorn and stir for ONLY 30 seconds.
Sprinkle sugar in a layer and mix continuously until the first kernel pops--IMMEDIATELY stop mixing and cover pan with top.
Continuously shake and move pan while the remaining popcorn pops to avoid the sugar burning. Once a large layer of popped corn is formed, very carefully vent the steam from the pot by slightly opening the lid.
Transfer all the popcorn to a baking sheet in making another batch and generously salt to taste.
Notes
See more instructions above within the post!
Some other things you may like: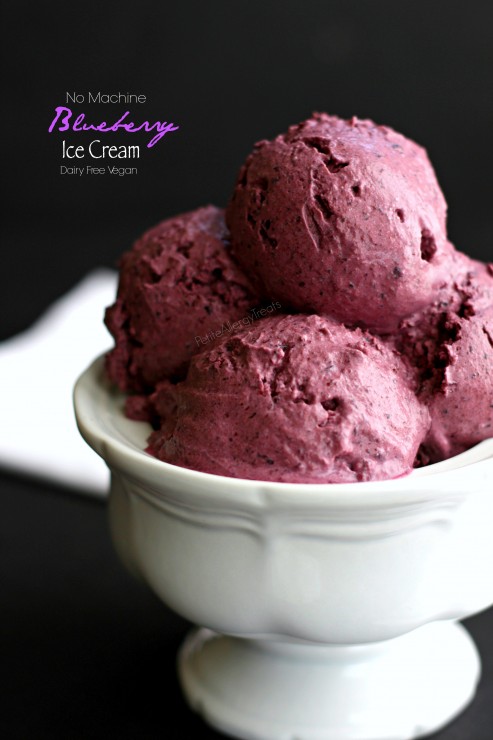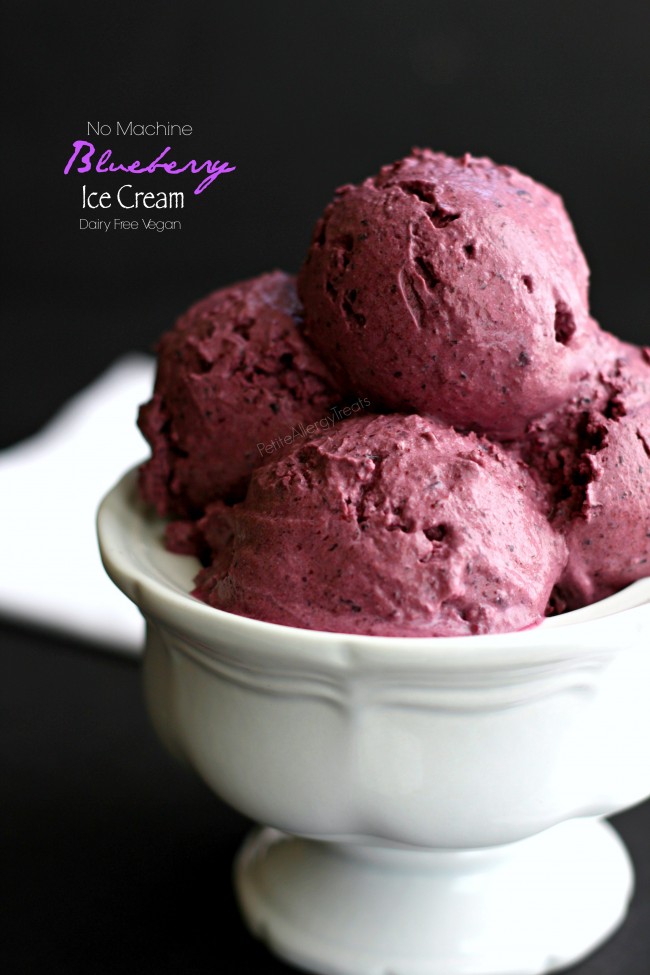 No Churn Blueberry Ice Cream- dairy free Vegan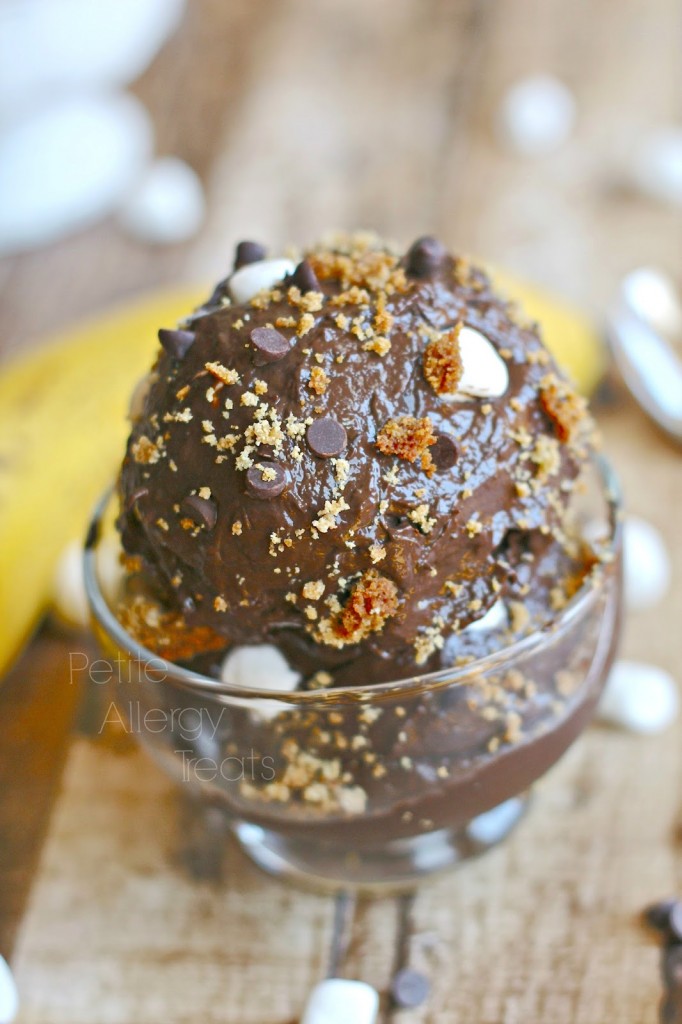 S'mores Ice Cream- avocado and banana, dairy free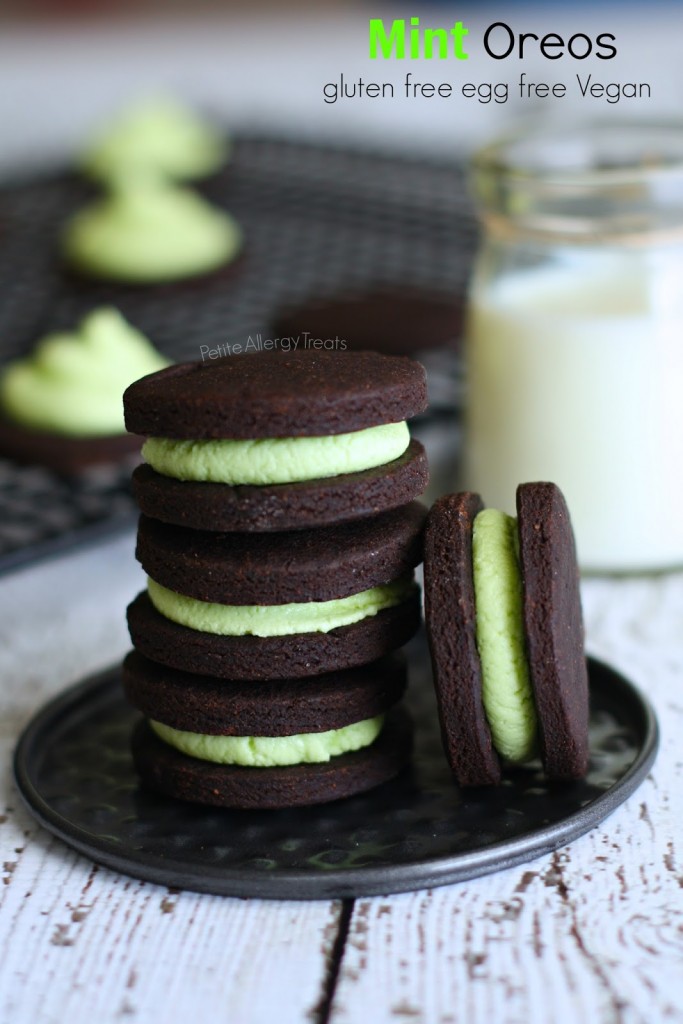 Gluten Free Mint Oreos- vegan dairy free, dye-free