This gluten free dairy free Chocolate Avocado Silk Pie is made from bananas and a gluten free cookie crust.  It has a sinfully rich texture but is much healthier than a regular pie.  Chocolate and avocado are a perfect match in this healthier chocolate silk pie!
I'm so excited to share my latest crazy (but so good) avocado and chocolate creation.  This is a healthy Gluten Free Chocolate Avocado Silk pie.  The filling has no added fat or sugar.  You won't even miss it.  This ended up being so creamy and rich from the avocado and banana.  It had the right amount of sweetness from the ripe bananas and the molasses added just a touch more with some iron.
In all honestly, I've never made a regular chocolate silk pie. Part of the reason is lactose intolerance. Another part is I found chocolate and avocado go so well together after I made my Chocolate Avocado Truffles.  The creamy dense texture of those made me day dream of more chocolate and avocado creations like my Chocolate Avocado Parfaits.
Annnd now this chocolate pie.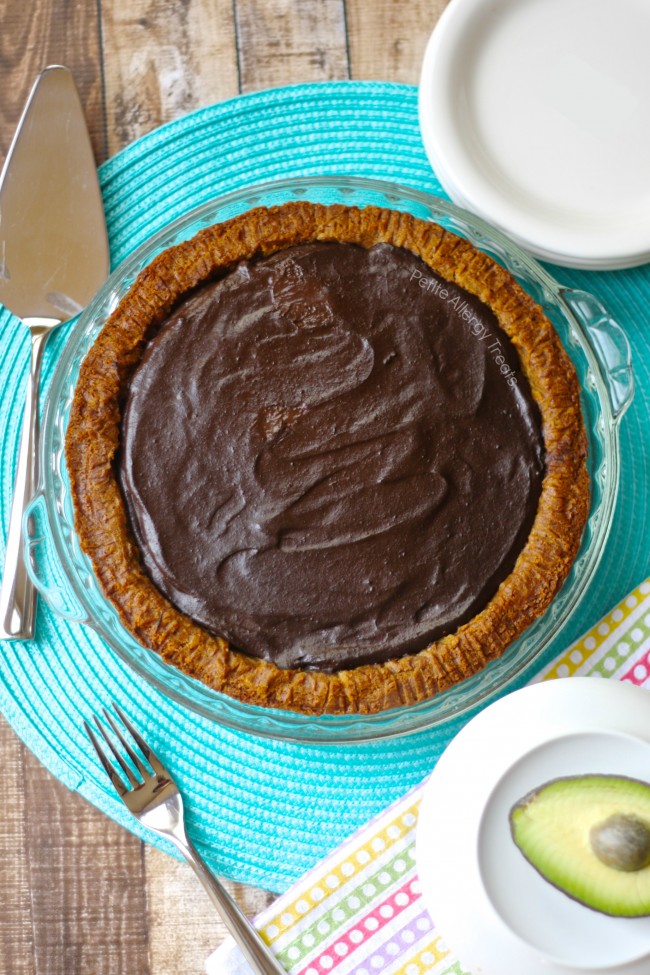 If you think about it, an avocado is almost perfect.  It can be savory or sweet.  After all it's really a fruit and not a vegetable.  My family had no clue there wasn't any added cream to make this silk pie so smooth and delicious.  I didn't feel guilty letting them enjoy.  I love thinking about the added nutrition and fiber this pie provides.  And no sugar in the filling?!  Serious win-win in my book!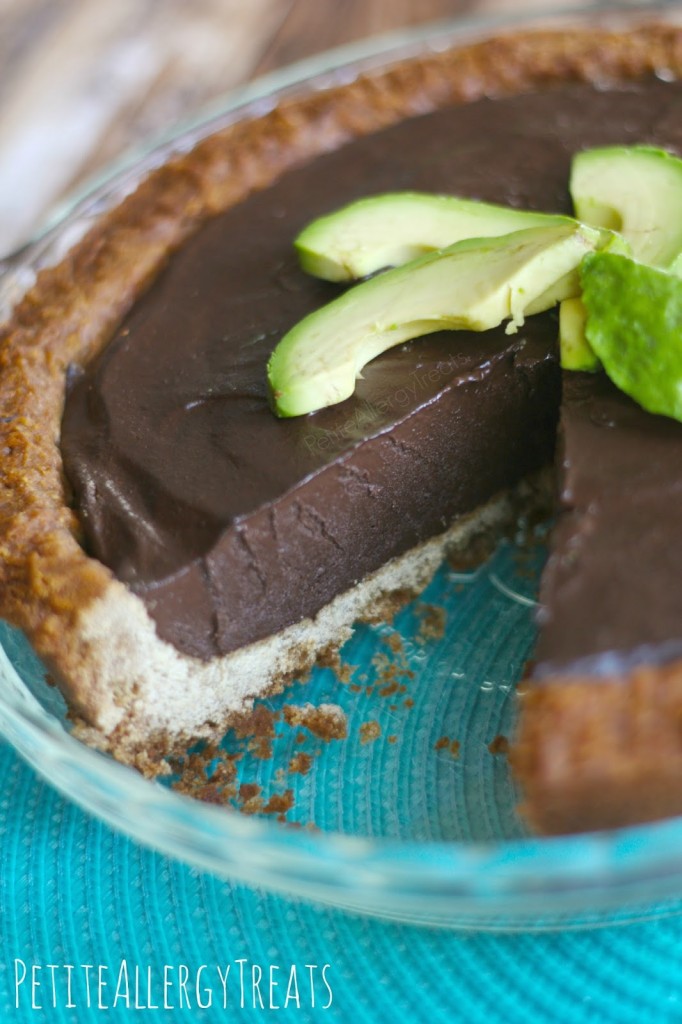 I won't tell them it's healthier either.  I think the cookie crust tricked them.  An alternate crust could easily be use if you want to make it truly healthy.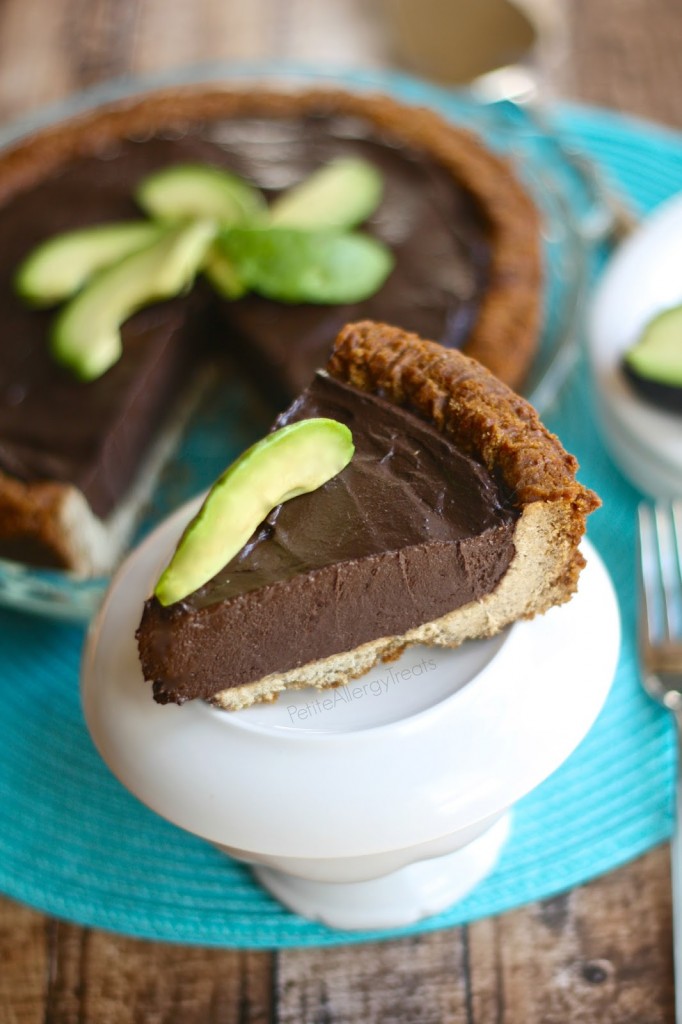 I ended having a whole batch of cookie dough left over from another recipe I was supposed to make but ended up getting sick.  You cannot waste cookie dough, riiight?  Right.
Gluten Free Chocolate Avocado Banana Silk Pie
I ended having a whole batch of cookie dough left over from another recipe I was supposed to make but ended up getting sick. You cannot waste cookie dough, right? Right. Chocolate Avocado Banana Silk Pie Author: Laura @ Petite Allergy Treats
Author:
Laura @ Petite Allergy Treats
Ingredients
2 medium size avocados
3 large bananas
¾ cup dutch processed cocoa
¼ cup milk of choice
1 T molasses
Crust
(minus the chips)
Instructions
Prepare cookie dough as stated except omit the chocolate chips.
Press dough into a pie pan and blind bake covered with foil and beans. Bake at 350 for 20 minutes. Remove beans and foil and bake an additional 10 minutes or until entire crust is brown and crisp.
For the filling, combine all ingredients in a blender and blend until smooth.
Pour into cooled crust and place in the freezer for about 4 hours or until it's set.
Thaw for 20-30 minutes before serving. Enjoy!
Some other things you may like: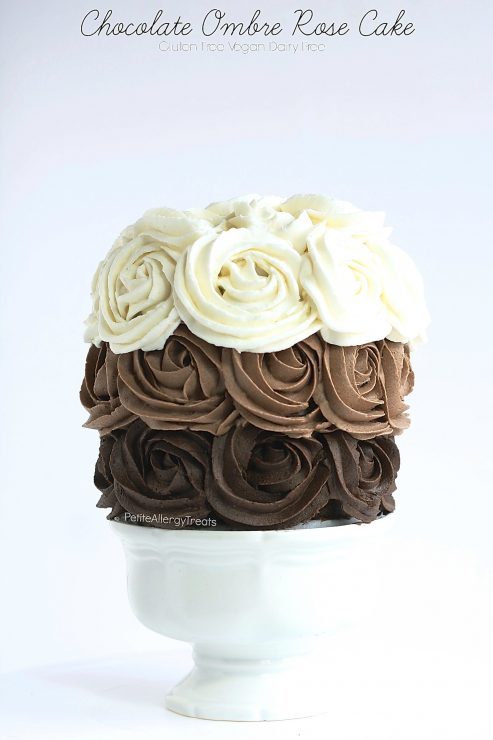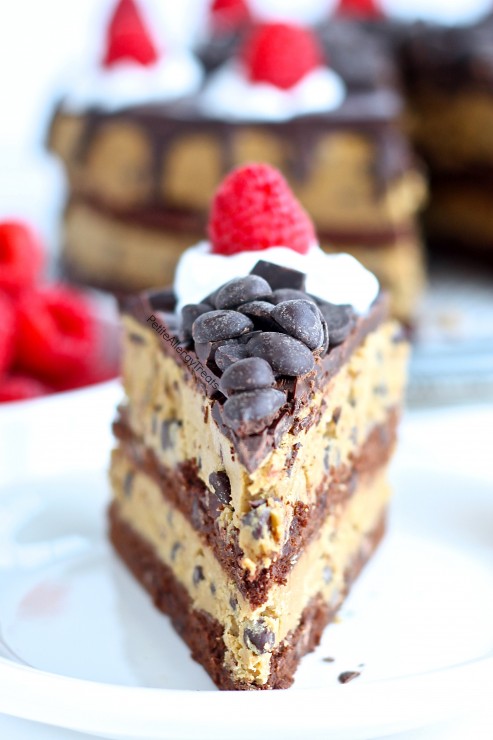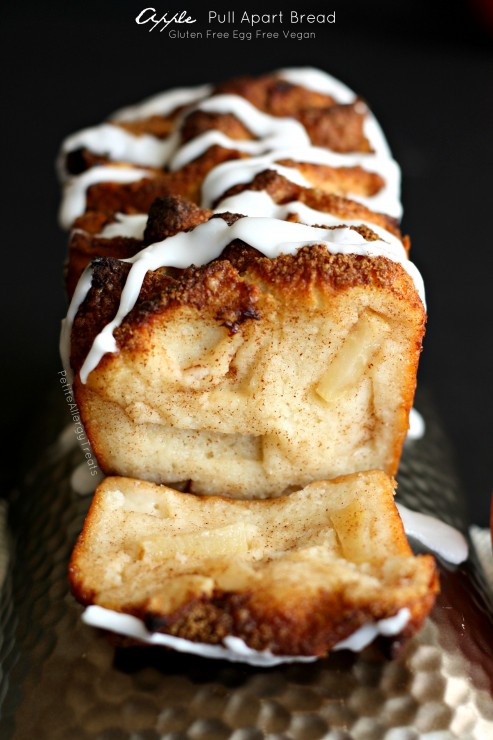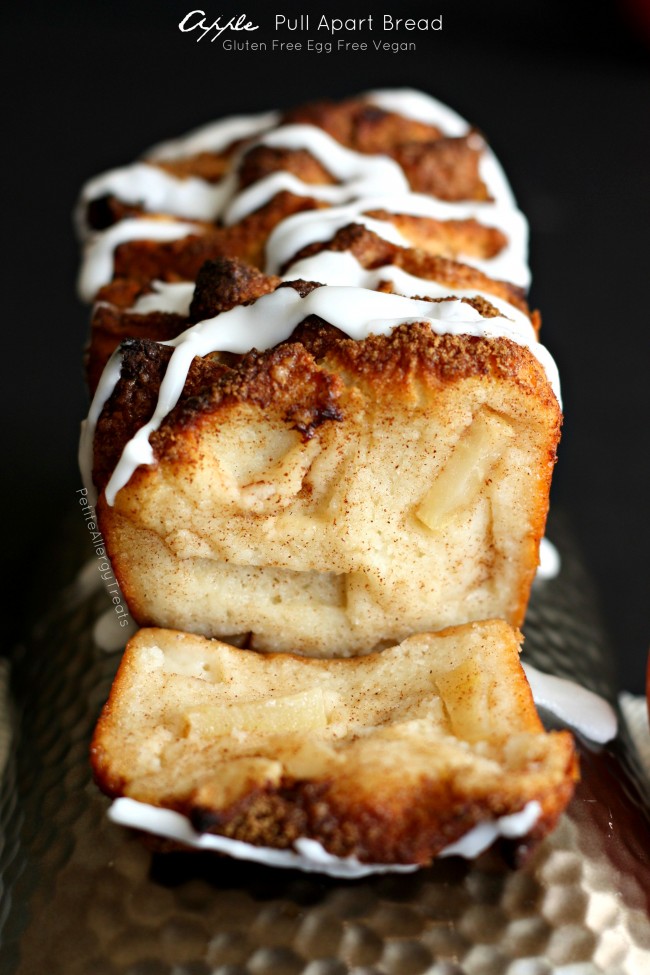 Pull Apart Apple Bread (gluten free egg free dairy free Vegan)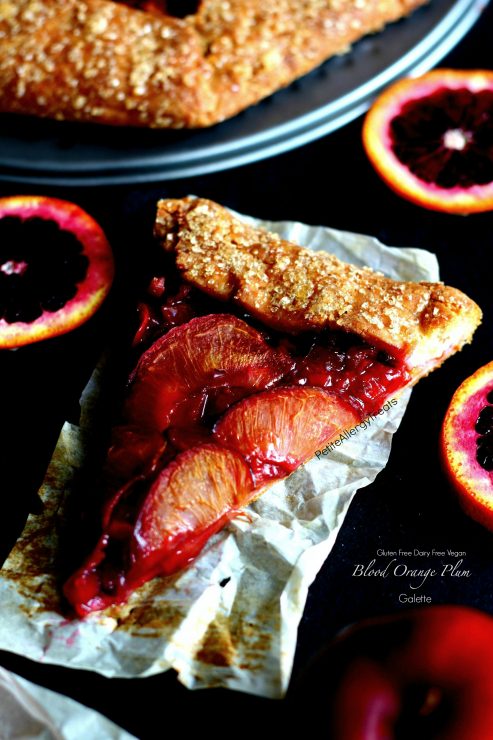 Gluten Free Blood Orange Plum Galette– dairy free egg free soy free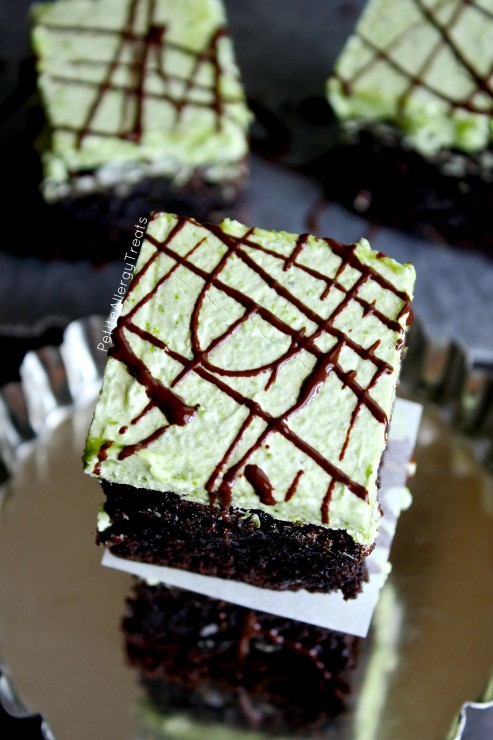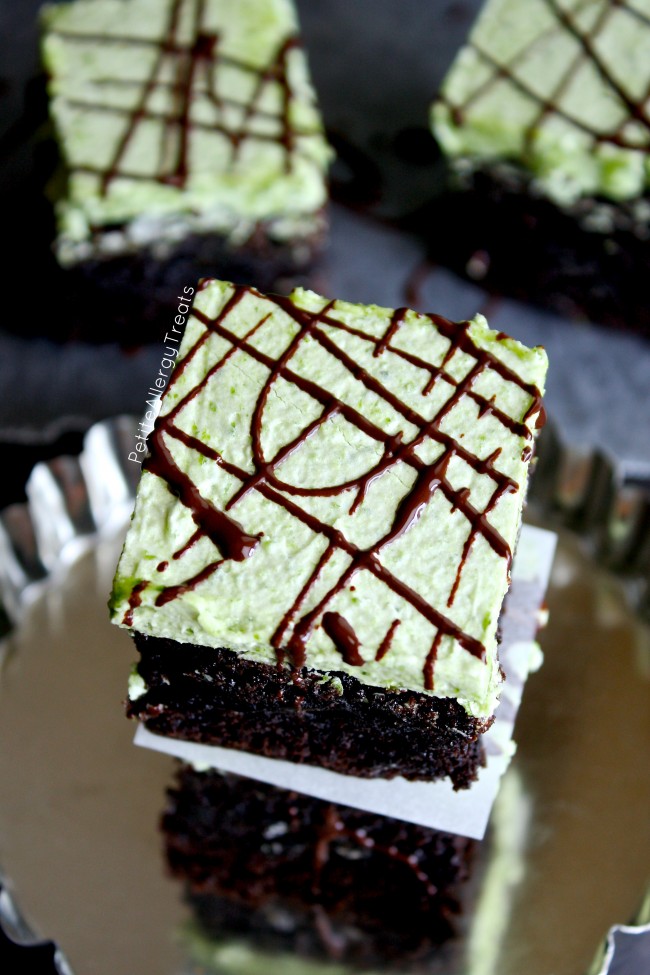 Mint Chocolate Brownies (gluten free Vegan)– egg free, bean-free, nut free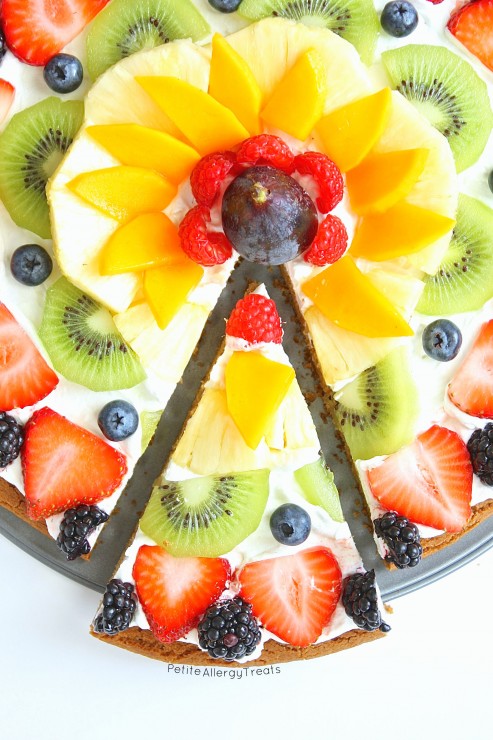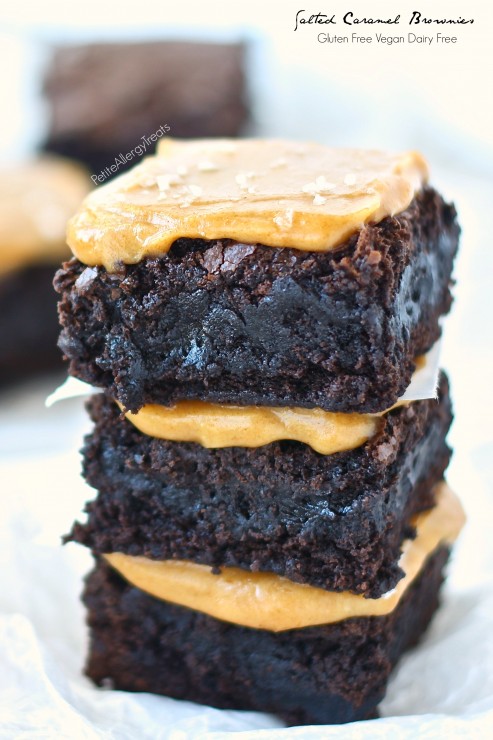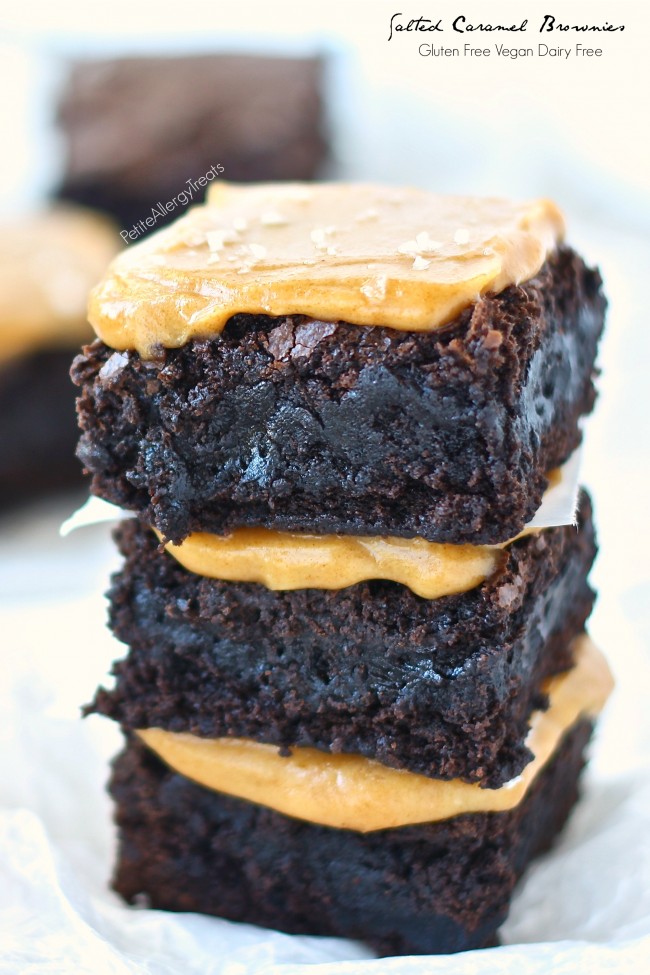 Fudgy Salted Caramel Brownies (dairy free gluten free egg free)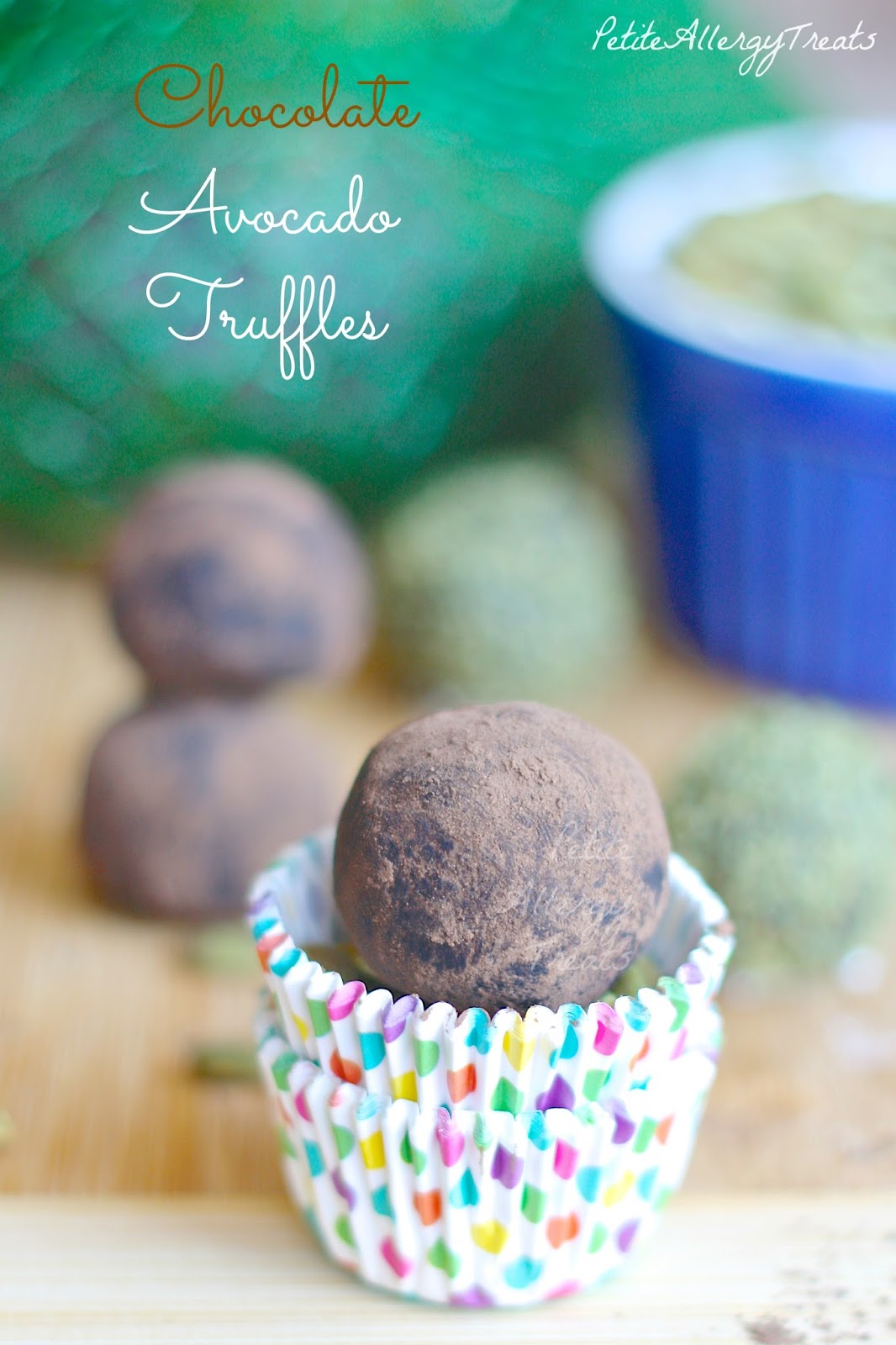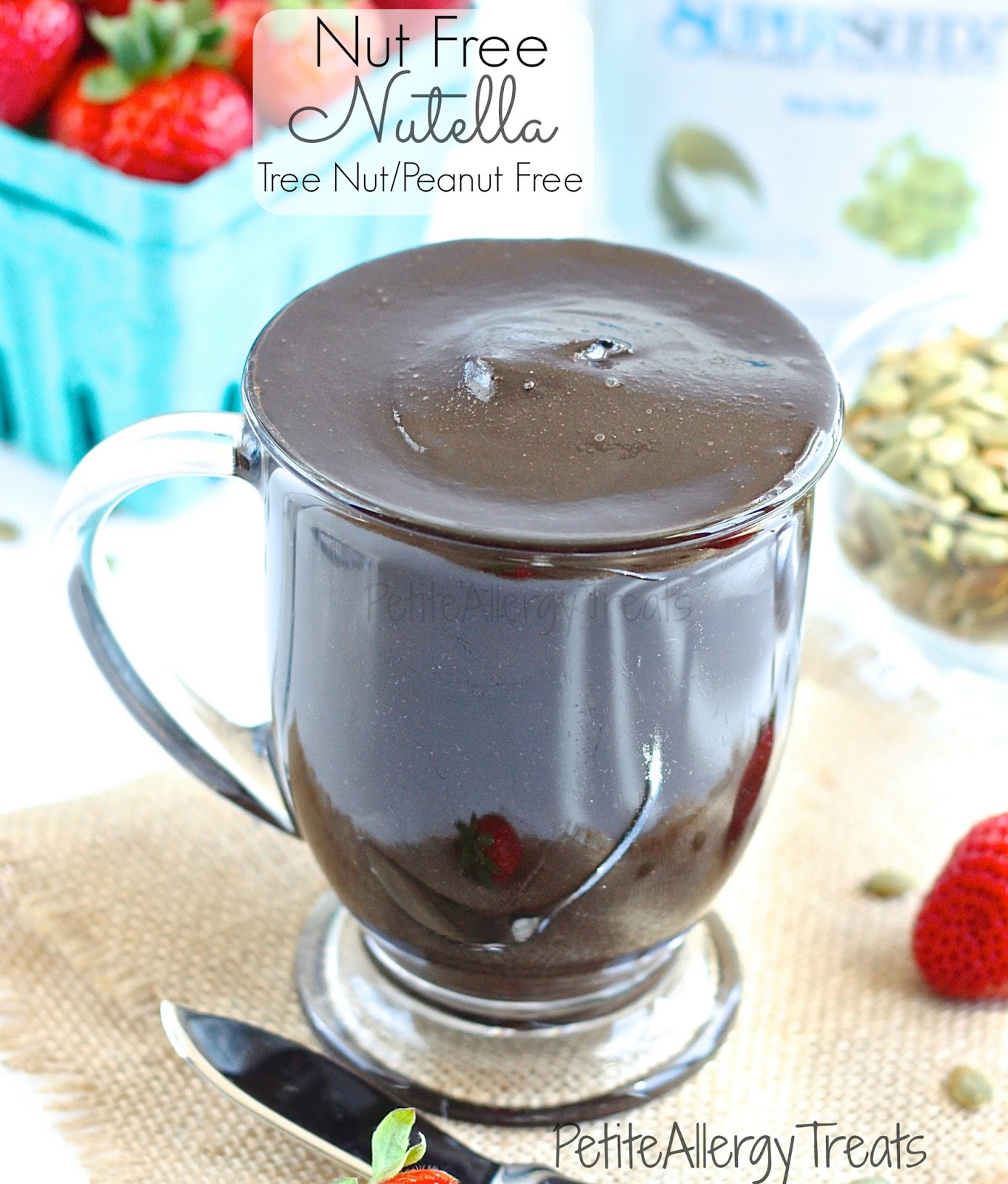 Nut Free Nutella (pumpkin seeds)- nut free dairy free!