These Mini Potato Cheeseburgers are naturally gluten free using potato rounds as the bun. Perfect little finger foods for kids.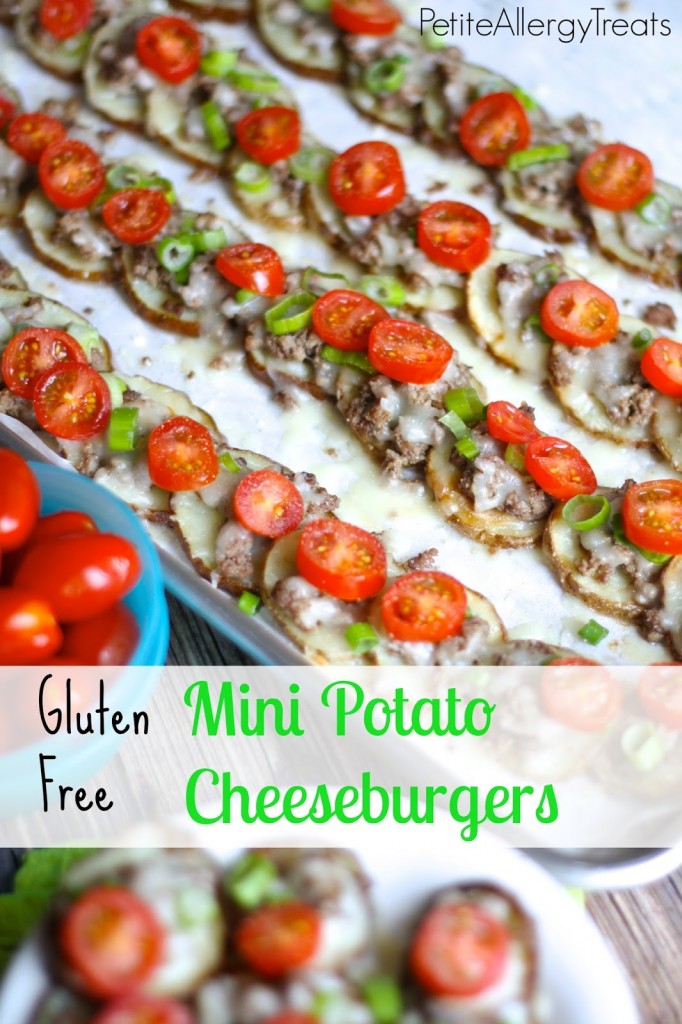 For those of you who know someone or have family member that suffers from food allergies this story probably is all too familiar. There are some things that happened over the past week that have really upset me.
They've reminded me of the ugly truth.
There is a serious lack of awareness regarding life threatening food allergies.
This past week I chaperoned a field trip for my son's kindergarten class. Things were fun. The class had just finished learning about the lifecycle of caterpillars and butterflies. We even had the chance to walk through a special exhibit with real butterflies flying around. Everyone was able to get a butterfly to land on them. It was great….until lunch.
We have a peanut free classroom policy at school. This also should apply to field trips.
But it didn't.
The child I was assigned to brought a peanut butter sandwich in his lunch. I was surprised and a little caught off guard. Another parent in my group heard what happened and offered to have the boy sit with her son and added "because my son has peanut butter too." I looked around and found at least one other student that also had peanut butter.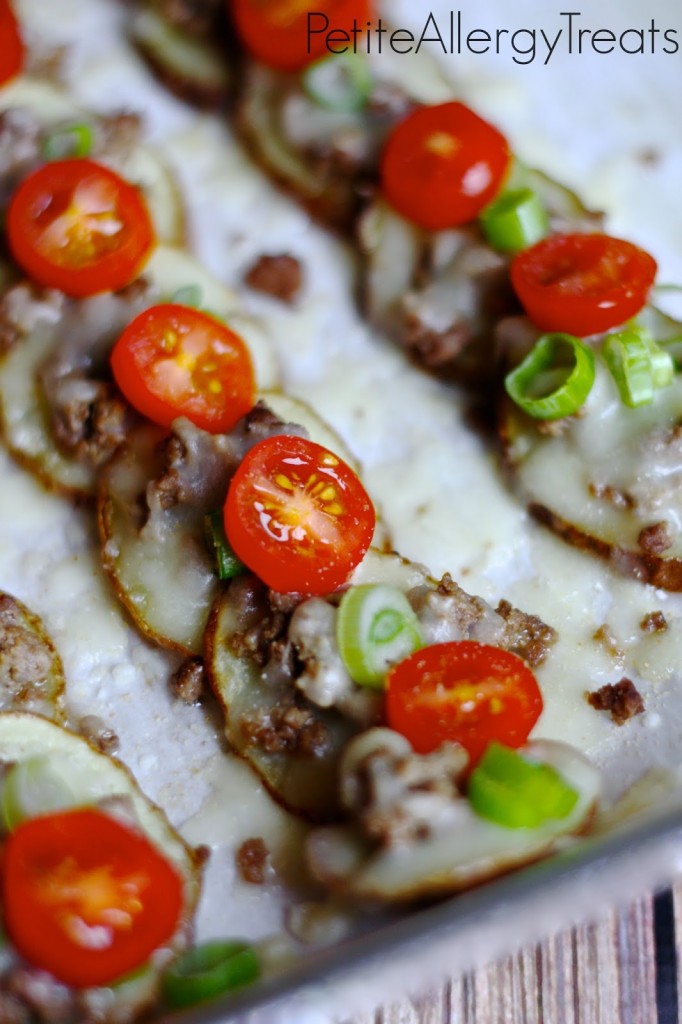 So what's the big deal with others eating peanut butter around my son who is highly allergic to peanuts? After all, my son isn't eating it right? For those of you who don't know about food allergies, it's a huge deal. People without food allergies don't understand how dangerous it can be.
Please allow me give you a window of what I experience as mother of a young child who has a severe food allergy. I don't want to be labeled as the "crazy" or "demanding" food allergy parent. Really, I'm laid back and don't typically speak up. But this is something that cannot be ignored. All I ask is for a safe environment for my son. Doesn't every parent want that for their child?
The danger is in the protein from the allergen. In this case, peanut butter that is smeared on the hand, table, or exhibit. Children are notoriously messy eaters (mine included). This is what causes some of the danger. The other concern is the immediate interaction after lunch. Typically the class will line up in some form to stay together, this includes holding hands.
There are many stories of children going into anaphylactic shock even though they did not eat the food. It was caused by the allergen being spread by cross contaminating surfaces the child came in contact with.
Major obstacles that food allergy parents face everyday that most people wouldn't think about:
1. We can't just eat out at any restaurant– I need to look up the allergen menu online or call ahead for more information. Communication is so important. You have to trust the waitstaff with your child's life. To help insure all allergens are clear, we print out cards listing each allergen to give to the kitchen staff.
2. Reading labels is a ritual– All foods, new and old, needs to be read. Companies constantly change things without you knowing unless you read the allergen statements.
3. Epi-pens and expectations– Caregivers need to be instructed on how to properly administer an epi-pen. Even for a playdate. It's a heavy responsibility and should not be taken lightly. Epi-pens need to be carried at all times.
4. Birthdays, Cooking, baking, cooking… You will need to bake and cook more. This is a reality for most families. Bakeries cannot guarantee nut free products or other cross contamination. Many staples for families are also eliminated for us due to companies and their allergen statements. I try and remember when other kids have birthdays at school or else my son will be the only one without a special treat. That's hard on a 5 year old. That means more planning and baking on my part.
As you can see there are many things to think and worry about on a daily basis.
I worry about my child's safety EVERYDAY at school. Not just will my son have someone to play with, or will he picked on by an older child? The things I worry about are receiving a phone call informing me that my son stopped breathing and that he was taken away by ambulance. Or that they think he's having a reaction, what should they do?
I worry about him forgetting to ask the teacher to read ingredients at snack time to make sure it's safe. I worry that he'll accept food from another child that is not safe. I worry about at him at lunch. I worry…
So the next time you feel burdened by taking the extra time to read a label or make sure to not include peanut butter on a field trip, remember, you are taking the time to safe another child's life.
And for that, I love and appreciate you.
Ingredient
5-6 small potatoes
2 T expeller pressed canola oil
1/2 lb cooked ground beef
2 green onions
15-20 organic grape tomatoes
1-2 cups mozzarella cheese
garlic powder to taste
salt (optional)
Directions
Preheat oven to 350
Wash potatoes and cut into thin slices. Watch your fingers!
Mix oil and potatoes in a bowl to coat with oil.
Arrange potatoes on a baking sheet with slight overlap.
Bake for 30 minutes or until fork tender.
Garnish with ground beef and cheese. Bake for an additional 5 minutes or until cheese begins to melt.
Chop onions and tomatoes into slices. Garnish tops and sprinkle with garlic powder and salt.
Enjoy as open faced or stack them into a true cheeseburger form.