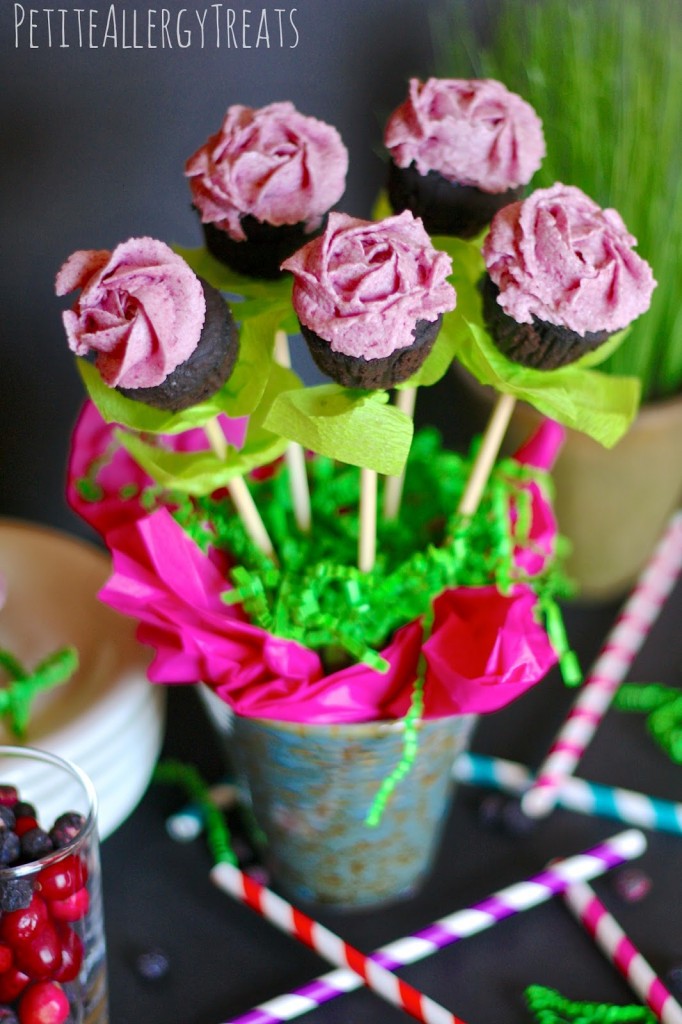 Sometimes I just want to be crafty creative.  This happens to be one of those times.  I had a blast creating this Gluten Free Mini Rose Cupcake Bouquet.  In addition to gluten free, it's also egg free, dairy free, soy free, peanut free, tree nut free and Vegan.  Make it for Mother's Day or any day for someone special.
I ended making these for my friend Sandi over at
Fearless Dining
.  We've been blogging friends for a while now.  She's such sweet person and a great friend.  Sandi has helped me with a bunch of things including being shoulder to cry on.  Sandi also helps all of us gluten free dieters too.  She is busy interviewing restaurants about their menu's and risks of cross contamination.  Then because she's such a awesome person, she gets them to spill their super secret gluten free recipes and posts them on her blog.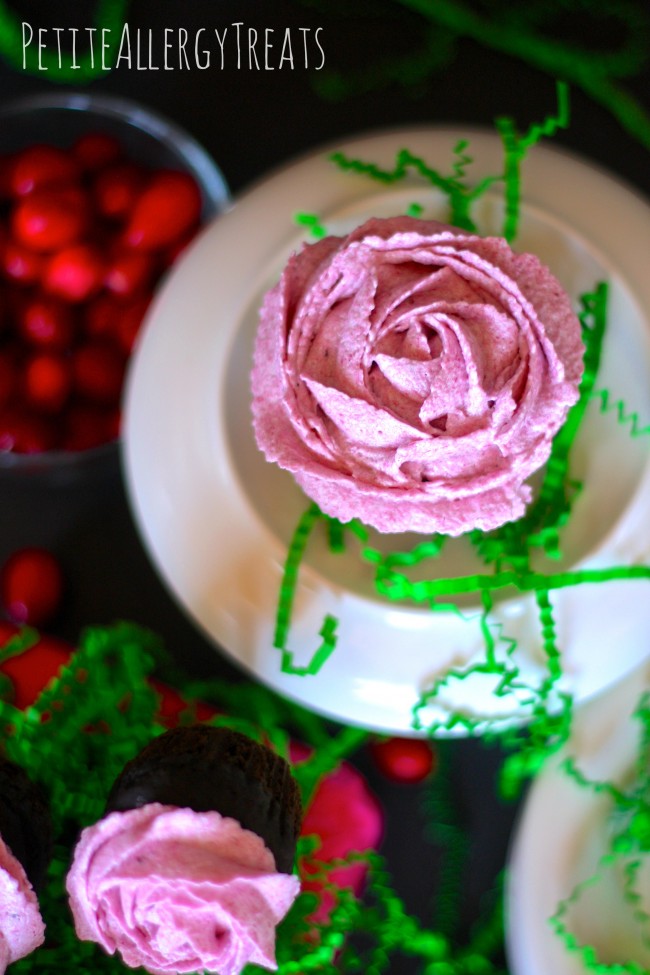 When she asked if I would guest blog for her I was thrilled.  Sandi is taking care of her daughter who is having some minor surgery.  What better than a gluten free edible flower bouquet to brighten her day?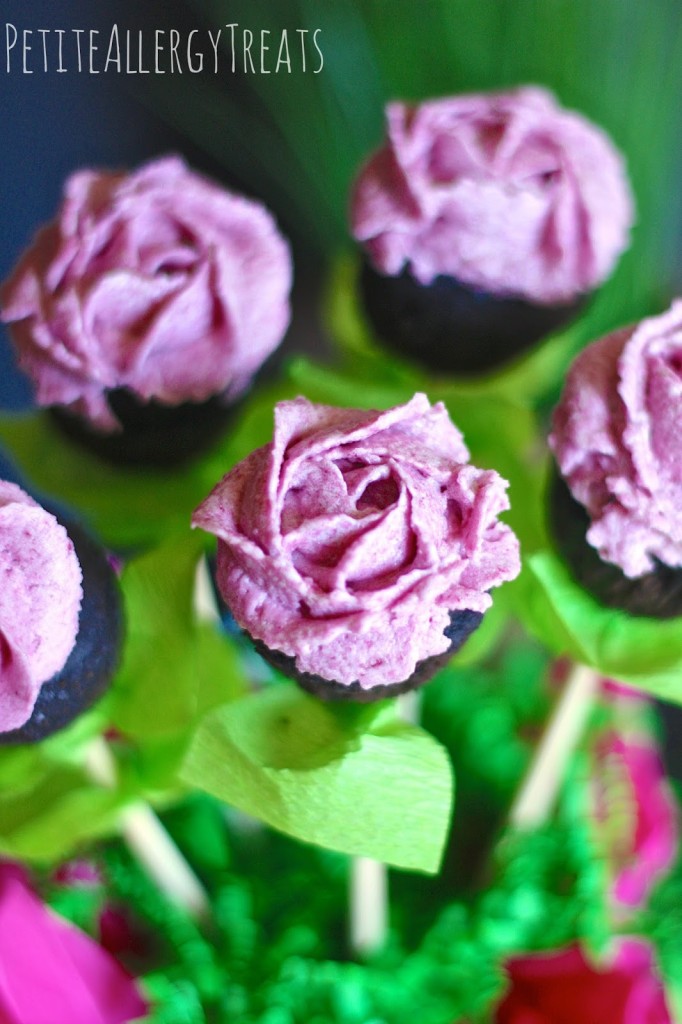 In all honestly though, this post fulfilled the wanna-be baker in me.  For some reason I've always envision myself as a pastry chef or cake decorator.  Instead of doing anything remotely close to that career wise, I choice health care.  But, I do love helping people so that makes sense.  Plus I'm a total anatomy geek.  Love all the details of muscle attachments and bones. 🙂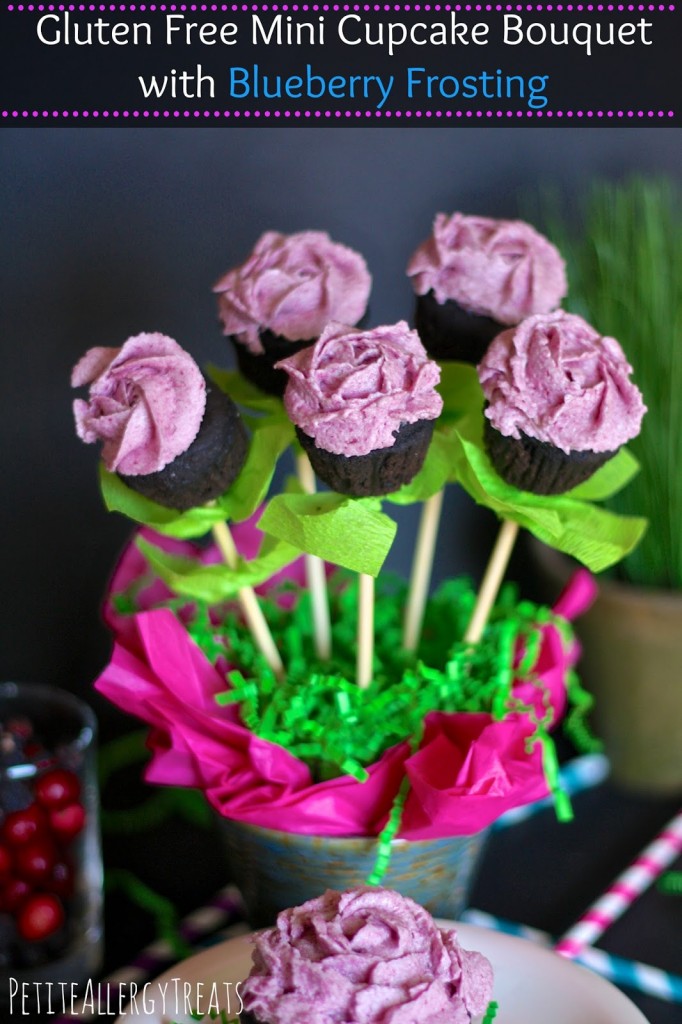 An easy cheater short cut would be to used a boxed cake mix and ready frosting.  But if you have the time, I encourage you to make it healthier by starting from scratch.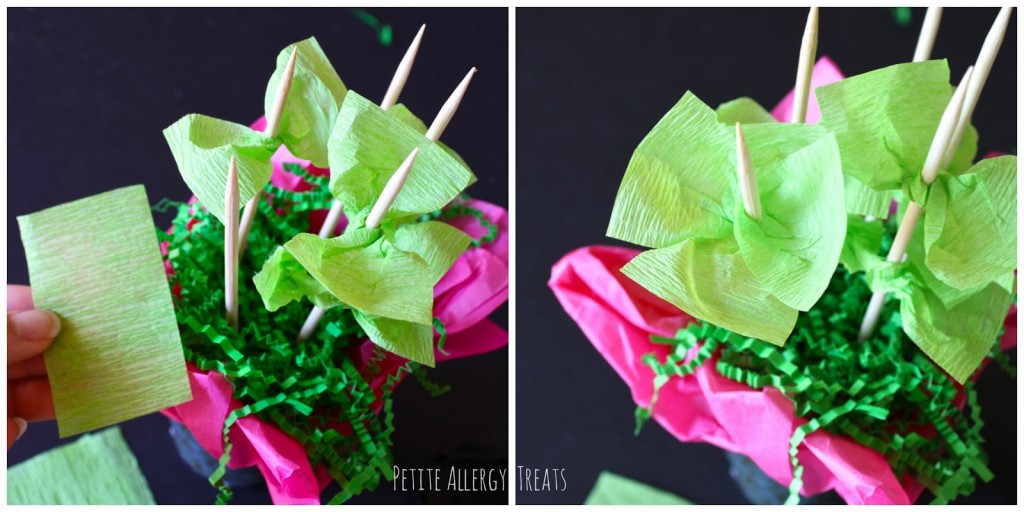 So maybe you'll see the cake decorator side of me come out again.  My Vanilla Pomegranate Cupcakes also touched on setting the decorator inside free.
But until then head over to Fearless Dining to see my entire recipe.
Some other things you may like: