Rustic and beautiful Gluten Free Blood Orange Plum Galette (pie) is an easy no fail dessert!  Pies are just one of those comfort foods.  No matter what it's filled with, you know it'll be good.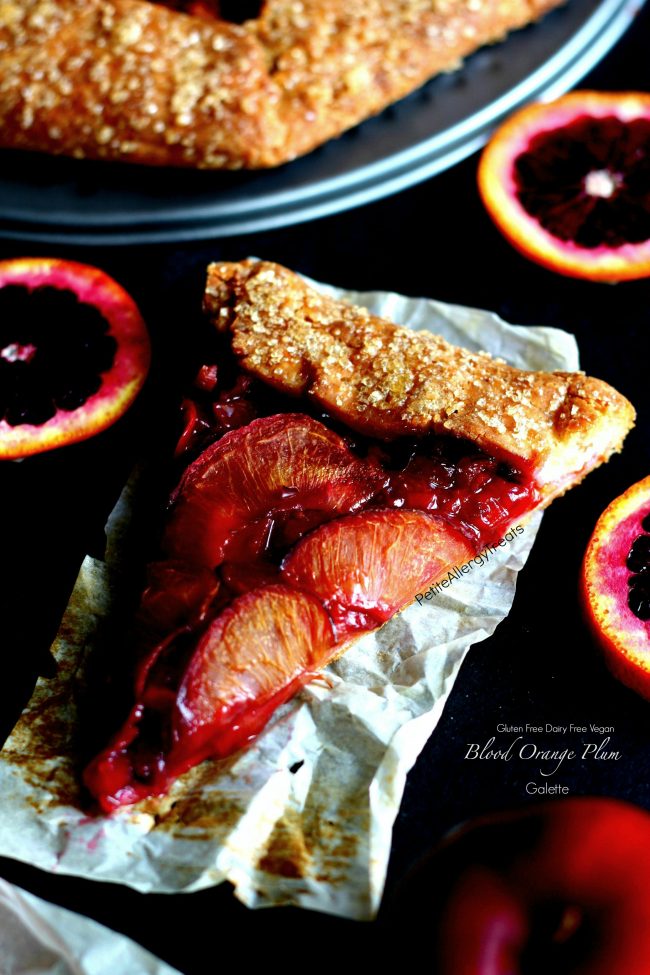 Before we talk more about this gorgeous gluten free blood orange plum galette pie, I need to tell you about an on going war.
Yes.
WAR.
Don't worry.  No one's going to die.  At least I don't think so…
It's the birds.  Birds.  We have so many varieties of birds in our neighborhood.  Robins. Cardinals. Hawks. Owls. Annd Black Birds.
And what do birds do after they find all the plentiful food in our yard?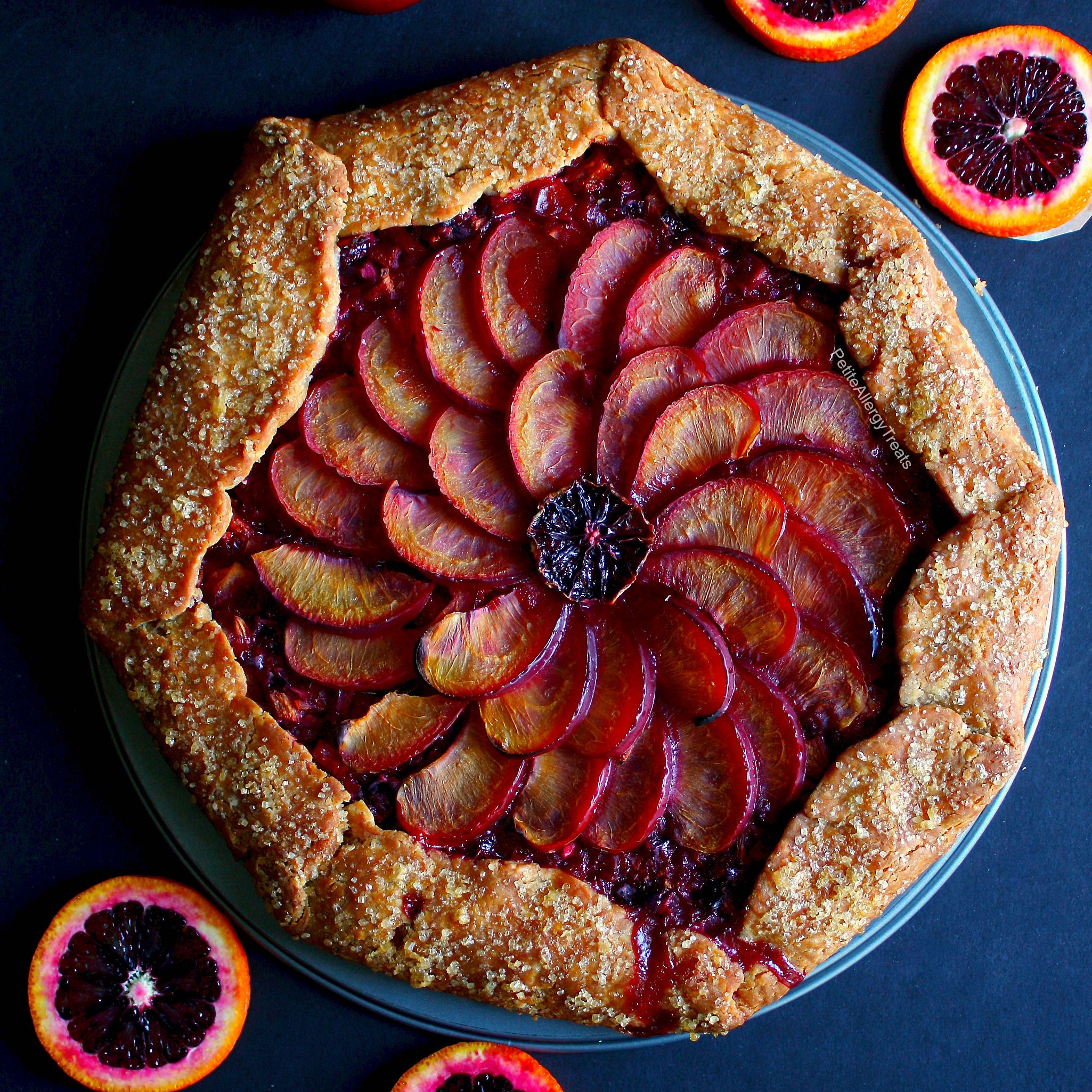 POOP.
They poop everywhere. On the driveway…on the new patio table…on the basketball hoop…IN my husband's car!? (He left the sunroof open. Lucky him.)
When they're not defecating all over the place, they're looking for ideal places for nests.  Like in our gutters.  And of course those darn birds nest so high up we cannot reach them and have to call wildlife control to bring their gigantic ladder and humanly remove them at $125 a pop.  We called them 4 times last year. #truestory
So. War it is.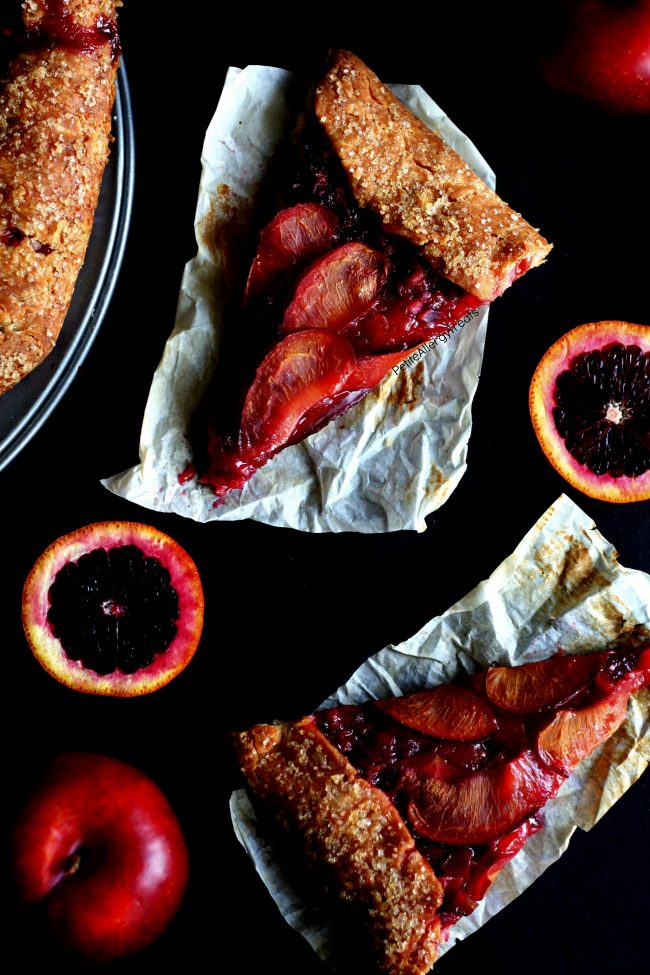 We recruited some new friends and ammunition to fight this war.  We are now proud owners of a horribly fake plastic hawk and owl.  The kids endearingly named them Fawkes and Hedwig, both from Harry Potter.   So far Fawkes has protected our patio table with the help of glitter tape and bird repellant mirrors.  #winning
Problems solved… sort of.
Over the weekend I noticed foam sponge all over our driveway.  Upon inspection, I found the padding on the basketball hoop had a split seam.  Upon even closer inspection, I found a black bird with its beak full of sponge inside the padding and emerged right in my face!  I'm not sure who was more scared but we were both screaming.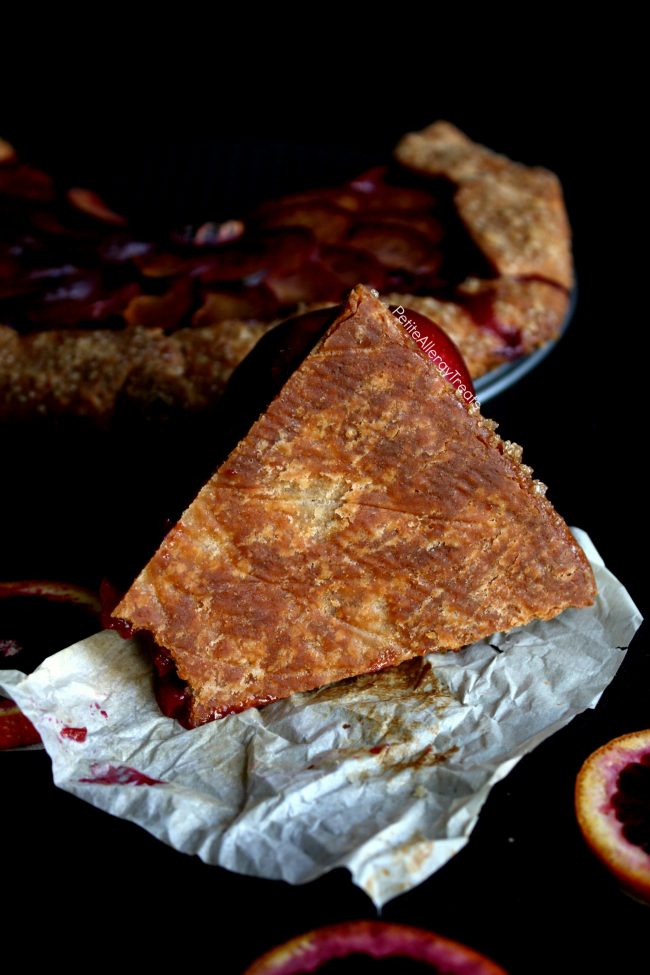 Fast forward a few days after the application of black duct tape (cause I'm not hand sewing something that was shat on by birds over and over again).  Whenever I came to check my work, the birds would cackle at me.  They even took a swoop at my car.  Frustration seemed to get the best of them as this morning the birds had to get the last laugh.  On the top of the basketball pad was an enormous fresh streak of you-know-what, that dripped down the entire pad on to the driveway.
Game on birds.  Game ON.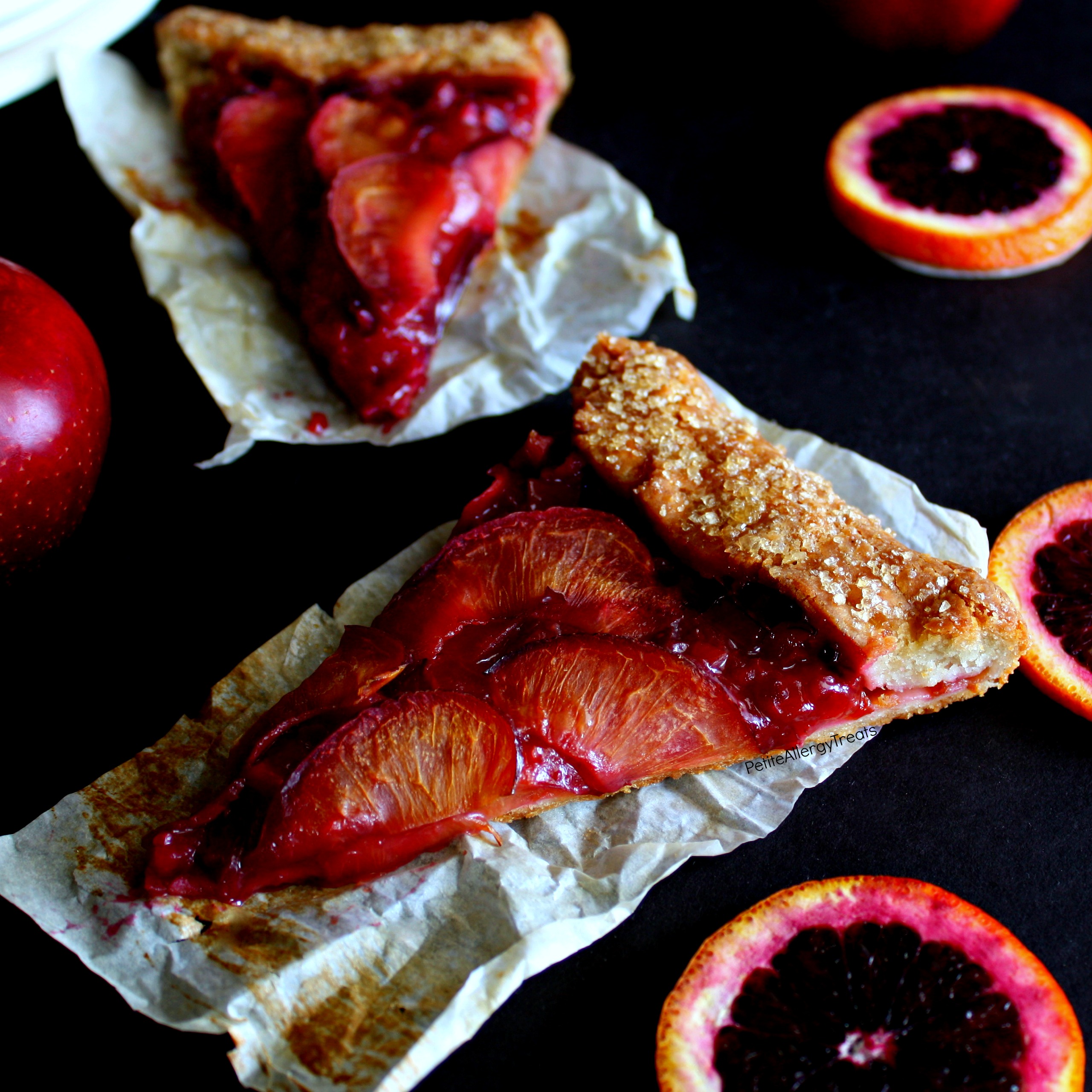 So now that I've talked about the gross things birds do, how about talking about something not gross but delicious and super easy.  
Pie.  Rustic pie.  
Gluten free and rustic are besties for life since the baker won't be stressed to make it look perfect. This gluten free Blood Orange Plum Galette will be loved, cracks and imperfections included.
Really.  If you've even been to afraid to attempt a pie crust, this is the one for you!  Feel free to change the filling to whatever fruit you have on hand.  I used plums and blood oranges since my kids begged for them while at Costco.  They promised they would eat them all… so naturally they ate about 3 of the 15 plums and called it day.
In the end, they ended up eating them IN the pie.  No complaints either.  But who's gonna complain about eating pie?

Gluten Free Blood Orange Plum Galette
Author:
Laura @ Petite Allergy Treats
Ingredients
Pie Crust
½ cup sorghum flour
½ cup + 2Tbsp cold dairy free milk
5 Tbsp cold non-dairy shortening
2 tsp guar gum or xanthan gum
⅛ tsp sea salt
1 Tbsp sugar
Filling
4 plums
2 blood oranges
1-2 Tbsp demerara sugar
Instructions
Preheat oven to 400 for at least 30 minutes prior to baking with and extra baking sheet or pizza stone. (see notes)
Combine all dry ingredients and mix well. Use a fork to cut in cold shortening until a coarse crumbly mix forms. (Be sure to leave larger chunks of shortening)
Add dairy free milk and gently mix until just moistened. (If mix seem extremely crumbly, add a little extra water or milk) Cover in plastic and chill in refrigerator for 30 minutes. Work on filling.
Roll out dough on parchment paper to approximately 11 inches in diameter. We're going for rustic so don't worry if it looks pretty, cracks are acceptable.
Add chopped filling evenly in the center leaving 1½ inch crust border. Arrange sliced plums on top, slightly overlapping.
Fold crust, overlapping the dough on one side. Sprinkle edges with demerara sugar.
Bake on a cookie sheet on top of preheated baking sheet or pizza stone at 400 for 28-30 minutes
Filling
Peel oranges and pit plums. Thinly slice and reserve approximately 1½ plums for topping. Coarsely dice remaining plums and blood oranges.
Notes
It is very important to preheat the oven with a pizza stone or extra baking sheet. Without the pans to conduct extra heat, the crust cannot develop a beautiful crunchy bottom. I used my
Baking Steel
pizza stone.
Some other things you may like: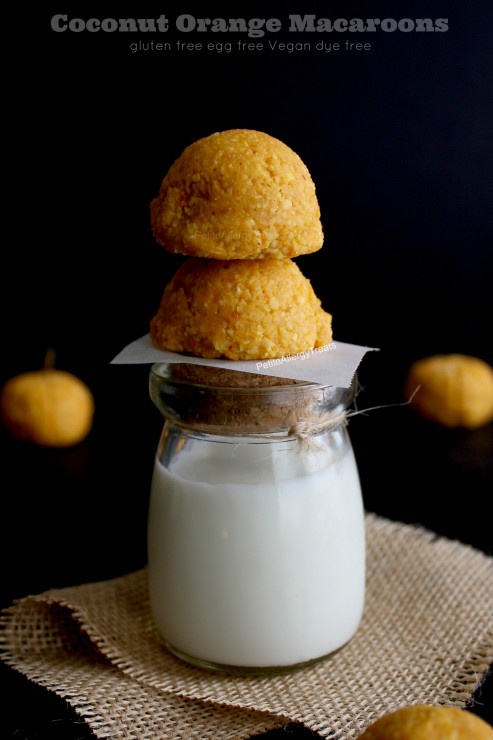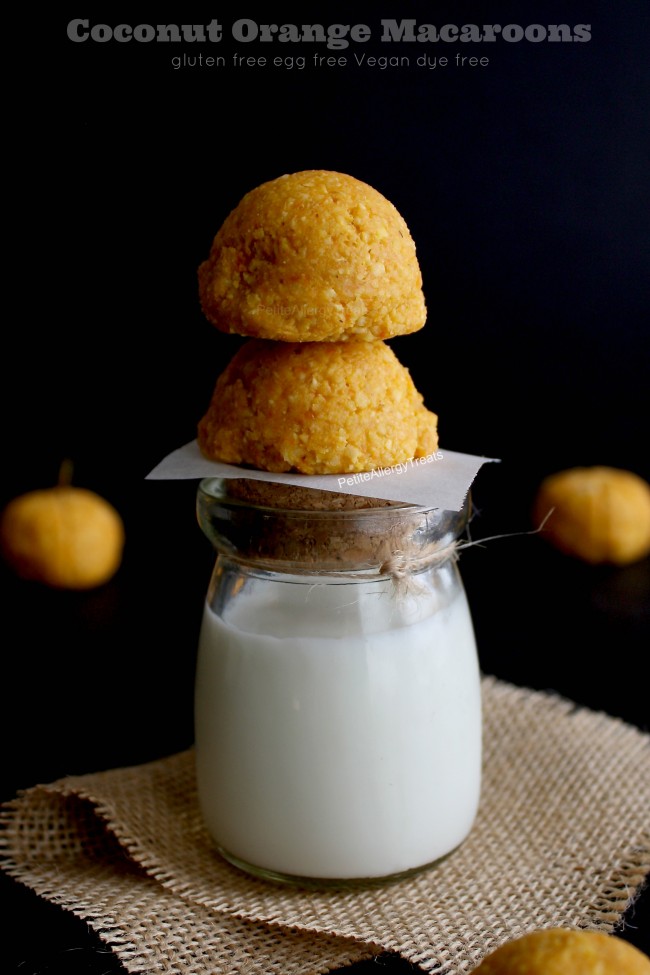 No Bake Orange Coconut Macaroons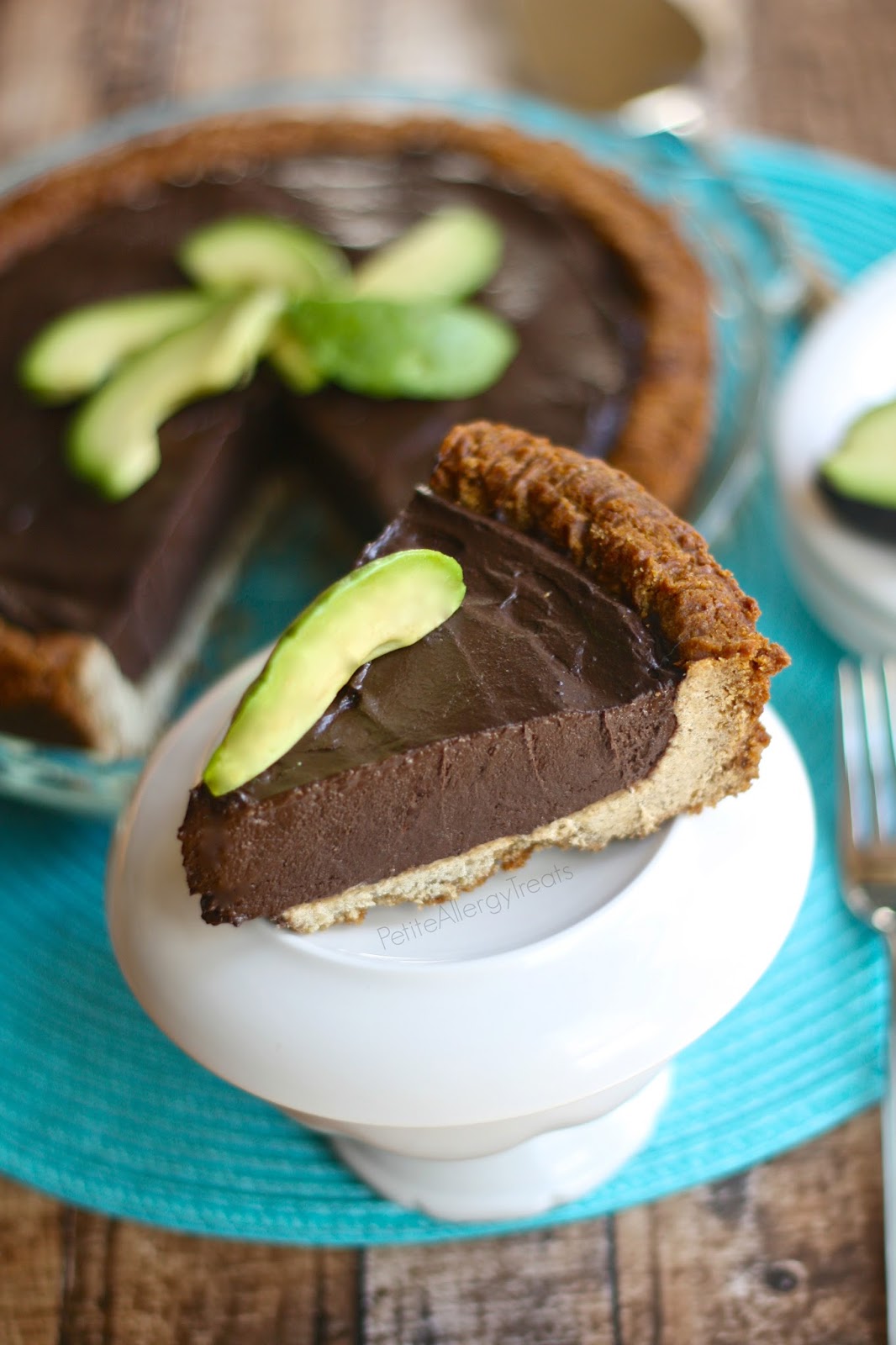 Gluten Free Chocolate Avocado Silk Pie- dairy free vegan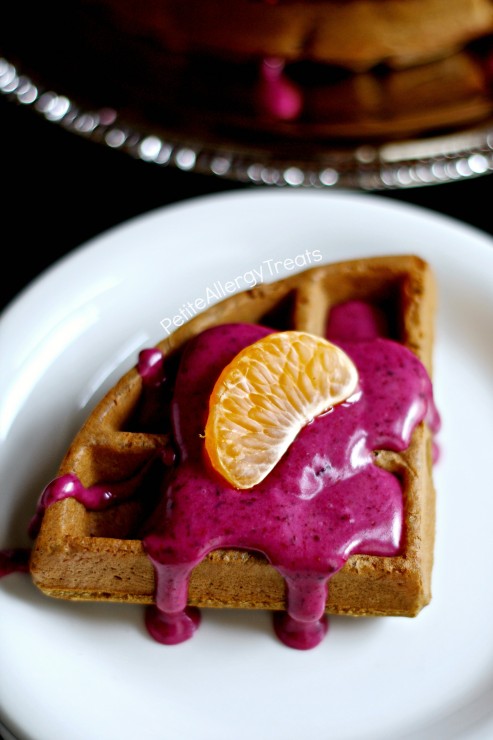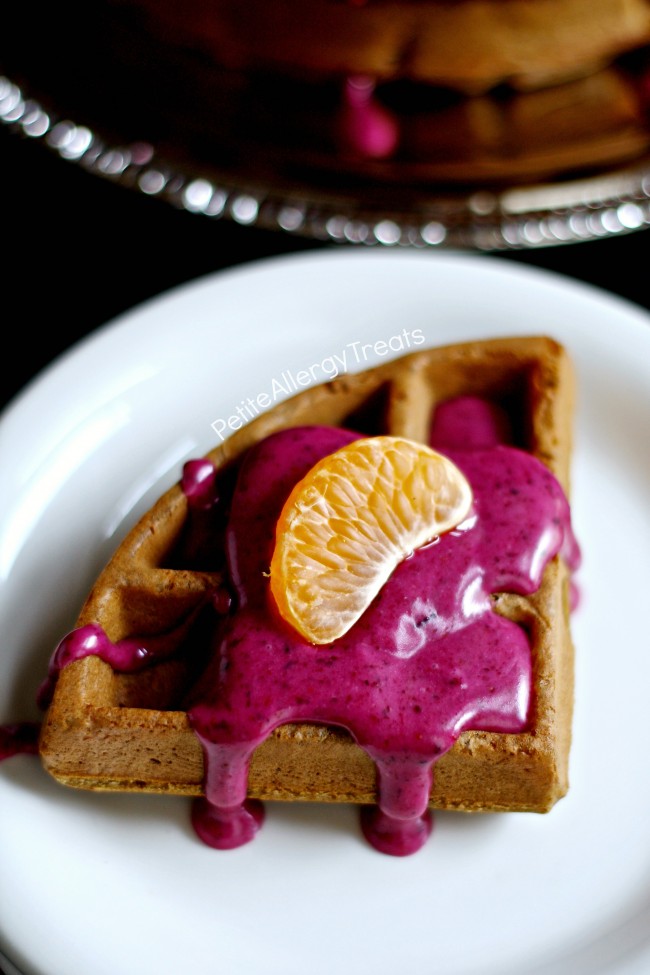 Gluten Free Vegan Teff Waffles with Blueberry Orange Glaze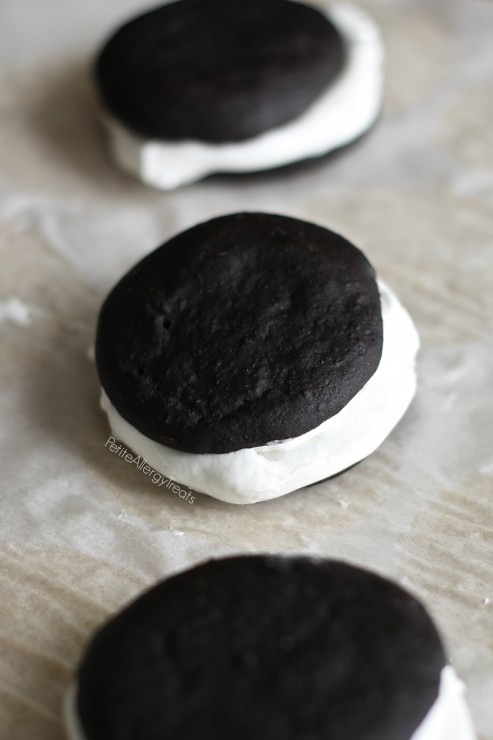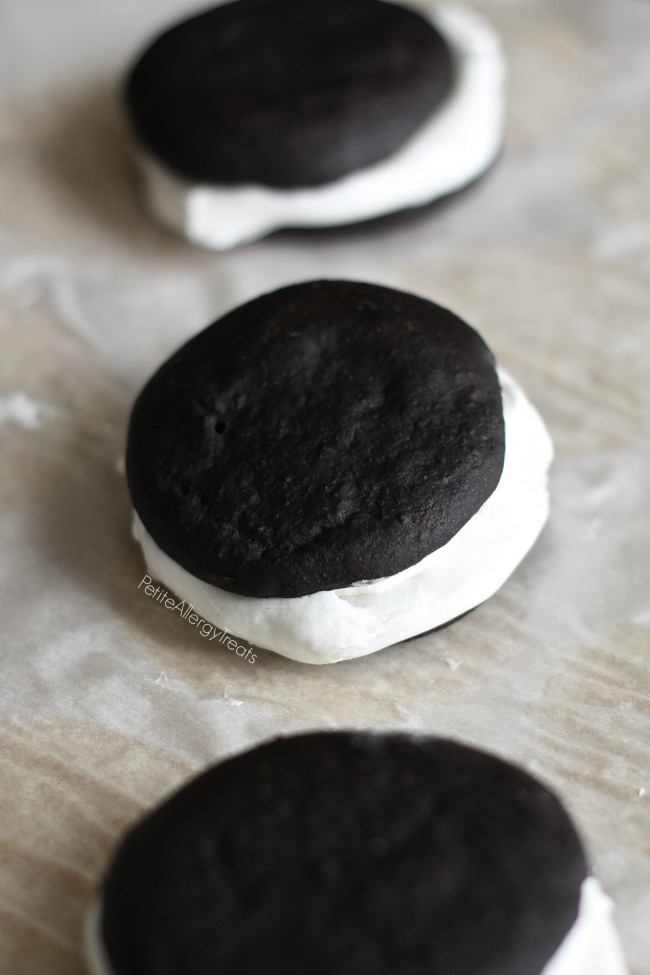 Gluten Free Whoopie Pies- egg free dairy free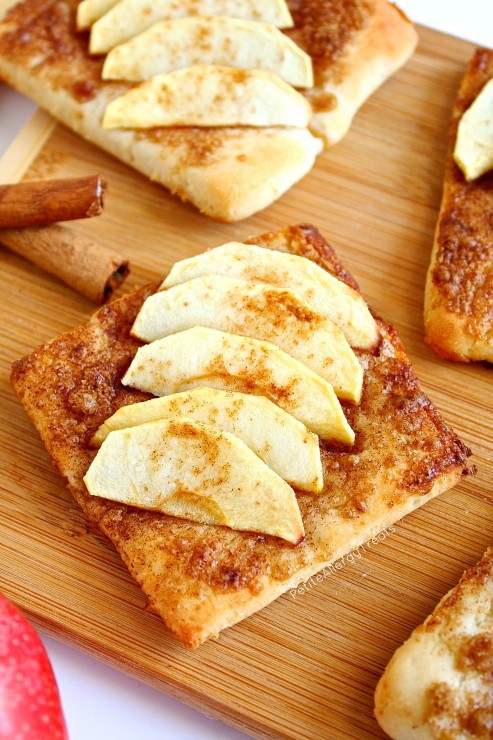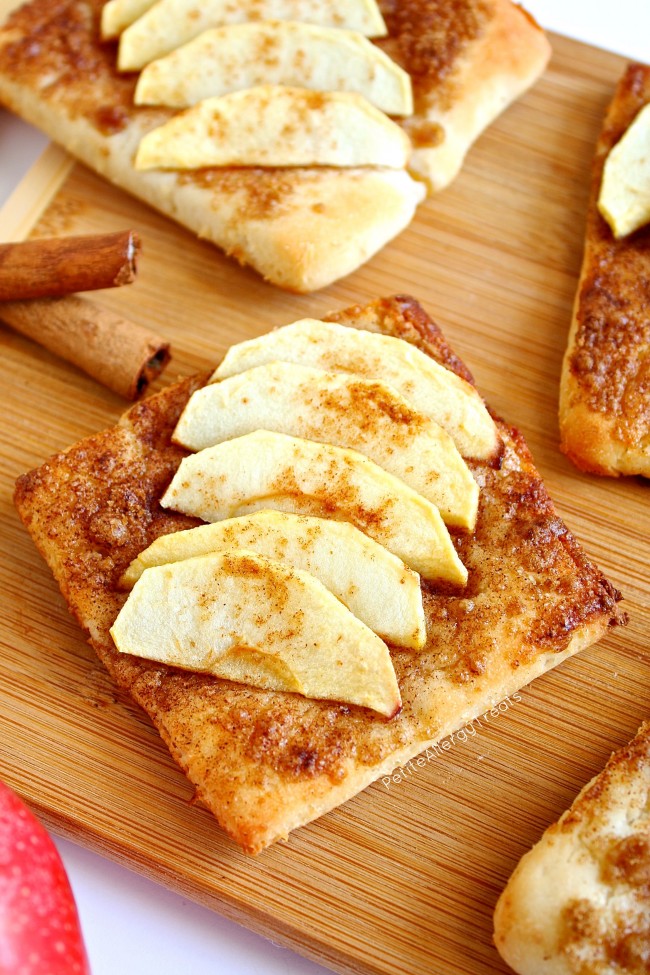 Gluten Free Apple Pie Danish Tarts- vegan dairy free