Easy no bake Coconut Orange Macaroons are an quick healthier cookie perfect for entertaining.  Created with real orange zest, carrots for extra color and just a touch of coconut oil.  The bright orange color can be enjoy as a regular coconut macaroon or shape into orange pumpkins for Halloween.  No matter how you eat them, these food allergy friendly treats are gluten free, dairy free, egg free and peanut free.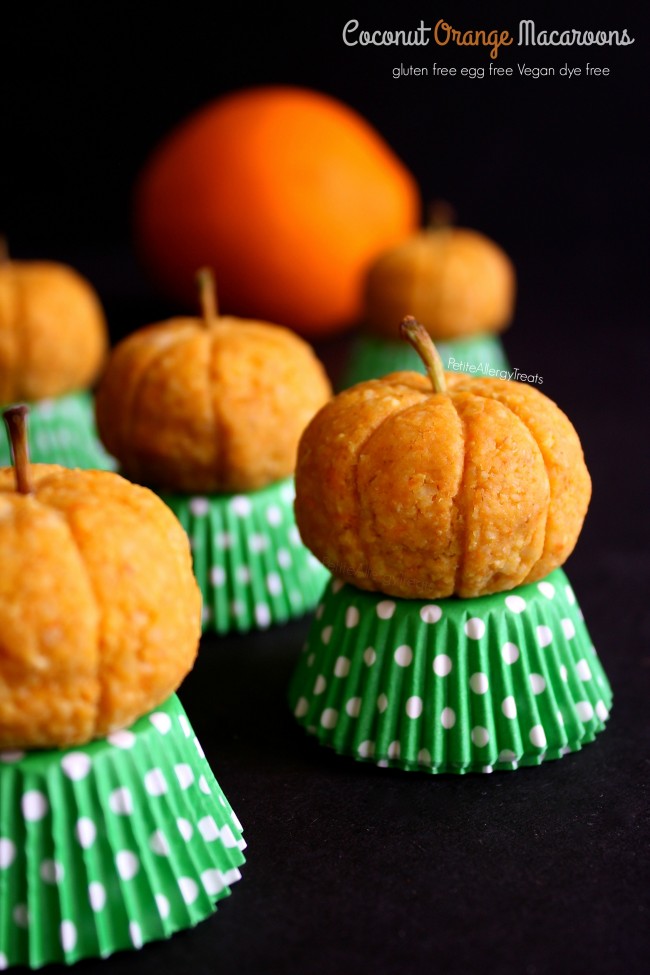 There are somethings in food allergy management that seem to come easily while others don't.  Whether it's navigating the grocery store for the first time after a diagnosis or attempting your first allergy free baking experiment, some things are extremely foreign and others just fall into place in with everyday life.
Reading labels on foods quickly becomes routine. Just like substituting wheat based pastas with a gluten free pasta.  Friends and family revel in how difficult it must be and ask me 1, 897, 357 questions about what is a food allergy.  Explaining food allergies also becomes a routine.   To adults that is.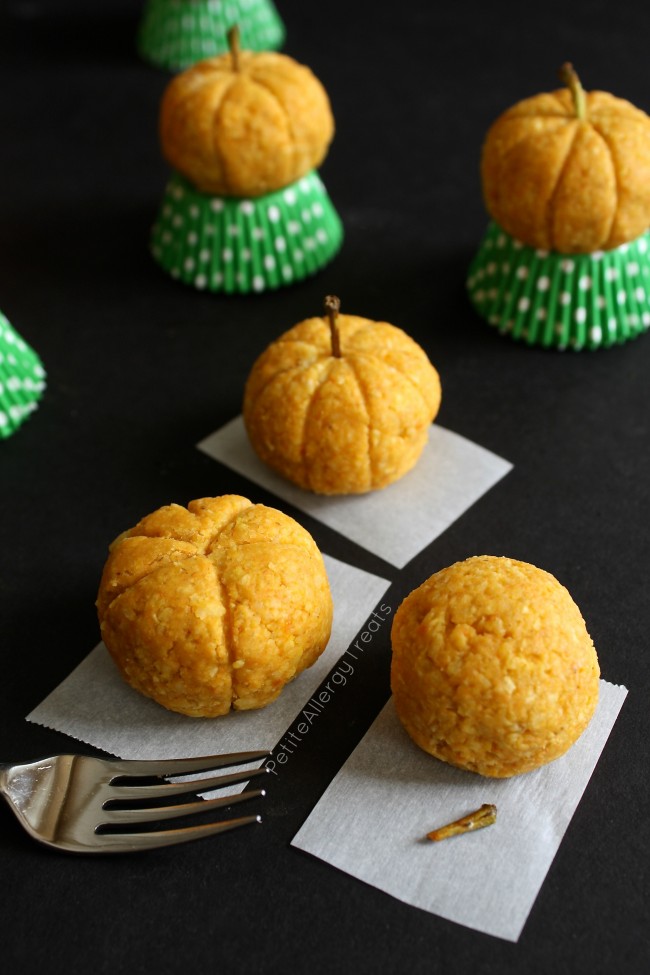 Explaining food allergies to children can take a bit more effort.  There are so many ways… Do you take the scientific approach stating it's the protein found in the food that the body mistakes for a foreign invader?  Or how about demonstrating an Epi-pen or Auvi-Q injector?
Umm, NO.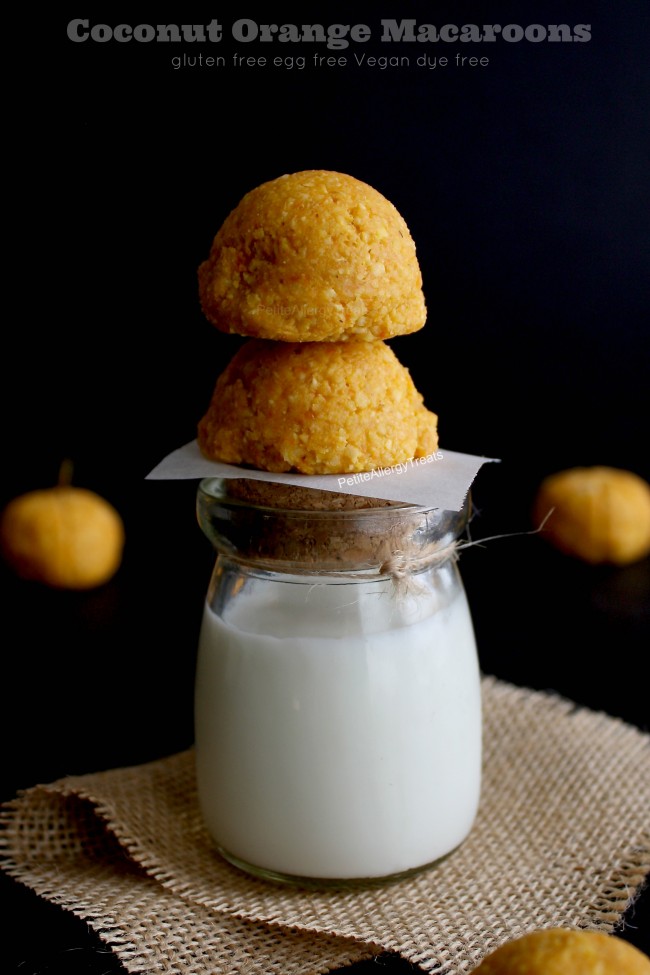 Those approaches don't work well with children (especially really young ones). What does work, is telling them about food allergies through the eyes of friend or character in a book.
My friend over at Mother Nova has created one of the coolest new food allergy books: HumFree the Bee Has A Food Allergy by author Alison Grace Johansen and illustrated by Brian Talbott.  This cute little story represents much of how all children feel when faced with a food allergy.
Alison writes about cute baby bee, Humfree, who is sadden to find he's different from his friends.  Instead of being able to participate with regular activities around pollen (food) he becomes itchy, sick and sneezes a lot.  He doesn't know what to do… after all, he cannot eat the same things as his friends. From despair to hope, HumFree the Bee tells a truthful story of how to recognize and manage a food allergy.
HumFree the Bee holds special place in the food allergy community for a number of reasons.  This book delivers a fun and educational story in the form of rhyming.  All children with a food allergy are considered different.  This book is a wonderful reminder that many other children have food allergies and they are not alone.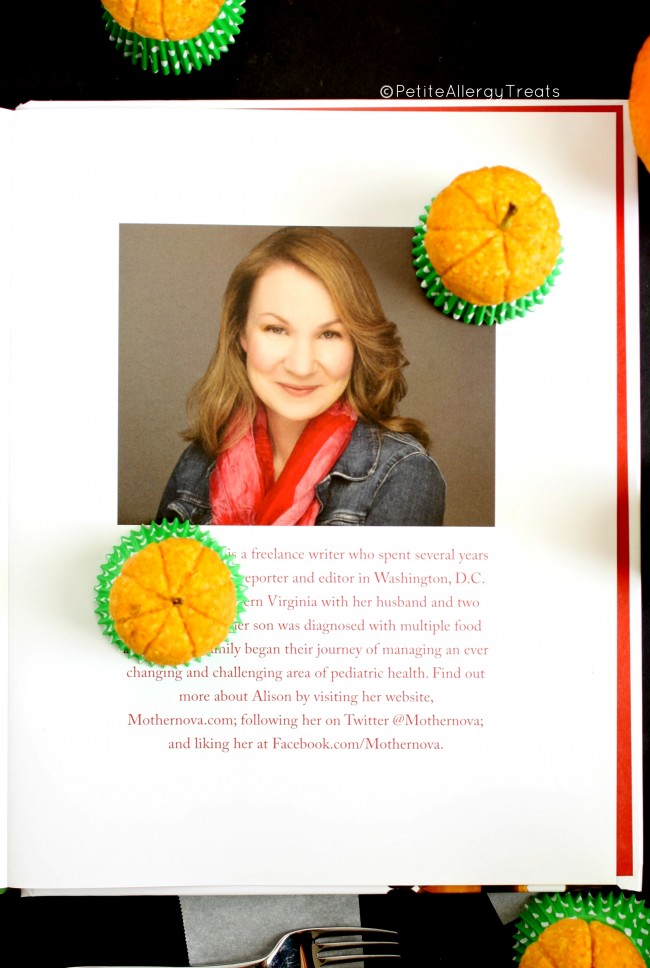 What really makes this book stand out is the wonderful question and answer session provided in the back of the book.  This section opens up dialogue for any and all who read the story.  The important points to take away from this section is not only to be mindful of food allergies safety wise, but to be compassionate.  Always try to include a child with food allergies. While I never expect another parent to go out of their way and include my son, it means the absolute world to me when they try to include him with a special treat to celebrate.
Speaking of celebrating.  I made these delicious coconut orange macaroons to celebrate this book with HumFree.  In the book we find out what colors of flowers are safe to land on, orange being included.  I thought a naturally colored orange coconut macaroon cookie shaped like a pumpkin would be just the thing.  You can choose to make them as pumpkins for a classroom treat or simply enjoy as a regular coconut orange macaroon.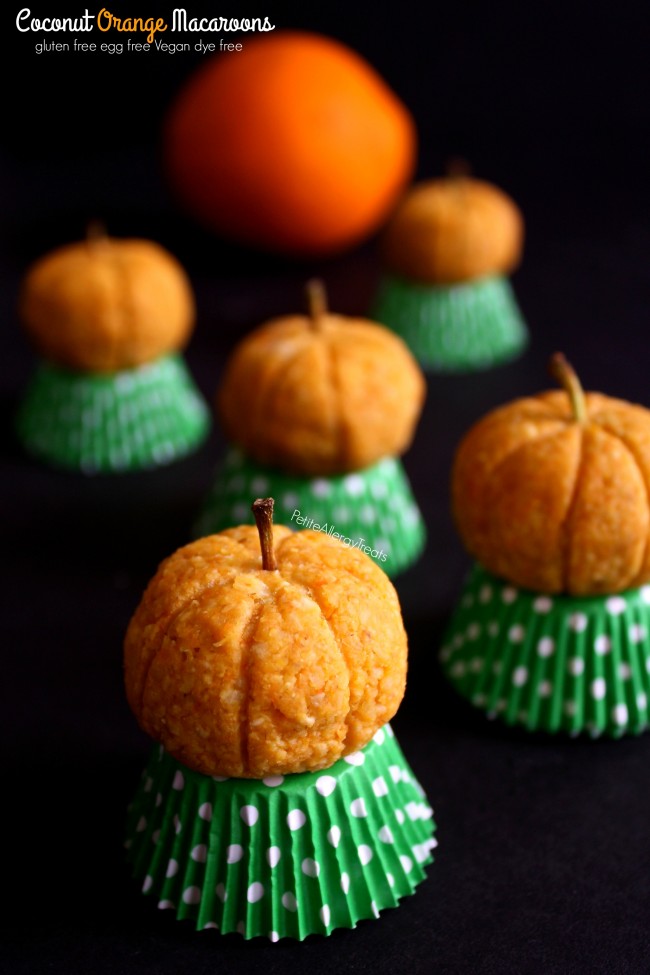 Please vist MotherNova read more from Alision who previously worked as journalist in Washington DC.  Her site offers information about parenting, food allergies and so much more.  Read what others have to say about HumFree.
Orders for HumFree The Bee can be placed here or through Amazon.  You can also order through Mascot Books here.

Coconut Orange Macaroons
Author:
Laura @ Petite Allergy Treats
Ingredients
1 cup packed sweetened shredded coconut
½ cup gluten free oat flour
¼ cup cooked carrots
¼ cup fresh orange juice
2 Tbsp orange zest
2 Tbsp coconut oil (melted)
pinch of salt
12 washed apple stems
Instructions
Combine all ingredients (except apple stems) into a high power blender or food processor.
Blend until combined with a few chunks of coconut remaining, about 5 minutes. Chill in refrigerator 15 minutes to firm up.
Use a cookie scoop form balls.
Optional: Use a fork to add lines to look like pumpkin. Insert an apple stem on top.
Notes
Enjoy these as pumpkin shape or simply as a regular macaroon. These freeze extremely well. Feel free to add chocolate to the base for an extra decadent dessert treat.
Disclosure: I was sent a copy of this book at no cost to me but was not further compensated for this review.  I truly enjoyed this book and know it will help those within the food allergy community.
Some other things you may like: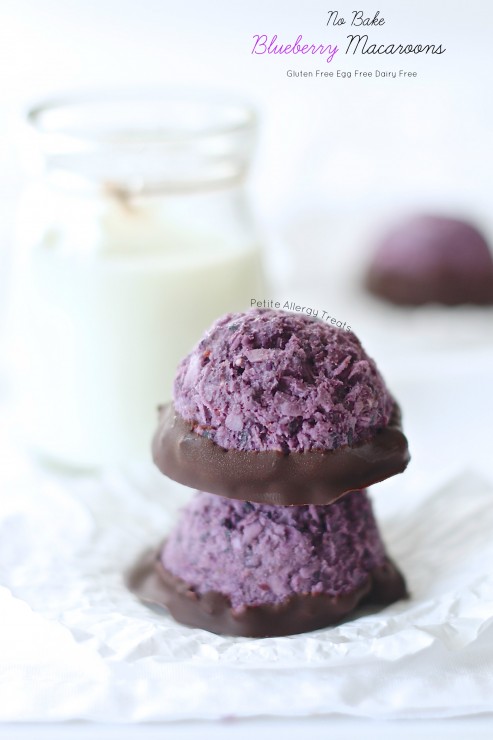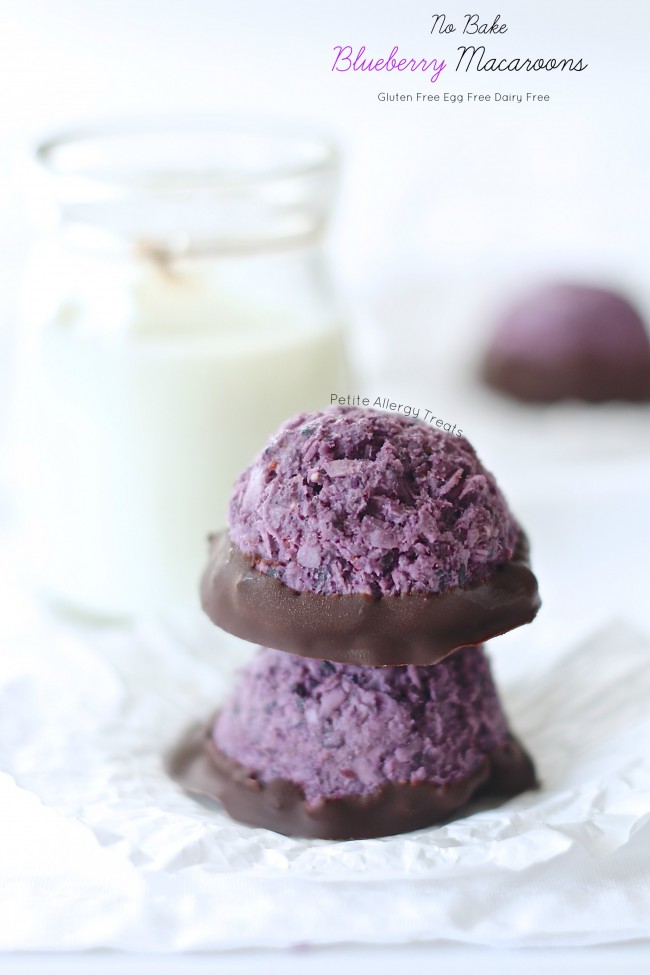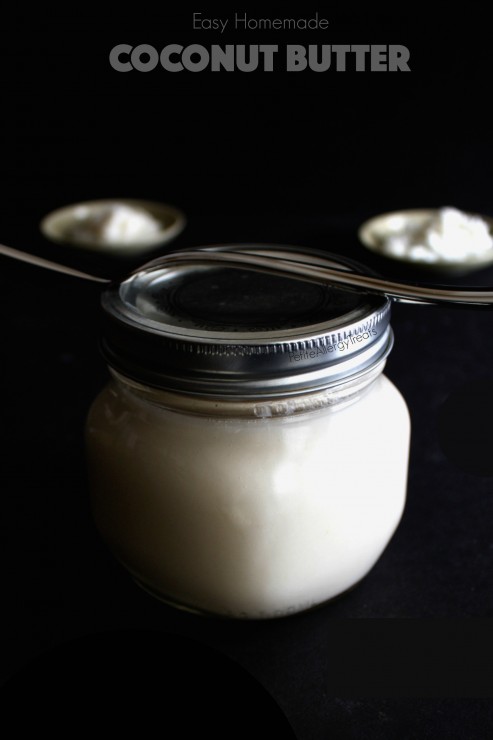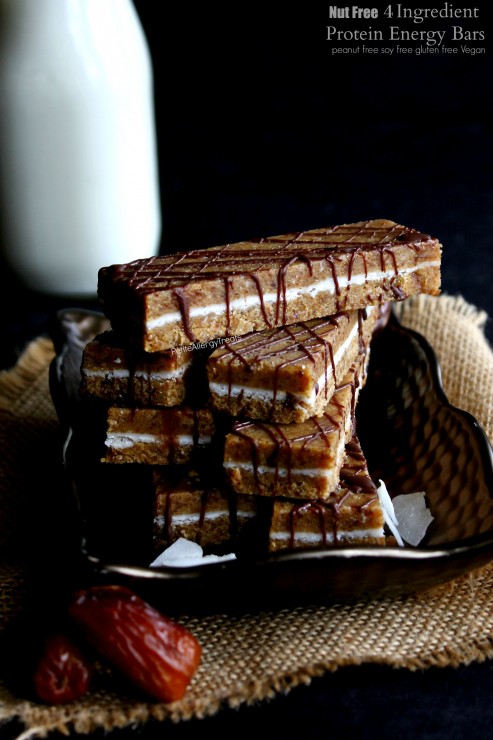 Nut Free Protein Energy Bars- gluten free Vegan