Delicious Blueberry Macaroons (egg free Vegan dairy free).  Not be confused with a traditional French Macaroon or Macaron.  Both so similar in names but completely different things.  These blueberry macaroons are a no bake raw egg free vegan cookie just about anyone would enjoy.  An added bonus is the vibrant dye-free color from the blueberries.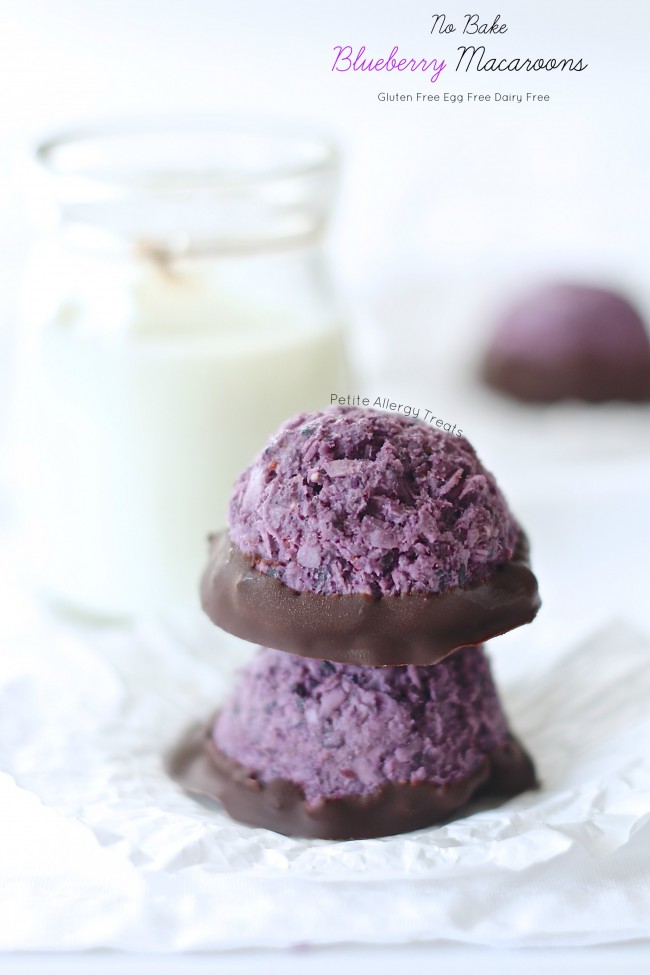 There isn't a pot of coffee large enough at the moment…  Ever have days where you are completely drained of energy no matter how much you sleep or the countless cups of coffee you drink?  Yeah.  It's like that.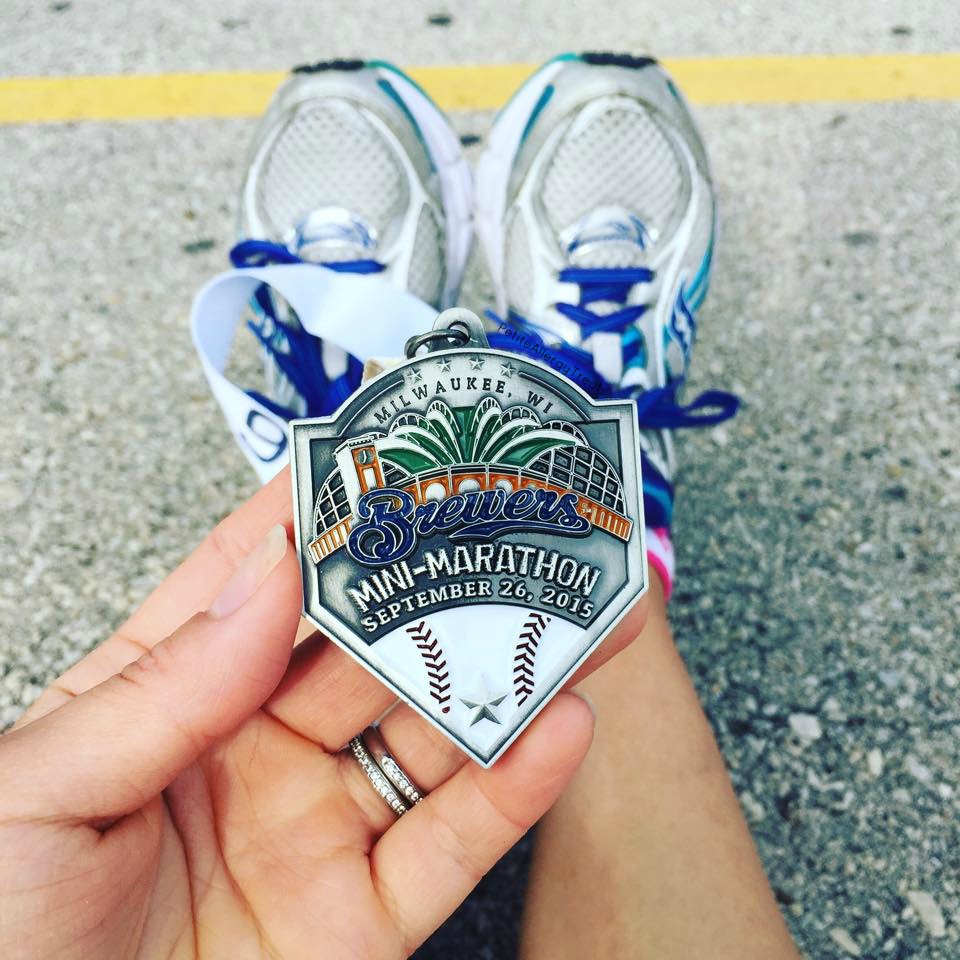 Not a huge deal, but I ran my second half marathon last Saturday… Yes, it's almost been 5 days.  But I'm dragging.  Those super long runs are simply difficult to recover from.  I feel fine aside from the ginormous blisters I received on the run.  (I am super proud I improved my time by almost 10 minutes) Just super slow and sluggish now…cause I'm also sick.  Thanks to Mr. Naughty touching everything at Miller Park while waiting for me to finish.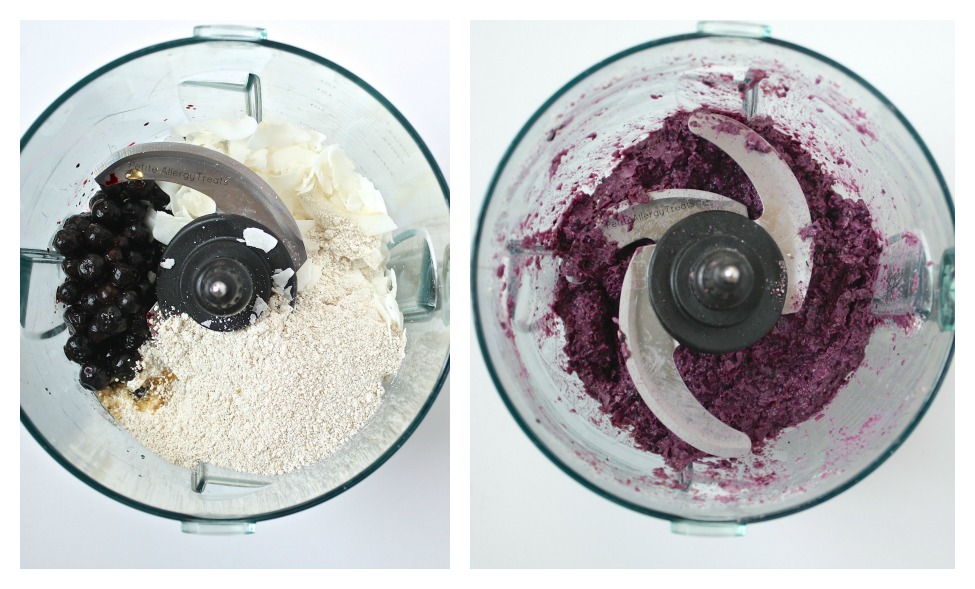 The best thing to help be recover from a cold, are blueberries.
For extra healthier forms of sugar as energy I turn to blueberries.  They are the super food of all foods.  It has taste, color, antioxidants and freezes really well.  Blueberries seem to be the answer for just about anything in my book.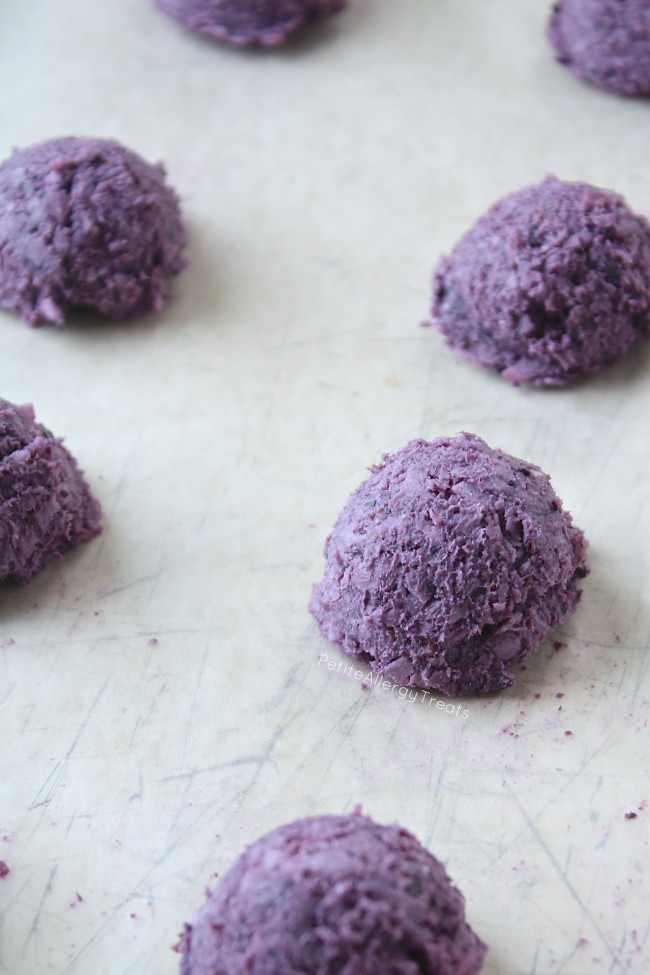 So here's mix between a cookie, candy bar and energy bar.  It has that thick dense macaroon texture you'd expect but these little gems don't require any baking (or extra effort) to create.  As usual, I created an egg free version that just happens to also be raw (no bake)  I'm thinking this could be the next big thing for Christmas cookies, cause you know we'll all be running around like chickens with our heads cut off with the busy season.
Anyways…
Simply throw all the ingredients together in a food processor and BAM.  Done. So easy.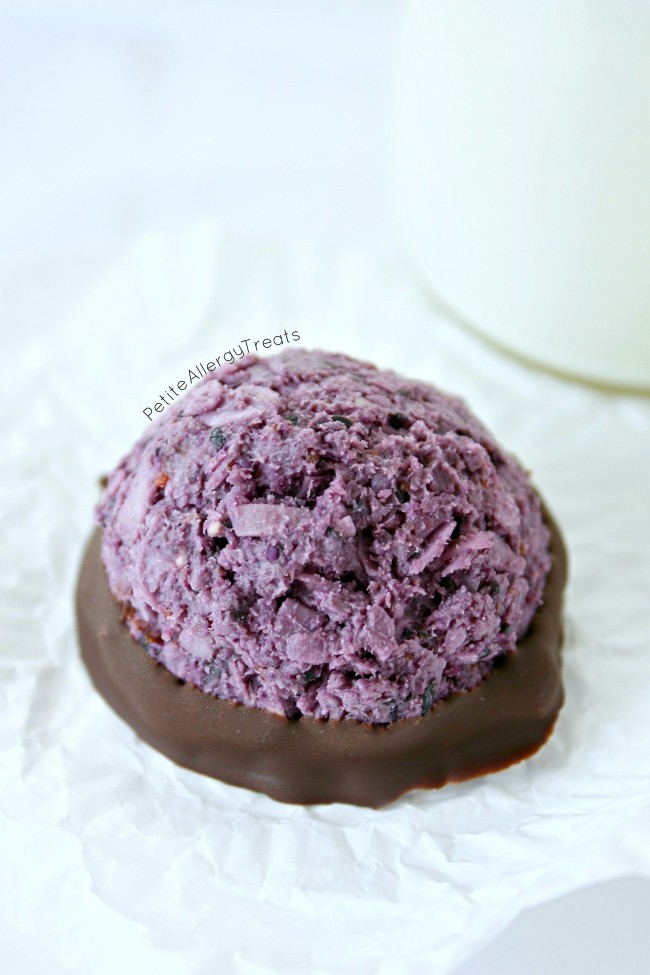 The chocolate coating isn't necessary either (but totally worth it).  I made them pretty just for you guys.  Don't cha feel special?
Freeze the excess or eat the entire pan in one sitting.  Ok, don't eat the entire pan. Or you really could just eat them all.  I won't judge.  Been there. 😀
Hope you enjoy these!

Blueberry Macaroons (Gluten Free Egg Free Dairy Free Vegan)
Author:
Laura @ Petite Allergy Treats
Ingredients
1 cup packed unsweetened shredded coconut (I used large flakes)
½ cup gluten free oat flour
¾ cup frozen blueberries (thawed)
1-2Tbsp maple syrup
2 Tbsp coconut oil (melted)
pinch of salt
Topping (optional)
1 cup allergy dark chocolate chips (I use enjoy life)
Instructions
Combine all ingredients into a high power blender or food processor.
Blend until combined with a few chunks of coconut remaining, about 3 minutes. Chill in refrigerator 15 minutes to firm up.
Use a cookie scoop form balls. Place in freezer if coating in chocolate.
Heat chocolate in microwave until just melted. Dip macaroons and place on parchment paper lined baking sheet to dry.
Notes
The amount of maple syrup depends on if you choose to dip in chocolate. I thought 1 tbsp of maple syrup was great with the chocolate coating. The coconut oil should be melted in advance to help breakdown the coconut flakes.
Some other things you may like: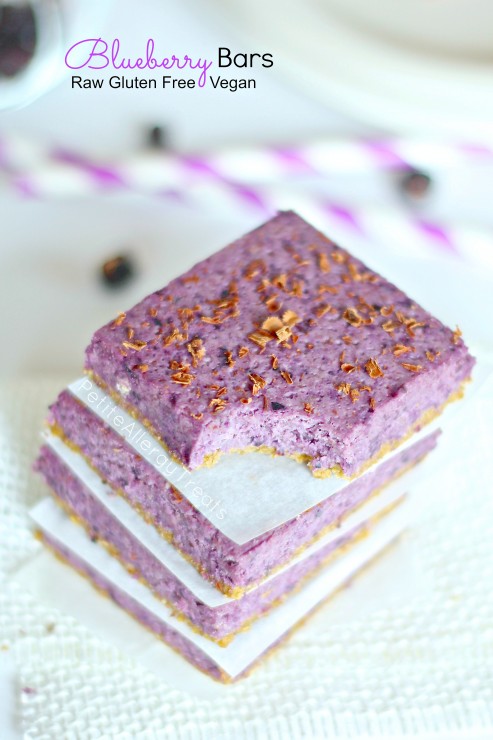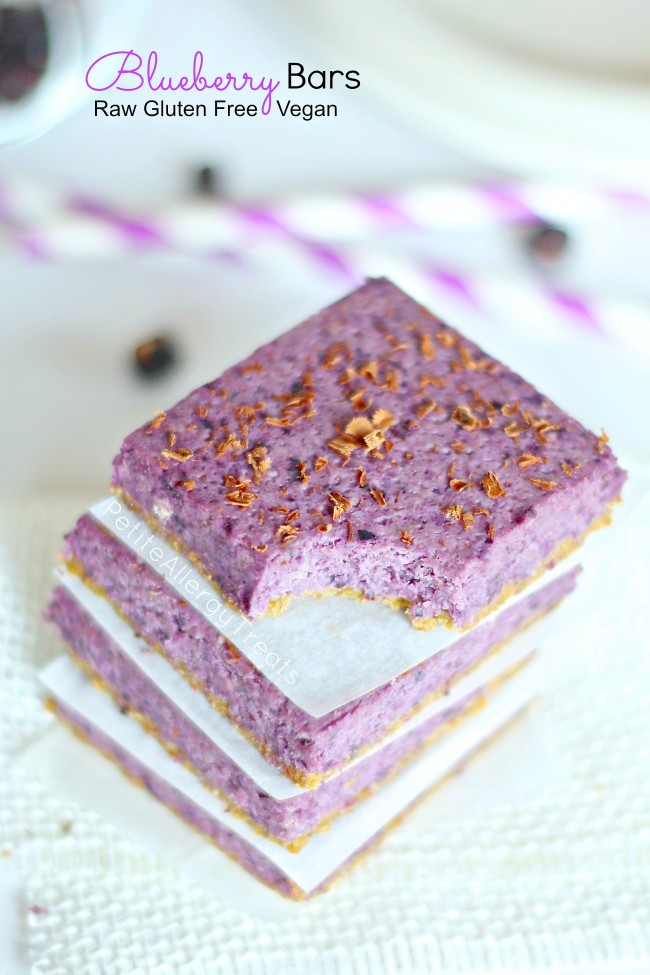 Blueberry Bars- gluten free raw vegan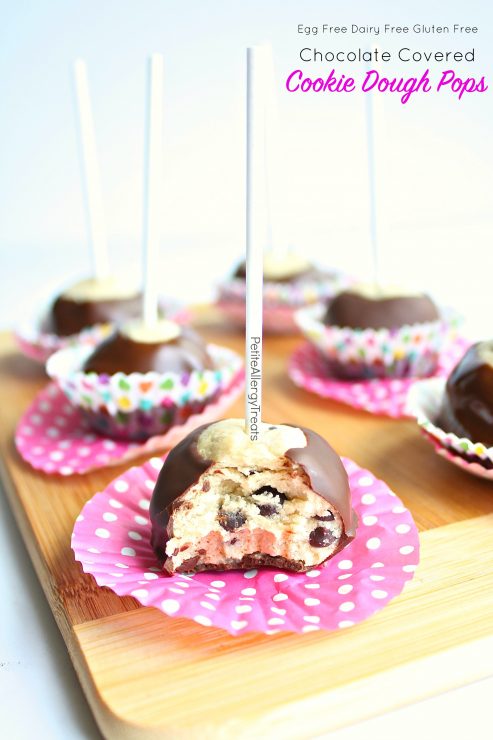 Gluten Free Cookie Dough Pops (Vegan)-egg free dairy free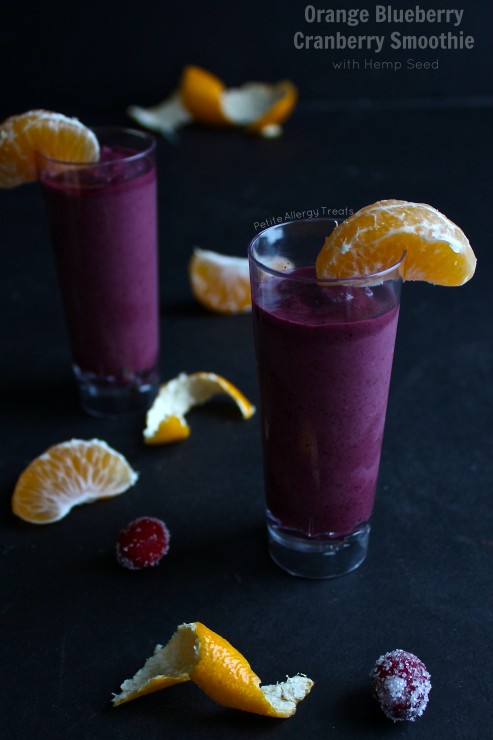 Orange Blueberry Cranberry Smoothie with Hemp Seeds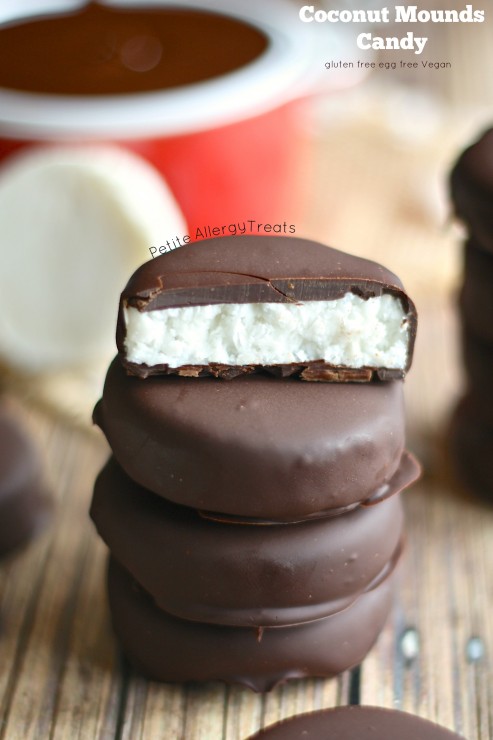 Coconut Mounds Candy- gluten free vegan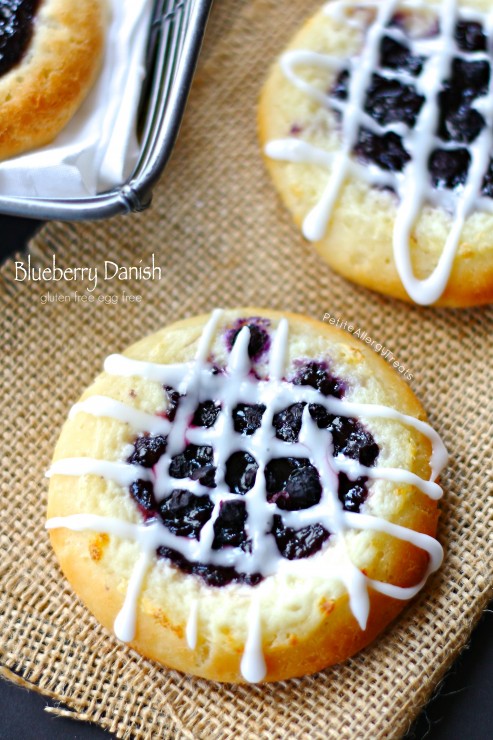 Blueberry Danishes- gluten free vegan dough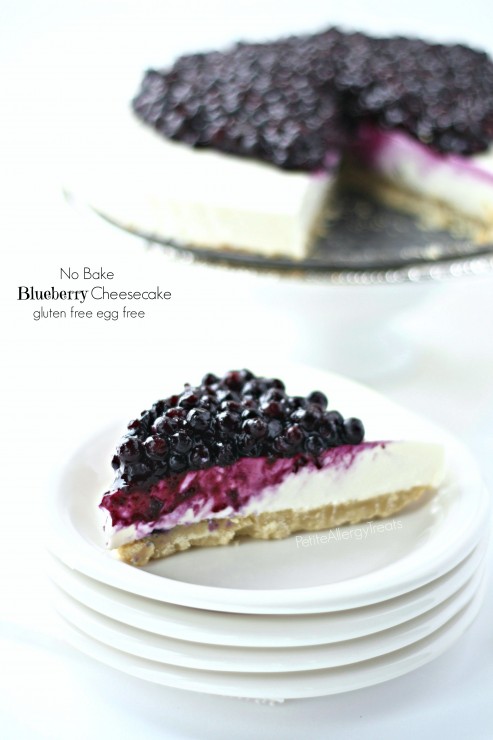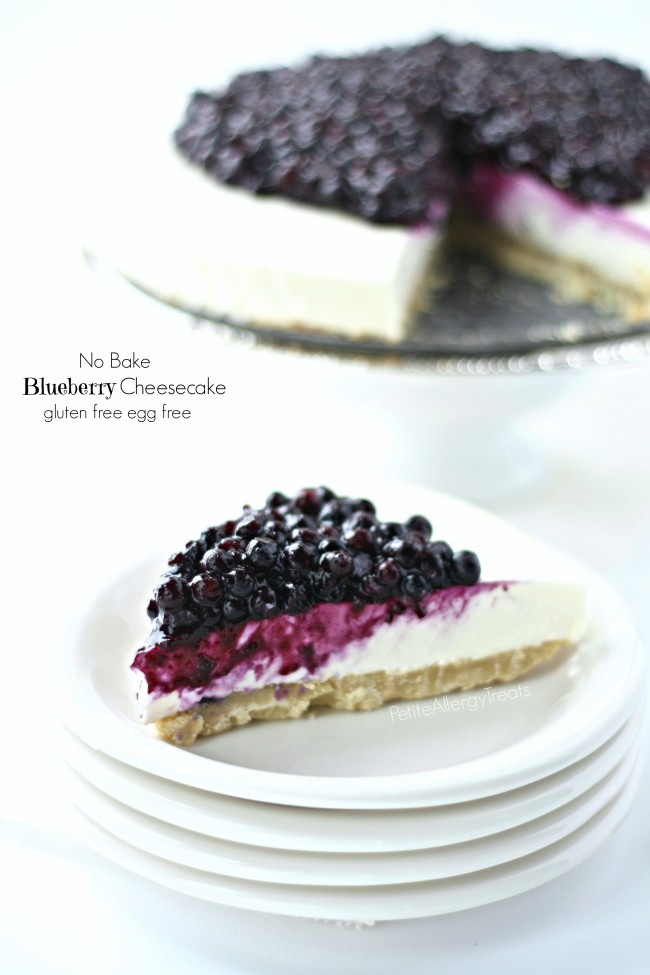 Blueberry Cheesecake- egg free gluten free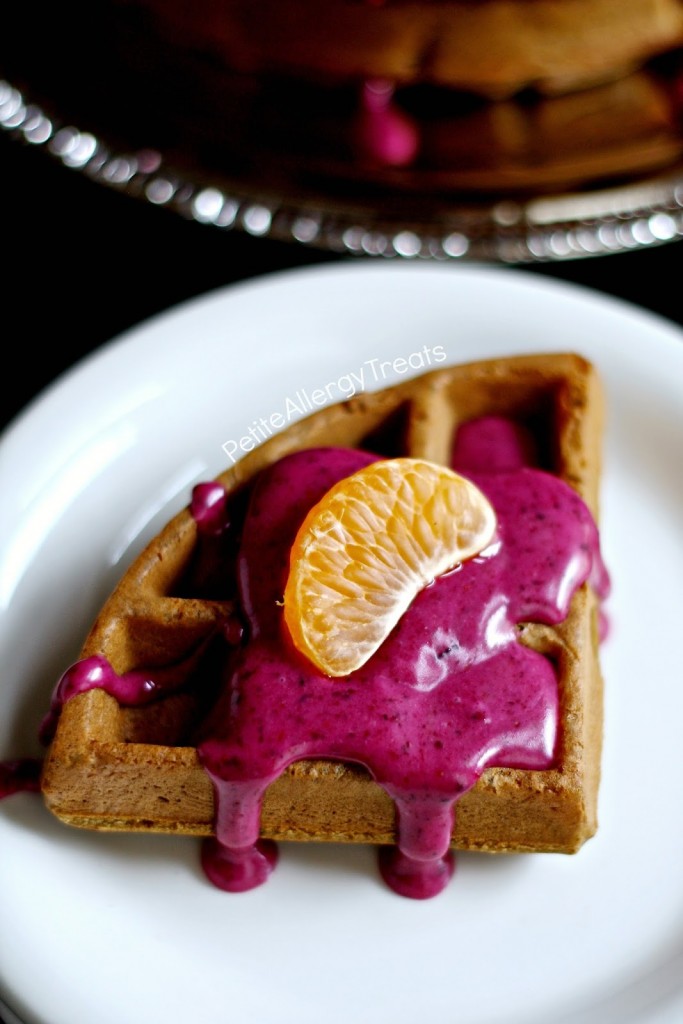 Orange Blueberry Teff Waffles- gluten free, vegan, egg free