Raw edible cookie dough has so many possibilities… These egg less Gluten Free Cookie Dough Pops (vegan) are the bomb (a cookie dough bomb on a stick really)!  You'd never know these were egg free, dairy free and safe to eat raw.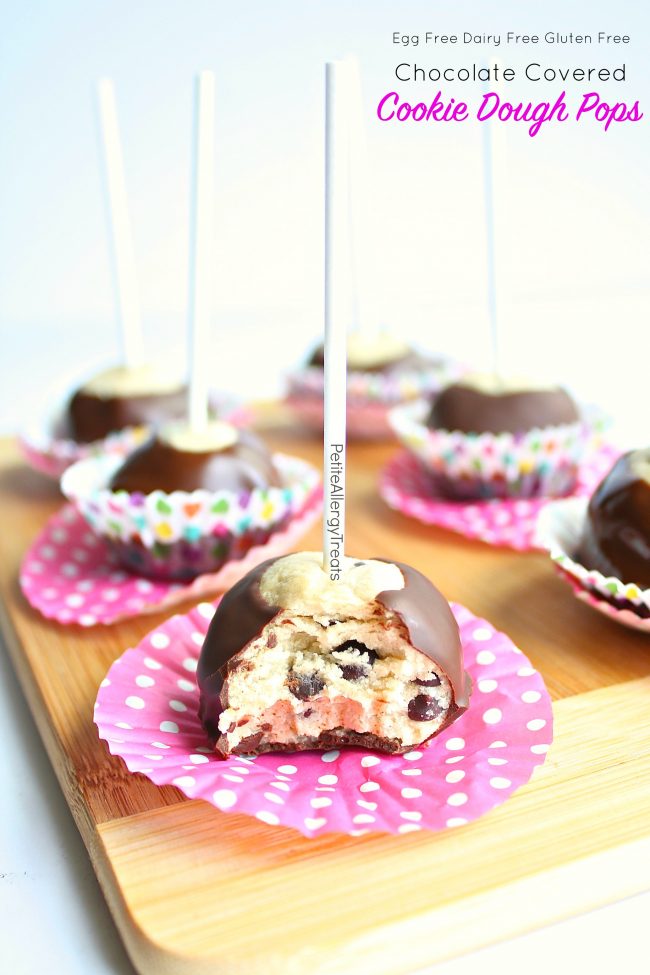 Heeey, there.  Gosh I missed you guys.  There has been so, So, SO much going on lately.  Good things.  Life memory things.
Before we talk about all things gluten free cookie dough pops, (you know we love raw egg free cookie dough remember the Brownie Cookie Dough Cake and the Chocolate Covered Cookie Dough Bites), let's recount the crazy life changing schedule from just 1 week…
First off was preparing for my son's 8th birthday. Yay!  And of course nay, since like many food allergy mom's its our job to be a chef and professional baker for that special birthday cake.  This year's theme: Harry Potter.  Such a fun and creative world.  Not to mention very difficult to recreate in gluten free-egg free-nut free-dairy free-soy free form.  I worked days in advance on the cake base since…
My parents (really my in-laws) came to visit for the birthday celebration.  They arrived on Sunday.
I love them so much they're my parents and I call them Mom and Dad.  In the midst of all the cake/birthday celebration, we needed to prepare the house for their visit.  The problem was my son also had his preparation for first communion retreat.  It was ALL day Saturday before they arrived.  Once my parents arrived, it was time to slow down and spend quality time with them.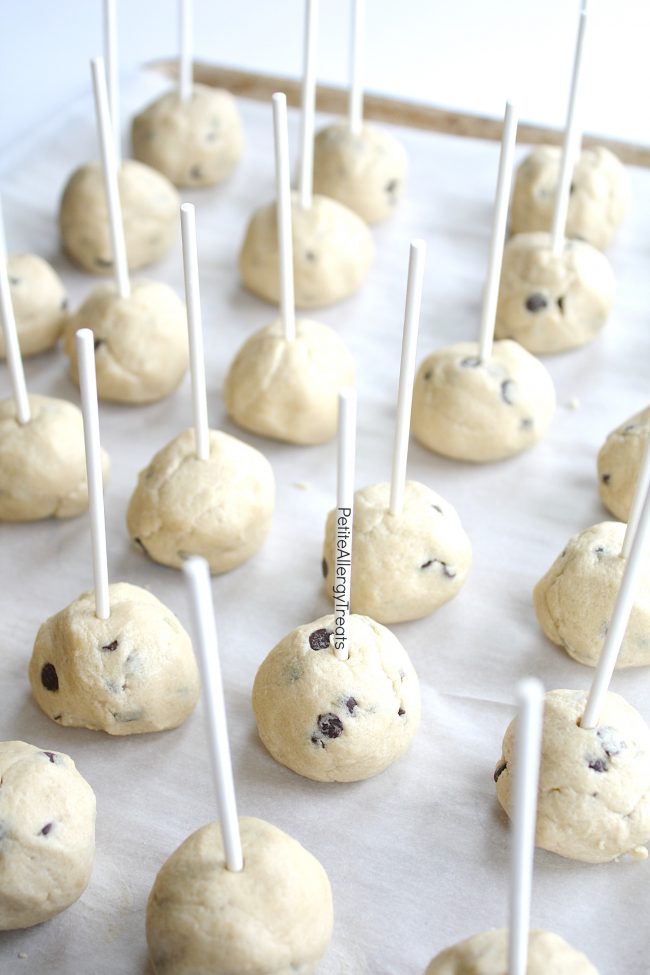 But not just yet.  Sunday evening I found myself making the dough for these gluten free vegan cookie dough pops.  I didn't have time to dip them in chocolate since I was also up to my elbows designing the Harry Potter cake.  I could easily finish the cookie dough pops Monday, right? Yep.  But time was tight.
In the morning I quickly dipped (and photographed) these treats since they were going to be his school treats for Tuesday.  Then off to donate 16 inches of my hair…. My son's school holds an assembly to cut and inspire other donors for the non-profit organization of Children With Hairloss.   I'll have to share a photo soon. Maybe even blog post since this organization is for children and never charges any of the families unlike Locks for Love.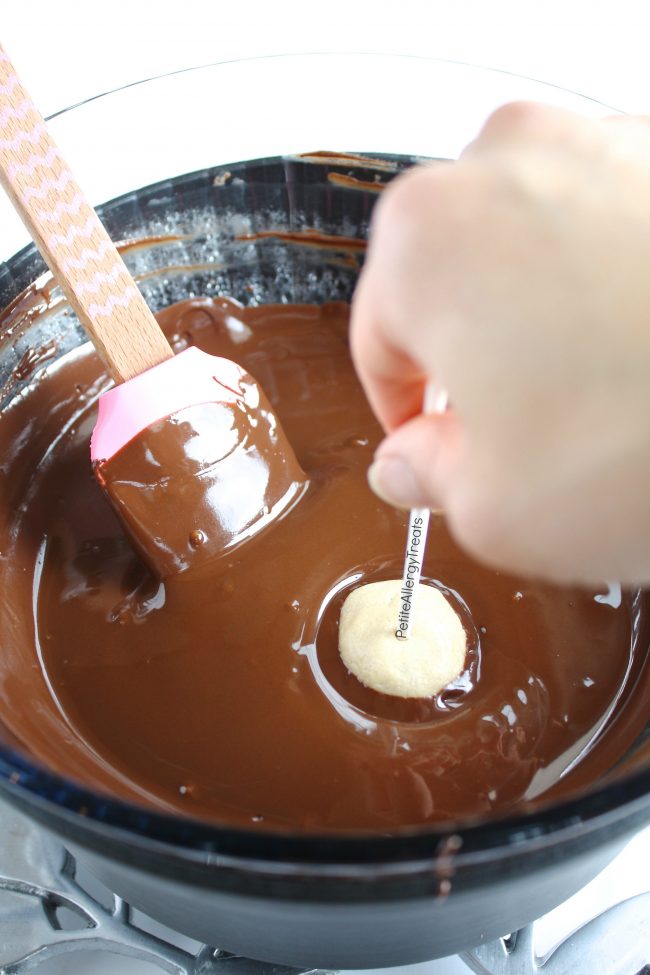 Once the assembly was done, on to the Book of Monster cake!  Once of the most detailed food allergy friendly cakes I've ever created.  It has hair, 4 eyes, a tongue and like the title looks similar to a book.  You gotta see it appreciate the full effort and state of exhaustion I was in.  Which by the way, has yet to be posted soon…  Tuesday we celebrated his birthday with lots of gifts and his favorite cake to date.
Next up was his school Spring Concert.  Keep in mind, this was only Wednesday.
In the midst of this very loaded week, one of my best friends had her baby!  Naturally I had to go shopping to find a gift and visit…
Then it was the weekend.  Not time to rest but get ready for the real First Communion.  Months of preparation and finally, my son's ceremony was on Saturday evening.  It was late when the mass ended so we decided to celebrate Sunday.  We went to a nice Sunday brunch (and of course we asked permission in advance to bring food for Mr. Naughty).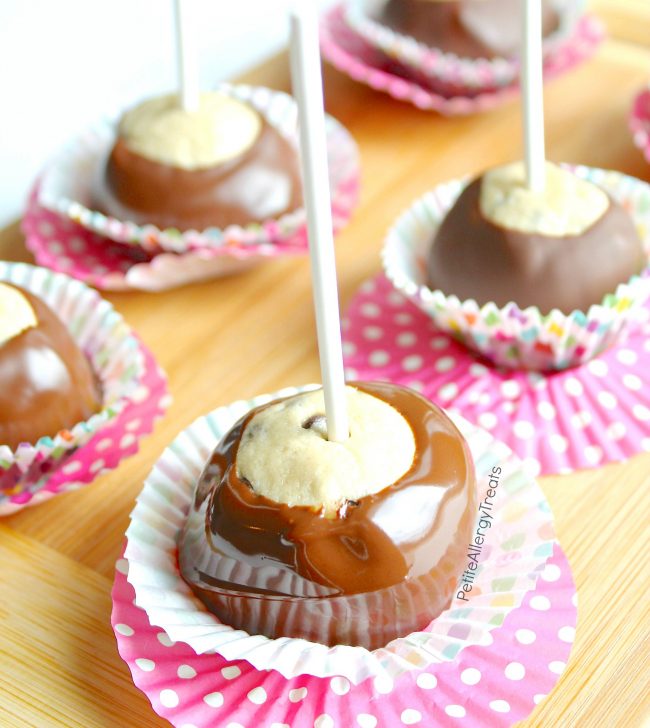 And then, it was time for my parents to go home.  It's always sad to seem them leave. 🙁
Needless to say, I've been just a tad busy lately.  The end of the school rush has started too with Memorial day just around the corner.  Which, these gluten free cookie dough pops would be a hit.  No refrigeration needed.  Just mix the gluten free cookie dough like regular cookies, scoop into balls and dip in chocolate. Easy no bake allergy friendly desserts are greaaat this time of year!
Enjoy!

Follow me for the latest news!
Some other things you may like: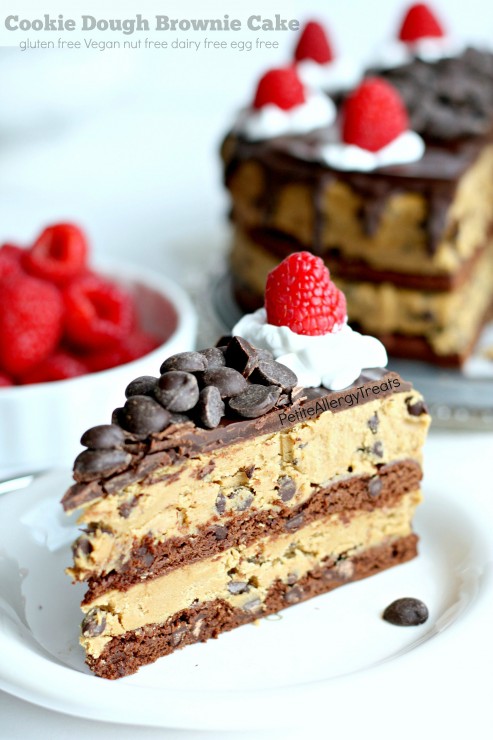 Gluten Free Cookie Dough Brownie Cake (Vegan)– dairy free egg free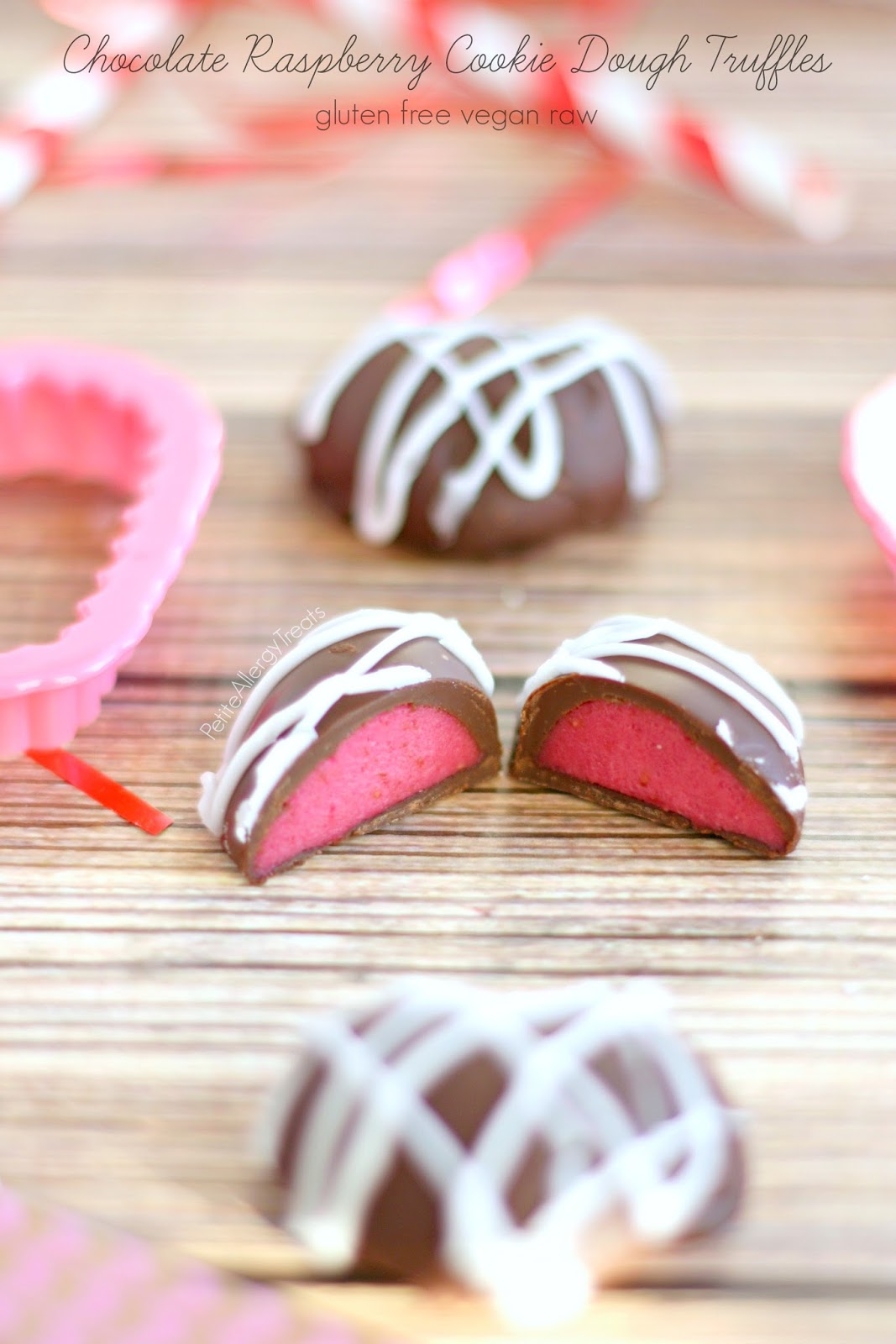 Chocolate Raspberry Cookie Dough Truffles- gluten free egg free Vegan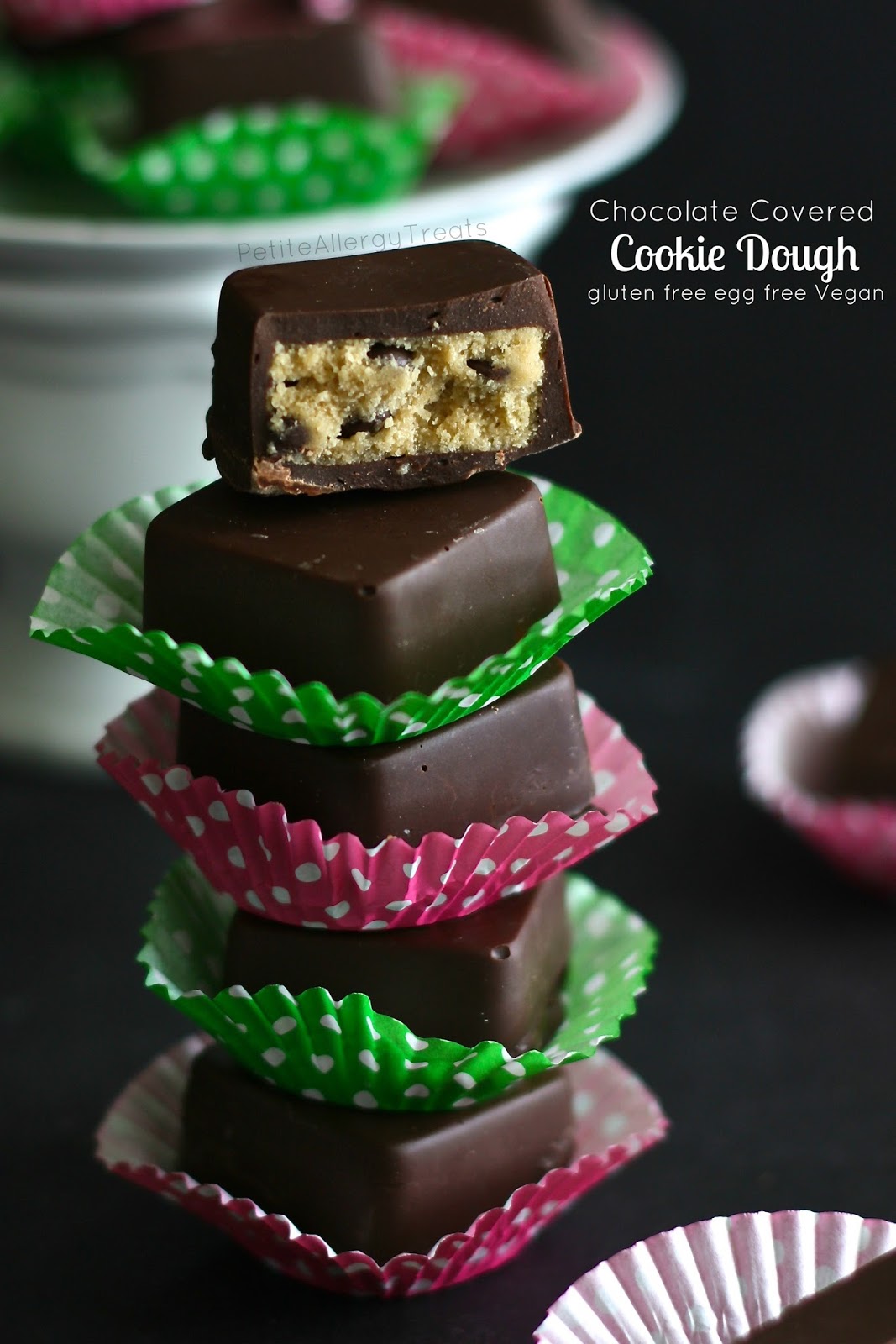 Chocolate Covered Cookie Dough (gluten free egg free Vegan)