Get excited for these easy Gluten Free Chocolate Whoopie Pies with Marshmallow filling.  These whoopie pies are so easy and egg free, dairy free and soy free.  If you use Vegan marshmallows you can even call them Vegan Whoopie Pies.  These are super allergy friendly too, being free of the top 8 food allergens.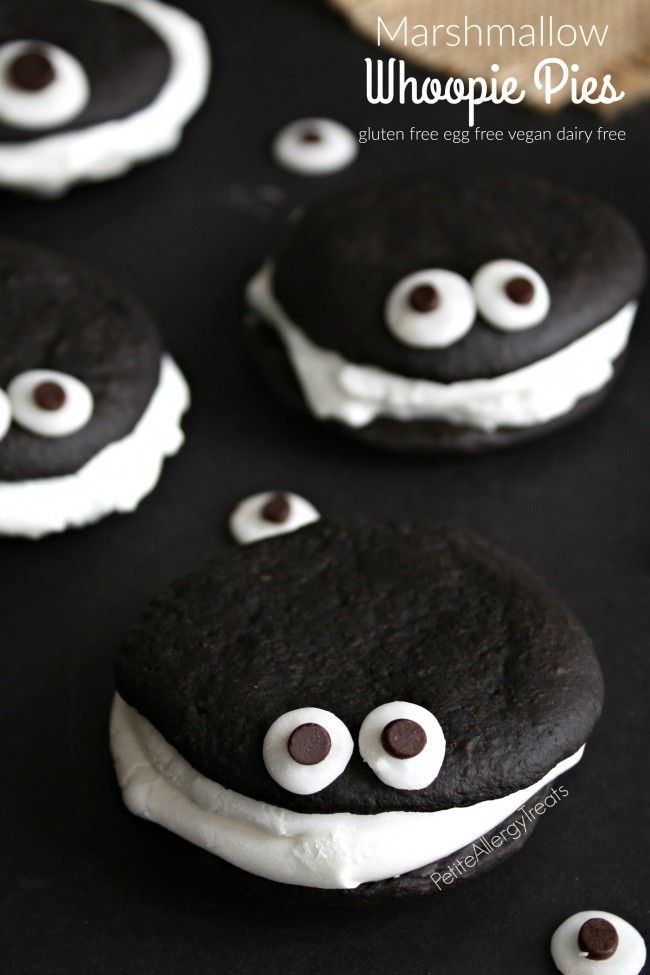 Good gracious!  October is half way over.  This is one of those months that just flew past with no signs of slowing down soon…
If you recall I'll be traveling away from my family for a wedding in Missouri.  While I'm brimming with excitement of my childhood friend getting married, I'm not gonna lie… all the prep work is a bit much.
It's not so much the packing or trying to organize where I need to be when and where.  It's the food prep.  Clearly I can't just leave and have my husband take the boys out to eat while I'm gone.  I could only wish this as unhealthy as it may be.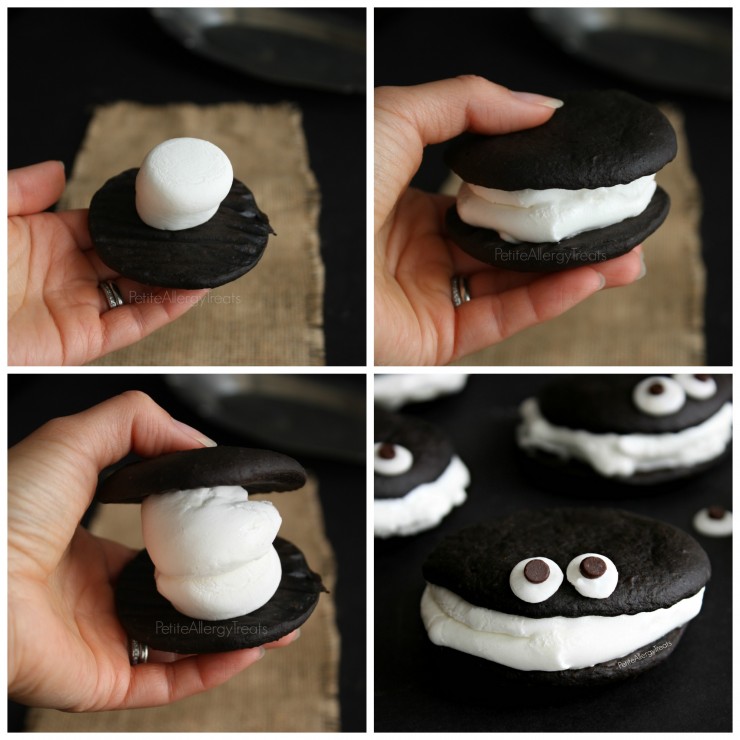 Instead, I'm busy stocking up the snacks like kettle corn, easy granola bars and gluten free wheat thin crackers.  My final big meal cooking will happen tomorrow along with emergency chocolate chip cookies for a special rewards for behaving  (Plus I'm pretty sure my husband would enjoy a cookie break once the kids are in bed)
This is the first time I have ever left my kids.  Can you tell I'm a little nervous?  It just seems like strange new territory to me.  I quit my job to be home with them for the past 8 years… I don't even remember what it's like to leave the house without packing food, or without asking a million questions related to food and all the possible scenarios that could happen in a social event around food.
It's weird.
It's uncharted.
And exciting.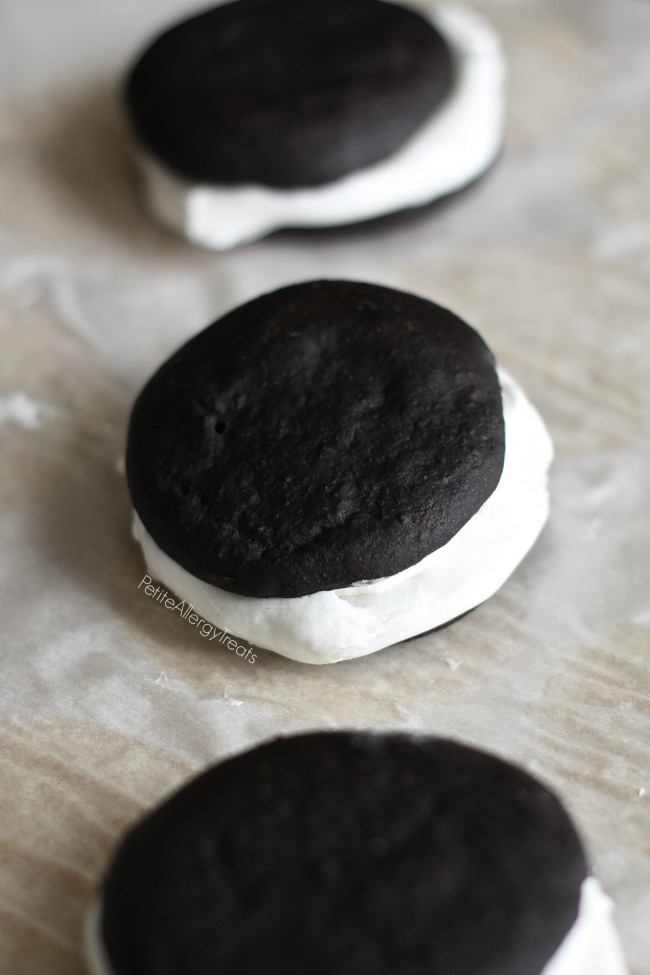 Another thing I'm excited about are the easy gluten free chocolate whoopie pies!  These don't even require a special pan.  Just drop the batter on a baking sheet and smooth into circle with the back of a spoon.  I chose oat flour this time to add some nutrition and sweetened with applesauce and maple syrup.  The texture is a bit denser that a traditional non-gluten free pie, but then again most gluten free version are always like this.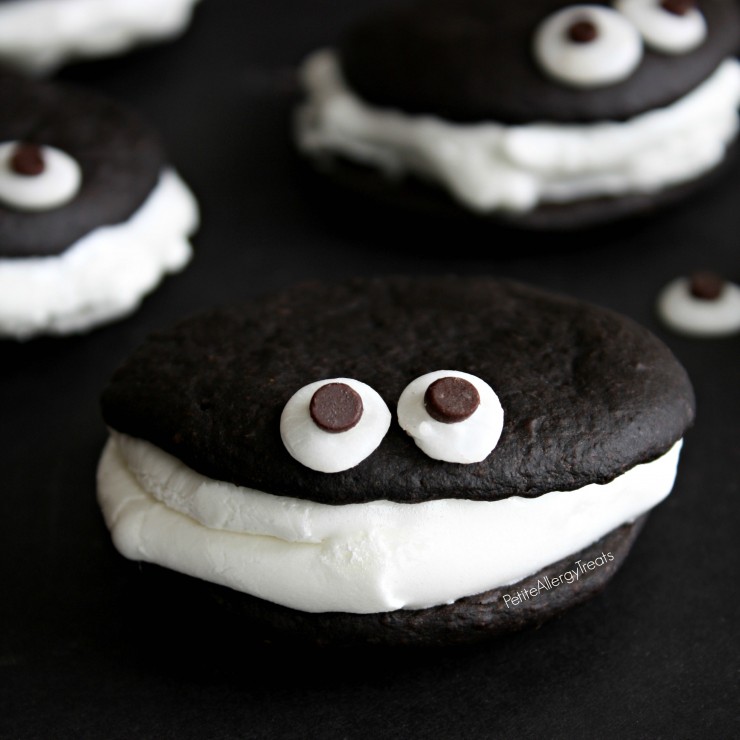 One special note I need to mention is how these need to be eaten almost as soon as they are created.  Oh, darn.  The marshmallow filling becomes all silly gooey if left around too long.  And transporting to school may not be the best idea due to the time of sitting and that stickiness. But make them at home with the kiddos 'cause they're cute and so ridiculously easy.  Just mix drop the batter, pop a marshmallow on top, smoosh and enjoy.

Gluten Free Chocolate Whoopie Pies with Marshmallow
Author:
Laura @ Petite Allergy Treats
Ingredients
Whoopie Pies
½ cup oat flour
1 cup milk of choice
¼ cup dutch processed cocoa
2 T oil
½ cup applesauce
¼ cup maple syrup
1 tsp baking powder
1 tsp guar gum
2 tsp vanilla
Filling
Instructions
Combine all ingredients and mix well.
Drop spoonfuls on a baking sheet lined with parchment paper. Use the back of a spoon to smooth out into even circle shapes.
Bake 9-11 at 375 degrees or until toothpick comes out clean in the center. Allow to cool on a wire rack.
Filling
Turn oven down to 350. Place whoopie pies upside down on a baking sheet with 1 marshmallow in the center of each cake.
Place in oven and turn the oven off. Allow marshmallows to sit for about 2-3 minutes or until just beginning to become soft and puffy.
Immediately remove from oven and sandwich together.
Notes
While lovely to look at and share, these do not freeze or keep well. Best to enjoy right after assembly. This treat is best used for helpers in the kitchen to be enjoyed immediately after baking. Even transporting can be tricky due to the sticky nature of marshmallows. You've been warned. 😉
Some other things you may like: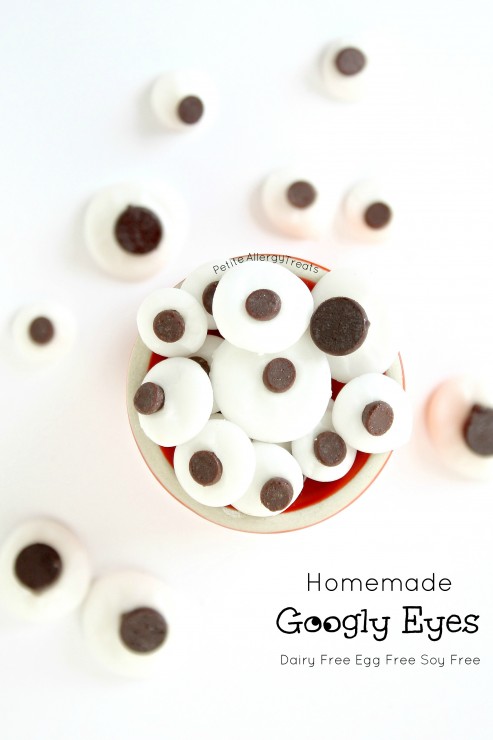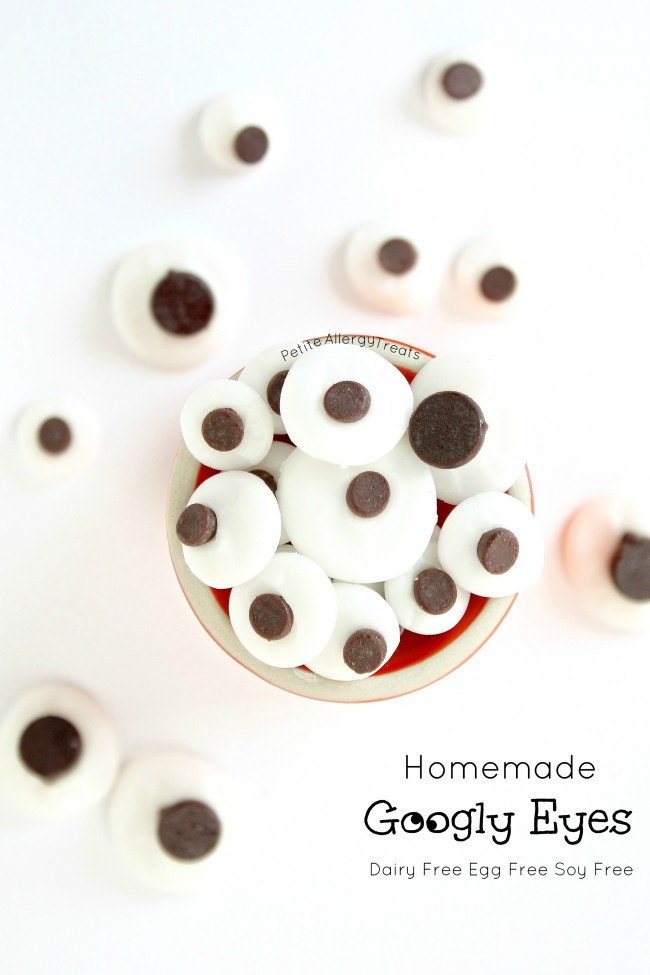 Homemade Googly Eyes- free of top 8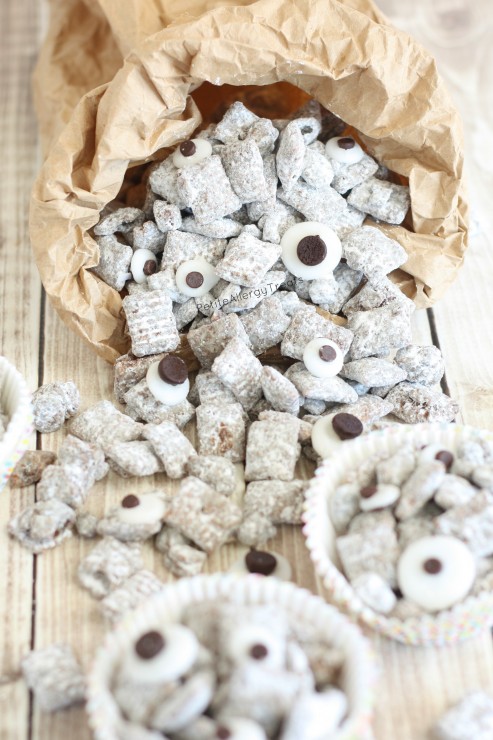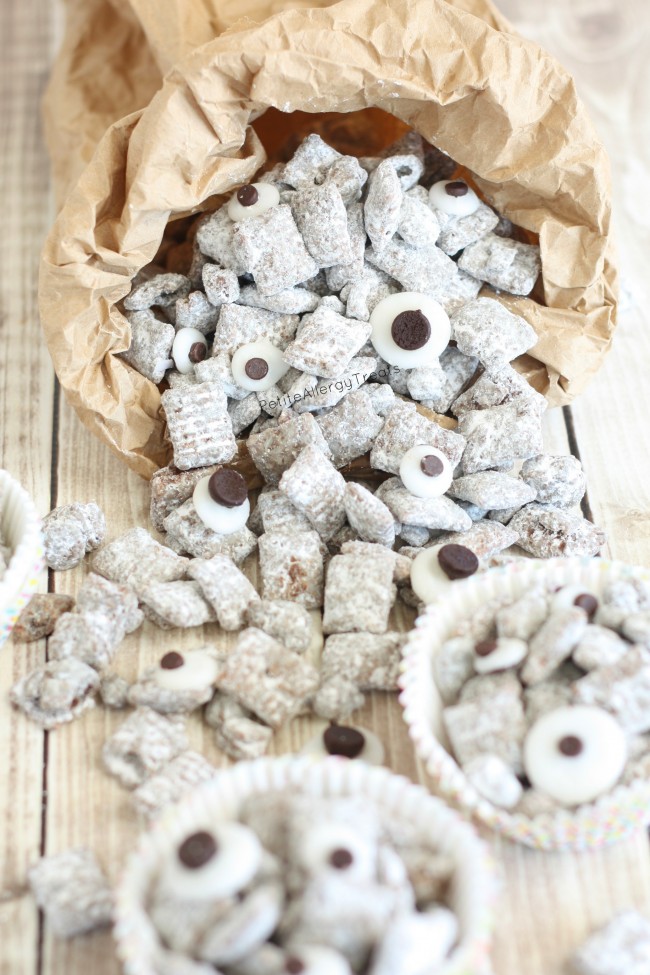 Nut Free Muddy Buddies Monster Munch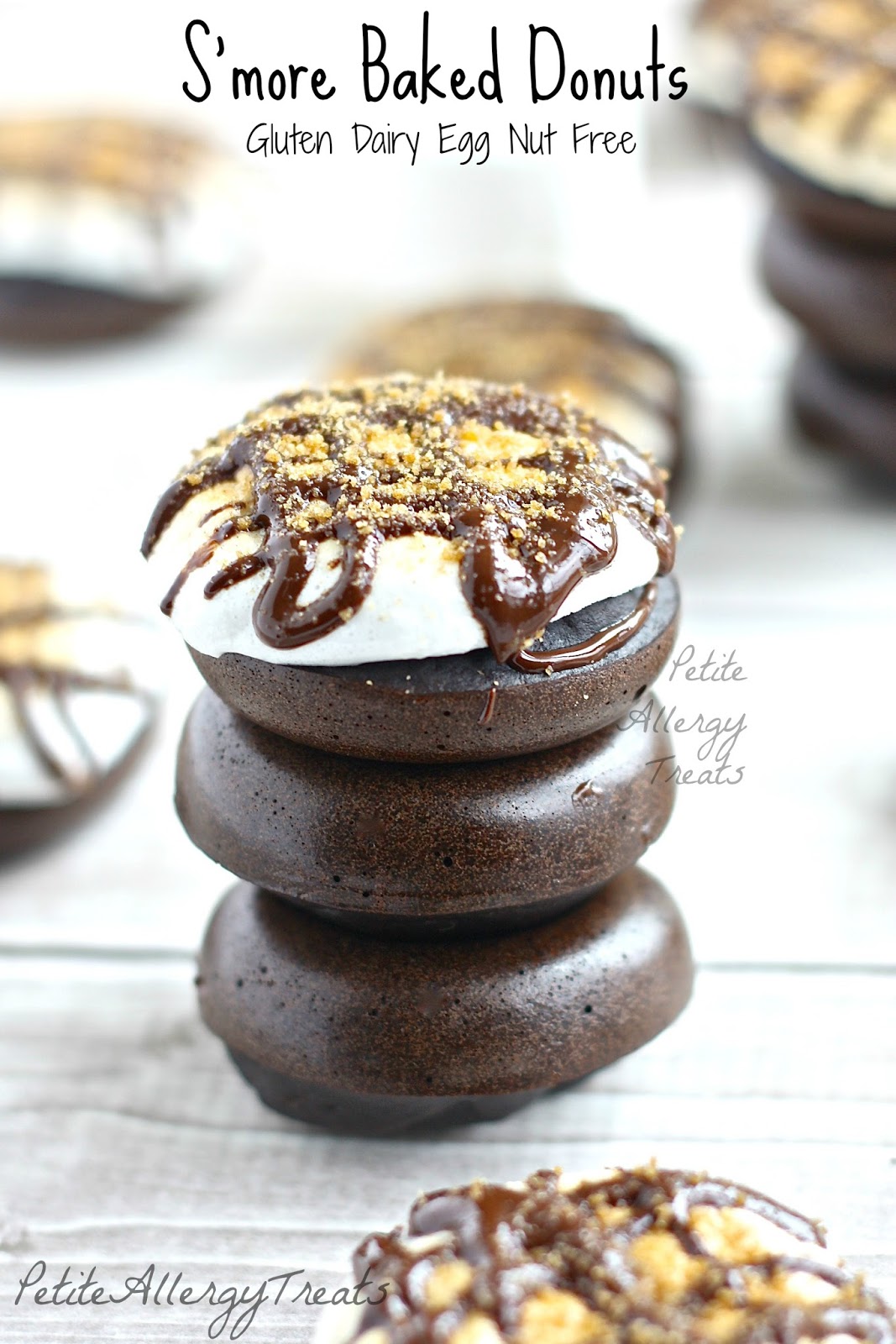 Baked S'mores Donuts- gluten free egg free dairy free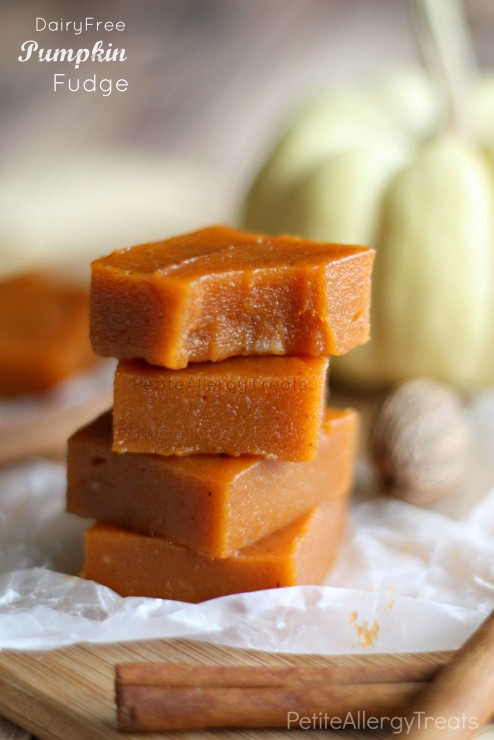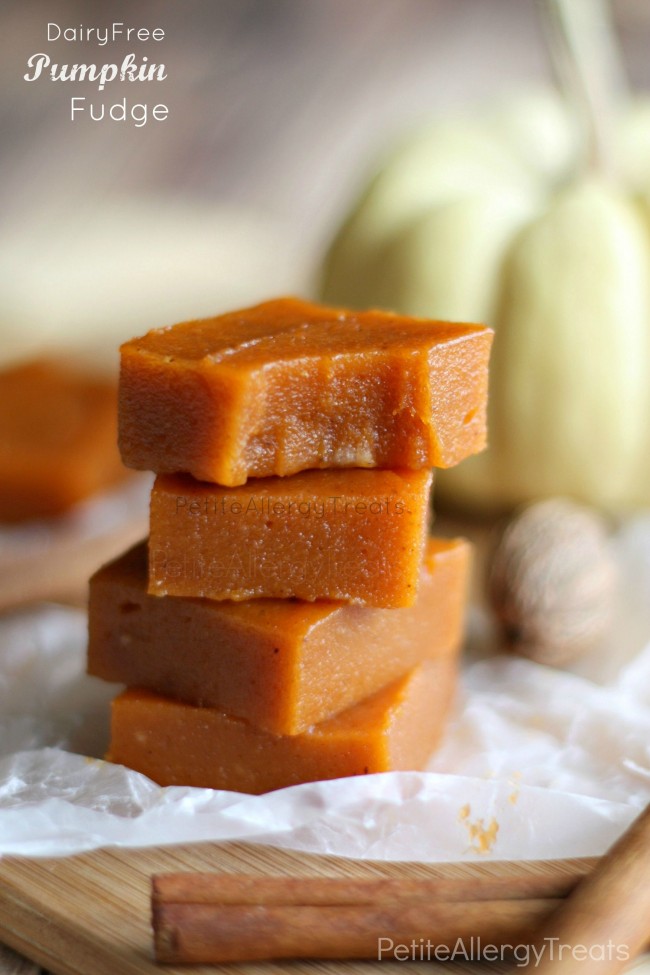 Pumpkin Fudge- egg free dairy free