Baked S'mores Donuts are the next best thing for breakfast. These are made with Teff flour, contain
just 2 tablespoons of oil and are gluten free, egg free, dairy free, peanut/ tree nut free and soy free.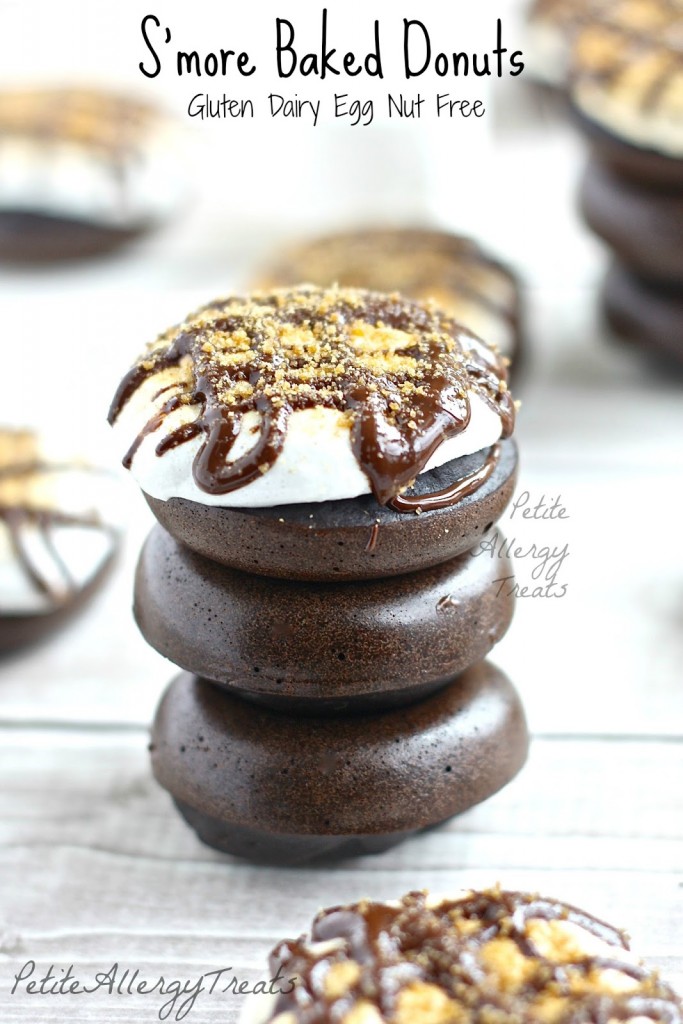 Donuts are just one of those unhealthy junk foods that occasionally should be eaten… Ok, maybe
not should… but could. I'm not going to really suggest you eat things that are unhealthy–I'm
just being realistic. Everyone eats unhealthy once and awhile right? Donuts are starting to get
popular again since you can make baked versions. And dare I say it could be a healthy donut?! Eh,
I don't know… but it's for sure healthier 🙂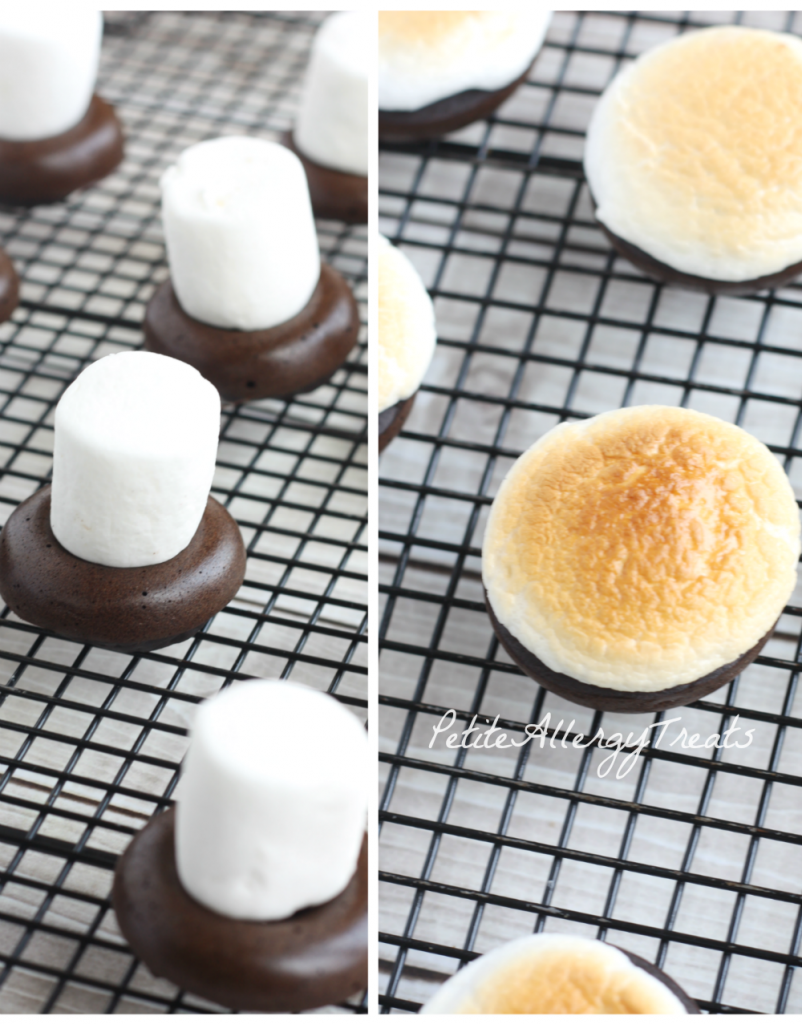 Food allergy friendly donuts are hard to near impossible to find for us. I haven't invested much
Believe it or not, I refused to eat donuts as a kid. Yeah. I'm a little weird. I could never
understand why people would love a bread dough that wasn't 'sweet' compared to all the
frosting. (Confession: I would just eat the frosting off the donuts and maybe bite of the
actual bread part).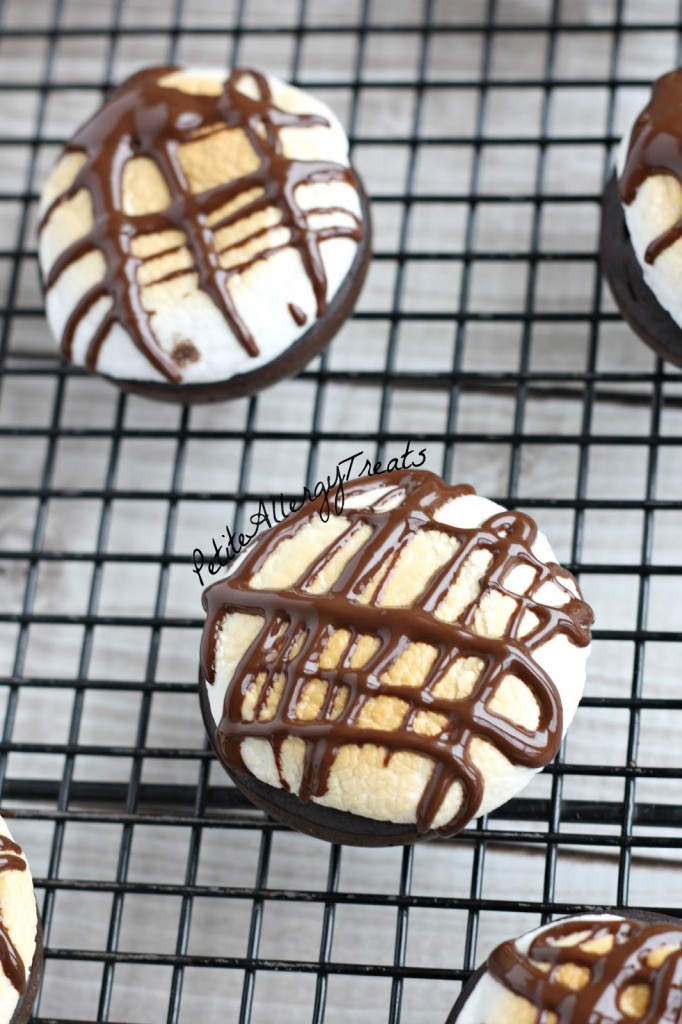 Ironically enough, I even worked at bakery in high school. I still wouldn't eat the donuts.
(That's how I stayed so skinny, I missed out on all the good stuff.) Occasionally, I would eat
a muffin or cookie but they were never really good. I guess I wanted the homemade
kind. Plus the bakery I worked at was in a grocery store, not a true bakery.
Over the years I've learned to appreciate foods like donuts, sour cream, cheese and many other
'normal' foods that I never ate growing up. Remember how I mention I was in college before I
in awhile, right?)
And I have to say, these donuts are reeeaaally good. Maybe I'm little bias. 😉 But in all seriousness,
I love these because they contain minimal oil AND are allergy friendly to our needs. The addition of
the teff flour adds a little extra nutrition too.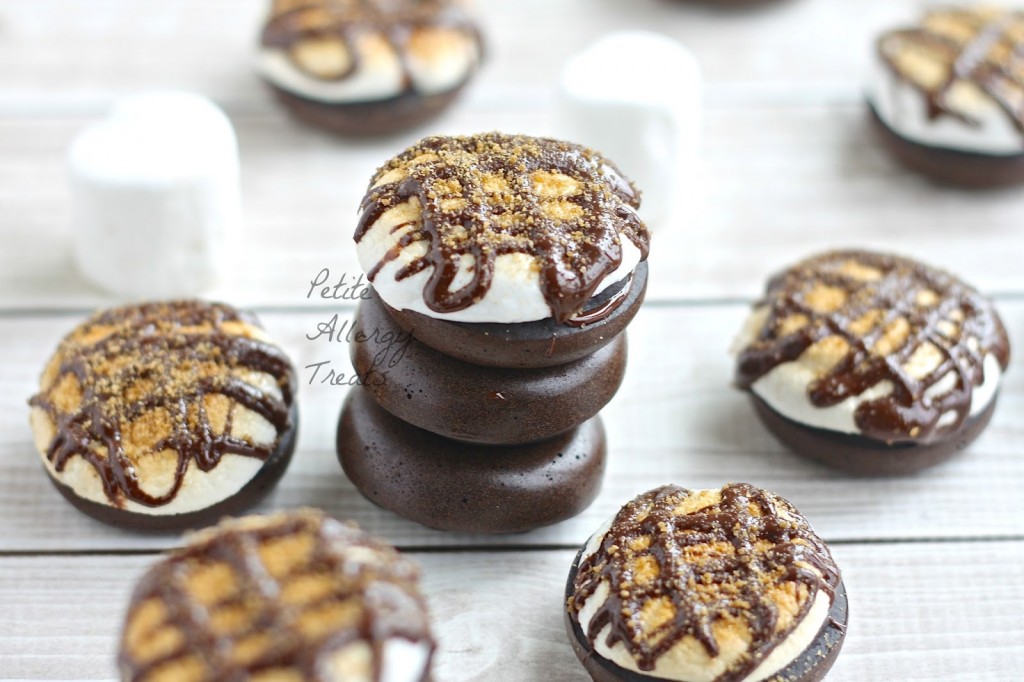 I hope you enjoyed S'more Week! It was fun thinking of new ways to make S'mores allergy friendly
and make them a touch healthier too. I just realized that all of my recipes were breakfast! Guess I
just want to eat some more s'mores as early as possible. 😛
Ingredients
Bake at 375 for 12-15 minutes
makes about 3 dozen (mini donuts)
Donuts
1/2 cup teff flour
1/2 cup all purpose gluten free flour
1 cup milk of choice
1/3 cup cocoa powder
2 T oil (I used avocado)
1/2 cup applesauce
1/4 cup maple syrup
1 tsp baking powder
1 tsp guar gum
Topping
12 regular marshamallows
1 cup Enjoy Life Chocolate Chips
Directions
Donuts– Combine all ingredients and mix well. Pour into donut pan and bake for 12-15 minutes or until toothpick comes out clean in the center. Allow donuts to cool on a wire rack.
Topping– Melt half to chocolate chips in the microwave. Mix in remaining chips and stir until melted.
Cut marshmallows in half. Place a marshmallow on top of each donut and broil until golden brown.
Drizzle melted chocolate on top and sprinkle with graham cracker crumbs.
Some other things you may like: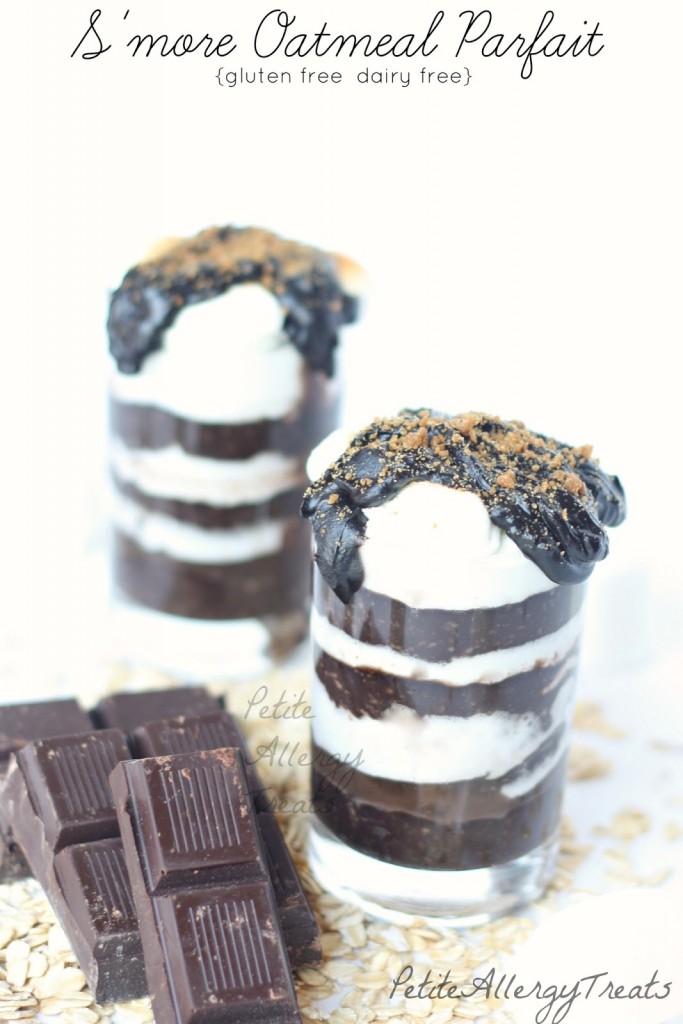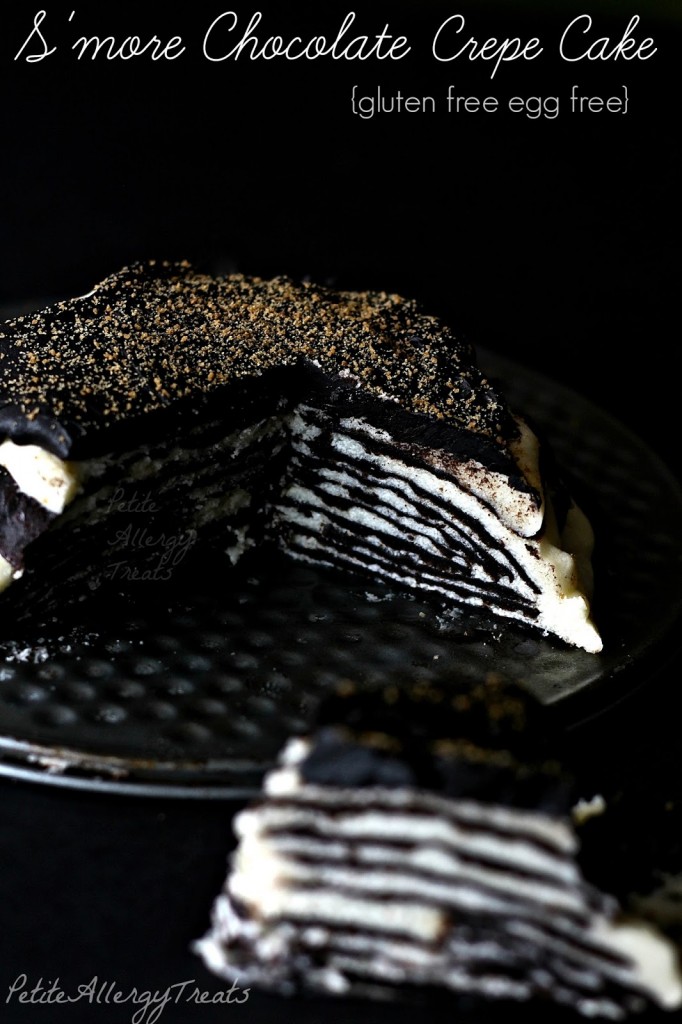 Want more S'mores? Here's what some other talented bloggers have created special for this week. You can see more on my social media
Facebook
|
Instagram
|
Twitter
|
Bloglovin
. Search using the hashtag S'mores Week-
#smoresweek