These Gluten Free Chocolate Chip Pancakes with Teff flour are eggless, dairy free, tree
nut free, peanut free, soy free and are Vegan!
Pancakes are just one of those things that screams breakfast. Make them with blueberries,
chocolate chips, banana, nuts… Anyway you make them, they are just darn good! And the best
part about pancakes? They freeze extremely well!
Can you believe that school will be starting up again soon?! It seems like Summer finally arrived
with all the fresh fruits and vegetables. Before you know it that yellow bus will be pulling up to
your street ready for another year. I don't know about you but I'm not ready for school just yet.
The thought of school supply shopping makes my head hurt. To top things off, thisis the first year
my son will need to wear a uniform to school. :-/ I like the idea really. It's justthat boys need pure white shirts. Pure white and kids don't mix, at least for long. I'm guessing we'll need to order like
20 extra to make it through the year. That adds up quickly. I could use some more cash couldn't
you? Be sure to enter for you chance to WIN some extra Cash at the bottom.
Pancakes are special to me because they were my very first attempt at making anything gluten
free. I knew absolutely nothing about baking without gluten. I quickly found, you need to have
more than one flour mixed and that not all flours were the same. I can't remember where I found
the recipe but it. was. bad. It consisted of only brown rice flour and contained: no gum,
no egg
or binder and had waaay too much liquid. It literally looked like soup that didn't solidify
when poured on a hot pan.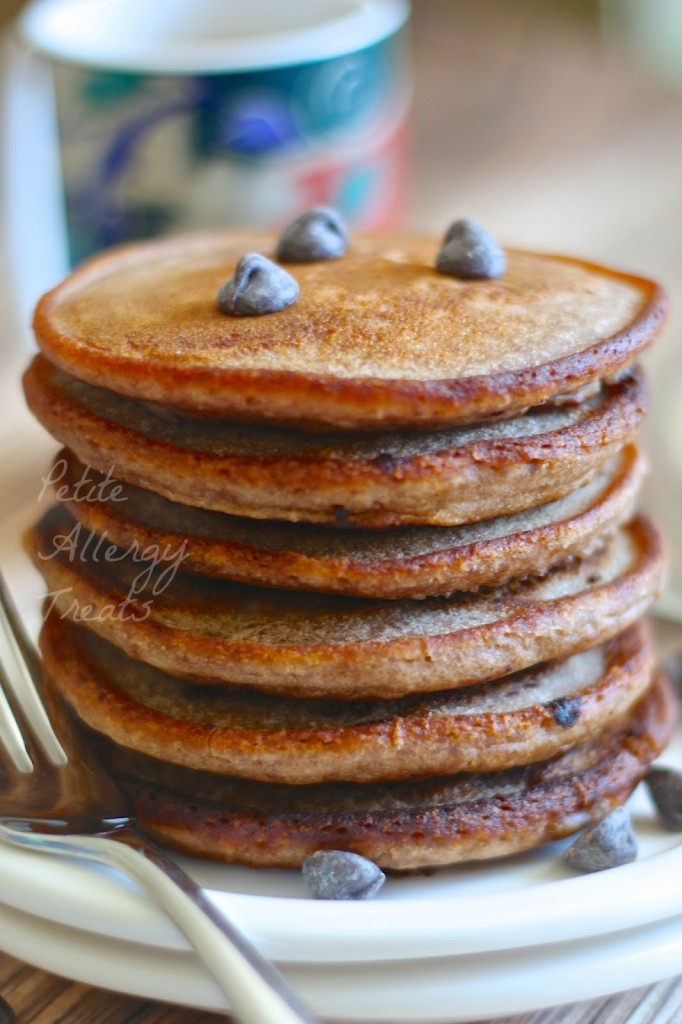 It was a horrible EPIC fail. But we've all been there, right? I've since then, learned a ton. And I
love sharing it with all of you! This recipe is getting back to basics with simple easy pancakes
with a newer gluten free flour- Teff. Just a couple of notes about this recipe. The batter will
appear thin and will thicken up after about 1 minute. Teff flour reeeaally absorbs moisture so
don't be scared at a thin batter. The vinegar in here really helps activate the baking soda and
baking powder. This ensures a lighter and not gummy texture.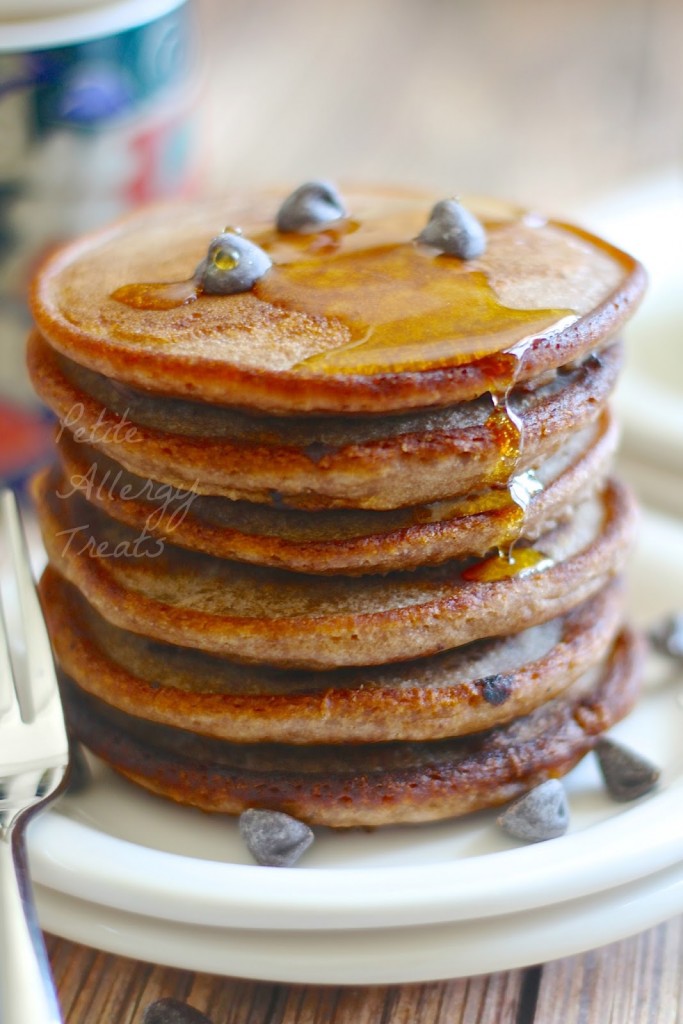 I'll be stocking my freezer full of these and other quick and easy breakfast items for the start of
school. Until then, enjoy your summer and enter below for your chance to WIN $400 CASH for
back to school supplies.
Ingredients
3/4 cup teff flour
1 1/2 cup milk of choice or water
1/2 cup applesauce
2 T oil + more for cooking
1 1/2 tsp baking powder
1/4 tsp baking soda
2 T maple syrup
1/4 tsp guar gum or xanthan gum
1/2 tsp white vinegar
1/2- 3/4 cup Enjoy Life chocolate chips
Directions
1. Combine all dry ingredients and mix well. Add other ingredients (except chocolate chips) and mix until smooth. Batter will appear thin, allow at least 1 minute to thicken.
2. Pour in small batches in a heated and oiled pan at medium heat. Cook until bubbles start to form (2-3 minutes). Drop a handful of chocolate chips on top. Flip and cook an additional 1-2 minutes. Tap the pancake and listen for a hollow sound. Hollow is done; squishy needs more time.
3. Repeat steps with remaining batter. Enjoy today or freeze for a quick grab breakfast.
Notes: Batter appears thin but will thicken up after 1 minute. You really do need the vinegar to help aid the baking powder and soda. This could be used with blueberry or any of your favorite pancake mix ins.
Some other things you may like: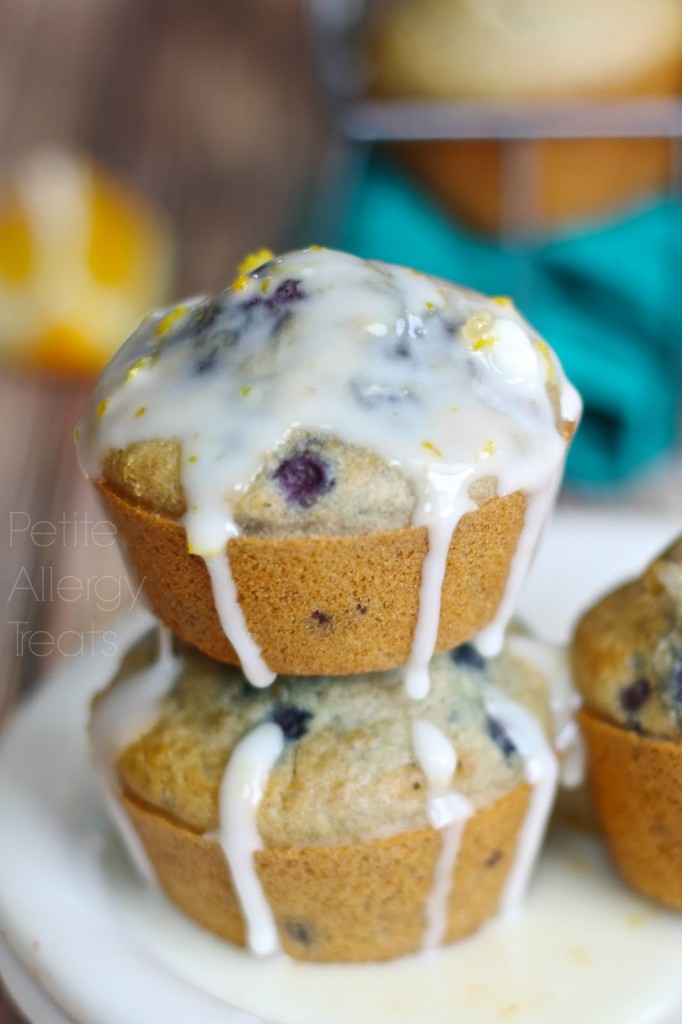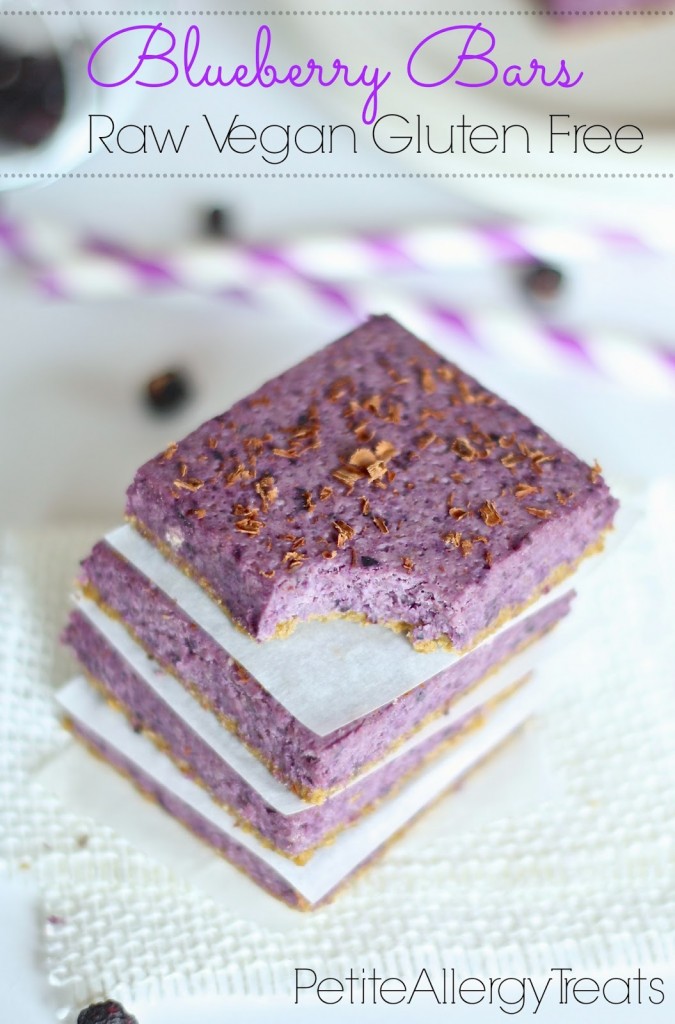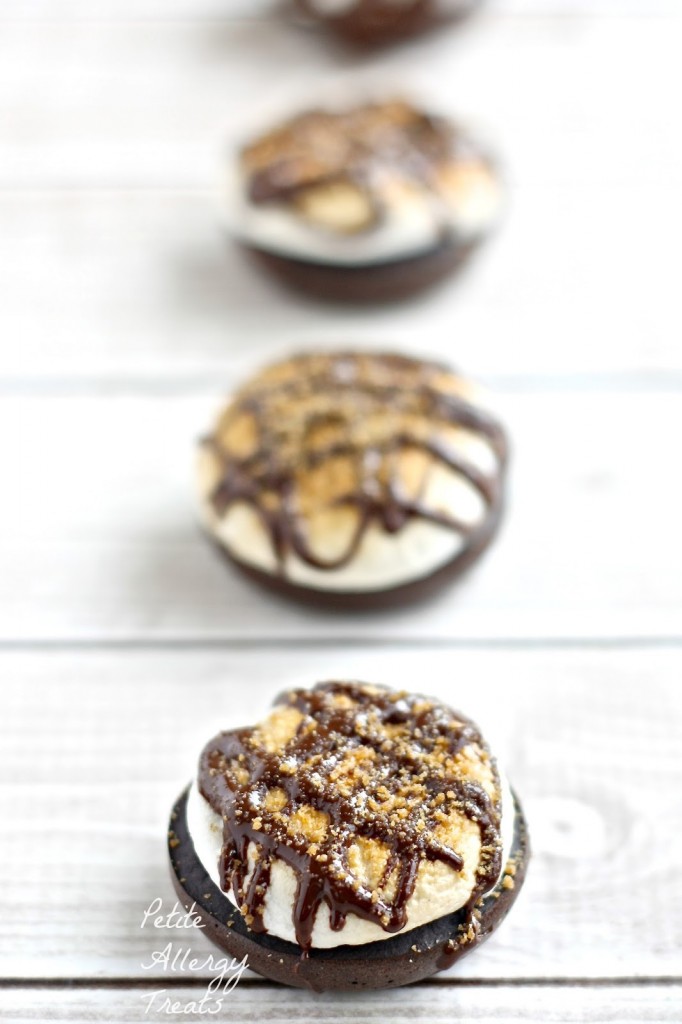 Enter below for your chance to WIN $400 Cash for back to school!