This Whole Roasted Cauliflower is one of the easiest ways to prepare any vegetable. Add
your favorite BBQ sauce and you have a winning combination your kids will love.
Naturally gluten free, dairy free, egg free, soy free, peanut free and tree nut free.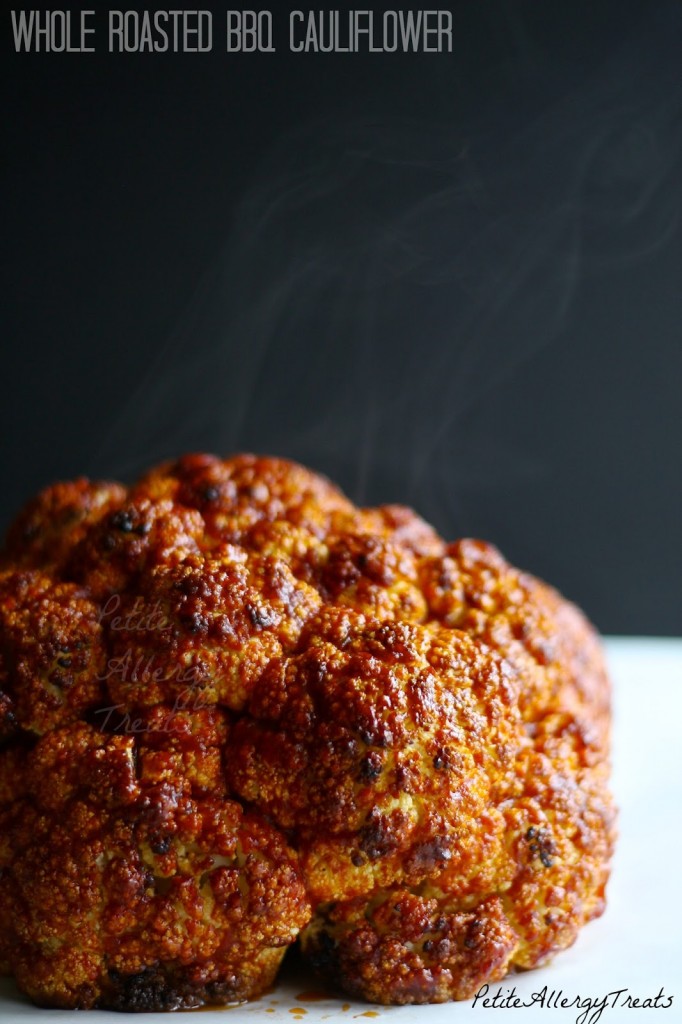 a vegetable, slap on some oil and bake? The hardest part of this recipe is making your own
BBQ
sauce but you could totally buy that. It's not that I'm lazy… its just time is so fleeting lately! We
can all use more time, I know I could. It's almost midnight and I'm up as usual trying to get photos
and the words here. 🙂
Right now, this is my quiet sanctuary of ME time. No dishes or meals to clean/prepare and
the freedom to use the bathroom ALONE. 🙂 And I love and cherish this time. Of course, I'm tired
the next day and want something easy and healthy to feed the kids.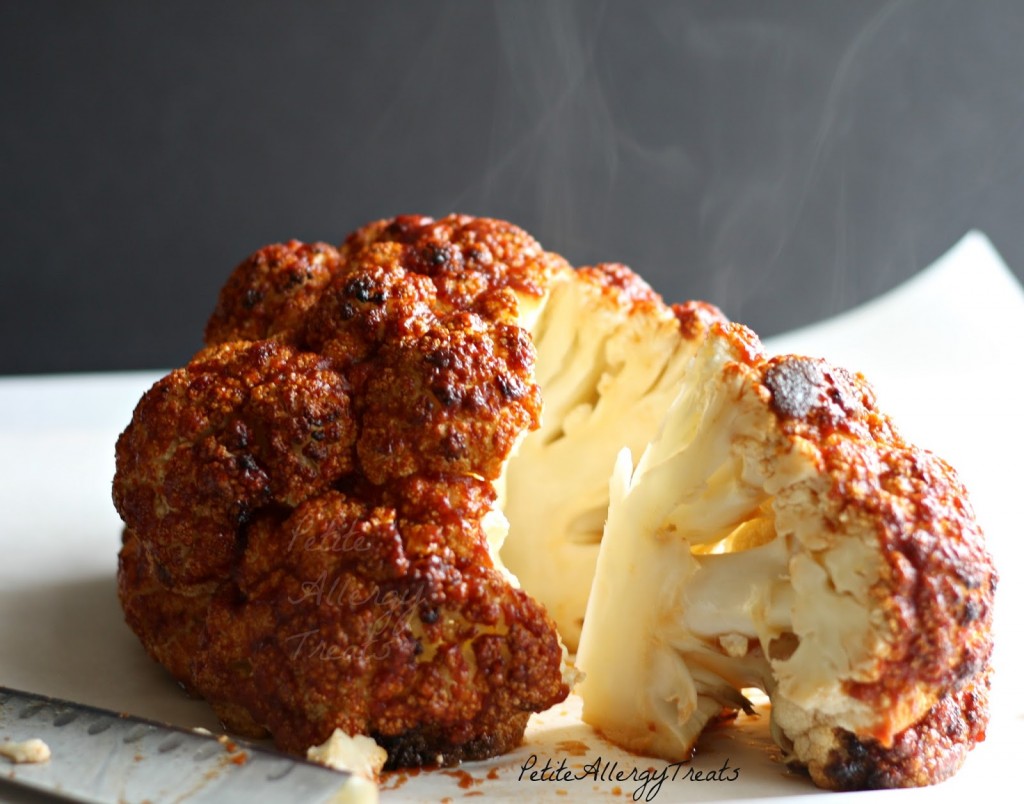 (If you haven't noticed, I'm having fun lately with different photography techniques. Isn't the
steam fun? And the dark but light photos have been fun to create too. Please don't ask me
specifics because really I'm just playing with the camera settings and have been lucky with bright
sunny days.)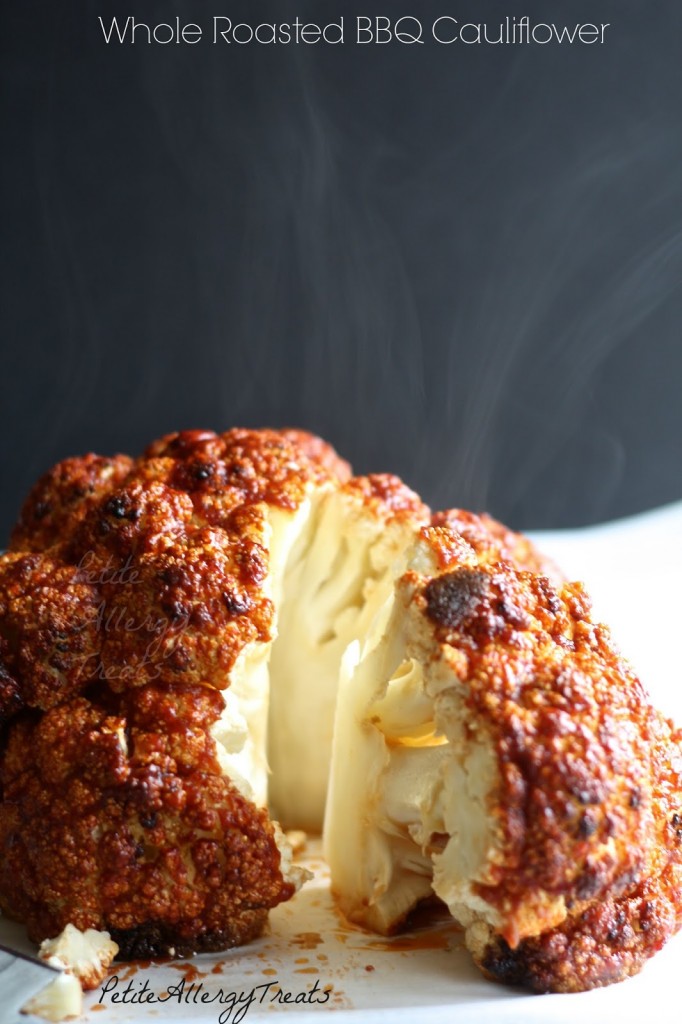 This roasted cauliflower was an easy no brainer. Simply wash and remove stems. Cover
in oil and bake for about 45 minutes. Slather on some BBQ sauce and place back in the
oven for another 15 minutes.
Easy. Side. Done.
Now you'll have more time to cook other allergy friendly meals and read labels. :p
Ingredients
3 T avocado oil
1/2 cup favorite BBQ sauce
salt to taste
Directions
Bake at 400 degrees
Wash and trim stems from center of cauliflower.
Coat in oil and roast for about 45 minutes covered in foil.
Cover with BBQ and bake another 15 minutes without the foil or until BBQ starts to caramelize.
Allow to cool before cutting, serve warm.
Some other things you may like: