This lighter dairy free mac and cheese is super creamy but still healthy.  This sneaks carrots in place
of cheese to make this dairy free, Vegan, gluten free, peanut free, tree nut free and
soy free.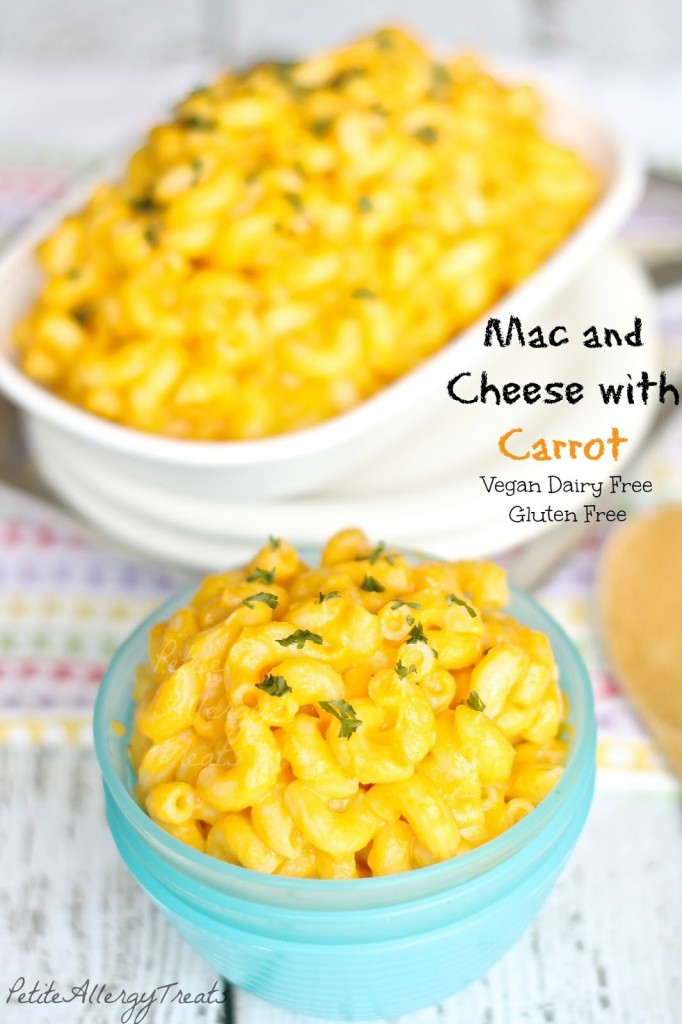 Macaroni and cheese is just one of those comfort foods that always sounds good.  Especially for kids.  I grew up
eating this almost every other day from a very familiar blue box.  Even in college, this was an
easy (and super cheap) go to meal.  A dairy free mac and cheese is a great way for people allergic to dairy to once again
enjoy their favorite comfort food.
After I had Sir, I found an organic boxed version which was a little bit healthier as far as
pre-packaged foods go.  Of course, he loved it and I enjoyed it too.  And like so many of our
other easy foods, we had to give it up when Mr. Naughty was diagnosed with his food allergies.
  More specifically after he had a scary reaction after eating it.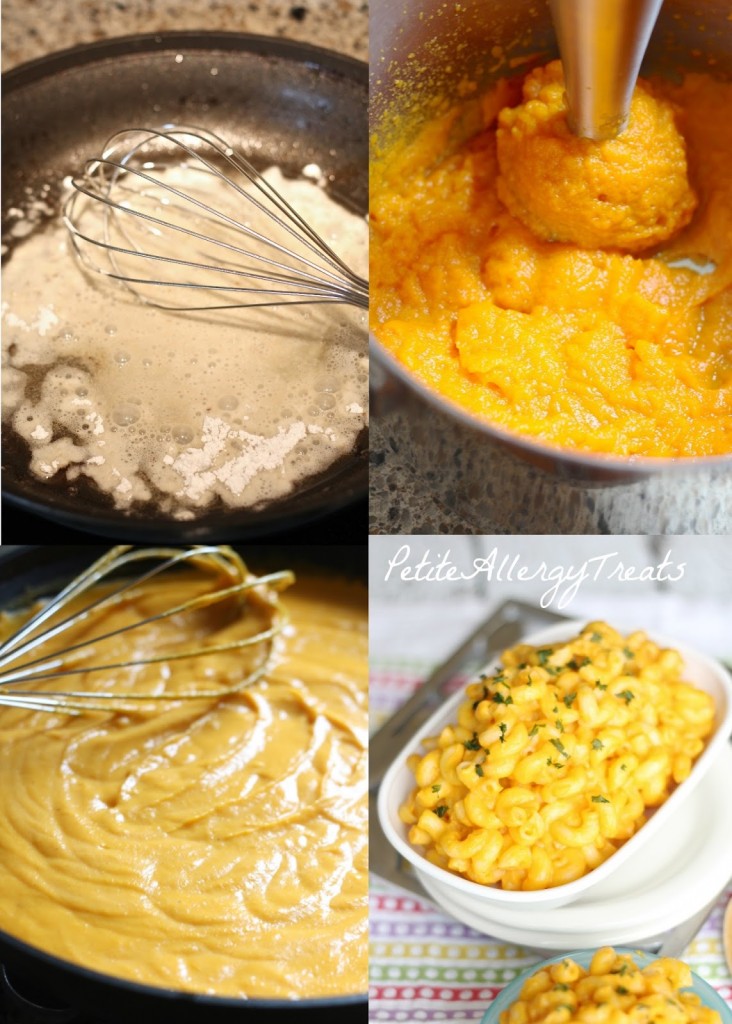 I never told you guys about the time when Mr. Naughty woke up with a swollen eye.  This
must be close to one year ago, so maybe I wasn't here yet.  Anyways, lunch one day consisted
of a boxed gluten free macaroni and cheese.  He'd eaten it before and didn't have any problems.
This particular day, I decided to add some frozen spinach, chicken, basil oil, and olive oil.
He woke up from his nap crying and scratching at his very swollen eye.  My immediate thought
was to administer an epi-pen.  My husband and I quickly looked over the rest of his body and
didn't find any signs of hives or other symptoms.  Instead of giving him the epi-pen, we gave him
some benadryl.  Within 10 minutes his swelling went down and he seemed less irritable.  We
watched him like hawks for the next few hours with no follow up problems.
So.
I still don't know what actually caused it.
He can have dairy in small amounts. (we're all lactose intolerant)
He's had spinach before.
He's had olive oil before.
He's had basil before.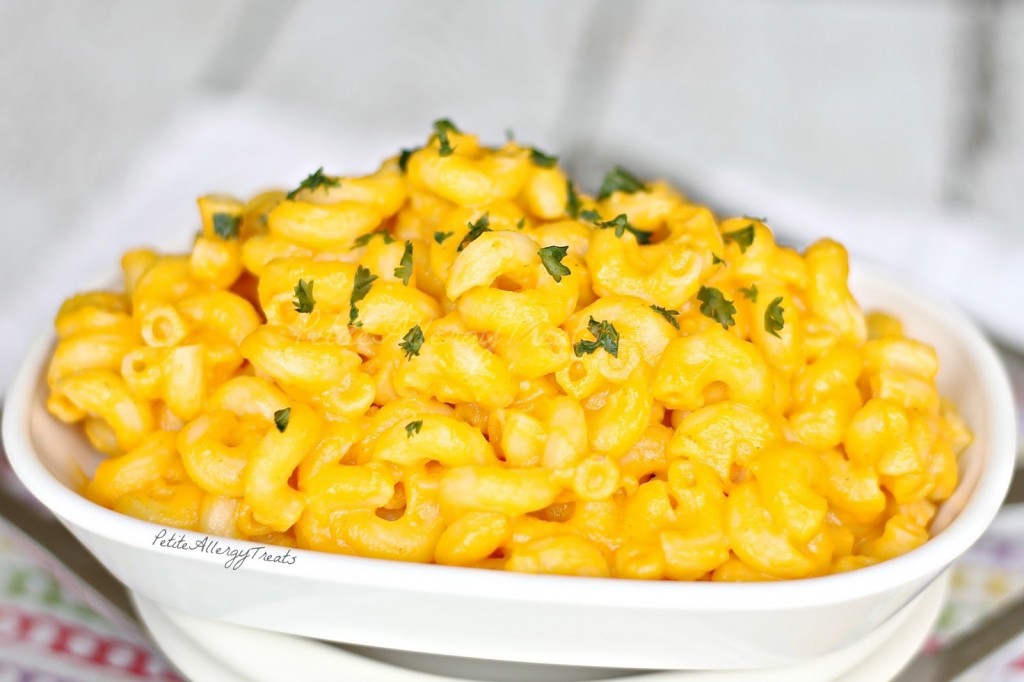 My only thought would be cross contamination with the basil oil since its locally made and I
received it as a gift.
So.
Another food allergy trigger mystery that goes unsolved (or unchallenged to date).  It's super
frustrating and scary since the next reaction is usually worse.
So…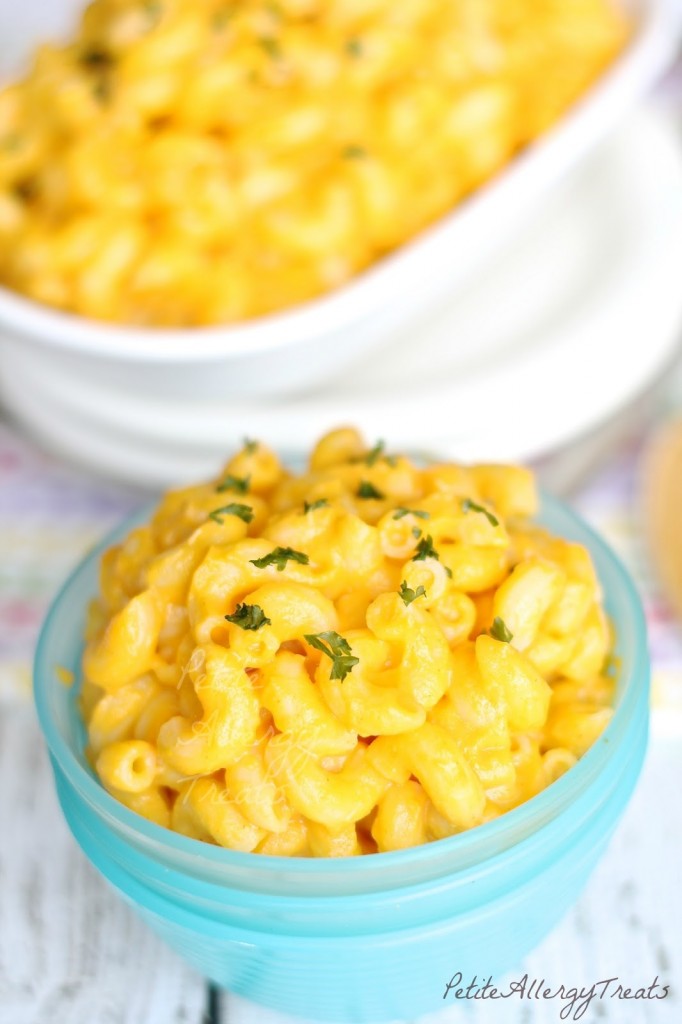 I decided to make my own macaroni and cheese, which I know will be safe.  It's also packed
with carrots and has a natural color.  Feel free to add your favorite meat and additional
vegetables.  The 16 ounce bag of carrots pureed to about 1 1/2 cups.  If you wanted to cheat a little,
you could even use baby food.  (I won't tell anyone.) 🙂
Dairy Free Mac and Cheese (Gluten Free Vegan)
Skinny Mac and Cheese (dairy free gluten free vegan) Author: Laura @ Petite Allergy Treats
Author:
Laura @ Petite Allergy Treats
Ingredients
1 box favorite gluten free macaroni pasta
1½ cups unsweetened dairy free milk of choice
16 oz bag of fresh carrots
3 Tbsp oil
3 Tbsp white rice flour
1 tsp onion powder
½ tsp garlic powder
¼ tsp smoked paprika
¾ tsp salt or to taste
pepper optional
Instructions
Prepare boxed gluten free pasta using directions from the box.  Drain and rinse, running under cold water to stop cooking.  Set aside.
Boil carrots until fork tender.  Blend with a hand stick or food processor until smooth consistency. Set aside.
In a sauce pan, heat oil under medium-low heat and whisk in gluten free flour.  Cook for about 2 minutes.
Slowly add choice of milk stirring constantly with the whisk.  Sauce will thicken up immediately. Keep stirring.
Add carrot puree and other spices.  Mix well and taste.  Add more salt if needed and optional pepper.
Pour sauce over pasta and gently fold to coat noodles.  Best enjoyed the first day warm.
Enjoy!
Notes
If you are not allergic to wheat, simple substitute your favorite pasta and use regular flour.  This recipe is
very
basic with spices.  In other words, KID FRIENDLY.  😉 Make any additions or subtractions if allergic to garlic.
Some other things you may like: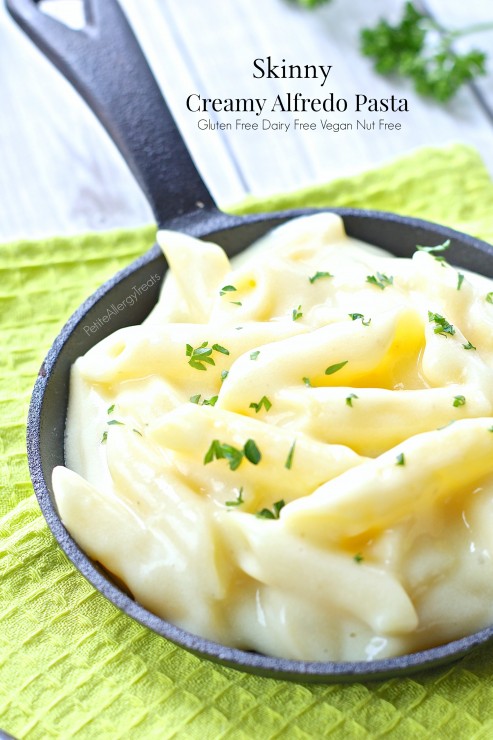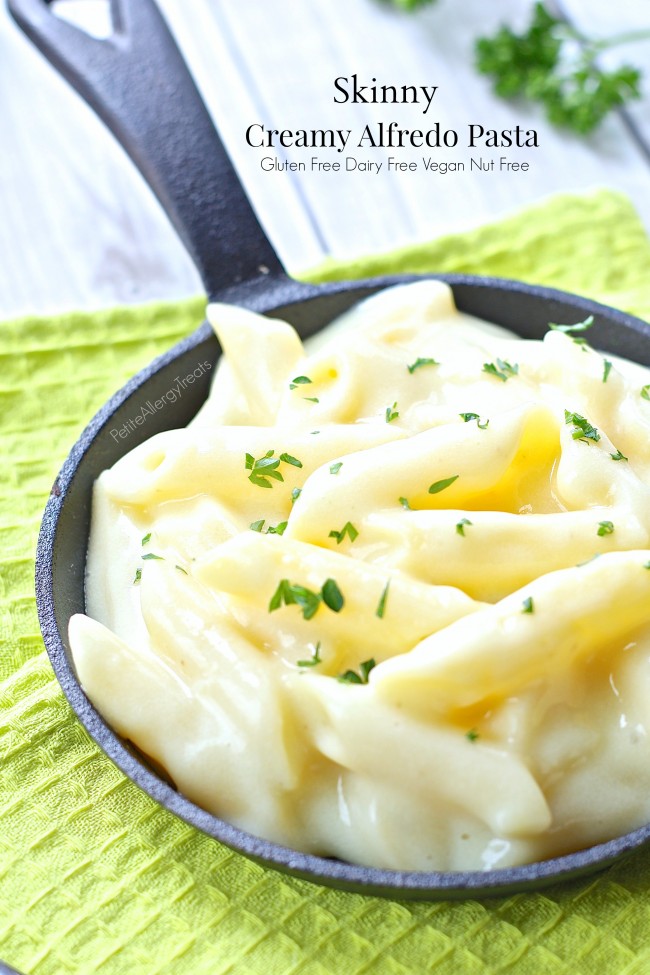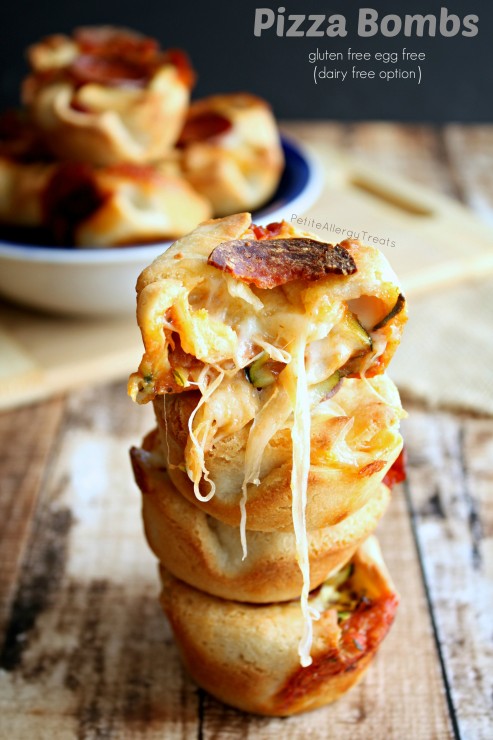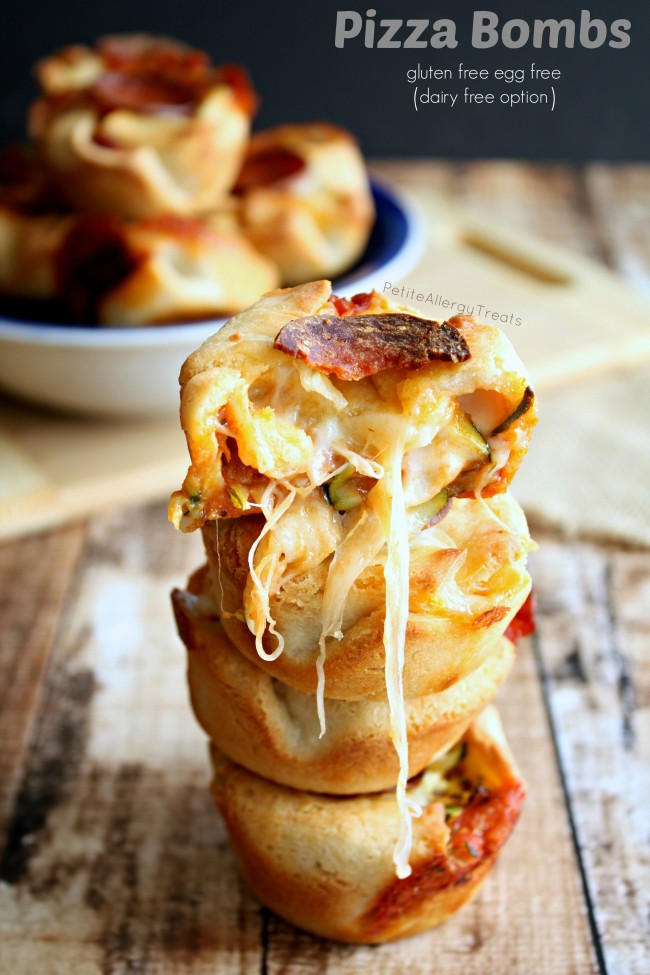 Veggie filled Pizza Bombs- gluten free egg free dairy free option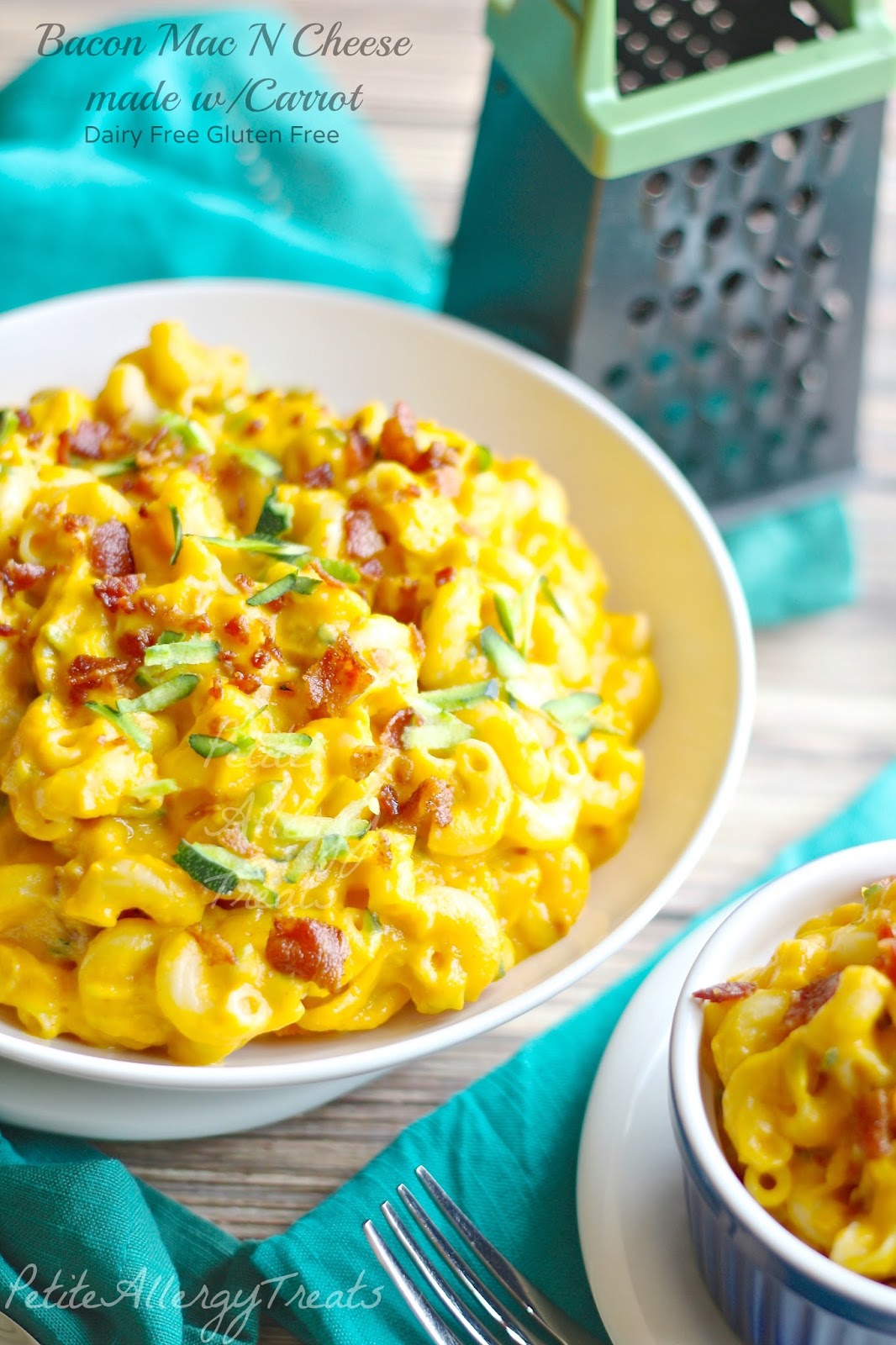 Skinny Bacon Mac N Cheese- (gluten free dairy free) Made with carrot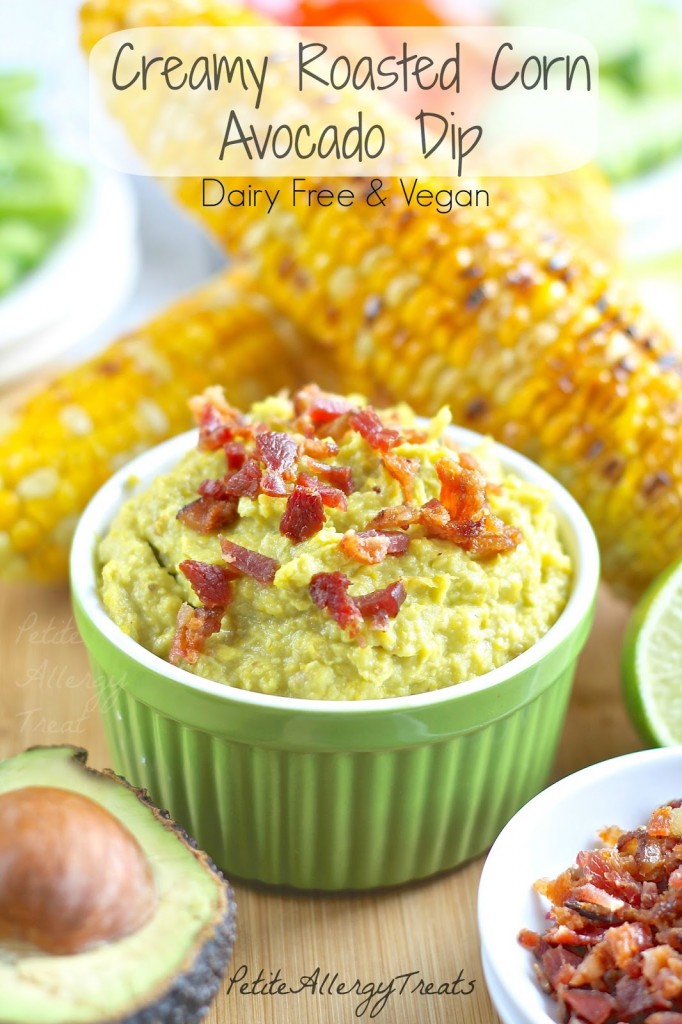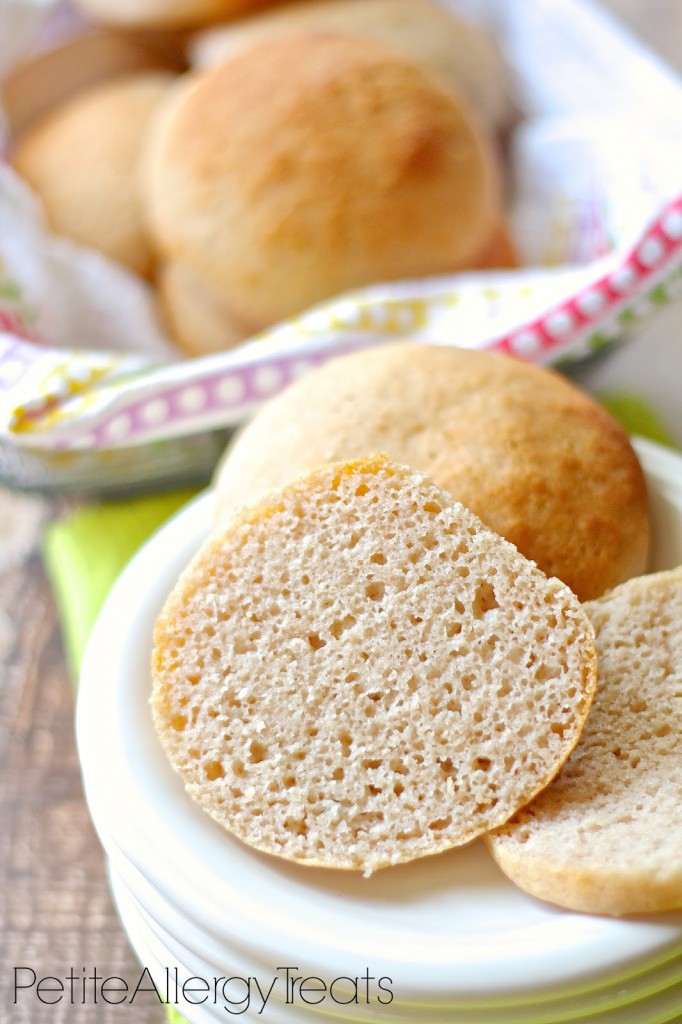 Gluten Free Hamburger Buns- Vegan, Egg free